For those fortunate enough to travel while they work, business trips can be the catalyst for once-in-a-lifetime encounters with some of the most beautiful places in the world. If you get the opportunity to touch down in Florence, Italy, you won't want to waste it. This is the birthplace of the Renaissance, Gelato, and Leonardo DaVinci. If you don't want to spend your days in Florence staring at the hotel lounge, it's time to get out of your travel comfort zone and see the city for yourself. There's a lot to take in, so you might find yourself stretched thin.
Stumped on how to make the most of your business trip? We've got you covered. GoWithGuide helps you to extend your knowledge and absorb the sights and sounds of Florence without having to interfere with your work schedule. For a seamless plan, check with our local guides to create your own fully curated private guided tour.
Just A Few Hours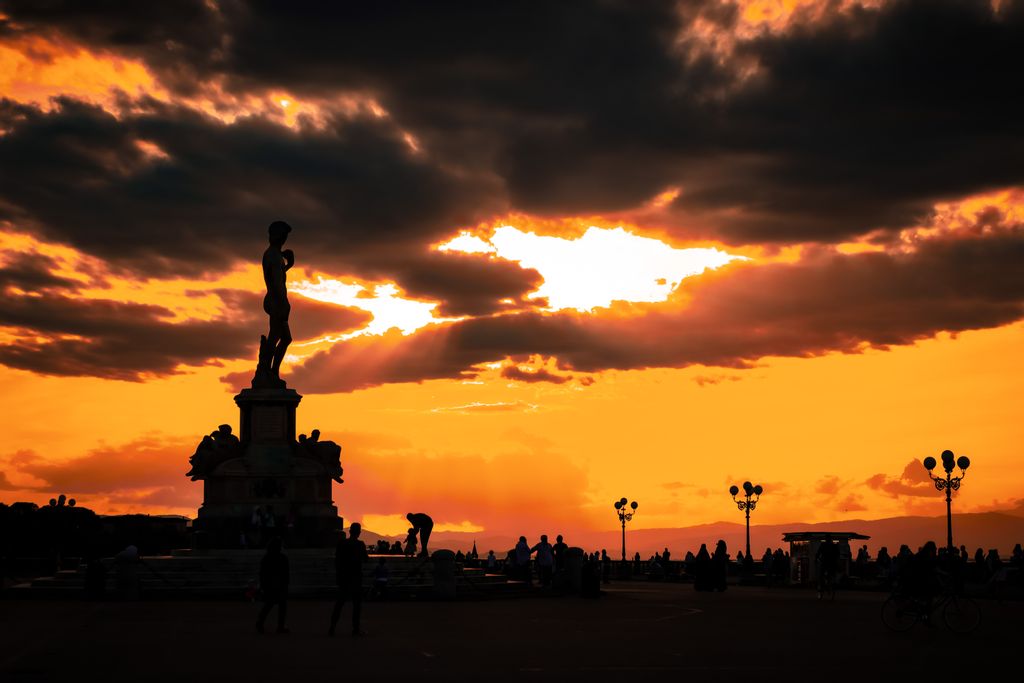 If you only have a few hours to spare on a quick trip through Florence, don't panic. You can safely squeeze in some fantastic activities during your morning, afternoon, or evening break. South of the capital, along the rolling hills, you'll find Piazzale Michelangelo. One of the most versatile locations in Florence, this square gives you a bird's eye view of the beautiful capital and city center without the time-consuming, long lines. From here, you'll gaze at the Arno River, the Ponte Vecchio, and Brunelleschi's magnificent dome, which many consider the crowning jewel of the "city of lilies".
At the foot of Michelangelo Square lies the Bardini Museum, which was renovated during the 19th century by antique enthusiast Stefano Bardini, hence the name. The museum features over 3,600 works of art, including some from geniuses like Donatello, Guernico, and Tiepolo. Once you've appeased your inner art buff, step outside into the Bardini Garden. Lush and green, this is a year-round beauty. It's particularly breathtaking during the spring when purple wisteria flowers blossom and drape around the pergolas, creating clouds of lavender above you.
You can hike to the square while conversing with a local guide about the history. Once there, you'll be met with a bronze replica of Michelangelo's David, a clearly beloved figure of the city. Michelangelo Square is even better in the evening as the crowds die down. After you wrap up your work day, take a quiet stroll and catch the warm sun as it sets on the view of a lifetime.
Your Day Off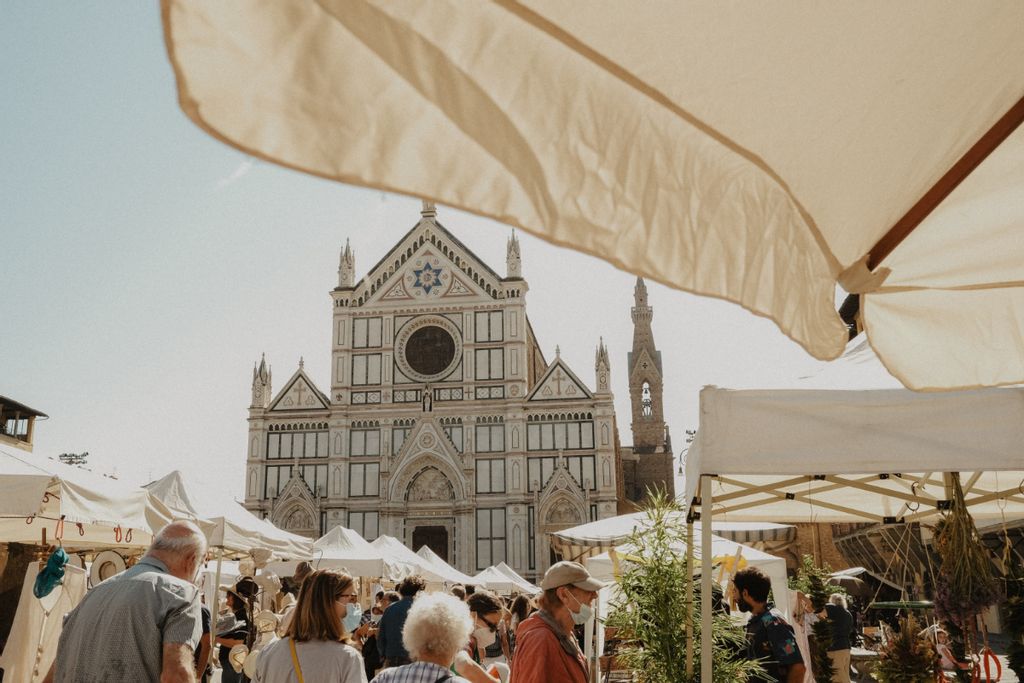 When working, a full day in Florence is hard to come by. So start early with a morning tour of the world-renowned Galleria Dell' Accademia, or Accademia Gallery. Yes, this is the place that holds the magnificent statue of King David, one of Michelangelo's most notable sculptures. It's overwhelming once you realize how imposing David's near 17-foot frame is, but in the best way possible. You might even be inspired to chisel your own marble masterpiece afterward. There are also several magnificent locally made pieces outside the museum and in various courtyards. Besides the brilliant David, the Accademia Gallery hosts a collection unlike any other, including Botticelli's hauntingly beautiful Madonna.
After such an intellectually stimulating morning, head to the Piazza Santa Croce and indulge in some souvenir shopping at the nearby square. From antique vendors to everyday goods, there's something for everyone. Occasionally, an open-air flea market will take up the main area of the square, transforming the front of the Santa Croce Basilica into a bustling celebration of Florentine commerce. If you're lucky, you'll leave with a suitcase full of authentic leather goods made at the nearby leather working school.
A Week or More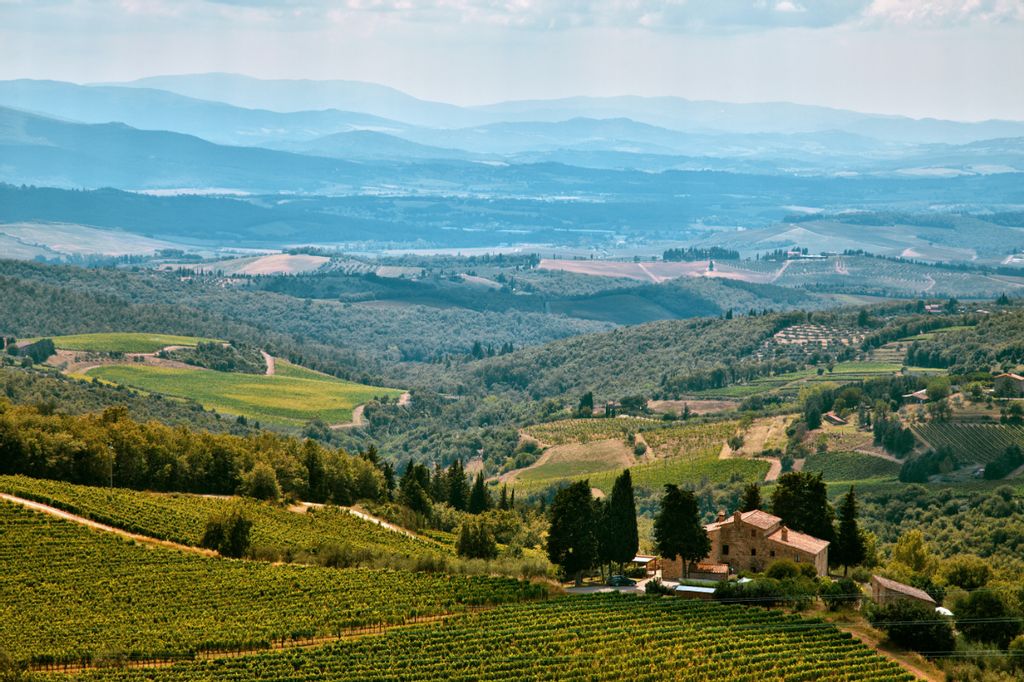 Do you have personal time that extends into a week or more? Well, in this case Florence is your oyster. Not only can you do all of the activities listed above, but you'll be able to explore the historical heavyweights behind the city's early successes. Staying in Florence longer than a day means you've heard of the Medici family. One of the most political, social, and culturally influential dynasties of Florentine history, this family ruled from 1434 to 1737. So it would be a cardinal sin not to visit the Medici Chapels and soak in the history of their reign.
For the Godfather fans, think of the House of Medici as the Corleone family. Yes, it was that dramatic. Murder plots, assassinations, and power grabs were the major highlights of their rule, but their close relationships with Florence's most influential artists were another. Leonardo DaVinci, Botticelli, and Michelangelo were commissioned to design the family tombs, which you can tour, and their careers were heavily backed by the Medici family.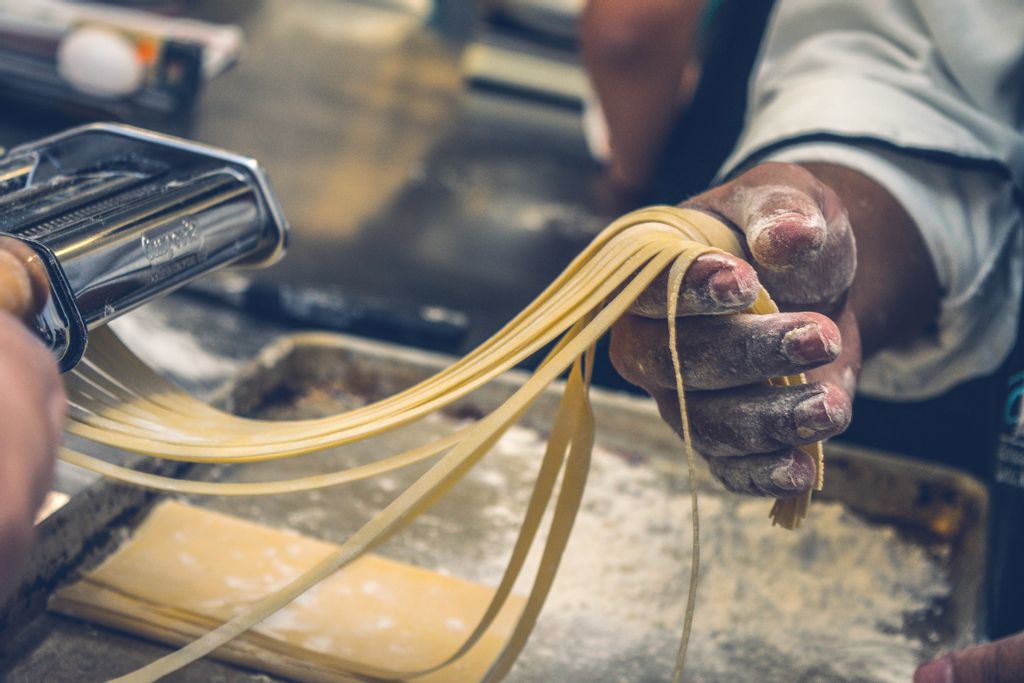 Foodies should dedicate an entire day to discovering the foundational cuisine of Florence, which includes Gelato and pasta. You can also immerse yourself in Florentine delicacies with an in-depth pasta-making class. Learn how to make Pasta Frolla, Pan di Spagna, Cantuccini and Torta Caprese all in a few hours. You can even learn how to make Cannolis, which will be devoured in minutes. Stay on the sweet train with a crash course in Florence's original frozen treat, Gelato. According to various sources, Italian alchemist Cosimo Ruggieri is credited with inventing the Gelato we see today, and it's rumored that he came up with the classic recipe for, you guessed it, the Medici family.
Cap off your culinary journey with a trip through the Chianti hills. You can spend an entire day getting lost in the vineyards and tasting the best of the best from local Italian wineries. To take things slow, head to Chianti via train, which will take around 1 ½ hours. If you're more interested in sampling as much wine as possible, you can shorten the journey to around 40 minutes with a taxi hired via one of our private guides. Once there, you'll dive into the history of one of the world's most popular wines with tours of the land, including the underground cantinas where the region's Sangiovese grapes are fermented to perfection. This is the perfect way to unwind after a long bout of hard work. You can also head to the quaint and enchanting Chianti village nearby and get a taste of authentic gourmet Tuscan foods.
For The Seasoned Business Traveler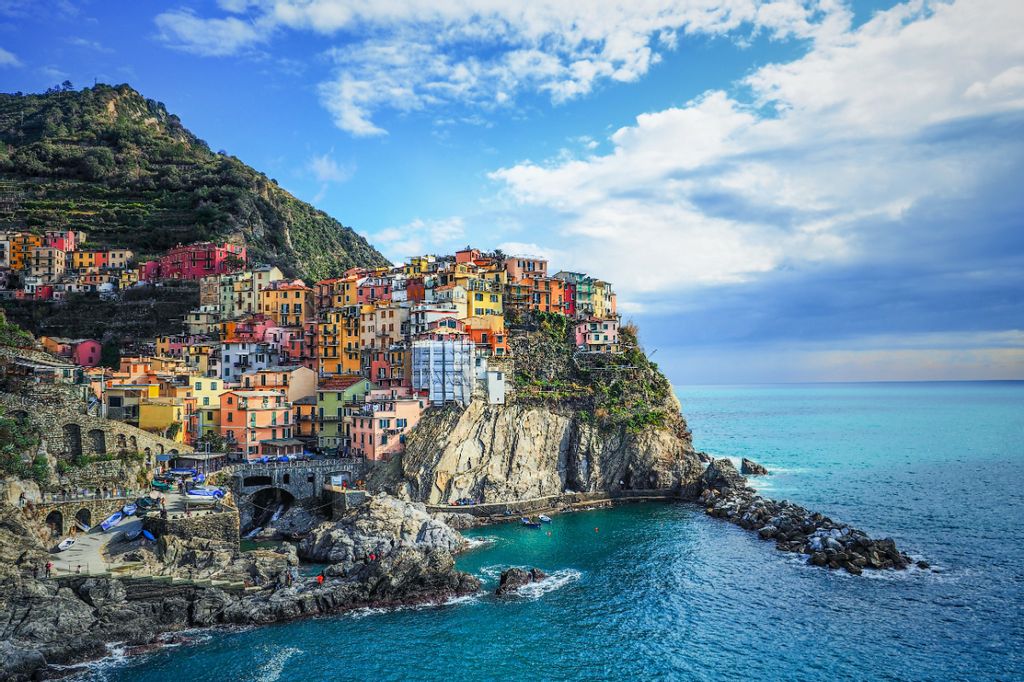 If you've been traveling for a while, you've seen many sides of this city, so you're looking for an experience off the beaten path. Since time isn't a constraint, why not make Florence your operational base, and venture to the coast of Tuscany, to Cinque Terre. This UNESCO Heritage site features a monumental cliffside where multicolored homes seemingly suspended in mid-air are held in place by coastal rocks and brilliant architectural planning. To get the full experience, try a day hike through the region, as there are over 120 kilometers worth of nature trails to challenge your resolve. The views are so awe-inspiring that you might never want to leave.
Conclusion
Florence is the perfect city for anyone looking to balance work with play. The tight-knit atmosphere and intimate settings make quick exploration an easy affair for those on a tight schedule. On the flip side, Florence allows for a leisurely approach to discovering its hidden jewels. If you're looking for an experience as flexible as your ever-changing schedule, get in touch with our expert guides and organize your dream itinerary.
Images: https://unsplash.com/