If you've toured the Pompeii ruins with an archaeologist, you'll probably know that the streets of this ancient Roman city were once filled with people and lined with shops. While the retail opportunities in current-day Pompeii are pretty much non-existent (save for the bookshop located at the on-site museum), the surrounding area is actually one of Italy's best shopping destinations. This is in large part thanks to the chic boutiques and talented artisans who call the Amalfi Coast their home. The bustling metropolis of Naples offers some great options, too.
This article will introduce you to the best shopping destinations around Pompeii. To make the most of the experience, consider arranging a private guide to accompany you on your shopping expedition.
Via dei Mullini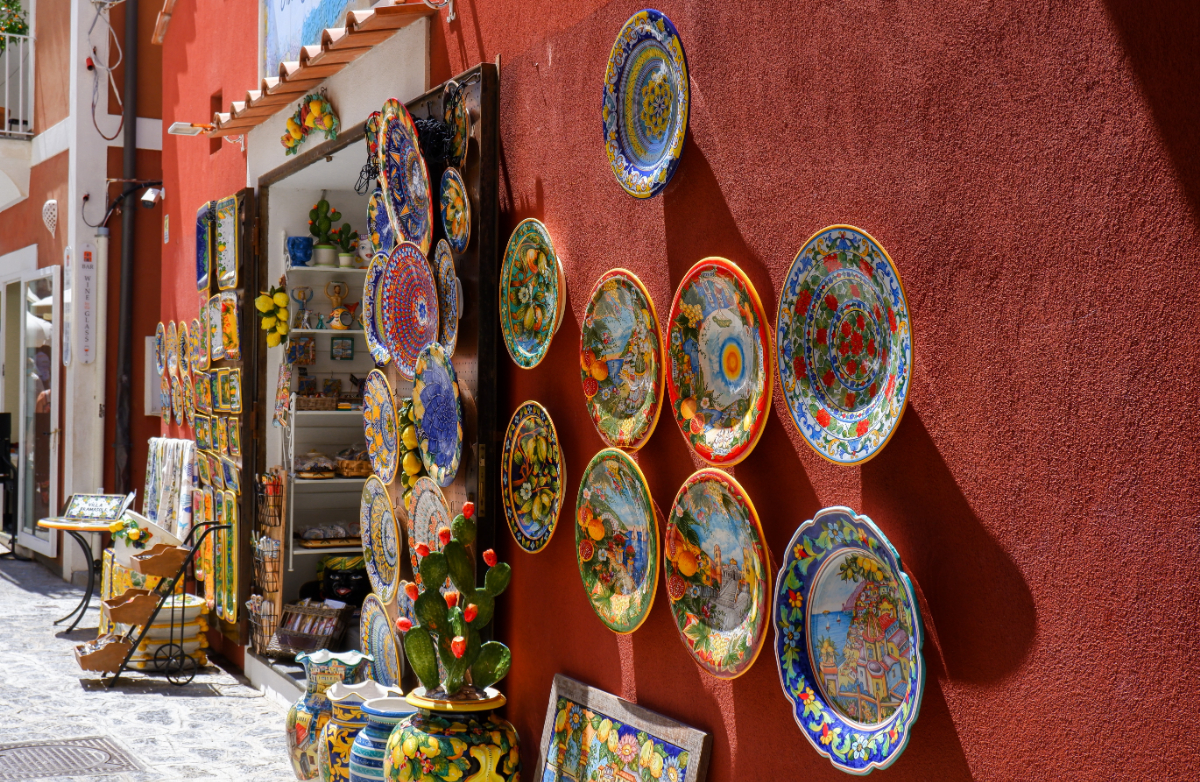 Via dei Mullini is the main street that runs through Positano, arguably the most famous town lining the Amalfi Coast. This picturesque coastal town was once famous for its "Positano fashions." While those frilly and flowing designs might feel a bit outdated now, the area still offers some irresistible shopping opportunities. Nowadays, the town is known for its high-quality linen clothes, artfully crafted leather sandals, beautiful ceramics, and refreshing limoncello (Italian lemon liqueur).
Via Lorenzo D'Amalfi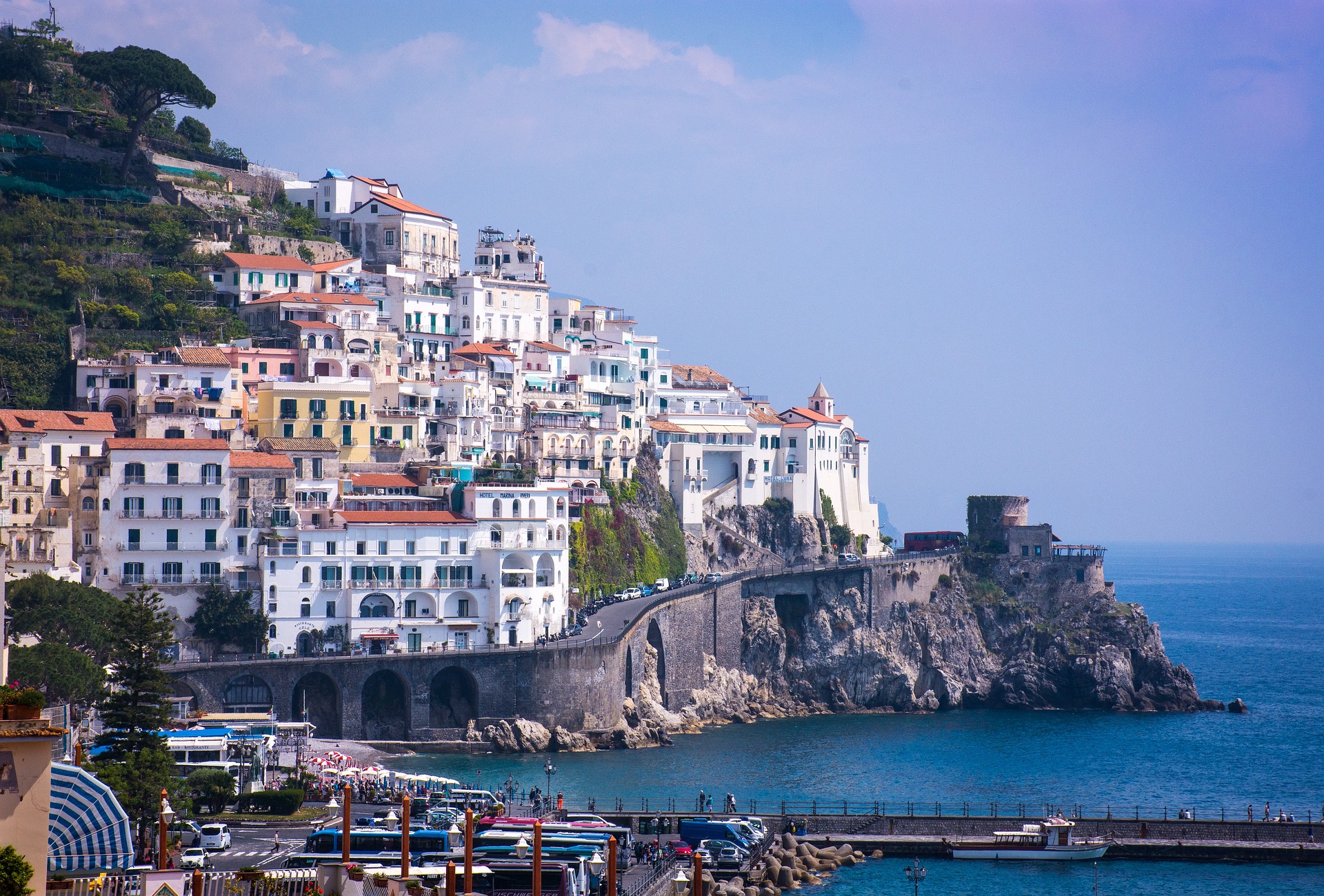 Via Lorenzo D'Amalfi is another beautiful street located along the Amalfi Coast. This one is located in the actual town of Amalfi. Walking along Via Lorenzo D'Amalfi is worth it for the photo ops alone, as this is a quintessentially Italian street which takes you through a lively piazza and all the way down to the seaside. Along the way, you will find irresistible local boutiques selling leather goods, handbags, souvenirs, and of course the artful ceramics the area is so well known for.
Amalfi Coast Street Markets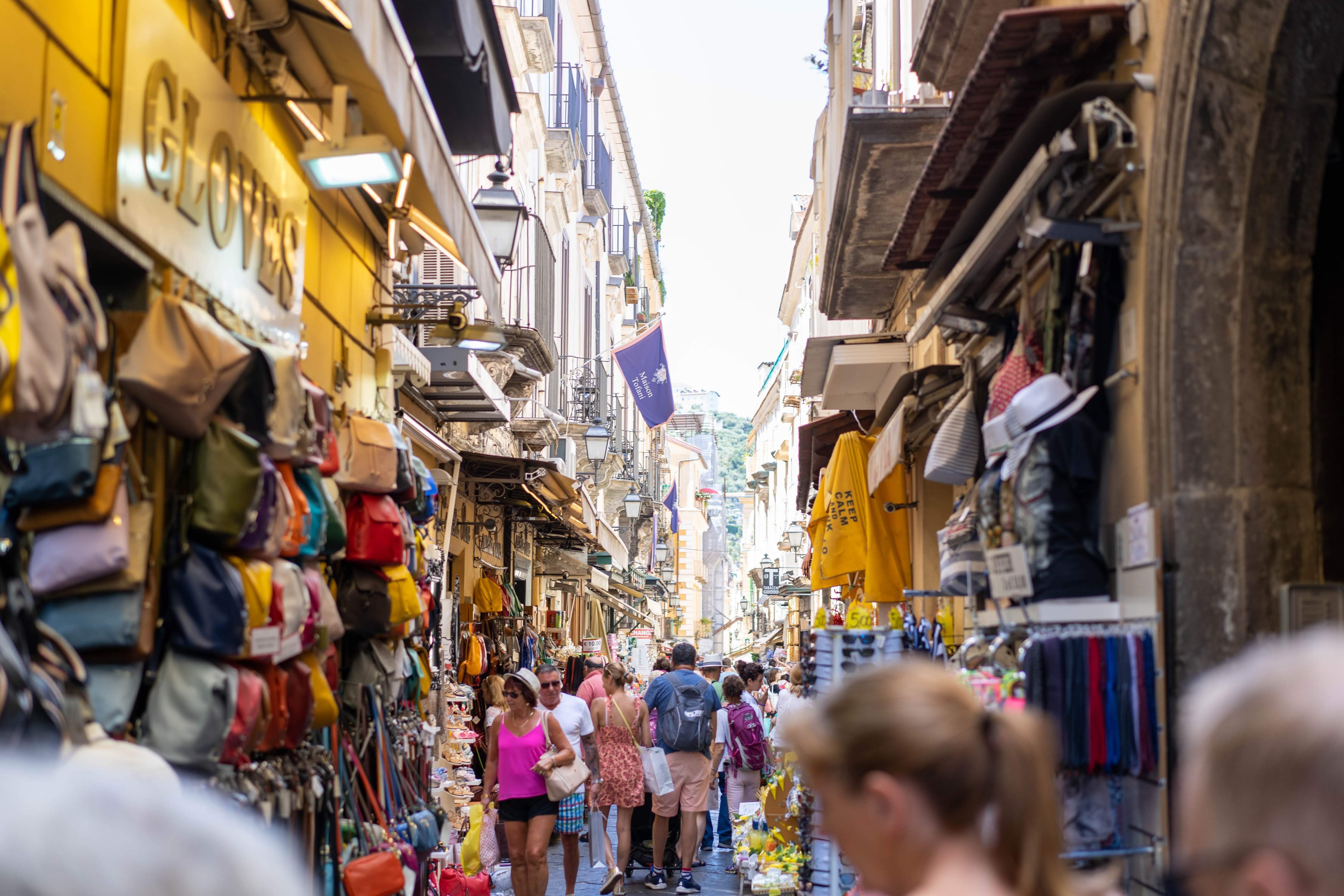 It's hard to imagine a more idyllic scene than the lively local markets which pop up along the picturesque Amalfi Coast on a weekly basis. The towns of Amalfi, Sorrento, Ravello, Minori, and Maiori each have their own weekly market which generally runs from 8 am until 1 pm. These open-air markets are a great place to soak up the coastal ambiance and explore the local produce. The markets in Amalfi and Sorrento are the most visitor friendly, and besides local fruits and vegetables, these two markets also feature some artisanal goods and apparel. The Ravello market on the other hand is best visited with a local guide who will make sure nothing gets lost in translation.
Ceramiche Piccadilly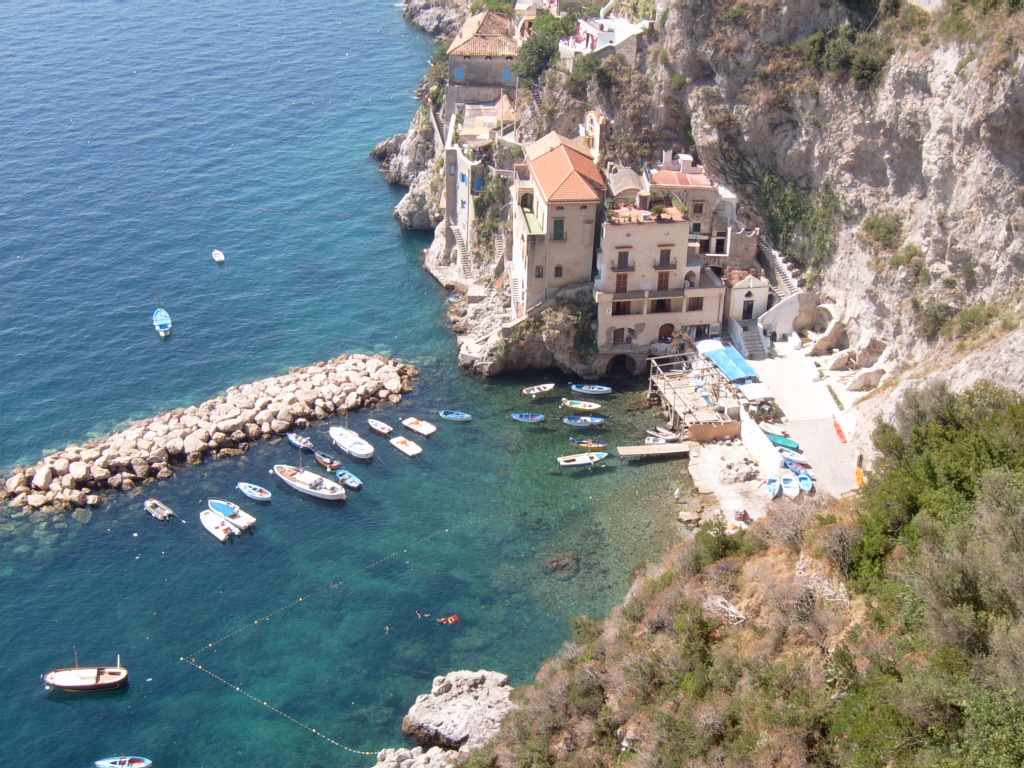 Mess, CC BY-SA 3.0, via Wikimedia Commons
If you want to shop for ceramics, it is hard to beat the selection at this beautiful family-owned factory and store. Established in the 1980s, Ceramiche Piccadilly is located in the town of Conca dei Marini along the Amalfi Coast. They offer a huge selection of handmade ceramics, from tableware to decorative tiles and wall plates. They even sell stunning tables made from volcanic stone. Ceramiche Piccadilly offers worldwide shipping for their products, something which comes in handy if you see something you like but don't want to stuff your suitcase.
La Pignasecca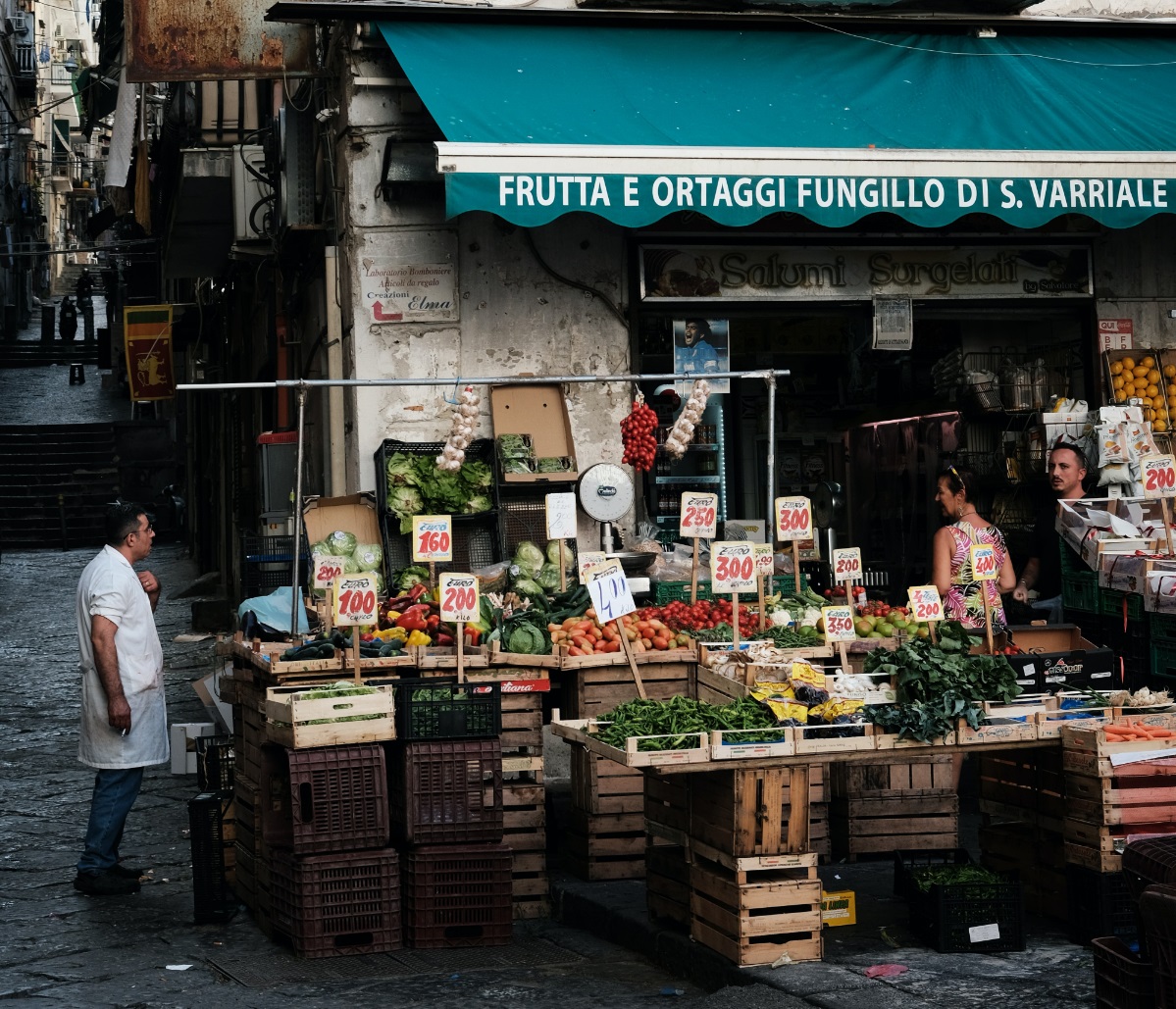 Besides admiring the scenic beauty of the Amalfi Coast, Pompeii is perfectly positioned for visiting Naples, the third largest city in Italy. A great place to soak up the local ambiance in this bustling metropolis is by visiting La Pignasecca. This is a lively market located in the city's Spanish Quarter. It is also one of the oldest markets in Naples. Thanks to the beautiful architecture, it is a very photogenic area to visit. The stalls here are packed with local produce including fruit, meat, seafood, and more. It is a very "local" setting so English alone will not get you very far. For an immersive experience, consider visiting this charming area alongside a local guide. Unlike the weekly markets on the Amalfi Coast, La Pignasecca is open daily.
Via Toledo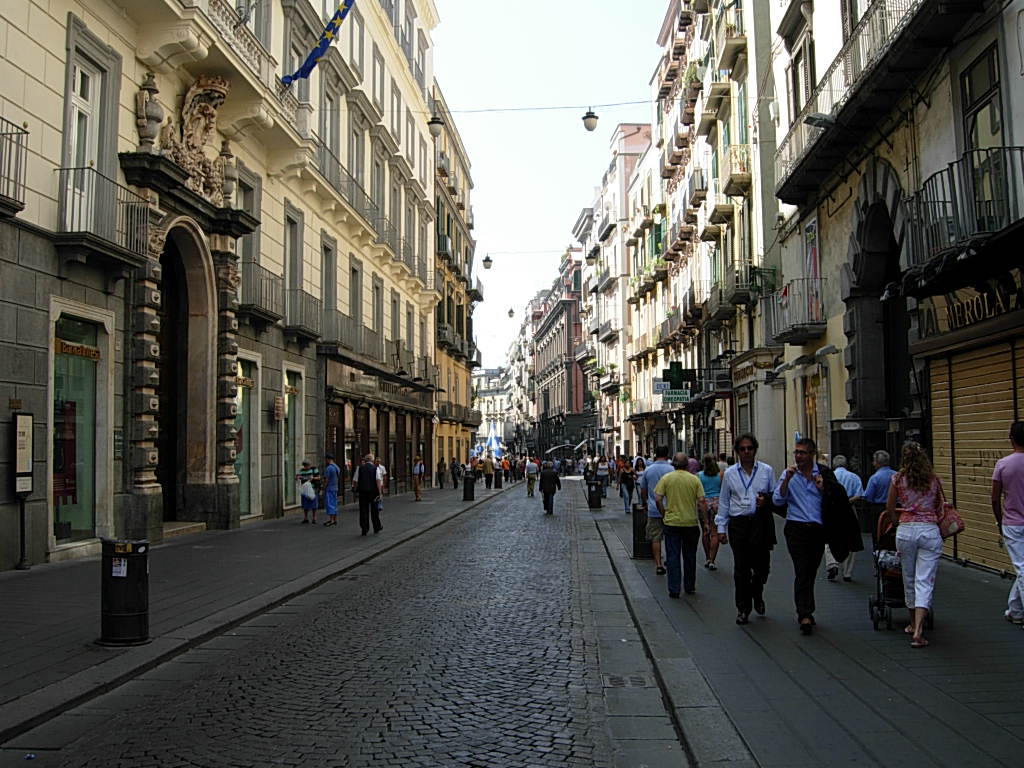 Via Toledo is the main shopping street in Naples. This busy street is about 1 kilometer long and is lined with popular local boutiques and international brand stores alike. Highstreet giants like H&M, Pull & Bear, and Zara all have large stores along Via Toledo. It is also lined with beautifully preserved buildings, and as one of the busiest streets in Naples, it offers a great opportunity for people watching. You can settle down for a drink or a full meal at one of the many restaurants and cafes located along the street. If you want to add some culture into your shopping trip, Via Toledo is also home to important landmarks such as the beautiful Church of Santa Maria delle Grazie.
Centro Commerciale Neapolis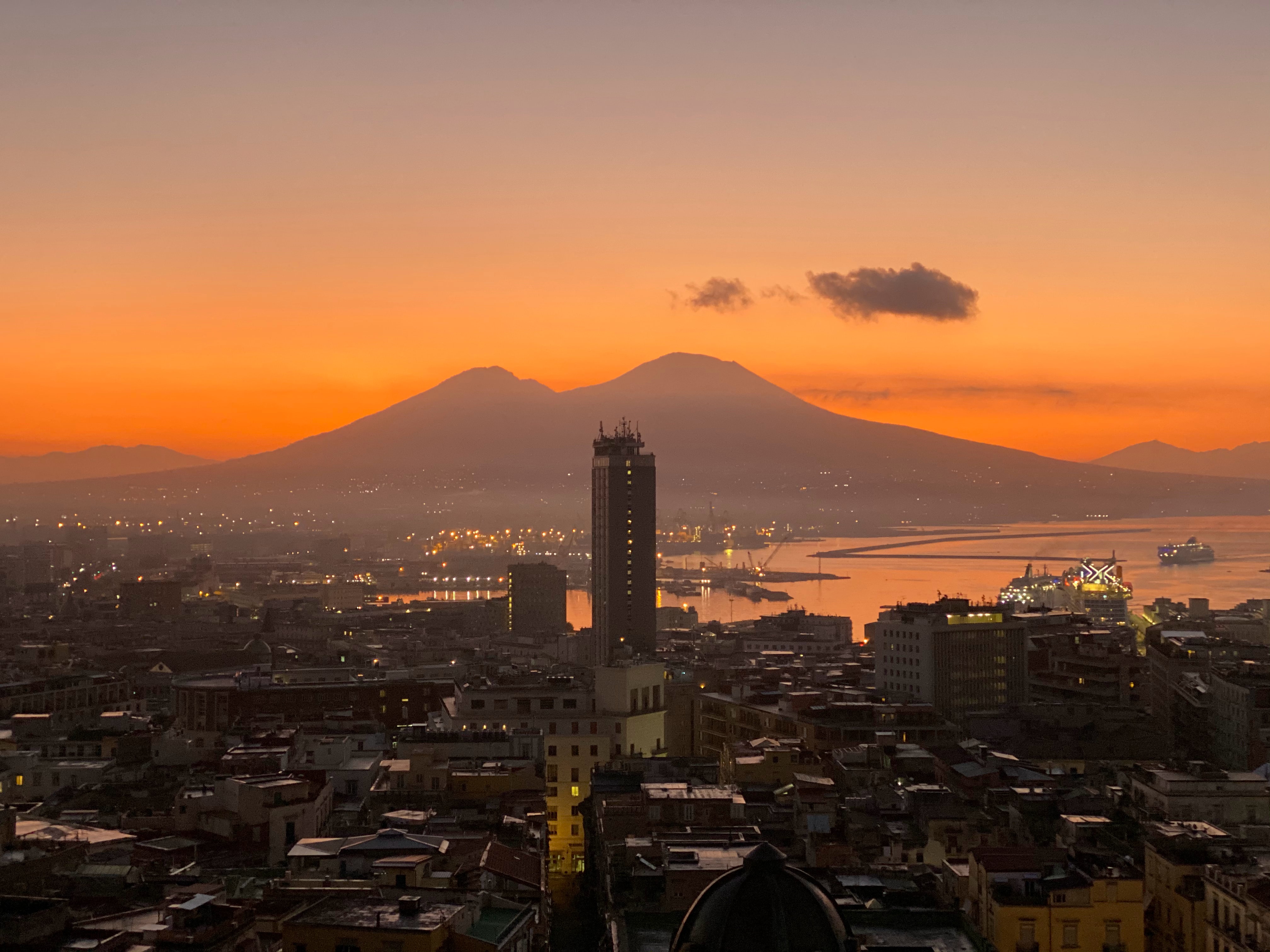 If you are looking for the ease and convenience of a one-stop-shop, the Centro Commerciale Neapolis shopping mall is probably your best bet in the area. Located in the city of Naples, this is a relatively large shopping complex where you will find an array of shops, cafes, and restaurants. Here you can find everything from clothes, accessories, electronics to even groceries all under the same roof. Centro Commerciale Neapolis houses international chains like McDonald's, Euronics, and GameStop, as well as featuring local Italian brands.
Lo Chalet di Mirko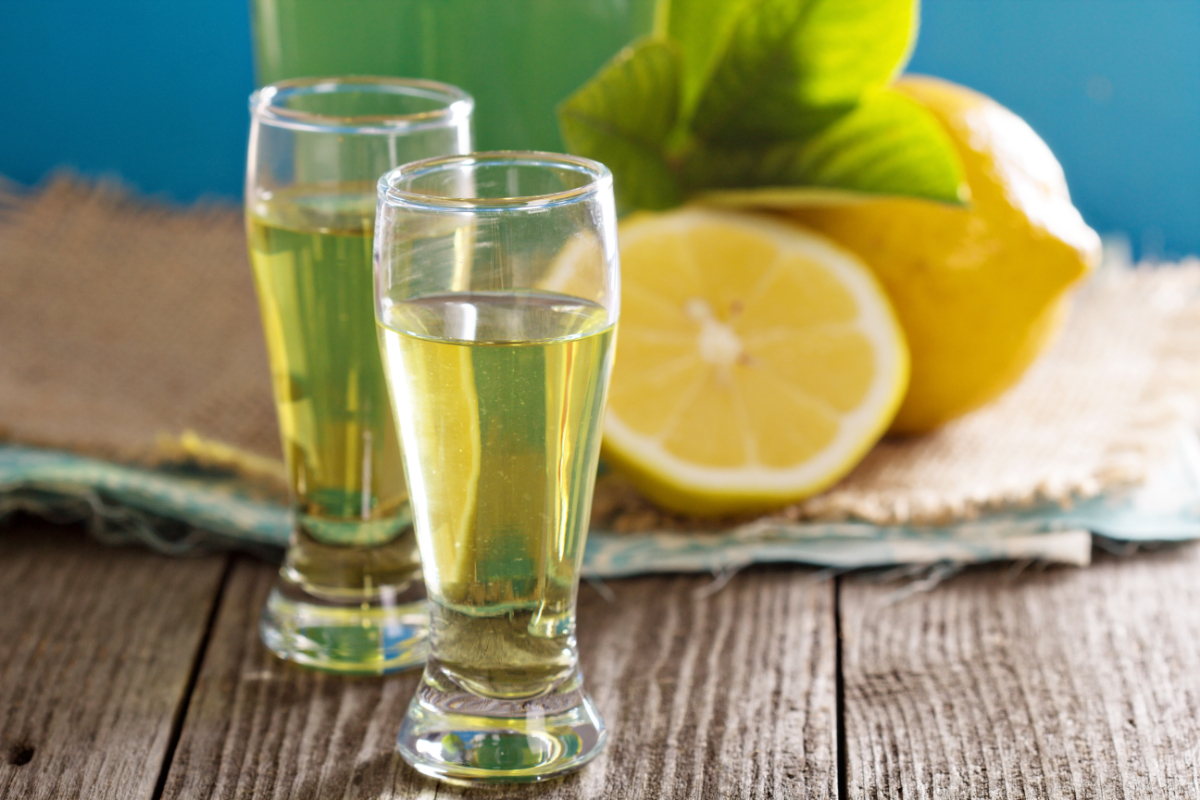 This quirky vendor definitely deserves a special mention! Lo Chalet di Mirko is located close to the entrance of the Archaeological Park of Pompeii. It is a small, family-run business which offers a variety of bottled beverages. Their signature is the meloncello, a sweet and creamy melon liqueur, and of course they sell classic limoncello too. Some have even called it the best limoncello in Italy! As well as purchasing bottles to take home with you, you can also order food and drinks to enjoy on-site.
Conclusion
Pompeii is one of the most fascinating destinations in the world. Seeing how closely the area is linked to its age-old past and archaeological ruins, shopping is probably not the first thing that comes to mind when planning your trip. As you begin to explore, however, you will find some of the best shopping in Italy waiting just moments from Pompeii's world-famous ruins. The easiest way to enjoy a shopping excursion in the area is to arrange a private tour. Have a chat with our local guides to plan the perfect outing - and get ready to shop 'til you drop!
Image source: https://unsplash.com/ & https://pixabay.com/ & https://commons.wikimedia.org/