Italy is one of the most popular tourist destinations in the world, but you don't need us to tell you that! This enigmatic country features some of the richest historical sites in the world alongside fashion, culinary, sports, and party meccas. So, what should you not miss when visiting Italy? In this article we'll be introducing you to some of the best spots for guided tours on the Italian peninsula.
If you're planning a trip to Italy, why not connect with one of our private guides? They can help you create a bespoke itinerary and customize your journey to your heart's content. Without any further ado, let's take a look at some of the best guided tours of Italy.
Milan Guided Tours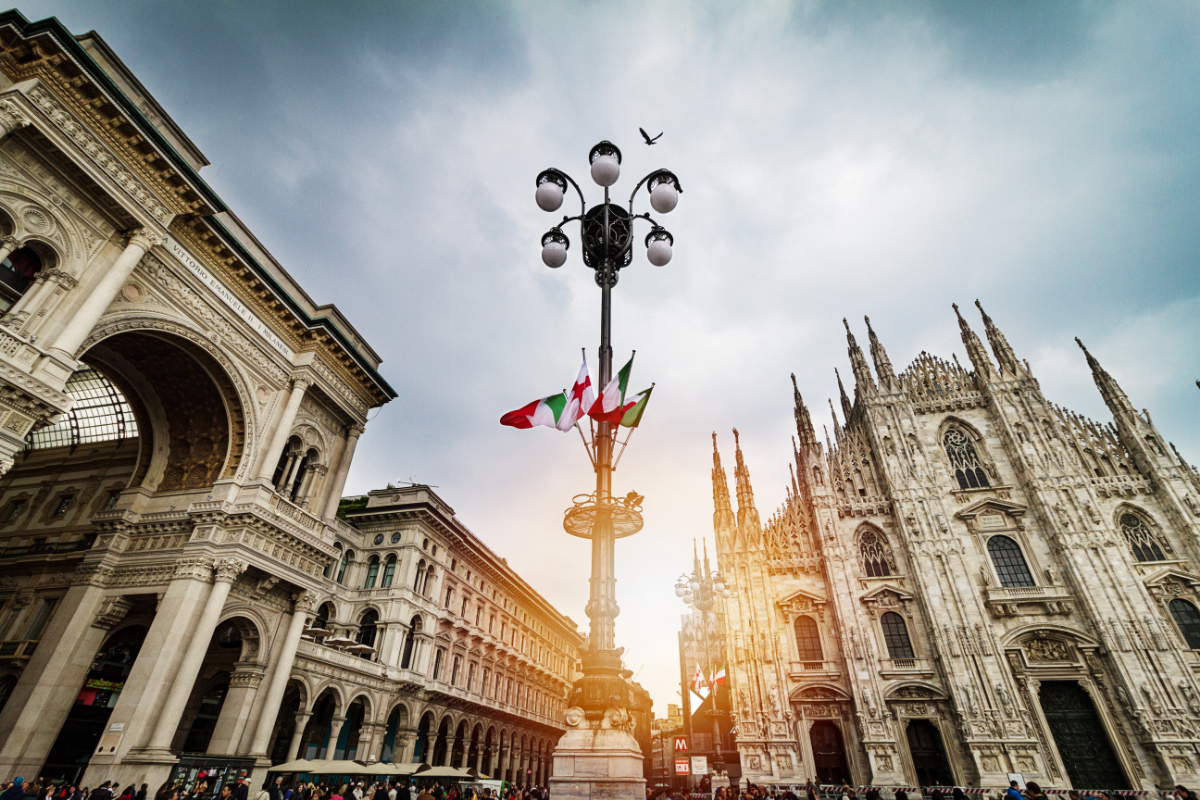 Milan is a city with many guises, as a hub for football fans, as the host of one of the largest fashion capitals, and of course as one of the most popular destinations in Italy. Milan is located in the far north of the Italian peninsula nestled in the Po Valley, and is the second most populous city in the country.
The history of Milan dates back as far as 600 BCE at least, the settlement initially founded by the Celts and later conquered by the Romans. Known as Mediolanum, it served as the capital of the Roman province of Cisalpine Gaul, and for a time was even the capital of the entire Western Roman Empire. Since then the city has undergone several trials and tribulations, but eventually its contemporary reputation as a center of culture and art solidified during the early Renaissance period.
Today, Milan is home to some of the preeminent art galleries and museums in the world, and is also renowned for its beautiful architecture. One of our recommended destinations is the Milan Cathedral, the largest Gothic cathedral in the world. Here one can marvel at one of the symbols of Milan, the statue of the Virgin Mary perched on the top of the Duomo. The city is also home to many luxury hotels and one of the highest concentrations of Michelin-star restaurants anywhere in the world.
So how do you visit all these attractions? Is Milan a walkable city? Luckily, the answer is yes. In addition to being accessible on foot, there are also many bicycle rental stations dotted around, as well as metro, tram, and bus lines. Contact one of our local private guides to organize a guided tour of the city's art galleries and restaurants today.
Florence Guided Tours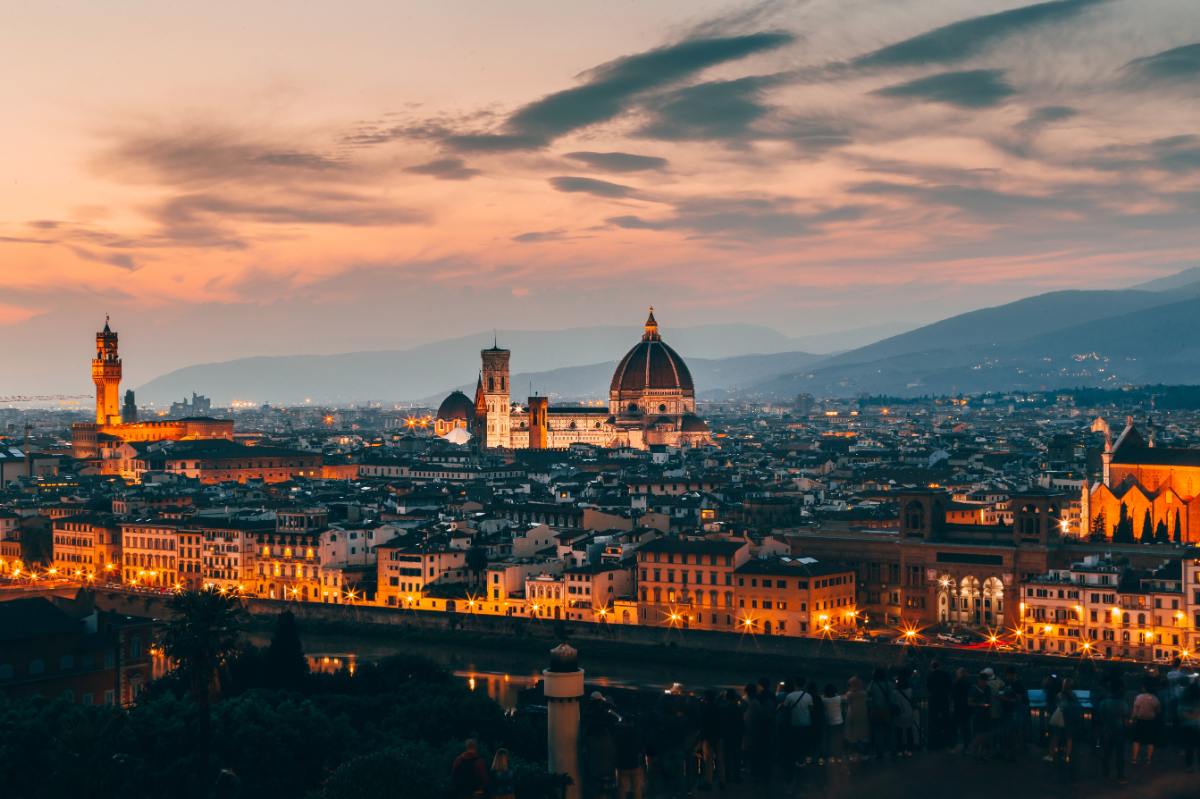 What are the nicest cities in Italy you may ask? Well, one of our recommendations would definitely go to the jewel of Tuscany, Florence. In fact, Condé Nast Traveler listed it as the "second best world city" back in 2013. Florence is a gorgeous Italian city that is a favorite of travelers from around the globe. It's not quite as big and busy as Rome, but features equally as rich a heritage of culture, art, and history.
Frequently touted as the birthplace of the Renaissance, the city features such monumental sites such as the Uffizi gallery, Cathedral of Santa Maria del Fiore, and the San Lorenzo library (just to name a few). You can also spend pleasant days touring the various piazzas and traditional Italian markets, savoring delicious foods while partaking in exciting shopping adventures. The city is known for its traditional products such as leatherwork, antiques, jewelry and of course Florence, like Milan, is one of the fashion capitals of the world, so shopaholics will never be bored.
We would highly recommend hiring one of our private guides to set up an art, food, and history tour that will take you around all of Florence's greatest hits. So, what food is Italy most famous for? The obvious answers are pasta and pizza, but in Florence foodies will definitely not be disappointed. Amazing dishes such as the Chianina T-bone steak, crostini toscani (fresh bread topped with chicken liver pâté), and of course a rich selection of wines and cheeses are staples of the city. Like most Italian cities, getting around is also a breeze, with trams, bicycle rentals, and bus services abound.
Amalfi Coast Guided Tours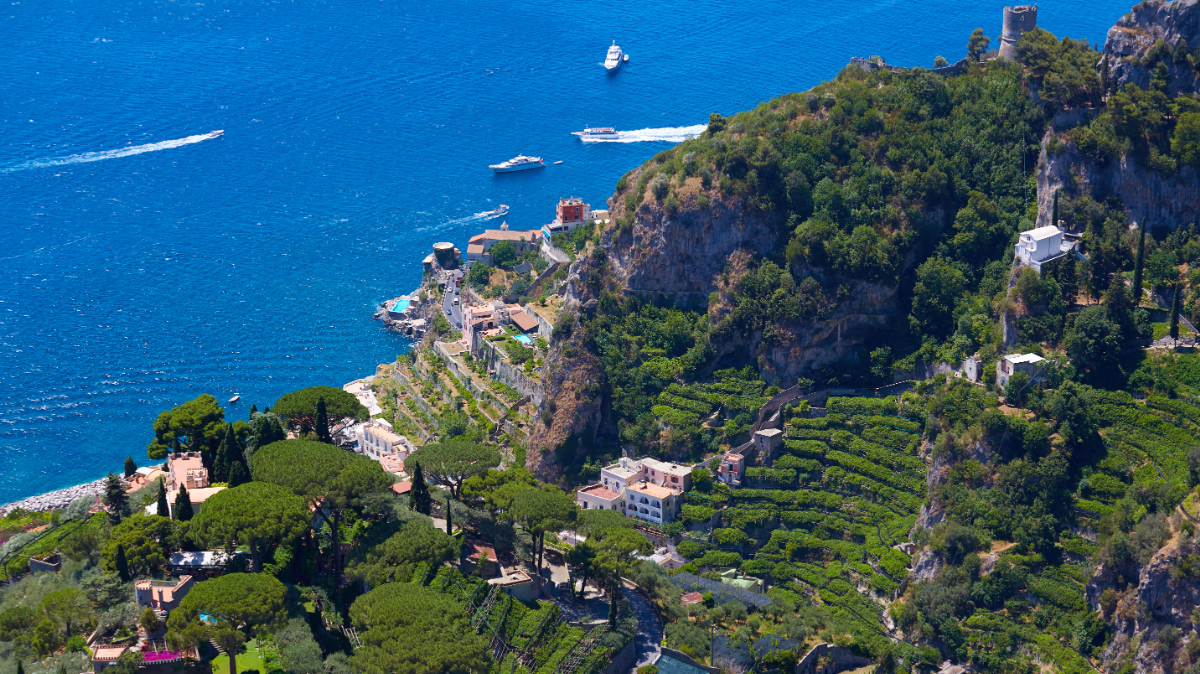 A frequent question we receive from inquiring travelers is whether they should visit the Amalfi Coast or Cinque Terre? Well, let's take a look at both of these serene locations to provide some insights. Firstly, the Amalfi Coast - located in southern Italy on the Sorrentine Peninsula. This area has been listed as a UNESCO World Heritage Site, and is celebrated as one of the most pristine coastlines in the Mediterranean region.
Named after the town of Amalfi, this region is popular among those seeking luxurious holidays with sun-filled beaches, crystal clear waters, and amazing food. The area has earned the nickname "Divine Coast" due to its natural beauty and popularity as a luxurious holiday destination. If you are an avid nature lover you can find several amazing hiking trails in the foothills next to the coast, in addition to aquatic activities such as swimming, snorkeling, scuba diving, fishing, and yachting. Enjoyment here is not limited to the beach though as you can also visit rich cultural sites such as the Cathedral of Sant'Andrea (Saint Andrew). Dating back to the 11th century, the facade is adorned in the Byzantine style and features a breathtaking gold caisson ceiling with paintings by Andrea dell'Asta.
When it comes to access, the Amalfi Coast is not as easy to reach as many more popular destinations in Italy though. Your best bet is to rent a car, visit via cruise ship, or take a plane. If this sounds challenging, you can contact one of our local guides to organize a tour of this amazing piece of coastline today.
Cinque Terre Guided Tours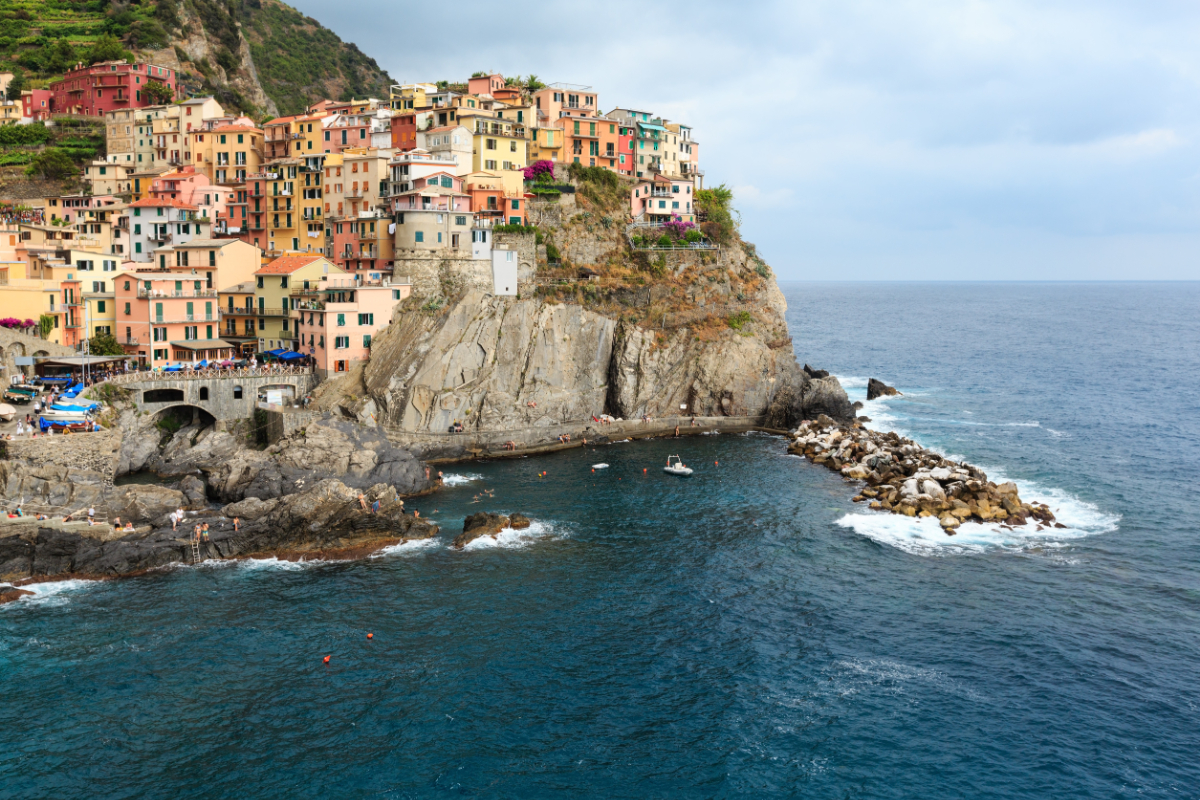 Next up, let's take a look at an alternative yet similar location in the form of Cinque Terre. Situated in North Western Italy in the La Spezia Province, in English its name translates to "Five Lands", and this region is also well known for its great Mediterranean climate, beautiful beaches, and overall natural beauty. In general the area encompasses five villages along the coastline, with them and the surrounding area forming part of the Cinque Terre National Park (also a UNESCO World Heritage Site).
Here one can also find a number of scenic hiking trails, breathtaking views of traditional terracotta villages, and quaint Italian harbors surrounded by azure blue waters. You can access the region via railway or car, but our recommendation would be to take the passenger ferry running between Levanto and La Spezia. This ferry stops at four of the main villages that make up the region, and provides glorious sea views of each location.
In addition to its natural beauty, the area is also known for its exquisite seafood, grape orchards, and unique pesto sauce. Wine lovers can enjoy two regionally produced wines in the forms of Sciachetrà and the aptly named Cinque Terre. Overall, both Cinque Terre and the Amalfi Coast promise similarly exquisite Italian excursions, with nature hikes, beaches, great food, and historical architecture abound. At the end of the day your choice may simply come down to where in Italy you are visiting (north or south), and what kind of transportation you prefer.
Conclusion
If you need help fine tuning your trip or reaching a decision, reach out to our experienced team of Italian private tour guides to plan your dream holiday. Our guides offer a series of pre-made tours for your enjoyment, and visitors can also customize their experience to have it fit your travel needs!