The sights and spectacles of London are hard to beat, and this amazing city is a favored destination for those who plan to visit the United Kingdom. Whether you're in the Old World to admire Buckingham Palace and the rest of London's top attractions, or are there for some retail therapy, it is a sin to not taste some of the local foods everyday Londoners enjoy.
We've asked our local guides for their favorite dishes and meals that will assuredly leave you in heaven. From luxurious teatime to everyday morning feasts, London accommodates all types of diets. Enjoy and learn more about these eight dishes whilst on a London tour of a lifetime with one of our London private tour guides.
Full English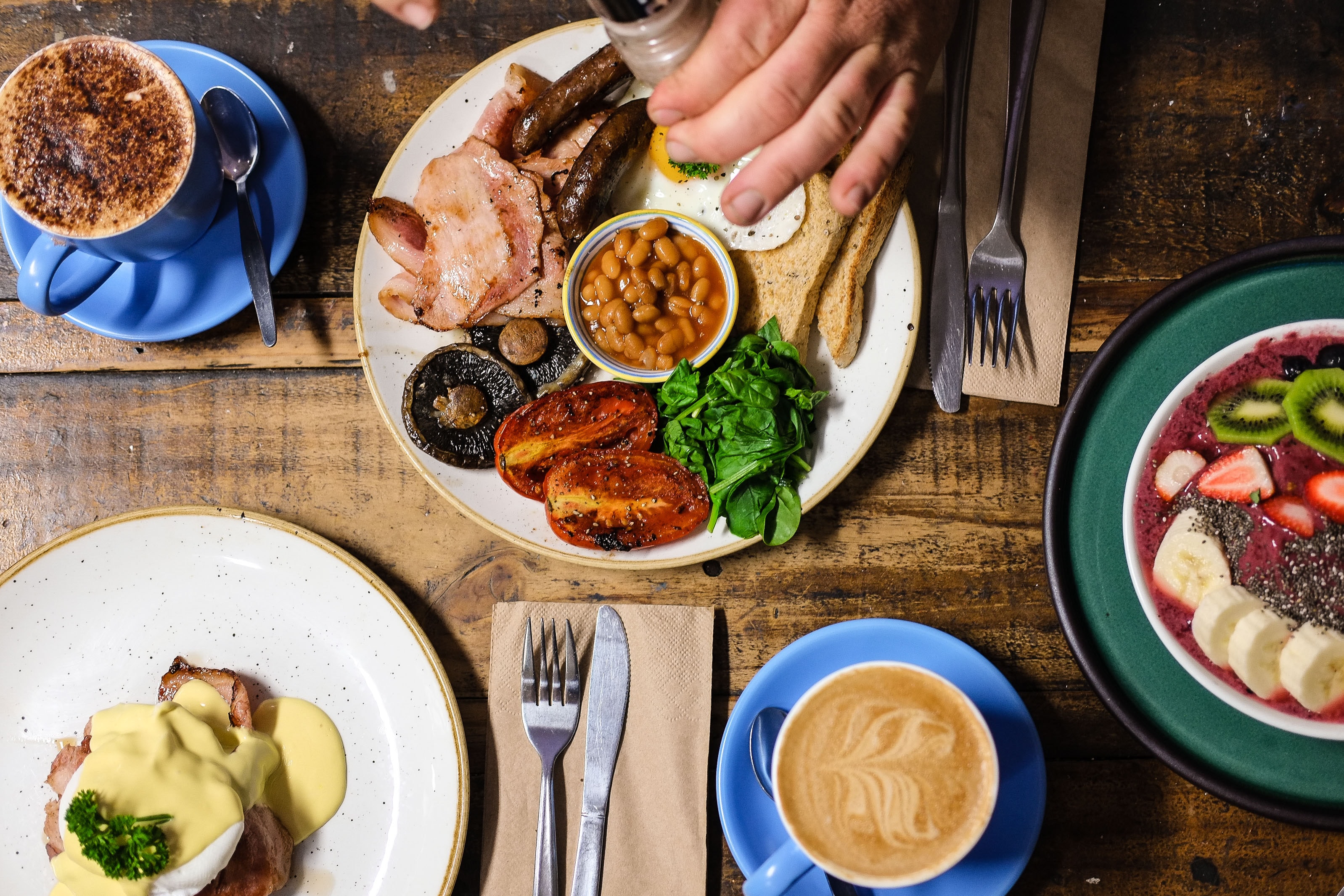 With roots going all the way back to the Anglo-Saxon period, the full English has become a bit of a tradition for the British. This meal is a plateful (quite literally), as it consists of eggs, bacon, sausage, beans, tomatoes, black pudding, and some toast. Also lovingly dubbed the "Fry Up" or the "English Monty", the English breakfast can actually be eaten at any time, not just for your first meal of the day (although a hearty breakfast every morning will definitely keep you going if you plan to stay for a few days).
Today, regional variants have sprung up, so depending on the area a full English can also be called a full Irish, a full Scottish, a full Welsh, or an Ulster fry. Recent years have also seen a rise of hashbrowns being added to the table. Whatever version you may deem to try, you will beyond a doubt be satisfied to your heart's content. Make sure you get some advice from our local UK tour guides for the best full English breakfasts close to your hotel.
Pie and Mash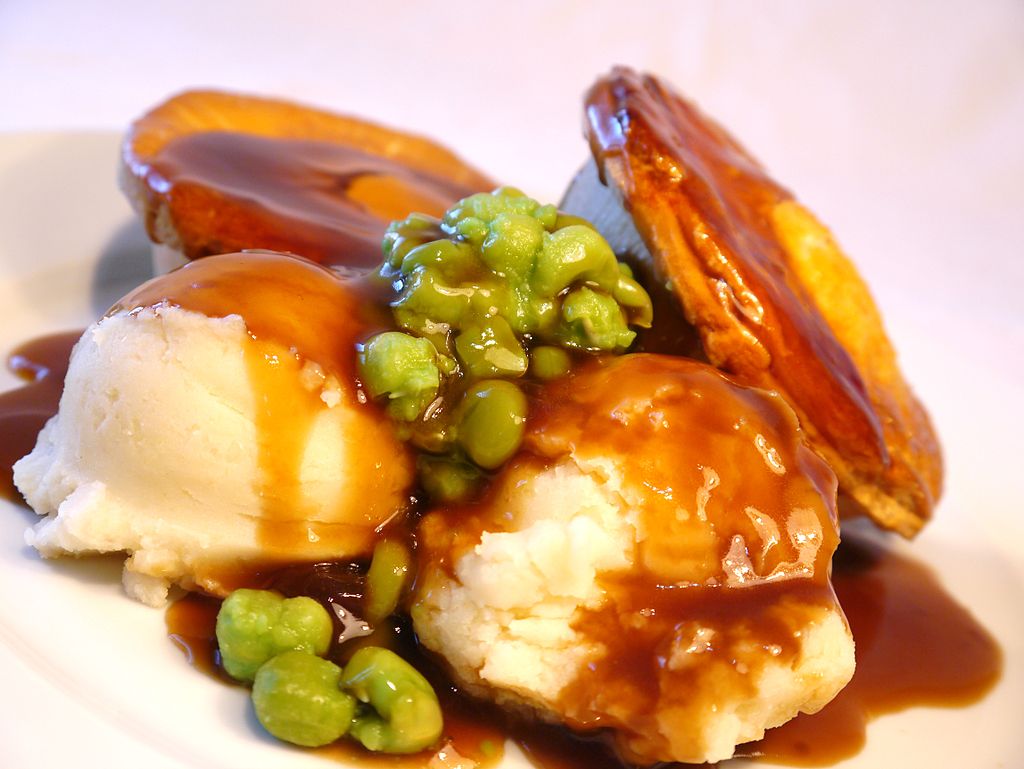 It was in the docks of East London where pie and mash emerged. Originally a working-class meal, the savory pie and mash became a staple during the Industrial Revolution due to its small, transportable size and resilient pastry crust. Filled with minced beef, these flavorful pies are usually served with mashed potatoes and liquor. Don't be fooled by the last side, as this liquor sauce is actually made of parsley. Yes, you guessed it- liquor sauce has no alcohol!
Many of the pie shops from the 1800s are still in their original buildings to this day. Have a taste of the city's Victorian version of fast food, and feel like a proper London Cockney for a day. If minced beef is not to your liking, then try some of the more contemporary versions of pie and mash, served with vegetarian and/or vegan fillings.
Roast Dinner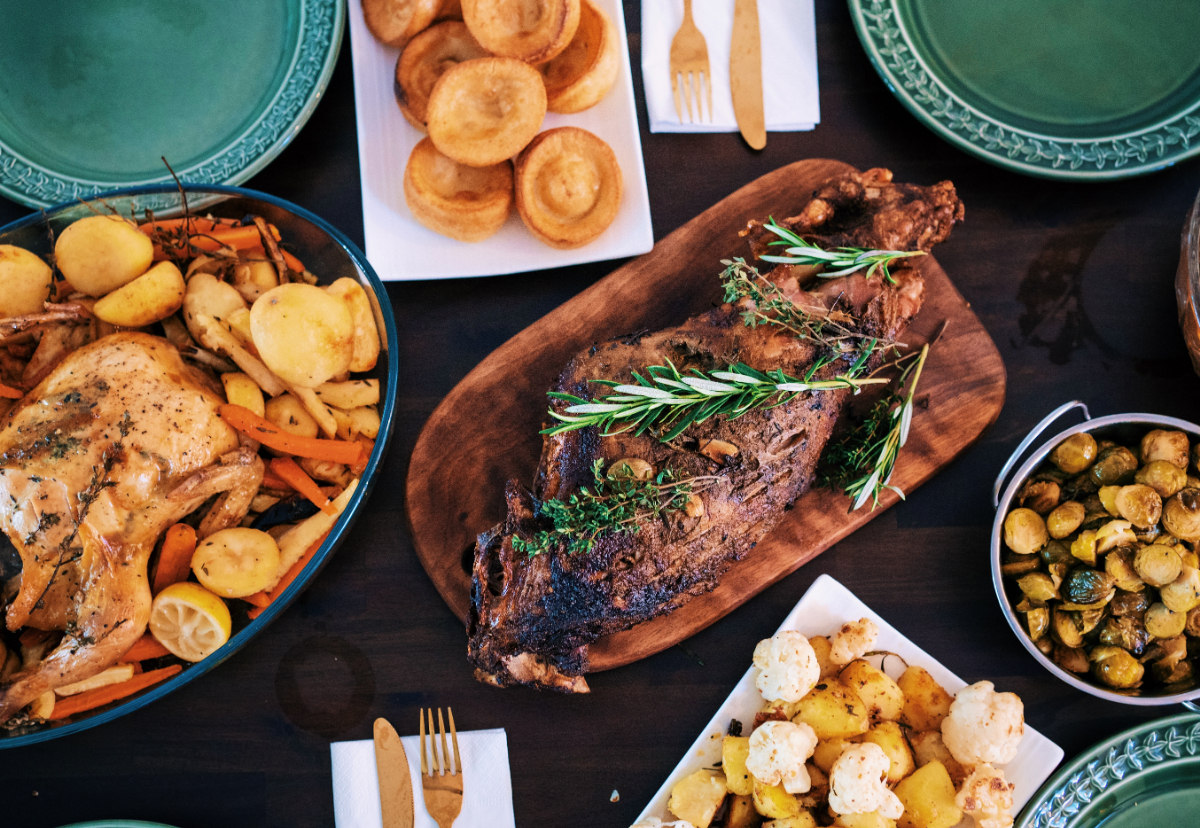 In days of old, families would traditionally come together after Sunday mass to eat a roast dinner. For many, it is the heart of British cooking, with homemade food being shared with family and friends over the same table. Roasted meat is the center of the menu, with roasted potatoes, Yorkshire pudding, stuffing, gravy, and many other trimmings to boot. This feast can be served and paired with a variety of vegetables and a glass or two of red wine to make it more luxurious.
On the weekends, be sure to reserve a table in a restaurant if you plan on trying out some good roast dinner. The weekends are usually packed with jolly friends and families nibbling away. From homely spreads to deluxe meals, the roast dinner can do both!
Greggs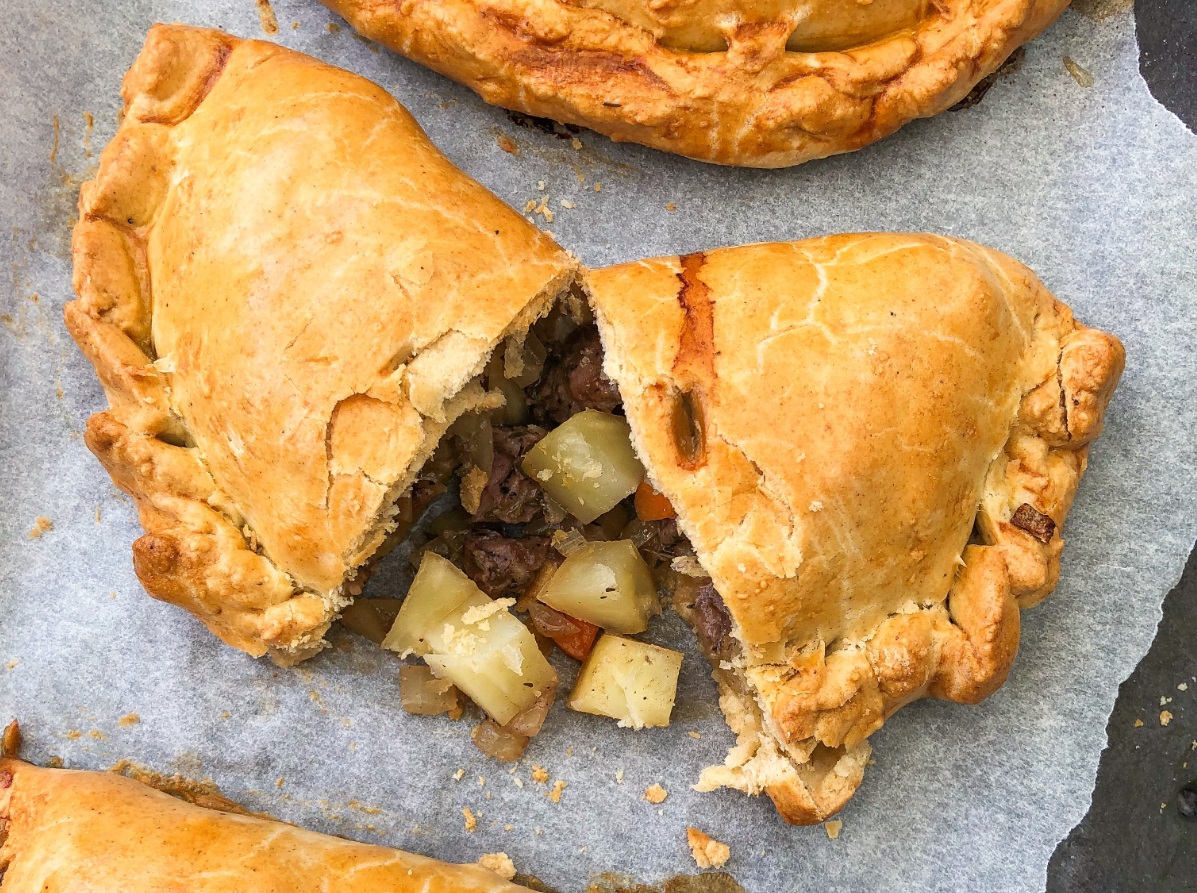 Probably the most common bakery you'll see a Londoner visiting is Greggs. If you show the logo of four orange squares set in a blue background, we are positive that every local will know it. This bakery chain started out by delivering baked goods by bicycle. It was in 1951 when its first ever shop began business. It is now a household name, and is well-loved by Brits all over the country.
The bakery has a nice selection of sandwiches, biscuits, and donuts, but the crème de la crème is its pasties. From steak to chicken to caramel custard, you will drool with delight over the large and delicious-smelling baked goodies at your fingertips. Want to know the best branches and pasties to try first? Book a customizable private food tour with one of our local London tour guides to get the ultimate Greggs experience.
Curry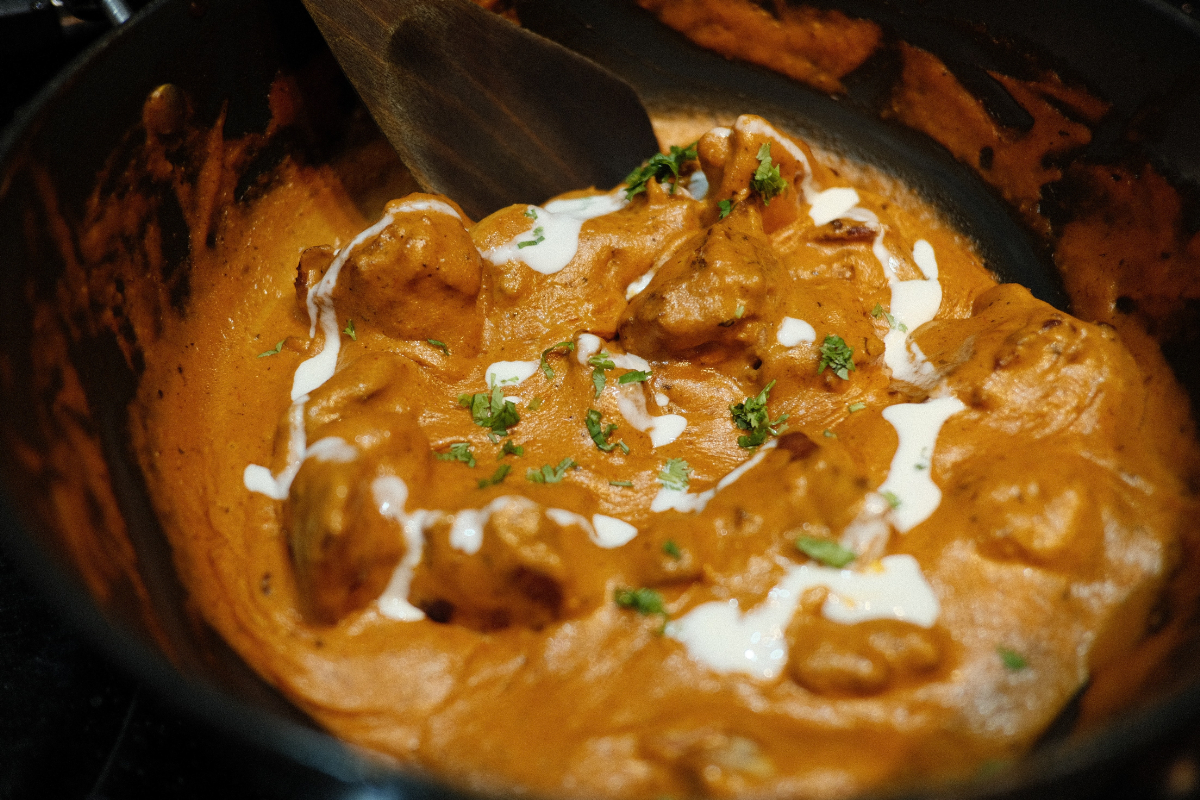 An influx of immigrants from around the world has made the London food scene quite international, and the capital does exceedingly well in the curry-business. Probably the district with the most curry houses, Brick Lane, is host to many great venues. If you visit London in the fall, you can also catch the annual curry festival held in East London.
If you're looking for a more high-end meal, then we'd recommend a trip to the Michelin starred Gymkhana. Inspired by the elite clubs of India, Gymkhana serves only the best food of the highest quality. In the hands of Executive Chef Sid Ahuja, you are fated to have a dazzling and sumptuous dinner.
Afternoon Tea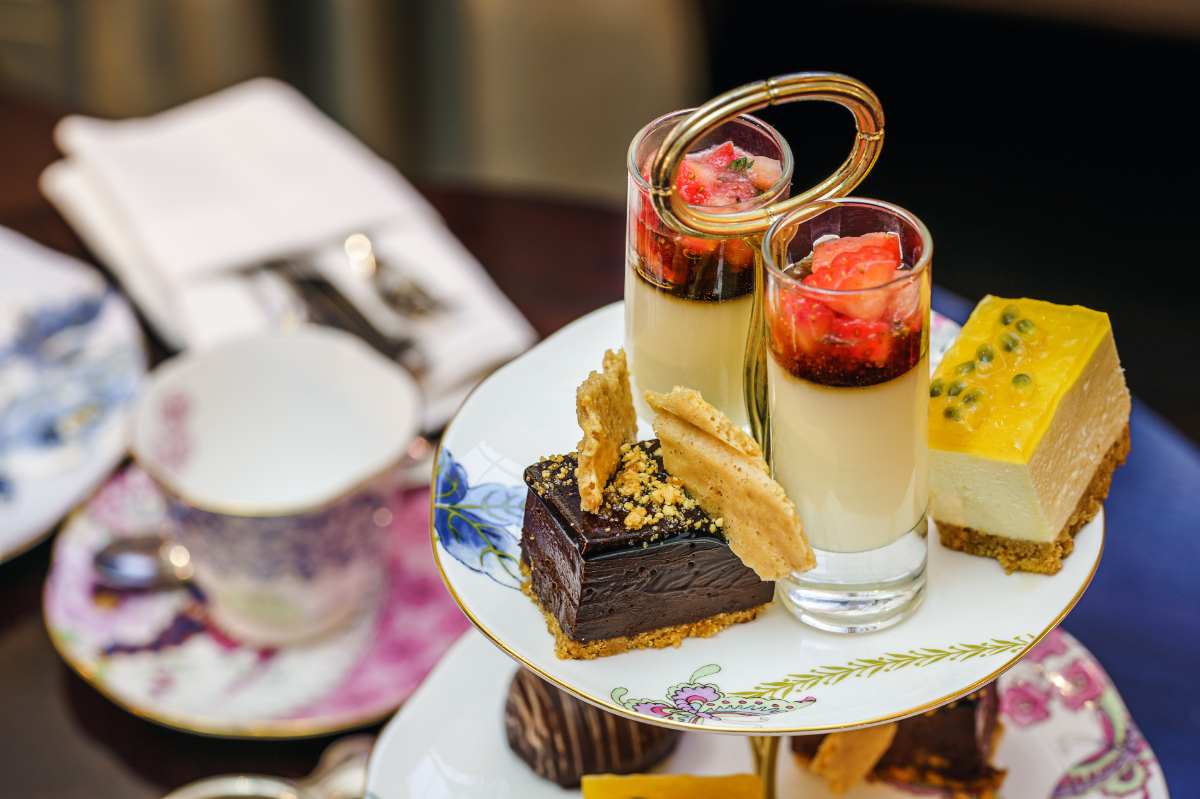 A quintessentially British affair, afternoon tea is a spectacle to dress up for when in London. It is a time when you can wear your most flowery dresses and pressed collared button downs and not feel overdressed. You have Anna Maria Russel, Duchess of Bedford, to thank for that. In 1840, the duchess grew hungry early in the afternoon, and so had some food sent at around 4 o'clock. This turned into a habit; and voilà! Now no affluent British family can live without it.
Have your fill of cakes, pastries, and sandwiches served in a dainty three-tier stand. Drink rich tea 'til you are satisfied. For an added bit of panache, order a champagne afternoon tea and relax with some bubbly. There are many venues to where you can experience this British delicacy, including B Bakery, the British Museum, and the famous Harrods. Ask one of our London private guides to include their recommended spots into your tour itinerary.
Eton Mess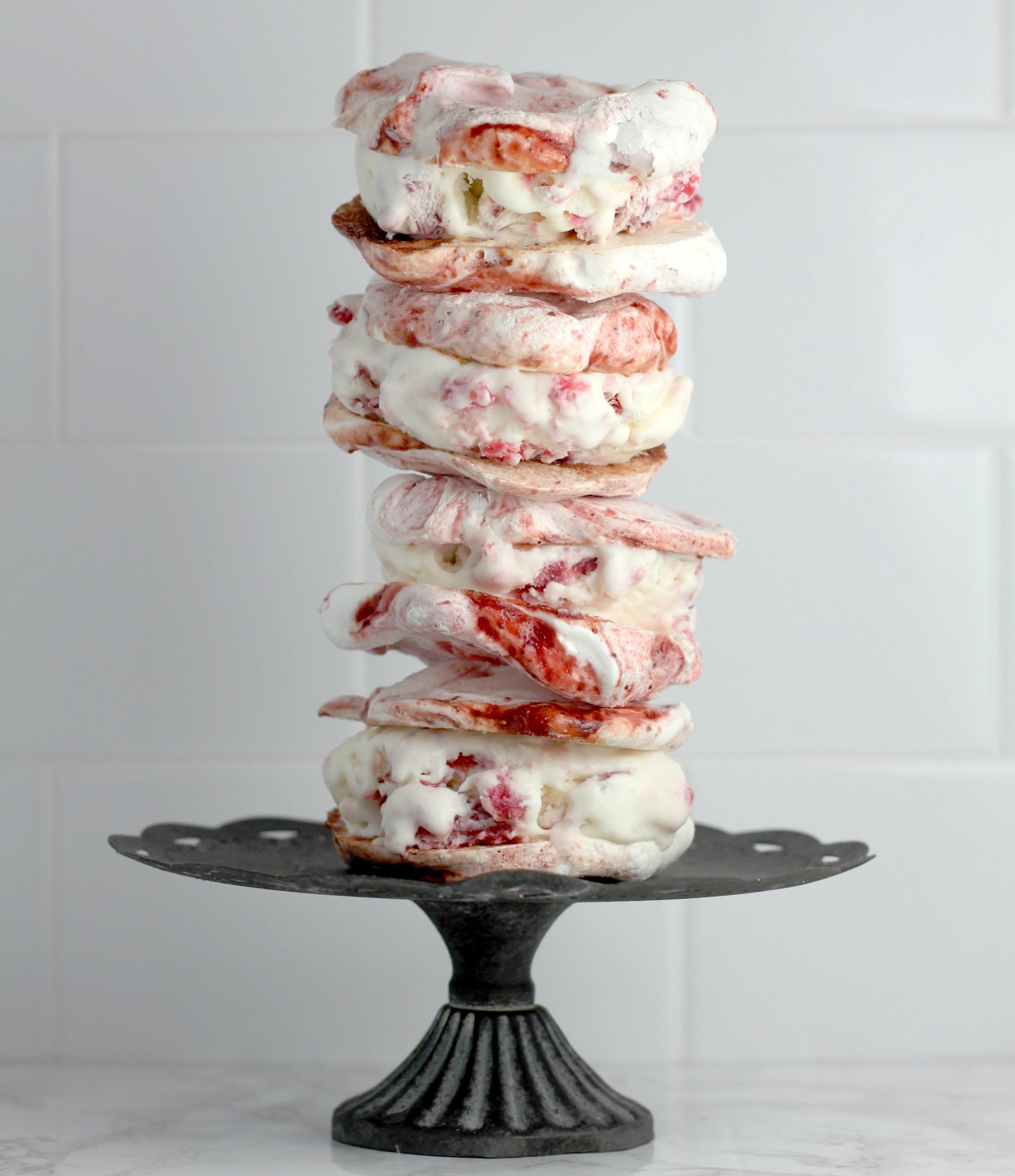 A favorite dessert for many Londoners is the Eton Mess - a whipped cream, berry, and meringue concoction. Historians can still not agree as to where it came from originially, but some believe it originated in Eton College during cricket matches with Harrow School in the 19th century. Others believe a labrador had something to do with the "mess" during the meeting. Whatever its origin story may be, we can all agree that the crunchy meringue contrasting the soft and smooth whipped cream is a good idea.
Sticky Toffee Pudding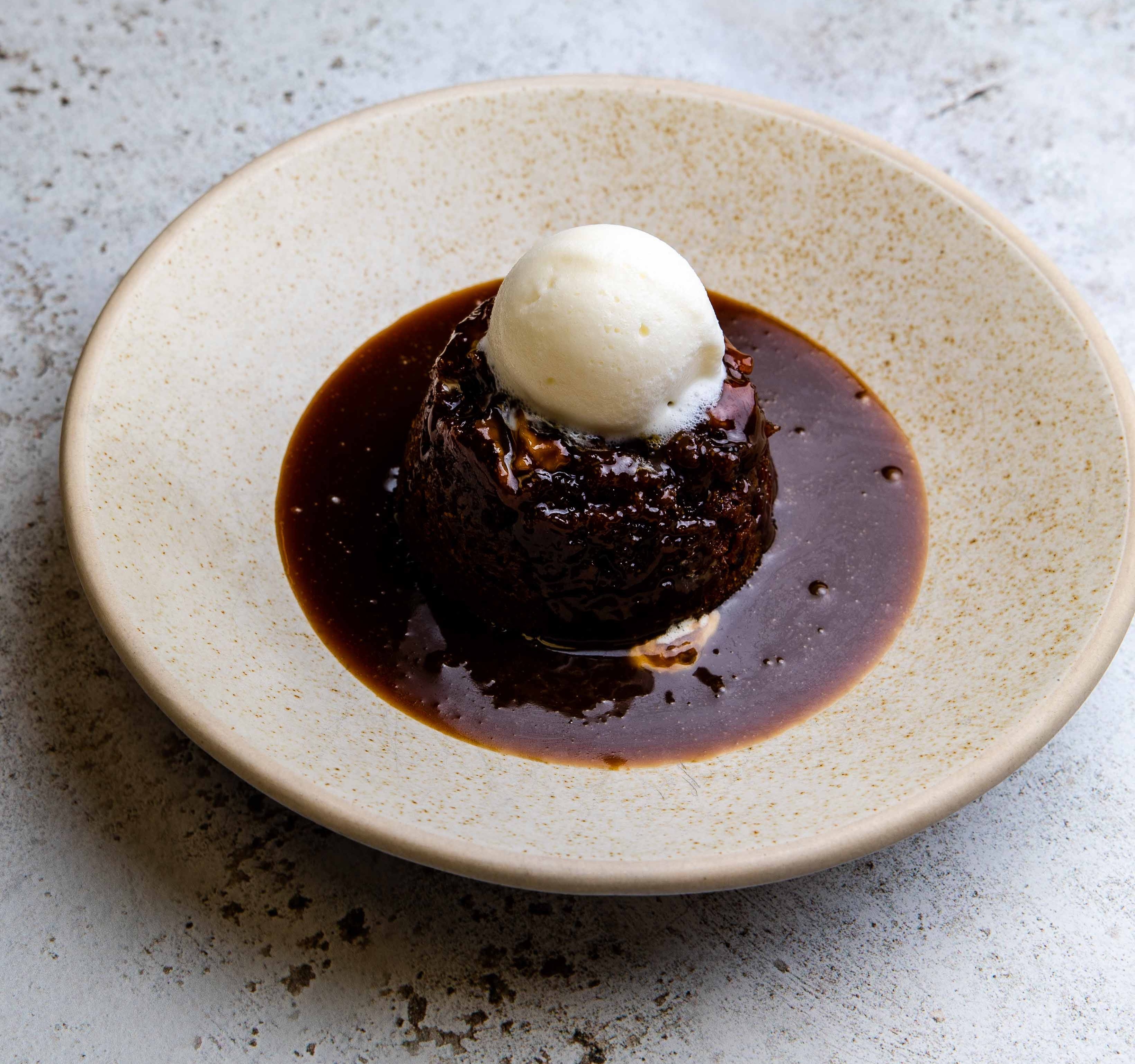 Although not originally British, sticky toffee pudding has become a British favorite. Consisting of moist spongecake and delicious dates topped with some creamy toffee sauce, this dessert is hard to ignore. It is light, fluffy, and irresistibly sweet. Many like to top it off with some vanilla custard or vanilla ice cream.
After a saunter through one of London's many parks, this sweet treat will please any tired sweet-tooth. A taste of this, and you'll be craving for this mouthwatering confection as soon as you get home. For the best sticky toffee pudding, ask our professional guides for insider tips and information.
Conclusion
A trip to the land of the Beefeaters is never complete without trying out some of the local dishes of London. Although we've listed down our top 8 foods to try on your next trip, the capital has a host of delectable dishes for you to devour. To know more about food tours around London, book a London private tour with one of our professional London guides and take full advantage of having a local usher you around this incredible city.