⭐⭐⭐⭐⭐ See Rome's incredible ancient history through our highly rated Rome private tours.
A visit to the Eternal City is always a memorable experience, touring ancient structures, Vatican museums, and marveling at marble artworks will always be at the top of many a tourist's bucket list. Sometimes though, it's nice to take a break from the high traffic attractions and enjoy an afternoon appreciating Italian nature.
Luckily, you don't have to go too far, as several noteworthy nature spots are available in and around the city. Contact one of our private guides to organize your customizable Rome nature tour today.
Castel Gandolfo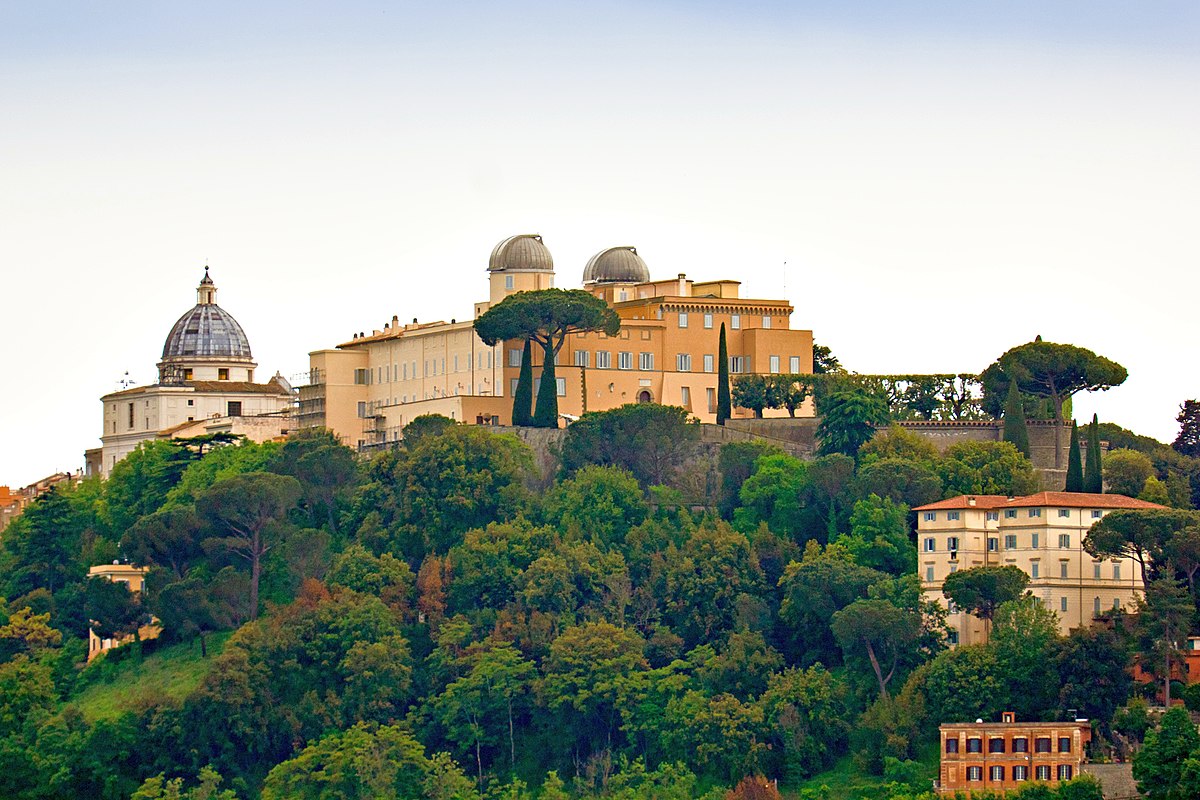 H. Raab, CC BY-SA 4.0, via Wikimedia Commons
Approximately 25 kilometers to the southeast of Rome, situated on the scenic shores of Lake Albano, lies the picturesque town of Castel Gandolfo. This historic town is filled with beautiful classical buildings from several eras, including the Apostolic Palace of Castel Gandolfo, as well as the remnants of the once mighty Villa of Domitian.
Visitors can easily reach the town either via car or by train. Departing from Rome's Termini central station, you will arrive at Castel Gandolfo station after a scenic 40 minute journey. The town lies on the lip of a volcanic crater, and the lakeside area means it teems with beautiful views and lush greenery. The natural beauty of the area is perhaps one of the main reasons why the town was used as the summer residence of successive Popes over the centuries.
The Palace of Castel Gandolfo is the most famous landmark in the small town, and one that cannot be missed. This castle was sold to the Vatican in 1596 as repayment for debts owed by a noble family, and the palace that currently occupies the grounds was designed by architect Carlo Maderno for Pope Urban VIII. The palace traditionally served as the summer residence of the Pope, causing many Catholics and curious tourists to make pilgrimages to the town in hopes of glimpsing him. Since 2016 however, the palace has been turned into a museum that is open to the public.
Interestingly, the building complex is owned and administered by the Holy See (just like Vatican City), so you'll technically be entering a different country as you stroll through the expansive grounds! The site also occupies parts of the remains of the summer palace of the Roman Emperor Domitian. This area has been renovated and transformed into the Barberini Gardens, approximately 30 hectares of lush greenery to enjoy. Here you can also see some ancient Roman ruins and statues still preserved to this day.
Travel Tip: Ticket reservations are required to visit the inner Palace of Castel Gandolfo (including the Pope's private apartments), be sure to book them online before your trip.
Gardens of Vatican City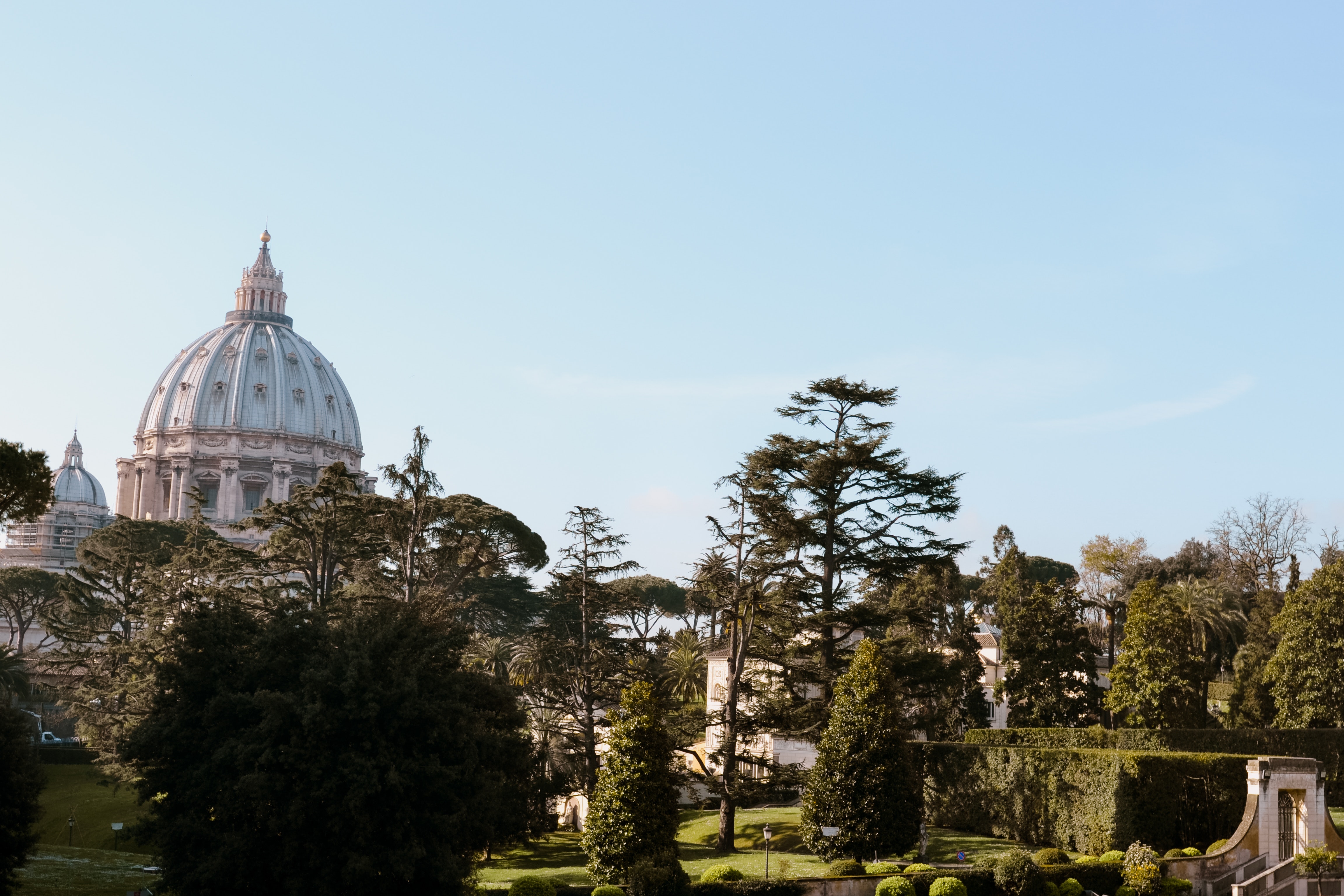 Our next natural retreat can be found within Rome itself in the form of the Gardens of Vatican City. Spanning an impressive 23 hectares, or around half the area of Vatican City, these gardens make for a beautiful and inspiring sight. The gardens (like the Palace of Castel Gandolfo) were opened to the public by Pope Francis, and it is not certain that his successor will keep it as such. Therefore, this may very well be one of your only chances to see these ornately sculpted areas in person.
A ticket is required here, and the gardens only allow access under the supervision of a tour guide. The gardens themselves were created centuries ago, and successive Papal administrations have been developing them for years. Here visitors can marvel at not only the amazing greenery, but also sculptures, fountains, and artificial caves, many of which are dedicated to various Catholic saints. The old medieval Vatican walls are also still standing, so if you're a fan of historic fortifications, this is a location not to be missed.
Tickets can be purchased which includes entry to the Vatican Museum as well as the Sistine Chapel, in addition to the garden tour. Three different styles of botanical architecture can be marveled at here, with an Italian, French, and English style section present, each proudly displaying their own unique implementations of garden design.
Travel Tip: It's best to put aside an entire day for your trip to the Holy See, visiting the Sistine Chapel, various museums, as well as the gardens in a day filled with Vatican wonder. Please remember to be respectful as these are privately owned lands not under Italian jurisdiction.

⭐⭐⭐⭐⭐ See Rome's incredible ancient history through our highly rated Rome private tours.
Villa Borghese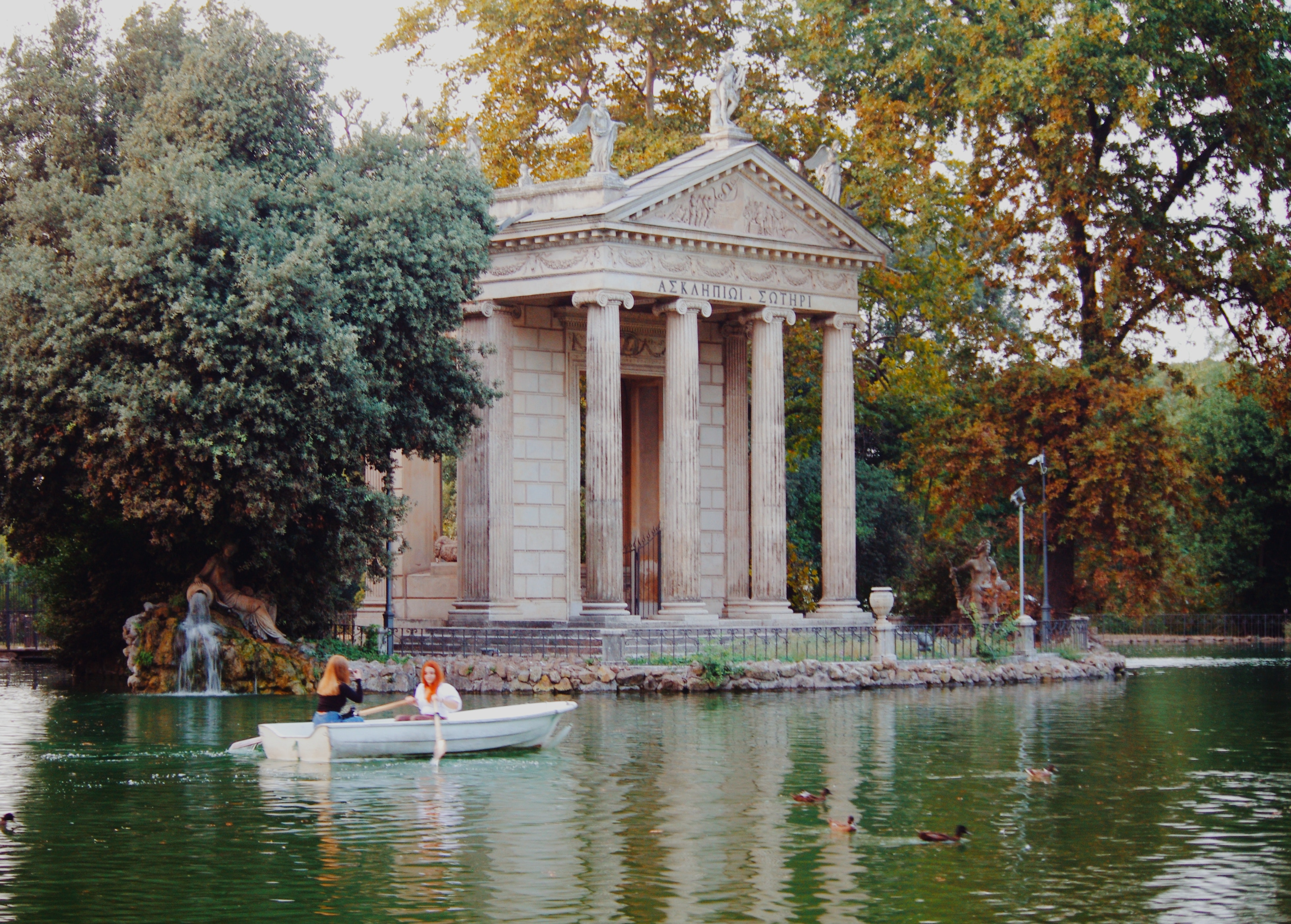 For our final recommendation, let's head to the Villa Borghese, one of the largest public parks in Rome. With 80 hectares of manicured attractions and museums, a day here is bound to leave you spellbound. The history of these gardens stretches back to the mid 1500's, and the area houses several luxurious villas used by Italian nobility in the past.
These landscaped gardens and villas were first developed by Cardinal Scipione Borghese, and later partly designed by famed architect Flaminio Ponzio. Today they can be enjoyed in the same state they were in during their late 18th century renovations.
Art lovers can also find the Galleria Nazionale d'Arte Moderna located within the grounds. Here you can marvel at works of art by Italian masters from the 19th and 20th centuries. The Galleria Borghese is also present here, and features paintings by artistic titans such as Raphael and Titian, as well as iconic sculptures by Bernini. Other points of interest include the Rome Zoo (also in the grounds), the Silvano Toti Globe Theater, and Pincio's Water Clock.
Travel Tip: Entrance to the gardens are free of charge, and they are open from morning to dusk. It might also be a good idea to rent a bicycle to give your feet a break and maximize your enjoyment of these expansive gardens. Contact one of our guides for a guided tour of this iconic park.

⭐⭐⭐⭐⭐ See Rome's incredible ancient history through our highly rated Rome private tours.
Conclusion
Rome and its surroundings contain many beautiful gardens, which might not be 100% natural, but still stand as iconic examples of architecture and gardening expertise. From art museums to beautiful tree-lined promenades, fountains, sculptures, and even medieval fortifications, everyone can find something interesting in Rome's magnificent gardens. You couldn't ask for a better location to enjoy a leisurely day under canopies of green.
Contact one of our professional Rome guides today to set up a customized tour of these wonderful locations.
Image Source: https://www.pexels.com/ & https://commons.wikimedia.org