⭐⭐⭐⭐⭐ See Rome's incredible ancient history through our highly rated Rome private tours.
The Eternal City is mostly known for its history, architecture, and great food - but the city is also home to some excellent and unique shopping locations. It's time to don some comfortable shoes, as most of these locations are best visited on foot - scattered as they are around Rome's many beautiful squares and colorful streets.
This means you don't have to deal with traffic or parking like at modern malls (although these are also present). We'd recommend taking a relaxing stroll throughout the city's old neighborhoods to get your Rome shopping fix though. This can be done all the easier while being accompanied by one of our private tour guides. These local guides can help you find the best stores, and can also aid you with the language barrier and even haggling if needed.
Via Del Corso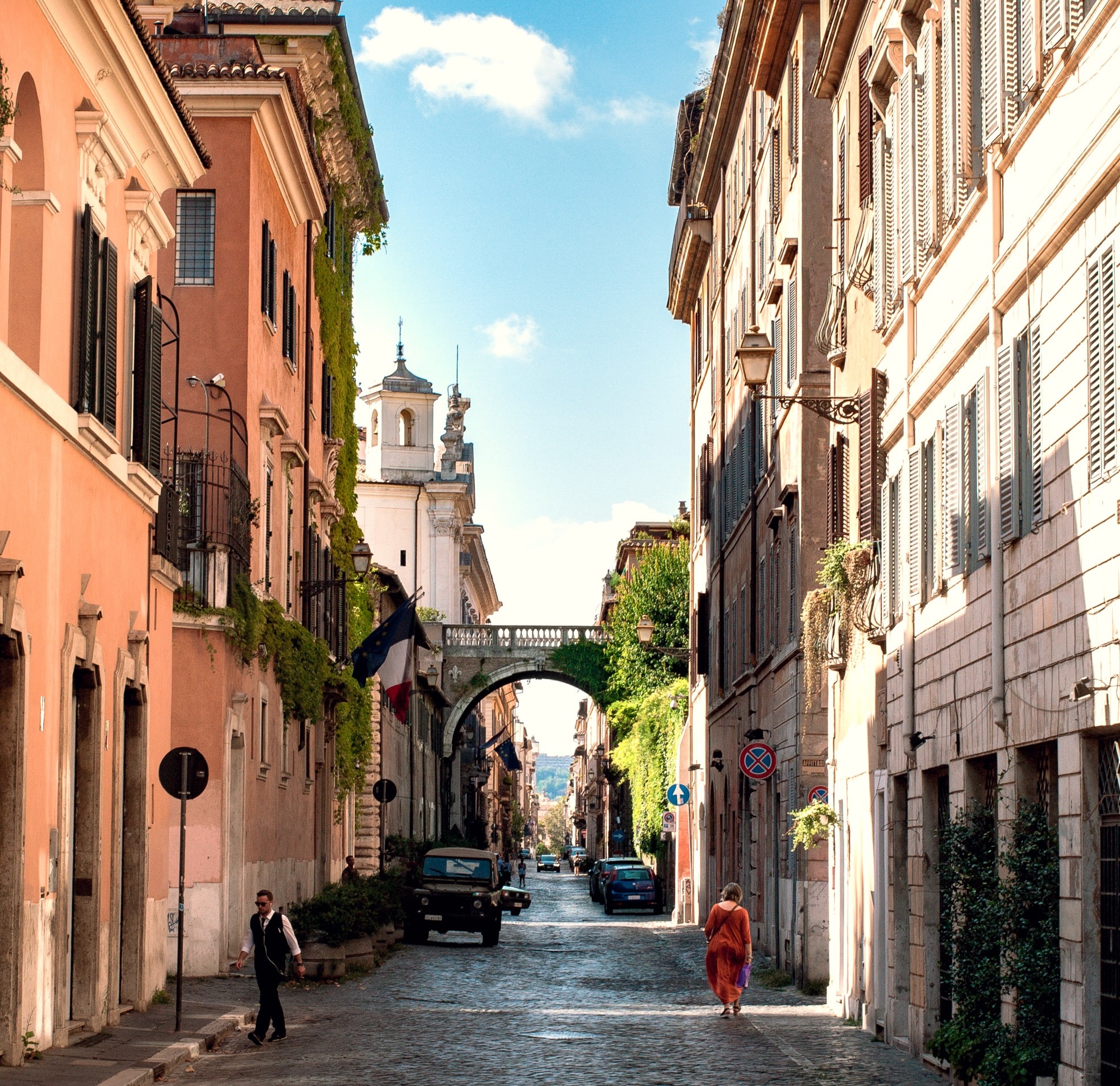 The Via Del Corso is situated close to the ancient heart of Rome. The street stretches for around 1.5 km, and runs straight as an arrow, something that is somewhat unique when compared to the winding alleyways commonly found in cities as old as Rome.
This vibrant street is dotted with a wide assortment of shops, cafes, and restaurants, offering such a variety that a true shopaholic can easily spend an entire day here. If you're on the lookout for luxury brands, you can find fashion giants including Prada and Dolce & Gabbana. The Via Del Corso can serve shoppers of all budgets though, with many mid-range retail brands also in attendance. This includes staples such as Zara, Benetton, and H&M.
Whether you're looking for a new fancy dress or simply some cool t-shirts, this eclectic street offers up anything a fashion connoisseur could dream for. However, it's not only fashion that can be found here, the Via Del Corso is also a great gateway to other popular areas of Rome, including the Piazza del Popolo and Piazza Venezia. From here you can go on to visit some of the ancient landmarks on the Capitoline Hill, or some of the many beautiful Baroque churches that are sprinkled across the city.
Via Dei Condotti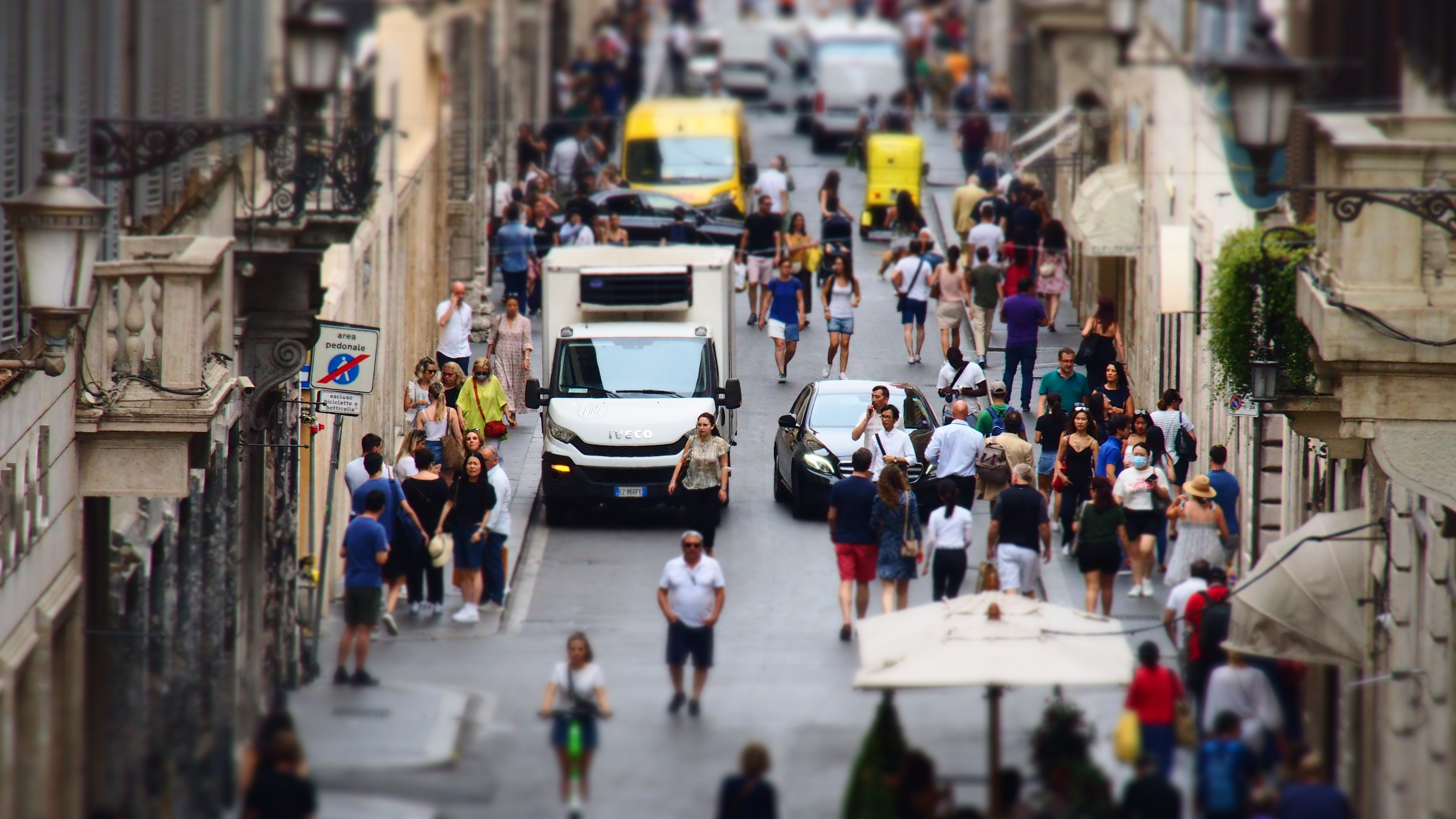 Another great street for retail satisfaction is the Via Dei Condotti, another area where you can find amazing high-end luxury brands including Dior and Gucci (straight from the source). Fans of high quality Italian leather can also find a collection of some of the greatest leatherwork here, including Italian leather bags of various designs.
You can enter this street from the Spanish Steps (Piazza di Spagna), and truly relish in luxurious Italian brands. Are you looking for a new suit or formal dress? Well this is the place to go, you can find signature names such as Armani, Prada, and Hermès here as well. One of the great benefits of buying Italian fashion from Italian stores in the capital of Italy, is that you don't have to worry about fakes or imitations.
The Via Dei Condotti is also a great place for window shopping, and if you aren't necessarily entranced by the multitude of fashion outlets, you can always enjoy the great architecture that dots the street, including many buildings from the 17th and 18th centuries.

⭐⭐⭐⭐⭐ See Rome's incredible ancient history through our highly rated Rome private tours.
The Spanish Steps (Piazza di Spagna)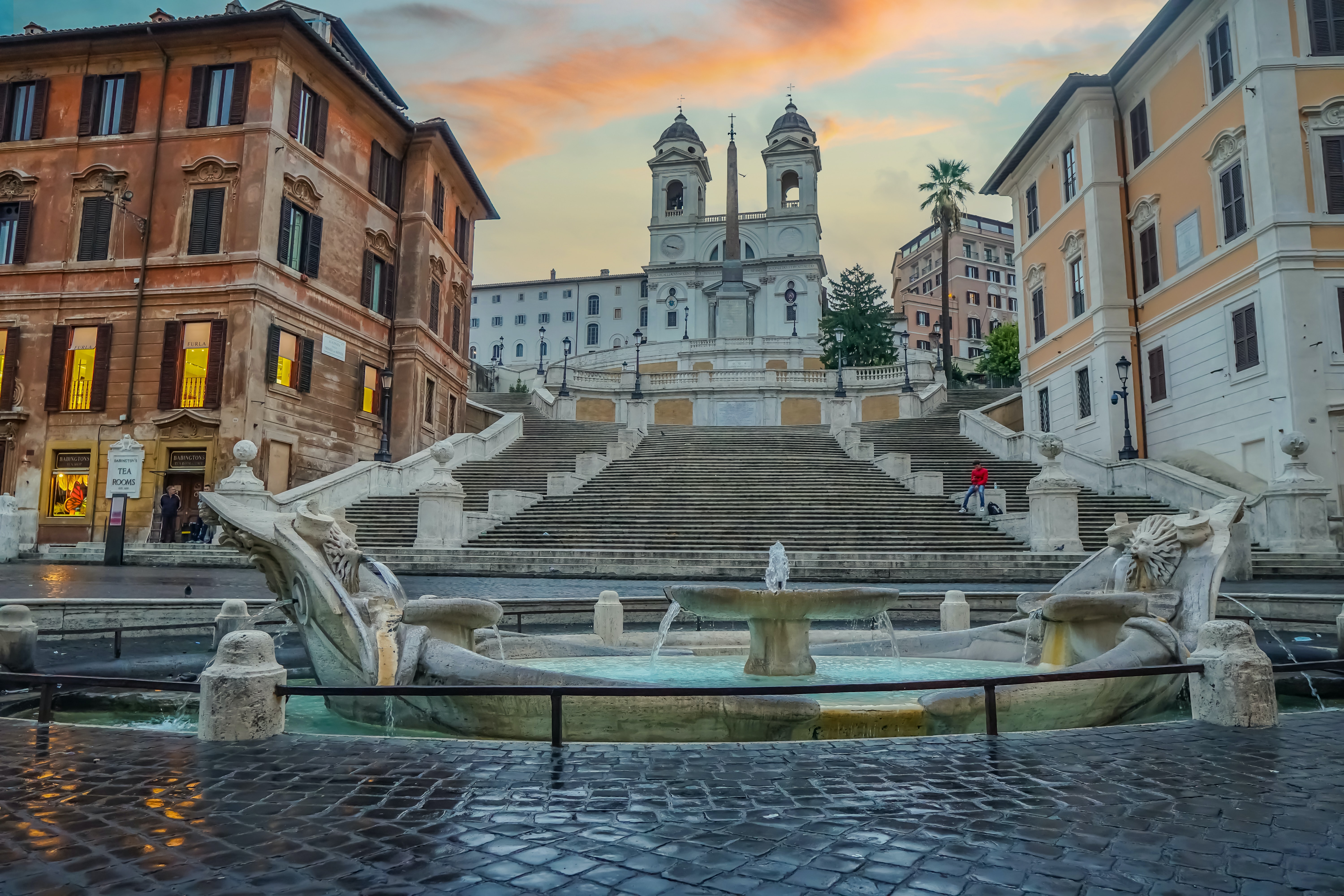 The Spanish Steps is an iconic part of the Eternal City, and should definitely be on your list of places to visit while you're there. Featuring 135 steps, this massive stairway was designed by Francesco de Sanctis and Alessandro Specchi from 1723 to 1725. It's said that the steps were originally built to link the Spanish Embassy to the Trinità dei Monti church (which was under the patronage of Bourbon kings at the time).
Given its historic heritage, the steps have been restored several times over the centuries, with the latest being completed in 2016. The Spanish Steps makes for a great photo opportunity, but please note that this is a historic monument and as such the city authorities ask visitors to observe the necessary decorum. Unnecessary loitering, eating, and sitting down on the steps is not allowed, and may even be met by a fine, so don't say we didn't warn you. You are however allowed to visit and take pictures as long as you mind your manners.
Now, while unquestionably a great historic site to visit, you might be asking yourself how the Spanish Steps are connected to shopping? Well, the Piazza di Spagna at its base serves as a hub for several interconnected streets and plazas that offer up some of Rome's finest retail treats.
This area is known as the "Tridente" or trident due to the three large streets that branch off from it. This includes the Via Borgognona and Via Delle Carrozze, where you can again find several high-class brands present. Those on a budget can definitely enjoy window shopping, but some of these stores are quite luxurious and not necessarily known to your average shopper. They include designer stores such as Bruno Cucinelli, Ermenegildo Zegna, and Emilio Pucci. These are usually reserved for your hardcore fashion lovers, with single pieces of clothing frequently ranging into the thousands of Euros.
If you aren't inclined to spend quite that much, you can also find a range of cafes and bars close to the Spanish Steps. Here you can mingle with locals and enjoy a quiet drink or premium dessert as you imagine how good that particular jacket would have looked on you.
Via Cola di Rienzo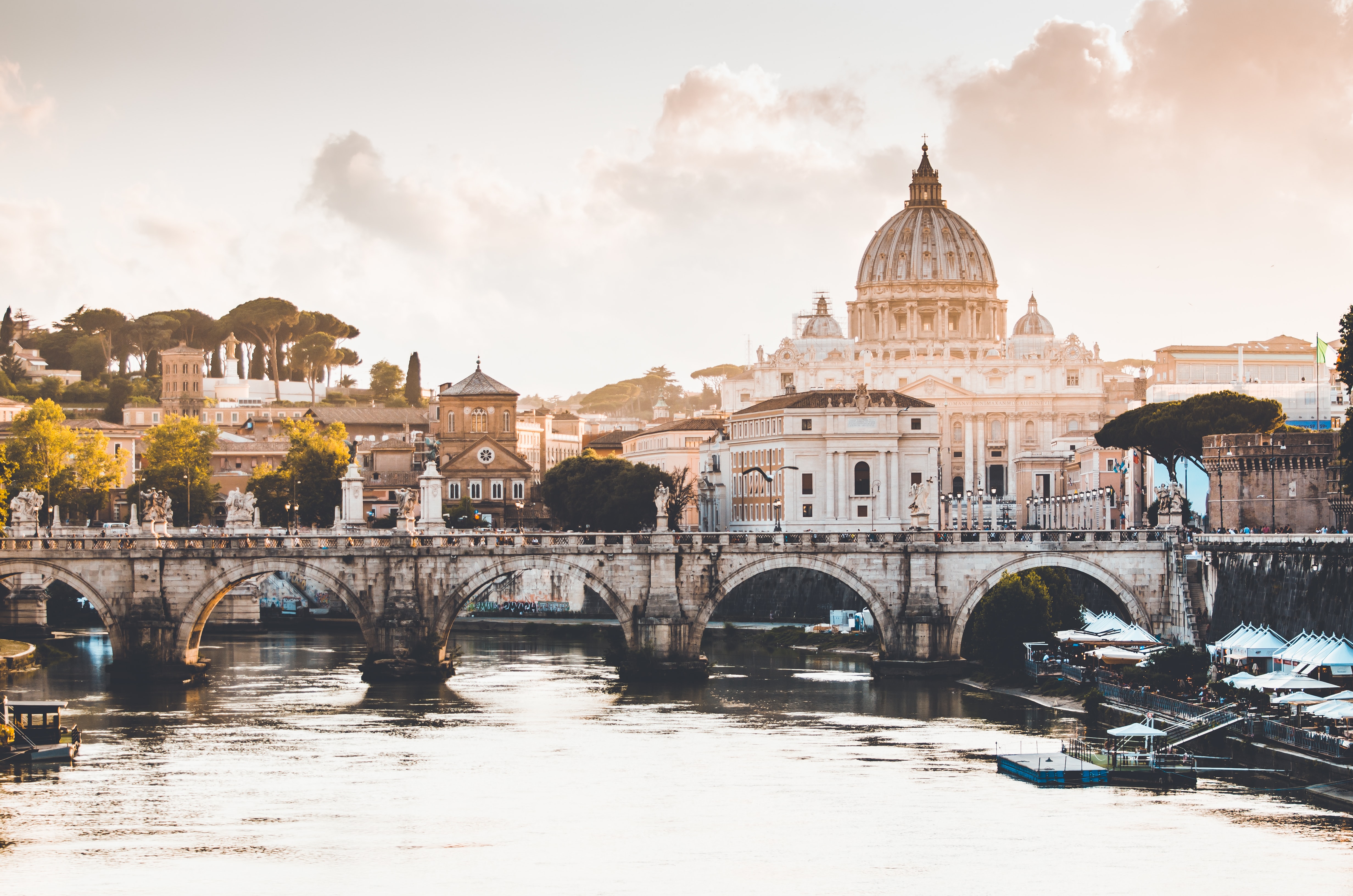 For our final destination, we head next door to the Vatican for a visit to the Via Cola di Rienzo. This street is again filled with many different stores, but this time ones which can fit more normal budgets.
Several international chains can be found here, but our recommendation would be to tag along with a local guide so they can show you some of the less well known boutiques and hole-in-the-wall stores which a casual tourist may miss. You can also find great food here, including the famous Castroni dealing in signature Italian delights. Some of the most exciting stores you can visit here include Liu Jo, a quintessential Italian brand that offers elegant yet practical clothing choices perfect for female professionals intended on making an impression.
For those not wholly interested in fashion, you can also pay a visit to Coin Excelsior, a three storey department store that offers everything from groceries to make-up to amazing artisanal coffee. Here you can also find great shoe stores and a plethora of other accessory vendors. For a final taste of Italian made kit, why not pay a visit to Falconieri? This Italian brand specializes in luxurious cashmere and cotton fabrics, and caters to both men and women.

⭐⭐⭐⭐⭐ See Rome's incredible ancient history through our highly rated Rome private tours.
Conclusion
For the fashion conscious, a visit to Rome makes for an unforgettable shopping experience. Here you can find many of the most famous international brands in their native habitat, as well as many lesser known (but perhaps even more exclusive) brands that only maintain stores in Italy itself.
You can also enjoy great food and wine, and buy original souvenirs that can't be found anywhere else. Connect with one of our Rome guides today so they can help you plan the perfect shopping trip to fit your needs.
Image Source: https://unsplash.com