You've seen the commercials brandishing Barcelona's La Sagrada Familia, praising the artistry and genius of Antoni Gaudí's Casa Milà and Casa Batlló, as well as recommending the many colorful markets lining the streets of the city. But maybe you want something a little different from the norm - like a visit to somewhere off the beaten track, or at least a place where you can experience Catalonian culture with fewer tourists to chance upon. Our local guides have helped us curate this list of the best hidden gems scattered around the city.
From basking on the beaches like a local, to elevating your Gaudí knowledge, Barcelona's best kept secrets allow you to fully immerse yourself in a whole new world. We are confident that by the end of this article, you'll want to explore Barcelona for weeks on end!
A Trip Back to Olden Days at Teatre Grec
The Montjuïc Mountain is in a world of its own. Like many beautiful places, it is often visited by tourists and locals alike, for trekking, for the sights, or for the undisputed beautiful nature. Little known to visitors however, including locals, is the Teatre Grec. As you walk towards the ruins of this rugged amphitheater seemingly untouched by human hands since its inception, a melody of natural sounds will greet you with a smile. The sounds of birds chirping and animals trudging through the mountain echo throughout the amphitheater.
Feel in touch with nature in this charming piece of architecture almost fully surrounded by greenery. If you find yourself here in June, you might want to experience the Grec Festival. Otherwise, Teatre Grec and its surrounding gardens are open to the public year round. For a fruitful promenade in the area, have yourself be ushered by our local guides, professionals who can give you the ins and outs of the landmark and its surroundings.
Monasterio de Pedralbes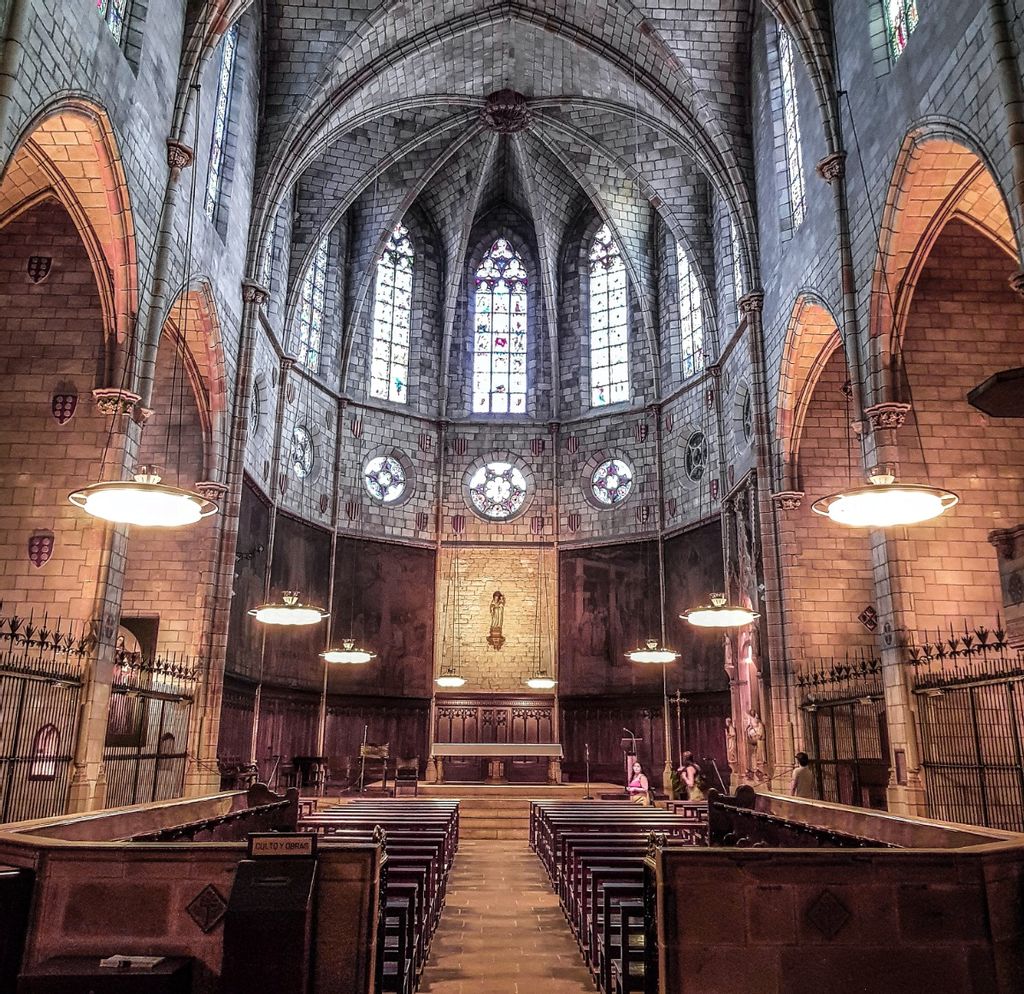 Picture this: you are in the 14th century standing in between a wide garden and a three-story monastery. The 3-tier cloisters may be brazenly beautiful by day, but you can only wonder at how mysterious and scary they would look under the moonlight. The Monastery of Pedralbes sits away from the bustling and busy city center. A prime example of Catalan Gothic architecture, the building was actually created to be used as a home for the Poor Clares, an order of nuns that existed during the reign of Queen Elisenda de Montcada. Today, visitors can wander through the monastery's haunting halls and appreciate the main rooms such as the chapterhouse, the refectory, and the day cells.
Not only is the visit perfect for the budding historian in you, but also for the art connoisseur you may dream to be. The Gothic murals of Ferrer Bassa grace the day cells of the monastery. The tombs of noble families and of Queen Elisenda lie in the very halls of the building. The landmark is impressive in its architecture in addition to its long history of royalty and religion, the ideal place for some serene sights and quiet meditation.
Barcelona's Lowkey Outdoor Cinemas and Bars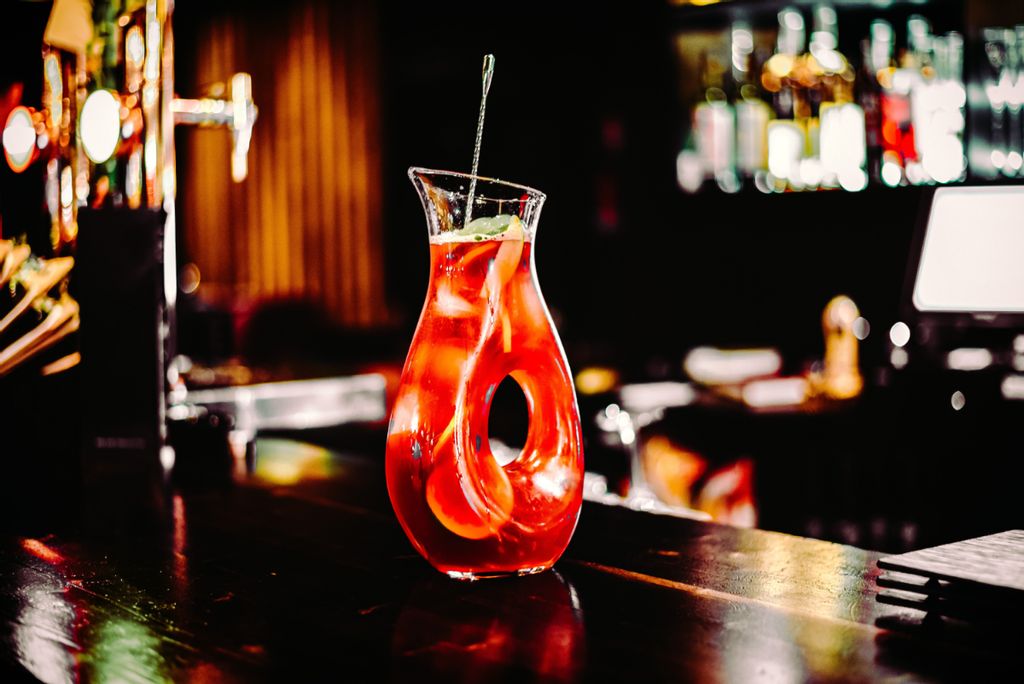 It is only right that the endless blue Mediterranean skies and perfect weather should be enjoyed extensively. It is not enough to simply saunter through La Rambla or spend the day at Park Guell though. Aside from ticking the city's must-see attractions, it is essential to appreciate the wonderful night sky whilst watching short films, animations, and live shows at low profile places like Short Cut Cine Barcelona and Antic Teatre.
Find yourself in this city during the summer and head over to an outdoor rooftop to enjoy a few shots of Jägermeister (the event sponsor) as local and international films play under the moonlight. Short Cut Cine Barcelona may not be open everyday, but their €5 entrance fee is a sure bargain. Although films premiere just once a month, they also hold various underground and indie events around the city. You'll probably be one of the handful of non-locals there. Now that's a true-blue authentic Barcelonian adventure!
For live performances held in the midst of an open-air terrace and shaded by a grand green tree, our guides suggest the Antic Teatre experience. The place is a quirky, quiet bohemian bar showcasing independent local artists and productions. You will find this hidden gem near Palau de la Música Catalana in the Born neighborhood. Equipped with a great laid back ambiance, affordable beer (who can beat €2?), and some amazing acts, Antic Teatre allows us to appreciate just how beautiful the simple things can be.
A Visit to Beachy Badalona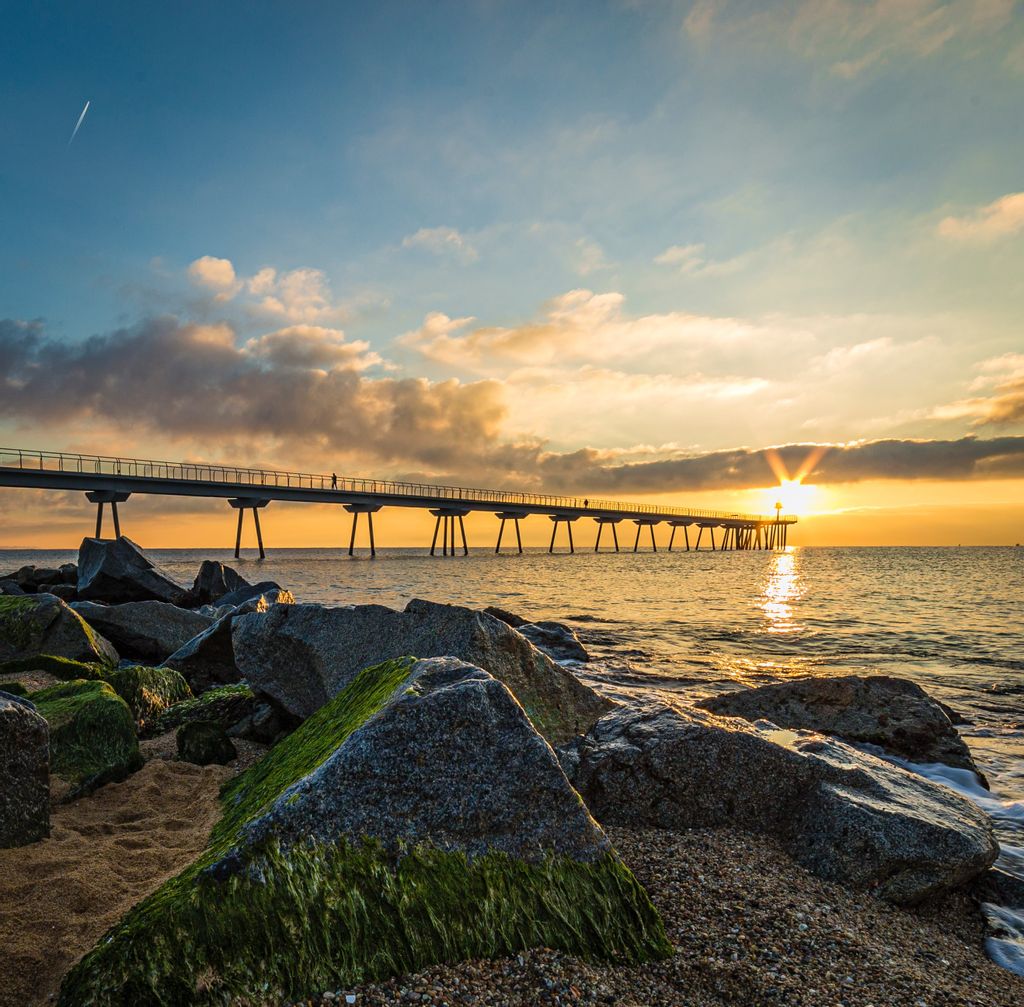 Maybe your night out at Antic Teatre has made you appreciate the relaxed atmosphere uncrowded places have to offer. Then you sure will experience reverse culture shock if you visit one of Barcelona's beautiful but packed beaches the next day. If you want to feel the warm Mediterranean seawater alleviating your sore muscles without trekking past too many other travelers, then a quick respite to the sunny beaches of Badalona will do you some good. Tucked 6.2 miles (10km) away from Barcelona, Badalona, once called Baetulo, possesses three long beaches: Platja del Centre, El Gorg, and En Manresà.
The city of Badalona is not only significant for its beaches, but also for its amazing history going back to Roman times, as well as its spectacular views of the Serra de la Marina range. The area is barely flocked to by tourists, making it an amazing getaway filled with sun, sea, and spellbinding history. The town you see today was actually built around the 10th century Roman settlement. As you walk through the streets, enjoy the coexistence of old Baetulo and modern Badalona - vibrant and lively throughout the seasons. Whether it's boundless beaches or untouched nature you are looking for, Badalona can give you all that you wish for with one simple train ride from Barcelona.
Casa Vicens: The First Gaudí Masterpiece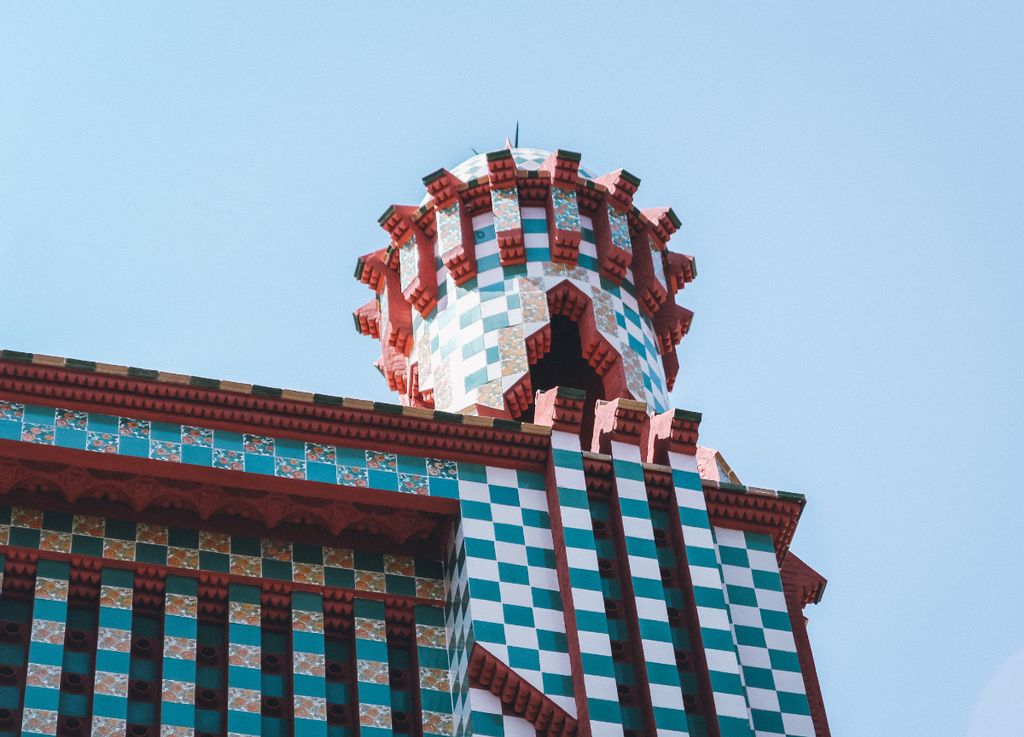 And so we've come full circle, back to the animated city of Barcelona. Before you end your trip, there is indeed one more attraction worth visiting. Casa Vicens may not be as unknown as the other landmarks, but we believe Gaudí's first work straight out of Escola Provincial d'Arquitectura de Barcelona is grossly underappreciated.
Back in the 1870s, Gràcia was but a summer holiday destination where the rich would build their vacation homes to escape the city center. Stockbroker Manuel Vicens i Montaner commissioned Gaudí to design this masterpiece for him and his wife. In true Gaudí fashion, Casa Vicens' structure and style draws inspiration from nature. The building elegantly encapsulates Gaudí's Neo-Mudéjar revival style, with its papier-mâché decorations, pressed tiles, and accessible rooftop. The precision in the details and design of Casa Vicens is truly worth being hailed as a UNESCO World Heritage Site.
As this hidden spot is right in the middle of the city center, some tourists may visit the landmark by chance, resulting in some congestion. If you would like a Gaudí experience or Catalonian getaway fit for royalty, contact GoWithGuide to request for customizable tours unique to you and your whims.
Conclusion
Barcelona is a city you can't help falling in love with. Come for the sights, the sounds, the food, and the shopping, and you will never leave the city disappointed. Learn more of our favorite spots, both hidden and popular, by chatting with our local guides. Our tours through Barcelona will sweep you right off your feet in delight!
Image Source: https://unsplash.com/