⭐⭐⭐⭐⭐ Enjoy Lisbon, the historic capital city of Portugal, through our Lisbon private tours.
Known as the city on eight hills, Lisbon is a bustling mix of modern metropolitan architecture and lush green spaces. Amidst the grand shopping malls, traveling trams, and cobblestone streets, you'll find parks and manicured gardens that invite tranquil meditation. As you explore the ins and outs of the city, Lisbon's green retreats make for the perfect place to take a rest.
In this article, we'll look at three breathtaking pockets of nature spread throughout the heart of Lisbon that speak to the nature lover in all of us. For a unique private tour through the White City, reach out to our experienced Lisbon guides.
The Eduardo VII Park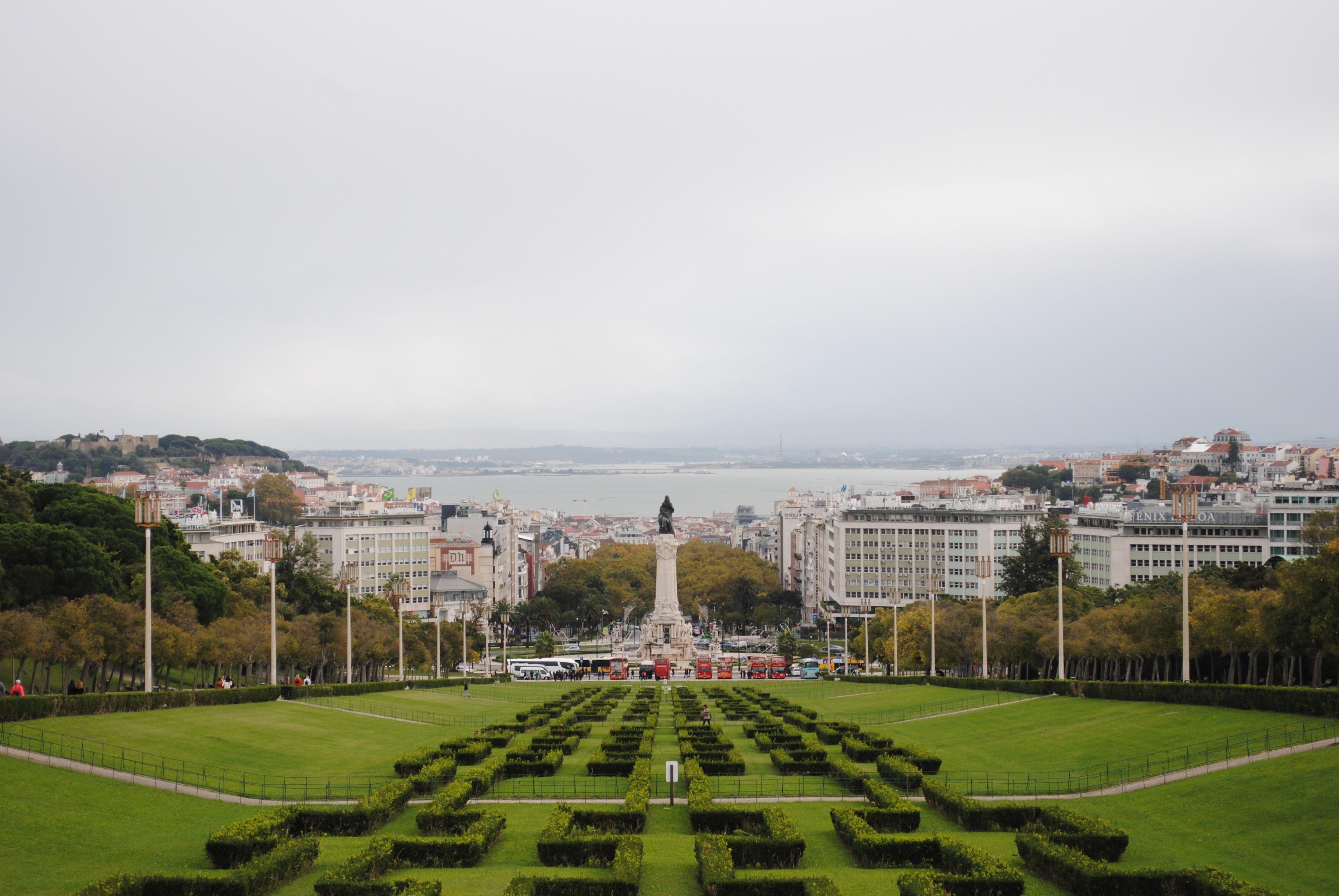 Start your voyage at Eduardo VII Park, the city's massive public garden. Covering 25 hectares, the park is a tribute to King Edward's 1903 visit to Lisbon. The geometric, manicured bushes guide you to a bird's eye view of the city, especially the Praça Marquês do Pombal and the River Tagus. Before King Edward's visit, the area was known as Liberty Park, and it has been a rest stop for Lisboetas for over a century. At the very top is a monument celebrating the 1974 Carnation Revolution of April 25th. This military coup overthrew the authoritarian regime and led to Portugal's eventual transition to democracy. The current design is attributed to Francisco Keil do Amaral, an architect who revamped the park to match his vision of Portuguese modernism.
If you're lucky enough to visit Portugal in June, you'll catch the Lisbon Book Fair, the city's largest celebration of literature. Lasting a week and hosted in the Eduardo VII Park, this fair highlights international and Portuguese literary culture. From limited edition books to charming vintage literature and new finds, it's a bookworm's paradise. Since the event is in Portugal, the books are mostly in Portuguese, but popular editions of well-known books are offered in English.
On the opposite side of the park, you'll find the Carlos Lopez Pavilion, a building highlighting Portugal's world-famous tiling expertise. Originally designed for the 1922 Rio De Janeiro Expo in Brazil, it grew in national importance after its name was changed to celebrate Portuguese marathon runner Carlos Lopes, who won Portugal's first gold in the 1984 Olympics. The ornate and elaborate exterior compliments the bright pops of greenery, and once inside, you're treated to a venue fit for a host of athletic, artistic, cultural, and political gatherings.
Estufa Fria Botanical Gardens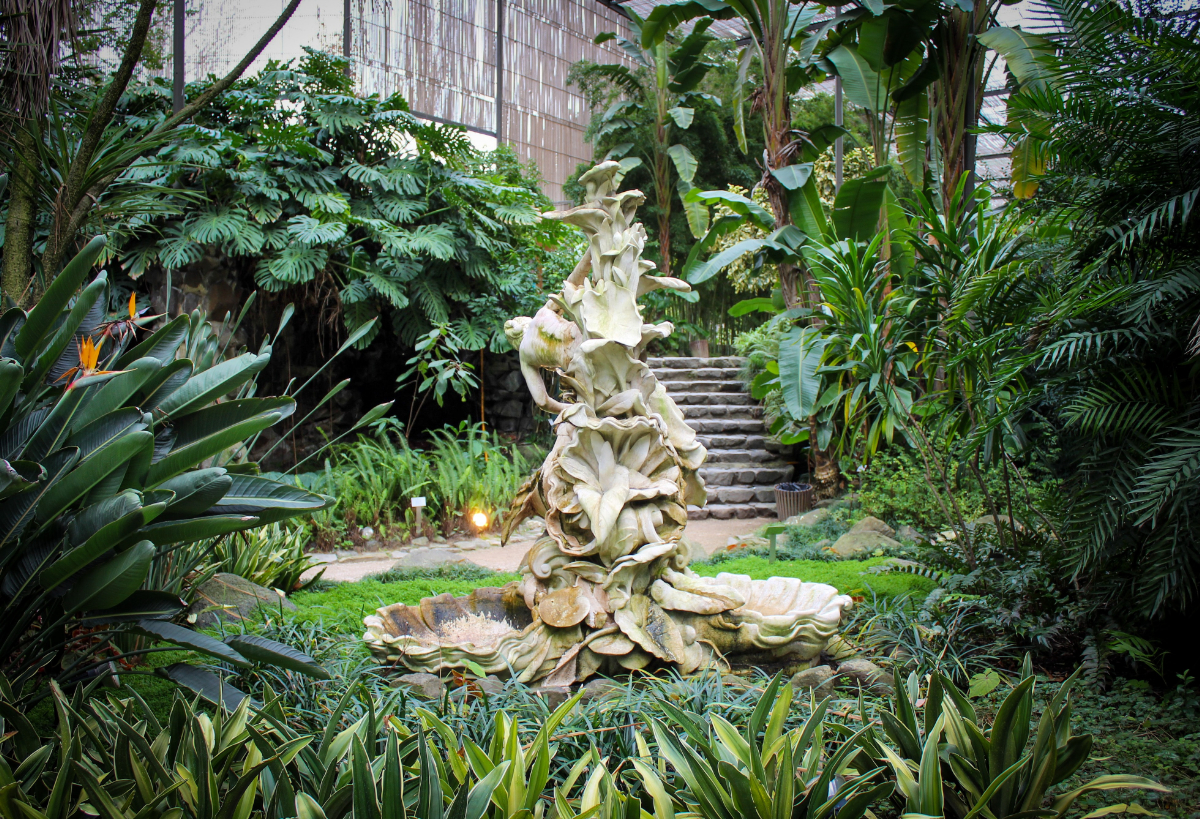 Deeper within the Eduardo VII park along the north side lies this enchanting garden within a garden. What once was a 19th century quarry has been transformed into an exotic botanical collection of flora and fauna that transports you to another world. Not only can you enjoy Portuguese statues, but you get three gardens under a 1.5 hectare greenhouse. Stunning sculptors like Domingos de Castro Gentil Soares Branco, Leopoldo de Almeida, and Pedro Anjos Teixeira have their works displayed throughout the gardens. Designed by Raul Carapinha and opened in 1933, the Estufa Fria has evolved into a national symbol of environmental awareness and diversity. The following gardens were opened in 1975 with plants from equatorial regions like Indonesia, Malaysia, Guatemala, and Madagascar.

⭐⭐⭐⭐⭐ Enjoy Lisbon, the historic capital city of Portugal, through our Lisbon private tours.
The Estufa Fria, also known as the Cold Greenhouse, is the largest of the three, at 8,100 square meters. Its name comes from the innovative heating and cooling method that uses wooden slats instead of mechanical heating to maintain plant temperature. Inside are some of the world's most notable azalea and camellia flowers. You'll also find green life from Australia, Brazil, Korea, Mexico, and Peru. The Estufa Quente or Hot Greenhouse is smaller, at 3,000 square meters, and is home to the coffee flower, including Coffea arabica, which is found in East Africa, as well as the Mangifera plant, also known as the cashew plant. Lastly, the Estufa Doce, the Sweet Greenhouse, has mostly succulents such as cacti and aloe.
Thanks to its waterfalls, thriving plant species, and man-made lake, Estufa Fria has the unique distinction of being a live museum. Several insects, birds, and fish call this place home, so our guides will keep you informed and mindful as you interact with the varied wildlife. During the summer, the greenhouse is open from 10 am to 7 pm, and from 9 am to 5 pm during the winter. On public holidays and Sundays, you can tour the area for free.
The Jardim Da Estrela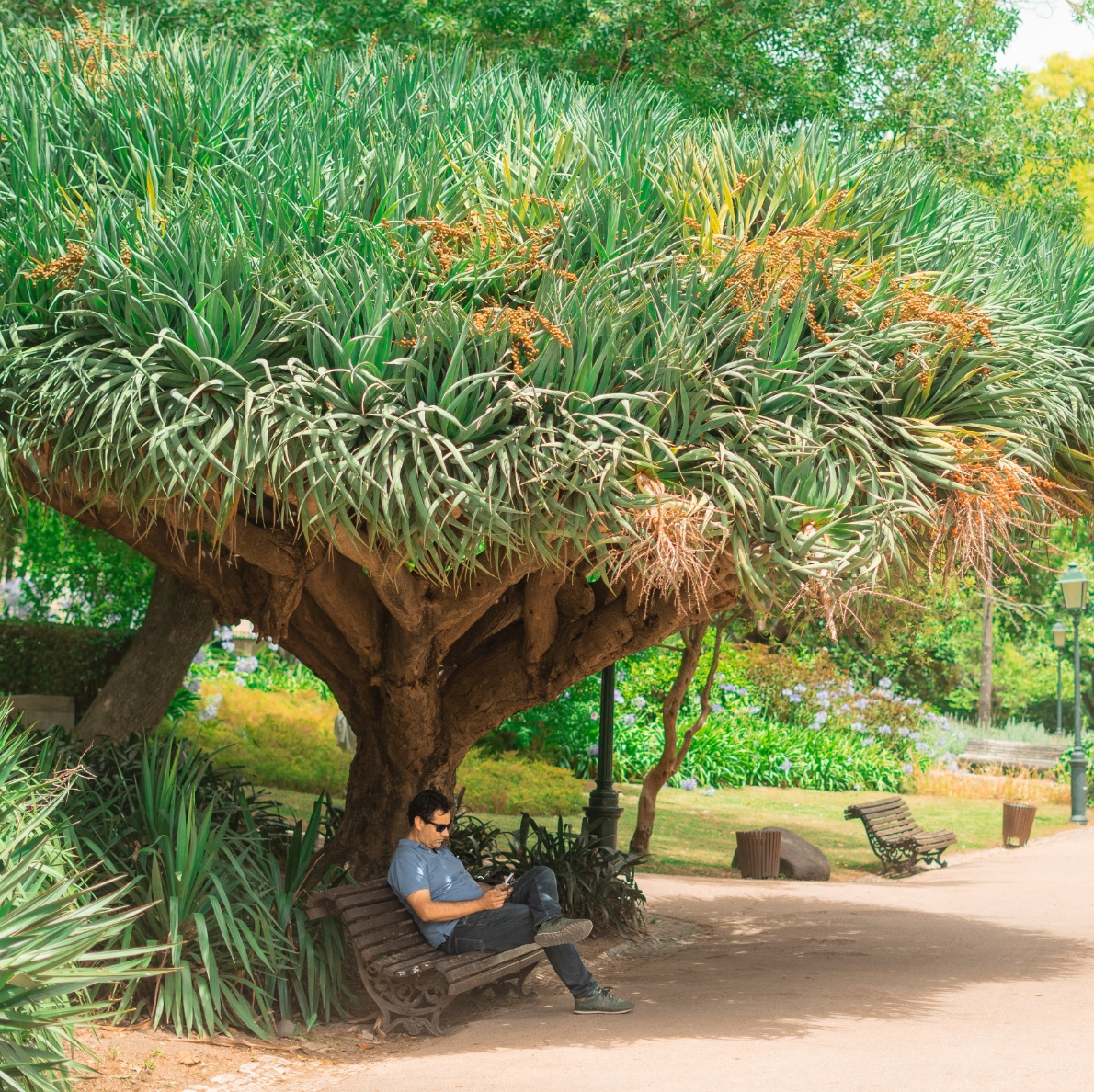 Cap off your urban exploration with a stroll through the Jardim Da Estrela, also known as the Star Garden. Opposite the statuesque Basilica Da Estrela lies this lush, refreshing park known as a sanctuary for Lisbon's residents ever since construction began in 1842. Modeled after a classic romantic English garden, there's much to enjoy. At the garden's center is a beautifully crafted wrought-iron gazebo where bands play live music, filling the park with summer sounds. Constructed in 1884, the bandstand's original location was the Passeio Público where it stayed until 1936 when it was transported to the park.
Throughout its 4.6 hectares, you'll find a serene lake filled with carp, wading ducks, and several rest spots. Along the pond, vibrant flower beds blossom, and nearby is a quaint cafe serving food and drinks for those that need refreshments. Thanks to the manicured lawns and outdoor seating, it's the perfect place for a weekend picnic, date, or family gathering. The park benches are strategically placed across the grounds, most often underneath billowing Jacaranda, Araucaria, and Dragon trees for maximum relaxation.
Be sure to look out for a charmingly small green kiosk. This "Biblioteca Jardim" is a locally beloved cozy spot with a unique book selection worth checking out. For art lovers, the park hosts a design and art exhibit on the first weekend of every month. Enthusiasts can buy creations from a wide selection of Portuguese artists showcasing their crafts. Even if you don't have plans to do anything, Jardim Da Estrela is the perfect "people watching" spot for anyone who wants to pass some time. The park is open every day from 7 am to midnight, but most traffic occurs on the weekend when Lisbon's locals come with family and friends to enjoy their time off.

⭐⭐⭐⭐⭐ Enjoy Lisbon, the historic capital city of Portugal, through our Lisbon private tours.
Conclusion
Taking in Lisbon's greenery is the best way to rediscover the hidden charm of this city. Are you interested in seeing more of Lisbon? Book your outdoor adventure, get in touch with our skilled guides, and plan a private customizable tour.
Image Source: https://unsplash.com