⭐⭐⭐⭐⭐ Enjoy Lisbon, the historic capital city of Portugal, through our Lisbon private tours.
While it's known for fabulous views, historic sites, and vibrant cuisine, Lisbon offers so much more than meets the eye. Of course, you've probably heard of famous tourist sites such as the Belem Tower, Jeronimos Monastery, and the Oceanarium. So if you're looking for a road less traveled, you've come to the right place.
This article will reveal some of our favorite hidden gems sprinkled across the city. Don't want to miss out on Lisbon's little-known treasures? Getting a private tour from our experienced local guides is the best way to explore the White City's ins and outs.
Bairro Alto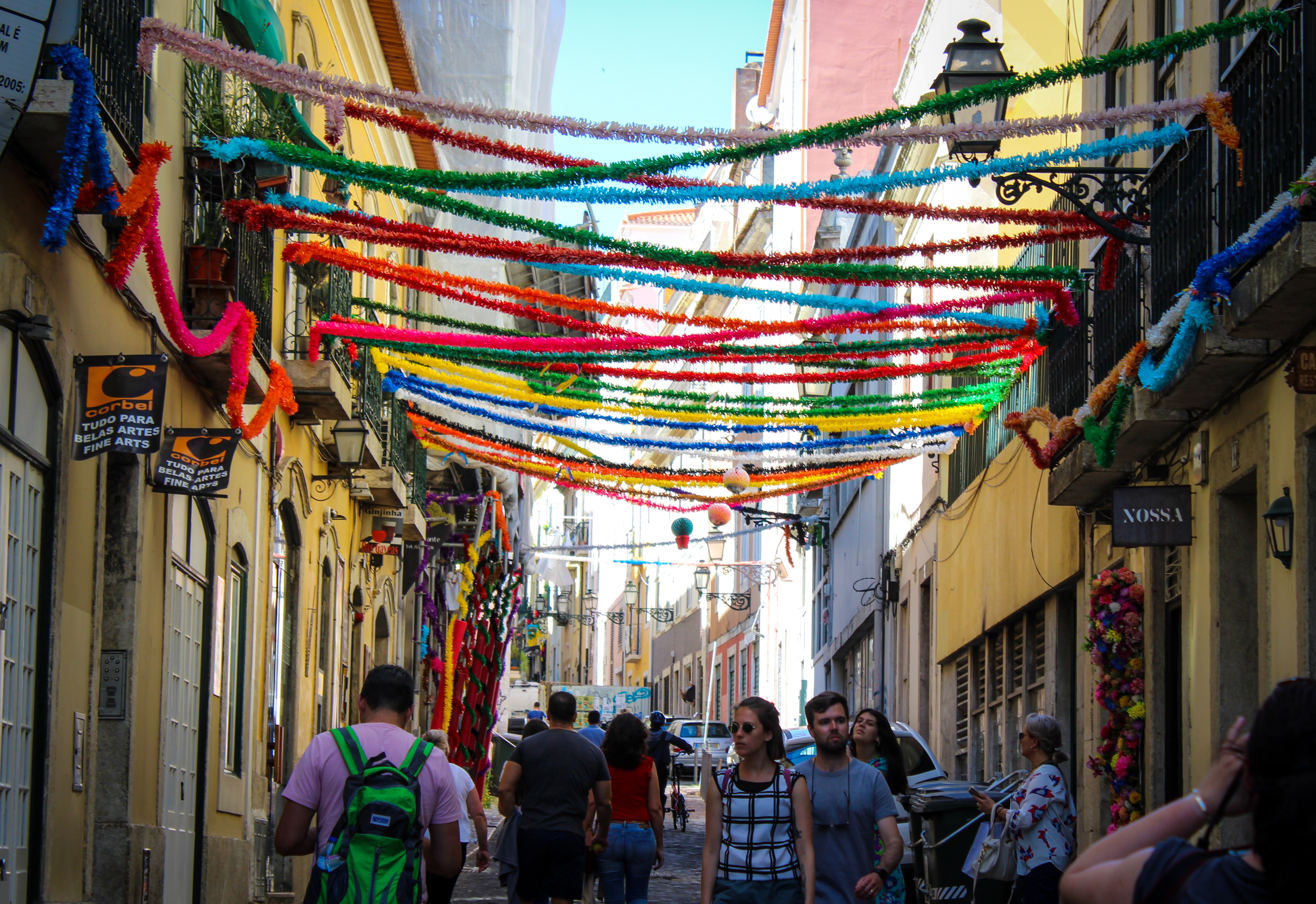 Kicking off this list is Bairro Alto, a central district known for its constant transformations, trends, and underground flair. Walking along the streets at any time of day means discovering Lisboa's alternative art, history, and food culture. As you walk up and down the steep streets, you'll first notice the funny-shaped funiculars traveling along the tram lines. These slanted cable cars were built in 1885 to navigate the roads, and lucky for us, some are still in operation, so hop on one when you're in the area.
While here, not only can you absorb art, but you can create it. The Retrosaria Rosa Pomar is a cozy wool shop celebrating Lisbon's traditional crafts culture with monthly embroidery, knitting, and weaving classes. If you really want to live as a Bairro Alto local, ask our guides about hotel options within the district, as there are many quaint and quirky rentals and boutique hotels that put you close to the city's legendary nightlife.
If you're feeling hungry after your tour across the tangled Bairro Alto, head to Casa de India and enjoy great Portuguese food. Looking for international cuisine? Head to Tantura and delight in the best Middle Eastern food in the quarter. Finally, hop over to Grill De Korea for a K-Style barbecue feast for a Korean food fix. Bairro Alto can be pretty intimidating for newcomers and well-versed travelers, so we suggest teaming up with a GoWithGuide expert to take on the meandering streets.
The Fronteira Palace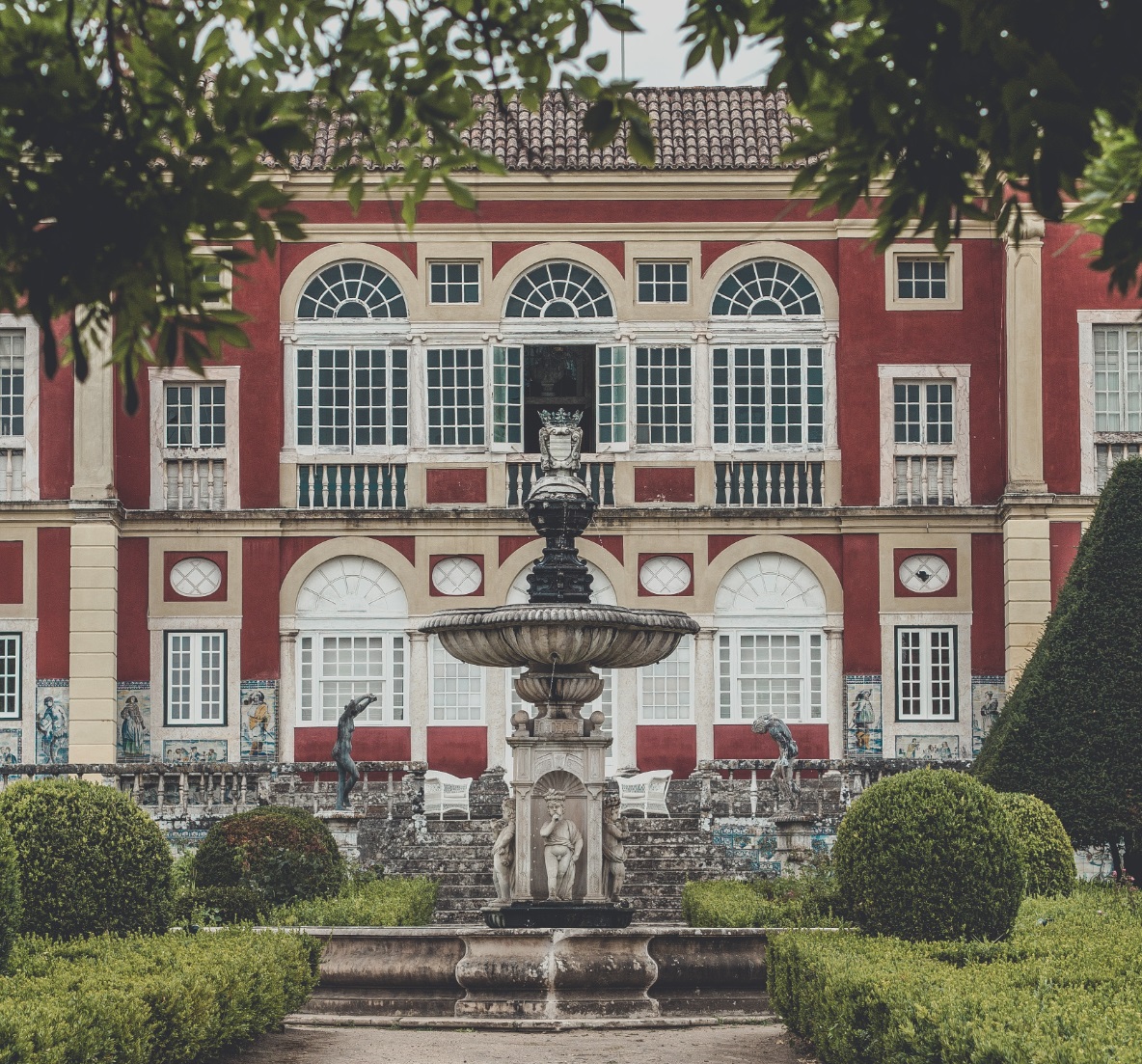 Lisbon has no shortage of castles, monasteries, and political buildings, but this hidden palace is just as charming. A monument to 17th century architecture, the Fronteira Palace is one of the last remaining estates still occupied by the bloodline of the original noblemen. Ordered by Dom João de Mascarenhas in 1670 as an alternate residence and hunting hall for the prestigious Mascarenhas family, it was ravaged by the 1755 earthquake. As a result, it underwent a series of renovations to restore the form we see today.
The grounds hold Portugal's most extensive collection of azulejos or Portuguese tiles in the chapel, hallways, library, and rooms. Some tiles highlight the intricate craftsmanship of their makers. In contrast, others tell stories, such as the tile display chronicling the Portuguese Restoration War. Outside, a beautifully manicured garden exists, filled with structured bushes, green lawns, iconic blue tile art, and romantic fountains. Amongst the sculptures are a chronology of Portuguese Kings up to the 1800s and feminine tributes to the seven liberal arts.
Since it's an active residence, the palace's interior tours are limited to the morning, so be sure to book a slot with your guide that allows you to fully explore the interior and exterior.

⭐⭐⭐⭐⭐ Enjoy Lisbon, the historic capital city of Portugal, through our Lisbon private tours.
The LX Factory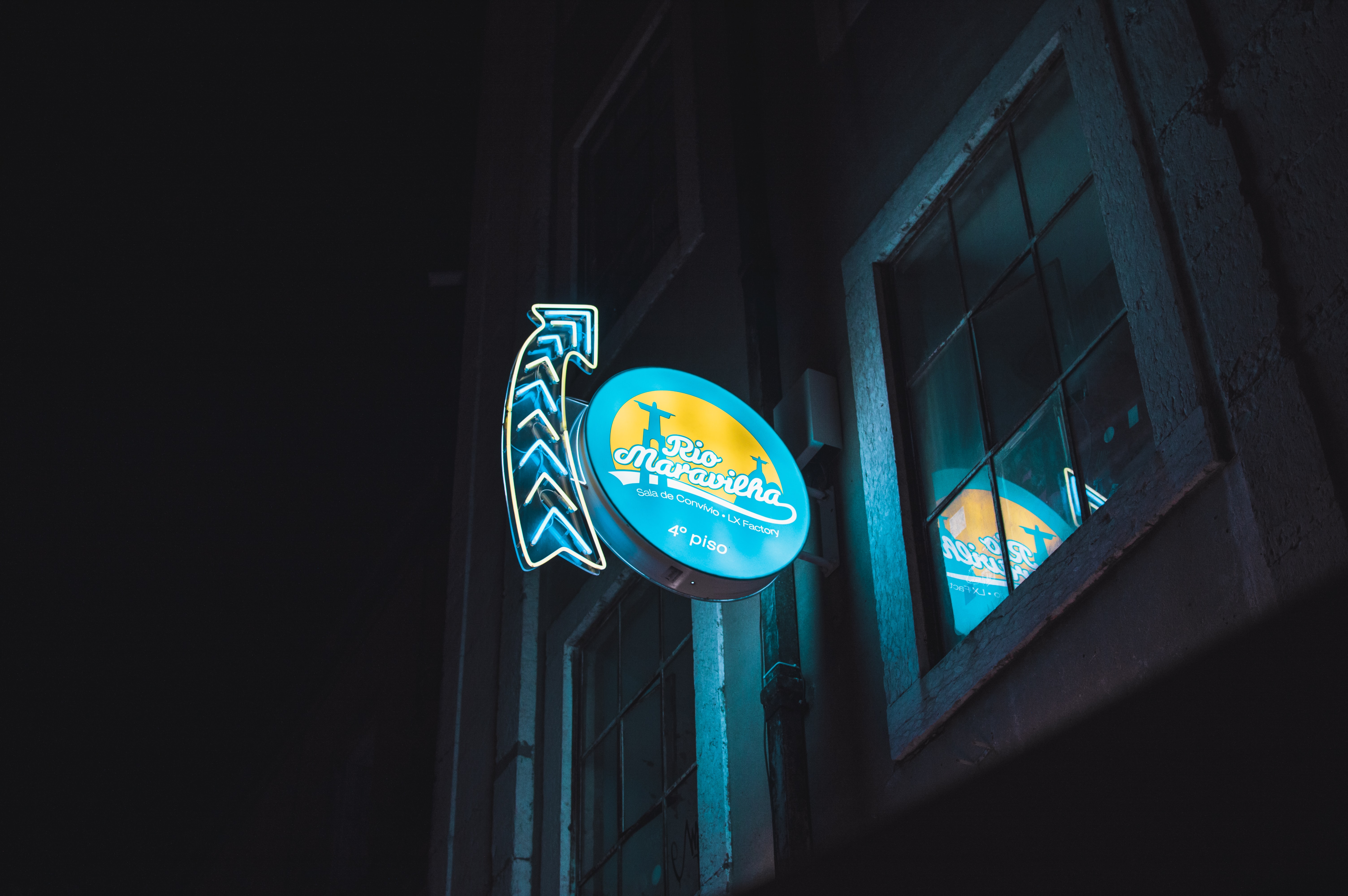 Ready to get into Lisbon's alternative scene? Look underneath the Ponte De 25 Abril Bridge, and you'll find the LX Factory. It started as Lisbon's manufacturing hub, producing textiles and wiring since its opening in 1846. Today, the LX factory is urban regeneration at its finest. Remodeled to fit the city's growing cultural melting pot, the abandoned warehouses now host brilliantly designed bars, bookstores, restaurants, and galleries.
From the moment you enter the Factory, you're met with breathtaking street art along the walls, halls, and roofs of many LX structures. Be sure to stop by famous muralist Jacqueline de Montaigne's distinctive works. Jacqueline's art is both striking and comforting, and ranges from subjects such as her love of birds, to celebrating provocative characters like David Bowie.
Enjoy good music and great burgers at Micro Burgers and Music, or indulge at Matcha Mama, an Asian blend restaurant with a dash of South American flavor. With over 50 shops, coffee spots, bars, and restaurants to explore, you'll need a full day to take it all in.
For those looking to stay a little longer, check out the LX Hostel. The cubicle rooms are the perfect blend of privacy and community living.
Mercado de Campo de Ourique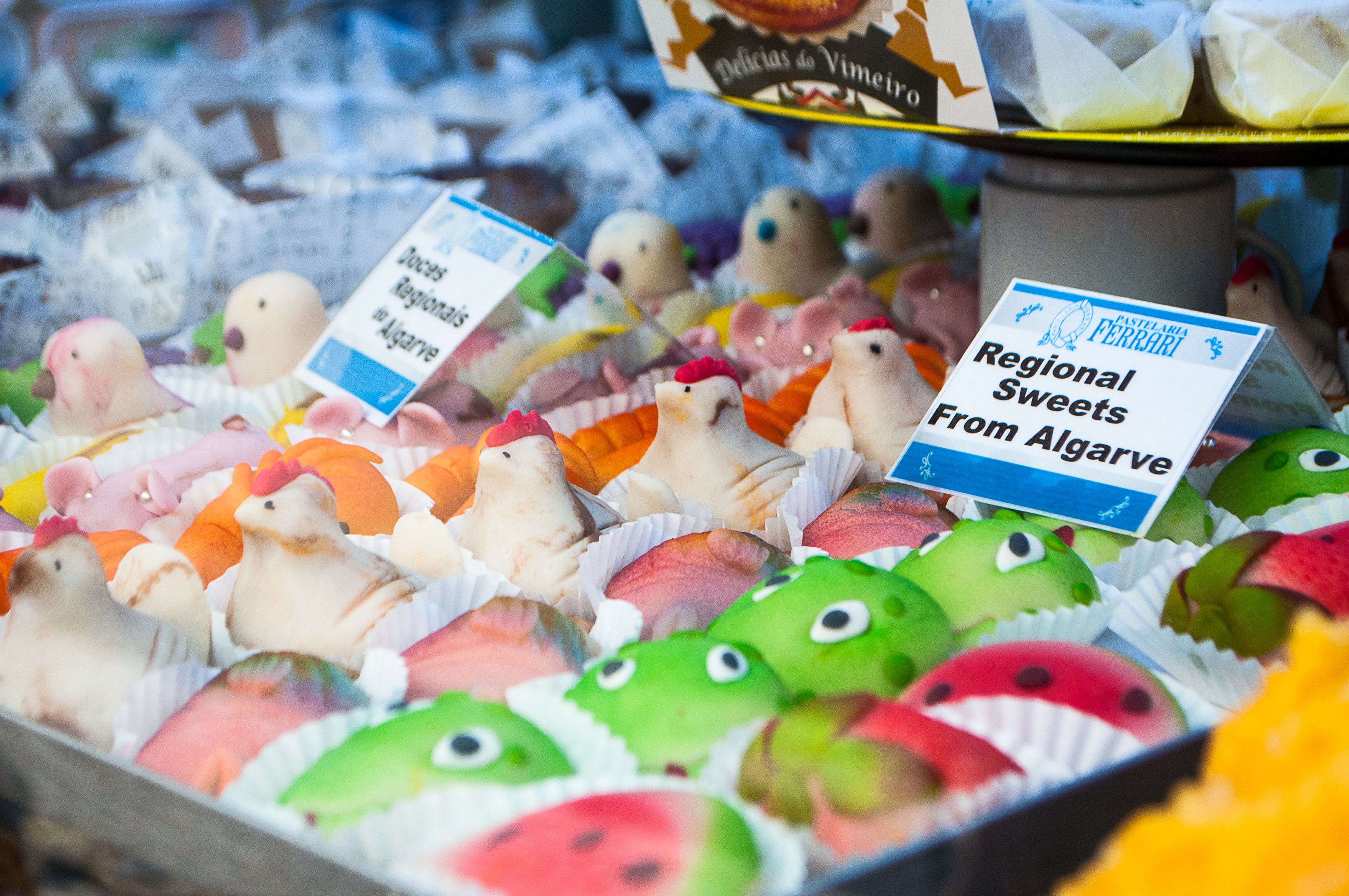 Everybody talks about Timeout as Lisbon's premiere food hub. Still, the Campo de Ourique is an old-school market that has been a local staple since 1934. Smaller than the popular Mercado da Ribeira, the Ourique has an understated charm thanks to the original architecture and modern renovations. This is the place to start if you're looking for fresh produce and Portugal's signature seafood, with high-quality meat, fish, and fruit filling the halls.
The food hall was constructed in 2013 to accommodate growing stalls featuring local and international cuisine. It's a place where you can get Spanish and Portuguese food as well as fresh Japanese sashimi. The booths also feature a growing gastronomy culture that pushes the boundaries of Portuguese food. To enhance your food journey, sample one of the many port wine options, some of which you should take home for yourself.
The market is open seven days a week from 10 am to 11 pm. Still, it truly comes alive during the weekend as Portuguese families spend their days sampling local delicacies.
Calouste Gulbenkian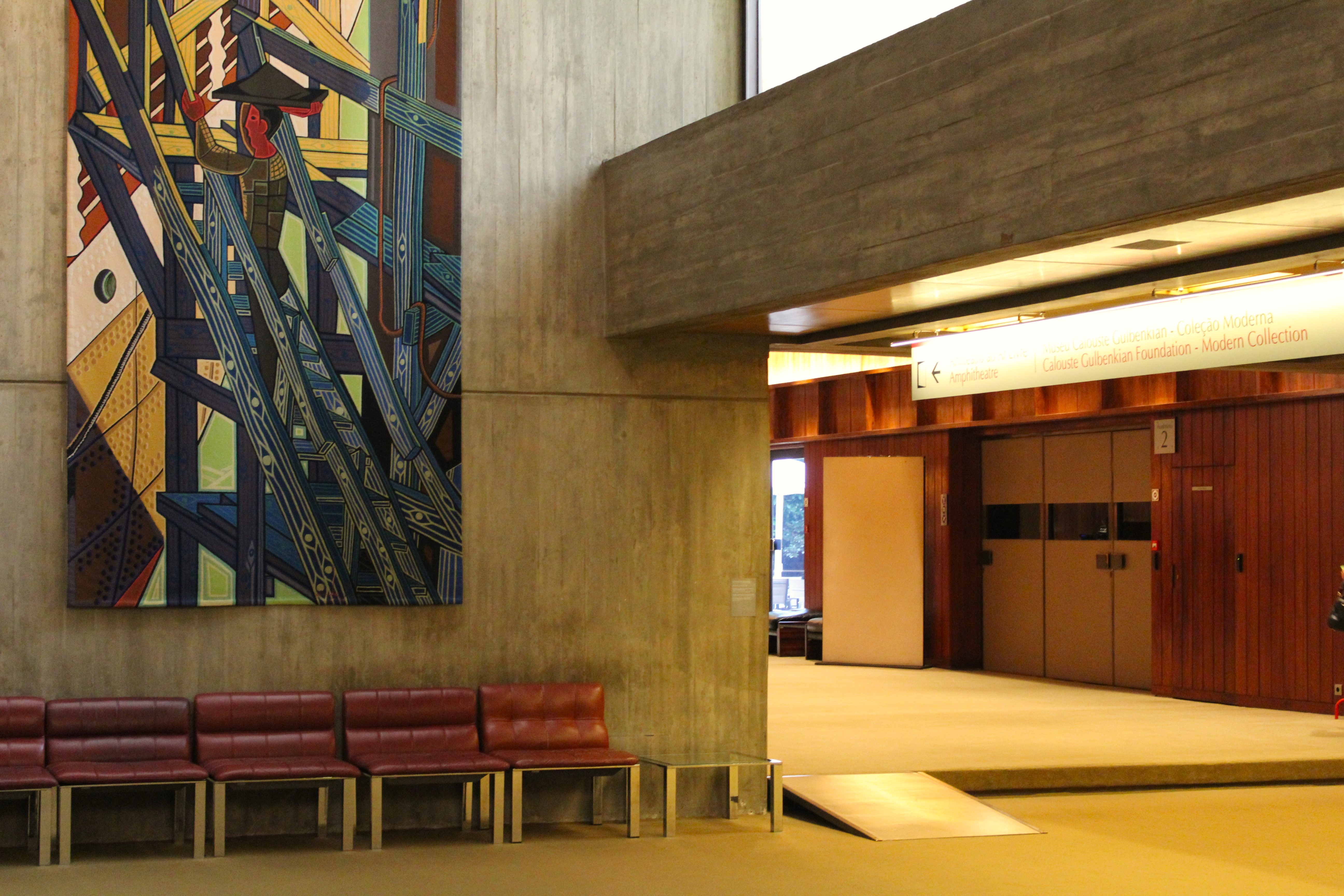 As one of Europe's oldest cities, Lisbon is full of museums detailing the inspiring, shocking, and sometimes haunting chronicles of the nation's early days. For a different interpretation of Portuguese history, head to the Calouste Gulbenkian Museum, where you'll encounter one of the city's most significant private art collections. Designed by a dream team of architects, namely Ruy Jervis Athouguia, Pedro Cid, and Alberto Pessoa, The Gulbenkian Museum houses over 6,000 pieces owned by British-Armenian businessman and oil tycoon Calouste Sarkis Gulbenkian.
To create this magnificent piece of Portuguese architecture, a contest was held from 1959 to 1960. The goal was to create a structure large enough to hold the extensive collection and celebrate Gulbenkian's passion for art preservation and simplicity. The result was a structure full of clean lines, sufficient outdoor greenery, open auditoriums, and an extensive library. The mix of granite and cement brings the design into the modern age. Inside, everything from Egyptian artifacts to Islamic Oriental art documents 5,000 years of global history. It's truly something you need to see to believe.

⭐⭐⭐⭐⭐ Enjoy Lisbon, the historic capital city of Portugal, through our Lisbon private tours.
Conclusion
These five locations are just the beginning of Lisbon's unique underground areas. With so much to offer, there's no reason why you can't get the best of both worlds. GoWithGuide takes you beyond the mainstream locations with a customizable tour curated by our knowledgeable guides, so get in touch and let's get going!
Image Source: https://unsplash.com