Welcome to Alfama, the district of Lisbon where time stands still. Filled with old-world treasures, 15th-century parlors, graffiti-decorated housing, and winding, narrow walkways. The blend of traditional Portuguese music, medieval architecture, and modern cuisine creates a playfulness worth highlighting.
For an unforgettable adventure through the enchanting Alfama district, get in touch with our experienced local guides and organise a personalised private tour. Now let's take a closer look at the spirit of Alfama.
History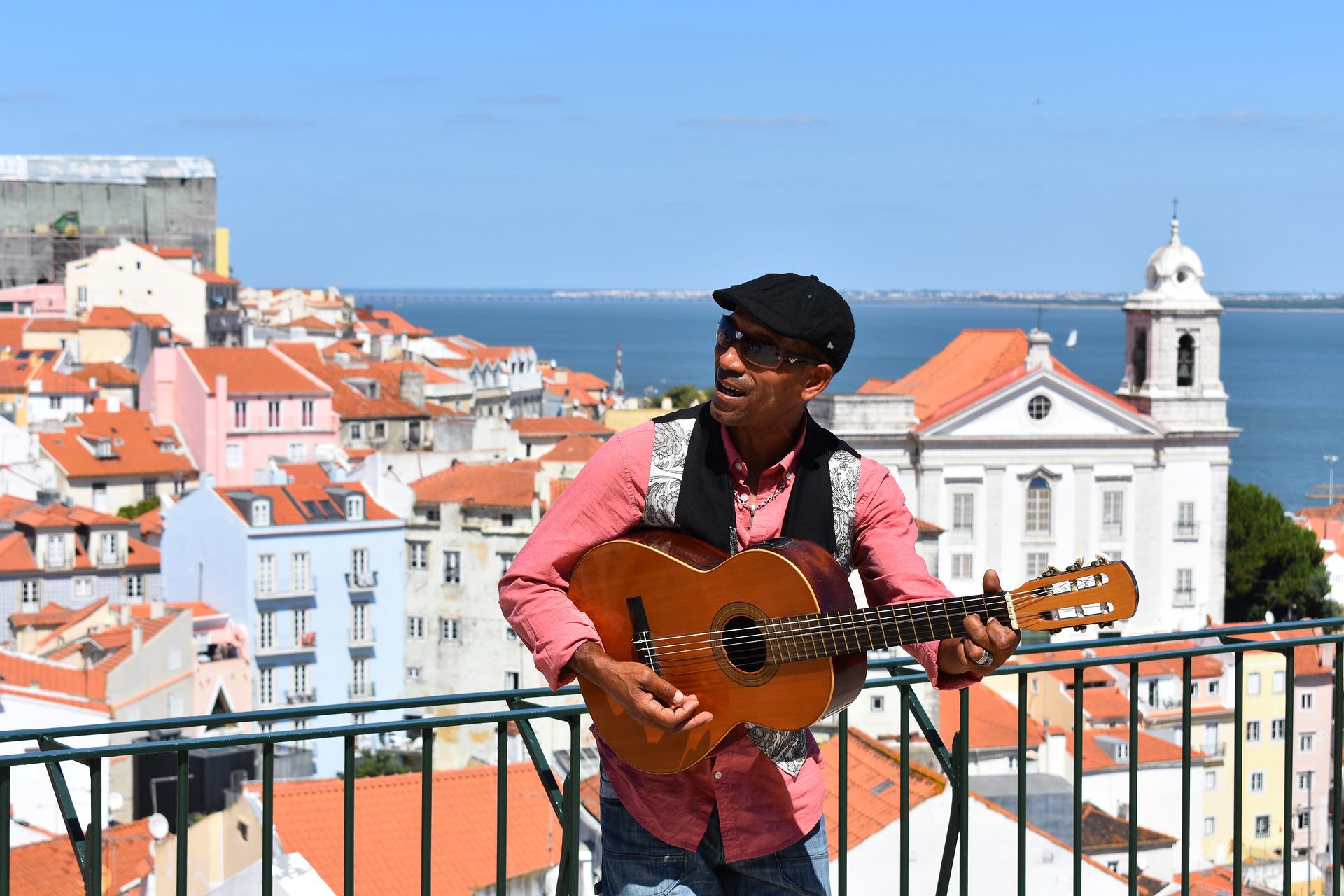 Alfama is a small district situated between the enormous Tagus river and the Sao Jorge Castle. Named by the Moors, Alfama means "fountains" or "baths". A crowning monument of Moorish rule, the Castelo de São Jorge was built as a fortifying structure that doubled as a residence during Arab rule. The same castle would serve as an entertainment hub for Portuguese royalty during the Age of Discovery.
The Moorish leaders used Alfama as a central ruling point from the 8th to the 12th century. Their reign ended when Portuguese King Afonso Henriques reconquered the city during the Reconquista with the aid of soldiers on their way to take part in the Second Crusade. The legacy of that victory was recorded in a collection of parishes including the Santa Maria Maior de Lisboa, the city's oldest cathedral. The cathedral was built in 1147 and drew worshippers who set up homes, schools, and workplaces.
The whitewashed buildings serve as a reminder of Alfama's roots as a home of the wealthy, most of whom moved away after the Moors were driven out. The steep inclines of the district then became a home to the poorer citizens of Lisbon, including dockworkers and fishermen. Due to the economic fluctuations and evolution of the district, it is said that the now popular genre of Fado music was born here. The town is also known for its cluster of parishes that attract worshippers during Easter. Thanks to its strong bedrock, Alfama survived the devastating earthquake of 1755 with minimal damage, the only district to do so.
As you walk the streets today, you'll be met with vibrant residents speaking to one another from balconies lined with hanging clothes. The atmosphere is warm, inviting, and intimate. Generations of Portuguese families have lived here, often passing their homes to their grandchildren. It's a picturesque setting, so bring a camera, but remember to respect people's homes and daily lives.
Things To See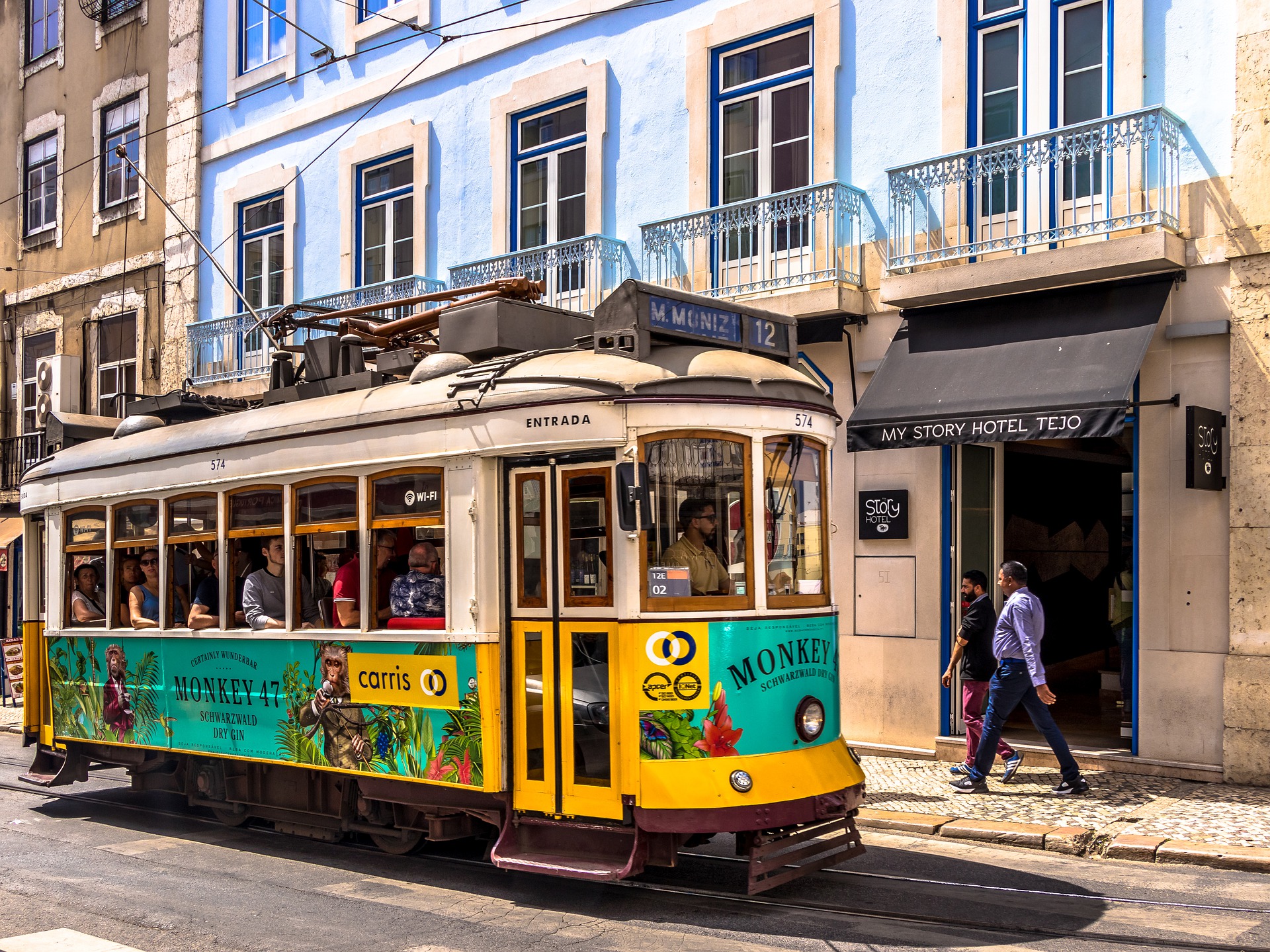 There's no shortage of adventure in Alfama, so here are some of the many highlights our guides can take you through as you savor the sights and sounds of the old town.
Tram 28
We can't get enough of Lisbon's yellow tram. It's the perfect blend of old-time whimsy and modern convenience. Connecting Martim Moniz with Campo Ourique, Tram 28 rattles through the narrowest alleyways, defying physics to reveal even the most secret corners of Alfama. You'll wonder how you're traveling through such a winding maze, but the tram was built with Alfama's steep and winding hills in mind.
In fact, it would be nearly impossible for a modern system to navigate the town as these yellow trams do, which is why it's perfect for those looking to step back into the 1930s. To get the best experience, opt for an early morning or late evening ride, as the system gets crowded around midday.
The Fado Museum
If Fado is meant to be felt and not explained, there's no better place to start than the official Fado Museum. Opened in 1998 to document the fascinating, haunting history of Alfama's unique sound, the Fado Museum is a collection of donations made by lovers of the urban phenomenon. Fado further gained recognition all over the world when it was named a UNESCO Intangible Cultural Heritage.
From composers and singers to interpreters, authors, and guitarists, you'll find a rich log of stories and several immersive experiences that walk you through Fado's journey from then to now. Learn about the great pioneers of Fado, like Amalia Rodrigues. She was so influential to Portugal's music scene that her resting place is at our next location, the National Pantheon.
National Pantheon
Hop off the tram at Voz do Operário and you'll be footsteps away from the National Pantheon. Originally known as the church of Santa Engracia, the National Pantheon is a landmark that scrapes the Alfama skyline with its Greek and Baroque architectural domes. This church took over 300 years to complete due to vandalism of the original grounds in 1630, and continuous structural issues that some locals attribute to a curse brought on by the execution of an innocent man.
The interior is reminiscent of St Peter's Basilica in Rome with colored marble and a grand, ornate organ. It also hosts the resting places of Lisbon's key political, religious, and cultural figures.
Near the dome is a grand outdoor terrace that offers the perfect view of the town and River Tagus. If you visit the Pantheon on Saturday or Tuesday, head to the Feira Da Ladra open-air market where you'll find thousands of souvenirs, antiques, odd items, and locally made goods.
Things To Know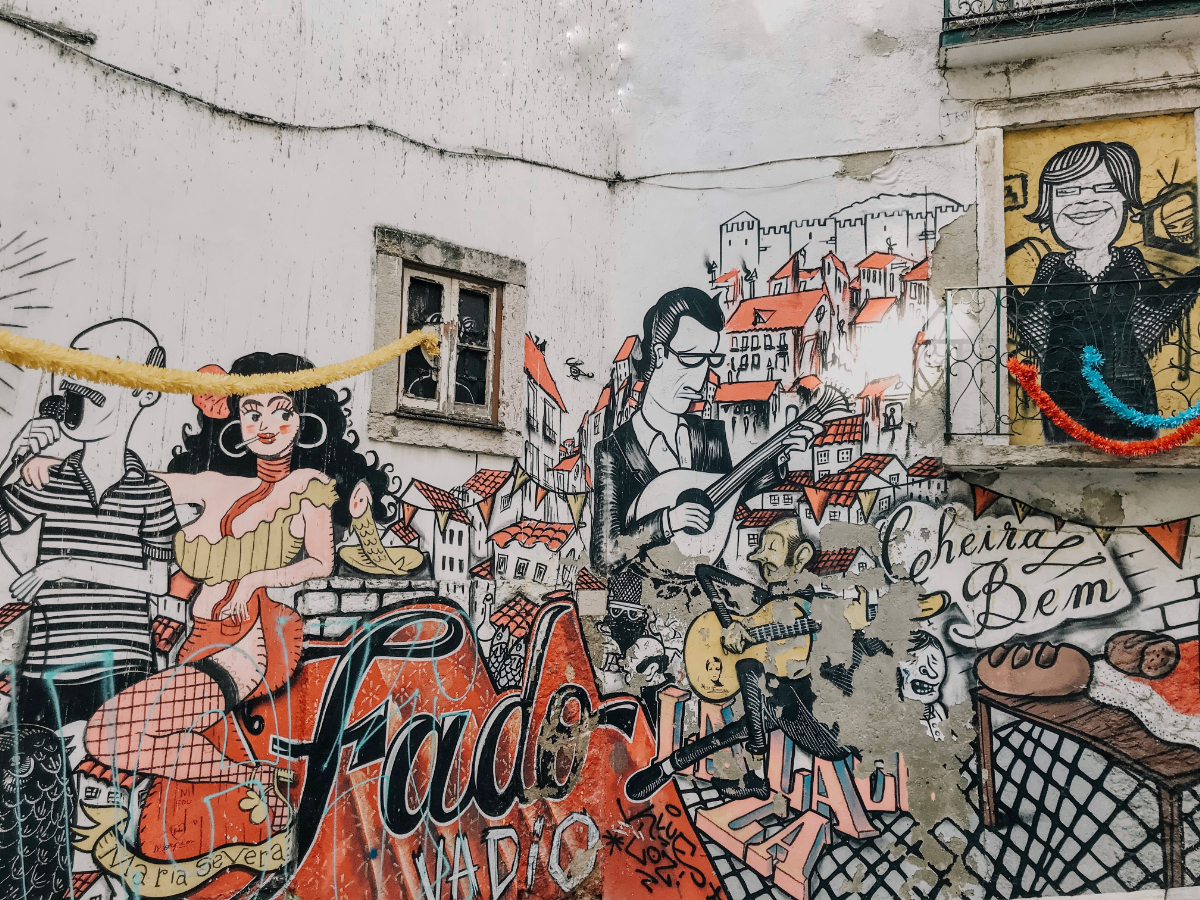 As you plan your Alfama tour, here are a few things to consider.
When Should You Go?
Lisbon is known as the White City for a reason. The sunny skies and cool reflective waters make it an ideal destination for most of the year. With that in mind, Lisbon is best enjoyed from the end of March to May, or September to October. Why? You get the best weather and minimal crowds. There's an air of both intimacy and extroverted adventure that's unbeatable. It's also the ideal time for those who want to take on Alfama's cobblestone streets through slow evening strolls.
If you don't mind the heat and prefer large social gatherings, plan your trip for the summer. There's no shortage of festivals, open-air markets, concerts, and daily events to keep you moving through the narrow corridors of the old district. Fado music will be in full supply, so expect large crowds of fellow tourists immersing themselves in the local cuisine and culture.
For those seeking a laid-back atmosphere, Lisbon's wintertime is quite relaxing, with most locals at work and children in school. The weather is still fantastic, and the warm winds from the Atlantic carry in a salty, calming aroma. The days are shorter, and the mornings are bright, so it's a great time for early birds to travel through the district without much interference.
Pro Tip: If you're looking to go during the Easter season, book your accommodation ahead of time as the holiday draws large crowds of tourists. Lisbon has several five-star options both within the city and near the coast.
How Do You Get There?
If you're staying in the city center, the old town can be accessed via tram or road in minutes. However, we recommend getting to Alfama the old-fashioned way, by foot. A walking tour is how you truly encounter all there is to see along the way, and after 10 to 15 minutes, you'll be in Alfama. If you're staying along the Tagus river, a boat ride is a great way to get as close to the town as possible before walking or taking the tram into Alfama.
Pro Tip: Depending on when you visit, public transport can get a bit crowded as locals zip back and forth from work and school. To avoid delays, ask your guide about transport options and prioritize walking through the city.
Conclusion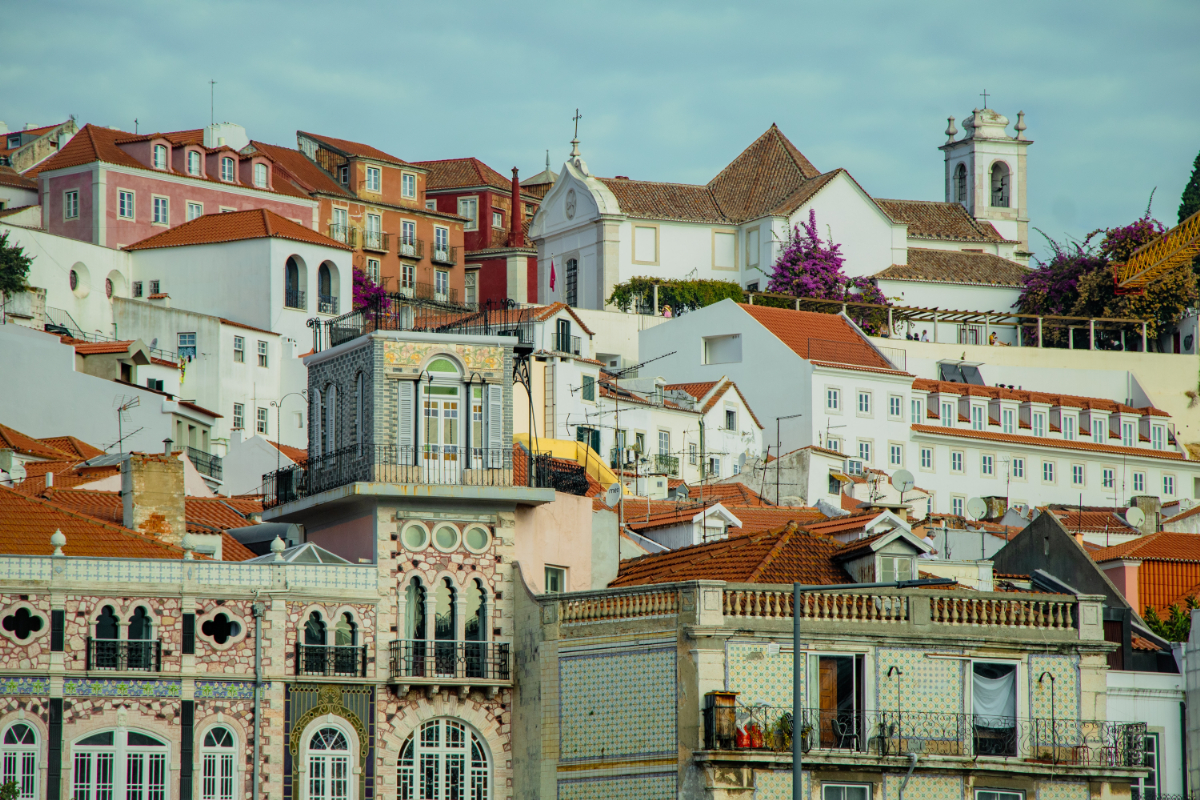 Fallen in love with Alfama? It's time to make things official with a personalized and private tour experience of your own. Our knowledgeable local guides are ready and waiting!
Image Source: https://pixabay.com & https://www.pexels.com & https://unsplash.com