What are the main sightseeing spots in Kobe, Japan? Kobe is a small city between the sea and the nearby mountains. Despite it being in a rather compact area, there are lots to see. You can quickly see the major sightseeing spots in one day and if you're able to stay for two days, going to the nearby hot springs is also a splendid way to spend your time. Kobe is a very popular city among tourists and there will be lots of people not only on the weekends but also on the weekdays. So planning out how to spend your day beforehand will make your sightseeing experience go more smoothly.
10 Things to do in Kobe
If you're an avid walker, you'll have no problem seeing the sights on foot. If not, there's a local bus called the City Loop which goes around the major sightseeing areas. They sell a reasonable one day pass for 660 yen. It's cheaper to use the one day pass if you plan to use the bus more than twice in a day.
1. Nankinmachi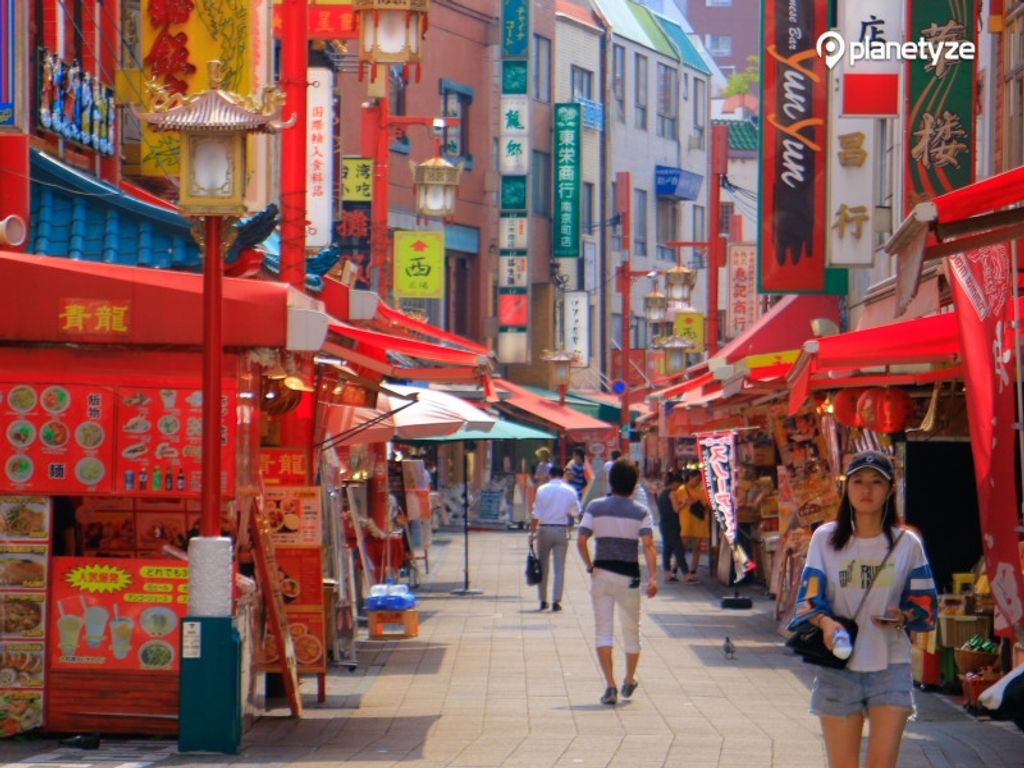 Nankinmachi is the Chinatown of Kobe. There are about 100 stores and restaurants between Motomachi Street and Sakaemachi Street. You should try to visit this area around lunch or dinner time. There are a lot of places to eat and the streets illuminated after dark creates a mystical atmosphere.
Address: 1-3 Motomachi dori, Chuo-ku, Kobe-shi, Hyogo (map)
Access: a 5 minute walk from Motomachi Station on the JR Kobe Line or the Hankyu Line, or a 2 minute walk from Kyu-Iryuchi/Daimaru-Mae Station on the Kaigan Line (subway)
Recommended Tours: Kobe China Town
2. Sake Museum and Brewery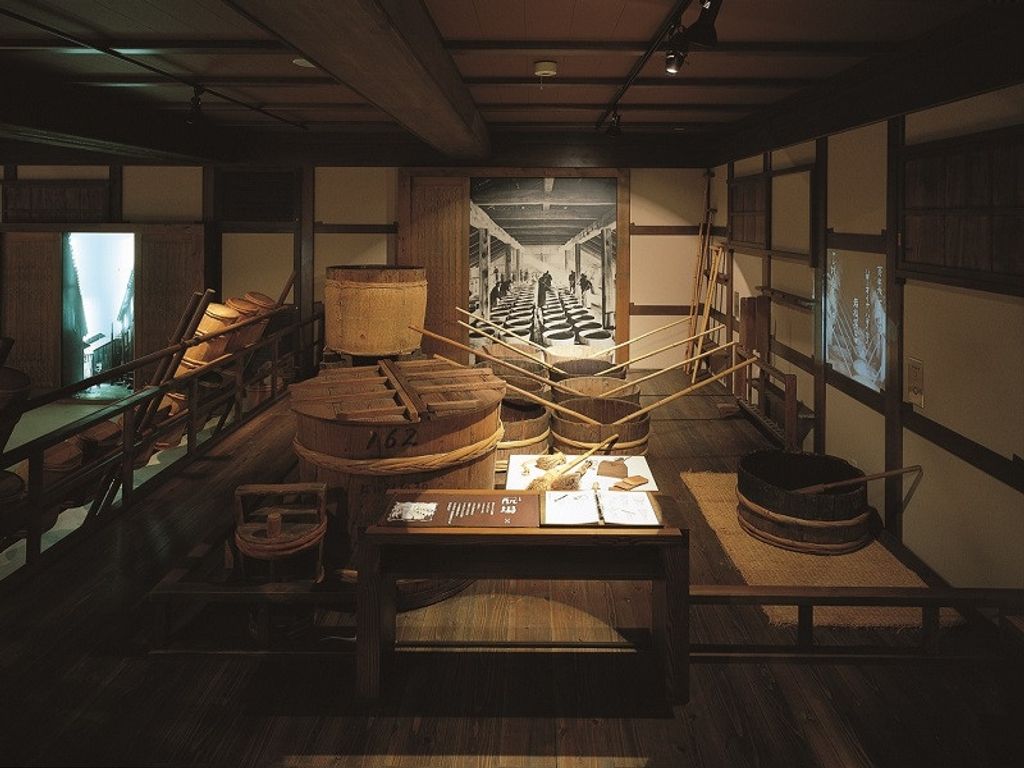 Kobe is known for it's sake as well. The brewing process of traditional Japanese sake, a type of rice wine, is on full display at local sake museums. One such museum is the Hakutsuru Sake Brewery Museum, which uses an old brewery built from the Taisho Era. Besides learning about sake, you can sample free freshly brewed sake. Another famous sake brewery is the Kiku Masamune Sake Brewery Museum. Known as "the origin of sake brewing," this memorial hall is dedicated to Masamune Kiku, Japan's top sake brewer. Founded in 1659, the museum displays equipment and tools, designated nationally as Important Tangible Folk-Cultural Properties because of its origins in the brewing of sake.
Recommended Tours: Kobe Sake Tour
Kiku Masamune Sake Brwery Museum
Address: 1 Chome-9-1 Uozaki Nishimachi, Higashinada Ward, Kobe, Hyogo 658-0026 (map)
Website: https://www.kikumasamune.co.jp/kinenkan/en/index.html
Hakutsuru Sake Brewery Museum
Address: 4 Chome-5-5 Sumiyoshi Minamimachi, Higashinada Ward, Kobe, Hyogo 658-0041 (map)
Website: http://www.hakutsuru.co.jp/english/culture/museum.html
3. Kitano Area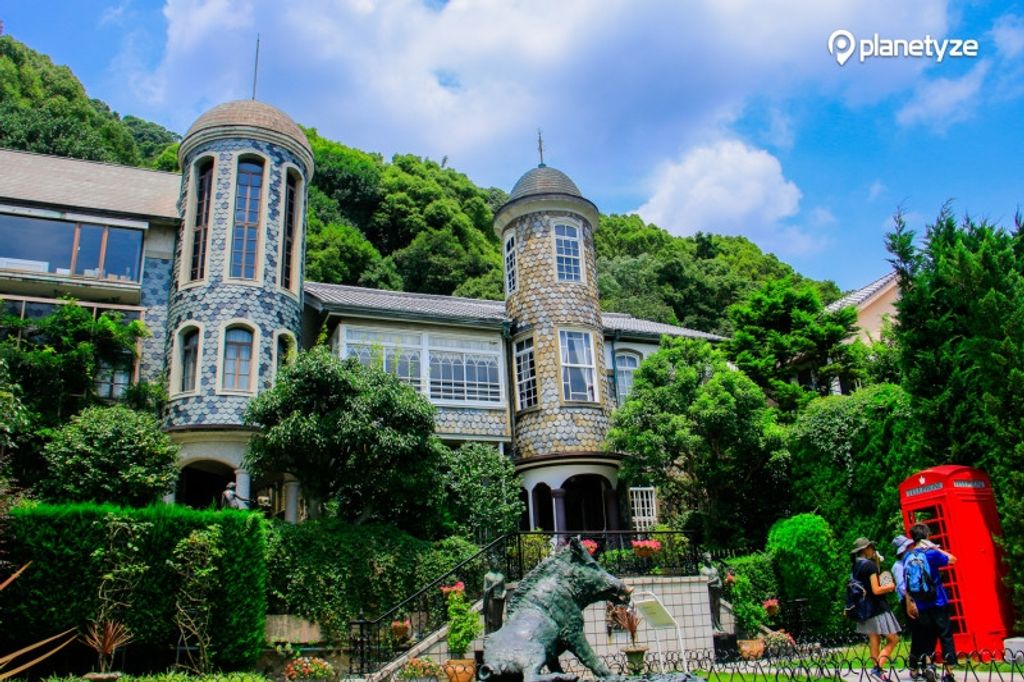 The Kitano area is a hillside where around a dozen historical residences from the 19th century still stand. They were the former residences of foreign merchants and diplomats who resided in Kobe after the opening of Kobe Port. The beautiful houses are now museums you can visit. The entrance fees are about 500 - 800 yen per house but there are special tickets sold where you can visit multiple houses at a discounted price. You can see the list of different residences on the official website below.
Address: Kitanocho, Chuo-ku, Kobe-shi, Hyogo (map)
Access: a 15 minute walk from either Sannomiya Station or Shin-Kobe Station, or get off at Kitano Ijinkan Bus Stop of the City Loop Bus
Website: https://www.kobeijinkan.com/en/
4. Meriken Park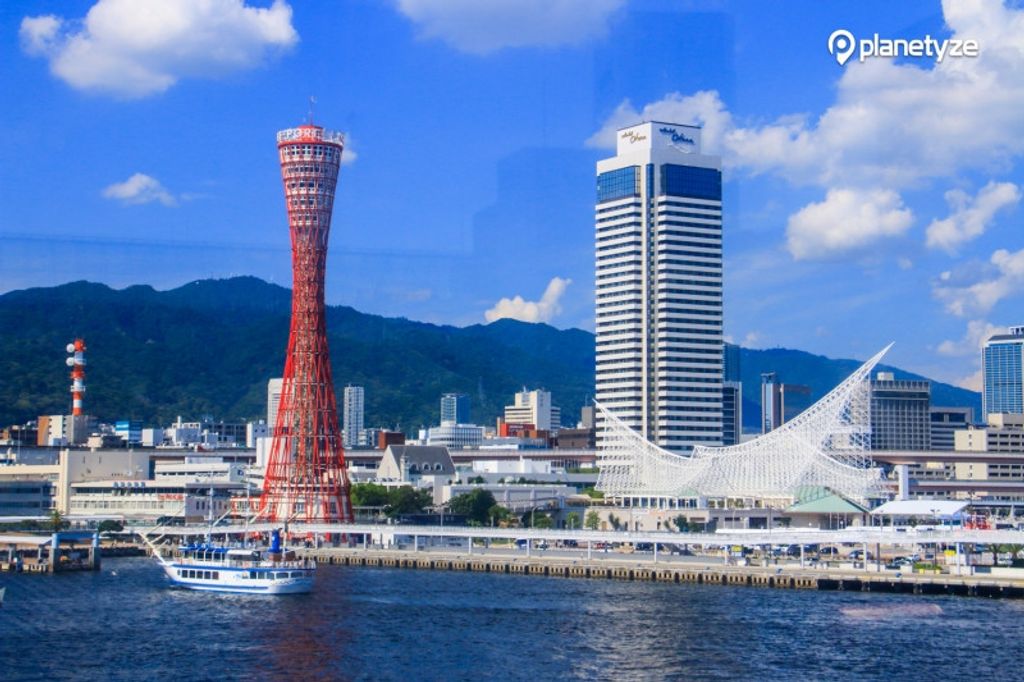 This is a park along the port of Kobe. You'll be able to see the scenery that symbolizes Kobe. It's made up of the red Port Tower, the tall Hotel Okura building, and the Kobe Maritime Museum shaped like a sailing ship. It's a great place to take a stroll along the pier and take some scenic pictures.
Address: 2-2 Hatobamachi, Chuo-ku, Kobe-shi, Hyogo (map)
Access: a 10 minute walk from Motomachi Station
Recommended Tours: Meriken Park
5. Kobe Harborland UMIE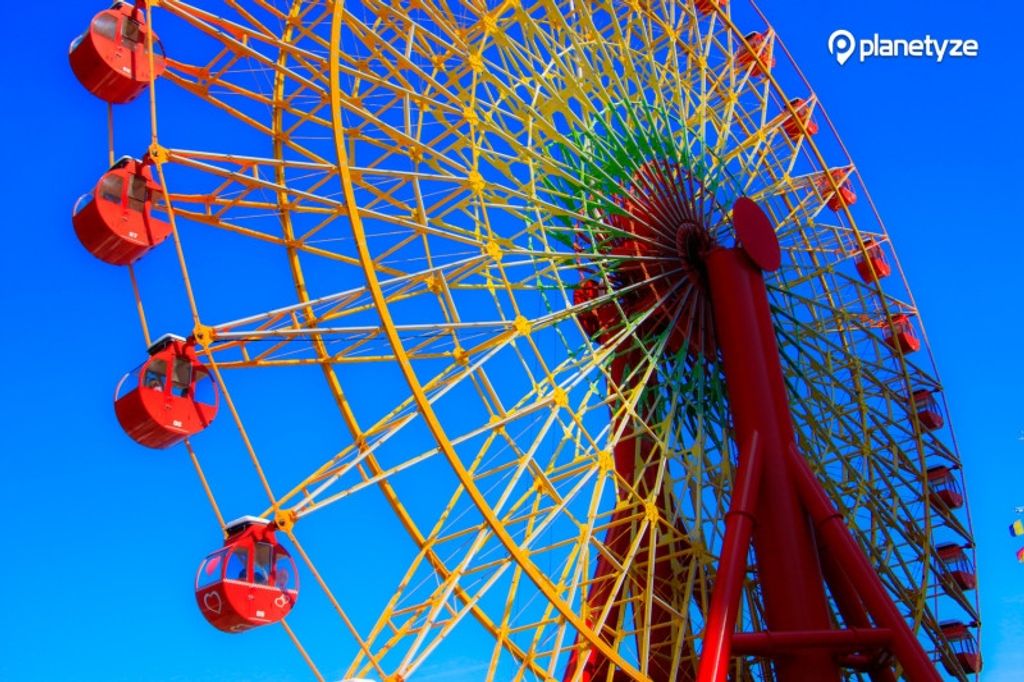 This is a shopping mall along the pier with shops, restaurants, and even a movie theater. It's divided into 3 areas, North Mall, South Mall, and Mosaic Mall. Of these three areas, the Mosaic Mall is popular amongst tourists. There are shops where you can buy souvenirs of things only found in Kobe. And you can enjoy the beautiful night view of Kobe port from the ferris wheel.
Address: 1 Higashi Kawasakicho, Chuo-ku, Kobe-shi, Hyogo (map)
Access: a quick walk from JR Kobe Station or Harborland Station
Website: http://www.harborland.co.jp.e.abt.hp.transer.com/
Recommended Tours: Kobe Port Tour
6. Night View from Mount Maya Kikuseidai Observatory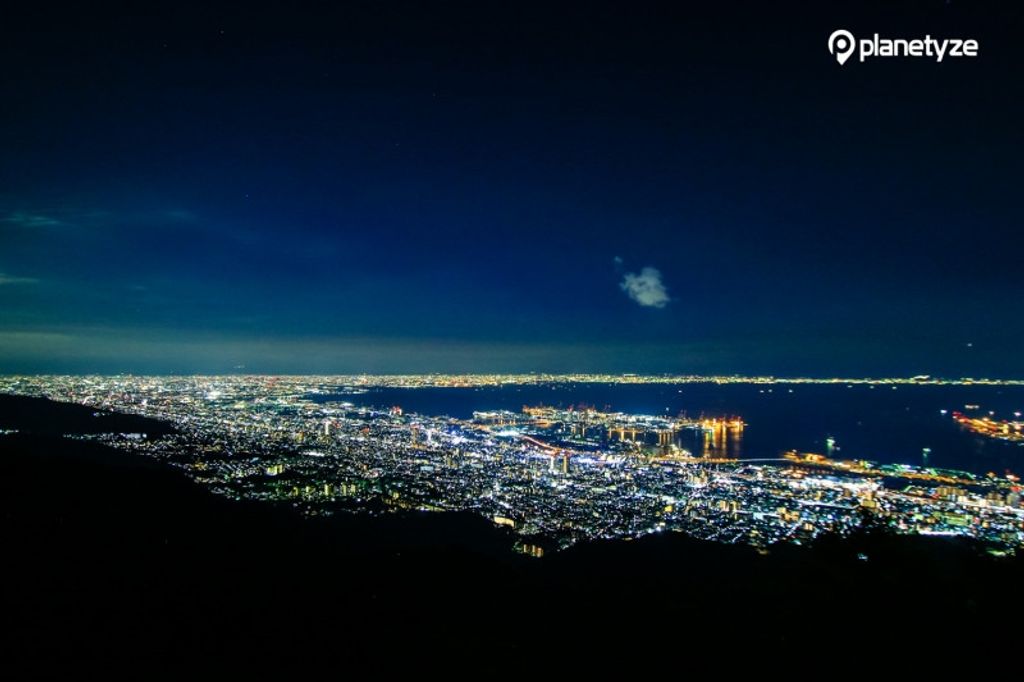 The night view from the mountains of Kobe is one of the most famous things to see in Kobe. The panoramic view is so wonderful it's likened to a "jewellery box". If you're able to spend the night in Kobe, this is something you must go see for yourself.
Address: 2-2 Mayasancho, Nada-ku, Kobe-shi, Hyogo (map)
Access: Take the local bus number 18 from Sannomiya Station to Maya Cable Bus Stop. From there take the Maya View Line (a combination of a cable car and a ropeway) to Hoshinoshita Station.
Hours: Closed on Tuesdays
Fees: The fee for the Maya View Line is 1,540 yen round trip (the observatory is free)
Recommended Tours: Kobe Mt. Maya Tour
7. Kobe Nunobiki Herb Gardens and Ropeway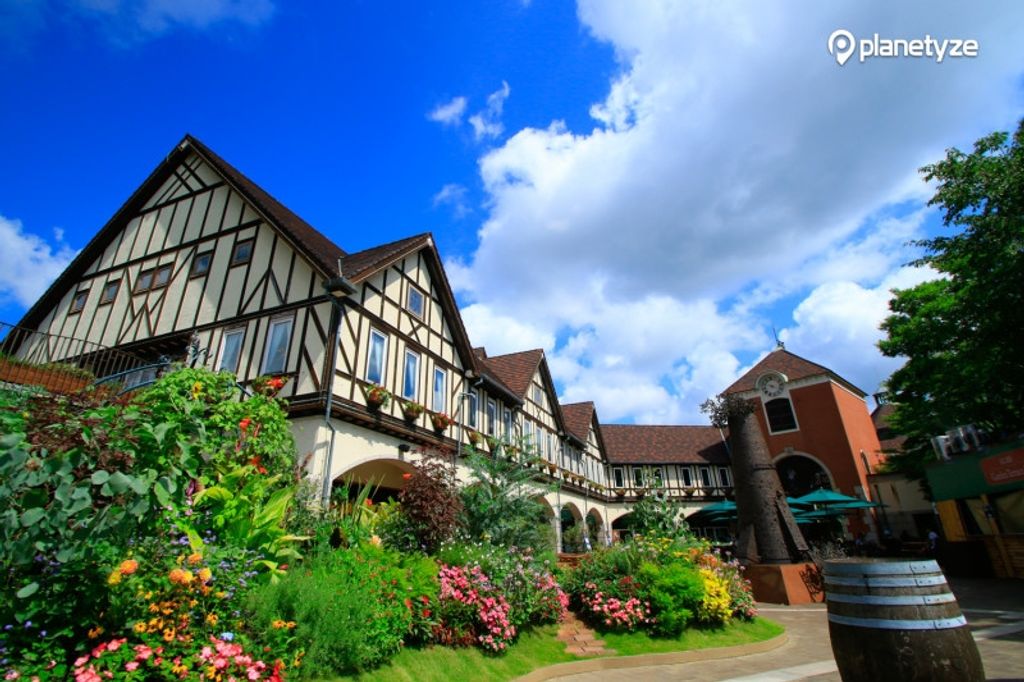 This is a herb garden with a wonderful view. You can relax and take a stroll around the gardens, or visit the restaurant and cafe for lunch.
Address: 4-3 Kitanocho, Chuo-ku, Kobe-shi, Hyogo (map)
Access: a 5 minute walk from Shin-Kobe Station to the ropeway station
Hours: 9:30 am to 4:45 pm (until 8:15 pm in the summertime)
Fees: 1,500 yen round trip for adults / 750 yen for children
Website: http://www.kobeherb.com/en/
Recommended Tours: Kobe Nunobiki Tour
8. Kobe Beef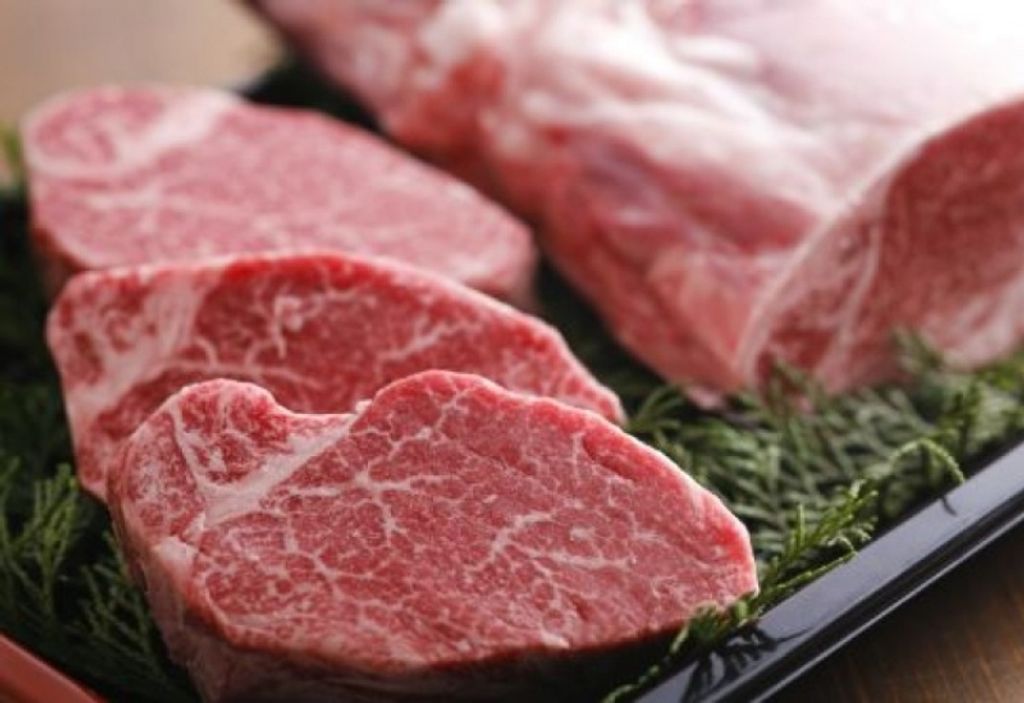 Have you heard of Kobe beef? It's one of the 3 most famous types of Japanese beef. If you're visiting Kobe, it's one of the delicious things you have to try even though it's expensive. There are restaurants that serve Kobe beef in Tokyo too, but it's probably a bit cheaper to eat it at the source. You can find restaurants that serve Kobe beef on the website below, but I'm sure you'll see restaurants serving Kobe beef just by walking around as well.
Website: http://www.kobe-niku.jp/en/top.html
Recommended Tours: Kobe Beef Tours
9. Arima Onsen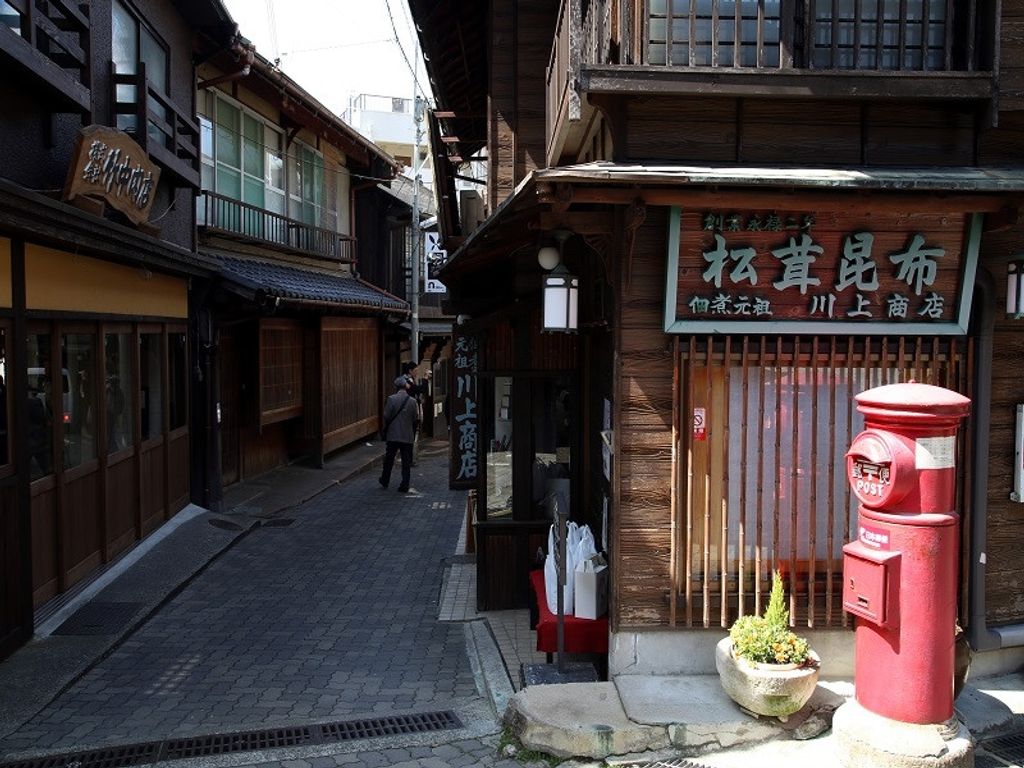 If your feet are tired from all the walking during your sightseeing, a good soak in the hot springs will feel exquisite. Arima Onsen is a hot spring that has existed for ages.
Address: Arima-cho, Kita-ku, Kobe-shi, Hyogo (map)
Access:
- By train: From Sannomiya Station, get on the Hokushin Kyuko Line to Tanigami Station. Then change lines to the Kobe Dentetsu Arima Line for Arima Onsen Station
- By bus: Get on the Arima Express Bus from Shin-Kobe Station or Sannomiya Bus Terminal (770 yen, 30-45 minutes) (for bus reservations here)
Website: https://visit.arima-onsen.com/
Recommended Tours: Arima Hot Springs Tour
10. Ikuta Shrine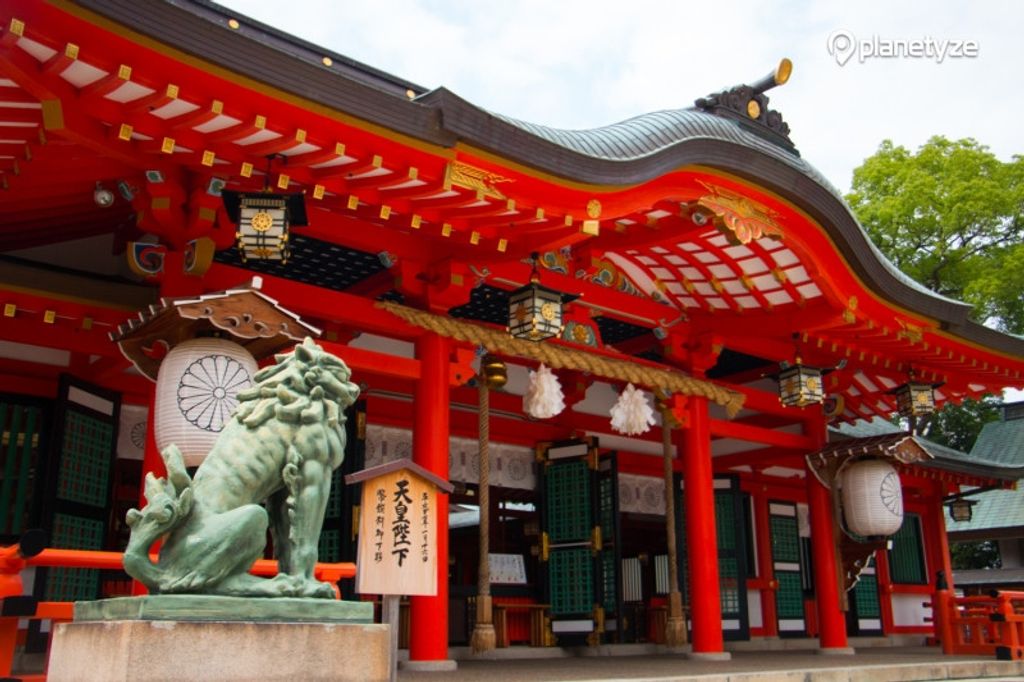 This shrine is a short walk from Sannomiya Station. The enshrined deity is said to weave the clothes of the gods. The act of weaving threads together has spread to mean the weaving the threads of people's lives together, and now the shrine is known for good fortune in match making. There's a fortune slip called "Mizu mikuji" or water fortune you might want to try buying. You put in the fountain located in the forest of the shrine grounds and watch as your fortune appears. It's quite unique.
Address: 1-2-1 Shimoyamatedori, Chuo-ku, Kobe-shi, Hyogo (map)
Access: a 10 minute walk from Sannomiya Station
Hours: 7 am to sunset
Recommended Tours: Kobe Tours
Kobe is a wonderful city to visit in any season. As it was one of the first ports in Japan opened to international trade, the city has been greatly influenced by the western aspects. You'll find a big difference compared to the traditional inland cities like Kyoto. Winter time at night is especially beautiful because there are illuminations all around and the air becomes clearer so the twinkling night view from the mountains becomes even more breathtaking.
Kobe Recommended Tours
To make your Kobe sightseeing experience even better, a guided tour by a local is recommended. They will know the best places to see and the best routes to take around the city. With a guide at your side, your day in Kobe will become a memorable experience.
At TripleLights, we provide a market place of guides and their tours. This means you can choose your own guide and tour. For example, some people want a full day tour, others want a half day tour or a tour with the same guide for two consecutive days. You can send a message directly to the guides to make a request like that or ask questions. Get an early start and make the most of your visit to Kobe!
Blogs About Kobe
To find more Blogs with Tips and Information about Kobe and across all Japan click here.