⭐⭐⭐⭐⭐ Enjoy Lisbon, the historic capital city of Portugal, through our Lisbon private tours.
A rich mix of old world heritage and modern advancement presents Lisbon as the jewel of the Atlantic. From Moorish architecture and decadent desserts, to relics of the Roman Empire - there's never a dull moment when exploring the White City. If you had all the time in the world, getting lost in Lisbon's charm would be the perfect way to spend it. For those on a schedule however, planning for such a diverse and layered trip can be quite the task.
GoWithGuide takes your travel plans into consideration, breaking down the destinations that would best suit your time in the city. Whether you have a day, a weekend, or a week to enjoy the sights and sounds of Lisbon, our experienced local guides will provide you with a custom private tour that matches your personal program.
Day Trip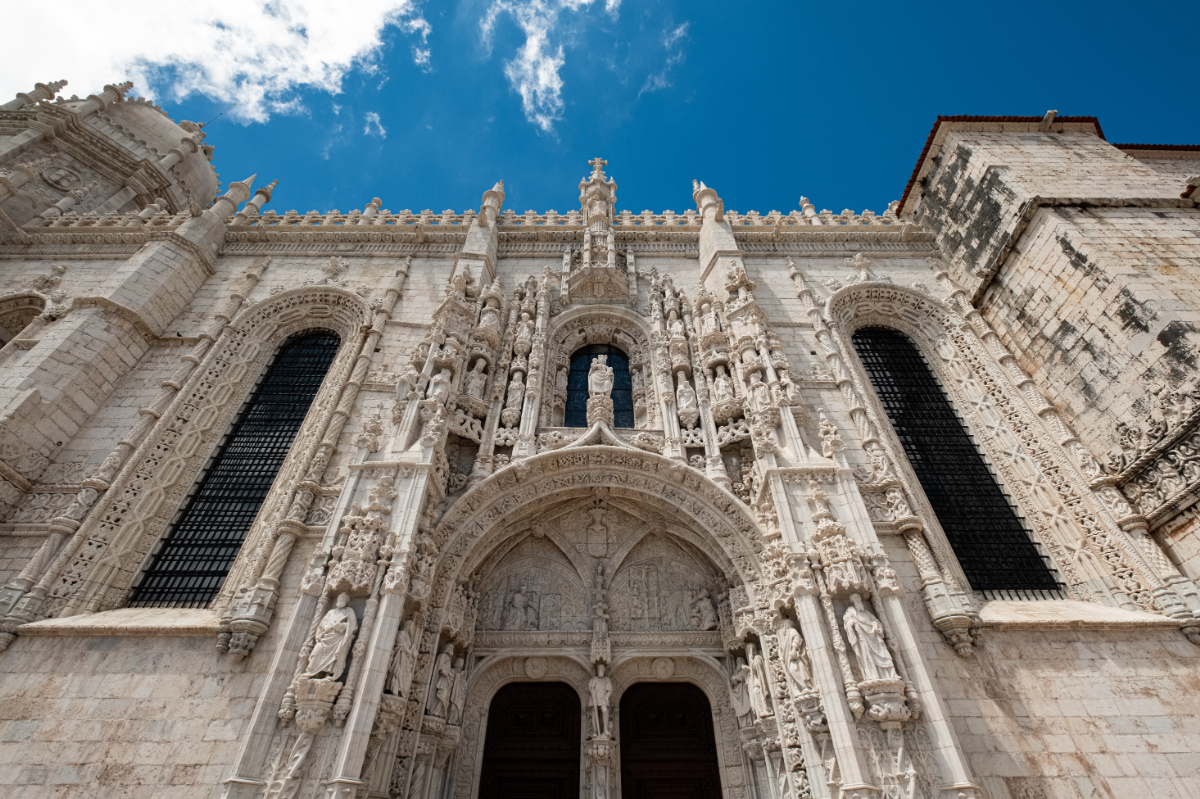 If you only have a day in Lisbon, start at the world-famous Jerónimos Monastery. A stone's throw from the grand Tagus River, this monastery stands as a tribute to Portugal's exploration triumphs. Thousands of monks prayed here for the King and for safe travels during Portugal's age of maritime domination. You'll feel like you've stepped into a 16th-century period film full of imposing Gothic architecture, manicured courtyards, and masterfully carved pillars. From the outside, the limestone carvings give off a bright light when reflected against the Tagus. The monastery was 100 years in the making and even survived the catastrophic earthquake of 1755 with little damage.

⭐⭐⭐⭐⭐ Enjoy Lisbon, the historic capital city of Portugal, through our Lisbon private tours.
Thankfully, Lisbon's major attractions are close to one another, so our next destination is only a few steps away from the Jeronimos. Overlooking the western coastline is the Belem Tower, a witness to Portugal's meteoric rise in power. Designed by Francisco de Arruda, the tower shares visual similarities with Jeronimos, as both were modelled under the Manueline style. Originally built as a defensive tower, Belem underwent dramatic changes after the 1775 earthquake. It has since been a logistics center, prison, and now a UNESCO World Heritage site. As one of the most visited structures in Lisbon, the Belem Tower is packed during the day. If you want a crowd-free experience, try an afternoon or evening tour.
As the sun sets, you'll find yourself at the Praça do Comércio, or commerce square. What once was a palace fit for a king became the pulse of Lisbon's growing economy during the 1700s, after the earthquake reduced the harbor to rubble. Reimagined by Sebastião José de Carvalho e Melo who commissioned its reconstruction, the square features large, airy corridors where vendors and artists sell their goods throughout the day. The straight lines and symmetrical buildings celebrate 18th century architecture while housing government offices. You can enjoy a cup of coffee and Pasteis De Nata while watching boats speed past King Jose I's statue. A day well spent.
2 Day (Weekend) Trip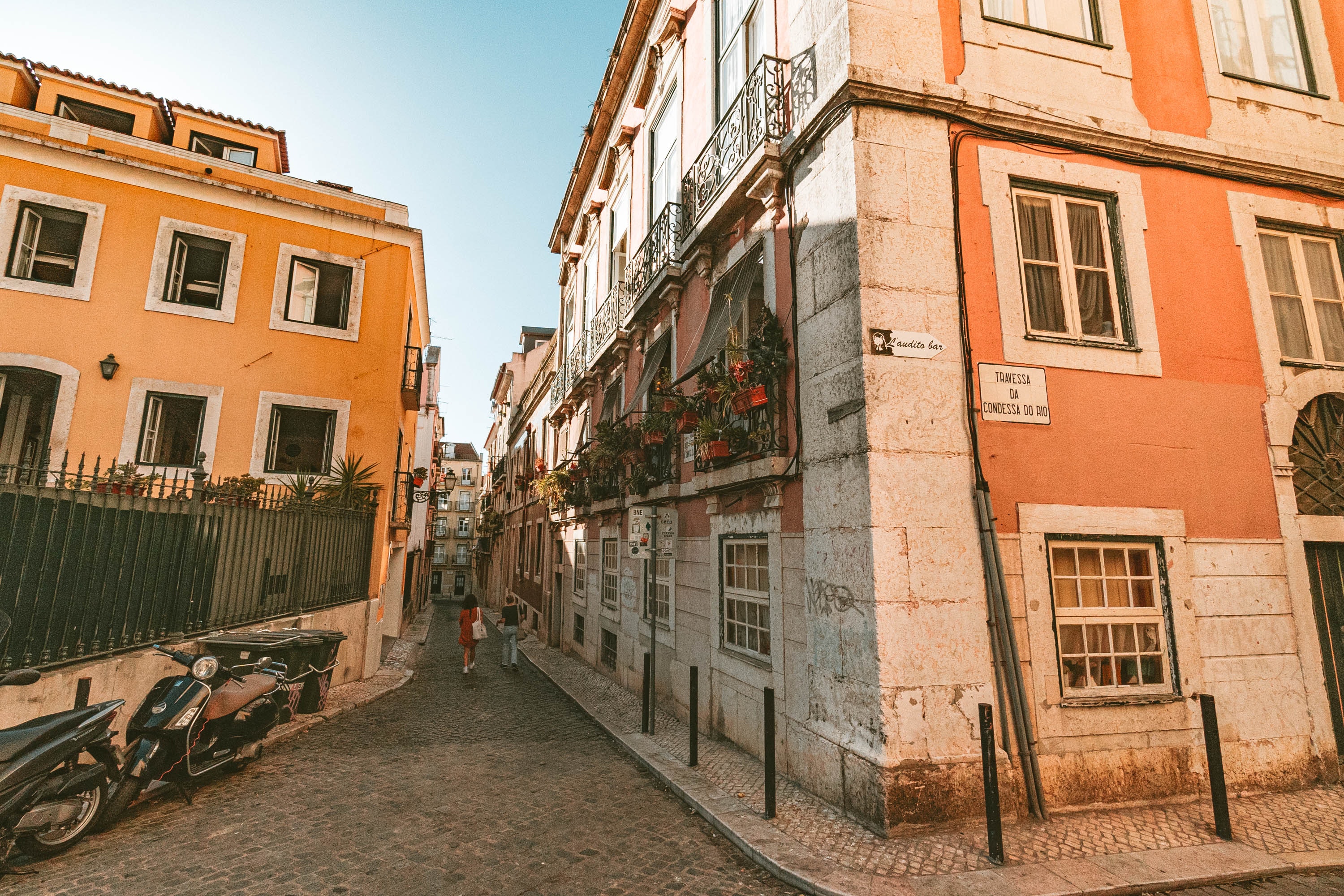 If you have two days to explore Lisbon, you're in luck! Not only can you see the sights listed above, but you can coast along the Tagus River with an exclusive boat trip. Also known as the Rio Tejo, this natural landmark runs across central Portugal and is often credited for the country's historic expansion. It feeds into the Atlantic Ocean, making it the perfect launch point for explorers like Vasco De Gama and Henry the Navigator. Using a modern catamaran boat, float along the river that brought in riches from Brazil and India. If you pay close attention, you'll catch the pride and joy of Portugal's coastline, bottlenose dolphins. These intelligent marine mammals had disappeared from the coast for a while due to pollution. With continued conservation efforts, they've made a comeback, jumping out of the water every so often to greet the White City.
Lisbon's land is just as adventurous, thanks to the seven hills the city was built on. Nowhere highlights that more than the Alfama district. Full of high and low stops along the way, riding the tram is a must. Trekking through Alfama's hilly terrain can be tiring, so a food tour of the town's best cuisine will keep you energized. Alfama is known for top-notch seafood, and the Restaurante Farol de Santa Luzia features traditional meals such as mussels in tomato sauce, salted grilled cod fish, and fish stew cooked in a copper pot. You can also head to Travessa Do Fado, where music meets fantastic flavor. Have your fill of garlic sautéed shrimp and tempura as you sway to the sounds of live Fado music.
Finish off with Lisbon's latest attraction, the Earthquake Center. This exhibit is dedicated to the tragic past and hopeful future surrounding Lisbon's greatest natural disaster. This isn't just any old museum. It's an immersive experience complete with simulators that mimic the events of 1775, along with special stations that allow you to interact with the elements that brought on the quake.
5-Day (Week Long) Trip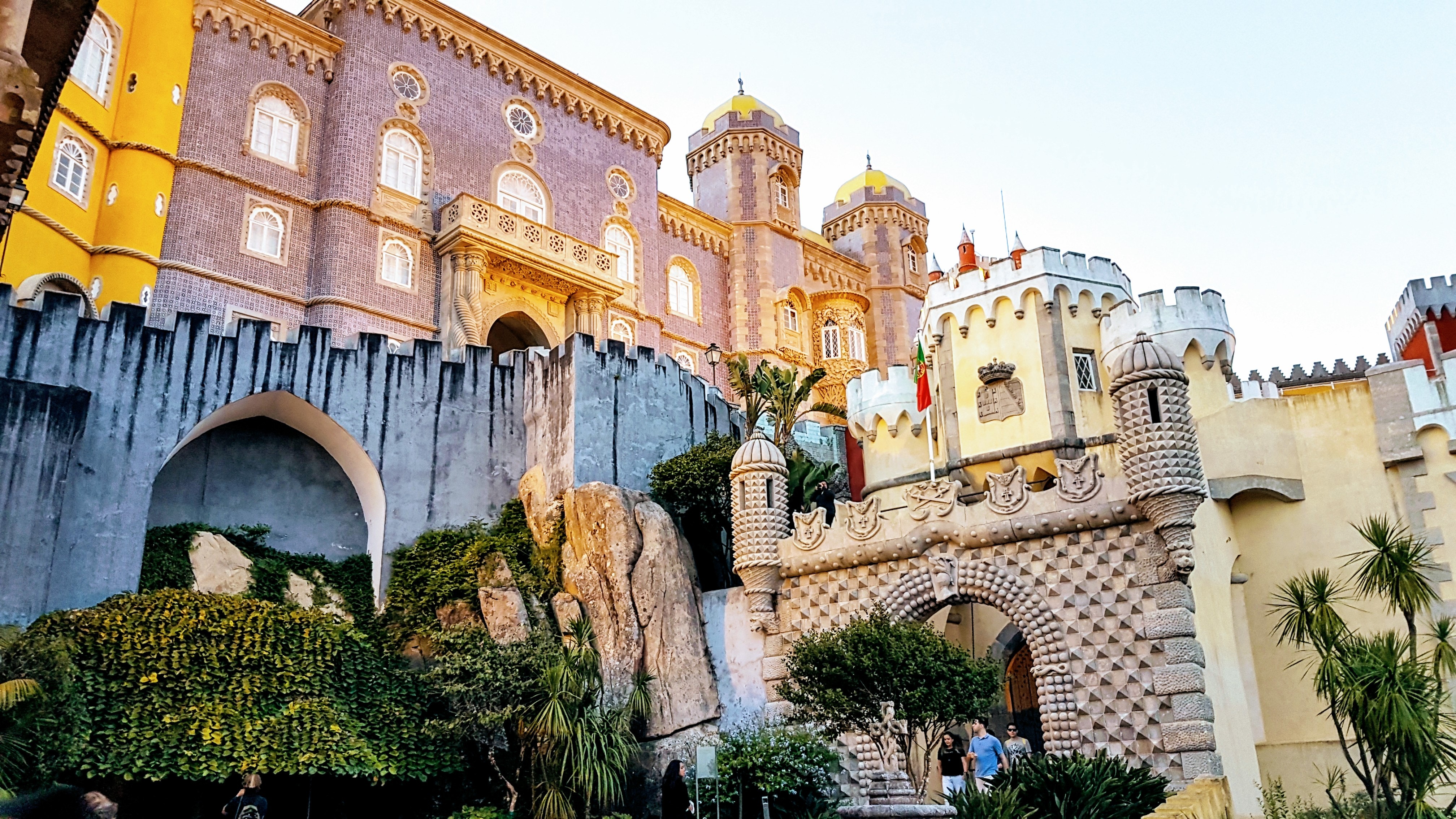 Five days in Lisbon is the traveler's dream. You'll be able to comfortably visit key sites like the Jeronimos and take long walks through Alfama. Even with all that activity, Lisbon has more to offer. If you have a week or more to spare, Sintra is the place to be. A mere 40-minute drive from the city center, this magical town with thick forests, towering castles, and rolling hills is an oasis of peace. The romantic architecture and greenery create a fairytale setting that takes days to fully uncover. As you walk through the foliage, you'll realize that the greenery is a blend of local and foreign trees. While restoring Sintra, King Ferdinand II invested in forestry, planting a blend of native oaks, hazels, box, and umbrella pines, hollies, and laurels.
At the center of this storybook is the vibrantly colored Pena Palace. The eye-catching color is only upstaged by the elaborate designs. Be sure to stop by the Valley of lakes where wonderful stone structures are surrounded by still pools of cool waters and clusters of trees. The palace and its park are around 83 hectares in size including the Chalet of the Countess of Edla and the Moorish Castle. With a lot of ground to cover, a full tour should take a day.
Just as breathtaking is the Palacio Nacional de Sintra, a white palatial residence contrasting Pena's lively colors. The cone-shaped chimneys are a well-known feature that acts as a beacon for the town's center. It was the home of Portugal's monarchy for eight centuries and displays both Manueline and Gothic styles in its architecture. You can visit Sintra's monuments throughout the year, but take note of the forest's changing elements.

⭐⭐⭐⭐⭐ Enjoy Lisbon, the historic capital city of Portugal, through our Lisbon private tours.
Conclusion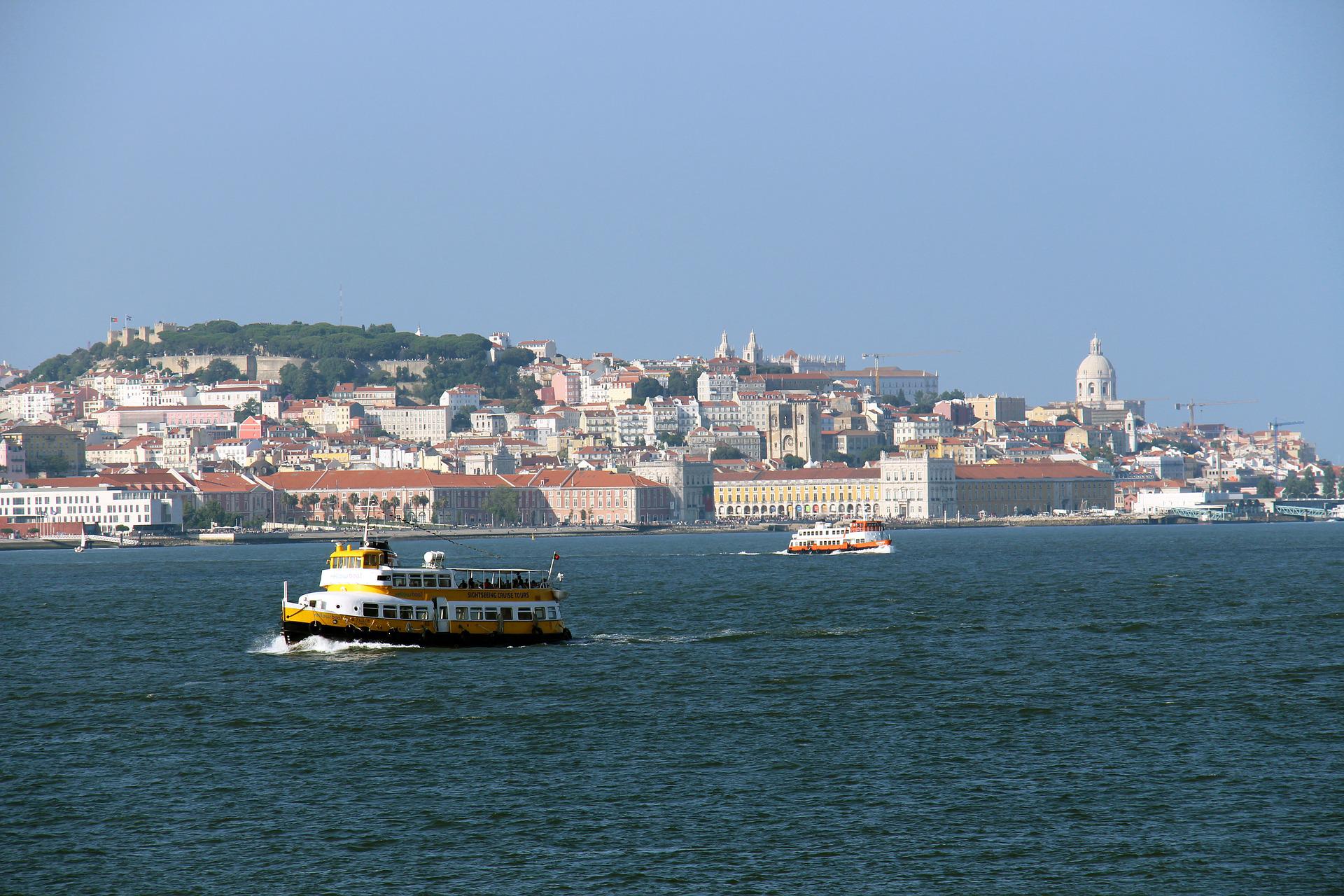 Your time in Lisbon should be a smooth and relaxed one, so be sure to get in contact with our local guides who know the city's ins and outs. With us, you can get a private, customizable tour that caters to the Lisbon adventure you've been dreaming of!
Image source:
https://unsplash.com/
https://www.pexels.com/
https://pixabay.com/