⭐⭐⭐⭐⭐ Enjoy Lisbon, the historic capital city of Portugal, through our Lisbon private tours.
The White City gets its name not only from its reflective waters, but the luxury that shines through this warm coastal region. With a growing metropolitan area and the perfect blend of old-world opulence and new school amenities, you'll be surrounded by hospitality and high-end comfort from the moment you arrive.
You haven't fully experienced Lisboa until you've lounged in its lavish side, so let's look at what the city has to offer regarding celebrity-style living. Get in touch with our experienced local guides and select your private, customized tour.
Sail Along The Tagus River At Sunset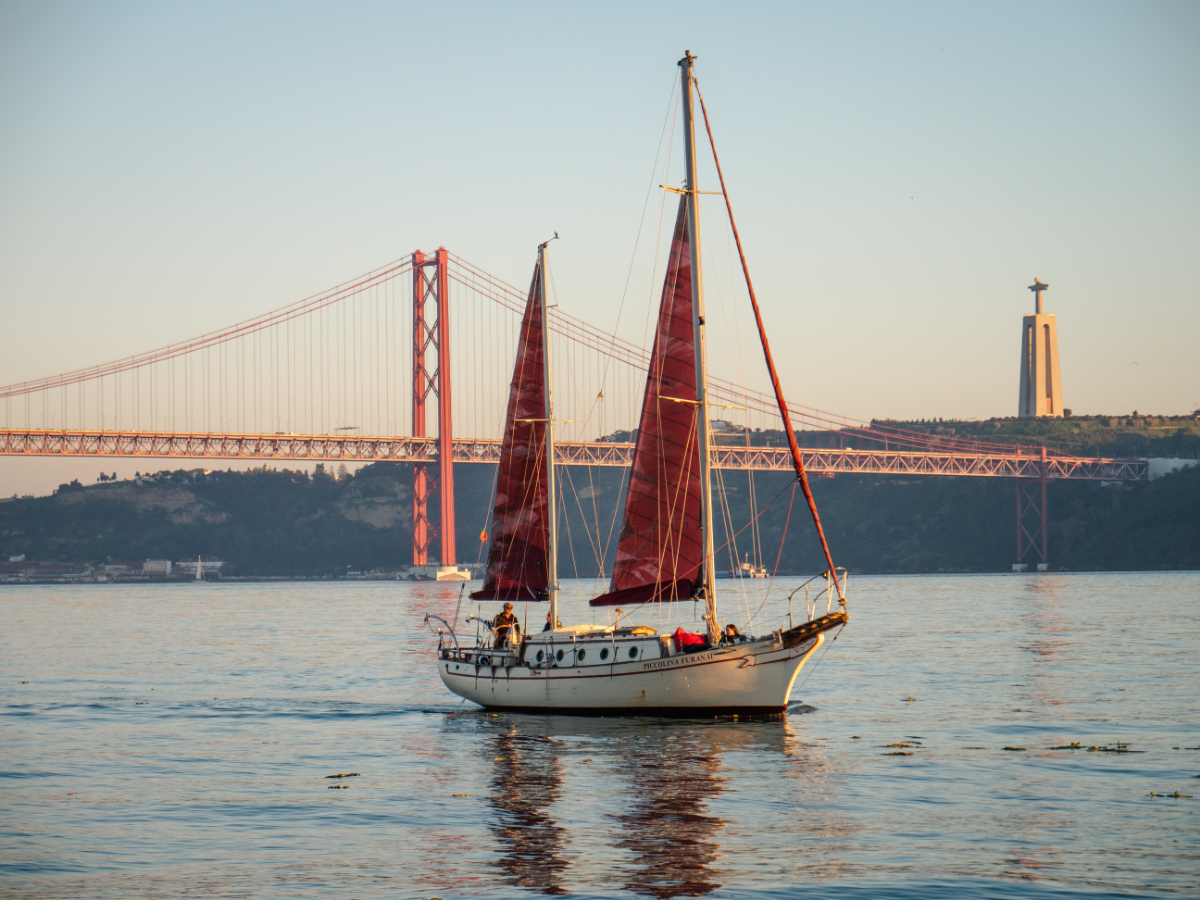 There's no better way to see Lisbon than from a boat. Set out on a sunset cruise and enjoy the pinks and purples of the sky as they color the longest river in the Iberian Peninsula. From the boat, you'll sip on choice wine as you pass the Mouraria quarter, a hilly area highlighting Moorish medieval architecture. This colorful quarter is one of Lisbon's most diverse settlements, with over 50 nationalities present.
As you go along the river, you'll see one of Lisbon's most visited sites, the Tower of Belem. This imposing white structure is a testament to Portugal's global trade era. You'll sail past it just as Vasco De Gama did on his voyages. Next, the boat gets you as close as possible to Lisbon's Golden Gate Bridge, also known as the "25th of April" bridge. This 2,227-meter-long bridge became an iconic symbol of Lisbon's rapid development once it connected the capital to Almada in the south.
Travel Tip: Since you'll be on an open-air boat as the sun goes down, carry a light jacket or shawl. If you have any special dietary requests, let your guide know so that alternative snacks and drinks can be provided during the boat ride.
Sample Lisbon's Finest Wine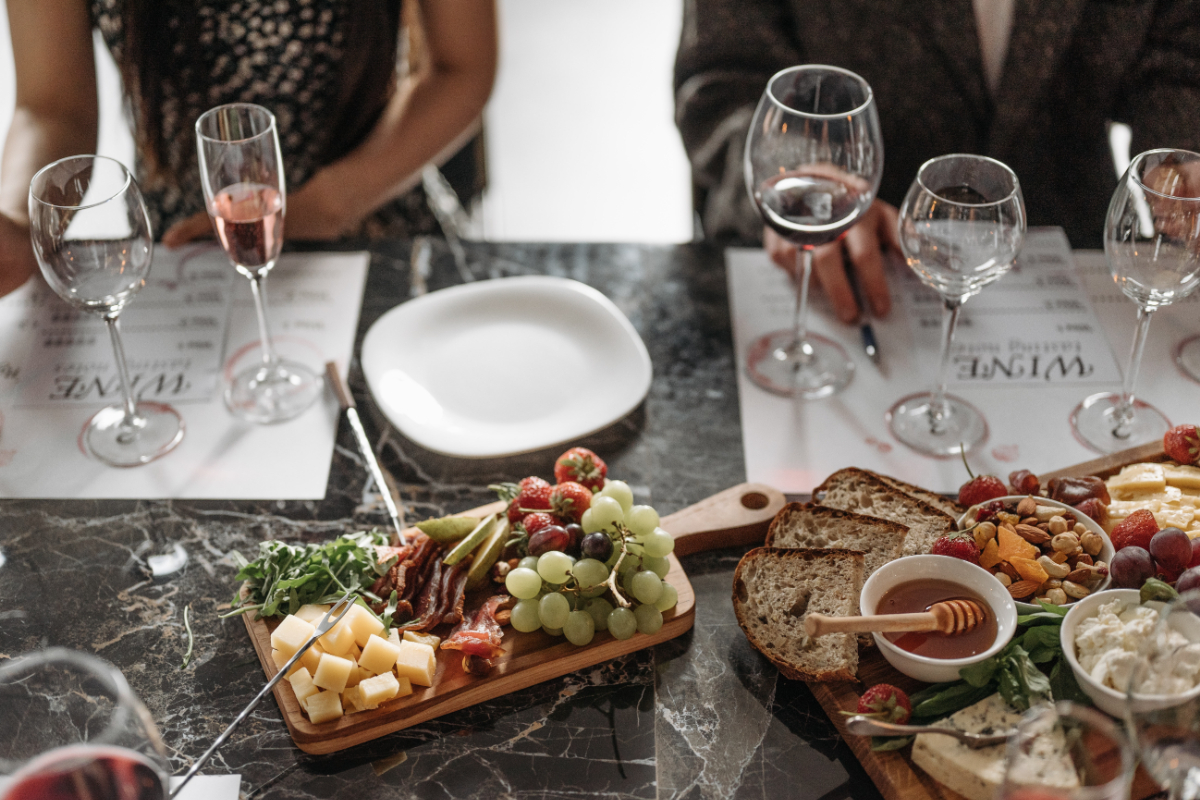 Portugal is a heavyweight in Europe's extensive wine culture, and Lisbon is a great central location to launch your exploration of Portugal's wine production. The city's northern half is considered the heart of the country's wine-making, with most local wineries located along the Atlantic ocean. Close by are the Tejo, Setúbal, and Bairrada wine regions, which can be accessed from Lisbon. A trip here will expose you to some of the richest wines in the Peninsula.
You'll taste red, white, and rose, with most carrying a light flavor and low alcohol levels, thanks to the winds from the Atlantic. Your guide will take you through the different grapes used to produce Lisbon's wines, including fortified wine made with grapes such as Galego Dourado, Castelao, and Arinto.
For those looking to expand their knowledge of premium wine, Setubal is the place to be. Setubal is a full day's adventure from the city center, so pack your essentials. You can explore the region with a private luxury vehicle or hire a bike from Setubal.
Travel Tip: Wine tasting is an art, so avoid anything that could alter your taste buds before heading to a vineyard. Mint or fruity gum, cigarettes, and strong coffee will affect how you enjoy the wine, so save those for after your tour.

⭐⭐⭐⭐⭐ Enjoy Lisbon, the historic capital city of Portugal, through our Lisbon private tours.
Enjoy Stunning Views At Parque das Nações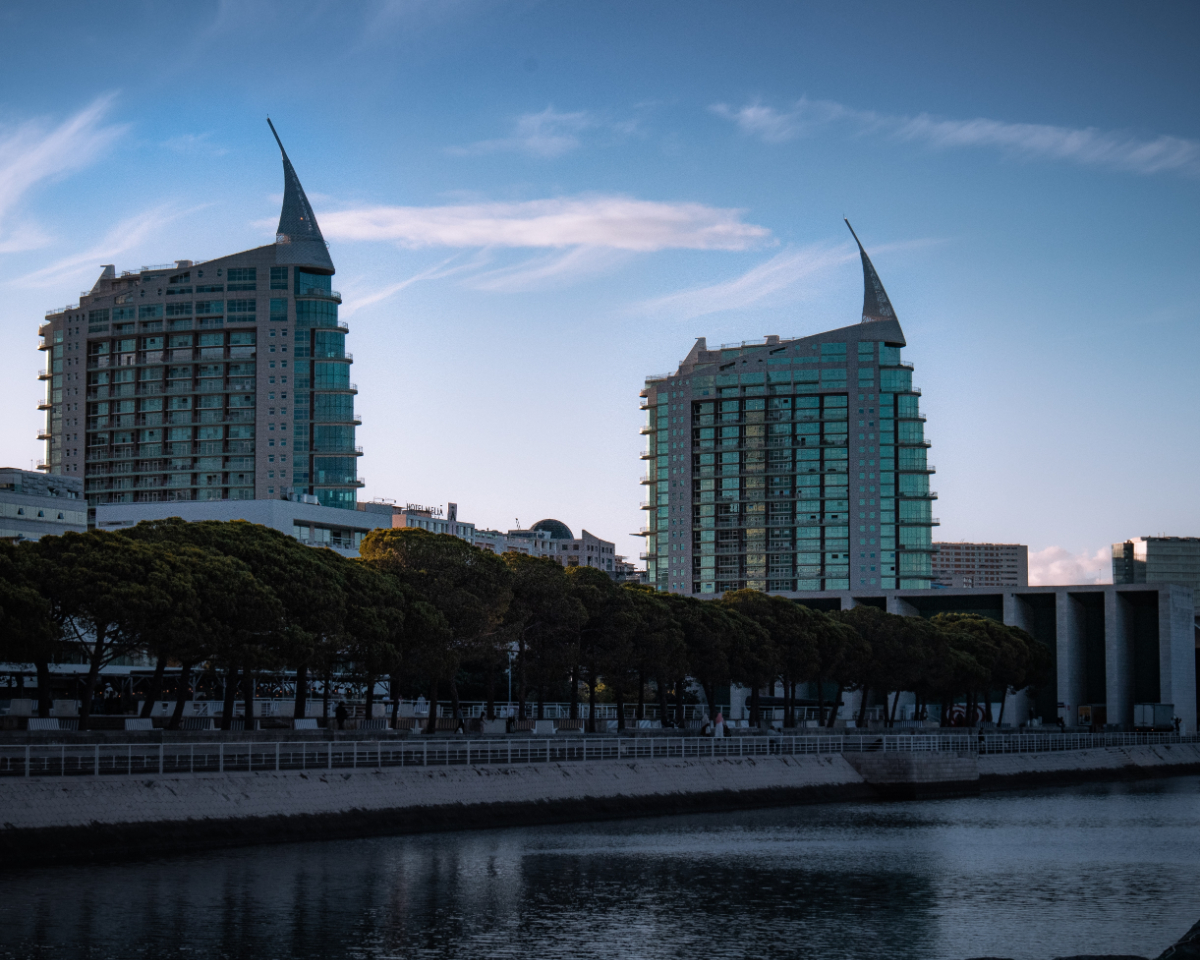 Over the past 50 years, Eastern Lisbon has transformed from a rundown industrial area into a thriving modern beacon of Portugal's development. Nothing shows that off more than the Parque das Nações, also known by locals as the "Expo". Construction started in the late 90s, and breathed new life into Lisbon. Monumental towers such as São Gabriel and São Rafael mirror one another, and are named after famed explorer Vasco De Gama's ships.
Speaking of which, head to the Vasco De Gama tower for a one-of-a-kind view of the river and surrounding Lisbon. You can also stay at the Myriad, one of the many five-star hotels in this area with amenities such as an indoor pool, spa, bar, and restaurant. From there, hop on a cable car at Telecabine Lisboa, taking you across the sky from the Tower to the nearby Oceanarium. Once you're back on land, enjoy leisurely shopping at the glass-roofed Centro mall. It is easily one of Portugal's most visually stunning malls, with over 150 local and international shops, so you'll never miss an opportunity to stock up on luxury items.
Travel Tip: When exploring the Parque das Nacoes wear comfortable shoes as most of your exploring will be on foot. Alternatively, you could rent a bike on the ground, as the cobblestones make for comfortable terrain.
Experience Five-Star Portuguese Dining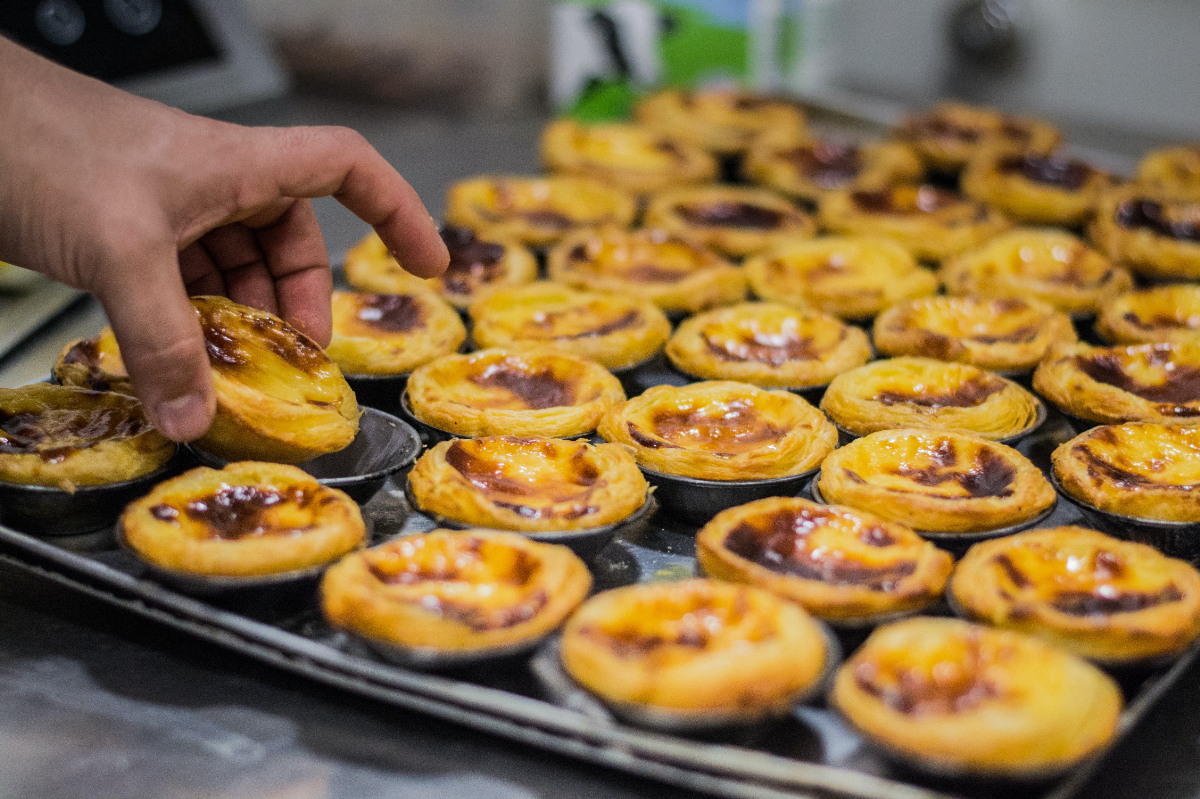 Lisbon is a foodie's dream come true, with a wide array of five-star options and legendary dishes. Pair that with quality service, fresh ingredients, and stunning scenery, and you get the Portuguese dining experience. For those keen on Michelin star foods, head to Alma. In the middle of the Chiado district lies this former warehouse turned rustic banquet hall. Alma's a la carte menu changes depending on the season, but rest assured you'll love everything on offer. They also provide a set menu full of local, international, and Mediterranean dishes dreamt up by Portuguese legend Henrique Sá Pessoa.
Alternatively, head to Eleven atop Edward VII park for a spectacular view as you eat. Joachim Kerper's experimental and highly celebrated menu is complemented by the panoramic scene, thanks to large glass windows. Otherwise, Eneko Lisboa provides the best of both worlds with an intimate dining hall with tasting menus and personal settings and a more extensive, traditional menu with family-style serving.
Finish your food journey with dessert at the Pasteis De Belem near the Jeronimos Monastery. Here you'll find the original, creamy, iconic Pasteis de Nata. This sought-after Portuguese snack has been a well-kept secret since 1837. It's a once in a lifetime chance to taste the real deal. Beyond the pasteis de nata, enjoy authentic Portuguese sweets such as the bolo reis, sortide, salgados, and marmelada.
Travel Tip: Most fine dining experiences require prior booking. Avoid lines at places like Pasteis De Belem, which is always crowded, by calling ahead to ensure you find space when you arrive.

⭐⭐⭐⭐⭐ Enjoy Lisbon, the historic capital city of Portugal, through our Lisbon private tours.
Conclusion
Whether relaxing by the pool or sailing under the Iberian sunset, Lisbon invites everyone to have an exclusive experience unlike any other. Are you ready to live like Lisboetas royalty? Reach out to one of our local guides and enjoy your own personalized private tour.
Image Source: https://www.pexels.com & https://unsplash.com