Kanazawa in known as a city of crafts. Feudal lords promoted art and craft technique a lot, so we have a lot of traditional art such as gold leaf, lacquerware, and silk dying.
Kaga Temari
Originally, these balls were children's toys, but now people use them to decorate rooms. They are supposed to bring good luck.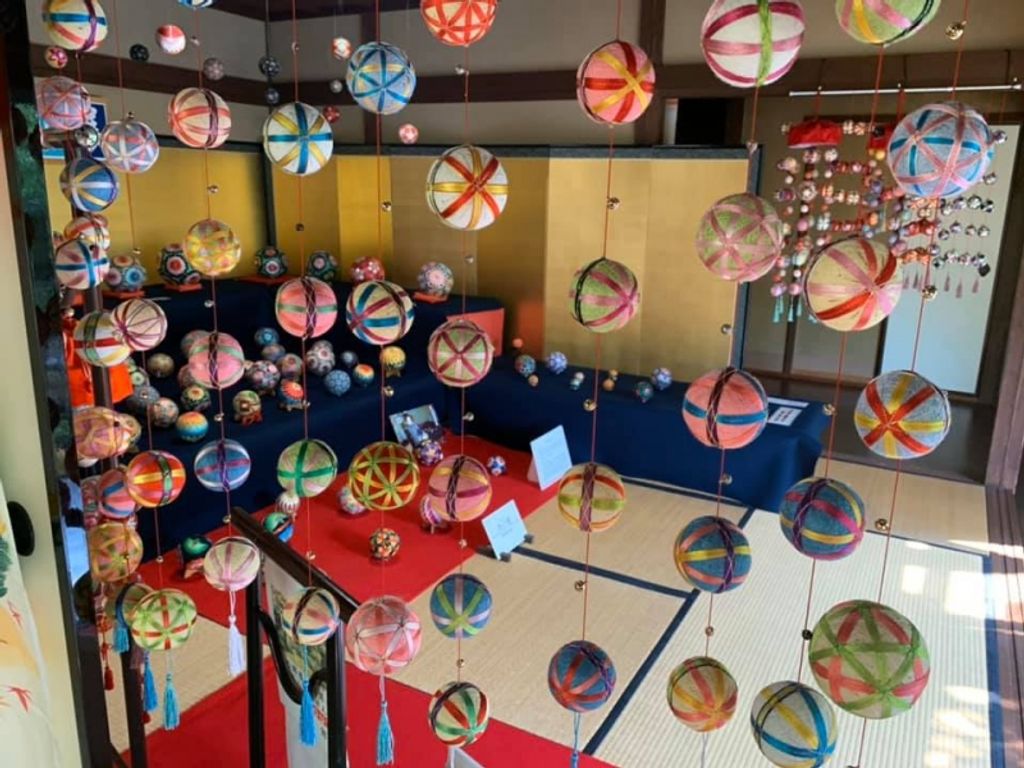 Maneki Neko
Beckoning cats sit at storefronts and entrances for good luck. One with its right paw raised brings more money, and one with its left paw raised brings more people. Some cats are so greedy that they are raising both paws.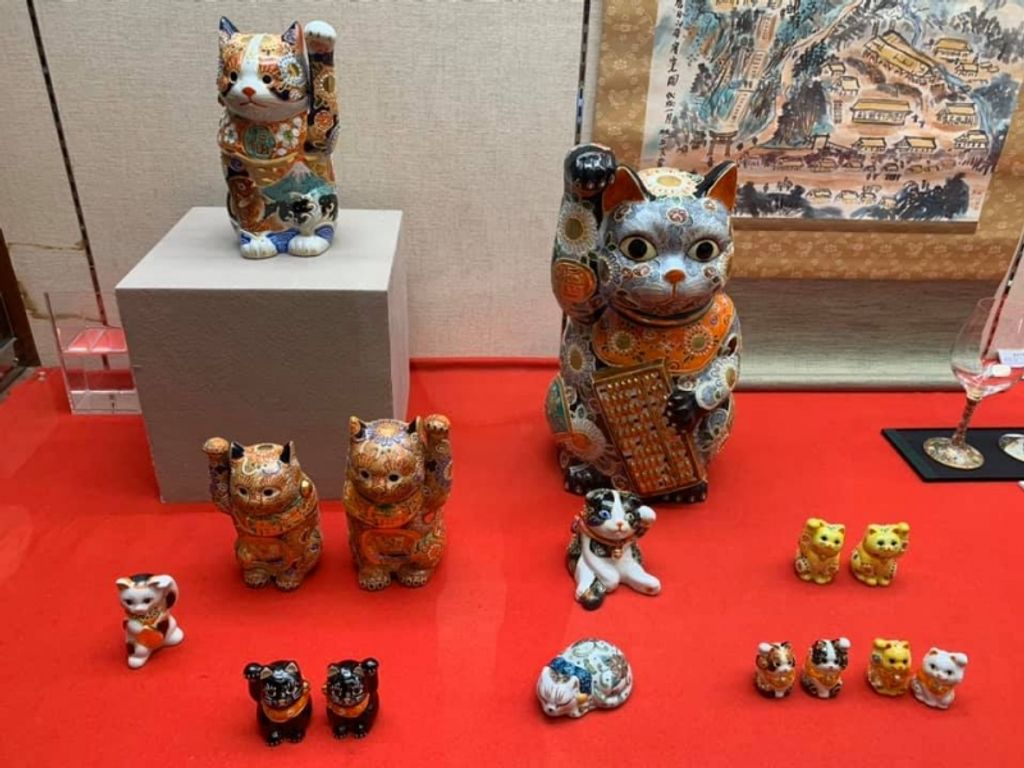 Kaga Yuzen
It's a local silk dyeing art from Kanazawa. The designs depict flowers, birds and landscapes, using a technique of shading from the outside to the inside. Compared to kimonos from other cities, it has more realistic motifs such as leaves partly eaten by bugs.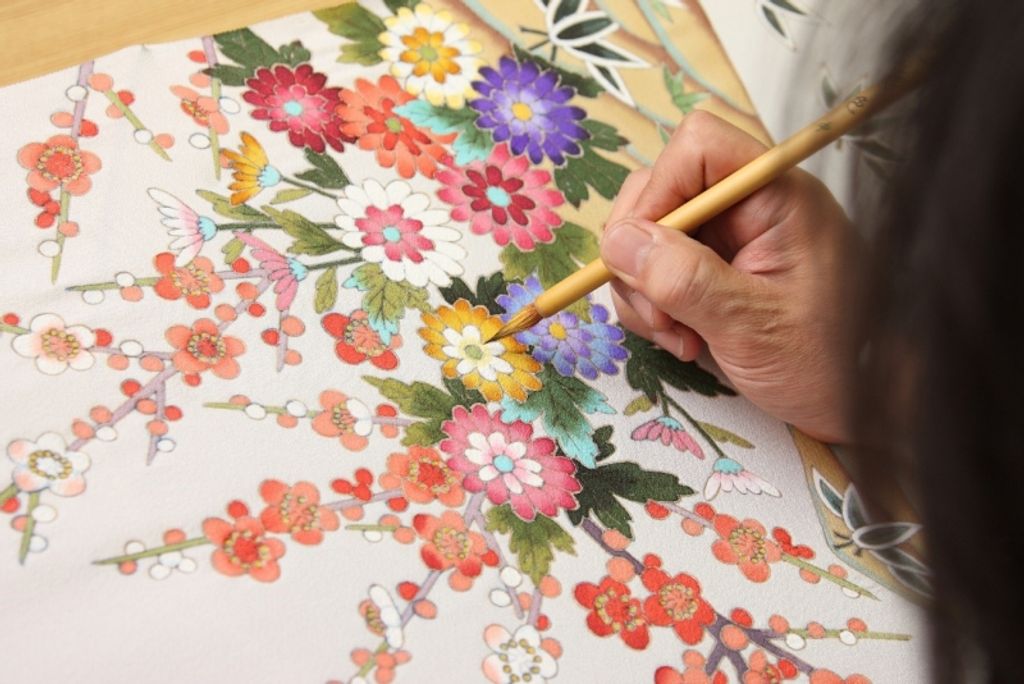 写真提供:金沢市