I was born in Kobe and had lived there until I graduated university and moved to live in East Japan.
I usually return to Kobe periodically by staying in my second house to execute my tour guiding business for west side of Japan.
The name of Kobe is well known as "Kobe beef" and the most famous beef in the wold. Please refer my blog shown as below URL.
Kobe beef introduction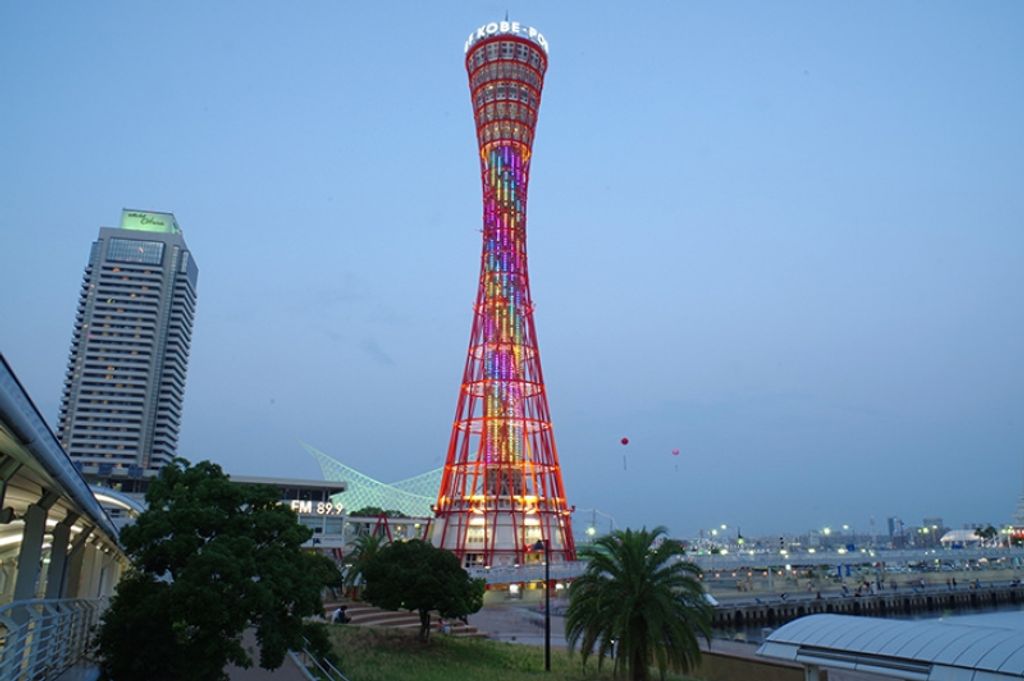 However there are lots of other aspects to fascinate people in Kobe.
I will explain a lot of those characteristics of Kobe as follows.

1) One of the best port town in Japan
Kobe is well known as a good port city in Japan. Currently, this port is connected by various major ports in the world with regular lines and this port is one of the entrance ports in Japan. Kobe has been the port town since the year of 740 having 1300 years history of the port.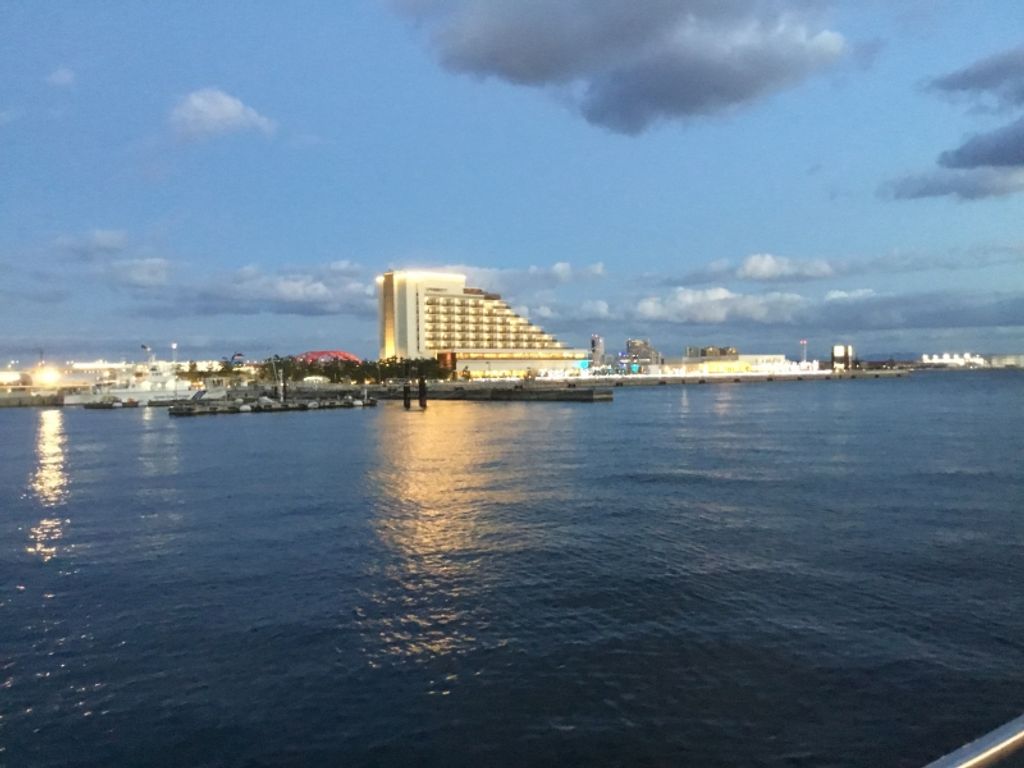 In late 12th century, Taira Kiyomori who was the top of Samurai in Heian era (794 – 1185) and established the base of Samurai world in Japan had started the trading business with Song (Chinese surname) at this port and he transferred the capital of Emperor residence from Kyoto to hear Kobe even only a half year. Thereafter, in Muromachi era (1399-1573), Yoshimitsu Ashikaga, the greatest Shogun of Samurai and built Kinkakuji/Golden pavilion in Kyoto had started the trading business with Ming(Chinese surname) here in Kobe. In Edo era (1600 – 1867), the trading with China had become at the peak.
Why the port of Kobe has become one of the best port in Japan, do you think ?
The topographical conditions to become a good port are as follows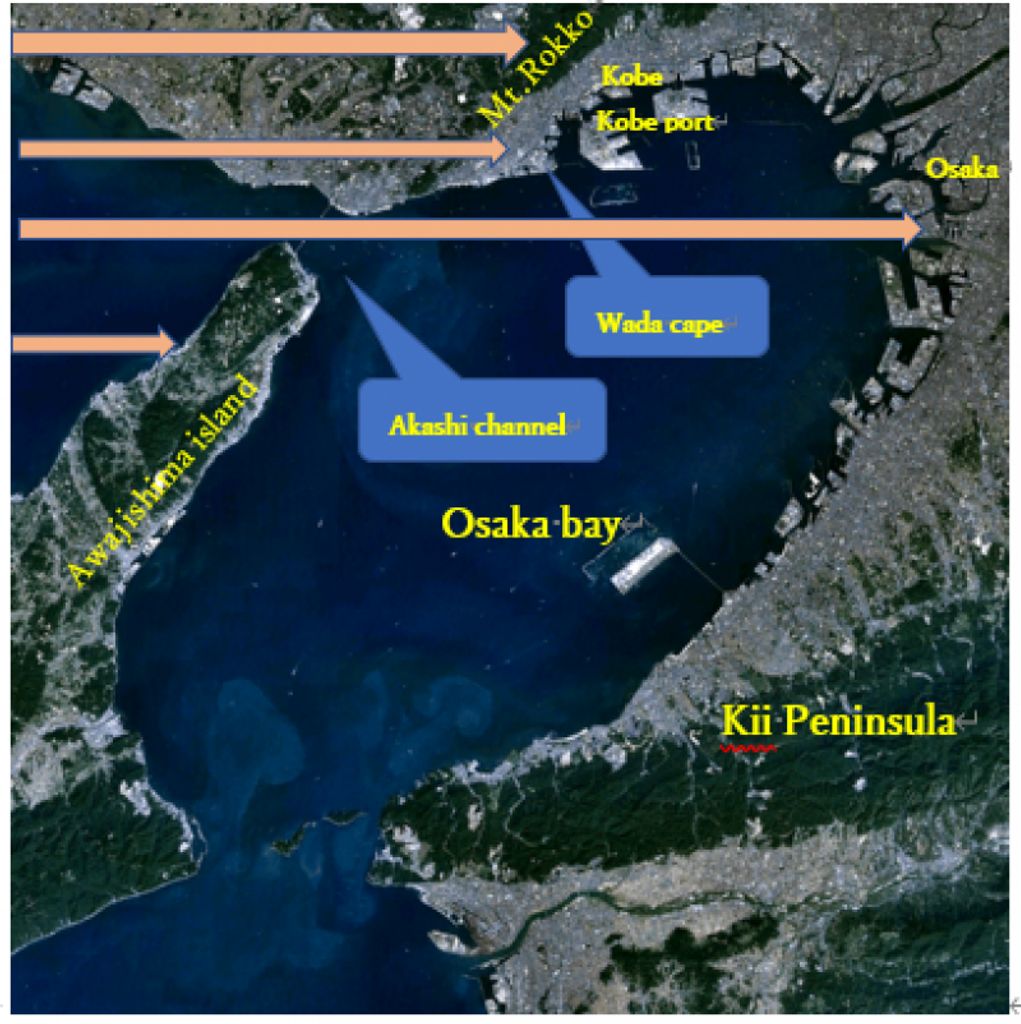 a) Enough sea depth to welcome a big ship
This sea depth was created by the topography between Mt. Rokko located north side of Kobe and the coastline of Kobe.
The distance between Mt.Rokko and the coastline of Kobe is only 3km and the gravel had flew through the small rivers near Mt.Rokko was not so large.
Therefore, those gravel had been piled up on the coastline with steep slope that caused enough sea depth. As the result, a big ship such as maximum 169,000 ton, 340meter length with 5,500 people capacity can anchor there.
b) Sea wave is calm
Please refer above attached photo I described which explain why sea wave in Kobe port is calm.
Osaka bay including Kobe port is surrounded by the lands such as the main island including Kii Peninsula and Awajishima small island that prevent the bay wave to be rough by wind. Also, there are one narrow slots from where westerlies blow through to Osaka bay.
Even in the condition, only Kobe port area is free from the bad influence of the strong wind because Mt.Rokko located in Kobe from East to West with canted can prevent the wind blow to Kobe port. Also, peer named Wada located in west edge of Kobe also prevent the wind blow through.
In Kobe coastline spot, there are lots of symbolic buildings such as Kobe port tower, Kobe Maritime museum, Kawasaki world and so-on.
Also, you can enjoy the sightseeing cruise service departure from Meriken park with viewing around to see the port and Akashi-Kaikyo bridge. From Kobe port tower observation floor, you can see overview of Kobe mountains, town and sea with 360 degree panorama.
2) One of the best fashionable and exotic town in Japan
Kobe is famous for the city of "Haikara" which means high collar. This word came from the atmosphere during Meiji era when lots of politicians and government officials had wore the high collar closing. This atmosphere has come from the combination of the culture between Western and Japan.
After Treaty of Amity and Commerce between USA and Japan was concluded in 1858, Japanese government decided to open five trading ports in Japan which were Kobe, Yokohama, Nagasaki, Hakodate and Niigata.
Kobe has been opened as a strategic port in 1868 after Meiji government started as the result of Meiji restoration in 1868.
As the result of opening these ports in Japan, many foreign people from Europe countries had come to Japan to live in the port cities. Specially in Kobe, they handled economic business. Japan government had assigned the lands for them as around 2000 people in some area between Rokko mountain and Kobe port area. As the result of their movement to Kobe, various Western culture had been imported to Kobe that has led Kobe as the atmosphere of mixing culture between Western and Japan.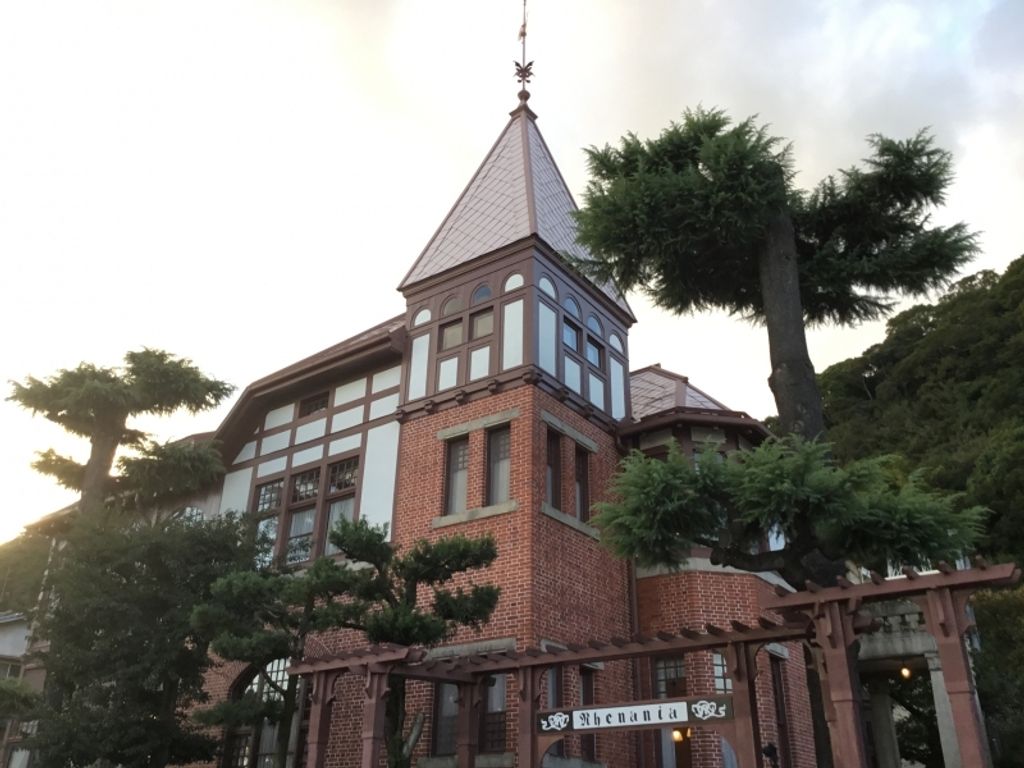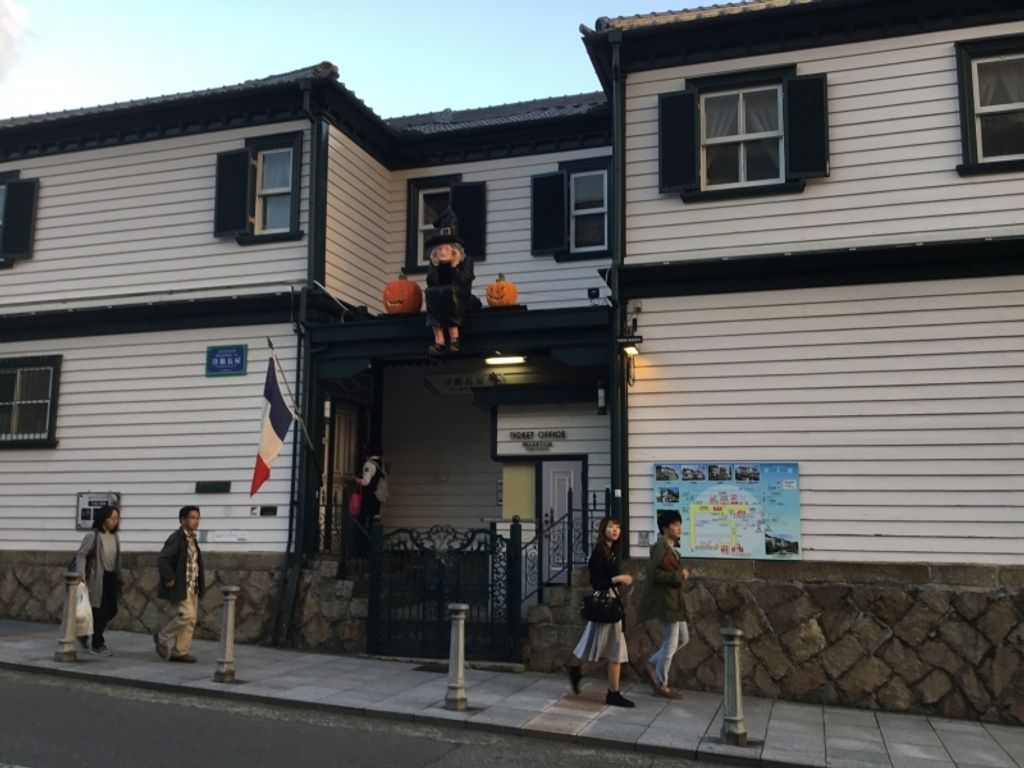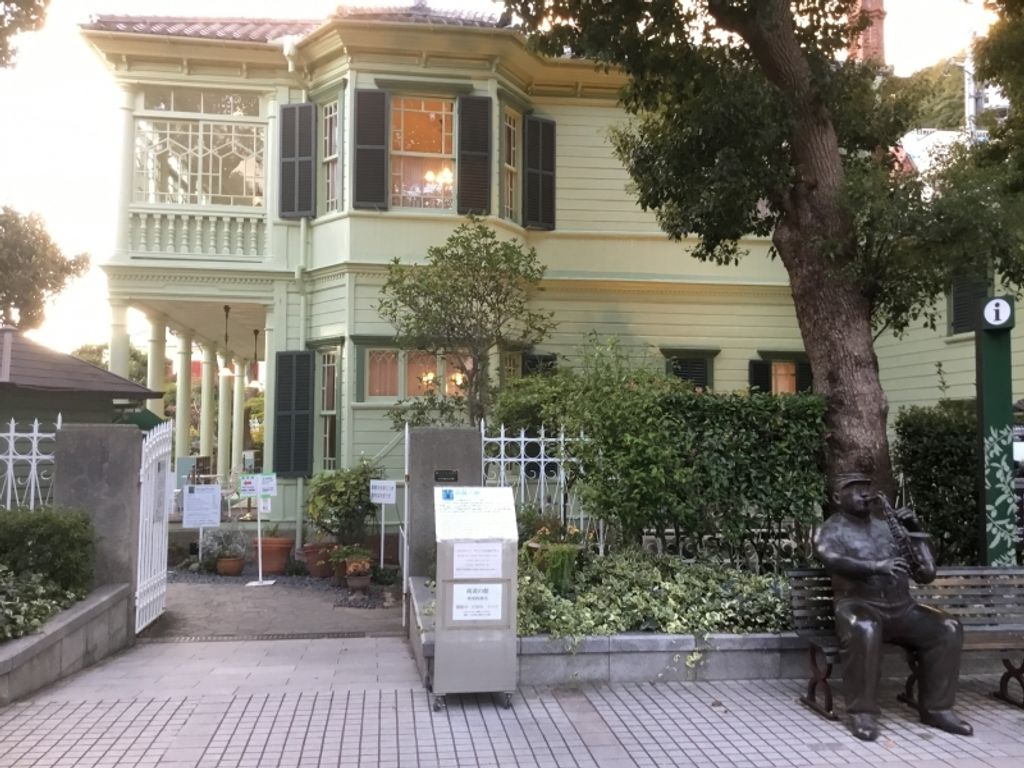 You can feel such atmosphere specially in Kitano area which located in north side of Kobe city on the foot of Mt.Rokko where you can find a famous Western style residences built mostly for early foreign settlers during the end of the Shogun and Meiji era that is named as "Ijinkan". (Please refer the photos shown above.)
There are many foreign people living there even at present and you can meet them during walking through the road and alleys.
3) Special delicious foods which are originated by Kobe
Special delicious foods such as cake, bread, sweets, tile-shaped rice cracker that has been influenced by lots of foreign people who had lived there after Meiji restoration in 1868.
"Kawara-senbei" as a tile-shaped cracker was originally made in Kobe whose materials are wheat flour , sugar, eggs and water.
The origin of the cracker before Kobe port opened had used a little wheat flour and sugar and was not so good taste, however, thanks to Western culture imported, lots of wheat flour and sugar had been imported and Kobe itself has started to produce those materials.
Then, the cracker has become famous in all over Japan. (Please refer below photo.)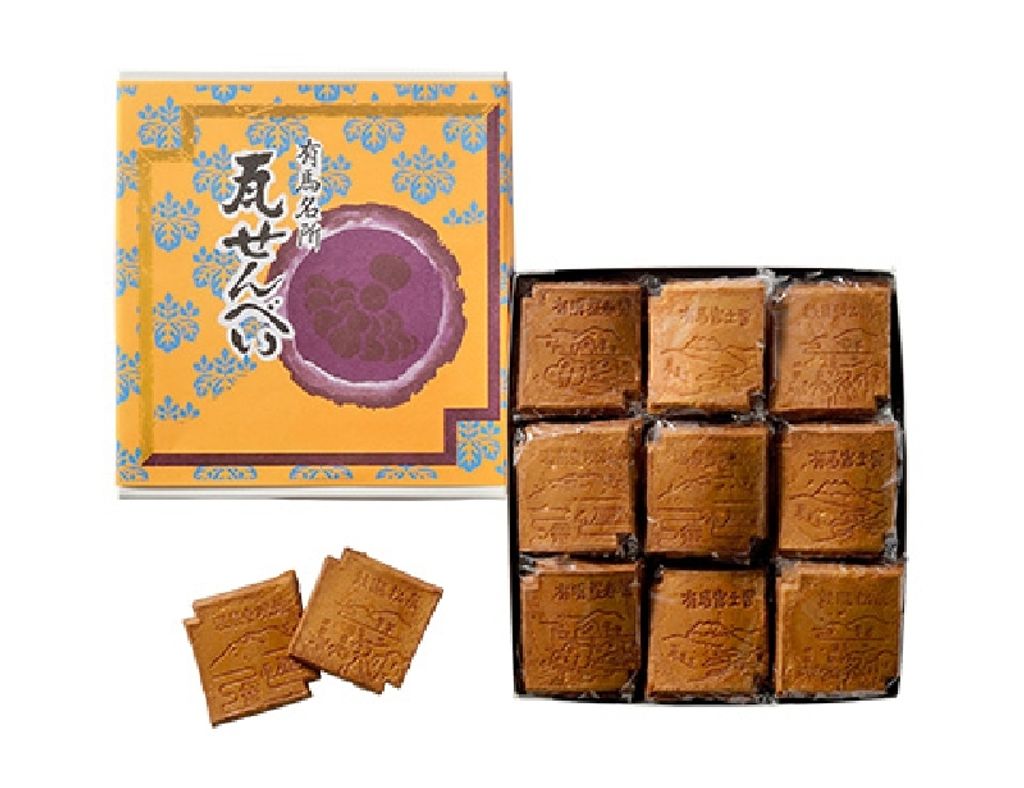 Also, as the result of abundant wheat flour and sugar be used in Kobe, very delicious cakes and cookies has been manufacture and been sold to all over Japan. As such, the culture of western cakes has been spread out from Kobe in Japan.

4) Special delicious water gained in Kobe
Special delicious water coming from Rokko mountain which are famous for all sailors coming from all over the world.
They bring back the water to their countries and it is said that it is not spoiled ever after they pass through the equator.
The reason why this water is not spoiled is that there is little organic matter inside the water.
Also, the reason why the water is so delicious is that there is only a little mineral such as Calcium and Magnesium included inside the water. Those characteristics are caused by the figure of seep of Mt.Rokko that prevent organic matter and Mineral be melted inside the water.
I remember that from my childhood, I had drunk tap-water daily with good taste
5) Historically important several site of Shrines and temples
a) Kitano-Tenman shrine is located in the corner of Kitano-zaka slope where lots of Kitono Ijinkan (Western style residence built mostly for early foreign settlers during Meiji era/1868-1912) are lined up.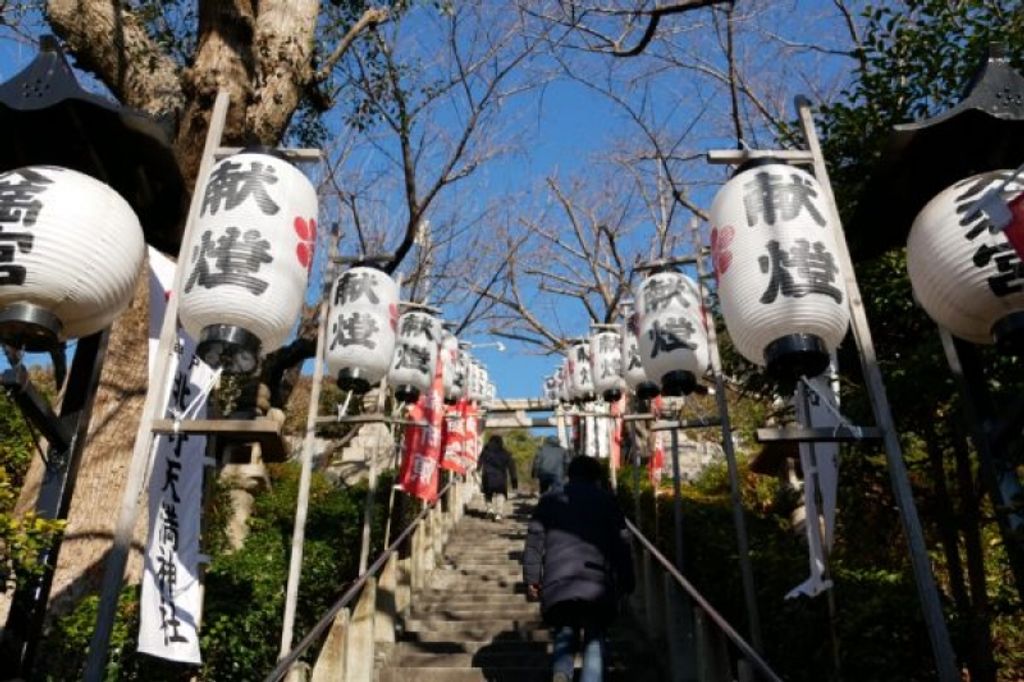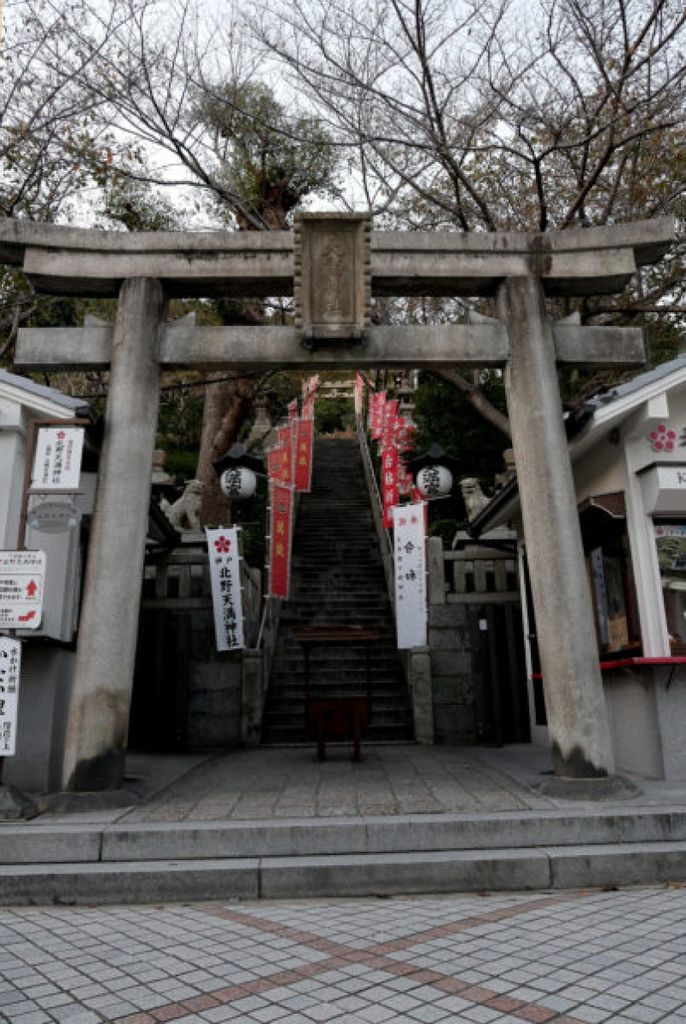 This shrine was built in about 1000 years ago by Kiyomori Taira who was the top of Samurai in Heian era (794 – 1185) and established the base of Samurai world in Japan and he transferred the capital of Emperor residence from Kyoto to hear Kobe even only a half year.
At that time, he welcomed the God from Kitono-Tenman shrine in Kyoto and deified the God in this shrine.
This shrine is known to bring you some benefit such as warding off evil, exorcism and love accomplishment.This shrine deify the God of learning named Michizane Sugawara. Therefore, this shrine also brings you success of pass examination and learning. This is also the best place where you can see the overview of Kobe city from here as shown in below photo.

b) Minatogawa shrine
Minatogawa shrine is located in the center of Kobe city and has been familiar with Kobe citizens.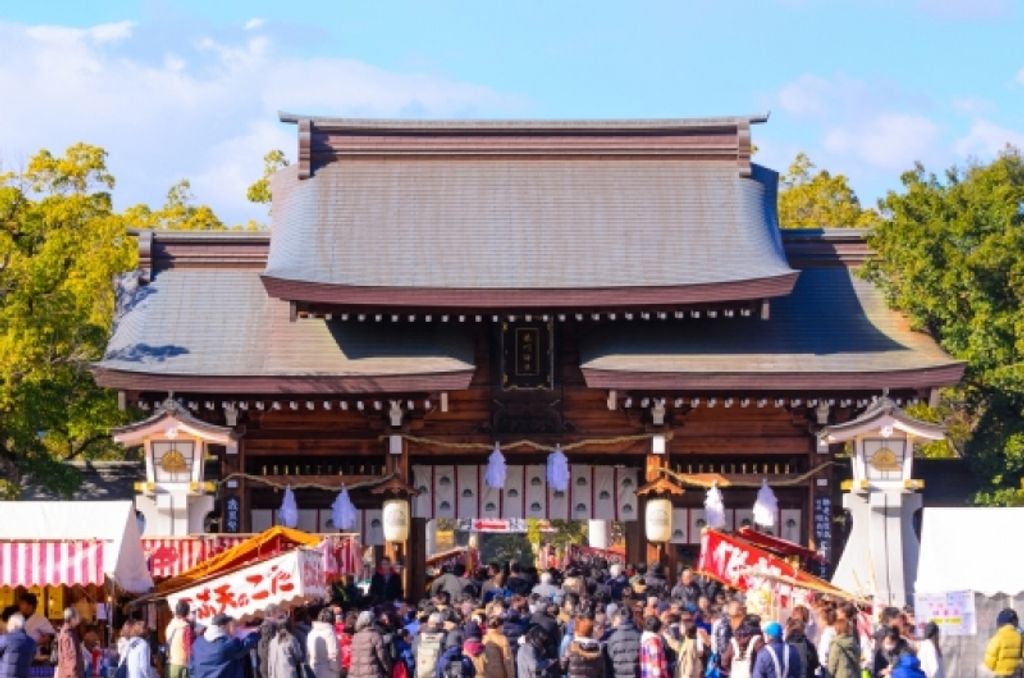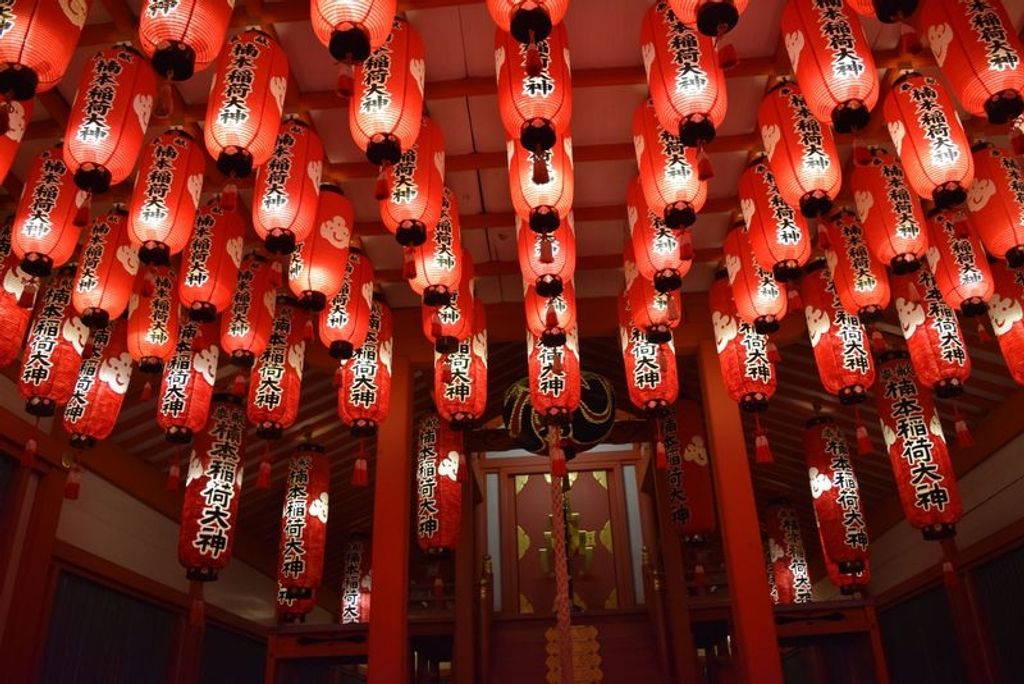 This shrine deifies Masashige Kusunoki who was one of the best Samurai Top worriers and has been respected from all Japanese people because of the best faithful Samurai spirit to Emperor. You can see his statue in the compound of Tokyo Imperial palace area. Inside this shrine, you can see several places of interest such as Kusumoto Inari shrine which is the best photo shots place and Sanctuary where lots of swords, armors, paintings and writings are exhibited. This shrine brings you success of business and safety of your family.
c)Ikuta shrine
Ikuta shrine is located in the best bustling area of Sannomiya/Kobe. It's Vermillion shrine is so impressive. The name of Kobe is said to come from this shrine. This is the power spot of romance and bring you the love accomplishment.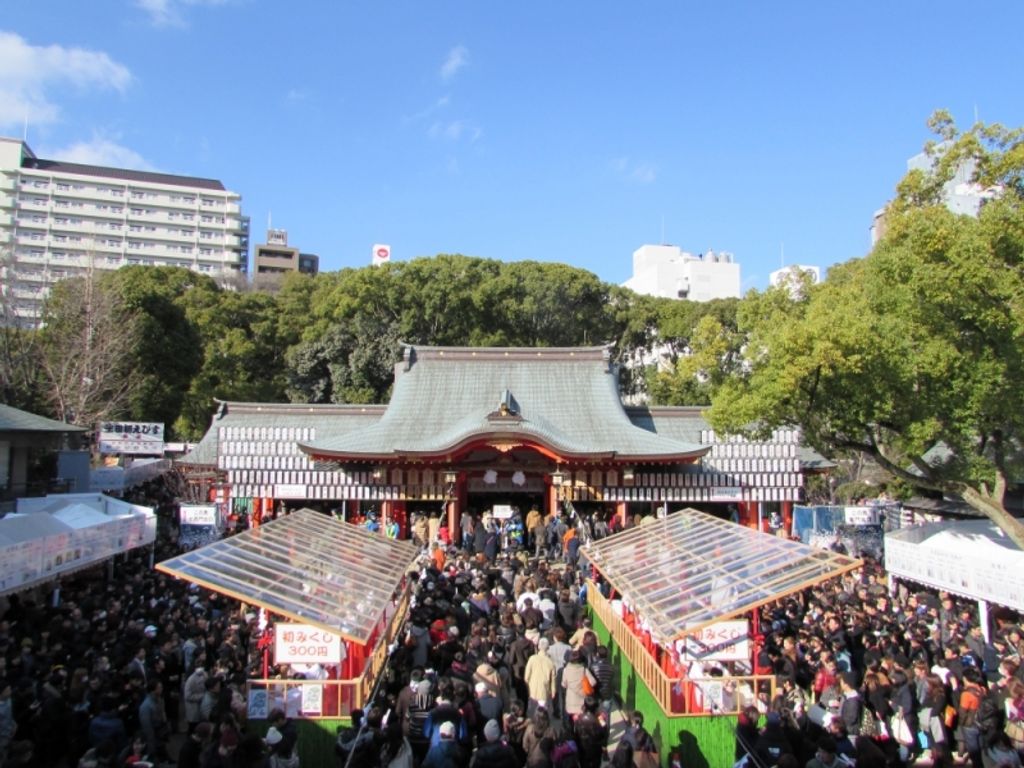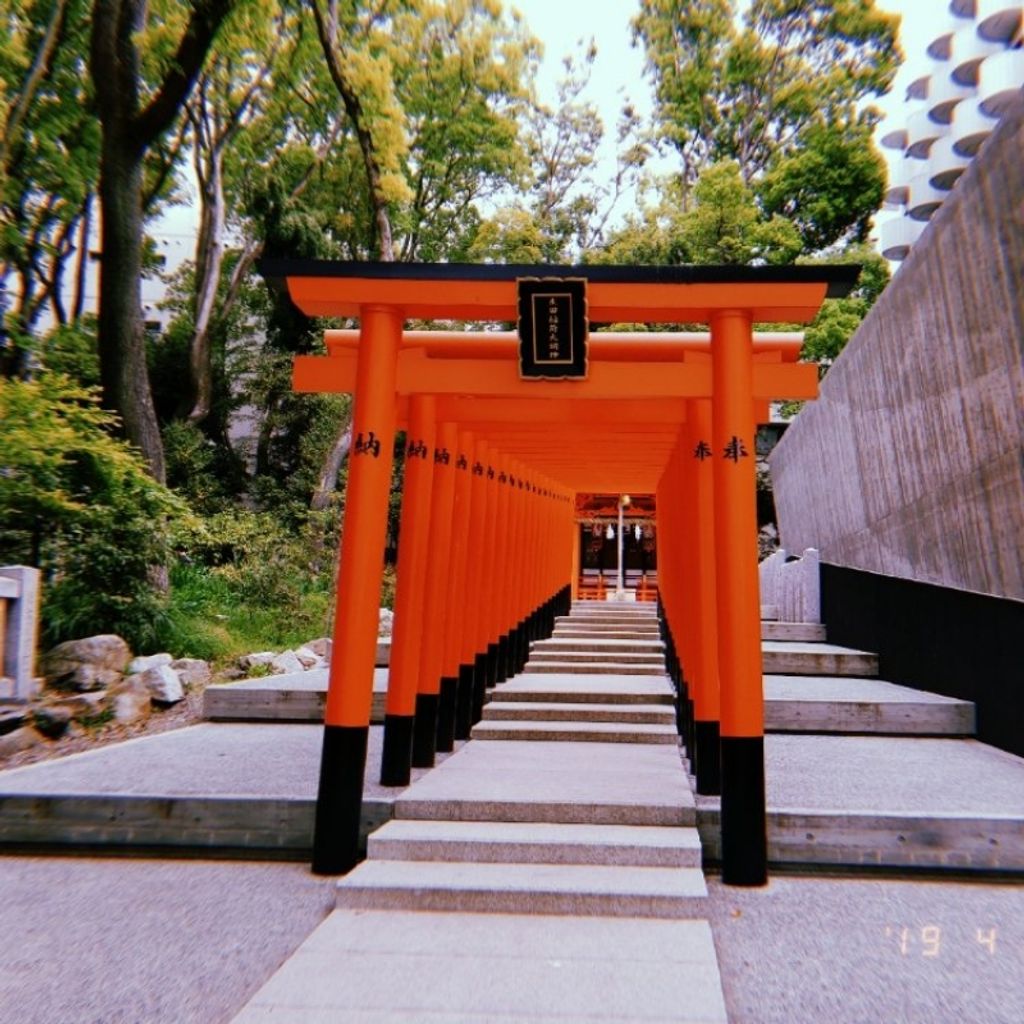 6) Mt.Rokko sightseeing:
Kobe Rokko mountain is a mass of mountains which lie with stretching from south-east to north-west of Kobe and surrounding area by around 30km. This Rokko mountain is famous for the landmark in this area of Kobe. This is also famous for the spot of night view and there are lots of observation places set in these area.
This night view is one of the three best night view spots in Japan, other spots are the view from Hakodate mountain and that of Inasayama in Nagasaki.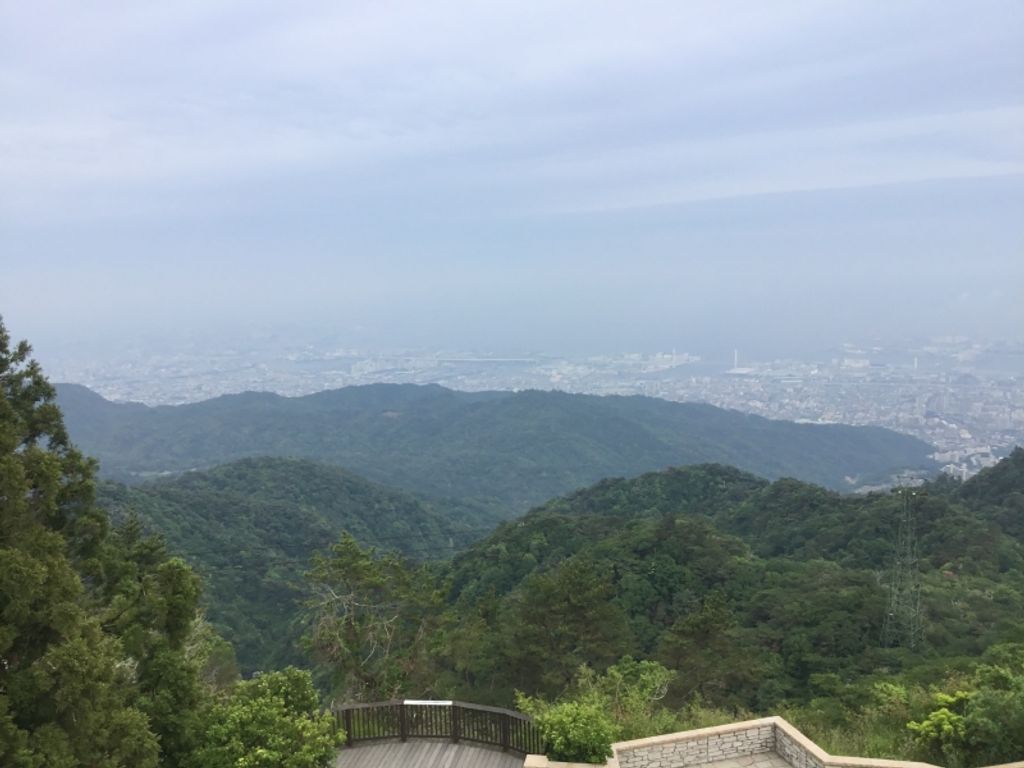 On the top of Mt.Rokko, There are two main observation places.
One is Observation Café (Tenran Café) by no charge of admission. The other is Rokko Shidare Observatory by admission fee of yen 300 per person. Both above were granted the rank of one star in the Michelin Hyogo version in 2016.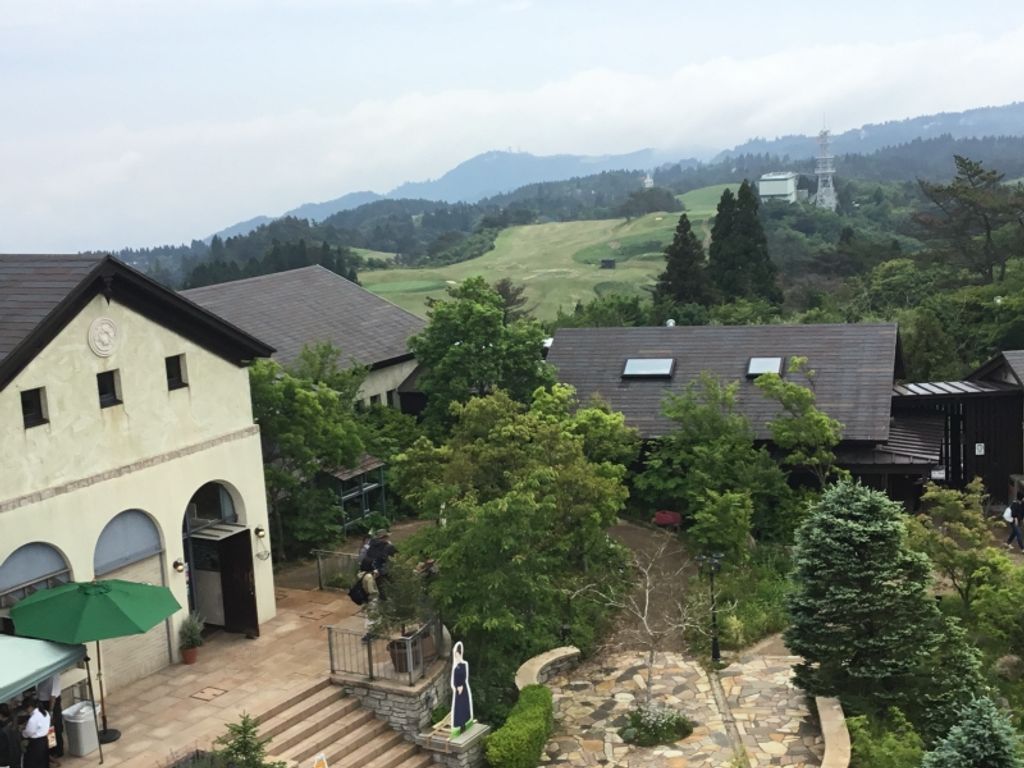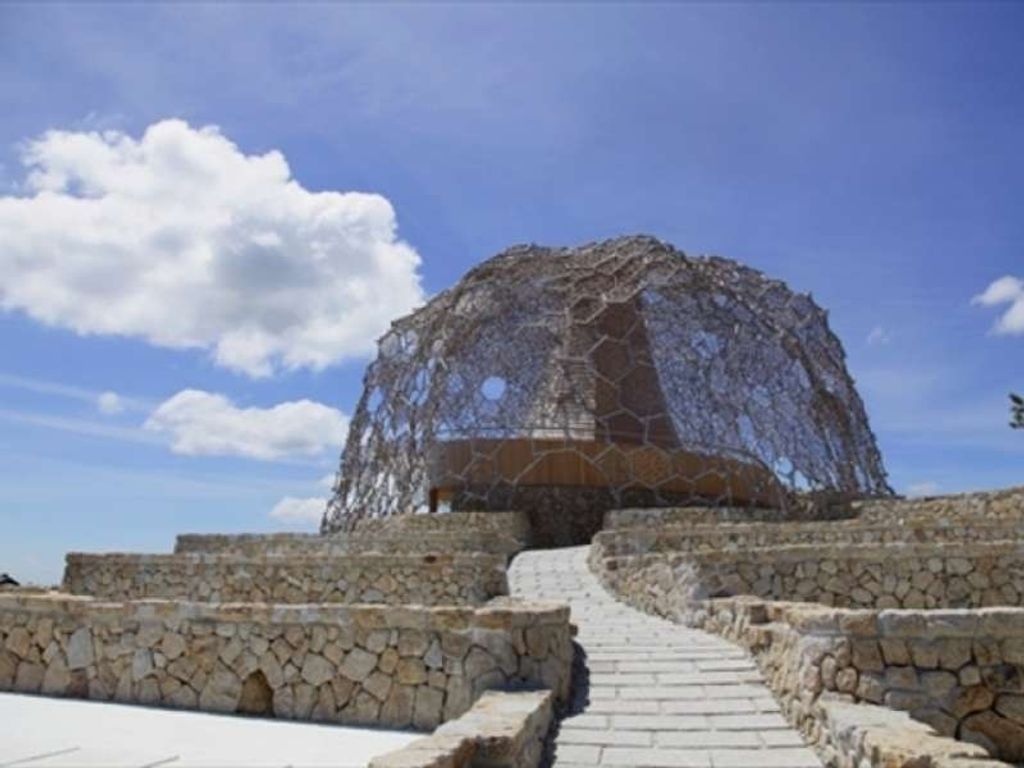 From those observation platform located near the station ,you can see the overview of Kobe and also Osaka, Wakayama in the distance which is said to be $10million night view if you see it at the night.
There are some restaurants and variety of souvenir shops. If you like, special event of "Lightscape of Rokko" is held inside Rokko Shidare Observatory from 6:00pm and you can enjoy fantastic art of Light.


7) Modern shopping area in Kob
a) Motomachi down town shopping street
You can fee the excellence of Kobe when you walk through Motomachi shopping street.
The arch of stained glass is the sign of the street.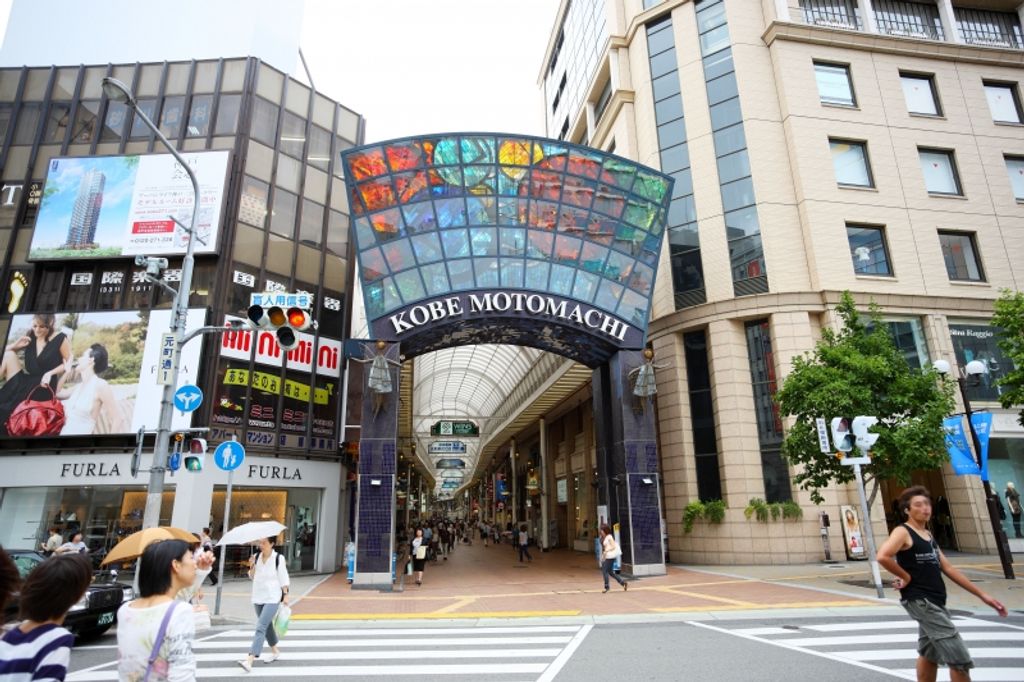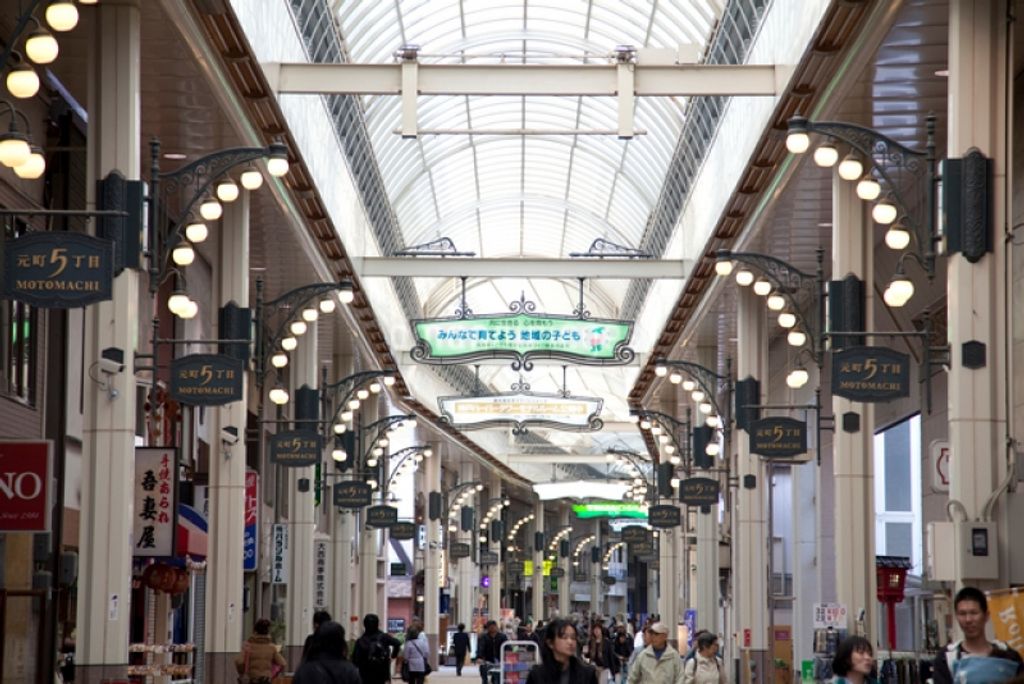 There are about 300 stores and some of them are the old established ones more than 100 years passed. These stores are handling for fashion, miscellaneous goods, gourmet and Café. Also, various events are periodically held on this shopping zone.
You can enjoy the culture and art of Kobe in here.
b) Big shopping complex in Kobe harbor land
This harbor land has a big shopping complex with various shopping, gourmet, movie theater and amusement space.
You can feel Kobe as a combination town of sea and mountain with walking around the land by being exposed to the sea breeze.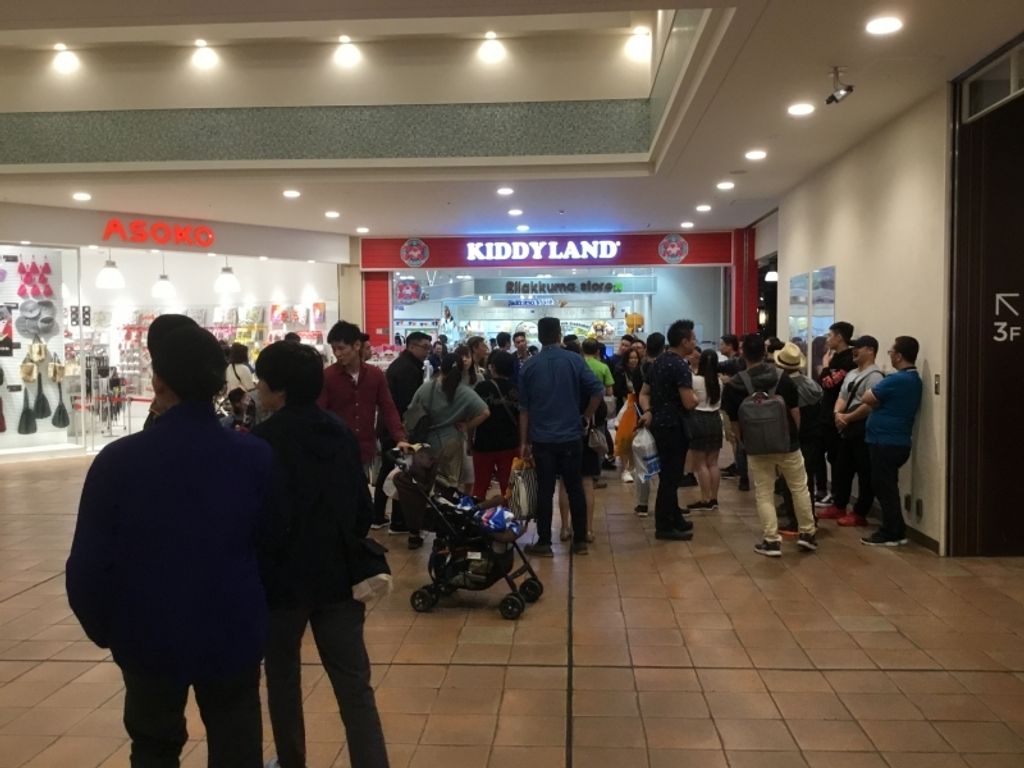 8) Arima Onsen (Hot spring)
One of the best Hot-springs as good quality and oldest history is Arima-onsen. Several others are Kusatsu, Dougo, Gero and Shirahama.
Arima-Onsen (Hot-spring) is located north-east in Kobe and around 1.8million people come to enjoy there every year.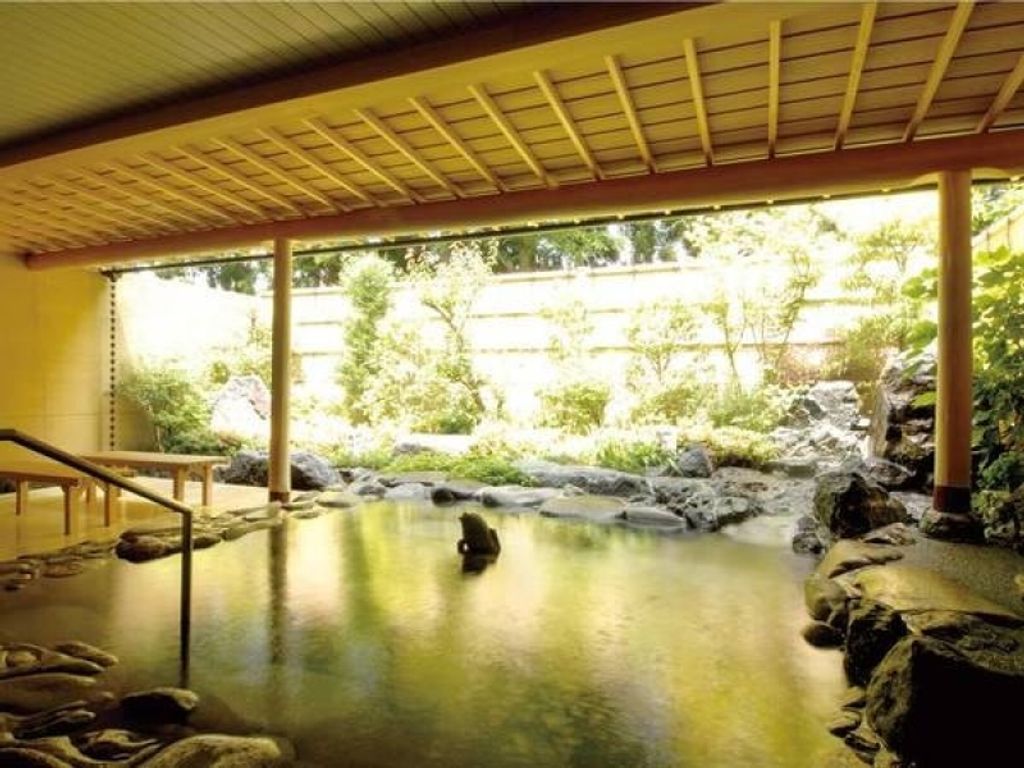 Please refer my blog of detail introduction shown as below URL.
Arima Onsen introduction

If you become interested in visiting these Kobe tour spots, please contact me. I can support you and I recommend one night (staying in Arima onsen) and two days Kobe tour. By Kashima