At the southwestern tip of the Iberian Peninsula lies Portugal, a country bursting with vibrant colors, stunning sounds, and incredible views. As one of Europe's most sought-after locations, its sandy beaches, historic 16th century architecture, and flavorful seafood makes for an unforgettable trip. With epic tales of global conquest and quiet pockets of peace and luxury, Portugal is a traveler's dream.
In this article, we'll look at five of the most popular destinations in Portugal to discover which GoWithGuide adventure suits you best. Our skilled guides will create a personalized tour itinerary that speaks to your sightseeing desires.
Faro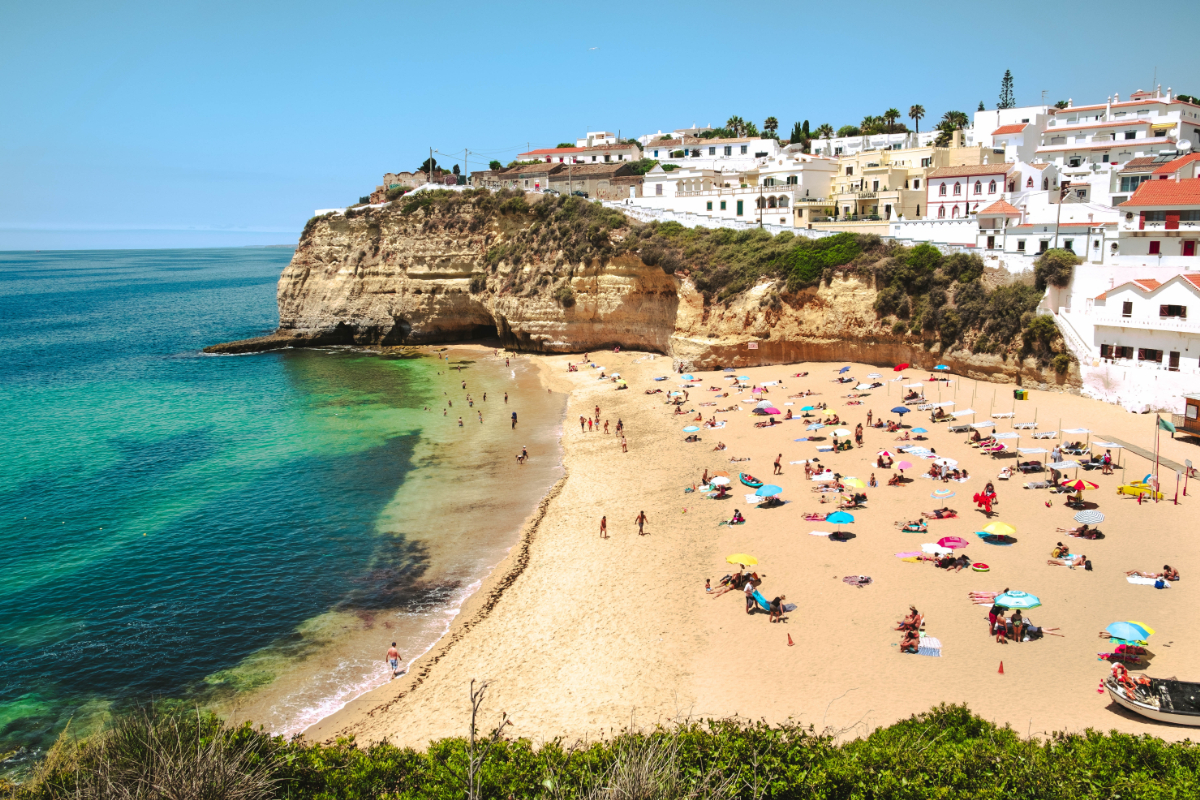 Welcome to Faro, the capital of the Algarve region, known for its seafood, hillside hotels, and sandy beaches. The coastal town is a surfer's paradise thanks to the swelling waves and soft sand. With an understated beauty, Faro isn't as crowded as some of the larger Portuguese towns, so your tour will be easy-going. Kick things off at the Ria Formosa, a biodiverse lagoon stretching 60 kilometers from Faro to Tavira. You'll find protected wildlife like ospreys, shanks, stilts, spoonbills, storks, razorbills, and flamingos. You could observe the Ria Formosa via a cruise on a catamaran or solar boat. Talk to one of our guides about booking your private ride.
Soak up some local architecture at the Faro Cathedral. Built in 1251 after Faro had been reclaimed from Moorish rule, the cathedral features a large, imposing Gothic tower meant to show the military strength of the ruling Christian class. Over time, the cathedral underwent several renovations, especially after its razing by the English in 1596. Follow this up with a stroll through Faro's old town. The whitewashed houses, terracotta roof tiles, and stand-alone restaurants are a charming change of pace.
Evora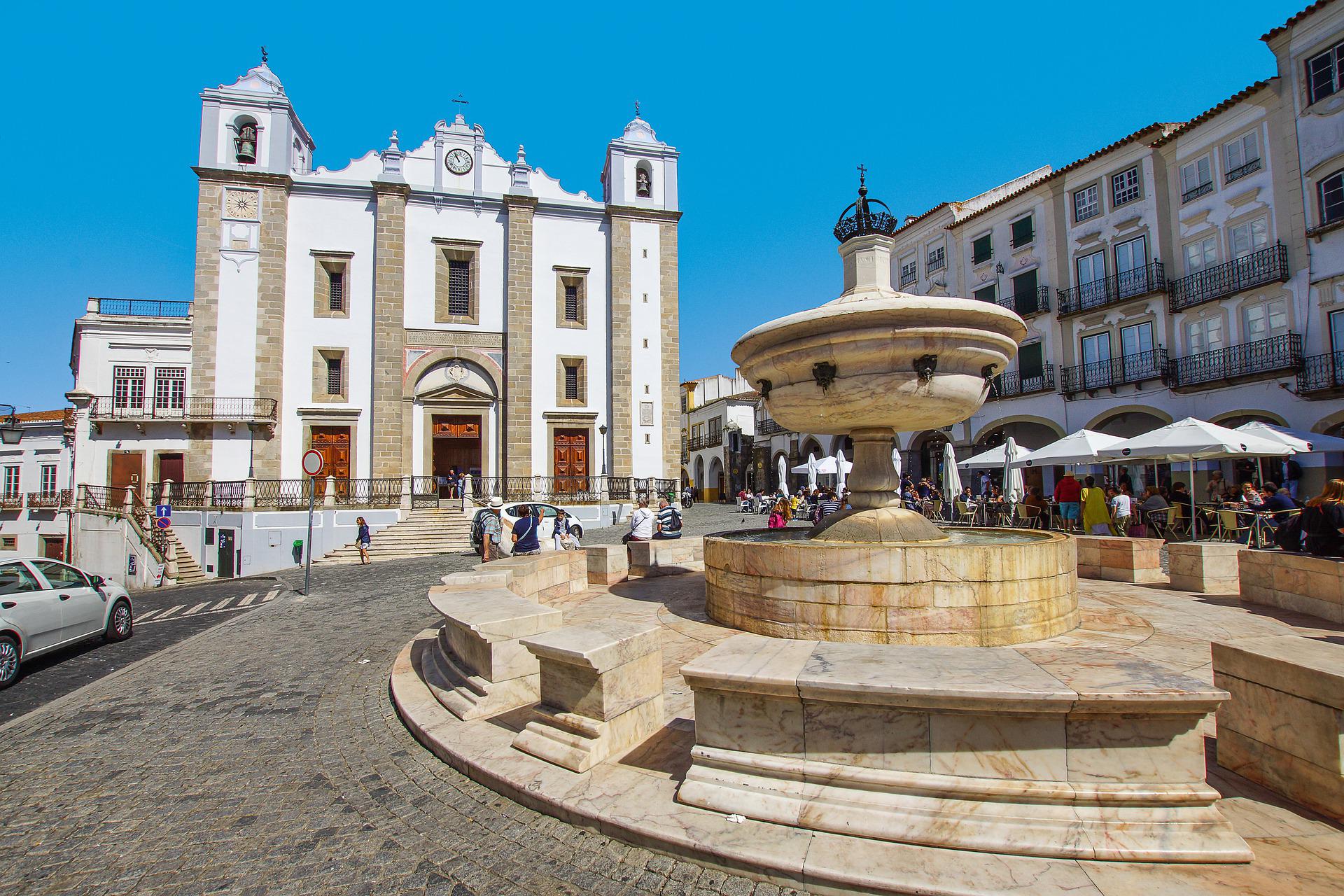 Up next is the sun-baked city of Evora. The capital of the Alentejo region is a balanced mix of archival charm and modern amenities. During the medieval era, Evora stood out as the epicenter of culture, arts, and education, drawing in a diverse crowd that contributed to its unique architecture.
To soak up as much knowledge as possible, start your adventure at the Evora Museum. Filled with natural light, interactive exhibits, and riches from former noblemen and bishops, it's a fresh take on a traditional walk-through museum.
Fifteen minutes away is the Roman Temple, also known as the Temple of Diana. The temple has 14 remaining columns held up by a sturdy granite base and is one of the most visited attractions in the city. For an eerie twist, head to Igreja de São Francisco where you'll find a rather terrifying display known as the Capela Dos Ossos.
Because of the hot Mediterranean climate and its closeness to Portugal's interior, Evora sizzles during the summer, so be sure to consider the weather. Our local guides will plan a personalized tour that suits your comfort and answer any questions you may have about daily life in Evora.
Porto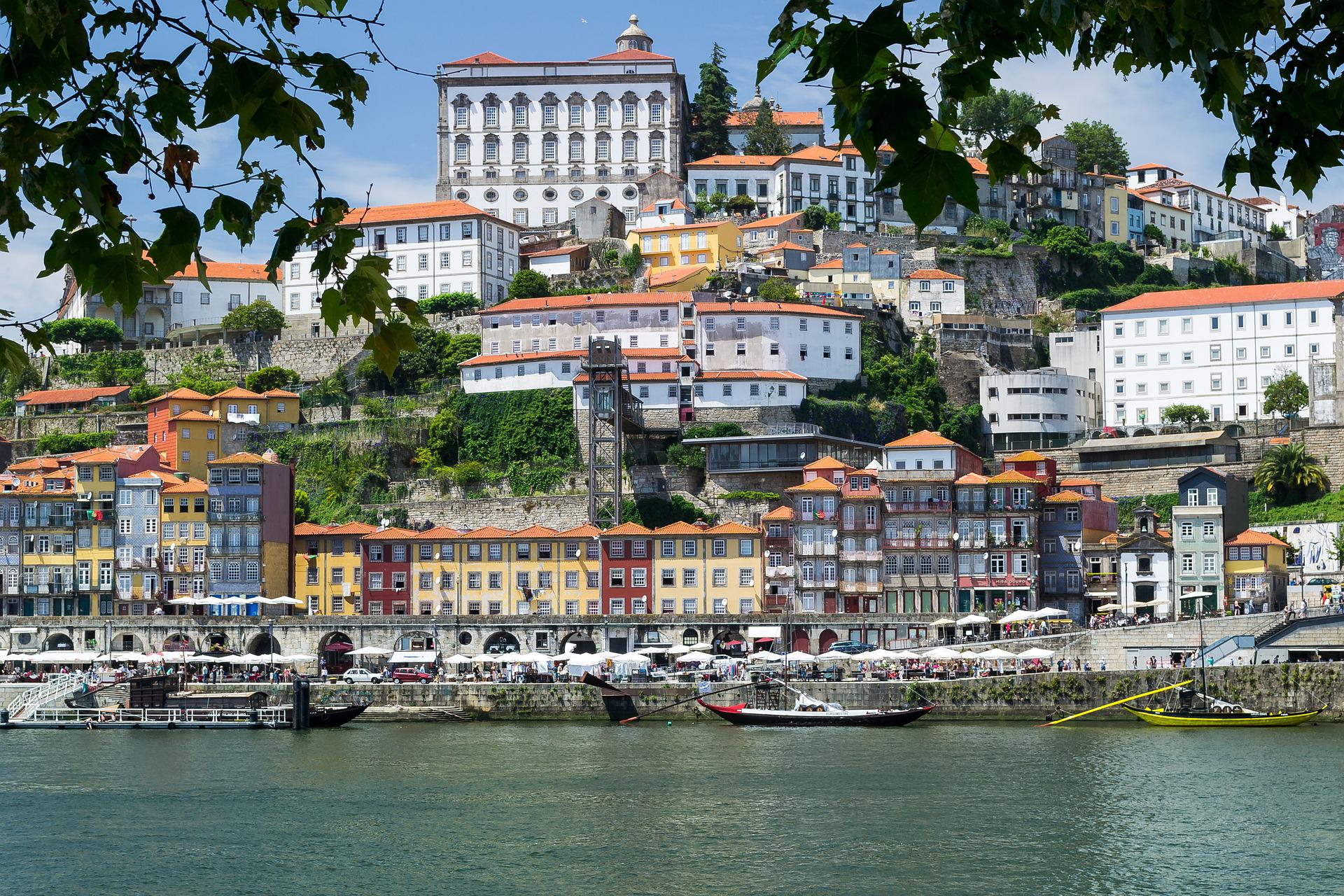 Overlooking the Douro estuary is Portugal's second-largest city, Porto. The city center alone has around 1.7 million people and is a UNESCO World Heritage Site, much like other destinations on this list. The compact streets invite you to explore the place known the world over for its business, trade, and economic strength. What started as a former outpost for the Roman Empire is now a national monument for Portugal. Some even believe its original name, Portus Cale, is the inspiration behind the nation's title.
There's no better place to start than Cais Da Ribeira, Porto's riverfront area. The stunning piazza is full of energy, and you can pop into one of the many restaurants, bars, music clubs, or shops along the river and experience local living in its most authentic state.
For a tranquil environment, head to the Casa de Serralves, a villa celebrating the Art Deco period. Built between 1925 and 1944, it's a museum framed by manicured grounds, structured topiary, and a breathtaking fountain. History lovers will enjoy a tour of the church of Sao Franco, the last Gothic memorial in Porto. Completed in 1425, and renovated throughout the years, its brightest feature has to be the ornate interior woodwork.
Porto can get pretty busy, so it's best to have a local guide walk you through a lively street tour.
Sintra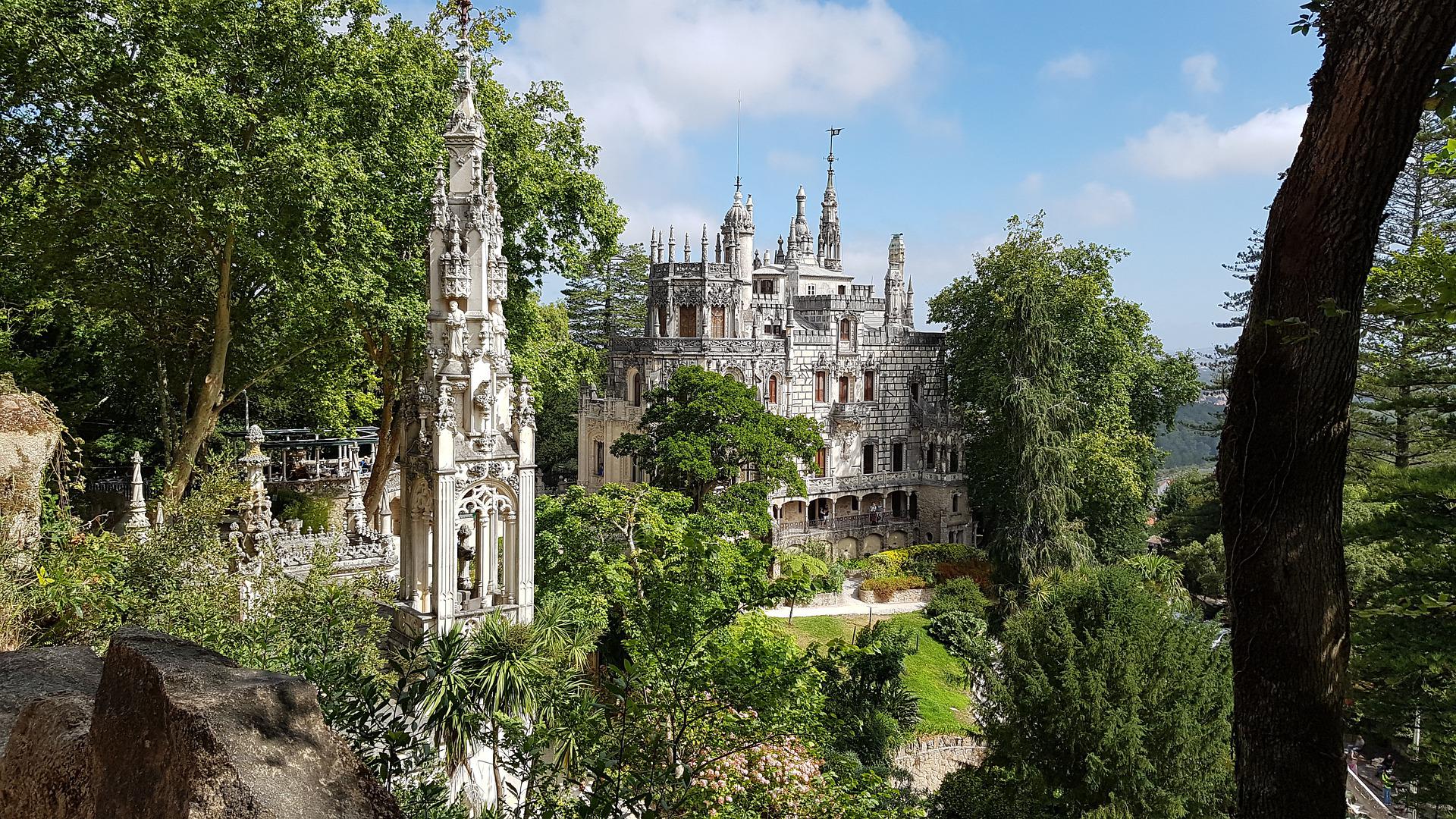 Next up is magical Sintra. This town, just 24 kilometers from the capital, transports you to a whole new world. On the northern slope of the Sintra mountains, towering pine forests hide magnificent castles, whimsical wells, and 11th century ruins. It was in the 19th century that most of the enchanting buildings you see today were built. Modeled after European Romantic architecture, the palaces took inspiration from previous Gothic, Egyptian, Moorish, and Renaissance structures to create a hybrid design with subtle details. English poet Robert Southery was so inspired by the town that he dubbed it "the most blessed spot on the whole inhabitable globe". Like the royals who used Sintra as their summertime vacation, you'll be spoilt for choice when it comes to which landmark you should explore.
The UNESCO world heritage site is also home to Pena Palace, a colorful castle overlooking the Parque da Pena gardens. These gardens highlight the best of Portuguese flora and fauna while celebrating exotic trees imported by former aristocrats. On a slow stroll through the greenery, our guide will highlight the small ponds, grottos, and statues paying tribute to royalty such as King Ferdinand II, who commissioned much of the 85 hectare garden. The Quinta da Regaleira features carefully carved stone and winding gardens full of hidden passages and an inverted tower steeped in myths tied to the mysterious Knights Templar.
Lisbon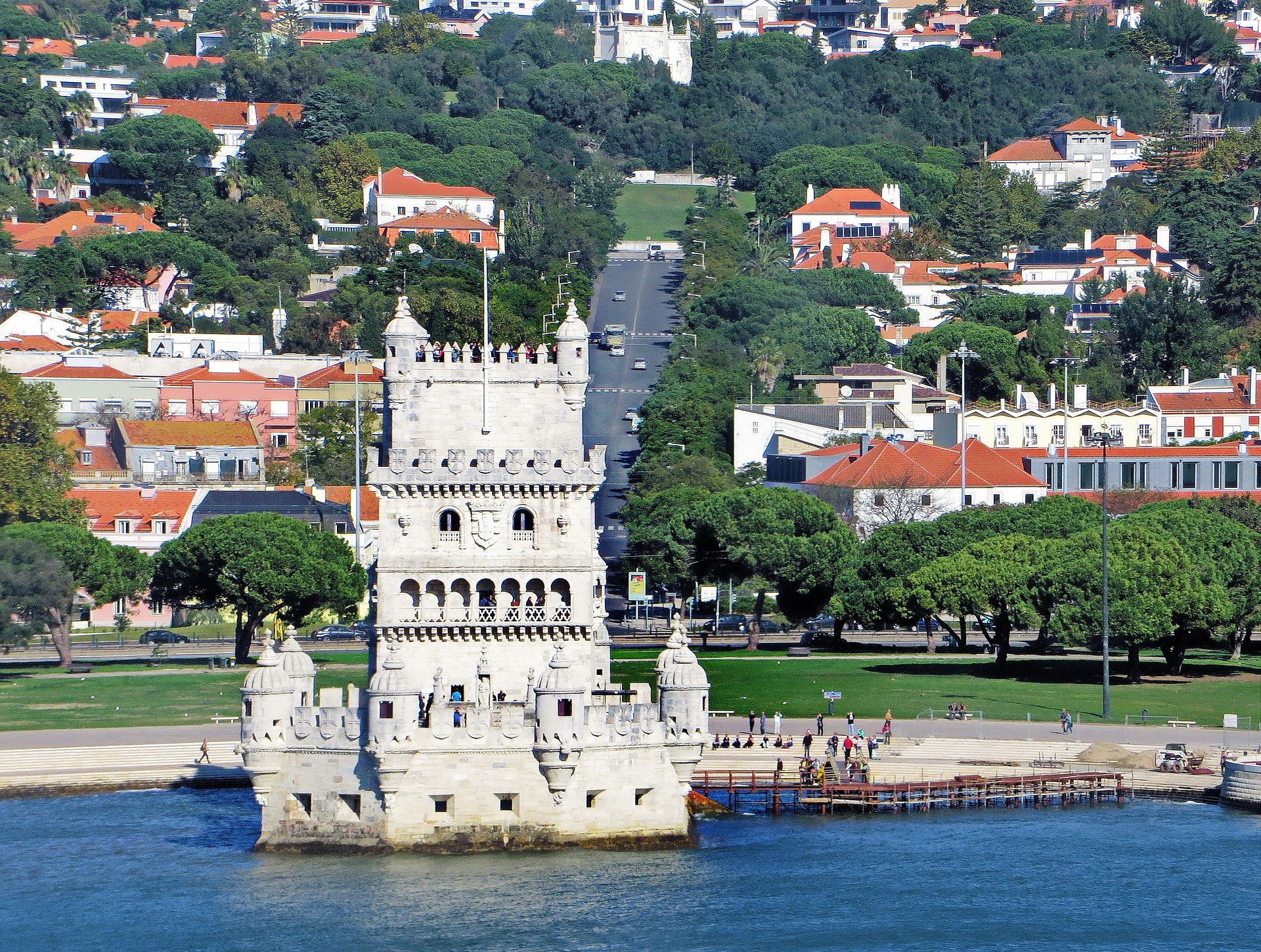 Last stop, Lisbon. Known by locals as Lisboa, there's no better way to cap off your journey than with a deep dive into one of Europe's oldest capital cities. And there is so much to see and do! What started as a small settlement marked by the Celts and established by the Phoenicians, grew into a metropolitan hub for royals, workers, and world-renowned explorers. For centuries, ancient Lisbon was part of the Roman province of Lusitania. After the empire collapsed, the settlement changed hands many times, perhaps the most notable being its capture by the Moors in 711, and Christian reconquest some 400 years later. By the late Middle Ages, Lisbon had grown in stature and popularity, creating an environment ripe for Portugal's maritime expansion.
Today, Lisbon is a blend of Moorish, medieval, and Gothic designs. No place highlights this better than the Jeronimos Monastery. This 16th century place of worship features key imagery from the "Age Of Discovery", including carved statues and green courtyards. Close by is the Belem tower, a symbol of Portuguese military defense along the coastline. Tucked between these two monuments is the Pasteis De Belem, a restaurant that carries the secret recipe behind Portugal's flaky, creamy dessert. If you're hungry for more, head to the Alfama district, Portugal's oldest township. Here you'll find the perfect blend of folk music, fashion, and food. The winding streets take skillful mastery so this and other must-see spots are available for touring alongside a local guide.
Conclusion
There's more to see when touring the Portuguese Republic with us, so get in touch with a local expert guide and plan your perfect trip today!
Image Source: https://www.pexels.com & https://pixabay.com