How about spending your holiday in Awajishima Island if you are repeat visitors?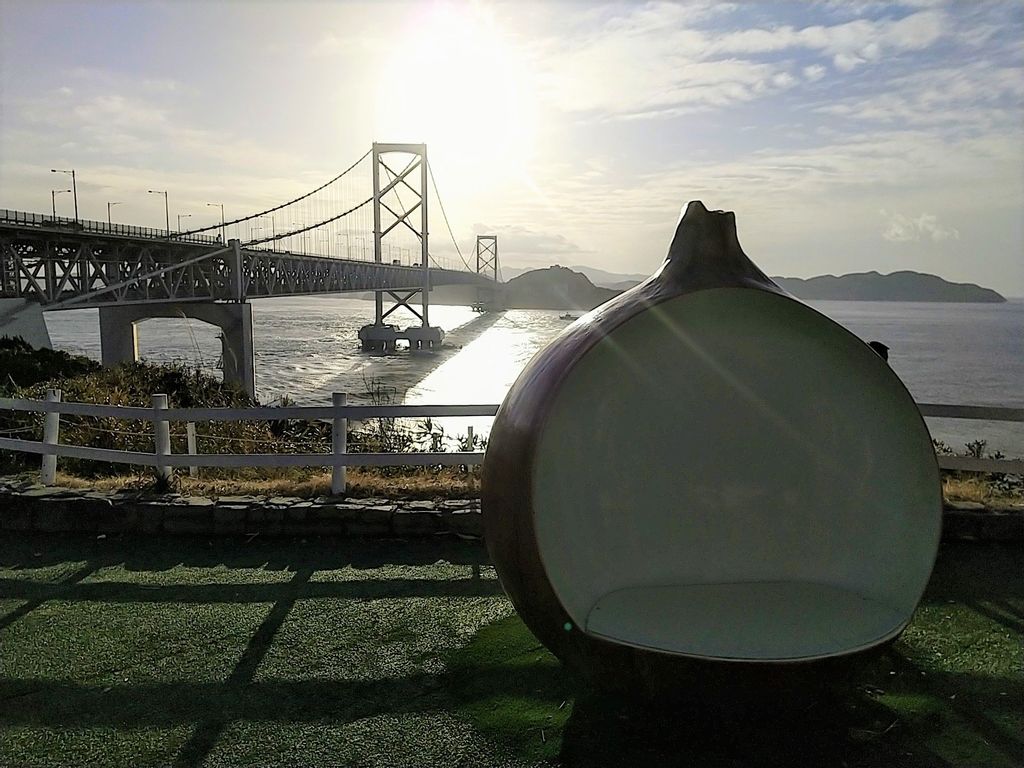 Awajishima Island is the biggest island (as large as Guam Island or Singapore Island) located in the Seto Inland Sea. It is connected with Kobe by Akashi-kaikyo O-hashi (the world's biggest suspension bridge) and is connected with Shikoku Island by O-Naruto-kyo, the Great Naruto Bridge (one of the longest suspension bridges in Asia). You can observe Naruto whirlpools (whirling tide) around O-Naruto-kyo Bridge.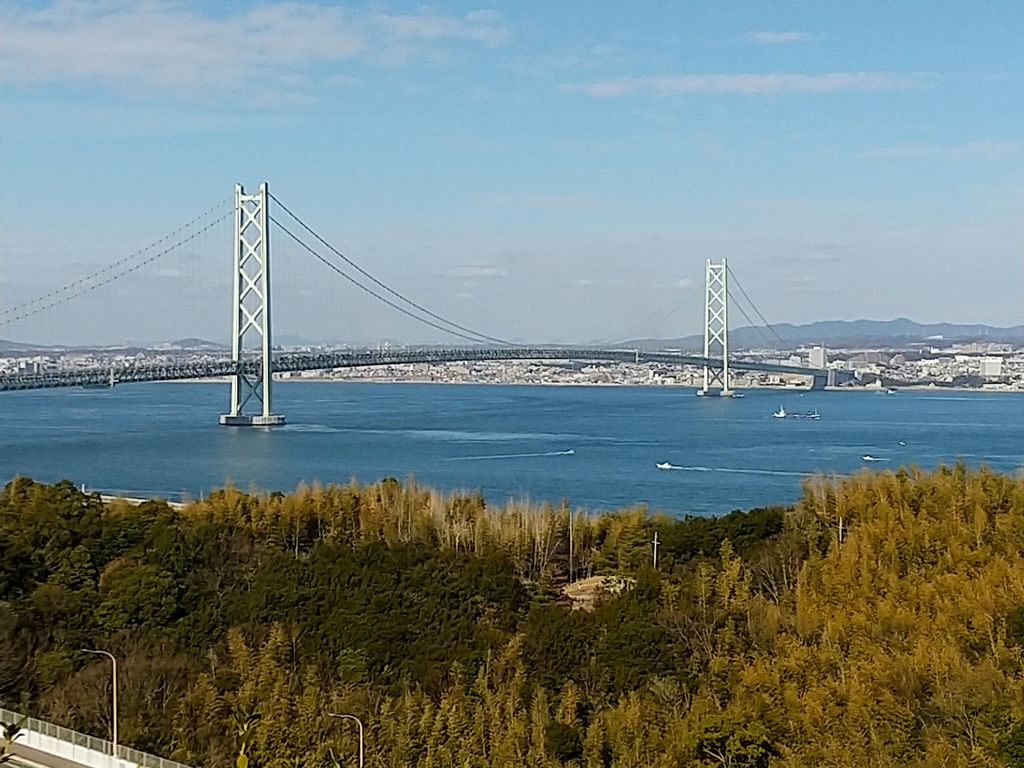 In Awajishima Island, there are various sightseeing spots such as
Awaji Hanasajiki, flower park where you can enjoy various flowers from season to season,
Awaji Farm Park England -Hill where you can see animals such as koalas, sheep, and experience harvest (picking fruits or vegetables), dairy (milking, making butter, bread, ice cream), handicraft,
Awaji World Park ONOKORO, amusement park where you can enjoy various attractions and miniature world (you can visit some famous world sightseeing spots of miniature-sized).
Of course you can enjoy onsen and delicious seafood. Also, the beautiful beaches and the sea will welcome you.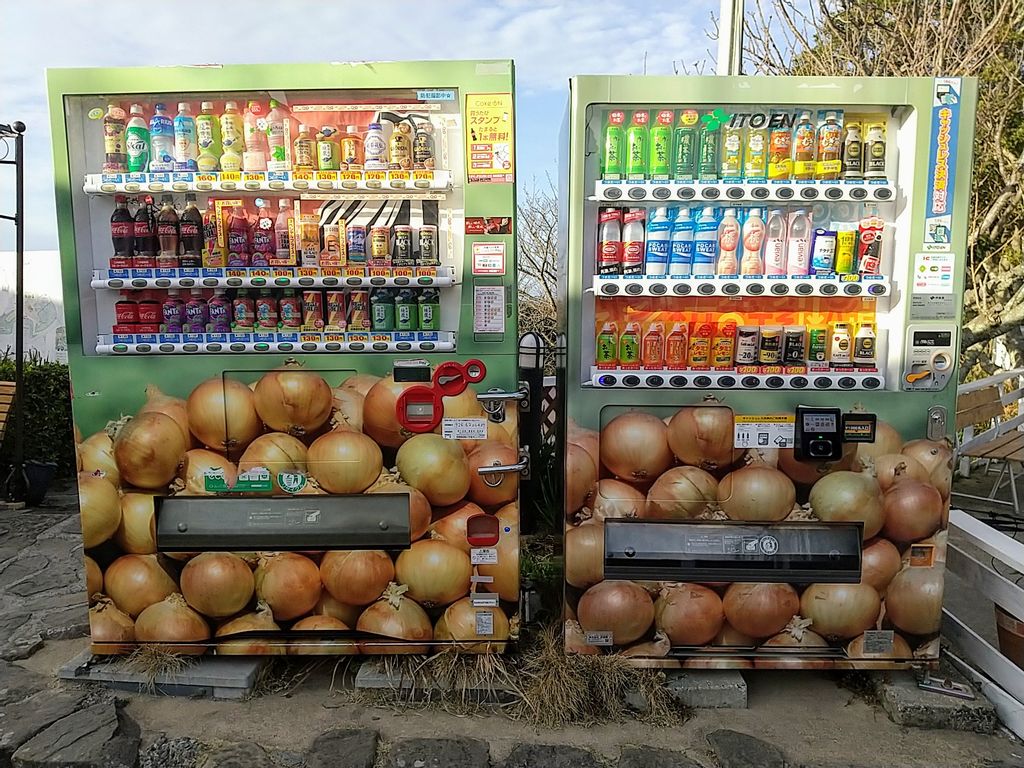 What is the local specialty of Awajishima Island? --- Onions!!
Onions produced in Awajishima Island are well known for being sweet and very popular among people. You can taste hamburgers which sandwich onions at many places in the island such as 'Michi-no-eki' (roadside station), 'SA' or 'PA' (rest spot on the highway).
'Michi-no-eki' has been popular among many people. How about trying 'Onion-catcher' (claw machine)? If you succeed, you can get onions packed in a net!!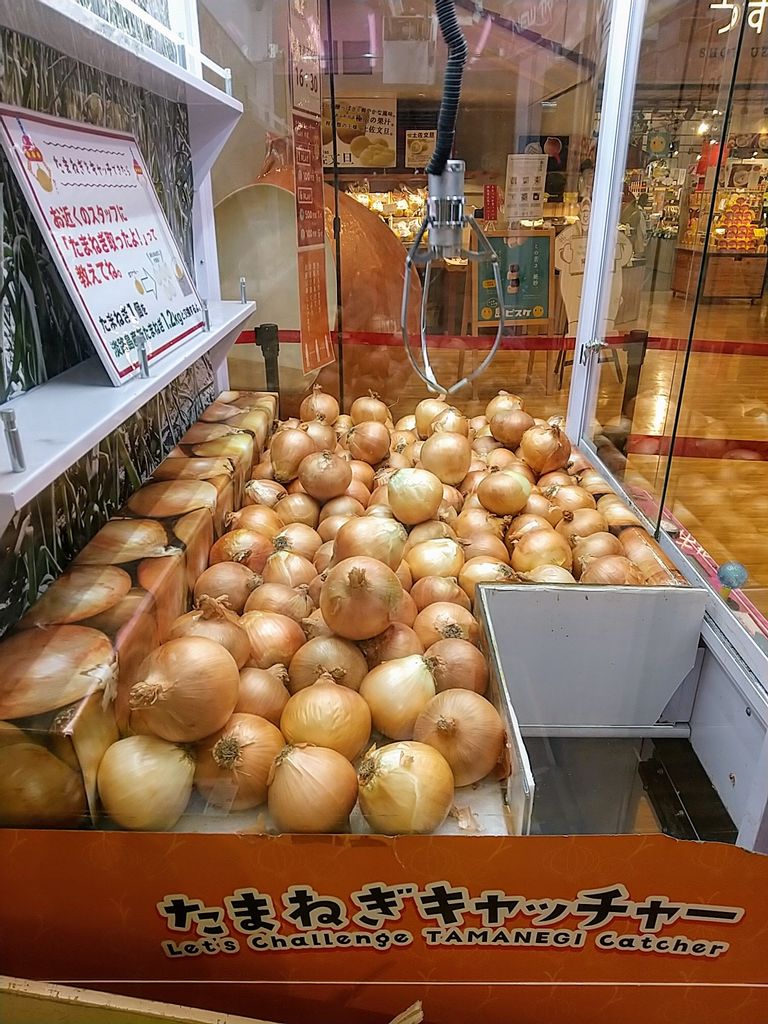 Also, please don't forget to try Awaji-beef! Awaji-beef is Tajima-beef (which is one of the best Japanese beef), which was born or raised in Awajishima Island. (limited number)
You can extend your visit to Shikoku Island from Awajishima Island and enjoy another trip, if you want. If you are interested in art, visiting Otsuka Museum of Art may be the highlight of your trip. You can see so! so! many famous pictures (porcelain panel painting) in the same size as their original pictures. You will be amazed at picture frames being the same as those of originals.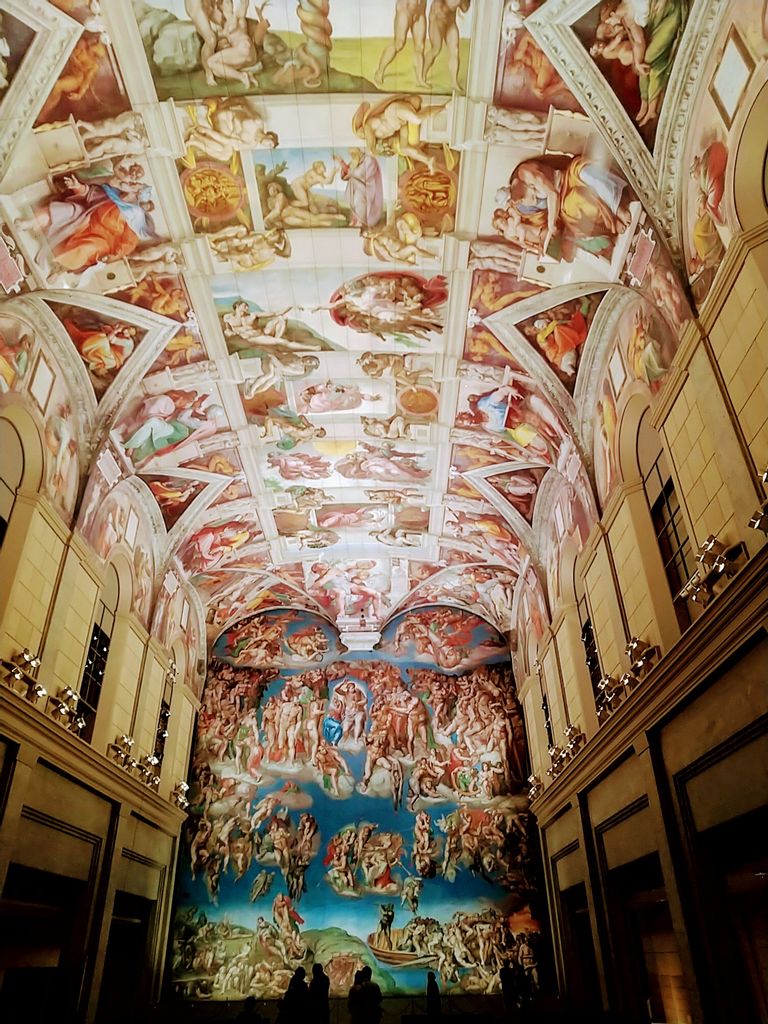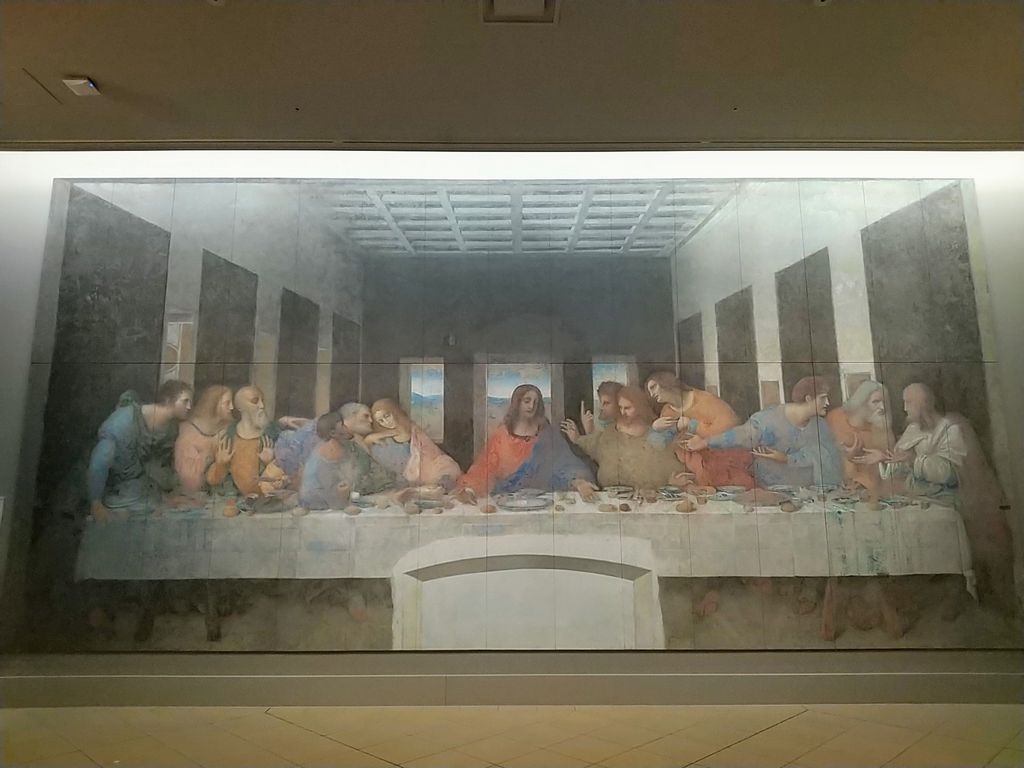 There are no trains running in the island, so, I recommend you to rent a car in the island, if possible, however, you can take a bus to move around in the island. (You can take a bus to Awajishima Island from Osaka or Kobe. It takes about 2~2.5 hours and costs about 2000~3000 Japanese yen to the island.)
Why don't you spend your holiday in Awajishima Island (Hyogo prefecture) where all of your family can have fun time? (May 2021)