Hokkaido is Japan's northernmost island and the coldest place in Japan. Thus, it is a popular skiing destination with foreign travellers thanks to its substantial snow fall and gorgeous ski resorts. The highlight of winter in Hokkaido is certainly the famous Sapporo Snow Festival which is well known for having many breathtaking ice sculptures. Make sure that Hokkaido is on your list of places to visit if you are in Japan during the winter!
A snow festival featuring snow statues and illumination centering around Odori Avenue in Sapporo
One of the largest events in Hokkaido for which more than 2 million people visit annually. Plenty of events where you can encounter huge snow and ice sculptures only to be found in an environment rich in snow.

The Odori Avenue venue The Sapporo Snow Festival takes place mainly at 3 venues, and the events held there can vary depending on the venue. First, the most well-known part of the festival which involves the gigantic snow and ice sculptures is held on Odori Avenue. This is the main venue for the snow festival. Spanning from Odori Avenue Nishi Itchome to Juu-Nichome, there are snow sculptures so large that you have to look up, as well as citizen-made sculptures all over that are small and cute. There are also interactive events such as a snow...
Price
- Free
Varies according to the event
Website
www.snowfes.com
Eat Local Foods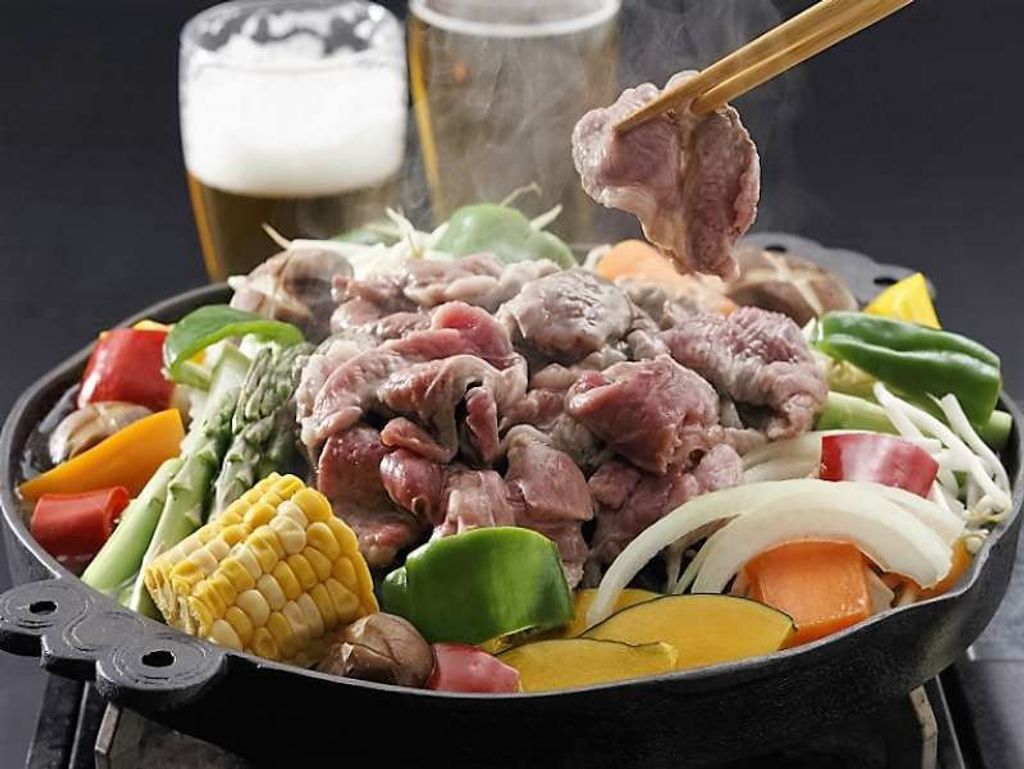 Hokkaido is famous for having lots of fresh seafood, vegetables and delicous dairy products. A trip to Hokkaido would not be complete without trying the local foods. In the winter, a bowl of miso ramen or a steaming pot of Ishikari nabe is just what you will want. Seafood such as crab and sushi is another important delicacy of this region.
The largest resort among the Niseko ski resorts that can be enjoyed by the whole family
Graceful skiing on a huge site that spans from the summit of Mt. Annupuri to the foot of the mountain. A ski resort that can be enjoyed by the whole family with a variety of courses.

The most popular ski resort in Niseko Every year, many skiers from Japan and abroad come to Hokkaido's Niseko area in search of high-quality powder snow. Even among the many ski resorts there, Niseko Mountain Resort Grand Hirafu is always blessed with opportunities to ski on fresh snow thanks to the large site, and it has also been popular with overseas skiers. With a variety of courses available, you can ski down and enjoy different vistas without tiring of any of them. Naturally, it's great for advanced skiers, but school less...
Business hours
- Everyday (8:30 AM ~ 8:30 PM )
Phone
0136-22-0109
Price
8-hour lift ticket (Niseko All Mountain) Adults 5600 yen、Children 3100 yen
1-day ticket Adults 5100 yen, Children 2800 yen
※Ski resort fees will differ depending on usage time. Niseko All Mountain and all 1-day tickets are representatively listed.
Website
www.grand-hirafu.jp
Enjoy sports, shopping and cuisine as you enjoy nature on Mt. Niseko Annupuri
The super popular ski resort will satisfy even the most advanced of skiers. The high-quality powder snow is the selling point. In 2014, a shopping area reminiscent of an old Japanese town was also opened.

It's not just about skiing! You can enjoy a variety of activities Mt. Niseko Annupuri at Hokkaido's Niseko. The lovely natural scene that spreads out there is especially full of winter sports, and during that season, many tourists visit so that they can enjoy skiing and snowboarding. Among the numerous ski resorts on Annupuri, the Niseko Village Ski Resort has a lot of slopes with a high degree of difficulty so that the advanced skiers can enjoy them to their hearts' content. Furthermore, besides skiing and snowboarding, a...
Phone
0136-44-2211
Price
8-hour lift ticket (for all mountains in Niseko) Adults: 5600 yen Children: 3100 yen
1-day ticket Adults: 5000 yen Children: 3100 yen
(Peak season 12/13-3/22)
1-day ticket Adults: 4600 yen Children: 2850 yen
(Off season 12/1-12/12, 3/23-4/7)
F
Website
www.niseko-village.com Hokkaido's largest ski resort where you can enjoy the view from the mountaintop
The total length of the ski runs is 42km. One of the charming points of the resort is that there are a variety of courses for beginners and advanced skiers to enjoy.

While getting that perfect view Rusutsu Resort is the largest resort of its kind in Hokkaido located in the village of Rusutsu. With a total of 37 courses, it expands through 3 mountains: Mount Isola, East Mountain and West Mountain. In particular, a superb view of Lake Toya and Mt. Usu spreads out from Mt. Isola which you can ski down while seeing the façade of Mt. Yotei. To be able to see this incredible view as you go down the mountain is a true pleasure that can only be experienced in Hokkaido. From the continuous high-quality mo...


Phone
0136-46 -3111
Price
- Adult: 5500 JPY
- Child: 2750 JPY
Cost of a one-day ticket
Website
en.rusutsu.co.jp
Hokkaido's foremost onsen town where you can enjoy hot springs in the middle of grand Mother Nature
Noboribetsu Onsen which is easily accessible from urban centers such as Sapporo and Hakodate is far and away the most popular onsen area in Hokkaido. You can even do a day-trip tour of 14 onsen

The popular onsen area that regularly ranks highly in Japan Noboribetsu Onsen which is located close to Hokkaido Prefecture's Noboribetsu City, is a highly popular onsen town that has gathered many fans in the nation. An area that has had a long history ranging from the Edo Era, it has garnered overwhelming fame and popularity even within the prefecture since its first onsen inn was established in the Meiji Era. Along with the fact that it has great access from Hokkaido's urban centers, it is an onsen area with fine quality water...
Phone
0143-84-3311
Website
www.noboribetsu-spa.jp
A shopping area whose log houses produce a warm atmosphere
Located in the forest of the New Furano Prince Hotel, it's an area where you can enjoy shopping in the middle of nature. Its craft shops and cafes have become famous so that it has even been used for filming on TV.

A shopping area of a string of log houses Hokkaido's Furano is a city of sights to see from the lavender in summer to the skiing in winter, and Ningle Terrace is a shopping area located in a forest next to the New Furano Prince Hotel. "Ningle" refers to a 15cm-tall character known as The Wise Man of the Forest in a book of the same title written by So Kuramoto, famous for the popular drama "Kita no Kuni kara" (From the North Country), and the shopping area was created based on the writer's ideas. The craf...
Business hours
- Everyday (12:00 PM ~ 8:30 PM )