On a hot midsummer morning, I enjoyed drinking Matcha with a cute bite-sized Japanese confectionery in the tea house in the Gifu Park at the foot of Mt.Kinka. Tasting a bittersweet green tea reminded me of the great Samurai feudal lord 'Oda Nobunaga'........
A customary Matcha cafe welcomed me at the entrance of the park, with lots of cicada's chirping in the background.

An airconditioned tea room was waiting for me. A built-in bench covered with tatami mats is set up for guests along the walls. Escaping from heat and noise outside, I had a calm and quiet rest.
An Ikebana style flower arrangement was set in the corner of the room. It's another Japanese way to show hospitality.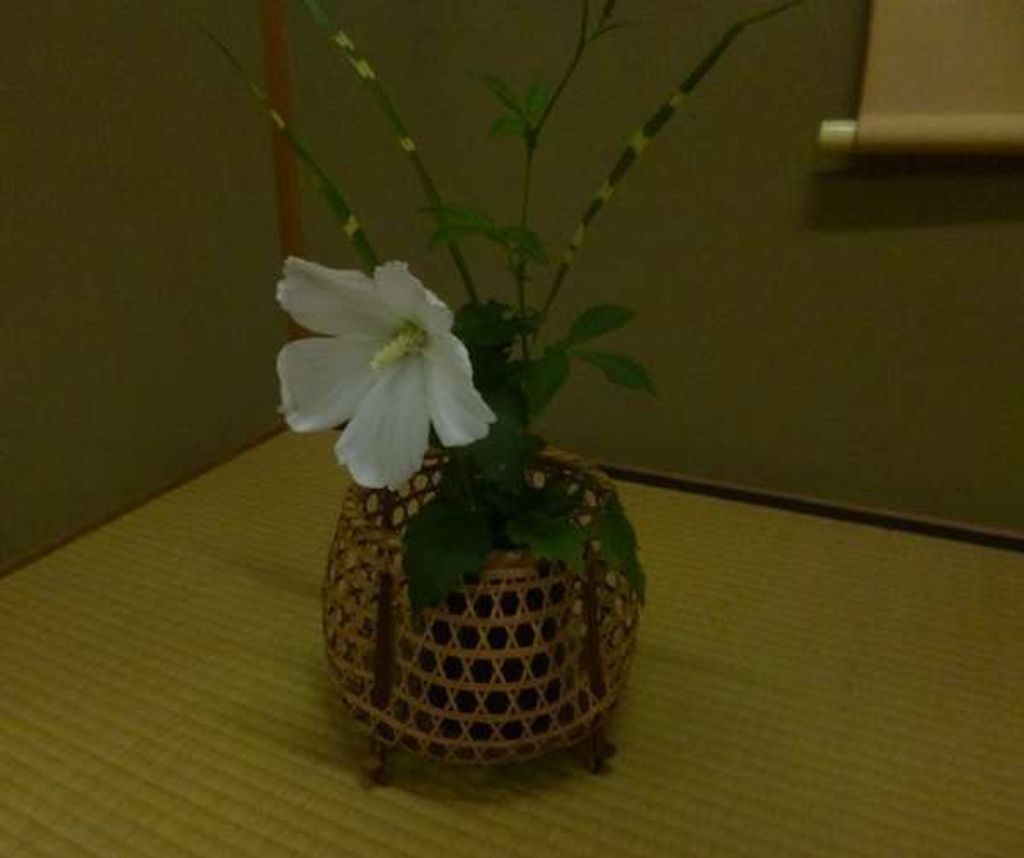 First, a waitress served me a piece of 'Wagashi',or Japanese sweets in English. She told me that this one is named 'Morning Face'.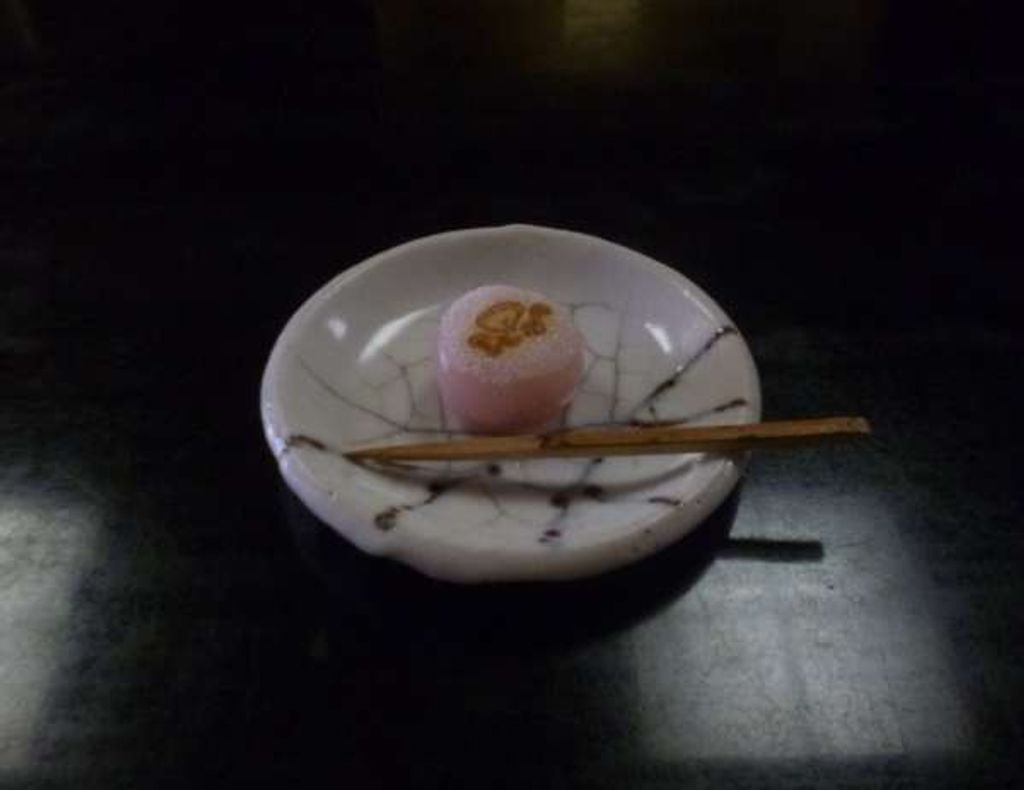 Then she whisked the Matcha until it became frothy.

A bowl of Matcha was served next to the Wagashi. The bowl is decorated with cormorants, a fishing bird used for 'Ukai'. After enjoying the harmony of color and flavor, I had a sweet and drank Matcha.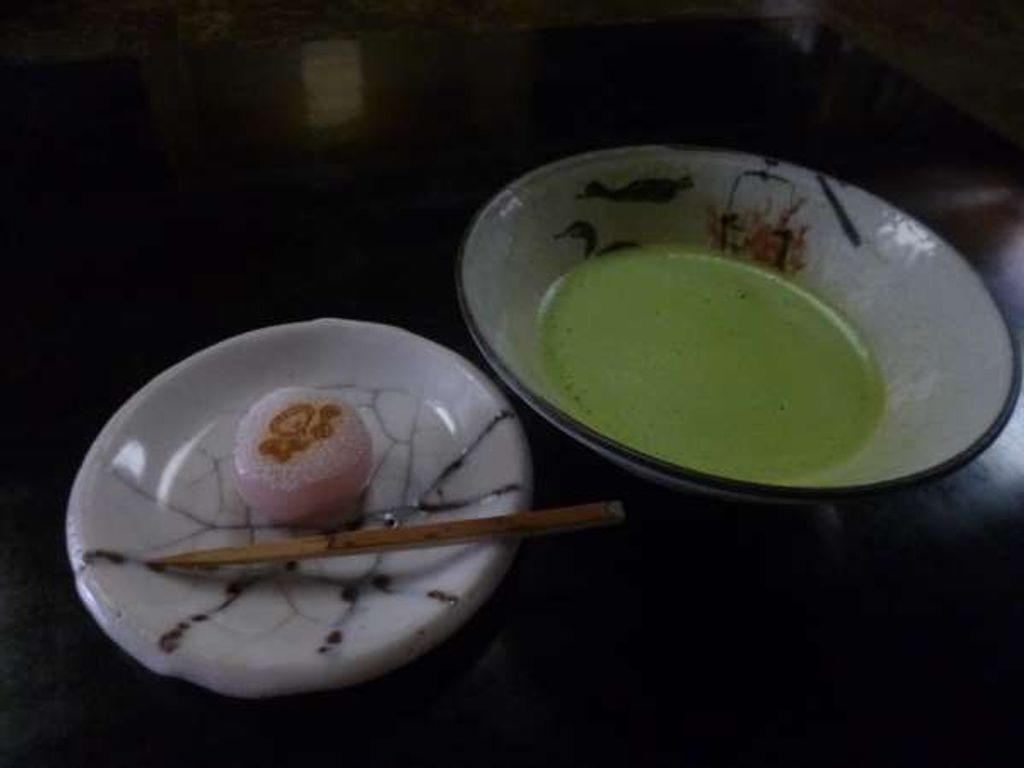 Oda Nobunaga was once the owner of Gifu Castle. He is said to have often held tea parties at his residence near the castle. At that time,a tea ceremony was a good way to pass the time for Samurai during the Warring State Era. However,it was more than that to Oda Nobunaga. It was not only for politely welcoming guests but also for showing his dominance to the public. The Portuguese missionary Luis Frois, who had visited Japan in the middle of the 16th century, wrote a report titled " History of Japan". In the book,he devoted a few pages to Oda Nobunaga. One of them relates to his four favorite things:rare valuable tea bowls, good horses,swords and falconry hunting. This shows us how much he valued a tea ceremony..........
Now in Japan a tea ceremony is a vital part of the traditional Japanese culture. People can enjoy tea in various ways. Some enjoy it with many people in a formal tea party, while others prefer to be alone in a small tea room. At the very least,I could say that drinking a bowl of Matcha in a serene cozy room provides me with a moment of peace in the hectic world. Why don't you try drinking Matcha?
(information)
Matcha with a sweet in the public tea house 'Kasyoken' in Gifu Park: 400 yen
Please refere to a tour site!