I visited Itsukushima shrine twice in early this year. As you know, the shrine is located on Miyajima Island of Hiroshima.
There are two very famous tour spots in Hiroshima prefecture that are Itsukishjima shrine and the Atom Bomb dome both registered as UNESCO World Culture Heritage.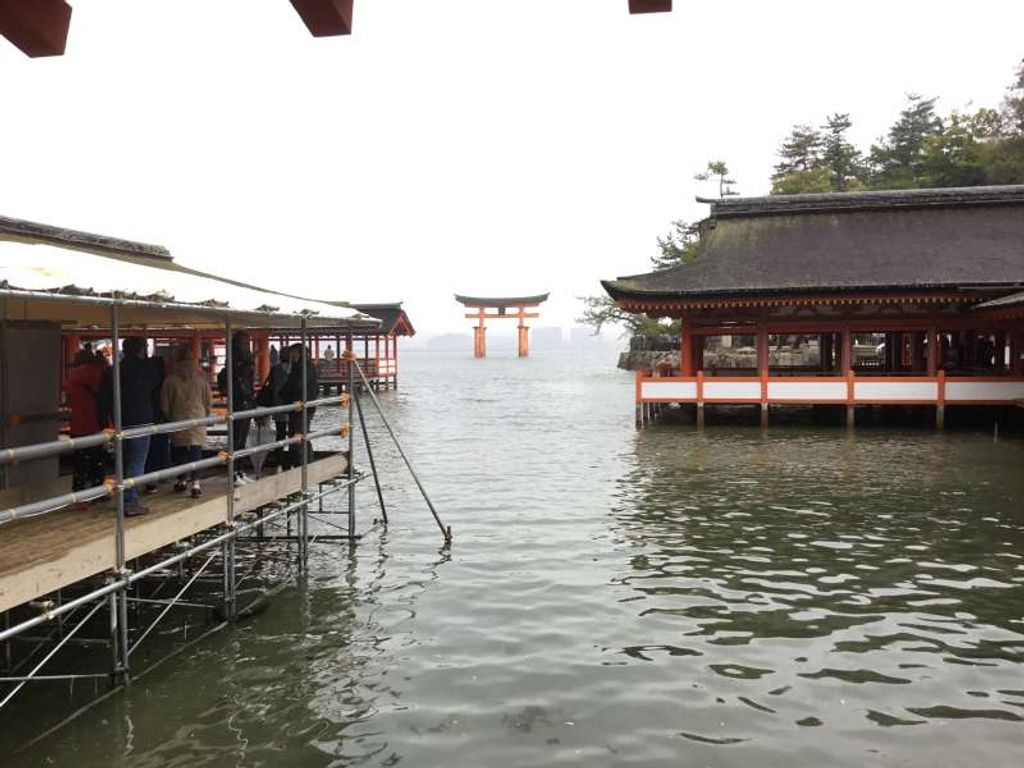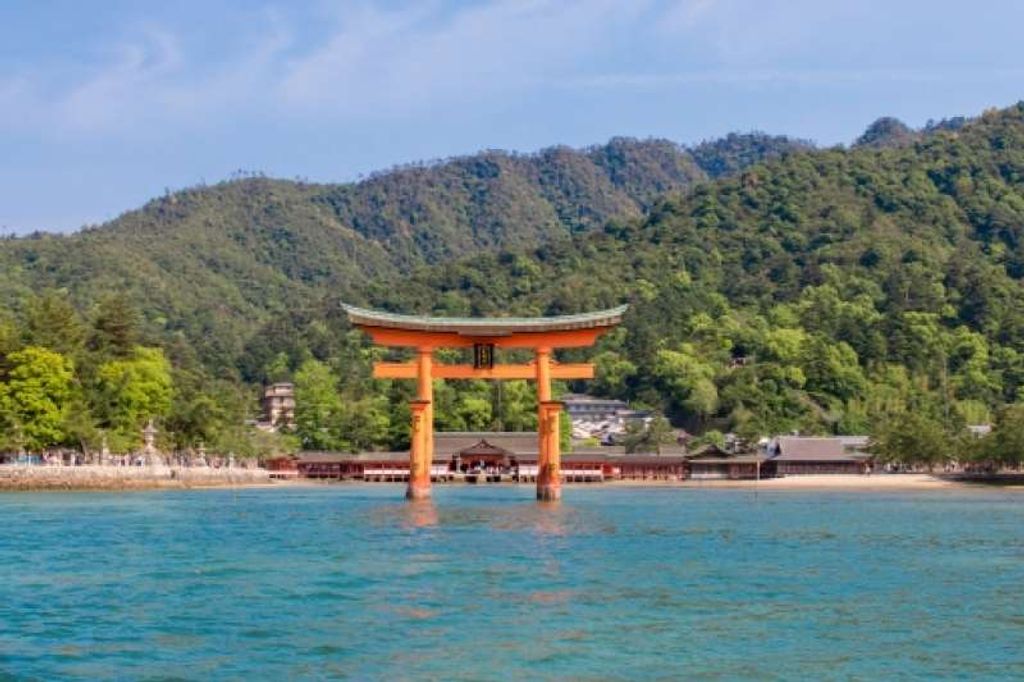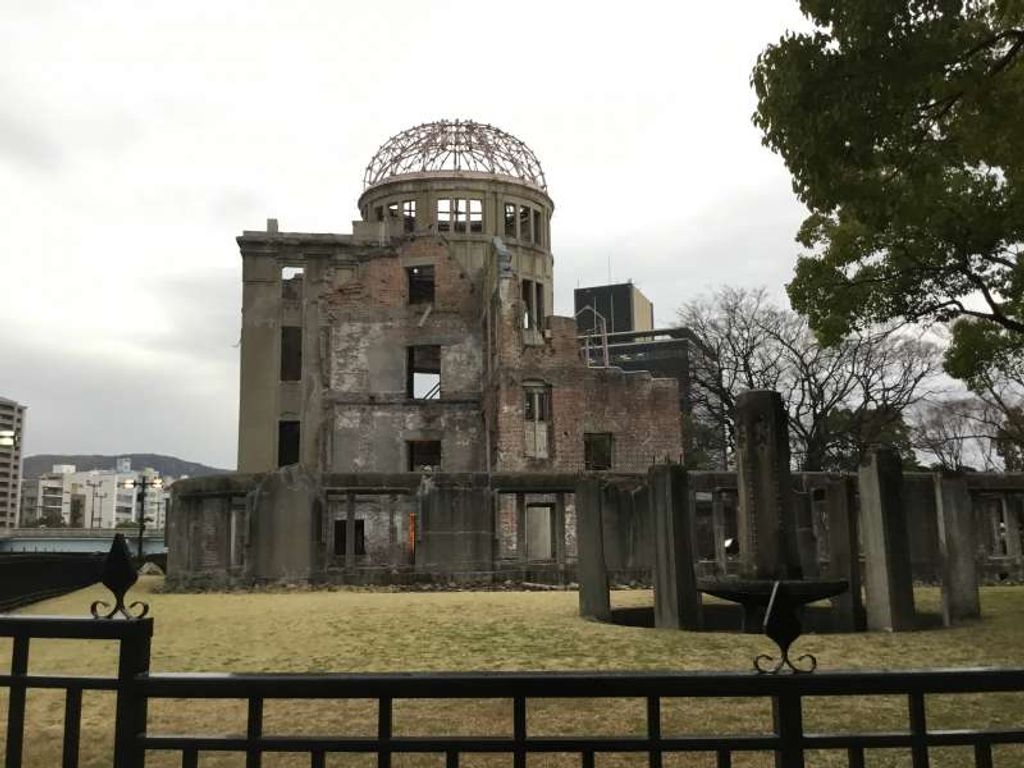 Itsukushima shrine is said to be built in 811 at the first time and Taira Kiyomori who was the top of worriers of Heian era in 12th century reformed the shrine almost same with current one.
Kiyomori was the first Samurai worrier of Japan history who had controlled Japan as Samurai. Before he gained the ruling power as samurai government, the Court government by emperor had controlled Japan.
Following main top samurai worriers had succeeded to control Japan as samurai government from 12th century to 19th century.
The name is Yoritomo Minamoto, Tokinune Hojyo, Yoshimitsu Ashikaga, Nobunaga Oda, Hideyoshi Toyotomi and Ieyasu Tokugawa.
He had established the economic prosperity by mainly executing the trade with Song dynasty of China. During the time flame (Middle of 12th century), he had started to faith in Itsukushima shrine and he instructed to reform the shrine to show his faith to shrine and his power to people in the era.
The architecture style of the shrineKiyomori founded is a manner of Heian era palatial one called "Shinden tsukuri" which represent the noble life of court government era. After his death, this shrine had continued to take a role as the object of the faith from people by continously being repaired from damage , reconstruction such as Torii repairing and main hall reconstruction.
This shrine has continued to keep the architecture witout collapse for almost 1000 years even several repairing and reconstruction were executed.

To maintain the current architecture, there has been several technical methods applied up to now as follows.
Method1:
The protection method to prevent the degradation of pillars of shrine building from the effect of tide has been applied for long years.
The method is to replace a part of pillar designed by replacement use which are immersed in the sea water to a new one by monitoring the degradation degree. This method is called "Netsugi". Also, heavy weight stones are placed near the pillars as a weight to prevent floorboards not be flowed.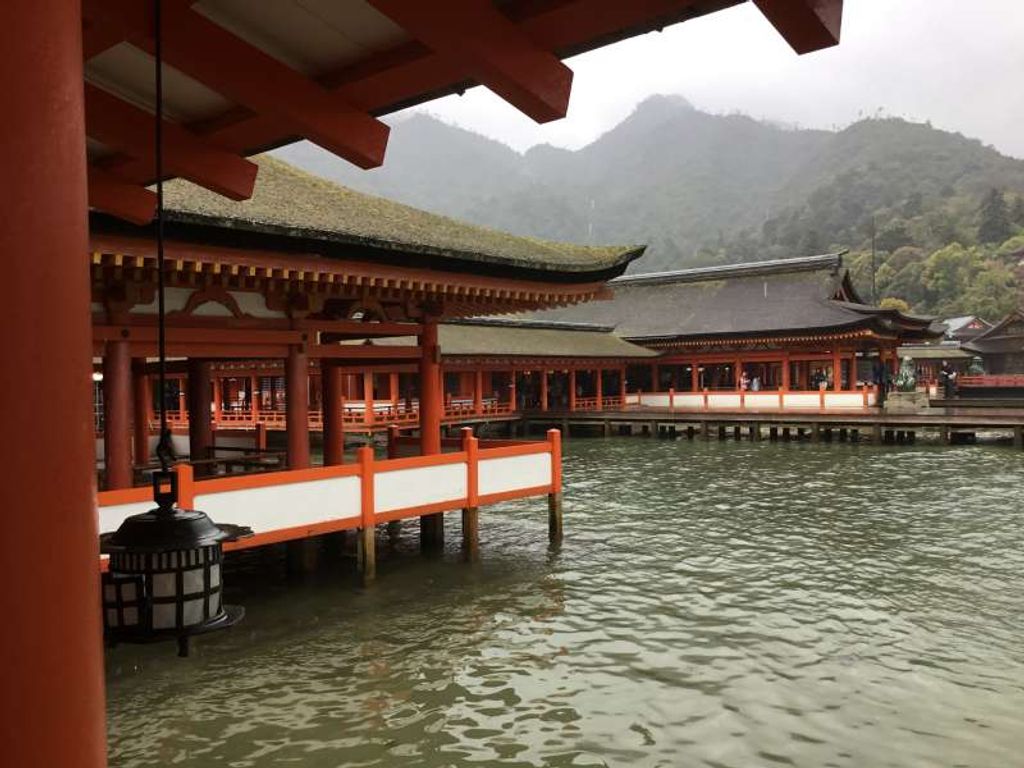 2) Method2
In front of this shrine facing to the sea, there is a plain stage found which is considered as a garden of this shrine architecture of "Shinden Tsukuri". This stage area is very wide counted as 800 tatami mats. All this floor consists of boards. This boards are constructed as the shape of a raft to absorb the big wave power from the sea by keeping a gap between boards.
The pillar of this stage is strong enough made by stones. This stage take role as a breakwater.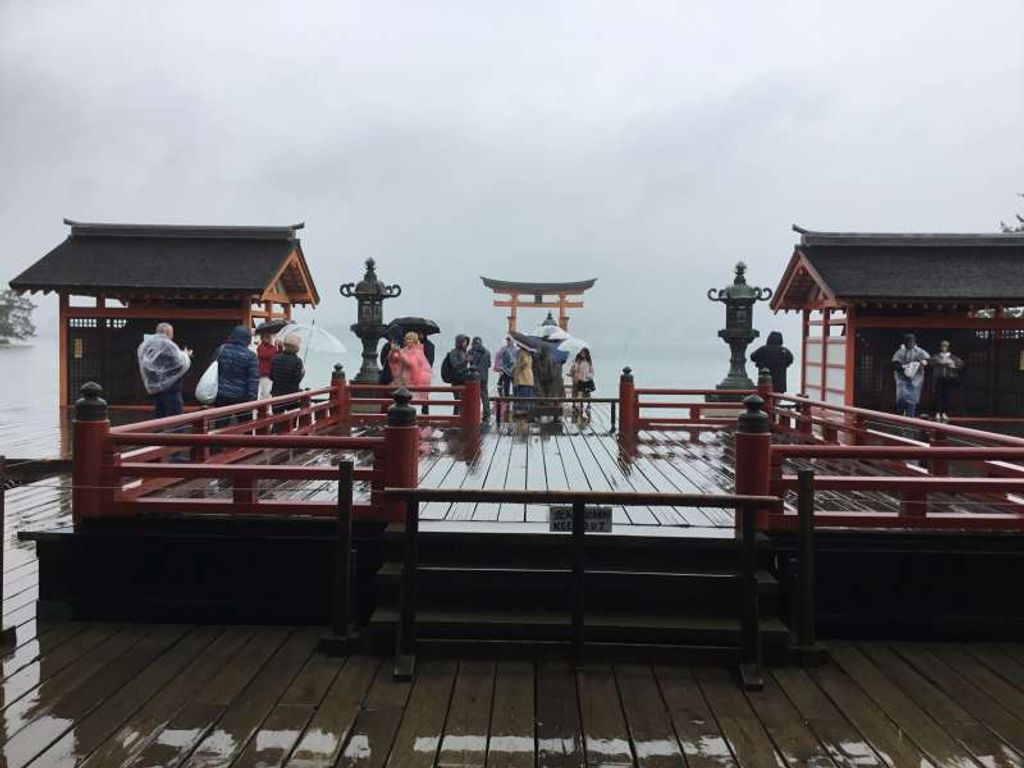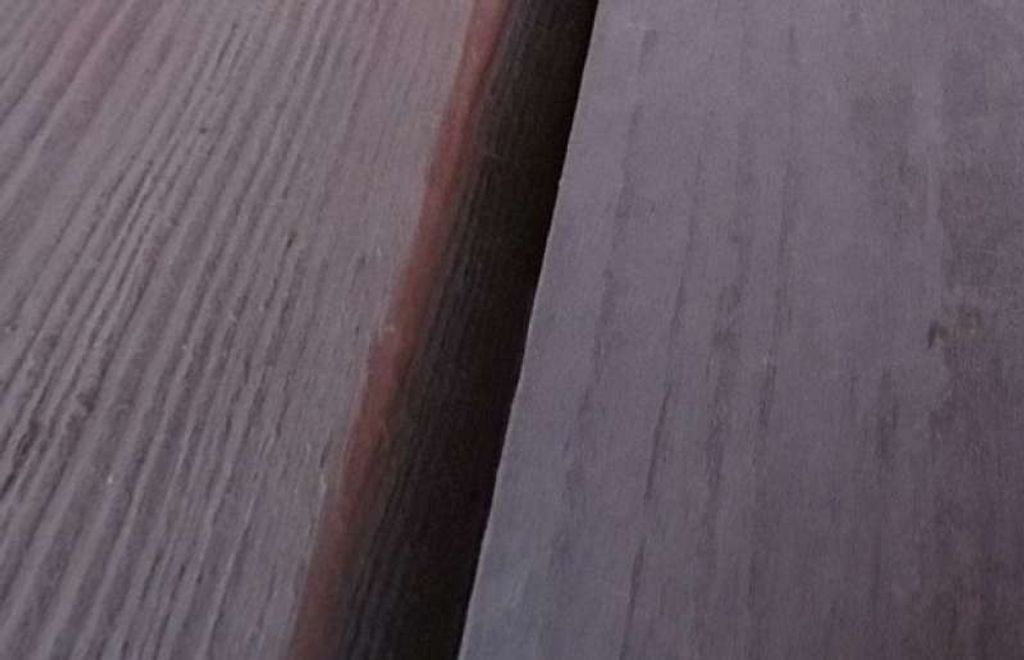 3) Method3
This shrine is also designed to prevent to be flooded by sea water with keeping the beautiful scenery of this building. Specially, floor boards of the main hall, hall of offering and worship are constructed with the height of them higher than other boards as one board width length.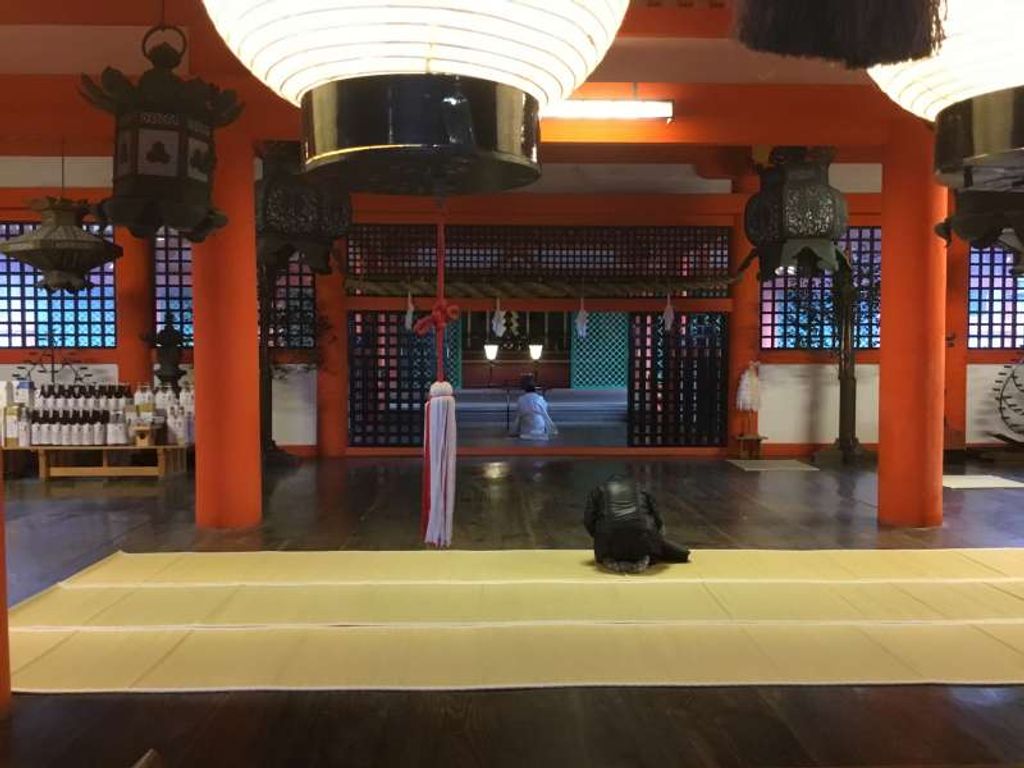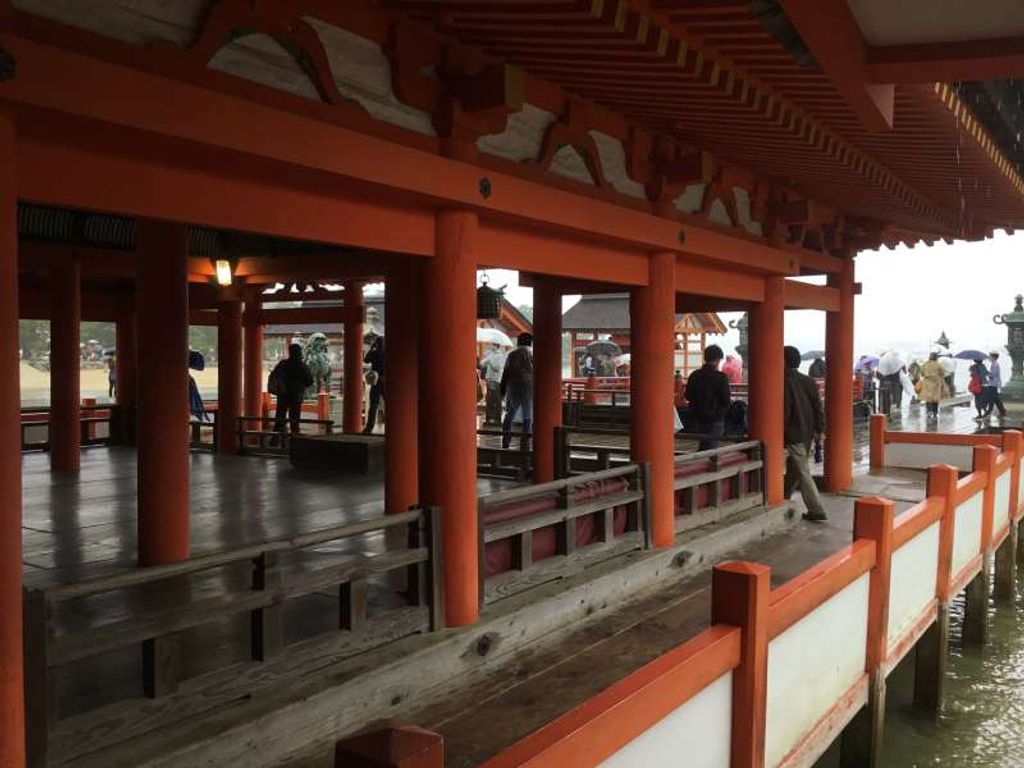 These technologies applied to this shrine was derived from the Japanese craftmanship skill in ancient era.


I introduce the major various view spots such as the view of Mt.Misen from a cruise, Omotesando in Miyajima island and deers and Itsukushima shrine itself as follows.
Misen vewing from a cruise between Miyajima island and the mainland of Hiroshima.
Miyajima Island (535meter altitude) has been considered as the object of religious faith from ancient time.
One of the reason above is from the shape of the Ireland. Several ridges and valleys on the mountain have people felt holy and the shape of lying posture of Buddha. You can find the shape image in attached photos.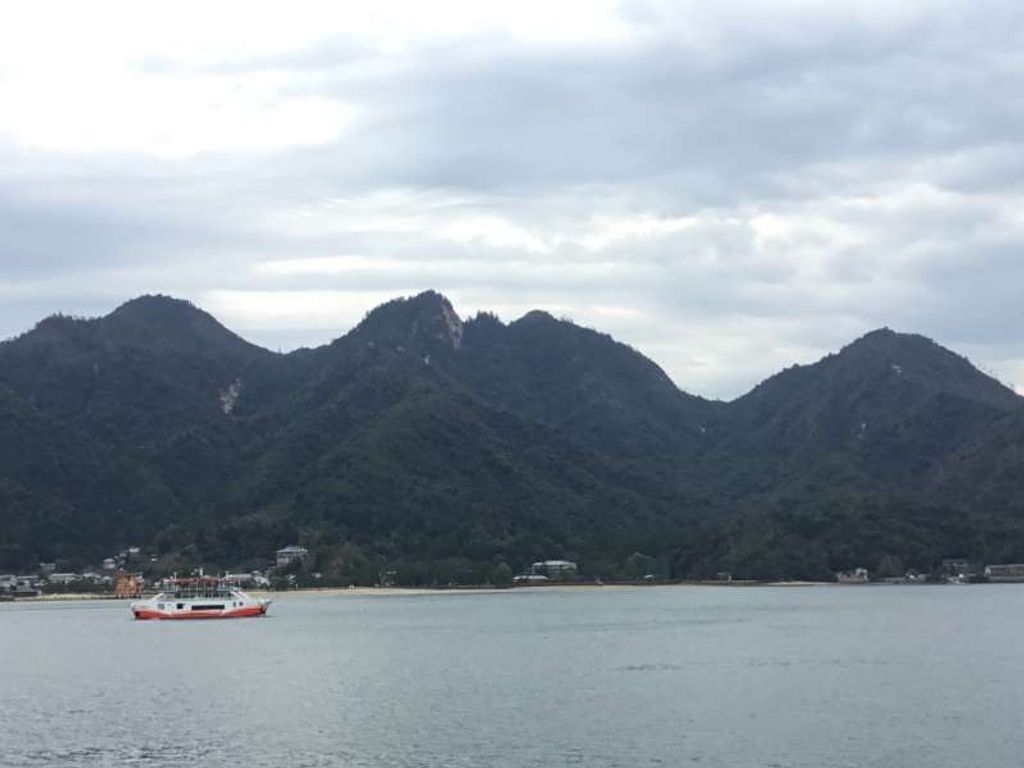 2) Restaurants and souvenirs shops lined in Omotesando shopping street in Miyajima
After entering a first Torri, you can find a lot of deer welcoming you as attached. Then, through Omotesandou in Miyajima Island, you can reach Itsukushima-shrine. In this Omotesando area, you can purchase various kinds of souvenirs and the most local consumed foods such as Oyster and Okonomiyaki (a thin flat cake of unsweetened batter fried with various ingredients).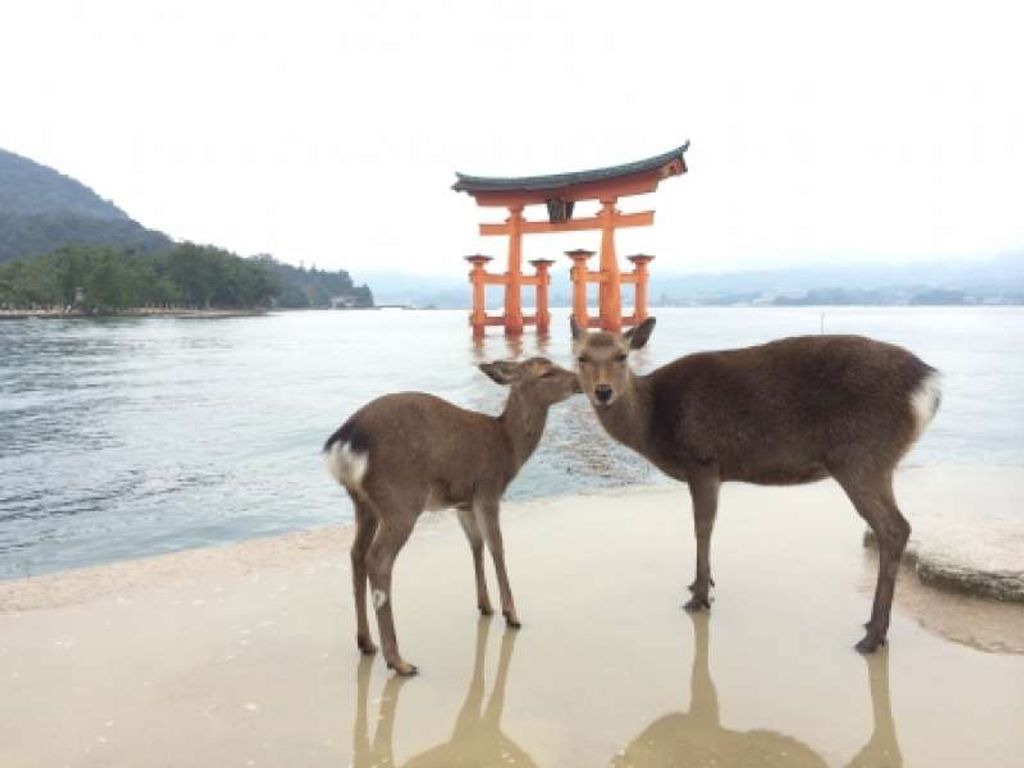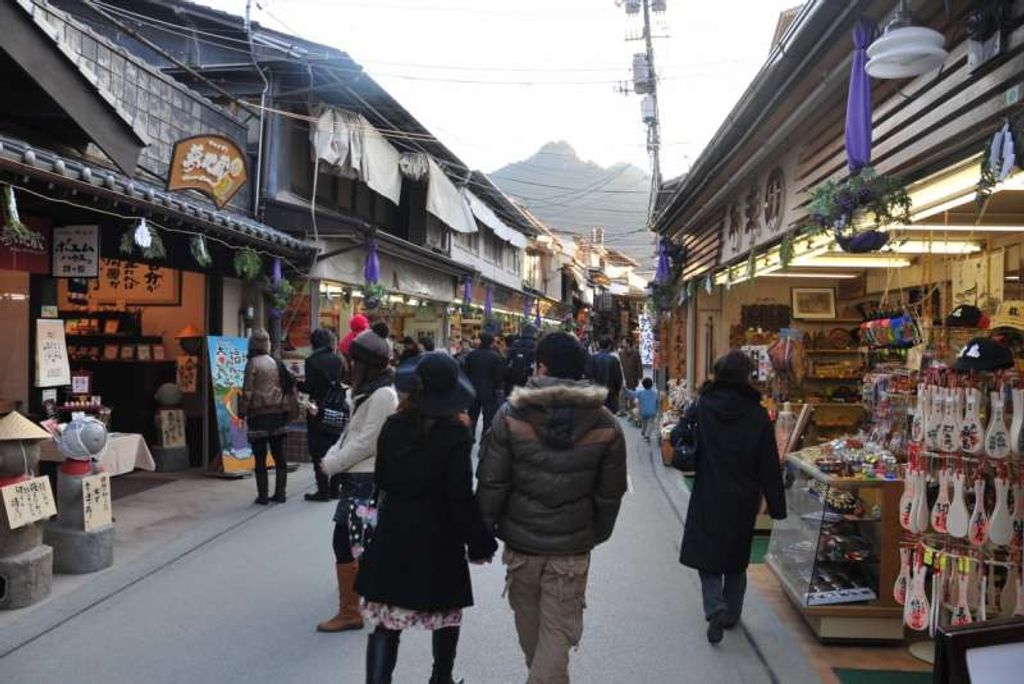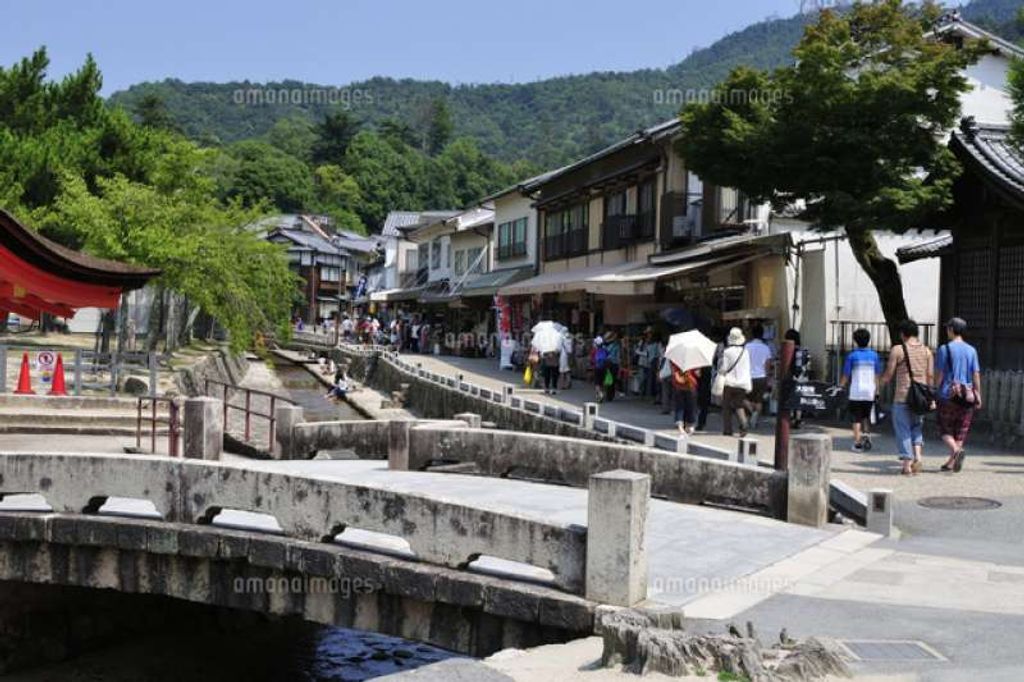 3) Itsukushima shrine
Miyajima is a small island less than an hour outside the city of Hiroshima. Itsukushima shrine is located on the inlet of Miyajima island.
The difference of tide in this area is large and the scenery around here is changing time by time.
It is said that the formal shrine was established in the 9th century. There has a magnificent vermilion trii gate, which seems to float on the sea at high tide.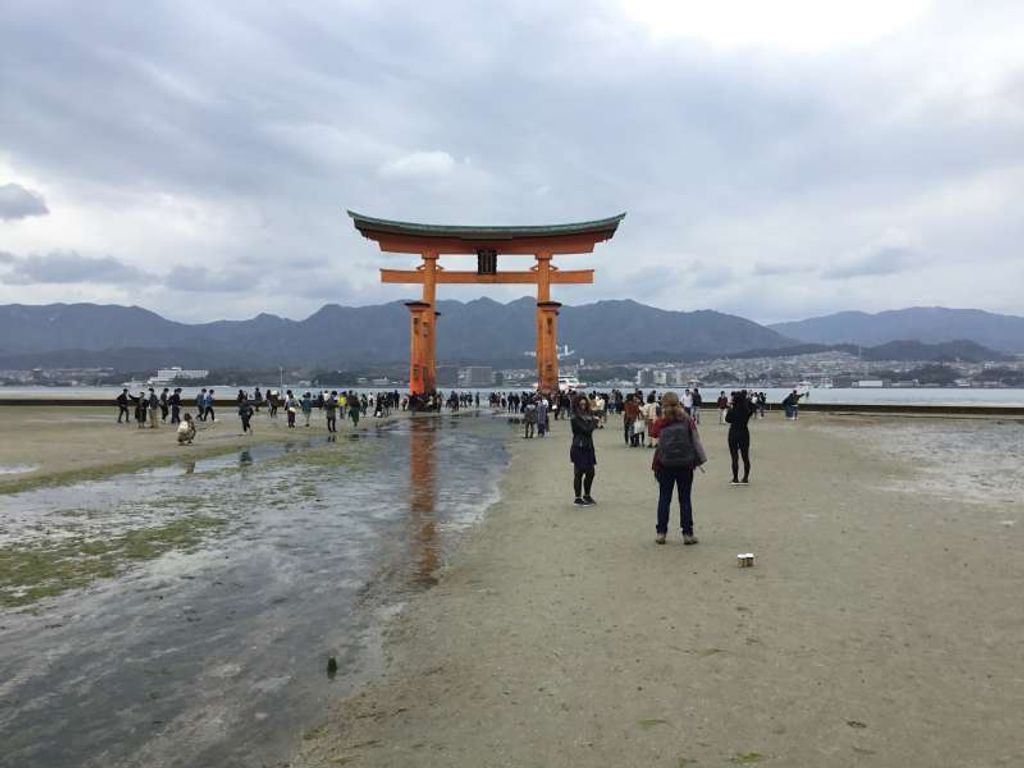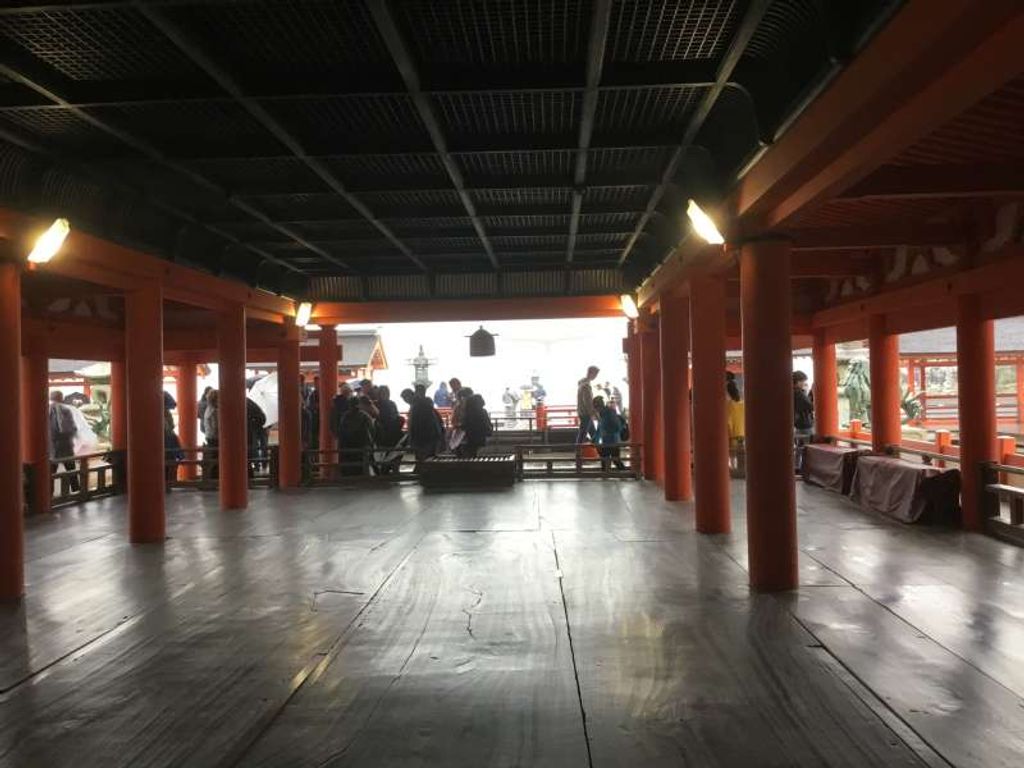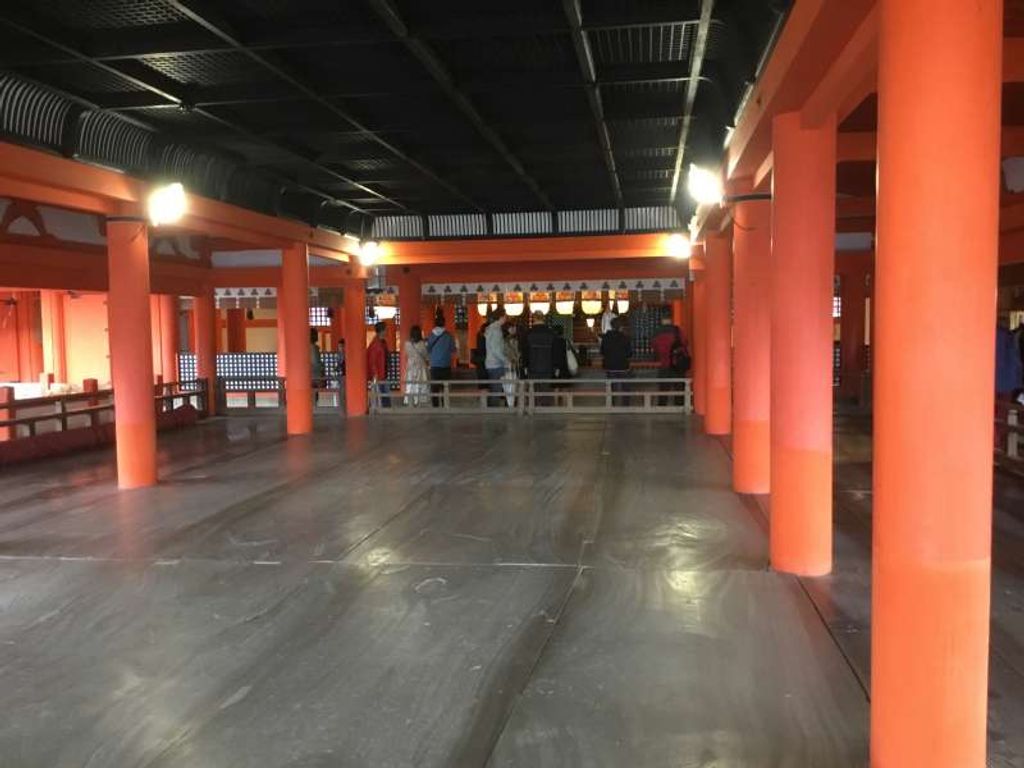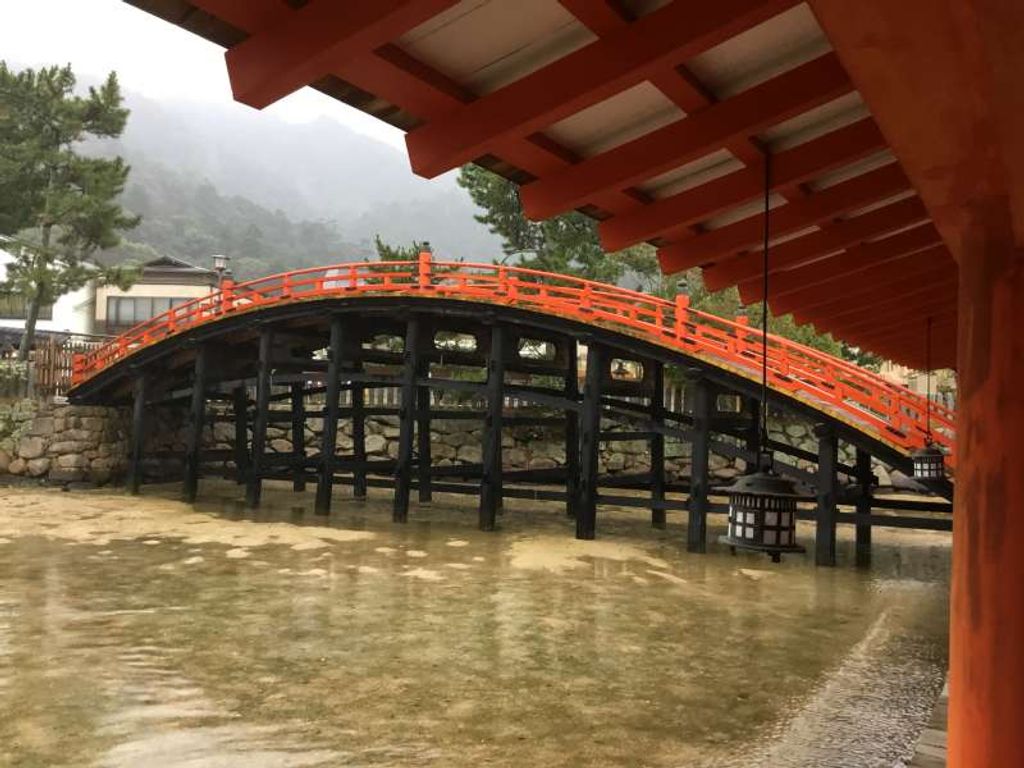 If you become interested in this Itsukushima shrine tour, please check below URL of a tour registered by me.
Itsukushima shrine & Atomic Bomb dome
By Kashima