【Sakaiminato → IZUMO GRAND Shrine & MATSUE Castle】
I picked up 4 Canadians from Diamond Princess Cruise Ship in front of the port of Sakaiminato to take them to Matsue Castle, Shimane Winery and Izumo Grand Shrine on Aug 9th.
【IZUMO GRAND SHRINE】
The Kaguraden hall of Izumo Grand Shrine has a sacred straw rope with a length of 13.5 meters and a weight of 5.2 tons.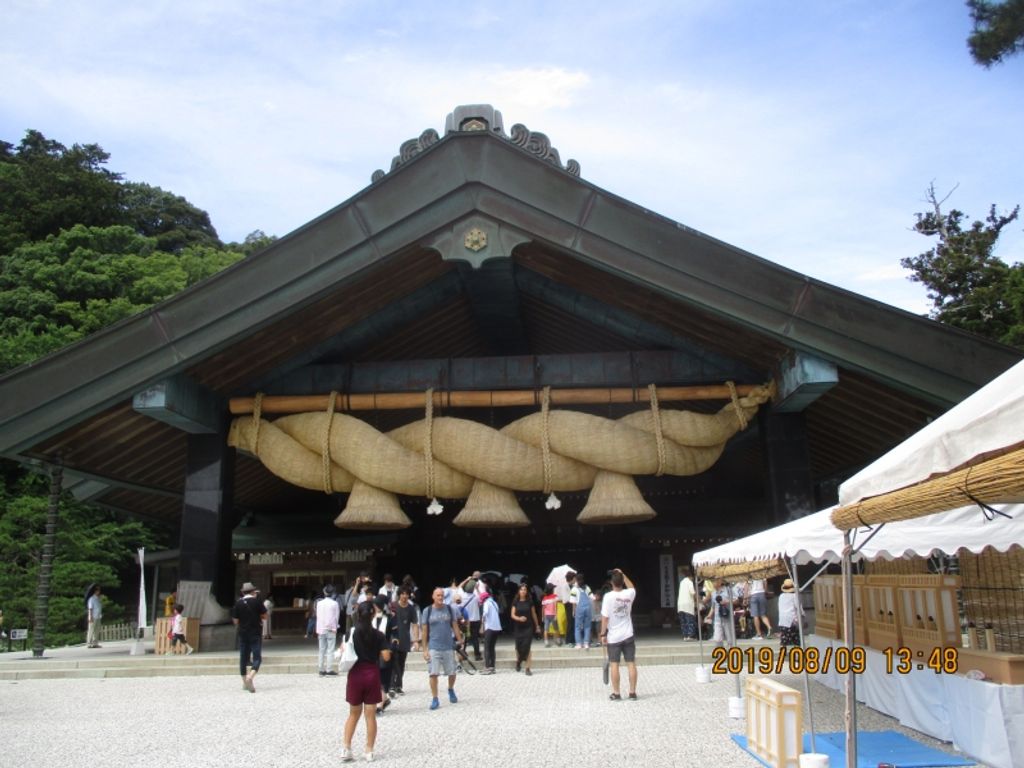 The shrine is dedicated to "Okuninushi-no-Mikoto." He is populary known as the god of good match making. Therfore a lot of young ladies pay the visit of this shrine. Next photo is the scene that he accepts the spirit of bringing in good fortune.
【One of the Japanese Mythologies
】
The Izumo district is famous as the home of some of the great Japanese mythologies. One is "the extermination of Yamata-no-Orochi (Eight Forked Snake) ." Susano-no-mikoto defeated the snake to save Kushinada-hime and he got married with her. Next photo is Sogano-yashiro, which is dedicated to Susano-no-Mikoto.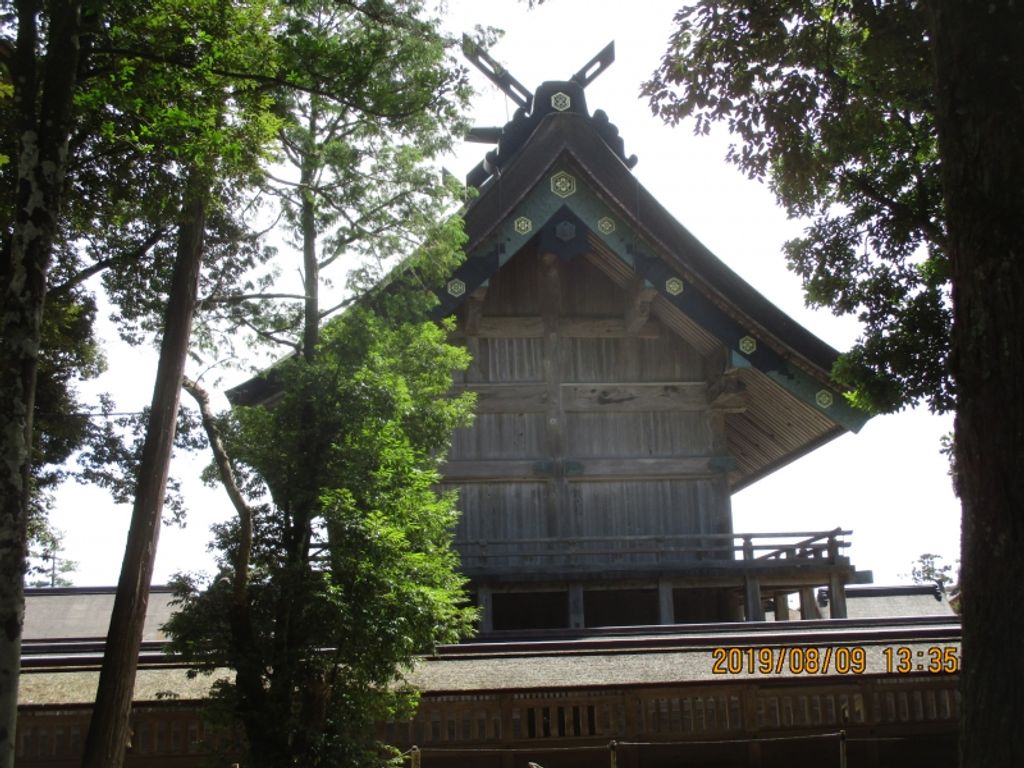 【INASA-no-HAMA Beach】
It is said that all the gods (8 million gods) get together here in INASA-no-HAMA Beach to pay the visit to the IZUMO GRAND Shrine every October in Japan.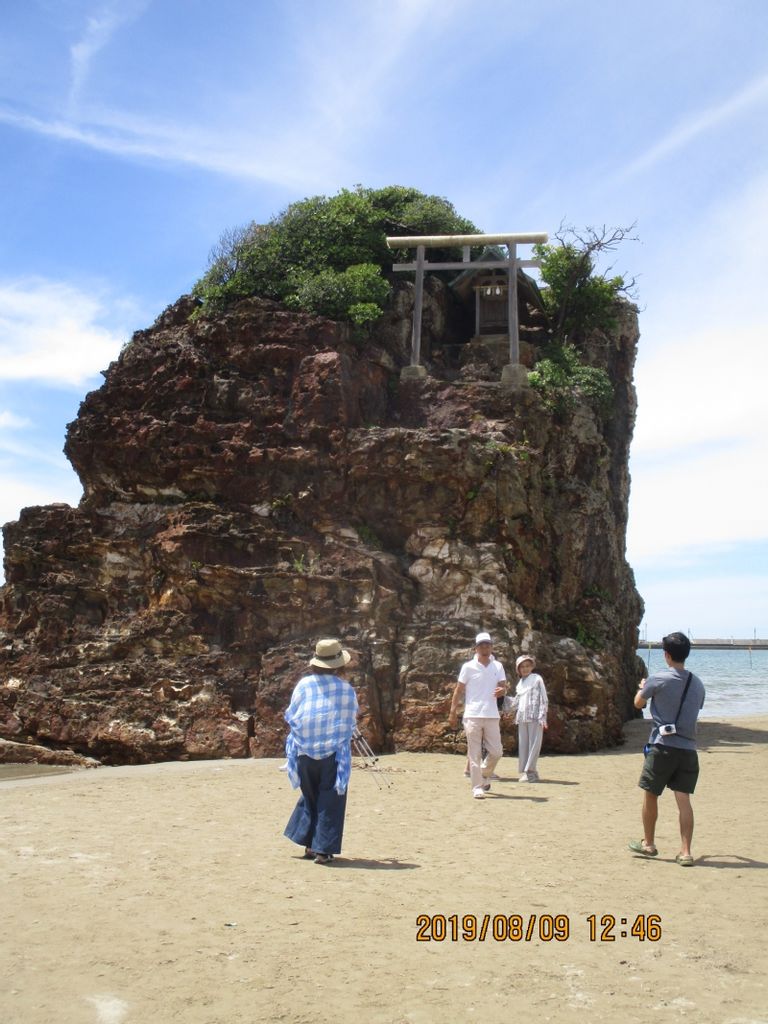 【Matsue Castle】
is one of the 12 remaining original castles throughout Japan. It's been designated as a national treasure.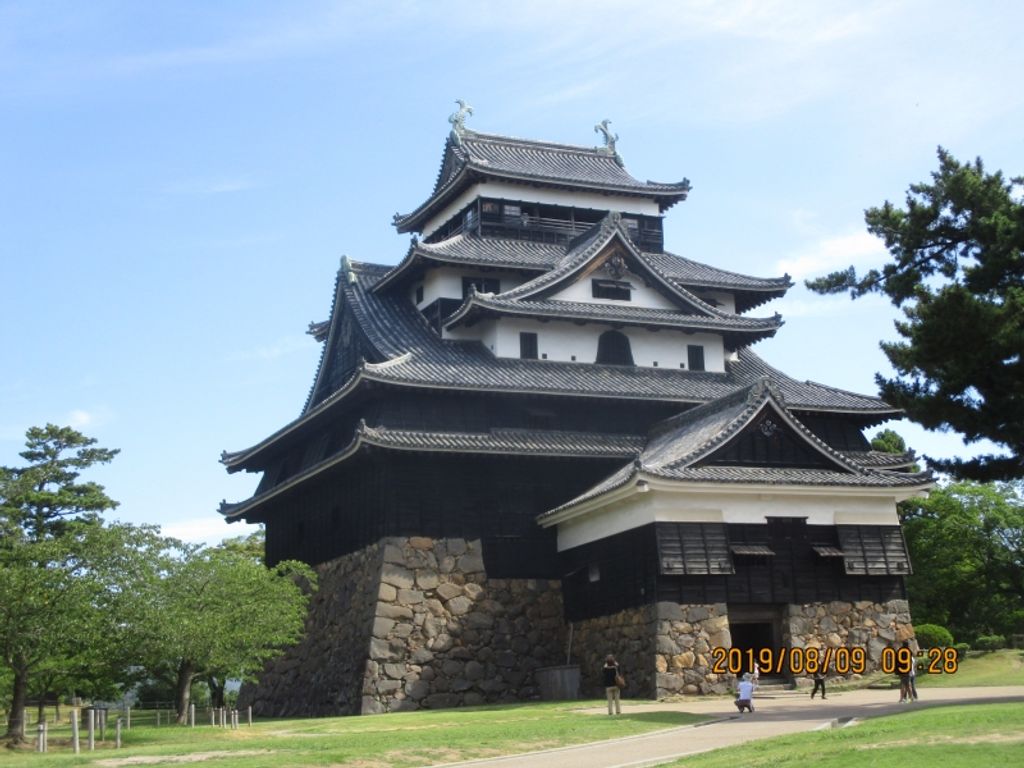 【Barbecue for lunch at Shimane winery】
On the way to Izumo Grand Shrine, we dropped in at Shimane winery, where we enjoyed 6 kinds of wine tasty. Then we had barbecur for lunch. It was very good!!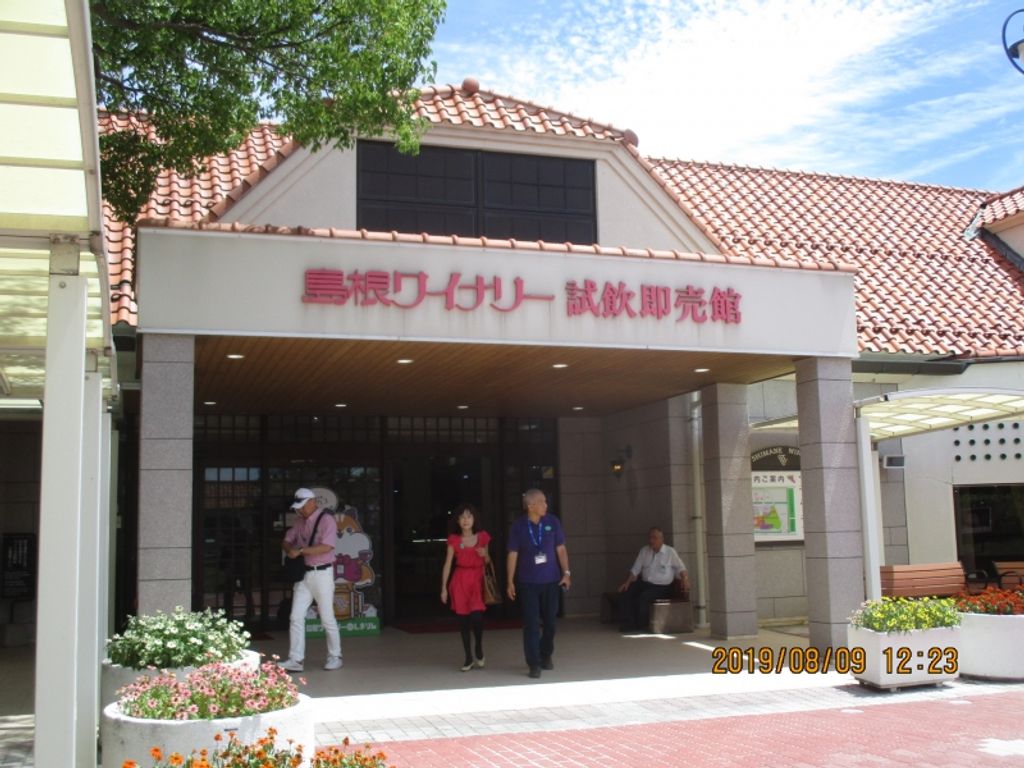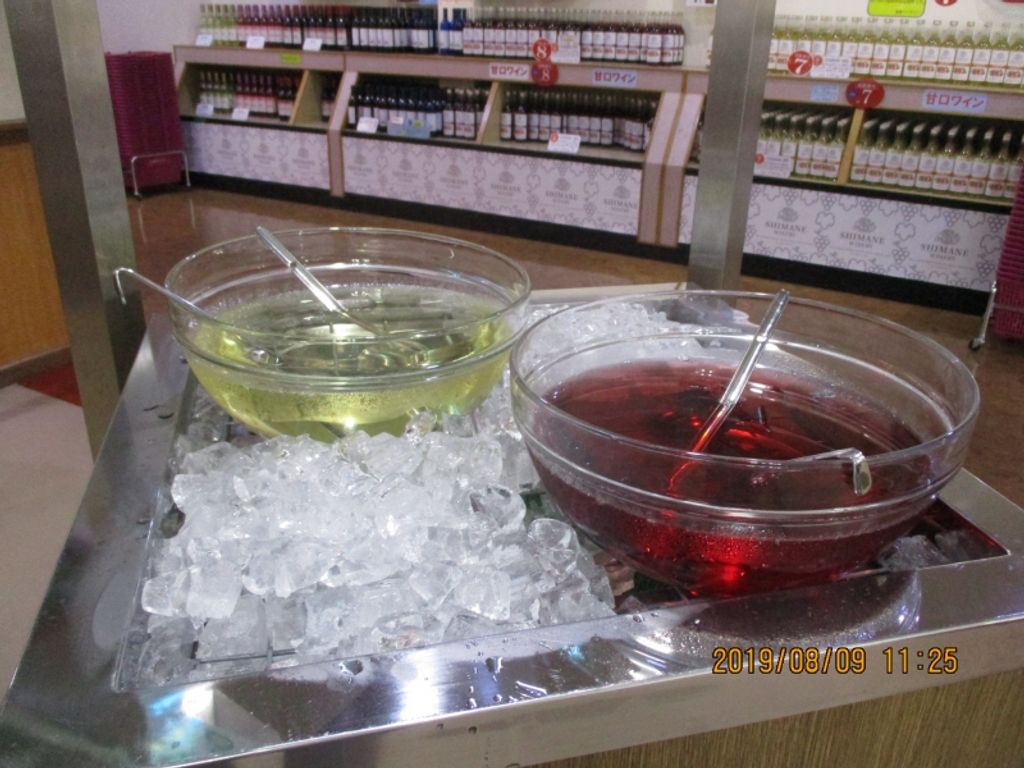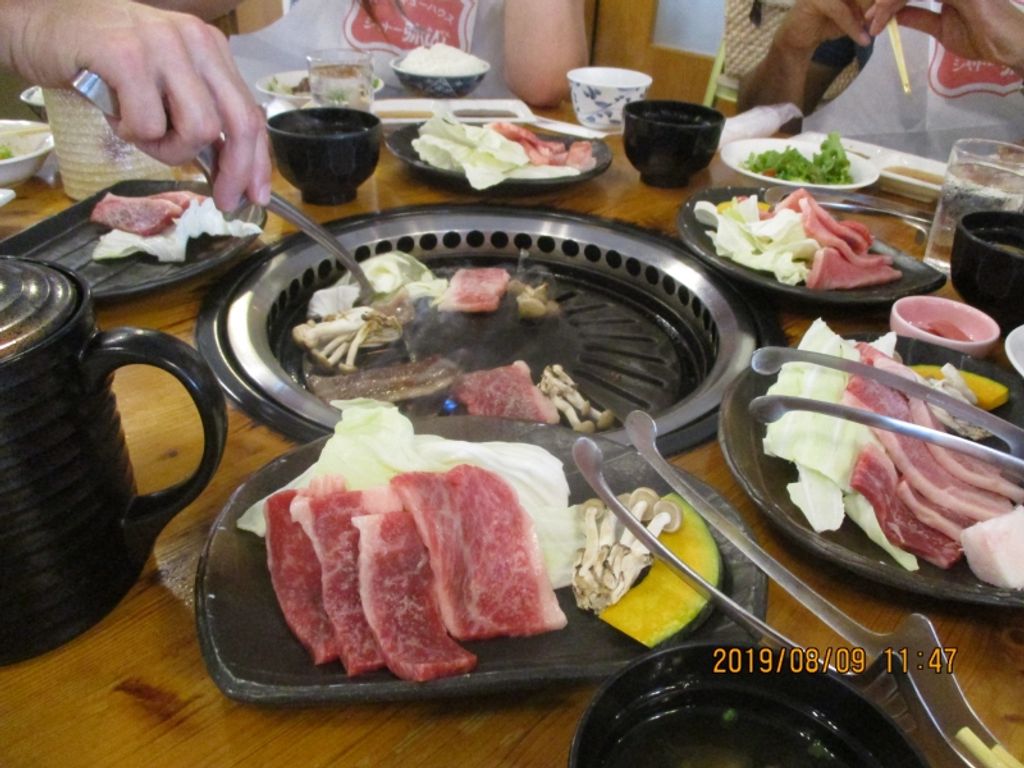 Thank you.