TENJIN MATSURI FESTIVAL
INTRODUCTION
Tenjin Matsuri Festival began in the year 954, two years after Osaka Tenmangu Shrine was built.
It is one of the three major festivals in Japan, held at the Osaka Tenmangu Shrine in Osaka on July 24th, 25th and attracts more than one million visitors every year.
DOTOMBORI DONDOKO BOAT
On the night of July 24th "Dondoko boat" was coming and going Dotombori river. The name "Dondoko" derives from the sound beating a drum. Dondoko boat plays an important role in indicating the beginning of Tenjin matsuri festival.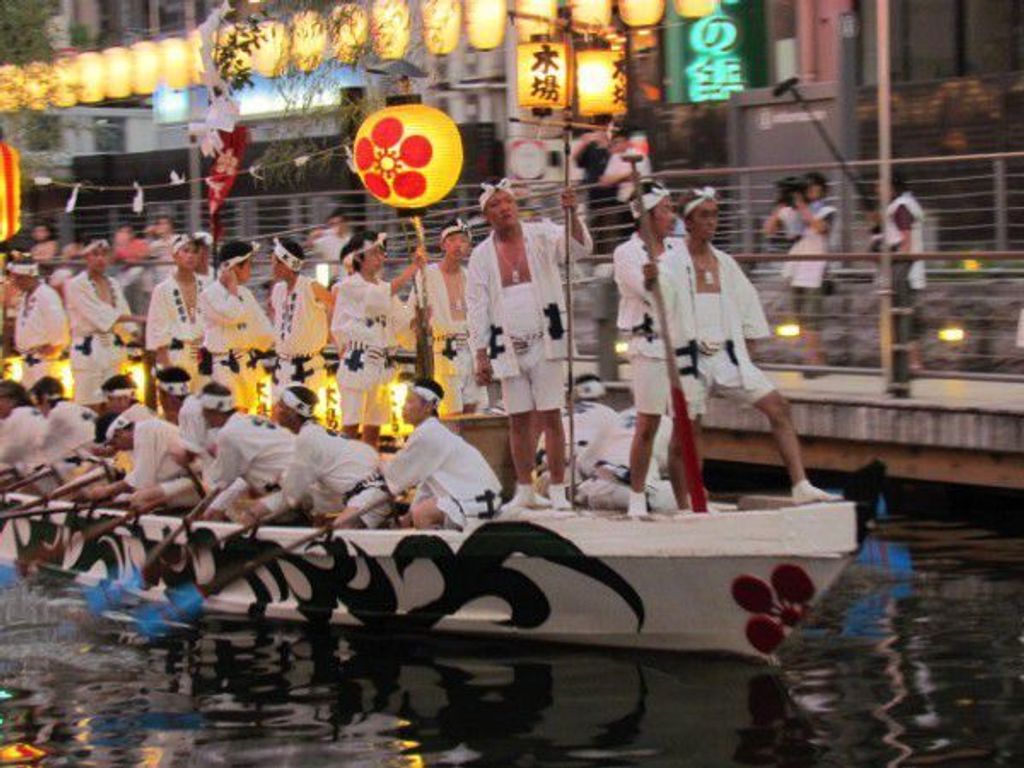 If you are interested in Dotombori river, please refer to Osaka Tour of Osaka Castle, Shin-Sekai, and Dotombori.
LAND PROCESSION
Tenjin festival is divided into 2 parts on July 25.
One is Land procession. Around 3,000 people parade to the sound of drumbeats. The most crowded viewing spot is the grounds and immediate surroundings of Osaka Tenmangu Shrine. Other place of interest is the north side of Tenjinbashi Bridge, where you can see the end of Land procession.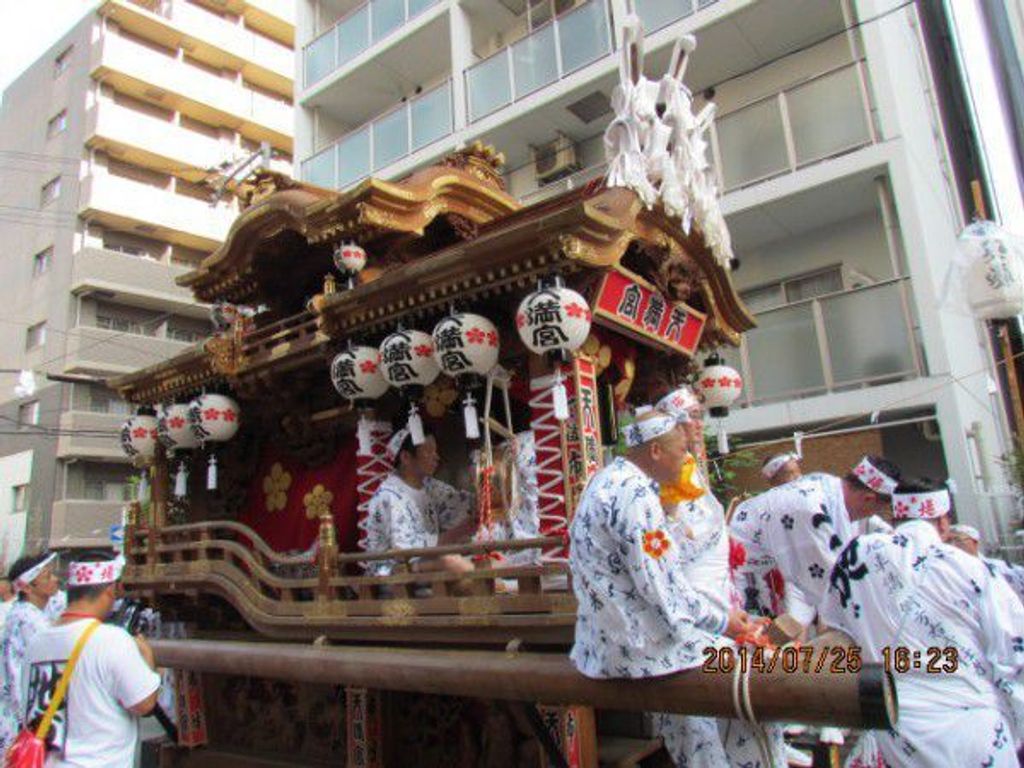 BOAT PROCESSION
The other is Boat procession, the highlight of the Ten-jin Festival. An entire procession including a portable shrine gets into about one hundred boats and shinto ritual is conducted on the water lit by bonfires to a musical accompaniment. Boats decorated with lanterns sail up and down the Okawa River. The festival reaches its climax when three thousand fireworks are set off in the night sky.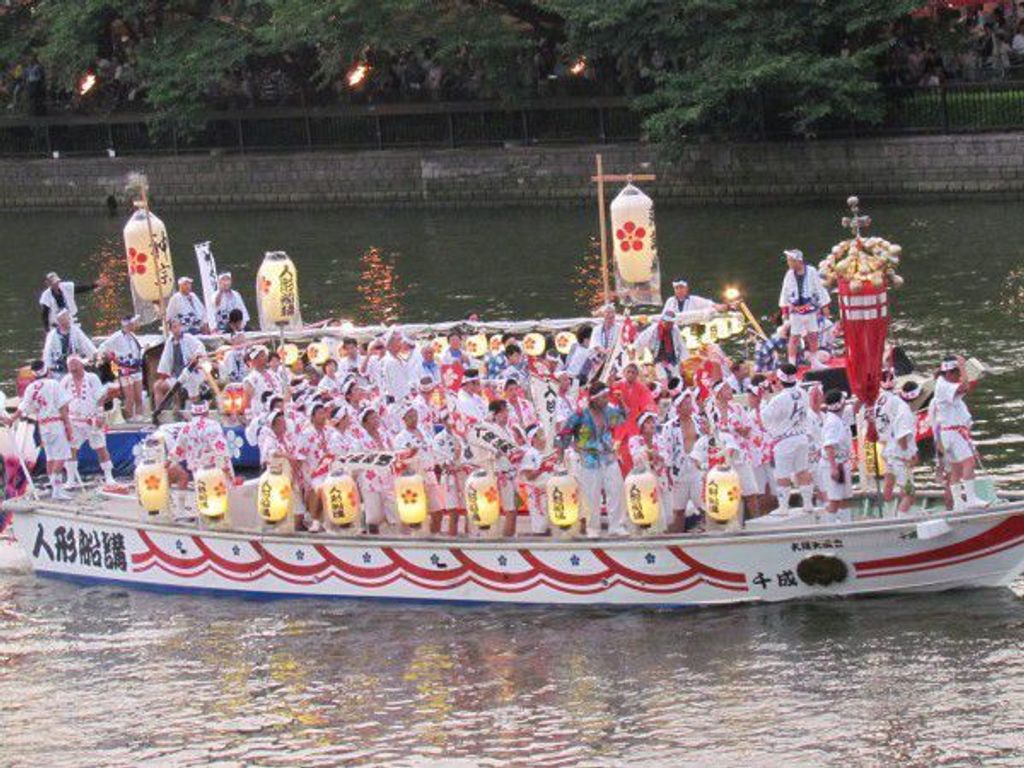 Tenjin festival has also come to be known as the "festival of fire and water."
If you are interested in Tenjinbashisuji Shopping Street, Osaka Tenmangu Shrine, or Okawa River, please refer to Enjoy OSAKA AQUA METROPOLIS and MODERN ARCHITECTURES.
Please check a video !!
MAP