Todaiji Temple at the foot of Mt.Wakakusayama is located in the central part of Nara city.
東大寺は奈良市の中心部、若草山の麓にあります。
The Deer Park, including Todaiji Temple, Kofukuji Temple, Kasugataisha Shrine and Syosoin Treasure House is one of the most famous sightseeing spots in Japan, attracting several thousands of tourists in and out of Japan in a day.
東大寺や興福寺、正倉院や春日大社などを含むこの一帯は奈良公園と呼ばれ、日本有数の観光地となっています。 国内外から数千もの人たちが日々訪れます。
It was constructed in the middle of 8th century as the head temple of all the state-established provincial temples.
東大寺は8世紀中頃、国分寺の総本山として国家が建立した寺です。
In modern terms, it corresponds to a Buddhism university.
今でいえば仏教を教える大学といったところでしょう。
Hearing of temples, you may imagine funerals or something, but this temple doesn't offer funeral services.
お寺と聞けば、お葬式を思い出すかもしれませんが、東大寺はお葬式などを営む寺ではありません
Since the beginning of its history, it had served as a Buddhism learning center. It was also a center of teaching Buddhism to young monks.
当初から仏教の研究機関であり、教育機関としての役割を負いました。
Kukai, the greatest religious leader, spent his young days learning Buddhism here in Nara. Later he became the head of the temple.
空海も若い頃はここで学び、後に東大寺の別当にもなっています。
Most of the temple structures were reconstructed in later years, but the octagonal copper lantern remains in the original shape.
大半の建造物は当時のままの姿では残っていませんが、ただひとつ八角燈籠は当時の姿をそのまま残しています。
Nandaimon Gate was built in the end of the 12 century and it retains the original form.
南大門は12世紀に建てられ、いまだに創建時の勇姿を見せています。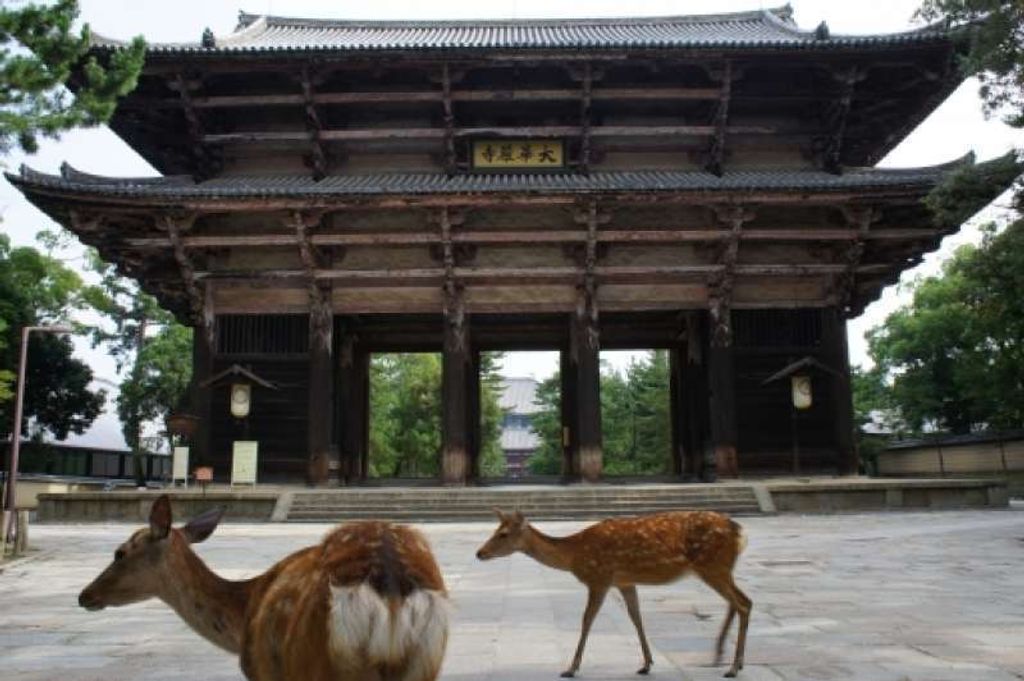 Since the beginning of its history, the temple had been involved in war. The wooden structures burnt down and the Great Buddha Statue was destroyed twice.
東大寺の長い歴史の中で、寺は戦火に巻き込まれ焼失したり、仏像は二度も損傷を受けました。
The current structures and the Statue of Great Buddha were rebuilt in the Edo period.
現在の建物と大仏は江戸時代に修復したものです。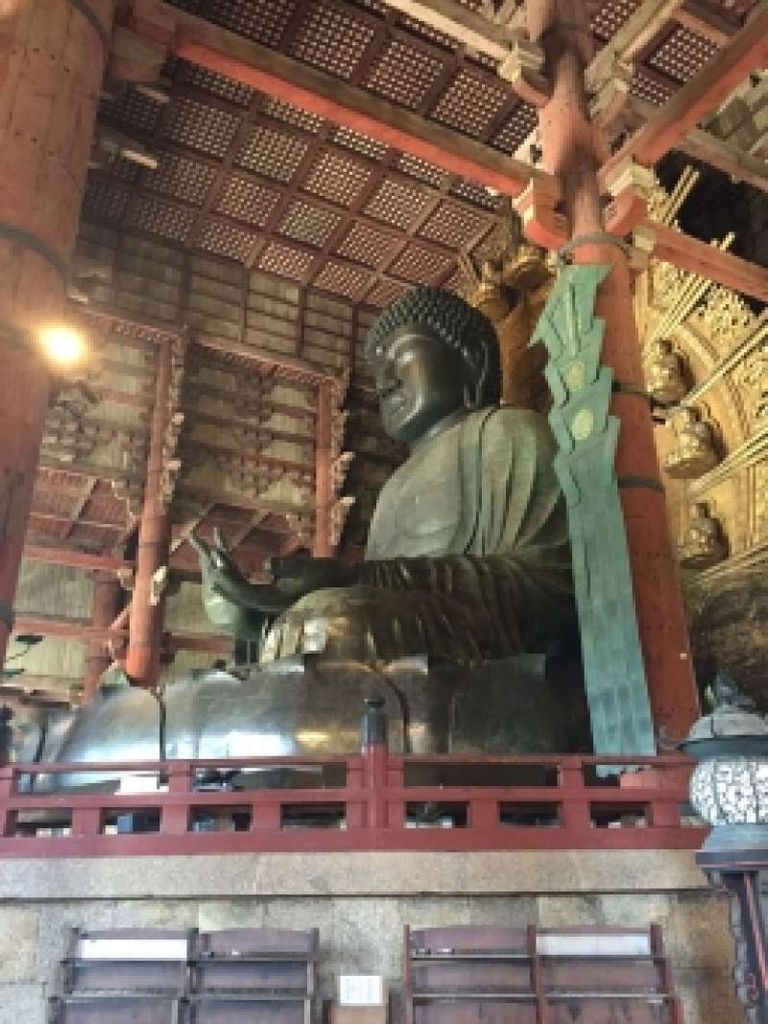 Todaiji Temple holds the Omizutori ceremony (water-drawing ceremony) every March.
東大寺は三月には「お水取り」という儀式があります。
The ceremony, a special feature of spring, tells the advent of spring in Nara.
古都奈良に春の訪れを知らせる、春の風物詩です。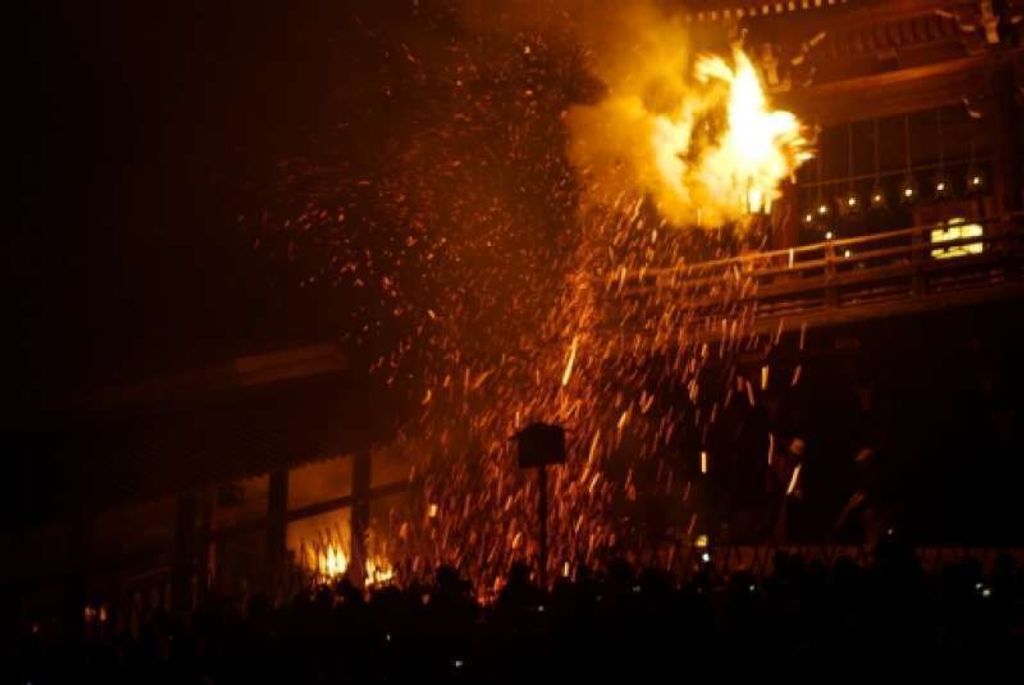 The news of Omizutori is often broadcast throughout Japan on television.
お水取りのニュースで全国に放送されます。
When the ceremony is over, Japanese people feel the coming of real spring.
、儀式が終わる頃には、日本人は春が来たことを実感します。