Awa Odori Dance
is based on the Bon festival performed in the castle town of Tokushima.
In fact Bon Festival is held in every prefecture in Japan.
Among them, Awa Odori is one of the largest summer dance festivals in Japan.
The following video is "Tokushima Golden Tour" and Awa Odori starts in 4 minutes 13 seconds.
Tokushima used to be called "Awa" and Odori means dancing.
Awa Dancing Festival has a history of 400 years.
While dancing, we call out "Dancing fool, watching fool. Both are the same fool, so why don't you dance?"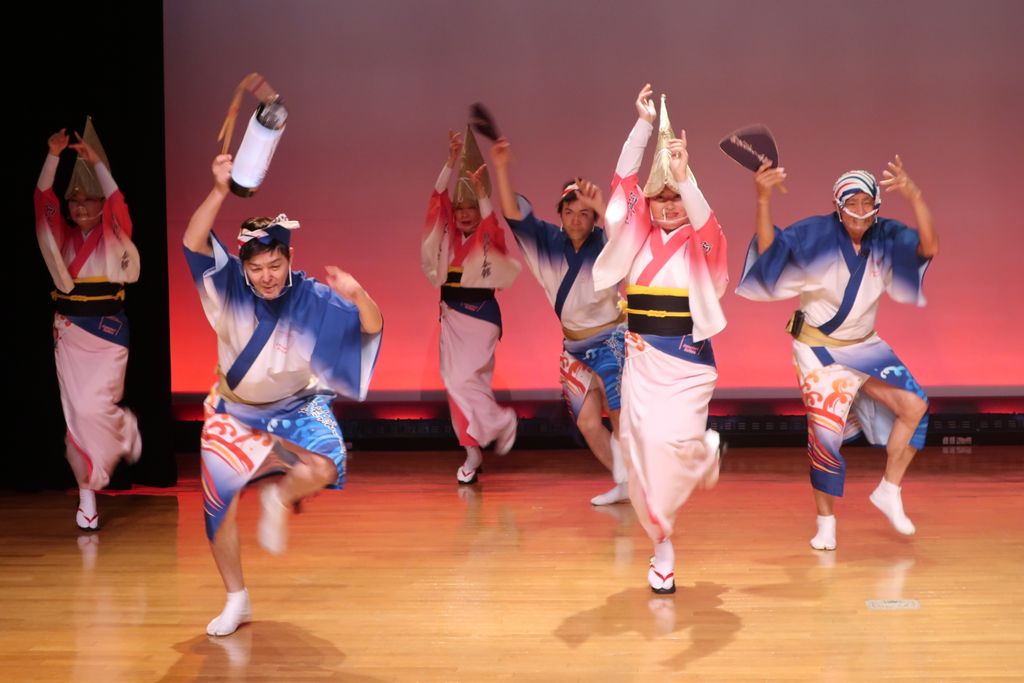 The festival is held from August 12th to 15th almost all day.
This festival attracts a million people including dancers and spectators.
When you visit Awaodori kaikan, you can enjoy watching and performing the dance all the year around.
Thank you for watchig the site.