I am very much interested in various type of transportation in Hakone such as Hakone Tozan Railway, Hakone Tozan Cable Car, Hakone Ropeway and Hakone Sightseeing Cruise.
Following is the brief information of each Rides which I knew by studying.

Hakone Tozan Railway:
This Ride connect from Odawara to Gora as mountain railway and has started to open in 1919.
You can enjoy 13 number of tunnel (the total distance is 2km.) and 26 number of iron bridge.

The length of each vehicle is short with 15m (That of Shinkansen: 25m).
Because there are many steep slopes and curves in the Hakone railway path, the length of each vehicle is
designed as short length so that the vehicle can be run safely. Between Hakone-Yumoto and Kowakudani stations,
the steep is 80/1000 gradient which is the steepest in Japan for an adhesion railway.
There are four types of brake system such as electrical brake, air brake, hand motion brake and pressure joining
brake so that the vehicle can run down the steep slopes.
Switchback: The railway climb the steep inclined rail by a switchback zig-zag way, changing the direction
back and forth.

Hakone Tozan Cable Car:
This car travel approximately 1.2km to connect Gora and Souzan stations in 10 minutes. The difference in elevation is 209 meter. The vehicle of the Cable Car is consist of two units and the floor inside the vehicle is formed as step-wise to fit the slope of the railway.

How the Cable Car is driven to move ?
As you may see in the photo in the photo, the two Cable Car run in opposite direction each other on two line.
The equipment of winding up the Cable car fixed in mechanical room on top of the railway pull up the Car of one side car. Then, automatically another side car connected with the car by rope is pull down to lowest station.

Hakone Ropeway:
You can enjoy the views during a 30 minutes ride across 4 kilometers between Sounzan and Togendai stations,
including Owakudani volcanic valley where sulfurous fumes gushing out of cracks in the earth which make hot
spring, Lake Ashi and Mt.Fuji (if whether is fine).
Sounzan Station is 757 meters high and Owakudani station 1,044 meters high.
The difference in elevation is 287 meters. This Ropeway can run there in about 10 minutes.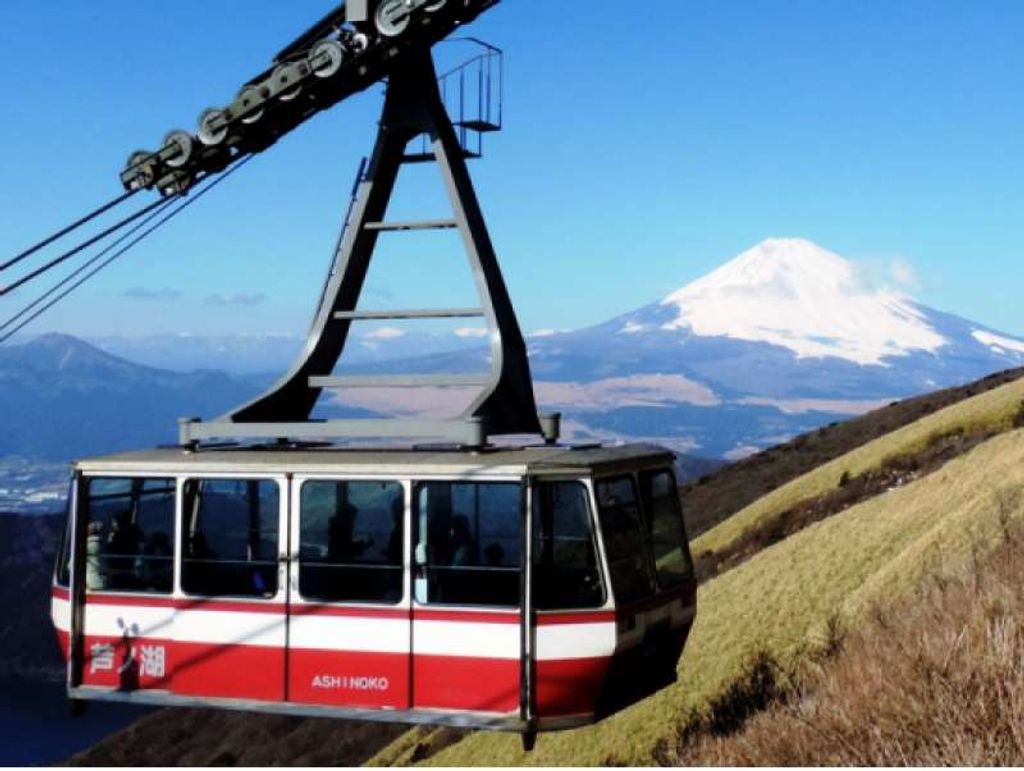 Hakone Sightseeing Cruise on Lake Ashi:
This Cruise operate between Hakonemachi, Moto-Hakone and Togendai on Lake Ashi. You can enjoy beautiful
scenery such as green mountains surrounded by sky and lake, wave splash near the Cruise and Mt.Fuji if whether
is fine with breathing clear air.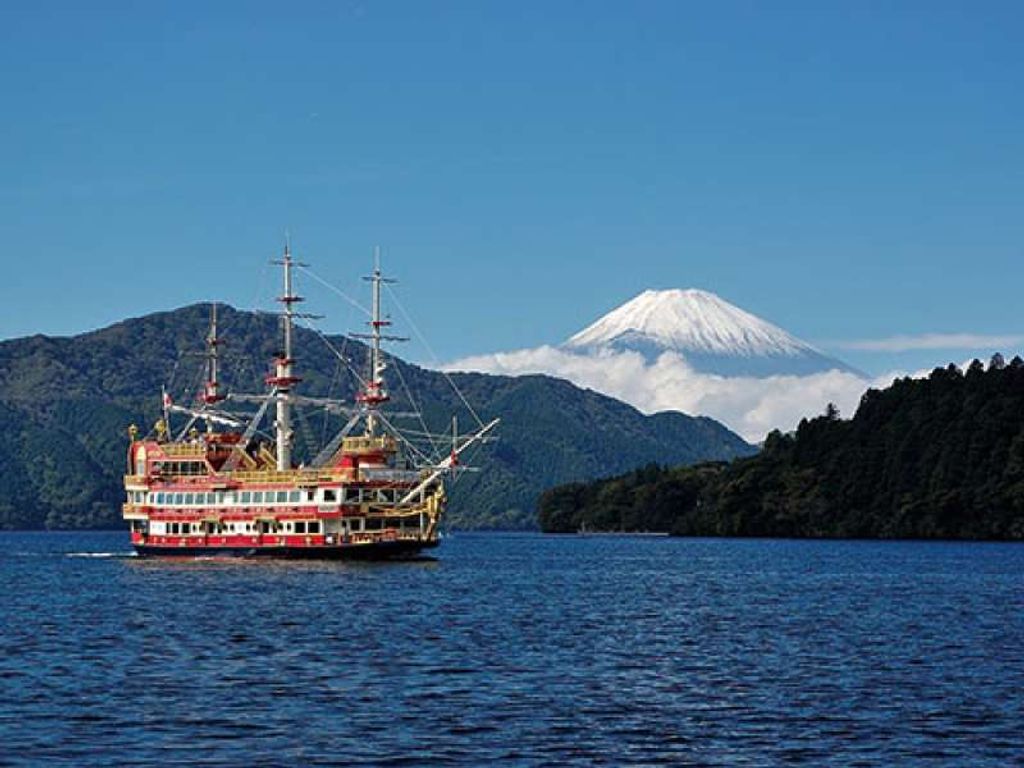 If you are interested in various rides in Hakone above, please refer following URL registered by me.
By Kashima