If you are traveling to Osaka and want to go shopping, then you will be amazed by the number of shopping areas, arcades, streets, and malls. There is plenty for everyone in Osaka, which boasts a huge variety of shops from luxury goods to novelty items. So, plan your trip to Osaka here, with our guide to the six best shopping areas:
1. Umeda

Let's introduce the Umeda (Kita) area, a must-see shopping spot with Osaka's latest trends. LUKUA, in front of JR Osaka Station, is the most popular mall for the locals with trendy products geared for people in their 20s and 30s. For families who want to enjoy shopping, take the connecting passage from LUKUA to Grand Front Osaka. Grand Front is a large mall with north and south buildings focused on families, and so you can get all your shopping done there since Japan's latest kids' apparel and adult clothing can be seen all at once. On the 6th floor of the north building, there is a bar restaurant which stays open until 4 a.m. on weekdays and Saturdays, so it's great to enjoy time there until the wee hours. Next to the Grand Front, there is the huge 12-floor appliance store, Yodobashi Camera, where the newest household appliances are all sold. In JR Osaka Station, there is the Daimaru department store. In here, there is Tokyu Hands which sells products born from fascinating ideas by the Japanese, Pocket Monster, popular with the kids, and Japan's famous apparel shop, Uniqlo. Across from Daimaru is Hankyu, Western Japan's largest department store with the latest trends. It has high-quality goods representing the nation's works of arts and Japanese tableware on the 7th floor, and in the basement, there is the best in Japanese confections and liquor, and whiskey for souvenir shopping.
Everything is connected by the passage and basement so you can enjoy your shopping in comfort even during rainy days. There are plenty of coin lockers and checkrooms around Osaka Station so it's extremely convenient. And there is the Umeda Sky Building which was selected in 2008 by the UK newspaper "The Times" as one of the world's top 20 buildings and where you can marvel at the nightscape of Osaka. A 40-floor twin-building complex that is joined at the very top, the connecting area has a popular spot in the form of a garden in the sky as an observation deck.
Admission: Free
- Guidebook about Umeda
- Reviews about Umeda
2. Grand Front Osaka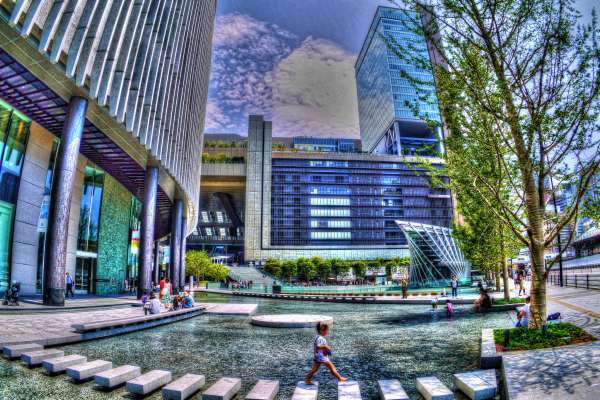 Grand Front Osaka which was opened in 2013 boasts a nation-topping area of 44,000㎡, and targeting "masters of lifestyle change with strong preferences and brimming with curiosity", it is a mall that responds to the lifestyle scenes of clothing, cuisine, residences and amusements. Divided into the three structures of Umekita Plaza, the South Building and the North Building, there are 266 branches of specialty shops, the Intercontinental Osaka Hotel and also office space. What is attractive is the wide variety of stores such as trendy fashion shops, places for interior goods and sportswear, restaurants, cafes and bookstores. There is a connecting passageway from JR Osaka Station with good access, and along with Osaka Station City, this is the most seasonal spot that you want to visit. There are shops and restaurants such as Kansai's first Dean & Deluca café-restaurant, Osaka's first Ron Herman apparel shop, New York City's well-established The City Bakery café and restaurant, a branch of Fukuoka's venerable soy sauce and seasonings store, Kayanoya, with its dashi stock made from natural ingredients, and Western Japan's largest MUJI.
There are 16 restaurants and bars on the 6th "Umekita" Floor in the North Building which are open from Mondays to Saturdays as well as holiday eves from 11a.m. to 4a.m. It's a space where you can enjoy going from shop to shop eating and drinking, and there are various seasonal events and concerts held there.
Admission: Free
- Guidebook about Grand Front Osaka
- Reviews about Grand Front Osaka
3. Abeno Harukas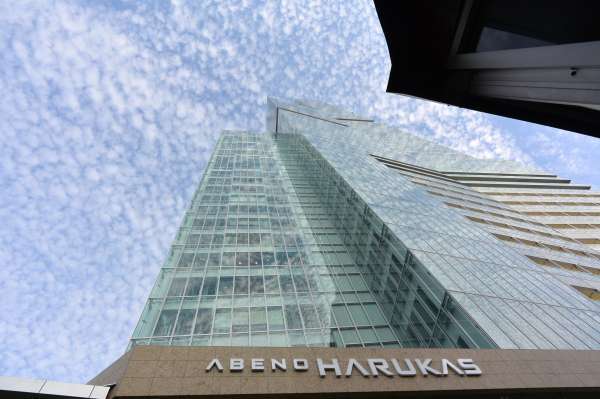 Abeno Harukas is a multi-purpose facility opened in spring 2014 that brings together shopping, restaurants, cafes, a hotel and an art gallery into one place. What is especially recommended inside is the Observation Platform Harukas 300 on the 60th floor, 300 m above ground, Japan's highest point. You can see all of Osaka's famous sites such as Osaka Castle, famed landmark Tsutenkaku, Shitenno-ji Temple that boasts a history of over 1400 years. You can enjoy the view of Osaka at a leisurely pace in the open-air garden plaza while on the walkway surrounded by 360 degrees of glass. What is distinctive is the integrated café/bar in the plaza. As a can't-miss secret viewing spot, there are the 58th-floor washrooms in the observation area. From there, you can look at the view through the glass so they could be called the most scenic washrooms in Japan. The observation platform area can be accessed with a day pass.
In addition, a tour to the heliport has also been opened, limited to 30 people at a time every day. Since you can have a 360° view without being cut off by the glass, please try it out if you have the time. By all means, check out the shop selling goods associated with Abeno Bear, the character mascot for Abeno Harukas. There is also a 1-day pass for people who want to enjoy views during both day and night. After enjoying Harukas, how about heading over to Shitenno-ji Temple and Tsutenkaku since they are within walking distance?
Admission: Adult: ¥ 1,500 / Child: ¥ 700
- Guidebook about Abeno Harukas
- Reviews about Abeno Harukas
4. Dotonbori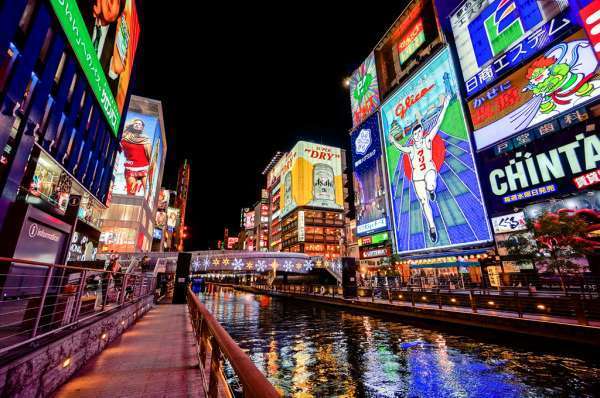 Dotonbori refers to the district from the Nihon bridge to the Daikoku bridge; it is a bustling downtown area that spreads along the south bank of the Dotonbori river. At the streets that are perpetually crowded by people throughout the year, you will find a great variety of restaurants, diners and shops serving okonomiyaki (savory pancake), udon noodels, deep fried pork skewers, blowfish dishes and much more! It is also "the kitchen of Osaka" where Osaka gourmet shops cluster together. For those coming to Osaka for the first time, we recommend "sign watching." The street is crowded with colorfully illuminating neon signs, three-dimensional objects appearing to jump out in front of you and many more unique, entertaining signs. Images that best represent the Osaka Minami (south) area, and often seen in guidebooks, all collect in Dotonbori: the kuidaore (eat till you drop!) doll, the crab of Kani Douraku restaurant, the blowfish of Tsuboraya restaurant and many more. Especially, the Glico sign of the snacks manufacturer Ezaki Glico has enjoyed the most fame as the symbol of Dotonbori ever since the first version was set up in 1935. The sixth version of the Glico sign newly featuring LED neon lights was introduced in the fall of 2014. One of the popular activities when touring Osaka is to stand on the Ebisu Bridge and take a picture with this huge neon sign in the background. This bridge is also called the "pick up bridge" and used to be known as a place for picking up girls in hopes to at least have a cup of coffee together.
We also recommend focusing on the Dotonbori River itself. With the improvement in the water quality compared to the conditions in the past, the path along the river is popular today as a walking route where you can fully enjoy the water metropolis, Osaka. You can also go on a boat ride on the Dotonbori River. The Tonbori River Cruise offers a ride that cruises around the Dotonbori area for about 20 minutes. While unfortunately no English explanations are given, the guide speaking in the Osaka dialect humorously explains the history and other information of Dotonbori. Because this area has always served as the frontline of the latest trends of Kamikata (Kyoto-Osaka region) culture, there are many shops and restaurants in Dotonbori that have been favored by actors, actresses, and cultural figures over many years. This cultural aspect that is not your typical image of Osaka makes Dotonbori even more attractive.
Admission: Free
- Guidebook from Planetyze about Dotonbori
- Reviews from TripAdvisor about Dotonbori
- Tours of Dotonbori
5. Shinsaibashi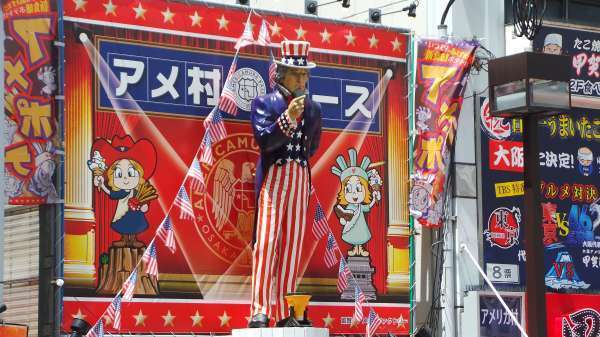 The Shinsaibashi area is inserted in the south between Minami-Senba and Nagahori Street. In its center is Shinsaibashi-suji Shopping Street which lines up traditional shops, department stores and specialty brand outlets. This street has a long history going back to the middle of the 18th century. From the Meiji Era, establishments such as small stores dealing in imported goods and fancy stores started increasing. During the Taisho and Showa Eras, there was a shift to dry-goods shops and department stores, and the street became a lively one for young people to enjoy shopping. Recently, seasonal events have been held to raise the profile of Shinsaibashi and the good old area has regained its luster. Traditional shops with several hundred years of history co-exist with stores dealing in the latest fashions, and a new charm is being felt.
On the west side of Shinsaibashi subway station, there is America-mura which is an area that spreads from Nagahori Street to Dotombori. It is the most active launching point in Osaka Minami for trends. Centering on the shopping building Big Step, starting from casual fashion, there are plenty of unique shops specializing in items such as old & used records, percussion instruments, and miscellaneous goods. You can feel the youth culture of the Kansai region there. In addition, you can discover "Peace on Earth", a mural painted in 1983 by artist Seitaro Kuroda who hails from Osaka Minami. There are other original pieces of art and buildings where you can sense the pop culture everywhere. The center of America-mura is Triangle Park (Mitsu Park). It's alive with young people performing and holding flea markets in the hopes of becoming artists or musicians.
Admission: Free
- Guidebook from Planetyze about Shinsaibashi
- Reviews from TripAdvisor about Shinsaibashi
6. Osaka Station City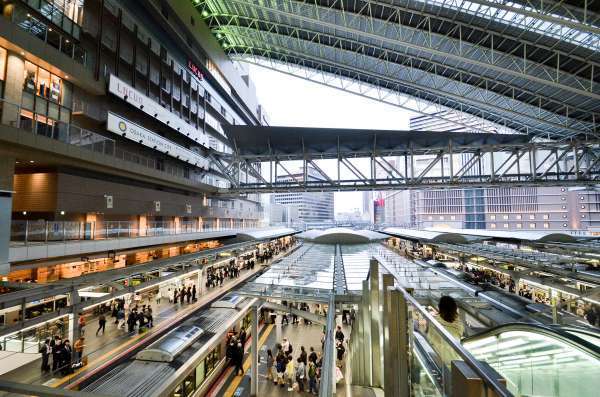 A former freight depot zone with an overall area of 24 hectares at the northern end of JR Osaka Station has been redeveloped into an area merging the station and the city. JR Osaka Station is next to a shopping mall, movie theaters, sports gym, hotel, restaurants, hospital and other facilities. A shopping mall, Lucua, has opened which aims at the young, and there is the Daimaru Department Store which includes the Pokemon Center and Tokyu Hands, Eki Marche with candy shops and delicatessens, along with Lucua West and a second branch of Tsutaya Books, specializing in lifestyle, to be opened following the first branch in Daikanyama, Tokyo. And to the north of Osaka Station City, the lively shopping mall aiming for people in their 30s and 40s, Grand Front, has also opened. The latest trends have been condensed into one area for the enjoyment of efficient shopping, and the many restaurants and cafes are another strong point. There are many coin lockers and luggage checks around the station so shopping is convenient.
Under a huge dome conceals an entire station where 1500 trains come and go in one day. Directly below the dome is the Time and Space Plaza which holds many events and has a bridge connecting the north and south ends of the station. The trains running below create a moving diorama that makes it a good observation spot. The gold clock is also a convenient spot for meeting people. Audio guide rentals in English, Chinese and Korean are available so you can find out about the 8 station plazas and the history of Osaka Station.
Admission: Free
- Guidebook about Osaka Station City
- Reviews about Osaka Station City
Need help planning your Osaka Itinerary?
If you are traveling to Osaka for the first time and/or are intimidated by the cultural/language barriers that come with traveling, you should definitely check out GoWithGuide, as they work with 1,000+ professional tour guides in Japan to help you plan your perfect trip. In addition, if you are looking for a private guide or would like to join a private tour group in Osaka, feel free to take a look at the list of tours that are available in the city and send a message to any of the Osaka tour guides for a personalized itinerary and a price quotation. Some of the tours include wonderful cultural experiences, which you should certainly check out if you are looking to enrich your experience in Osaka with more activities other than trying the popular foods. It's great to have a guide as you may want to eliminate the risk of wasting time by getting lost or not knowing what the right food items to order as many Japanese menus are displayed in one language. Lastly, if you prefer to travel by car as opposed to public transportation, take a look at the various private vehicles that can take you on your tour of Osaka.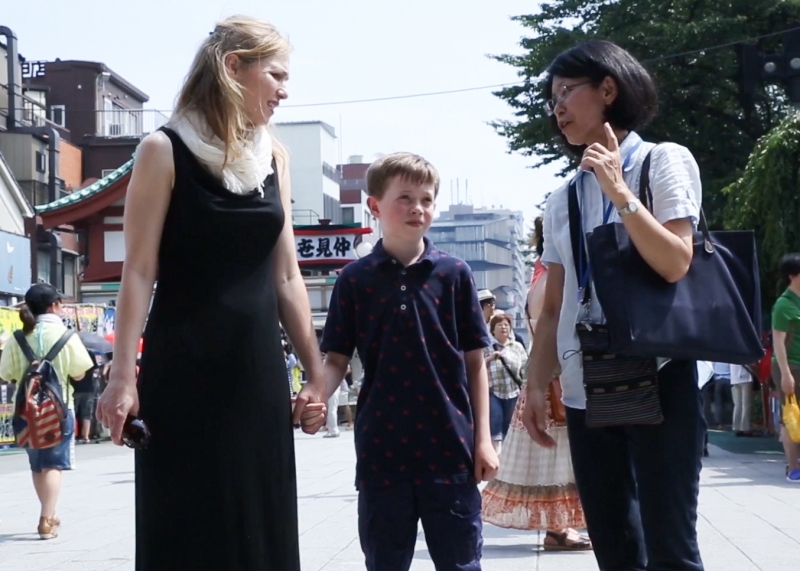 Blogs About Osaka
Top 5 Things to do in Osaka on TripAdvisor
6 Amazing Places to Shop in Osaka
Traveling from Kyoto to Osaka: 1 Day Trip
Japan Travel - 7 Days Itinerary Around Tokyo, Kyoto, and Osaka