Welcome to JR Kyoto Sta.
Kyoto with its history of over 1,200 years is the very Japan's spiritual home. No doubt about it. Indeed, whenever you visit Kyoto, you will feel Japan's traditional culture everywhere.
However, Kyoto is not just about Japan's tradition or culture. Here's a new out-of way place for dropping in. It's JR Kyoto Station Building, designed by Hiroshi Hara, a world-famous architect, being completed in 1997. It's so huge, 60 meters high and 470 meters long. So everyone is very much overwhelmed by its magnificent scale.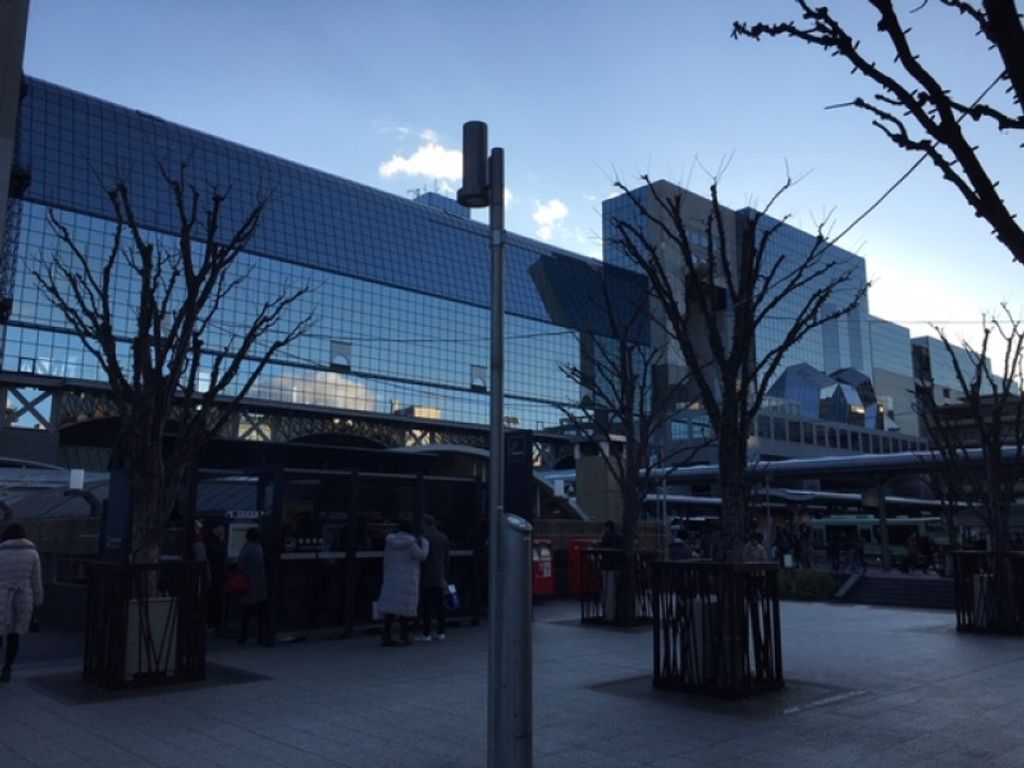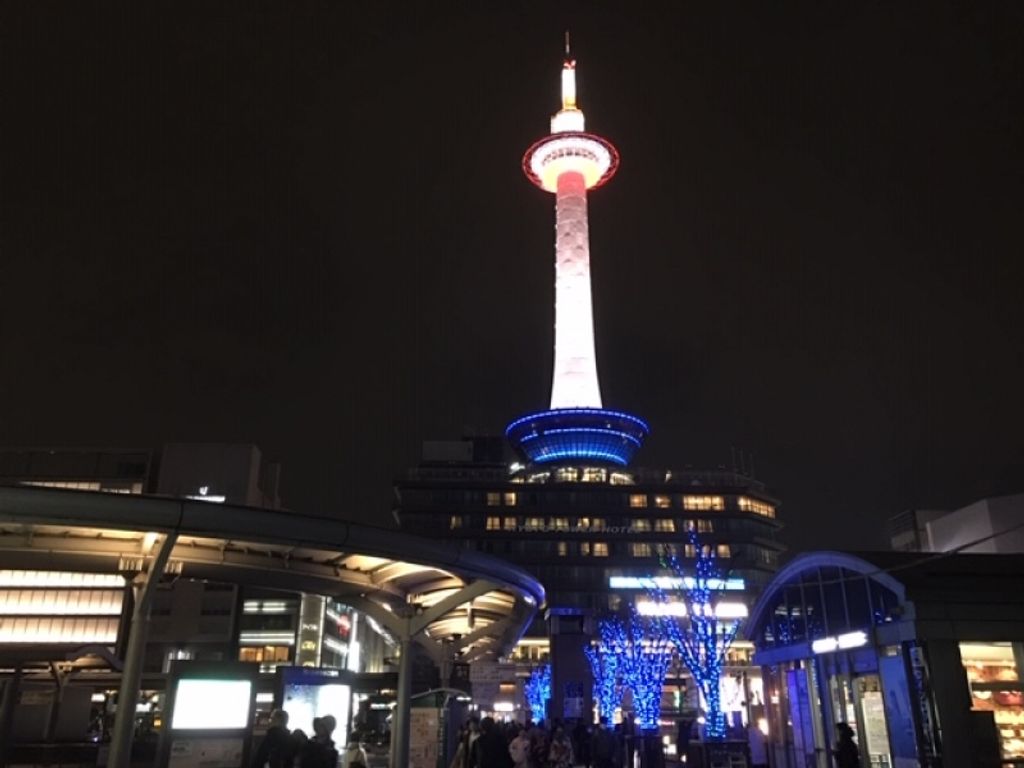 So I highly suggest you go up the stairs or take escalators up to the rooftop of the station building. Half way up, after evening, the stairs are decorated with a moving string of colorful lights. Also you can enjoy beautiful panoramic views of whole Kyoto from the rooftop.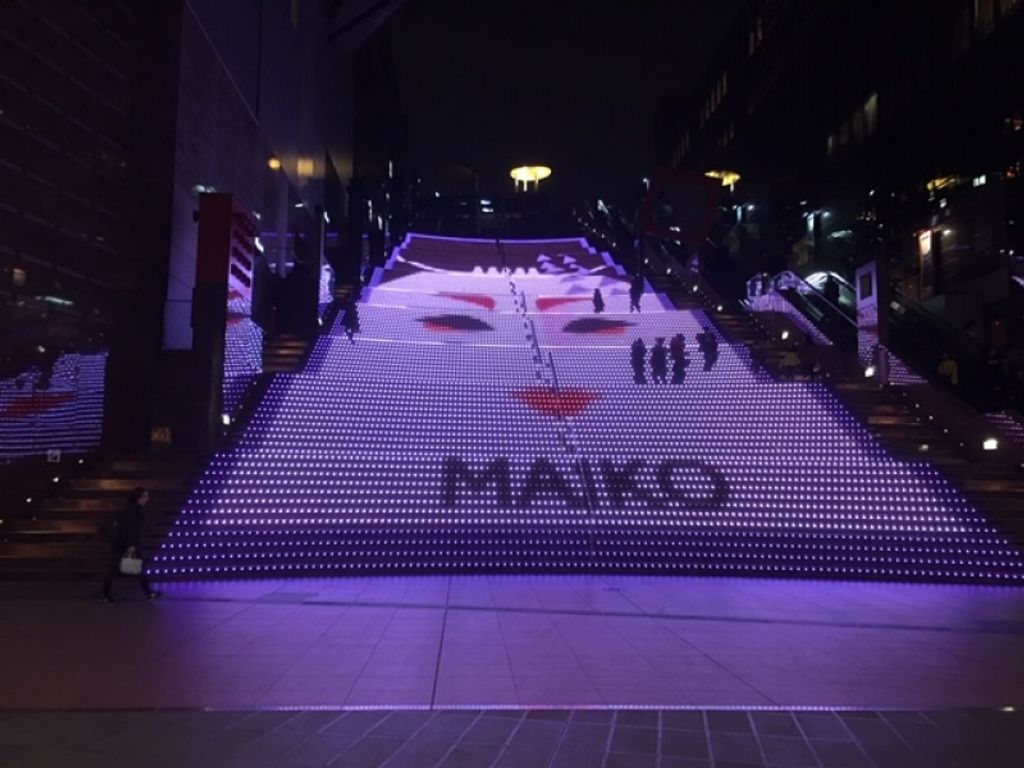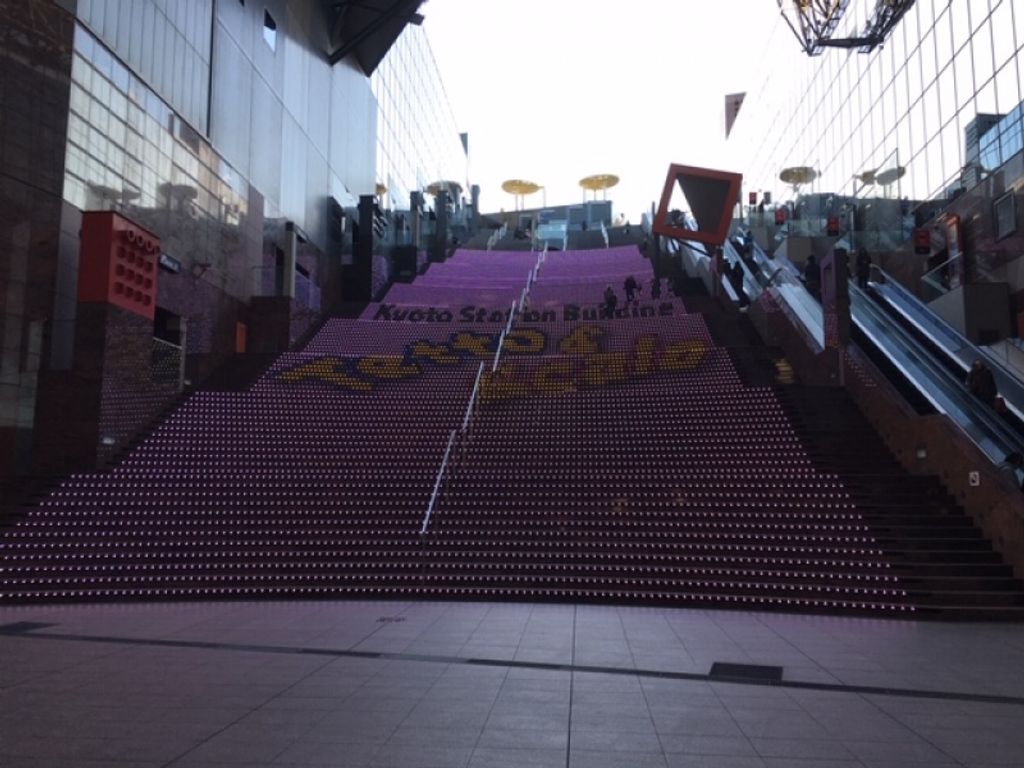 Fantastic view from the 10th floor in the East Wing: In the middle is a horizontal Skyway, 45 meters high up in the air!! Whenever I visit JR Kyoto Station, I enjoy walking through the skyway. I'm a bit afraid of heights, though. It must be fun. Not so scary.:)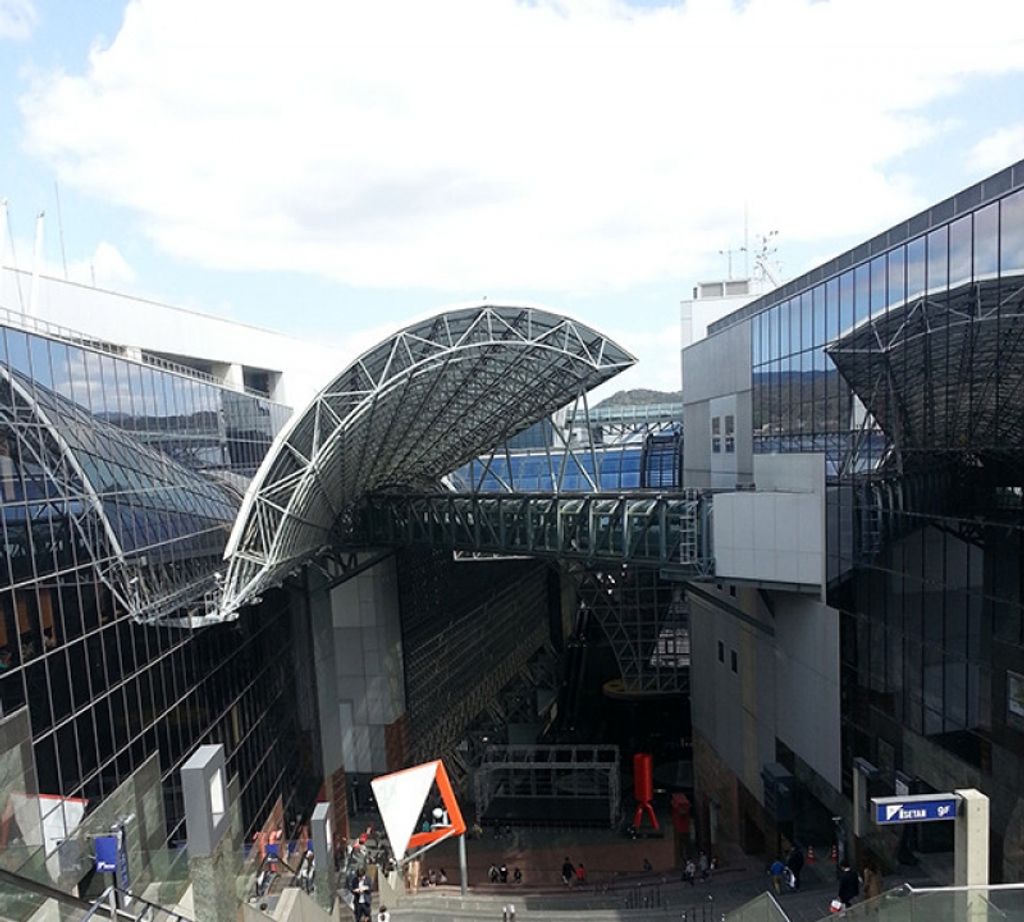 Open 10:00 - 22:00, free of charge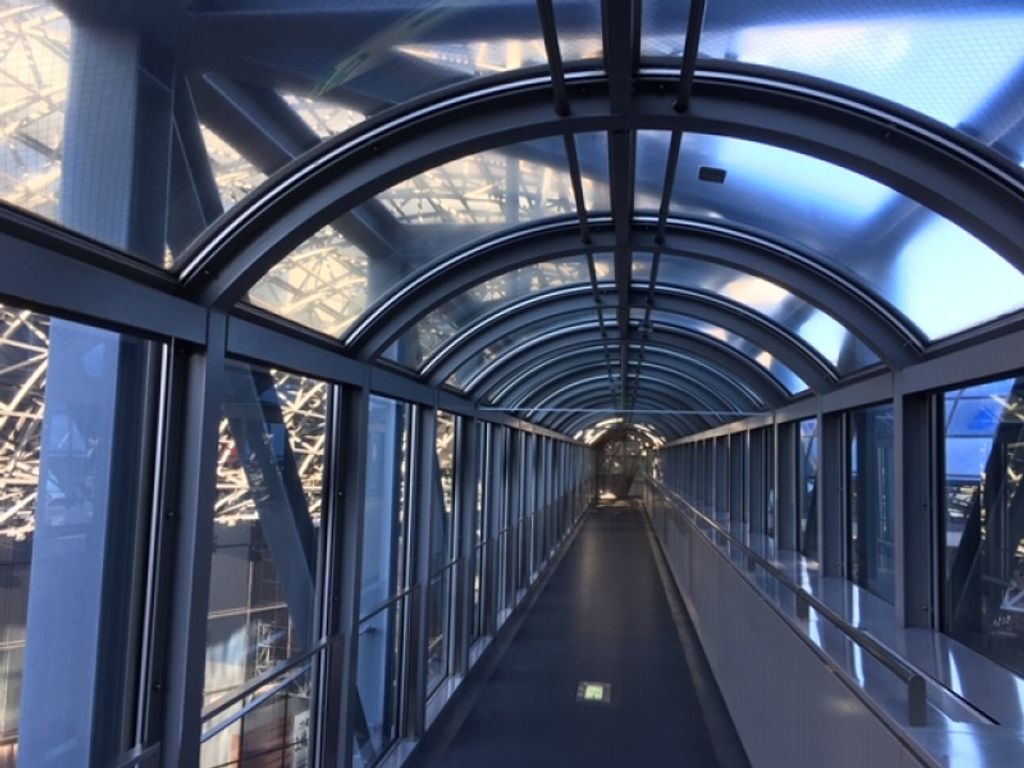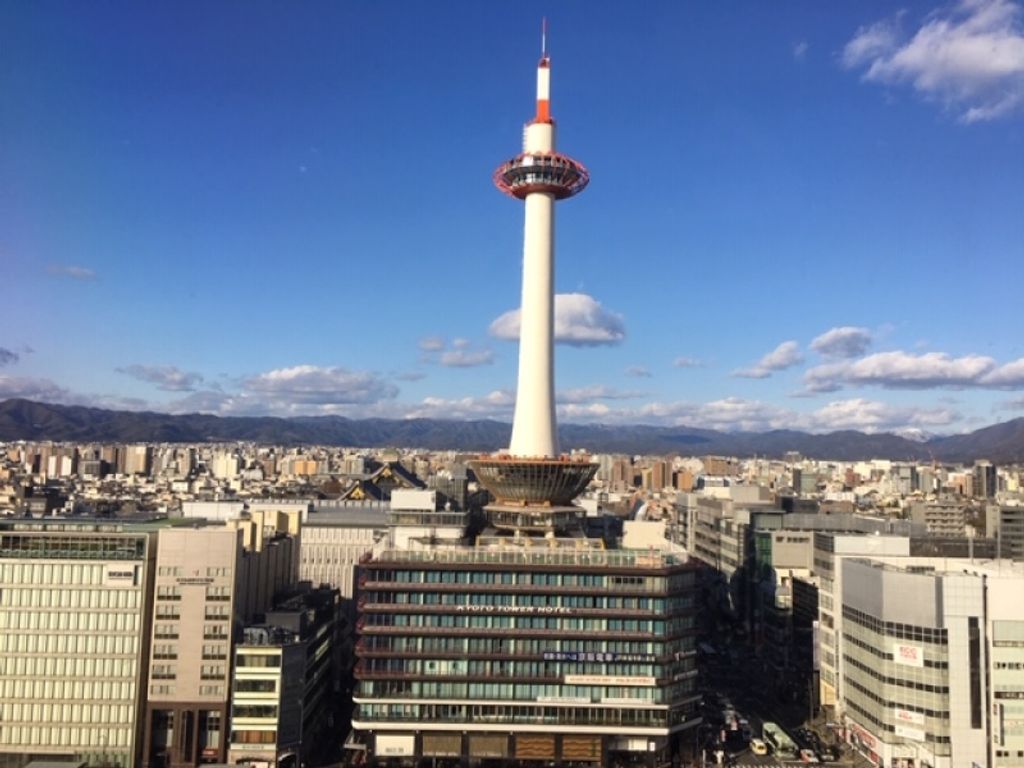 You'll find some of the most popular ramen restaurants from across Japan on the 10th floor, along with a variety of other nice restaurants, and cafes. The station building also houses a hotel, theater, museum, department store and the like.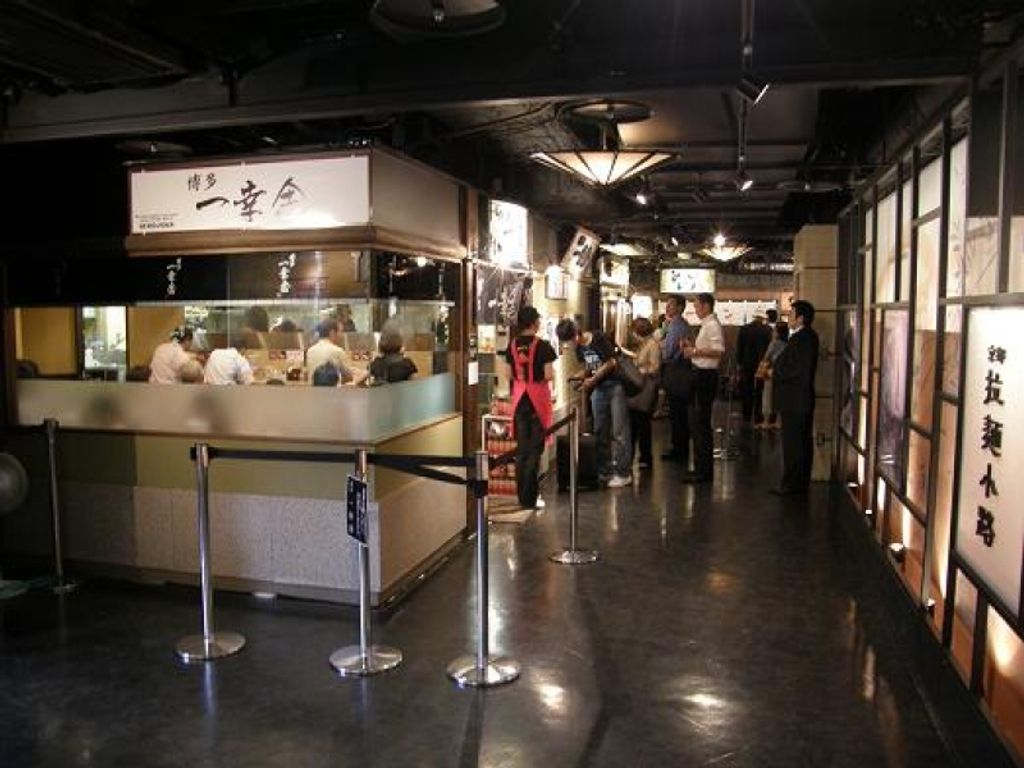 PS: JR Kyoto Station Building might NOT be "a new little-known tourist spot in Kyoto" any longer. It has became a BEST-known tourist spot in JAPAN. In fact TripAdvisor announced "Top 30 Attractions in Japan by International Travelers 2019" in August 2019 as follows. The fact is that JR Kyoto Station Building is literally ranked 26th!!!
Also if you'd like to take a look at the other types of restaurants, not just ramen restaurants, my recommendation is Kyoto Porta, huge underground shopping arcade, in front of the the station building (north side). You'll find over 100 nice restaurants. It might be well worth a go.:)
1 Fushimi Inari Shrine (Kyoto), 2 Hiroshima Peace Memorial Park, 3 Miyajima (Hiroshima), 4 Todaiji Temple (Nara), 5 Hakone Open-Air Museum (Kanagawa), 6 Shinjuku Gyoen National Garden (Tokyo), 7 Sanjusangendo Temple (Kyoto), 8 Koyasan Okunoin ( Wakayama), 9 Himeji Castle (Hyogo), 10 Kinkakuji Temple (Kyoto).
As for the other tourist spots in western Japan, Nara Park is ranked 14th, Shukkei-en Garden (Hiroshima) 16th, Daishoin Temple (Hiroshima) 17th, Shoshazan Engyoji Temple 20th, Nenbutsuji Temple (kyoto) 24th, JR KYOTO STA. BUILGING 26th, Byodoin Temple (Kyoto) 27th, Eikando Zenrinji Temple (Kyoto) 28th.
Massive thanks for visiting JR Kyoto Station. Enjoy hanging around Kyoto.:)