It's one of the three most beautiful gardens in Japan, along with Kourakuen in Okayama and Kairakuen in Ibaraki. In Japan, we have four very distinct seasons, and this garden has a particular charm in every season. We can enjoy cherry blossoms in spring, green leaves in summer, leaves change color in autumn and white snow in winter.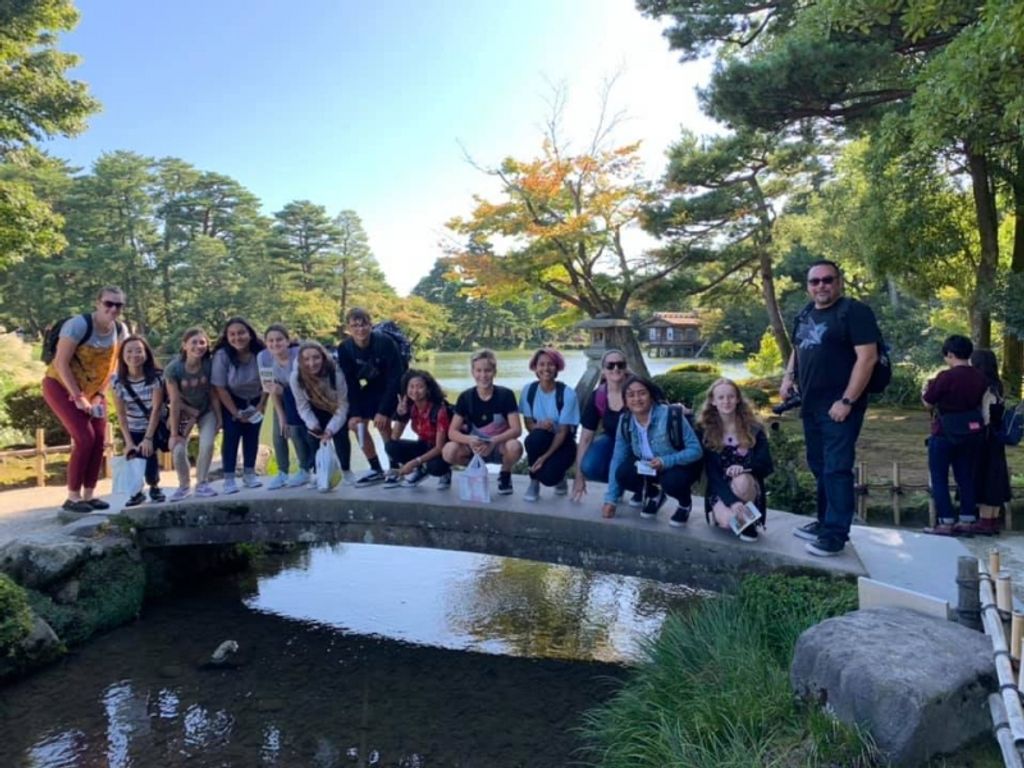 Kotoji Lantern
That stone thing is Kotoji Lantern, the symbol of Kenrokuen. It looks like the thing for supporting the strings of Koto, a traditional instrument like a harp. The small bridge in front represents the body of Koto.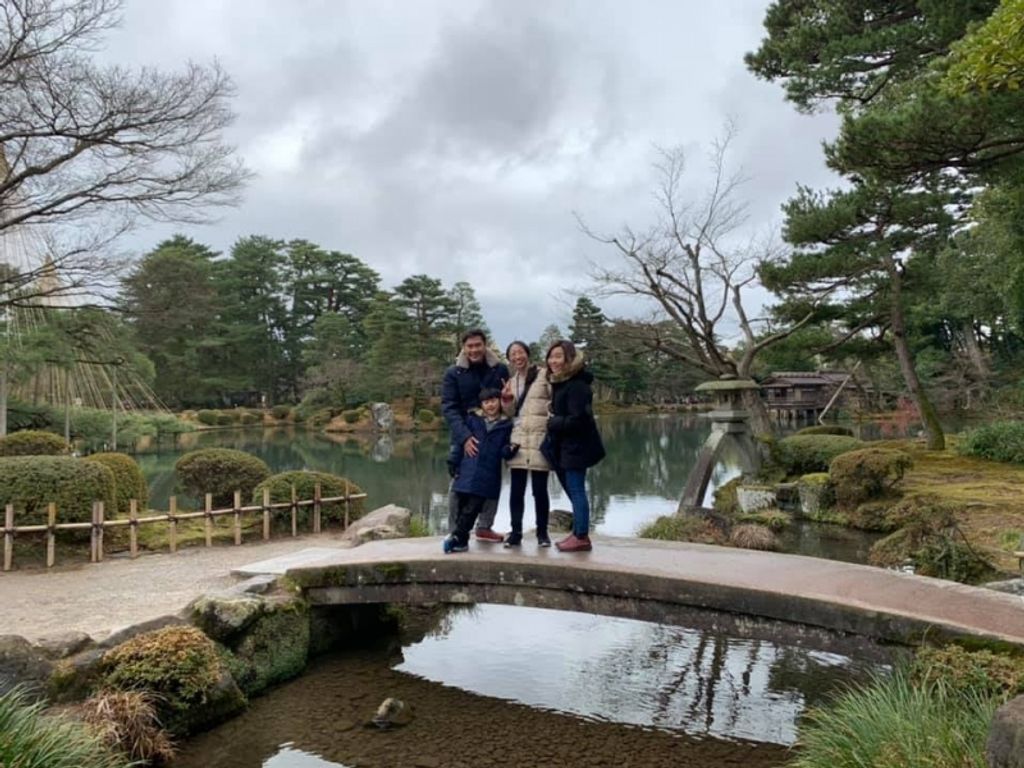 Fountain
This is said to be the oldest fountain in Japan. In 1860s, there were a lot of waterfalls in Japanese gardens, but fountains, water coming up from the bottom, were not common. It works by natural water pressure, and no electricity is used.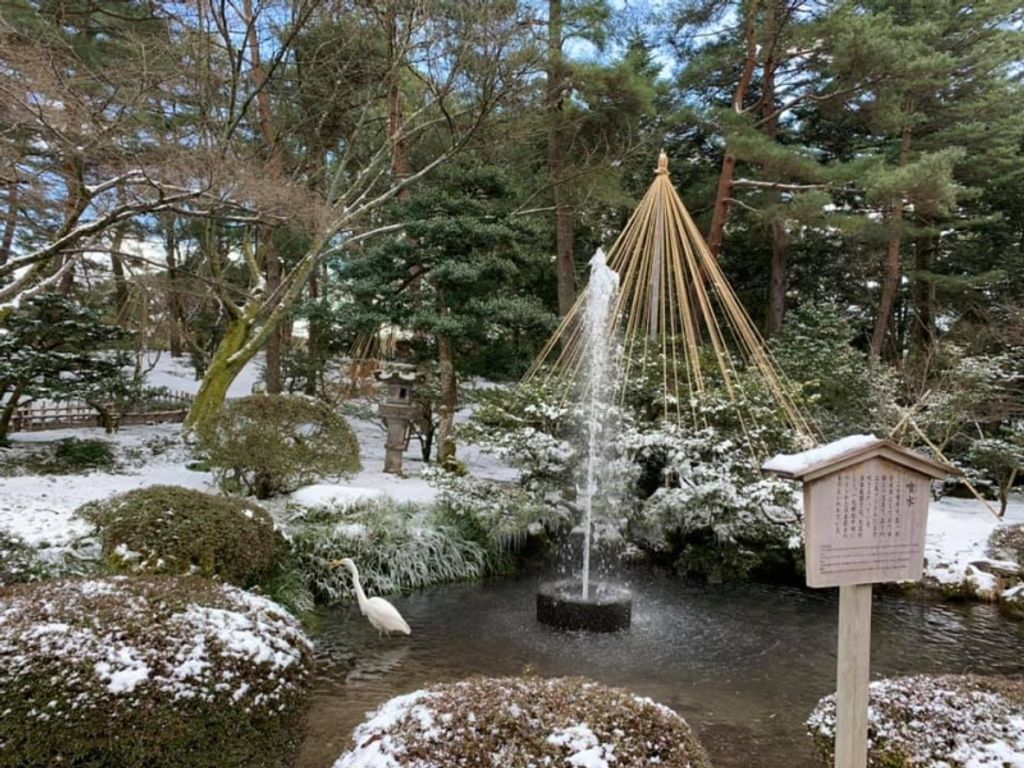 Karasaki Pine
This is the best pine tree in this garden, and it's thought to resemble a crane. Cranes are supposed to bring good luck and a long life.