I would like to introduce the beautiful Autumn color leaves in Kyoto Entsuji temple where I visited recently.
Entsuji temple is located in the north side of Kyoto named Iwakura and Zen Buddhism temple of Rinzai sect.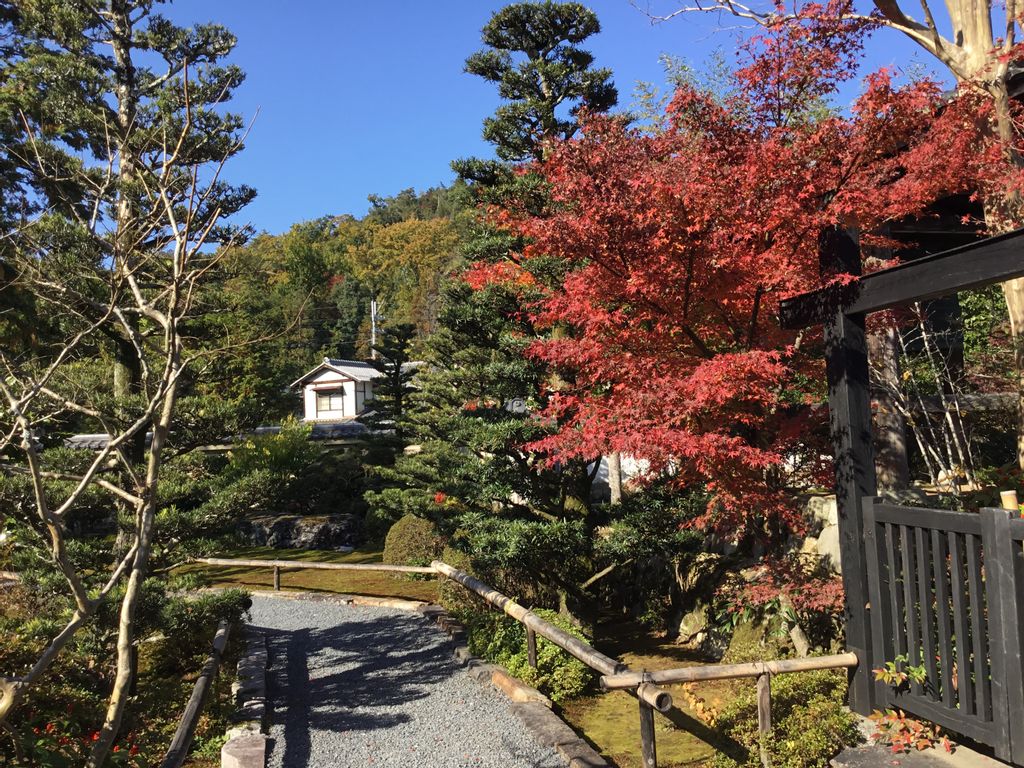 This temple used to be a detached palace of a retired emperor Gomizuo. This garden is a dry landscape garden with Mt. Hiei as background picture which was built in Edo period. This flame garden fascinates you as a beautiful flame picture by using vertical cedar trees like a poll and polls inside the room.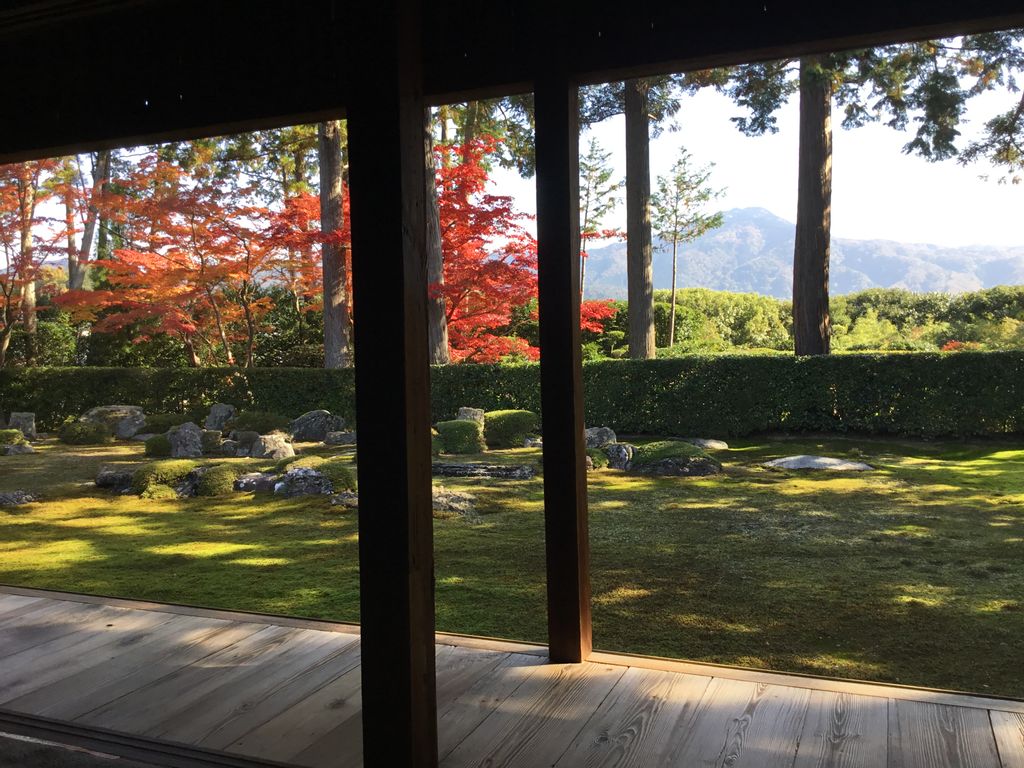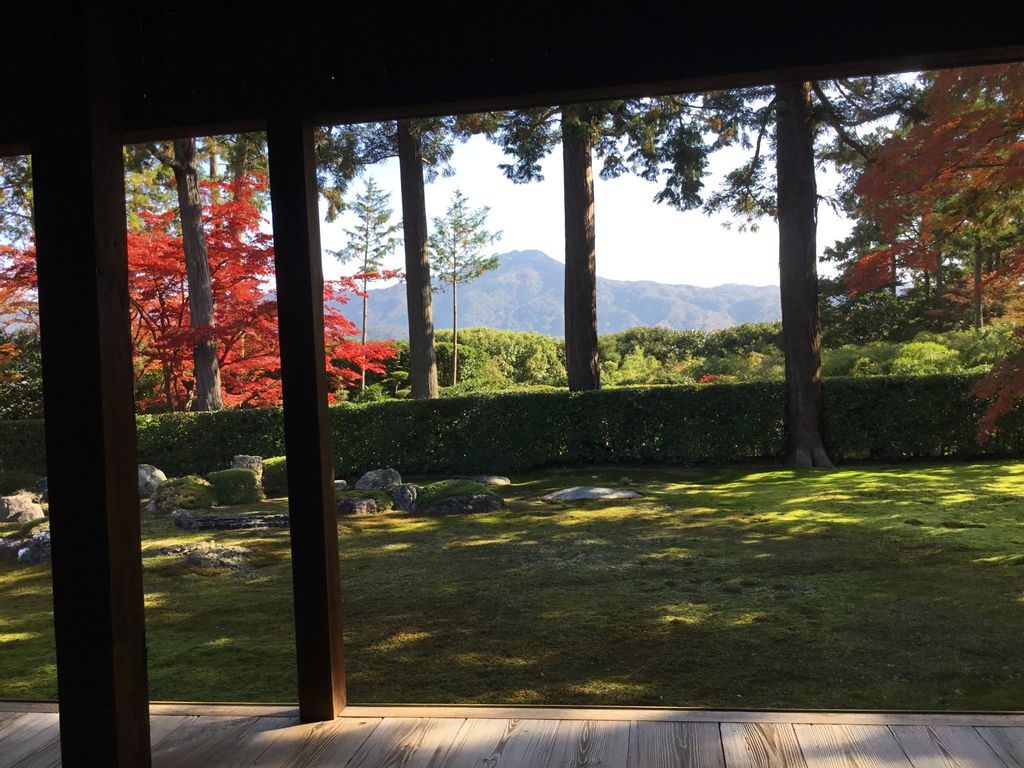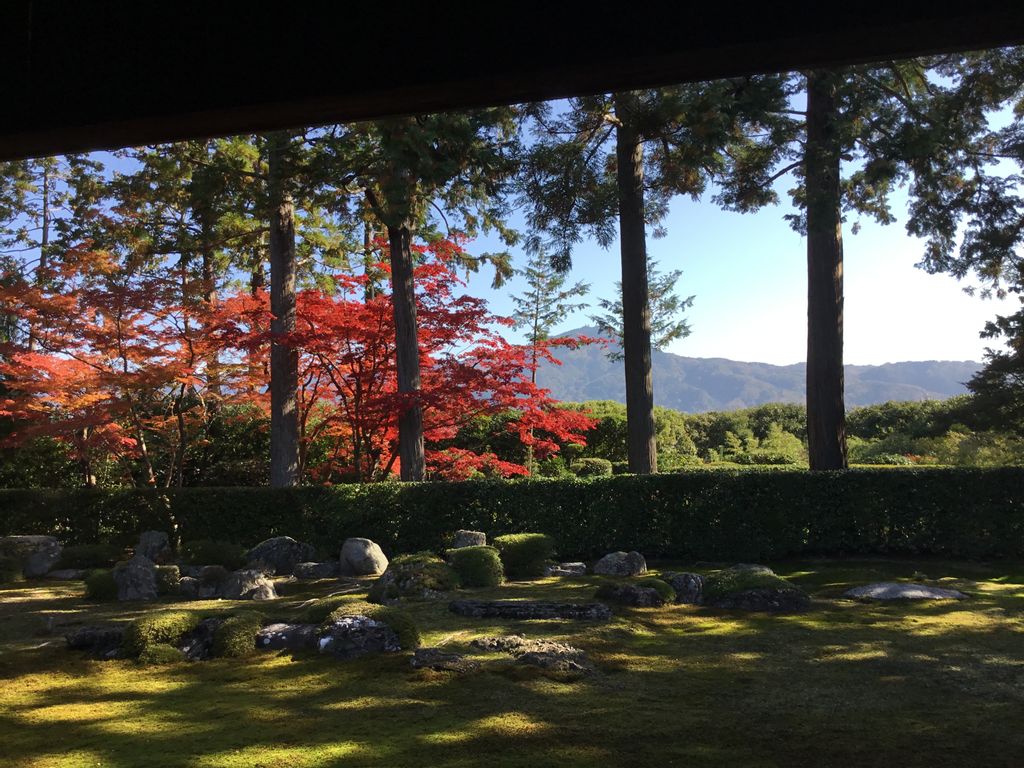 Mt.Hiei is the sacred mountain whose height is 850 meter called Miyako-Mt.Fuji. In early Heian period, Saicho who is the founder of Tendai sect established Enryakuji temple on Mt.Hiei.
Retired emperor Gomizuo found this area where Mt.Hiei can be seen by spending 12 years. After he stayed for a while, he moved from there to Shugakuin-rikyu as detached palace because little water was gained from the land that led difficulty to create ponds.
This palace building was built in about 400 years ago with using noble type architecture method.
The rocks arranged in the garden as Zen Buddhism style had been gained and transferred from the sea in Edo period.
The rocks are buried under the garden and only top surface of them appear on the garden.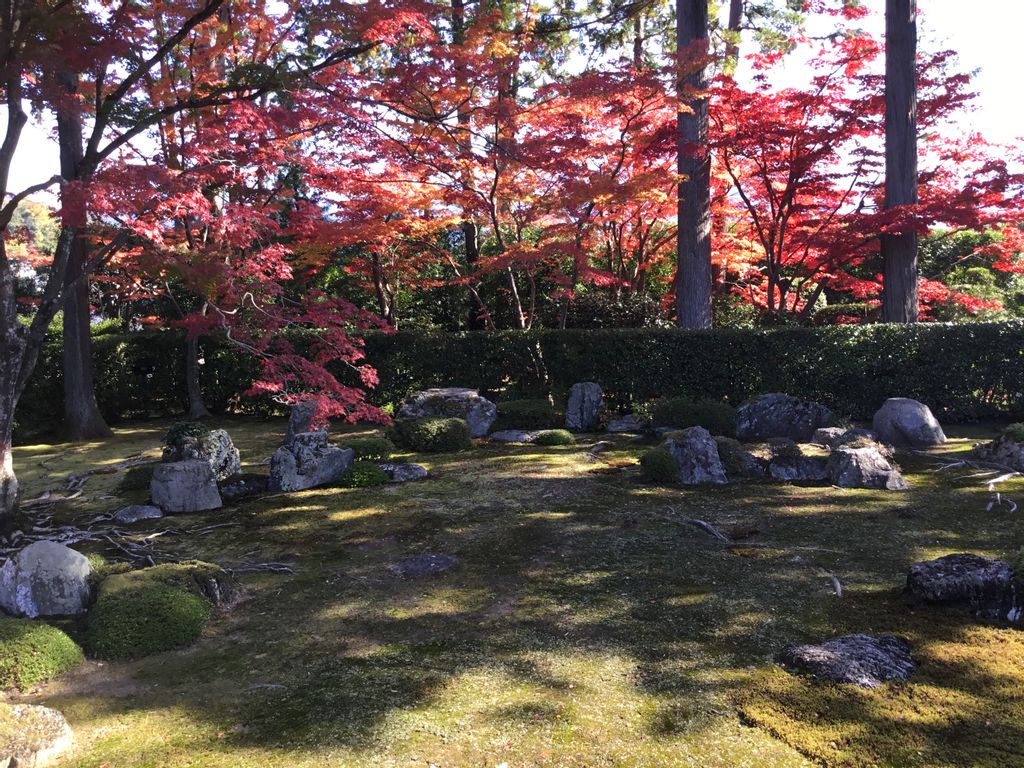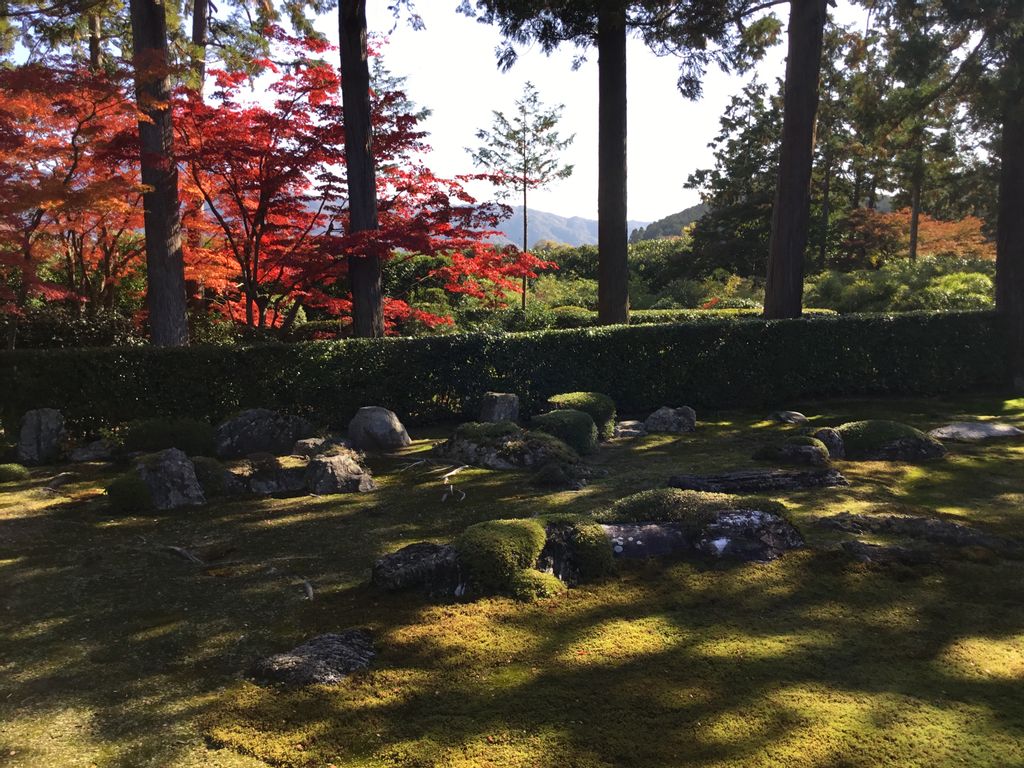 If you become interested in visiting these Kyoto tour spots, please contact me. I can support you and I recommend Autumn color leaves tour in Kyoto.
By Kashima