I would like to introduce the beautiful Autumn color leaves lightened after sunset in Kyoto Kodaiji Temple where I visited recently.
Kodaiji temple is located in the east of Kyoto named Higashiyama and the temple of Rinzai sect.
Nene(Kitanomandokoro) who was a wife of Toyotomi Hideyoshi built the temple in 1606 to pray for Hideyoshi of his soul.
Toyotomi Hideyoshi was a top of Samurai and had unified Japan at the first time in end of 16th century.
The path forward Kodaiji temple: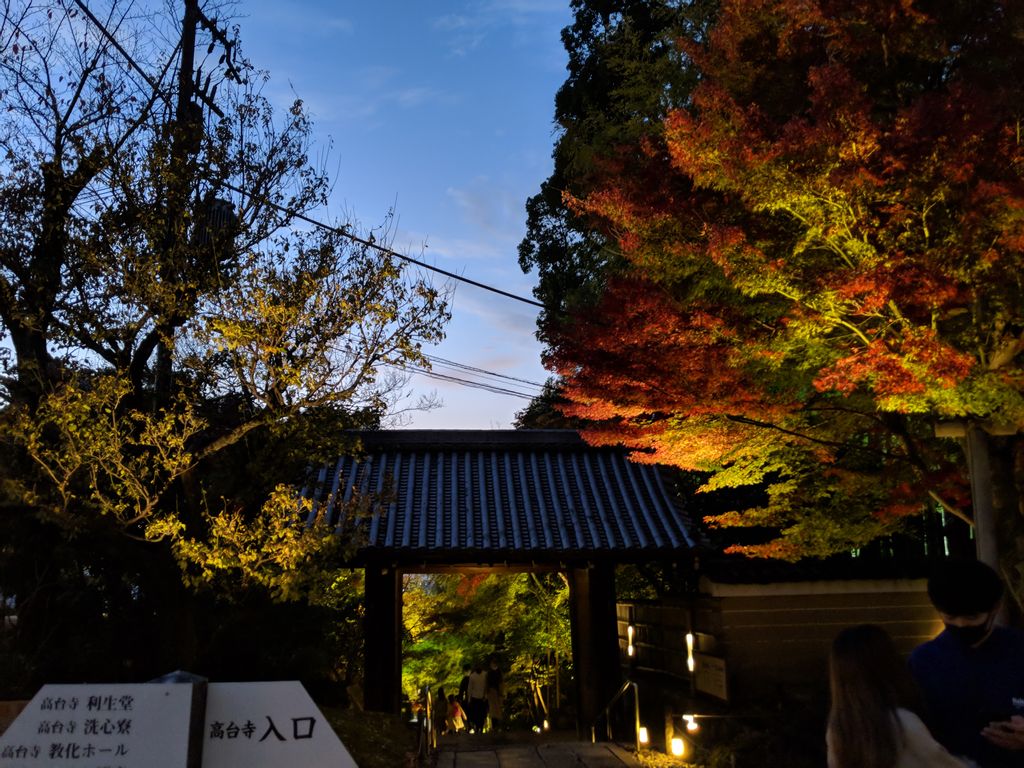 Kyoto night landscape from the upper stage to Kodaiji temple.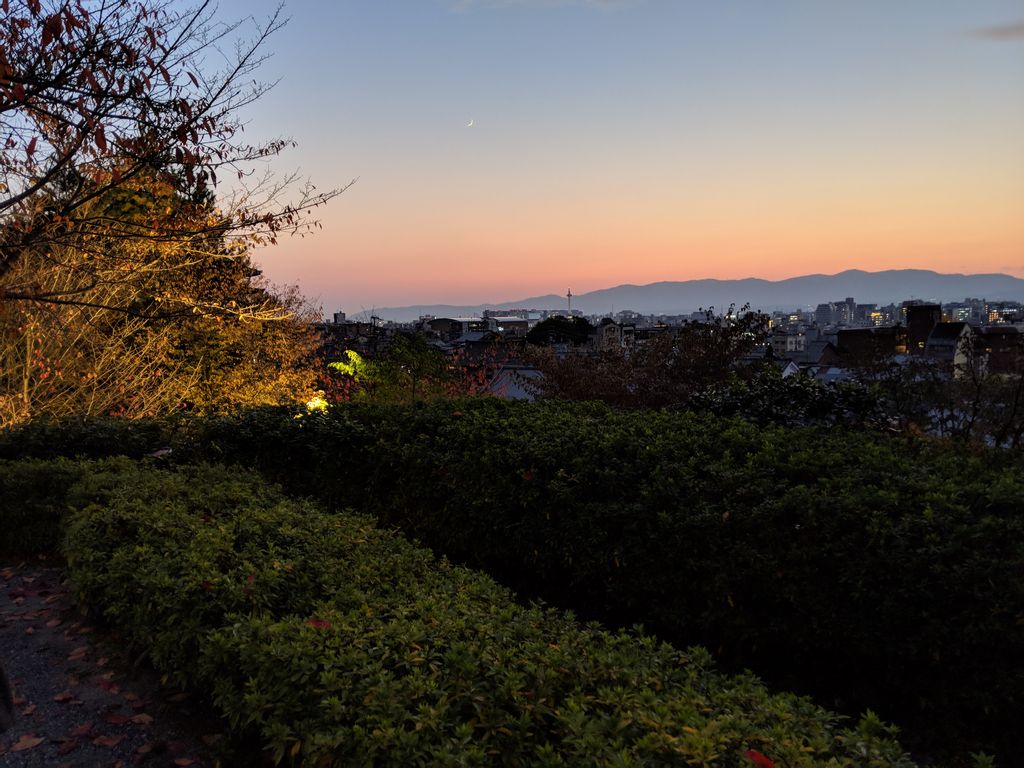 Autumn color leaves seen on the entrance of the temple: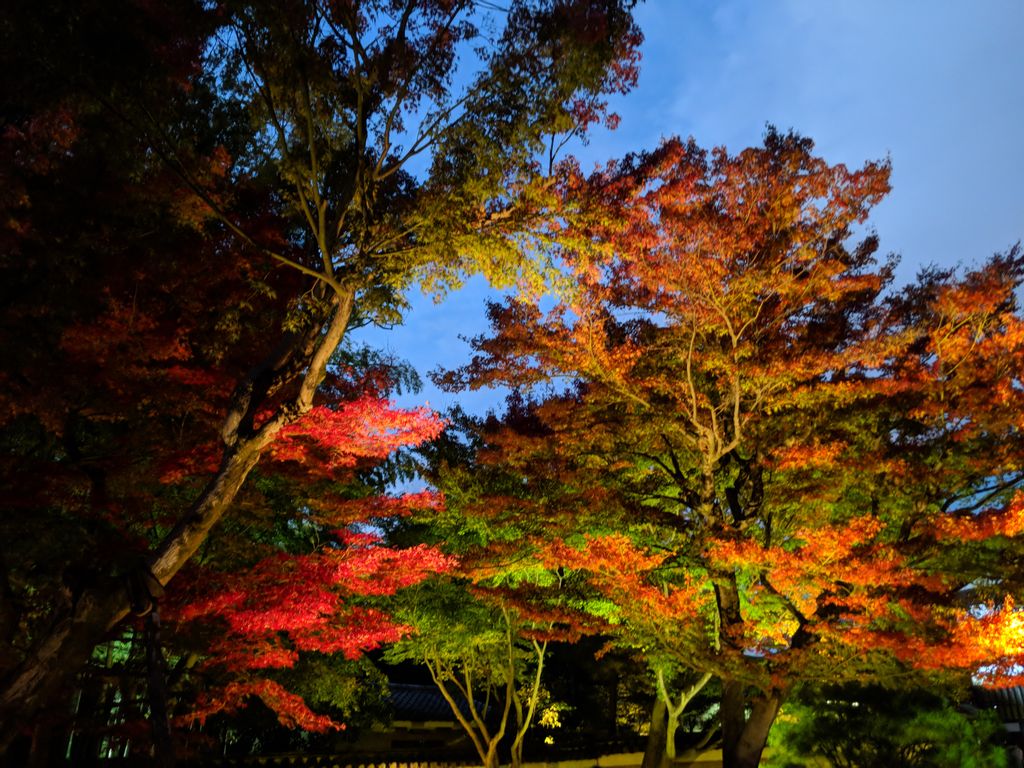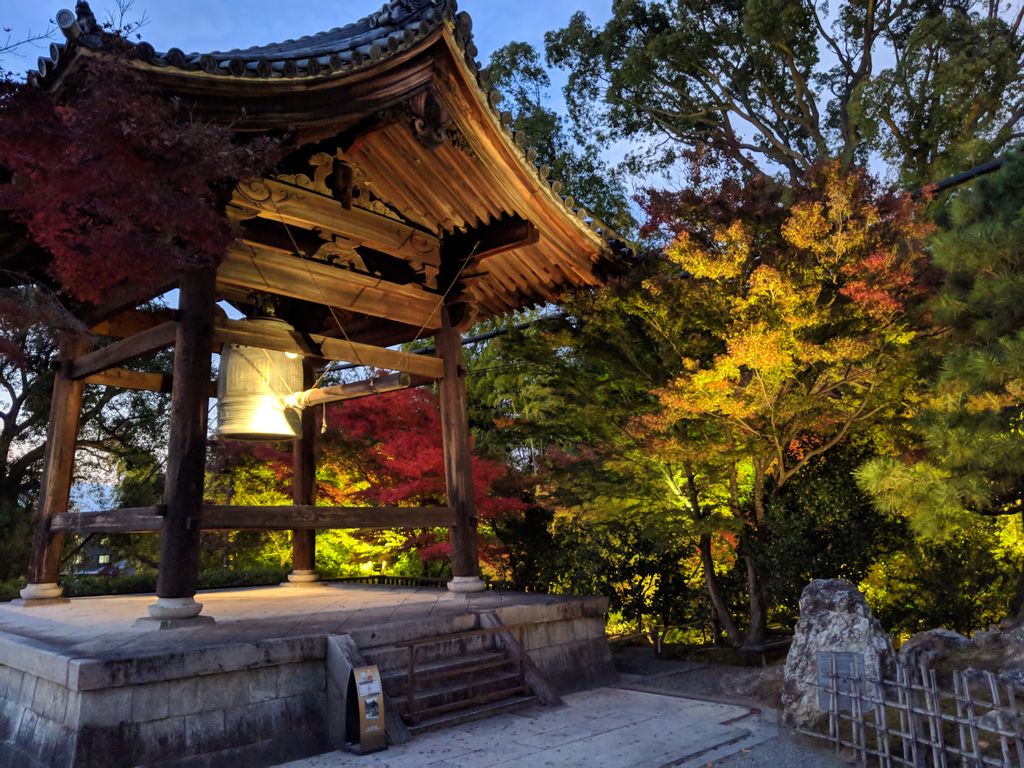 The garden located in Kaizando hall is named "Garyouchi" which was created by Kobori Enshu who was a feudal load and a famous garden designer in Azuchi-Momoyama period(End of 16th - End of 17th).
The autumn color leaves with green trees are reflected on the pond surface by lighted up on the night which is mysterious and beautiful as breath taking feeling.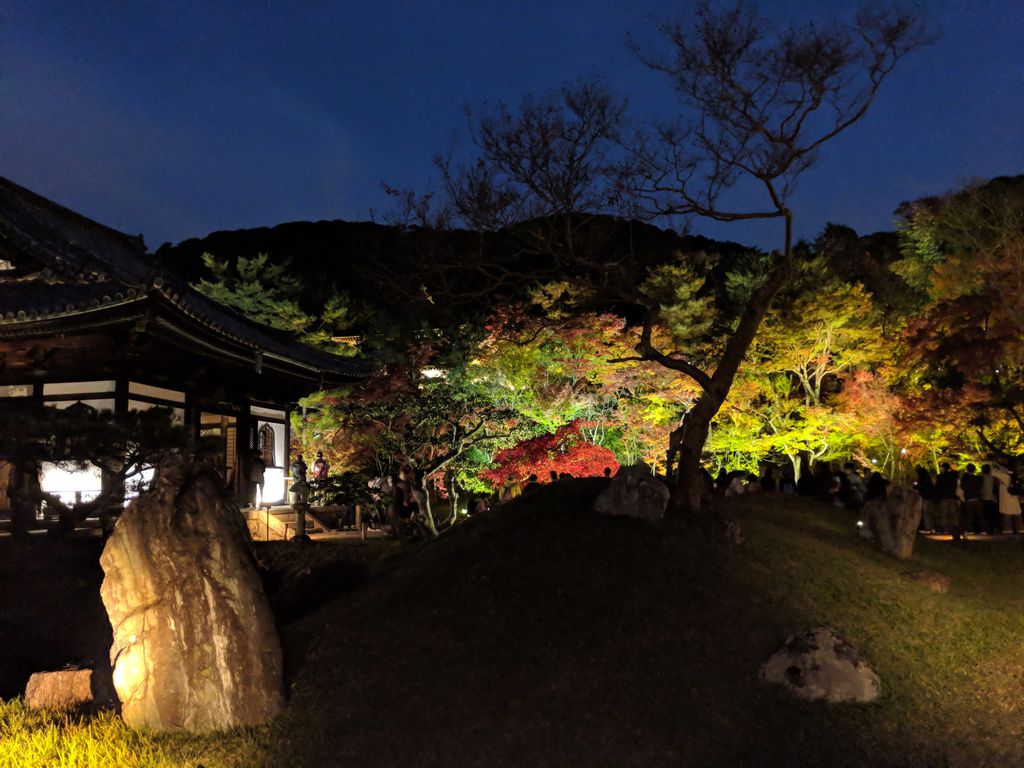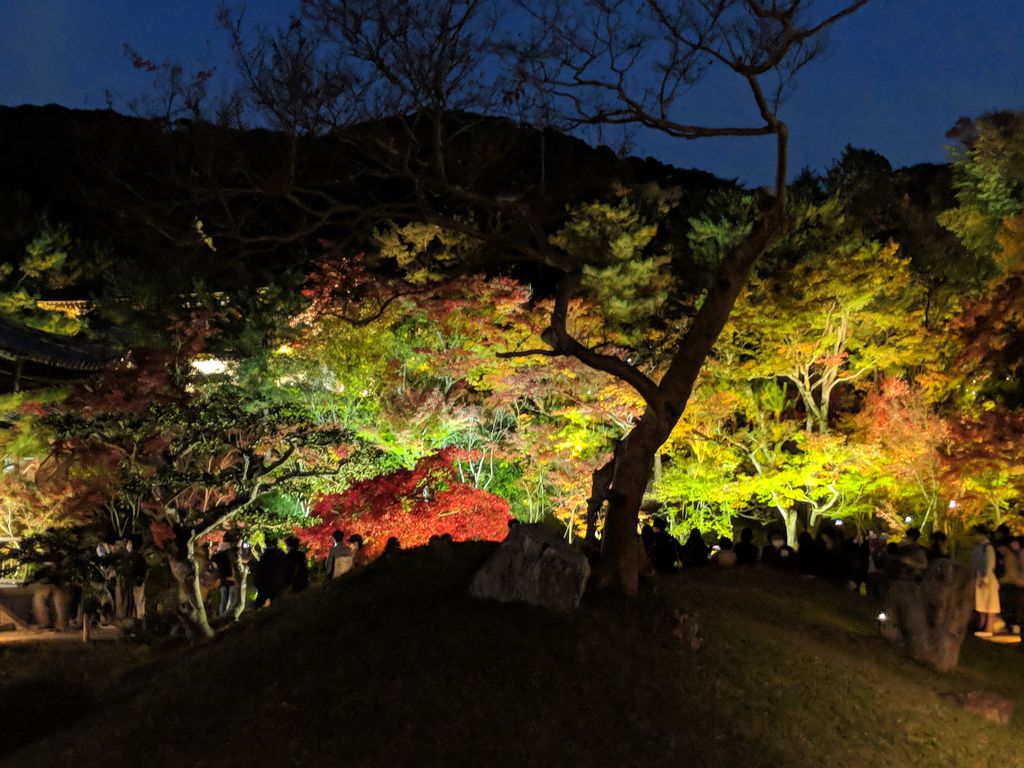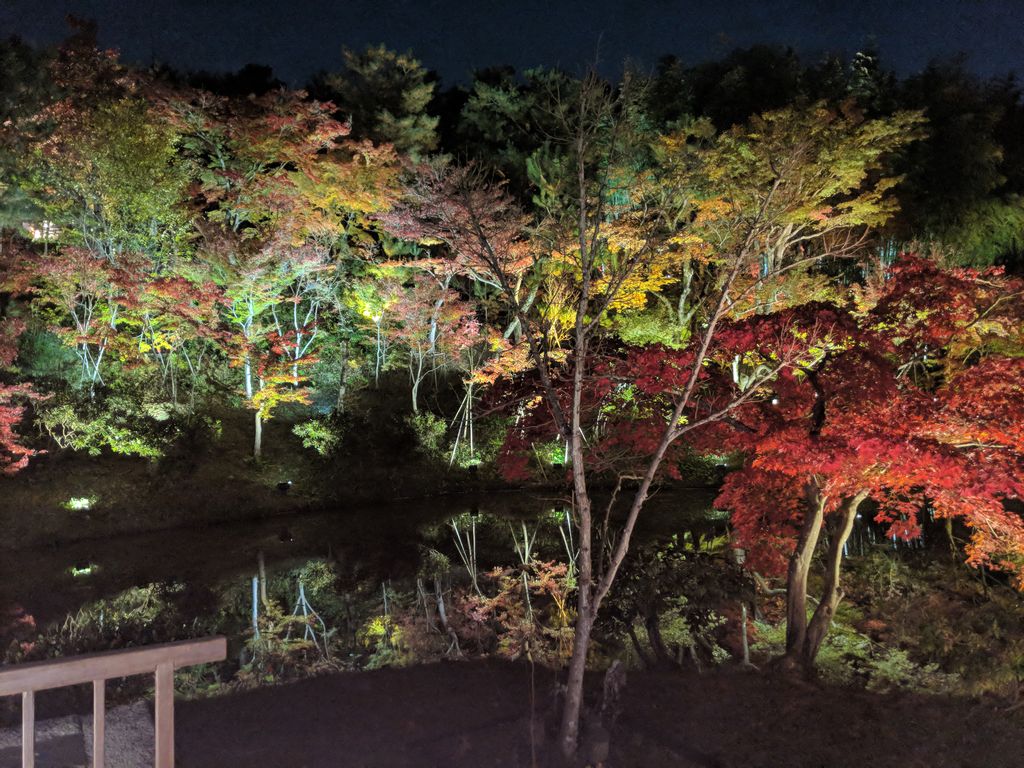 Landscape of Kaizando and suirroundings: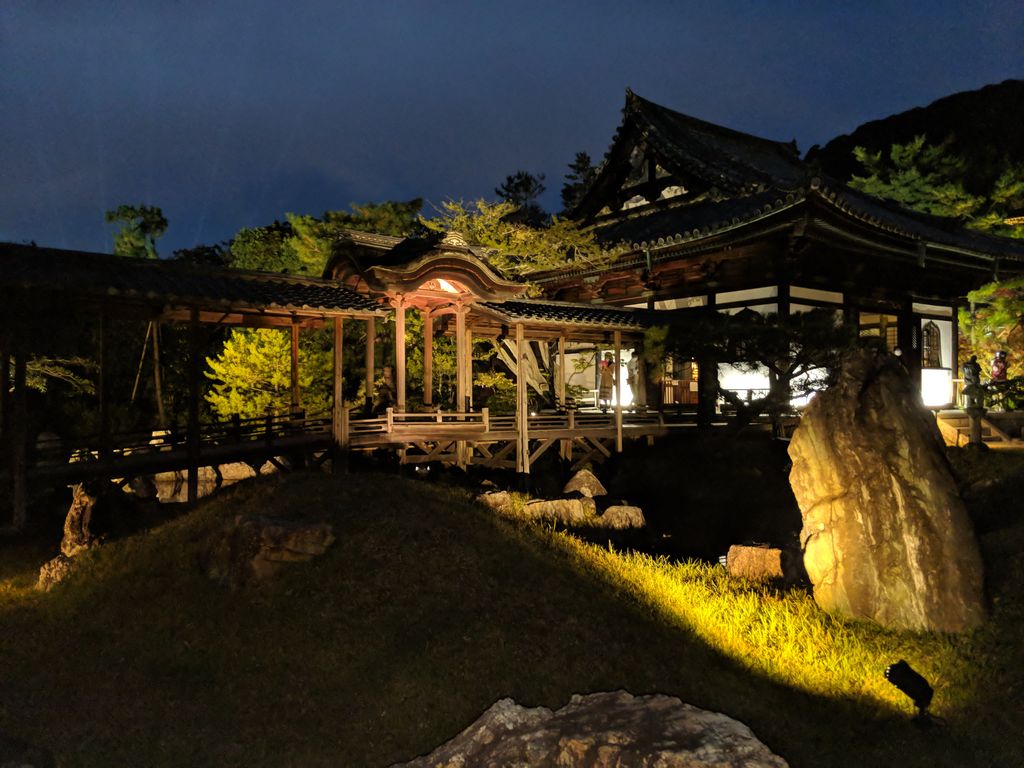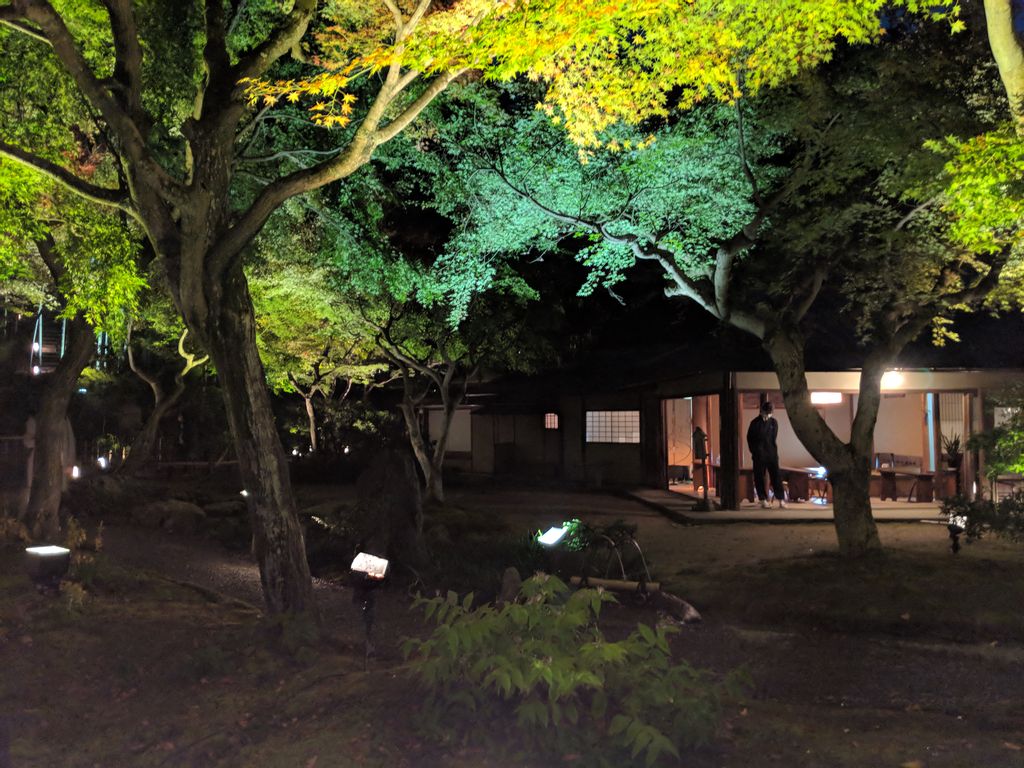 Tamaya (mausoleum) is the building located on the hill of the east of Kaizando hall by walking through the bridge named Garyouru set on Garyouike pond. This building is registered as important cultural properties as architecture style of Azuchi-Momoyama period (1573 – 1600).
The seated figure of Buddhism for Hideyoshi and Nene are enclosed inside the building and the tombstone for Nene underfloor.

Path toward tea-ceremony houses named "Kasatei and Shiguretei: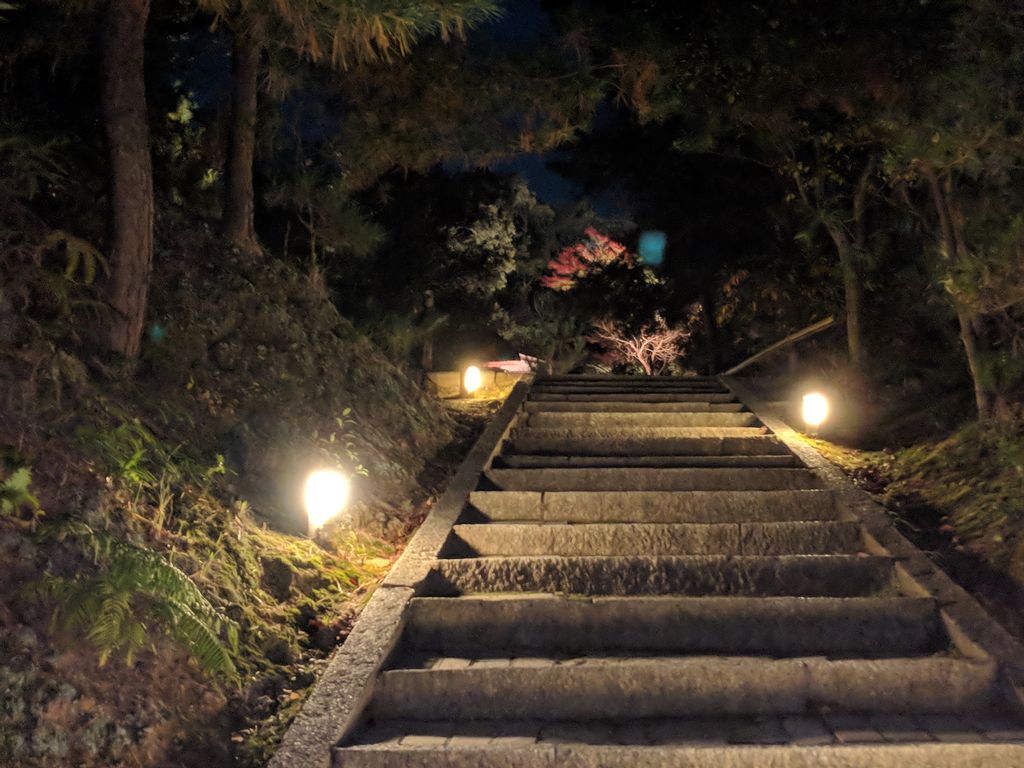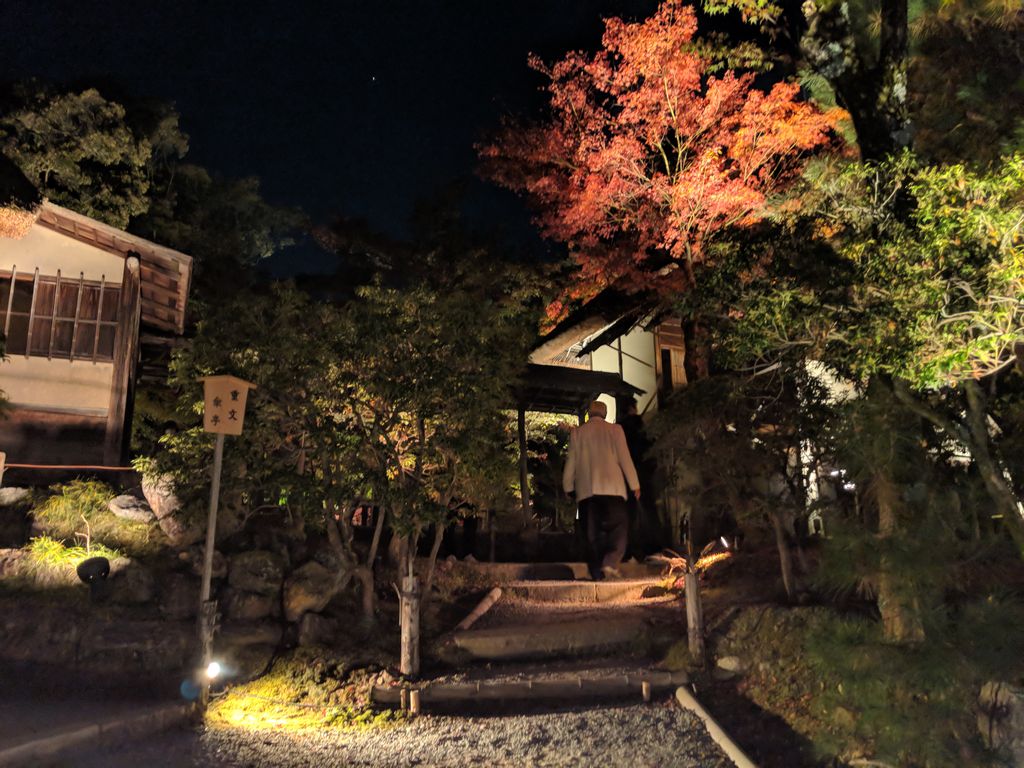 Two tea-ceremony houses named "Kasatei and Shiguretei" are connected each other by corridor. The ceiling of Kasatei is assembled by bamboo trees as if a Japanese paper umbrella is opened.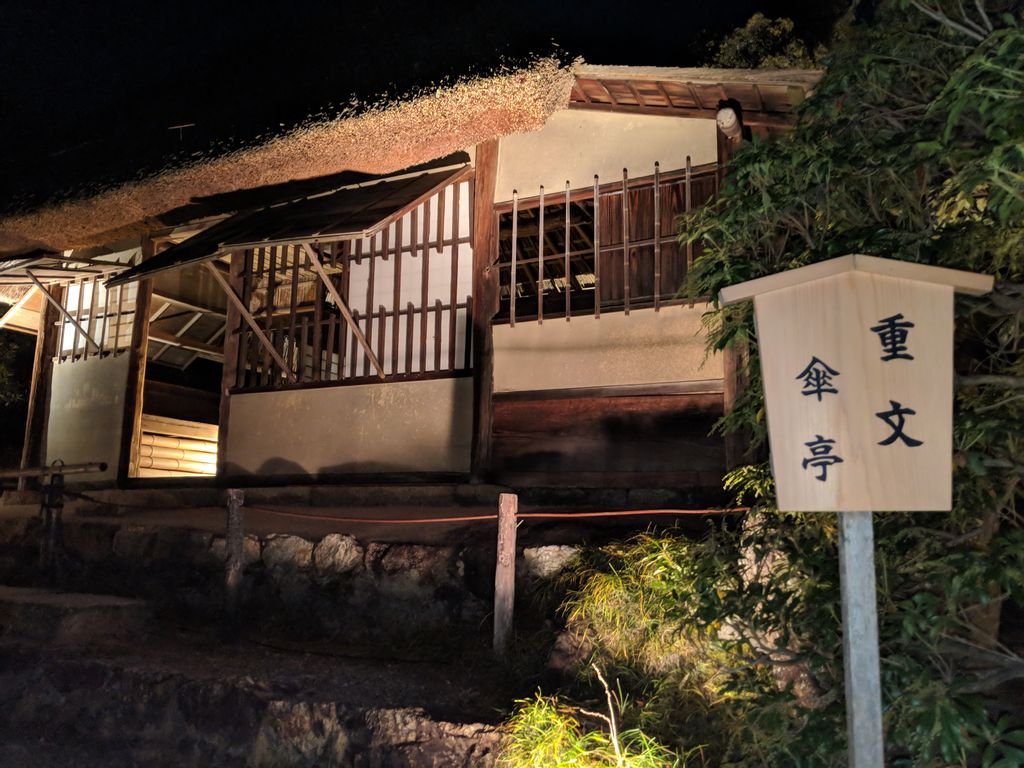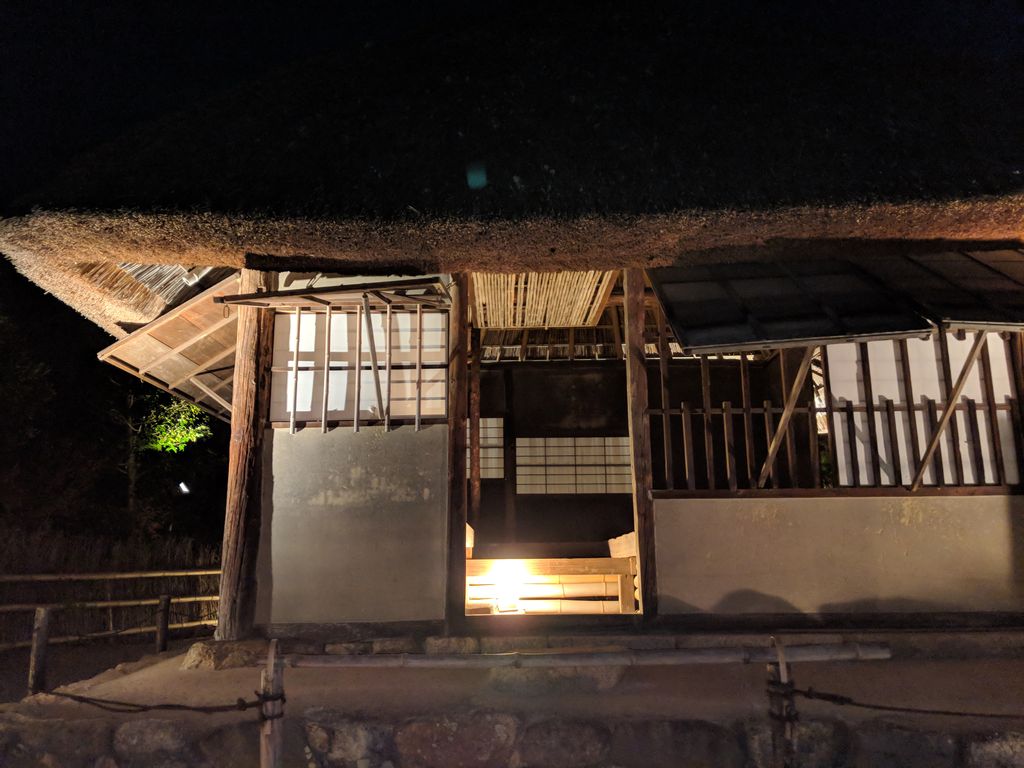 After walking through Kasatei, you can find the path with ups and downs used by the land shape of Mt.Higashiyama.
On the mountain surface of both side of the path, there are lots of bamboo trees are planted and you can appreciate the bamboo forest through the path. It is overwhelmed landscape equivalent with that of Kyoto-Arashiyama.
Path of bamboo forest: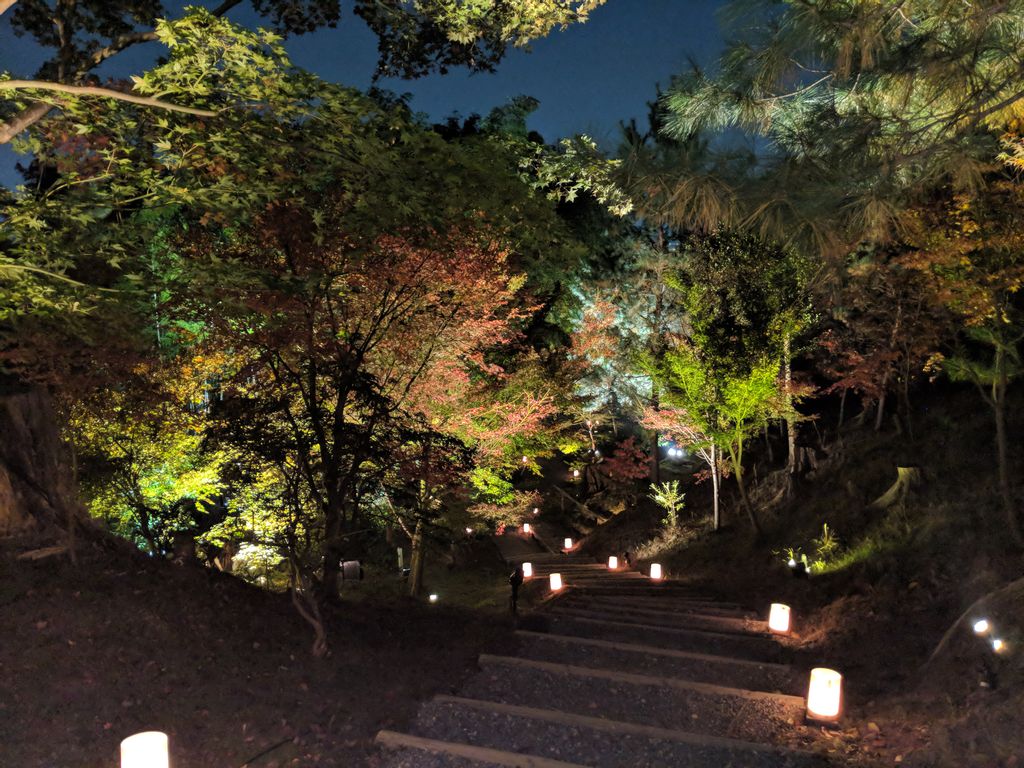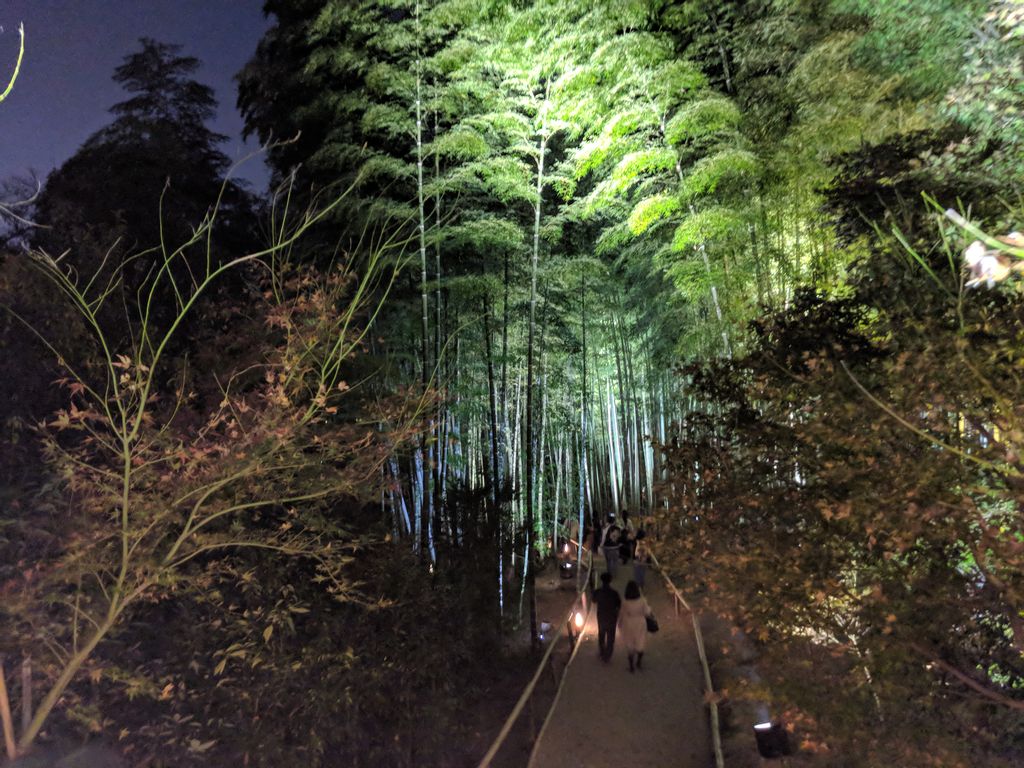 Bamboo forest: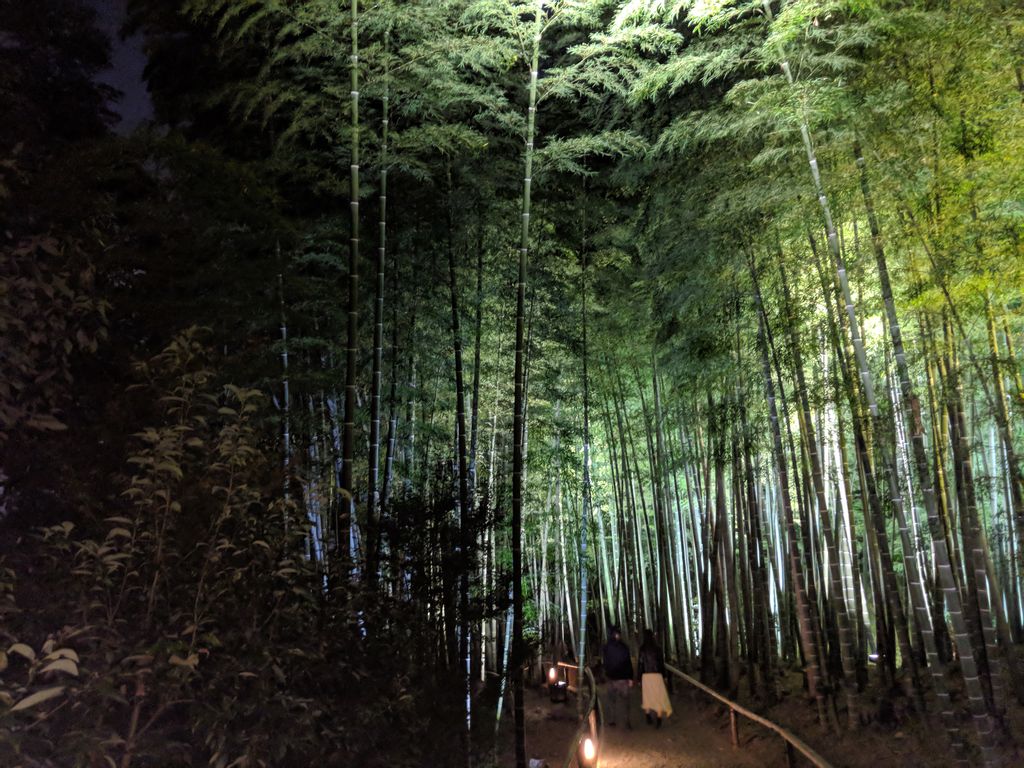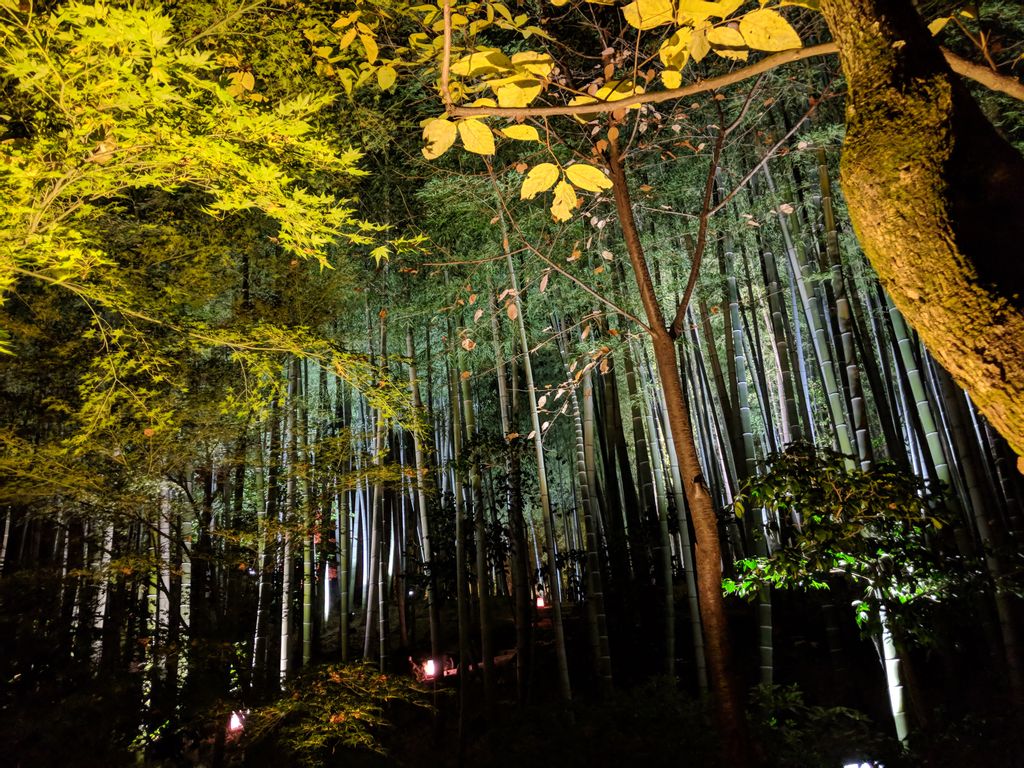 If you become interested in visiting these Kyoto tour spots, please contact me. I can support you and I recommend Autumn color leaves tour in Kyoto.
By Kashima