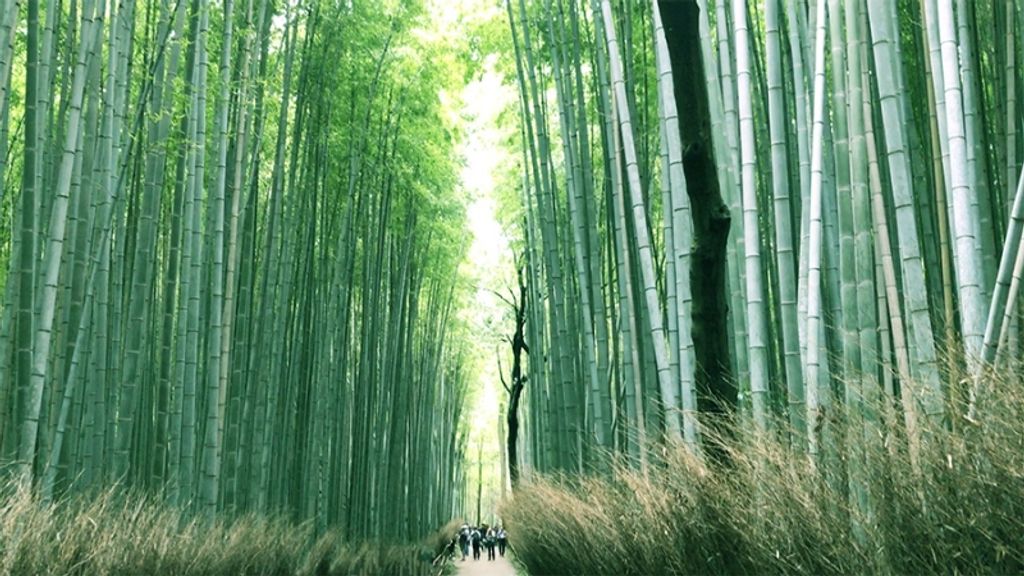 Arashiyama is located in the Western part of Kyoto city and known for its beautiful natures and historical sites.
Historically it had been a holiday villa area for imperial families and noble man since Kyoto became the Japan's capital at 8th century.
It will take just a 15 minutes ride from JR Kyoto station, so it is a perfect location to make a day trip or a half day trip from central Kyoto city area.
Here is my favorite attractions at Arashiyama.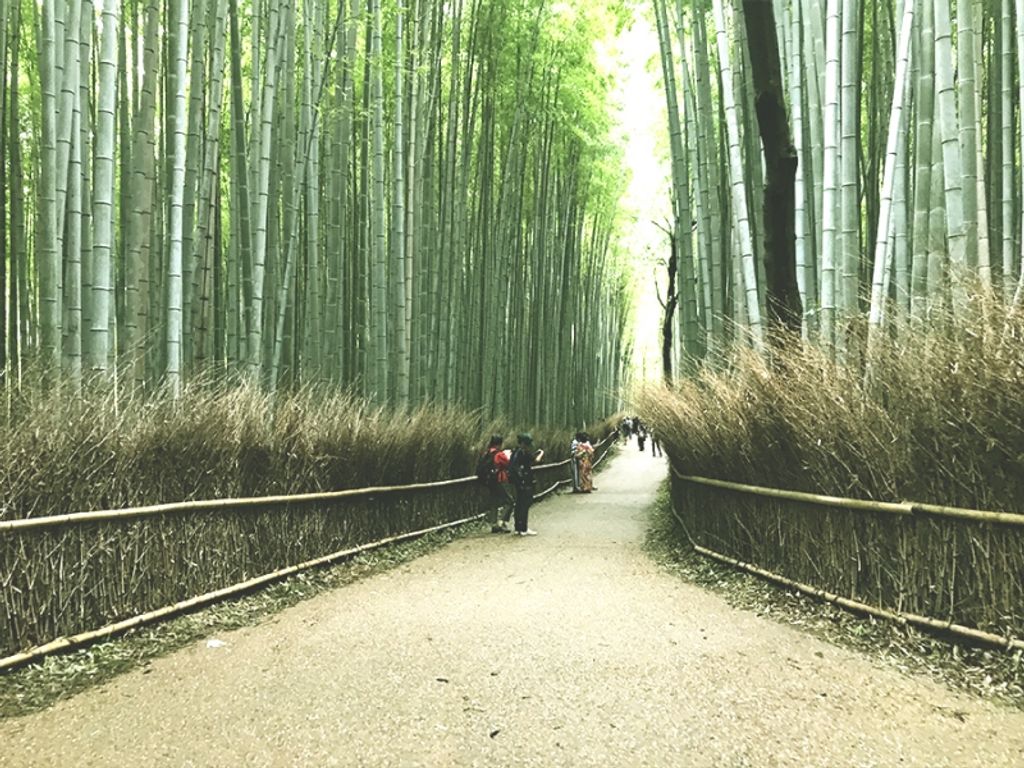 Bamboo Forest/竹林
Within a 10 minutes walk you will arrive at the first destination, the bamboo forest.
Strolling into the bamboo grove, it gives you a feeling of composure and tranquillity.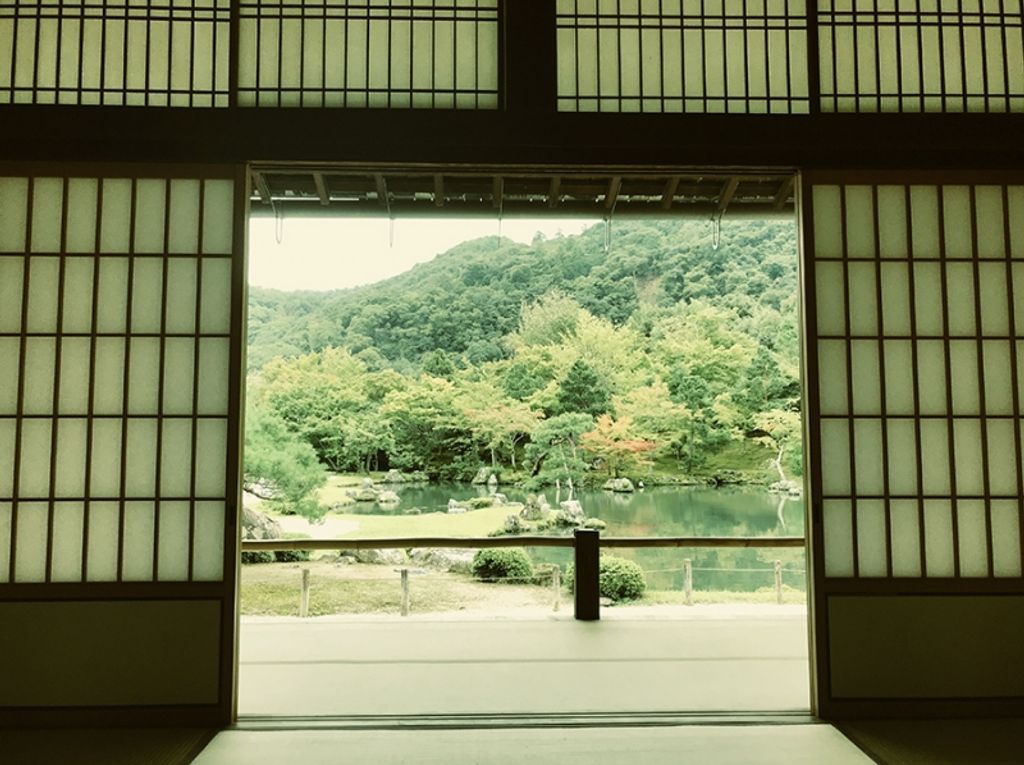 Tenryuji Temple/天龍寺
Right next to the Bamboo forest, there is the Tenryuji temple which has beautiful garden and is designated as a Unesco world heritage site.
Its origin is relate to one of the Japan's biggest historical events when one strong Samurai, Ashikaga Takauji, became shogun and located his military government at Kyoto for the first time in Japan's history after a long battle between samurai and imperial family.
The garden was designed by a monk also known as one of the best garden designers, Muso Soseki.
He developed Zen buddhism in Japan and introduced it to Japanese people and was given a title of "the National Zen teacher" many times. In addition to be a great garden designer.
Also he is a great business man to trade with China to create finance resource to built the temple.
Tenryuji temple is the spacial place where you can see one of Muso soseki's works that has been existing since 14th century.
Admission fee ¥600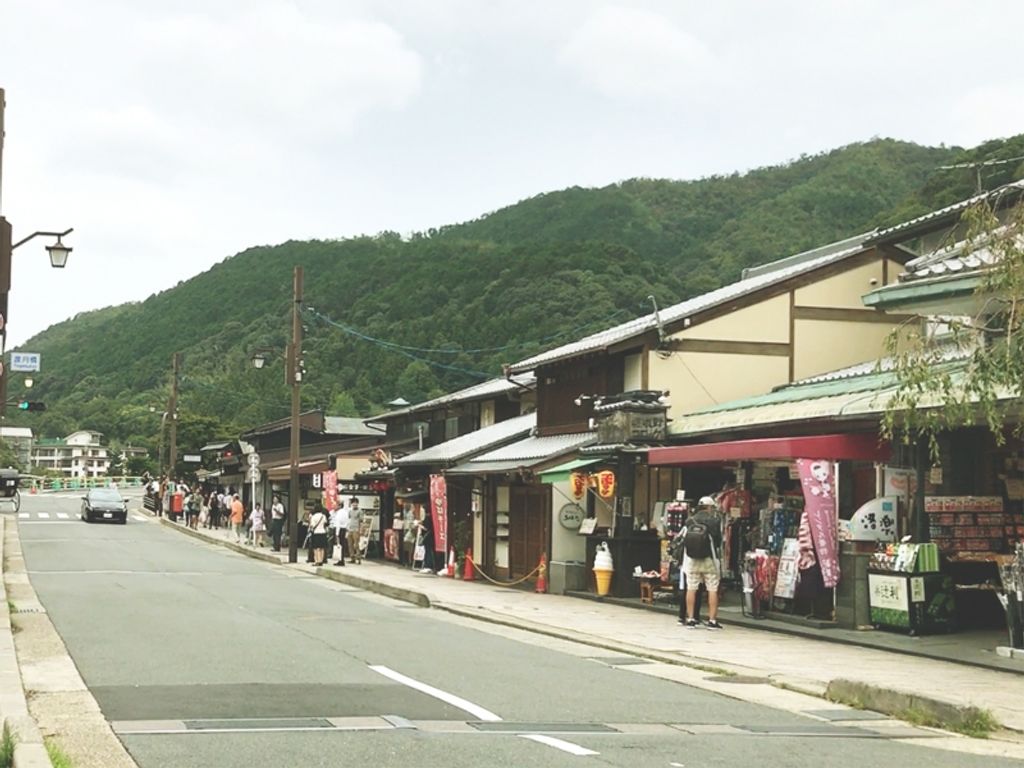 Shopping Street/ショッピングストリート
In front of the temple there are many gift shops which is perfect to look for the gifts to bring back for your family and friends!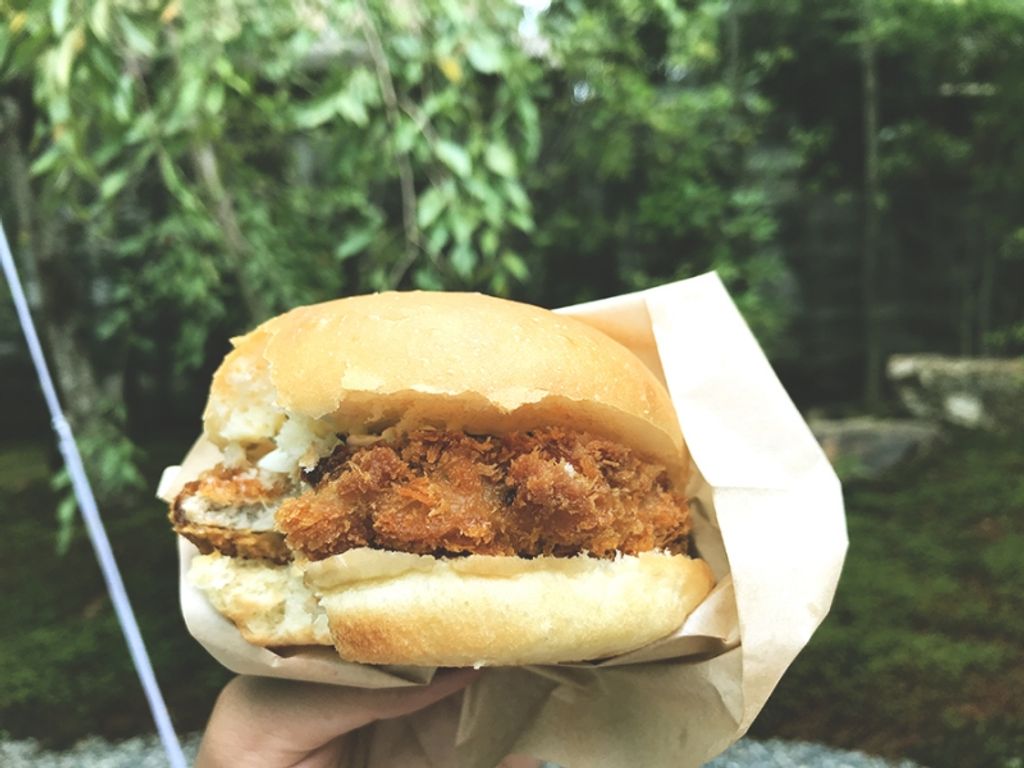 There are many restaurants and street foods as well.
One of my favorites is a fish burger that comes with the vegetables grown in Kyoto. Yummy!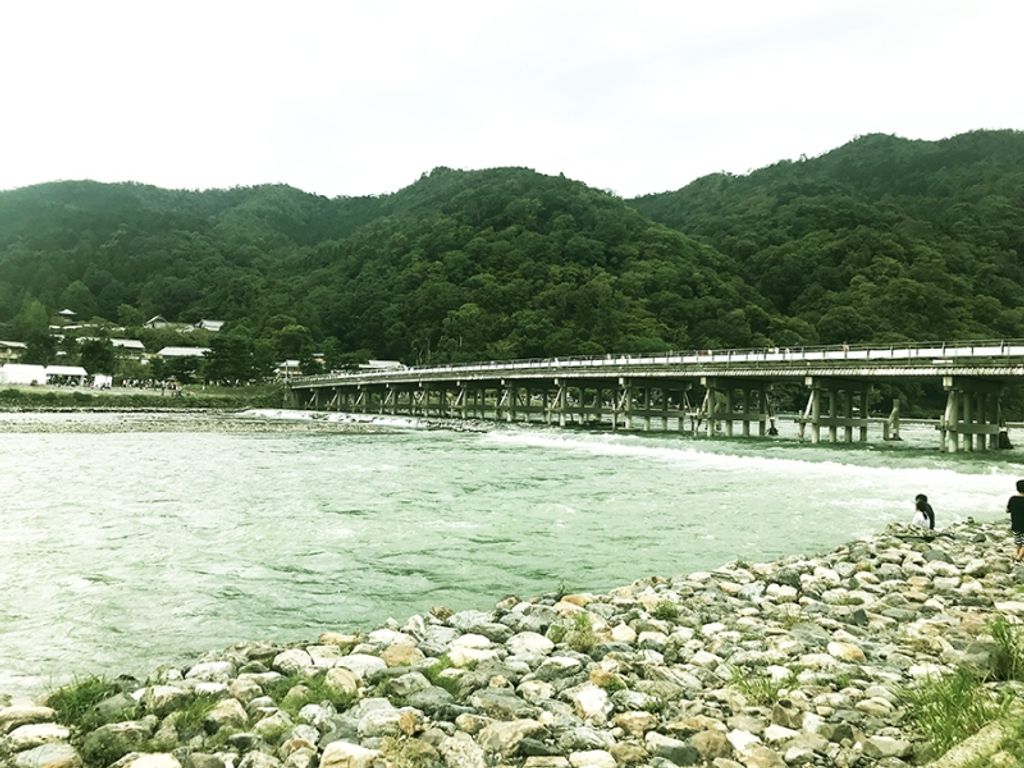 Togetsukyo Bridge/渡月橋
At the end of the shopping street there is a bridge called Togetsukyo over the Katsura river.
From here you can enjoy the beautiful foothills of the mountains.
If you are in the season, the mountains are covered with cherry blossoms or maple trees.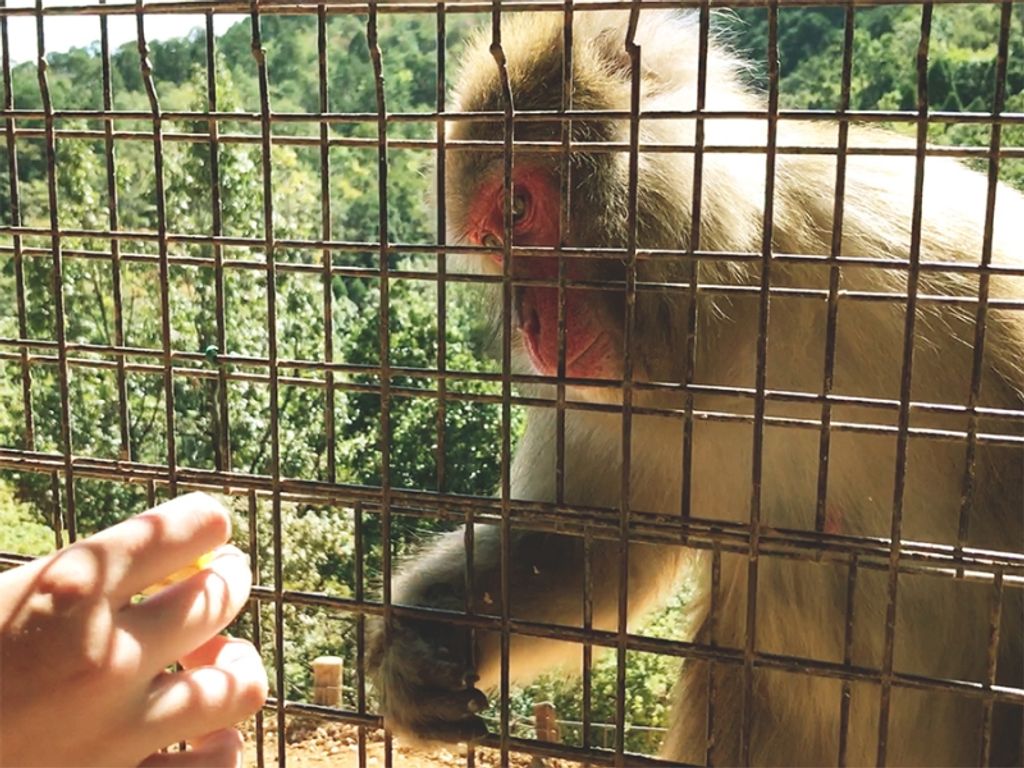 Monkey Park/岩田山モンキーパーク
If you are animal lover, I recommend you to visit the Iwatayama Monkey park.
The park was originally founded for research purpose and there are about 120 of wild Japanese macaques.
You can feed the foods that are purchased at the park.
Admission fee ¥550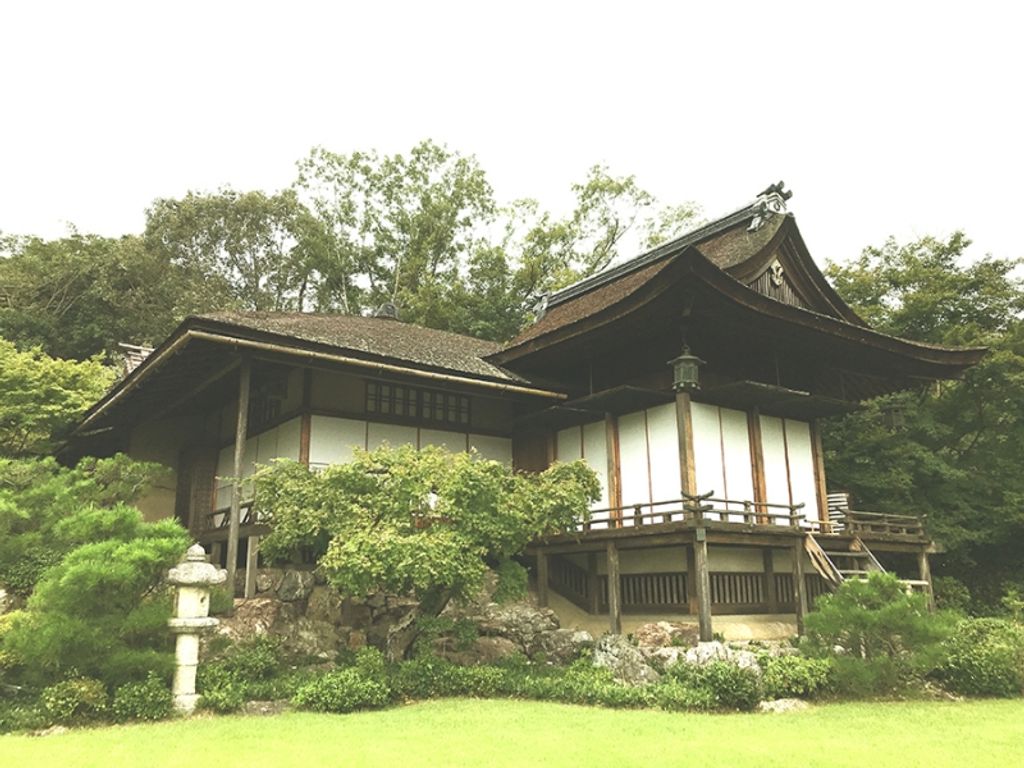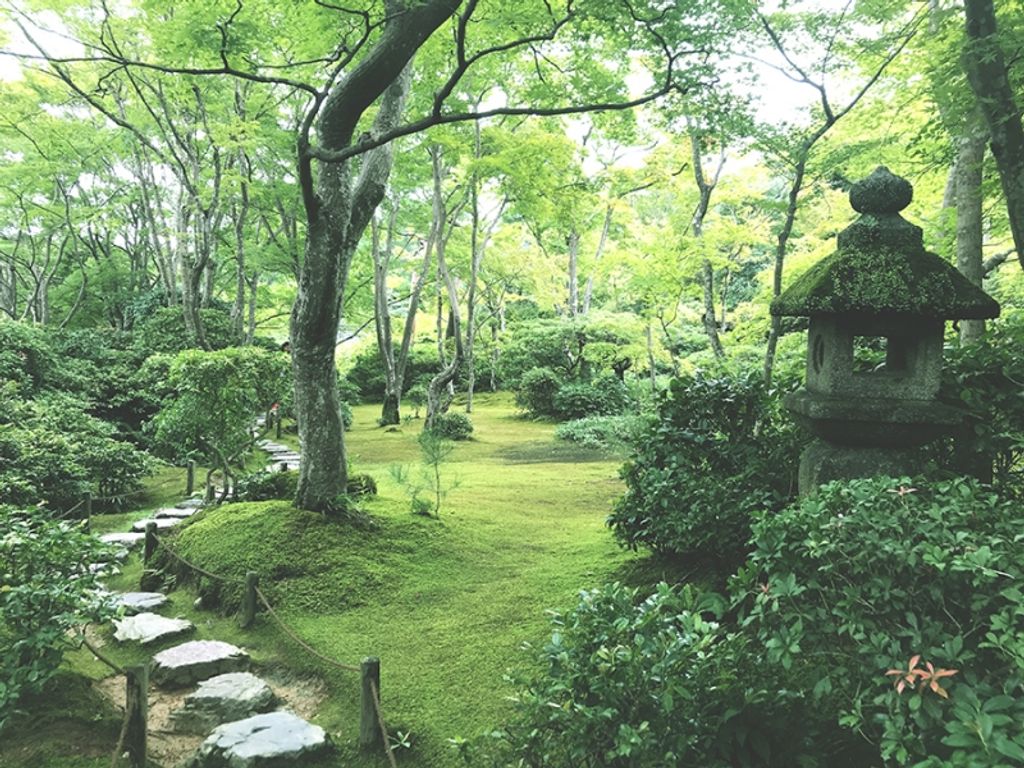 Okochisanso Garden/大河内山荘庭園
Another attraction at Arashiyama is the Okochi-Sanso garden.
It was found by a famous movie star from 1900's whose name is Okochi Denziro who plays a role in more than 100 films including ones directed by Akira Kurosawa.
Although it was made for private gardening purpose, it represents a traditional Japanese gardening style very well and is designated as a national cultural assets.
It has got a breatiful view and they serve everyone matcha and sweets at a tea house.
Admission fee ¥1,000 including a ticket for matcha and sweets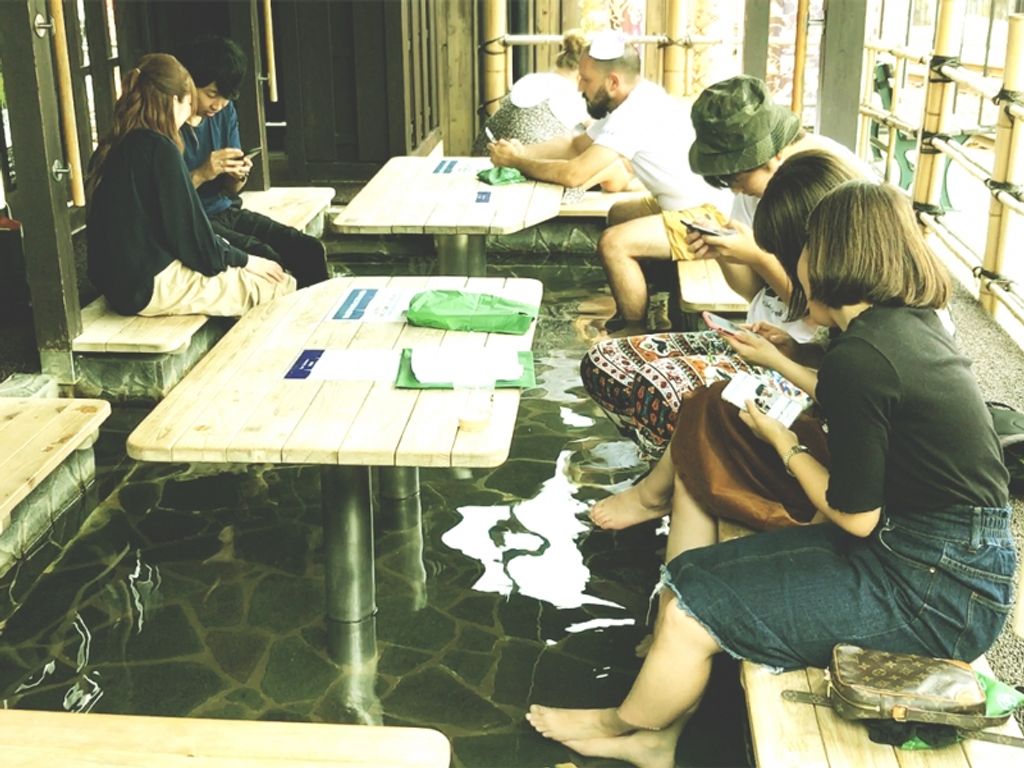 Foot Bath/足湯
When you are tired by walking around so much, there are a foot bath in the Randen or Keifuku Electric Railroad Arashiyama station.
You have the direct access to the platform without purchasing the train ticket.
Admission fee ¥200
How did you like Arashiyama?
You can enjoy the whole area taking a day in Arashiyama,
or you can make a half day trip to Arashiyama and enjoy the rest of your day back at the central Kyoto city.
Plan your next destination to Arashiyama with me!