If you have visited Japan before, if you are interested in Onsen (please refer to my another blog, 'Onsen, Hot Spring Resorts'), how about visiting Shirahama?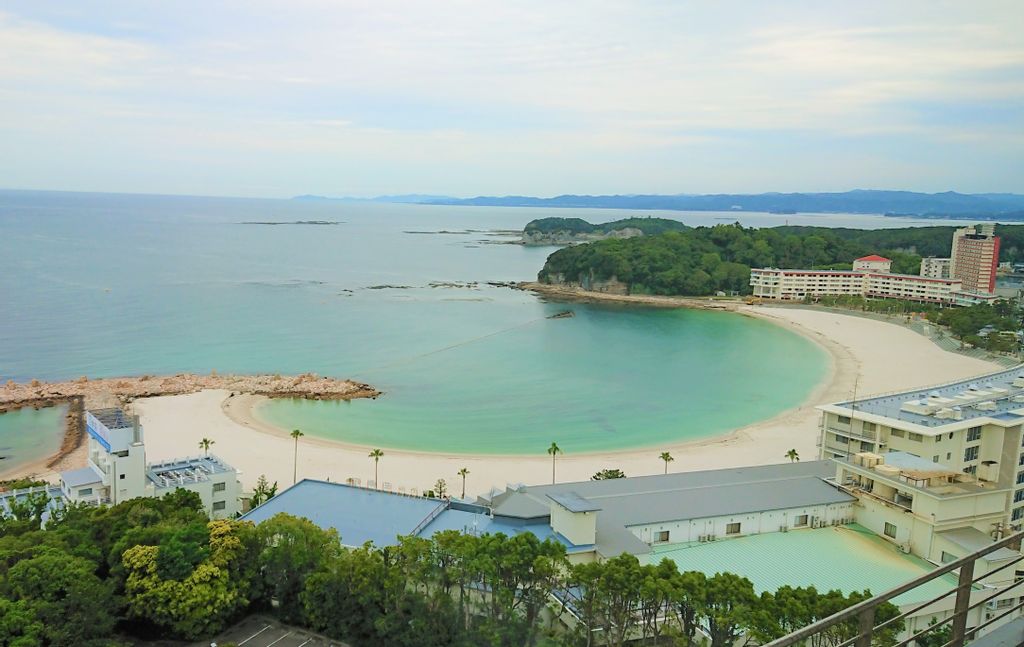 Shirahama is located in Wakayama Prefecture, which is in the south of Osaka. You can go there by express train, 'Kuroshio' from Shin-Osaka station taking about 2 hours and 40 minutes . If you arrive at KIX (Kansai International Airport), you can take a local train to 'Hineno' (only 10 minutes from KIX) and take 'Kuroshio' to Shirahama. ('Kuroshio' stops at 'Hineno'.) If you are lucky, you can take panda-themed 'Kuroshio' (trains decorated with pandas' pictures of Shirahama Adventure World).
Shirahama is famous for its Onsen, hot spring resort. It has a history of 1400 years. It's one of the three oldest Onsen in Japan along with Dogo Onsen in Ehime Prefecture and Arima Onsen in Hyogo Prefecture.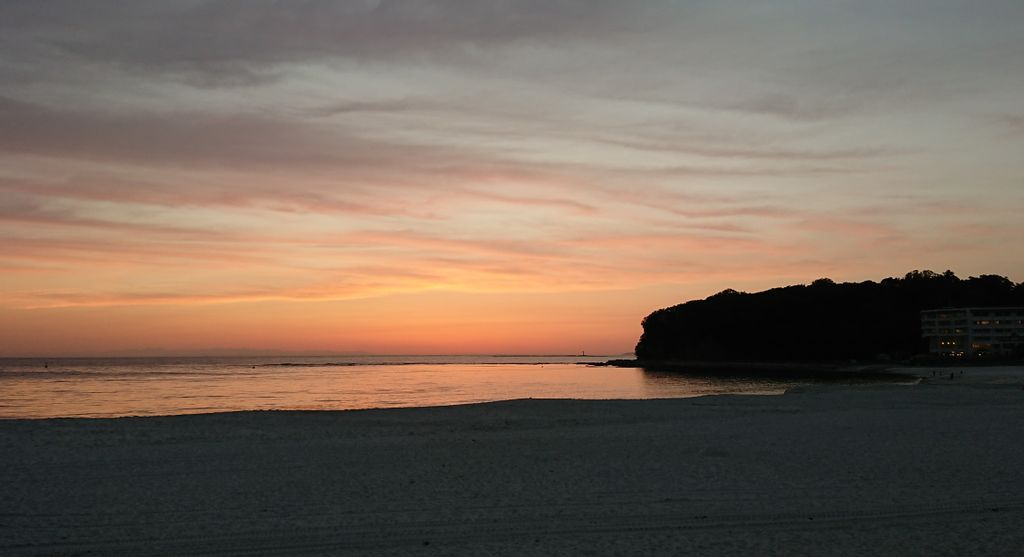 Shirahama is popular because we can go there easily and enjoy not only its onsen but also its beautiful beach of white sand. Many people enjoy the beach especially during summer.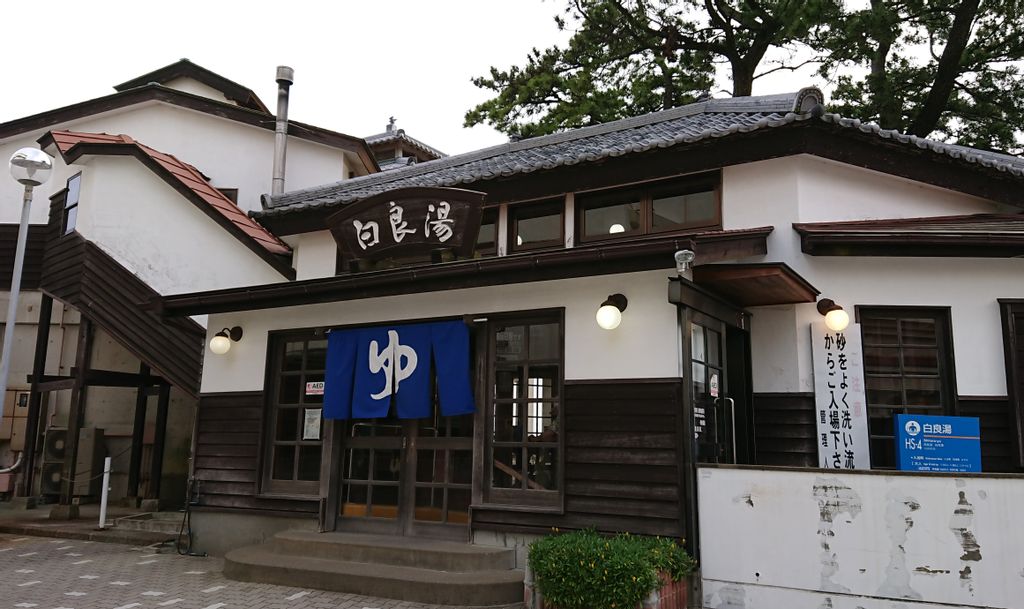 In Shirahama area, there are 6 public baths where anyone who pays can enjoy taking a bath, addition to the baths in hotels or ryokans where you stay. You can meet the local people in those baths because they are originally baths for local people living in Shirahama area.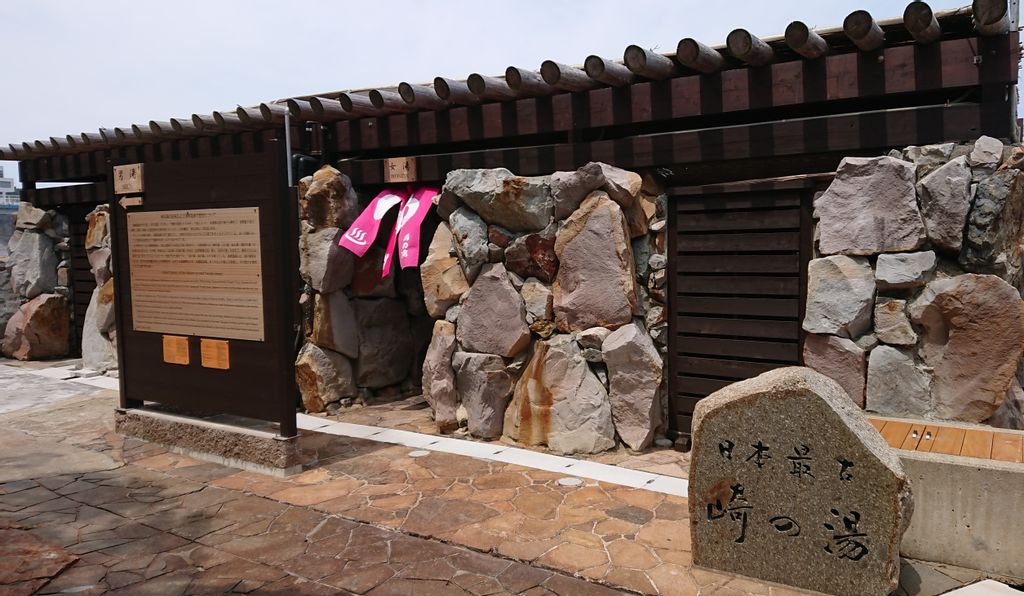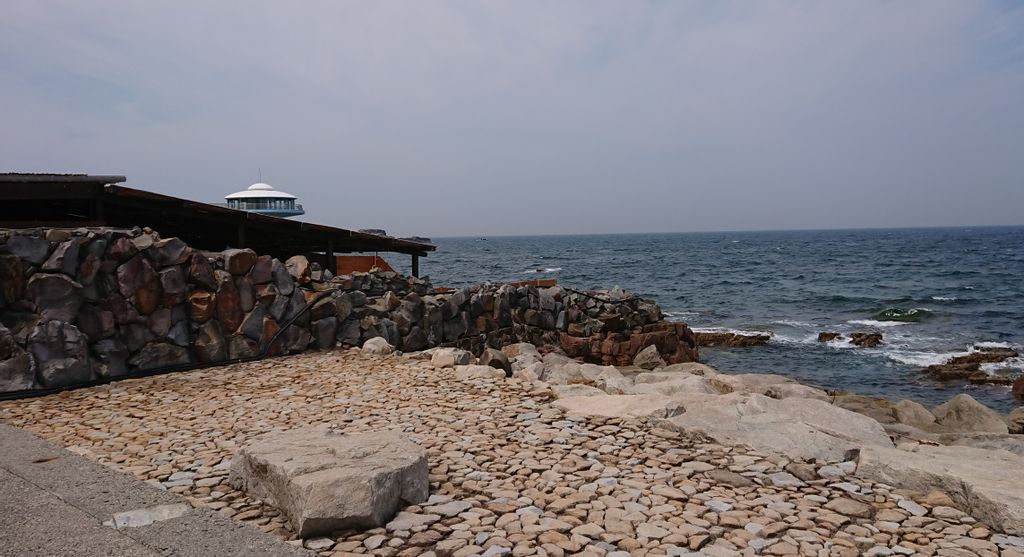 If you have time, I recommend you try 'Sakinoyu (崎の湯)' which is an open air bath overlooking the Pacific Ocean. There is an open air bath under the black roof of the left (of the picture). Please refer to its official website to see how its onsen is (taking pictures inside of onsen is not allowed.) You can enjoy soaking in onsen, while splashing waves.
In Shirahama, you can also have a good time in Shirahama Adventure World. You can see a lot of animals including Pandas. If you have small children, they will be glad and have a good time.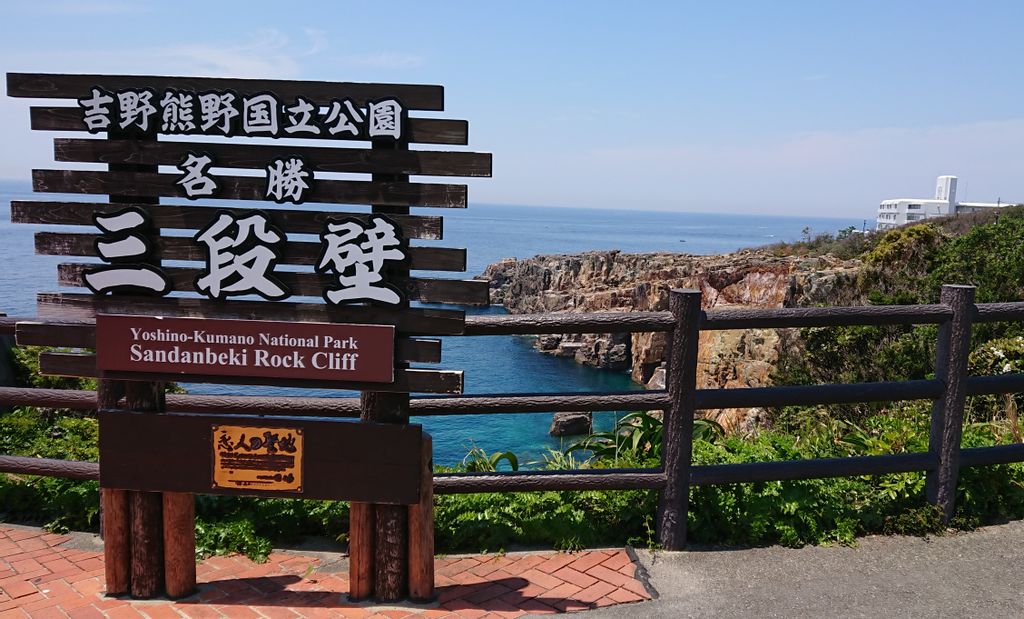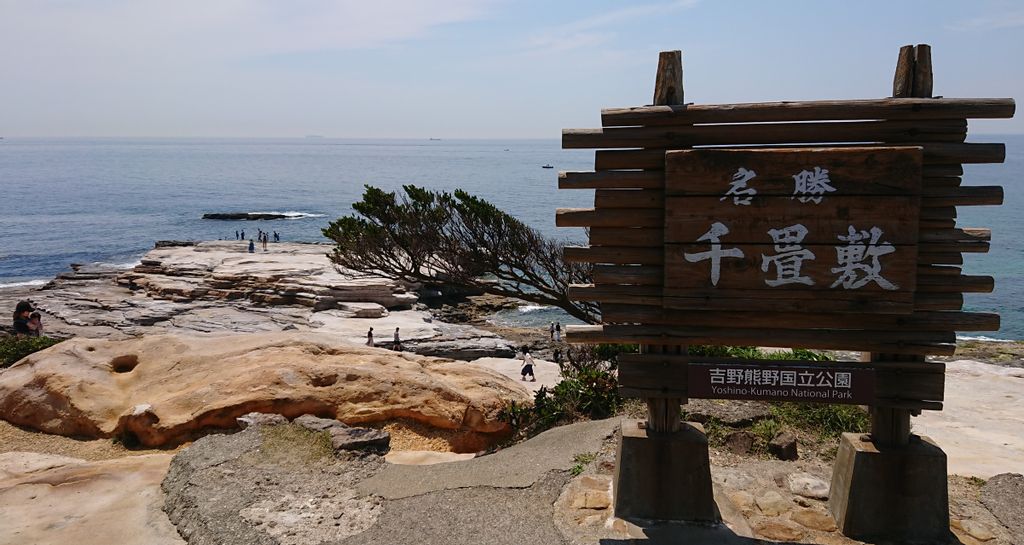 Along the coast, you can visit 'Sandanheki Cliff', 50 meter-high cliff with a cave and 'Senjyojiki', a huge layer of bedrocks on the coast. You can feel the huge power of nature.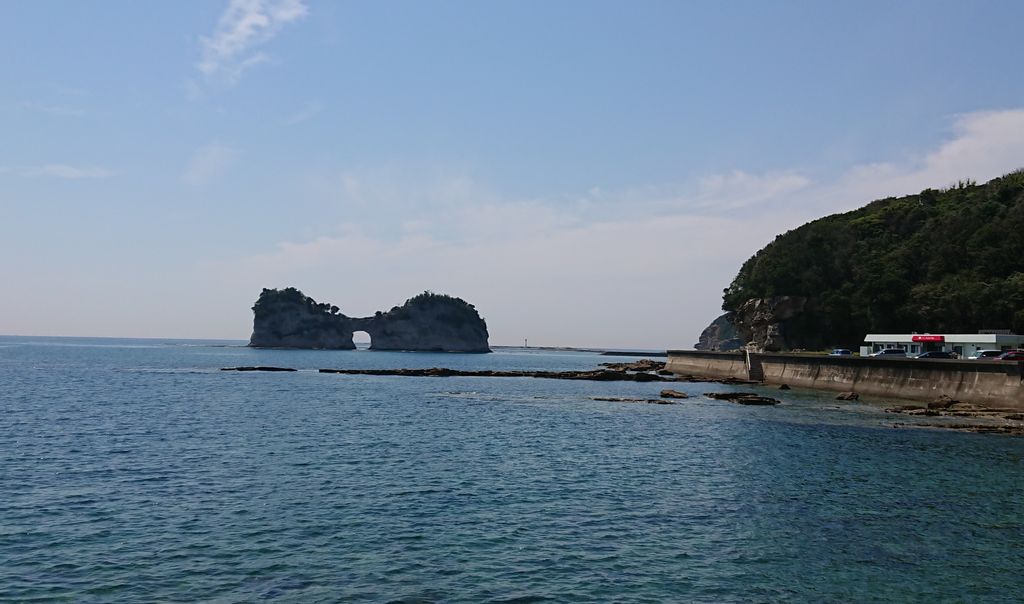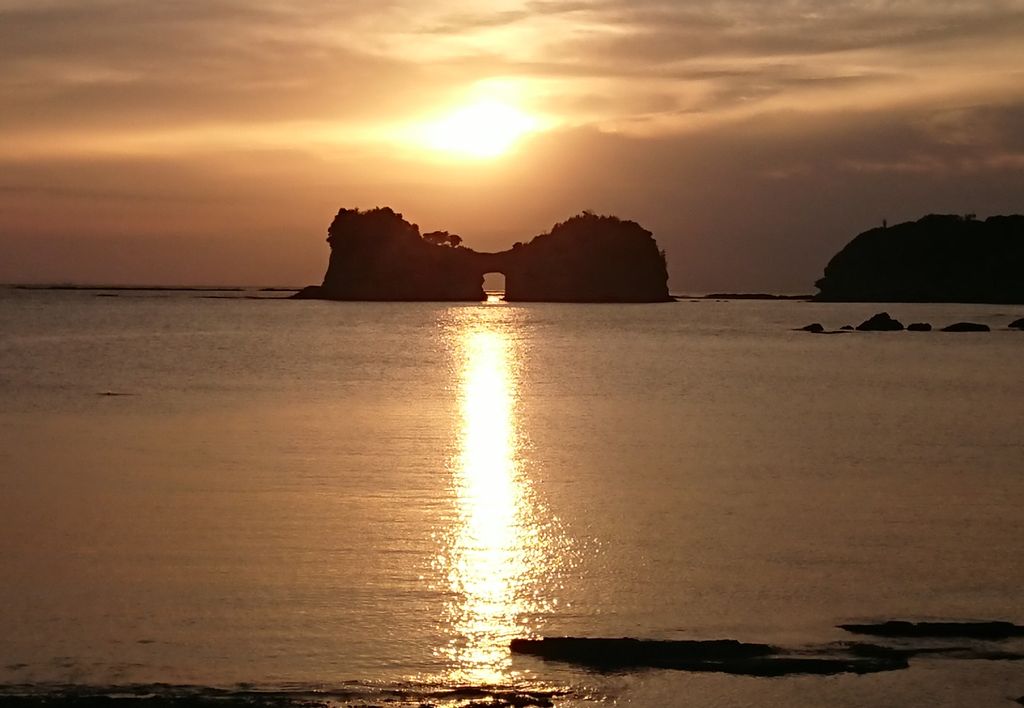 Many people like to see the sunset at Engetsu-Island, an island which has strange shape.
As Shirahama area is faced to the sea, you can enjoy a lot of delicious fresh seafood. You can enjoy shopping and eating at fish market.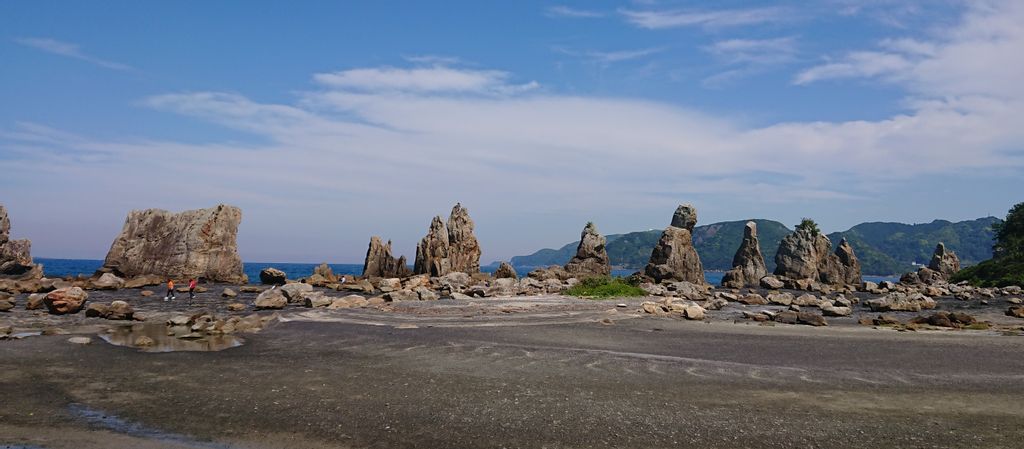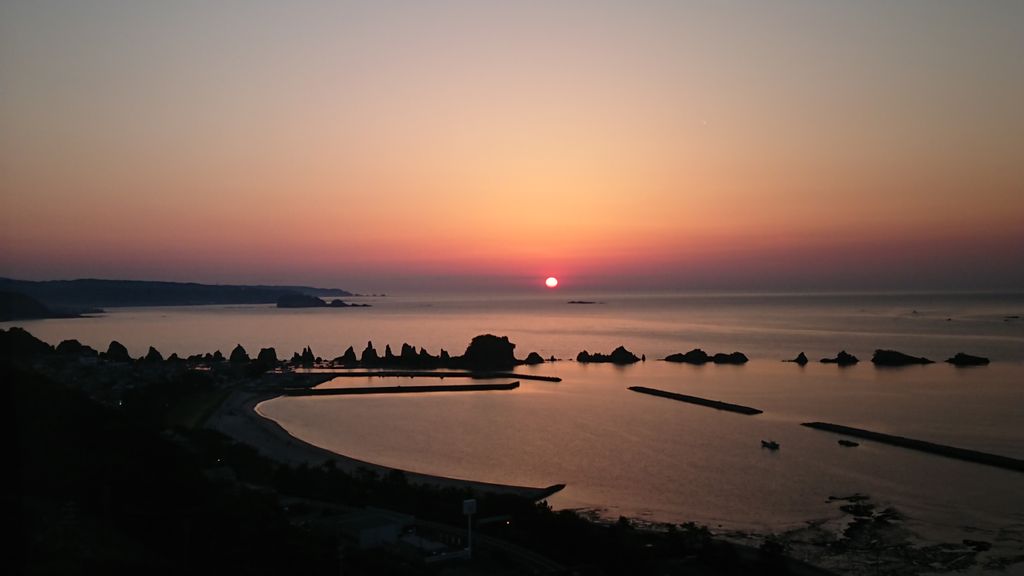 If you rent a car and drive to the south, or take 'Kuroshio' to the south, you can visit 'Hashikuiiwa'. (in Kushimoto) 'Hashikuiiwa' literally means 'Bridge pilings'. 40 odd-looking rocks link Kushimoto and an island (Oshima Island), like a bridge.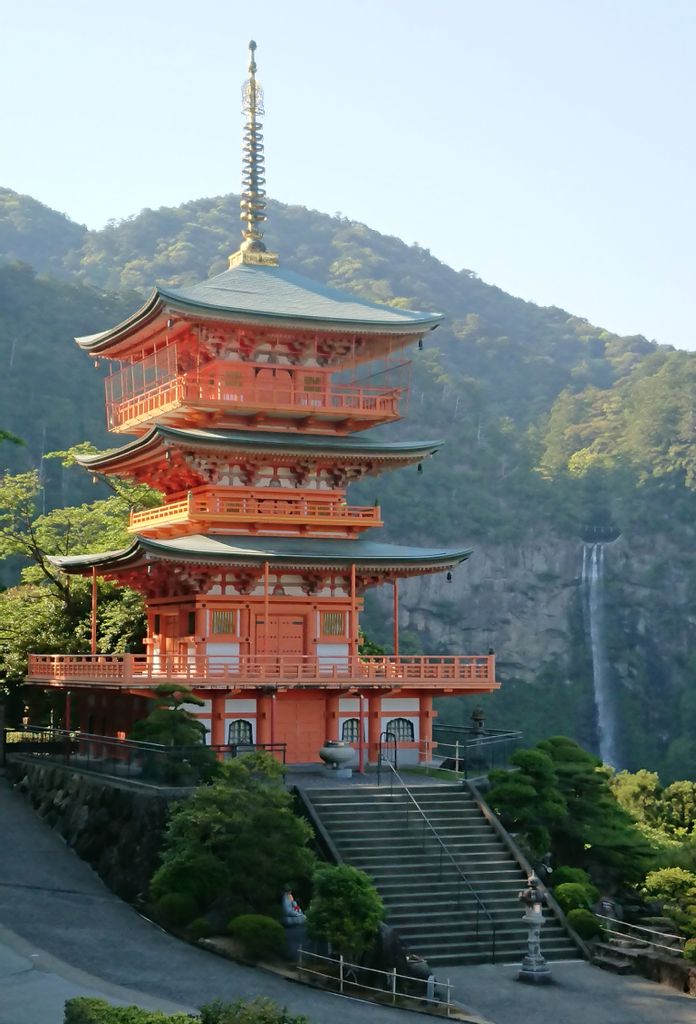 You can also visit 'Nachi Falls' which has 133 meters' length and 13 meters' width waterfall. (in Nachi Katsuura) Nachi Falls is the largest waterfall in Japan and has been a very important object of worship.
I hope that staying in Shirahama for a few days and visiting around the southern area of Wakayama Prefecture will make your holiday fulfilled.