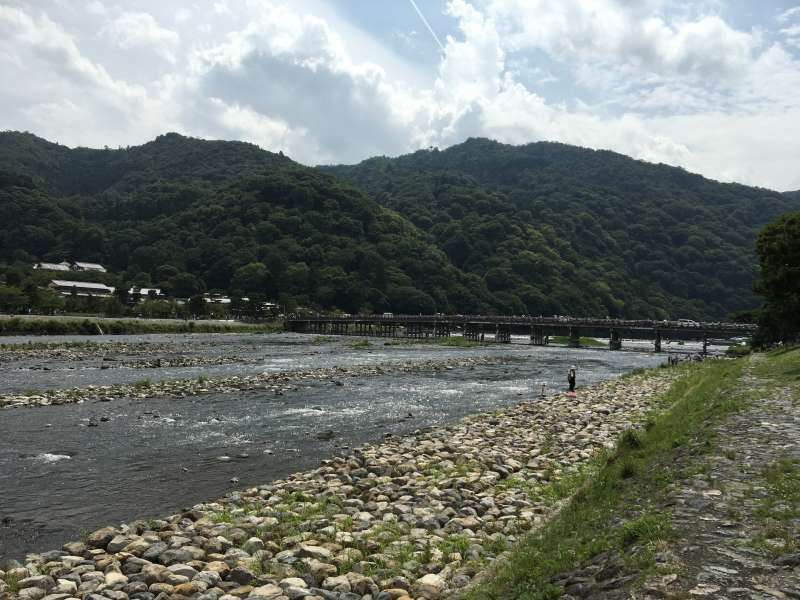 The Tenryu-ji Temple Garden was built by the founder of the temple, Muso Soseki.
There are three types of gardens in Japan, landscape garden, rock garden, and borrowed garden.
Tenryuji garden is representative of Borrowed garden.
The characteristics of borrowed garden is to make use of surrounding areas as a background.
Here in this temple you see Arashiyama and Kameyama behind the garden.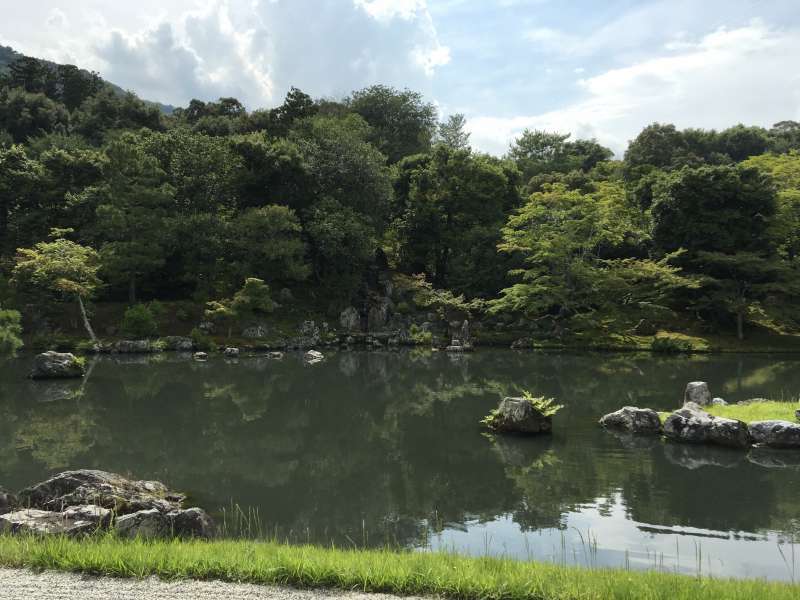 The temple structures were involved in battles and wars and were burnt down many times, but this garden has retained its old images as it was.
For its cultural and historical reasons, it was designated as a national historic and scenic site earlier than any other Japanese garden.
This pond is called Sogen-chi Pond.
Sogen refers to "the source of life."
Like a steady trickle of water, it has continued through centuries to the present day.
The garden expresses the thought of Zen Buddhism.
On a hill at the back of the pond are rocks which signify a mountain stream flowing into the pond.
There is a carp-shaped rock in the pond.
The combination of these rocks means carp climbing up the waterfall.
Even a carp grown in the muddy water can climb up the waterfall in the hill.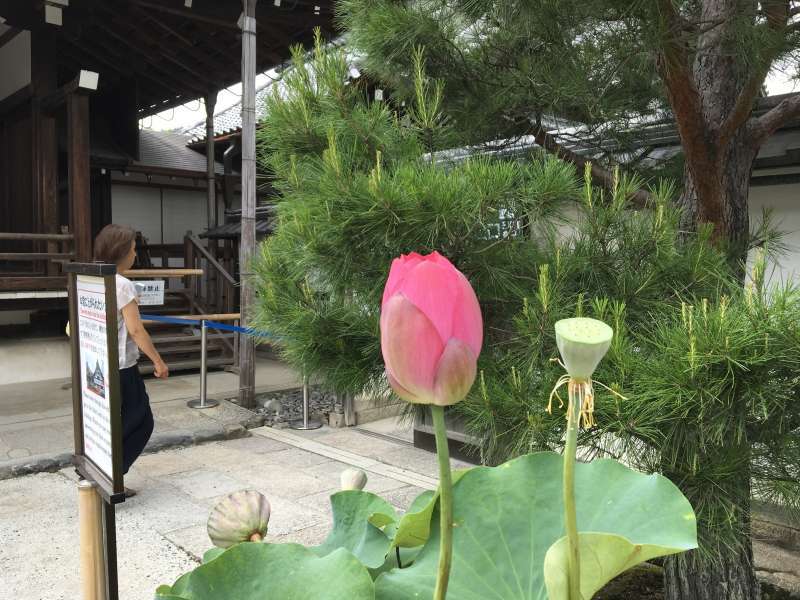 The founder, Muso Soseki, expresses the essence of Zen Buddhism through this pond.
Young monks can reach enlightenment when they practice meditation.
Did you like my article?
You can send me a message to get a customized itinerary and quotation for an unforgettable experience. Let's explore Japan Together.
I'll be waiting for you, so please check my profile and get your trip plan now