Nikko is a virtual wonderland with so many secrets and mysteries.
Here are 3 top mysteries of Nikko's landmark shrine of Toshogu Shrine.
1. Why there is a 5 stories pagoda in a shinto shrine?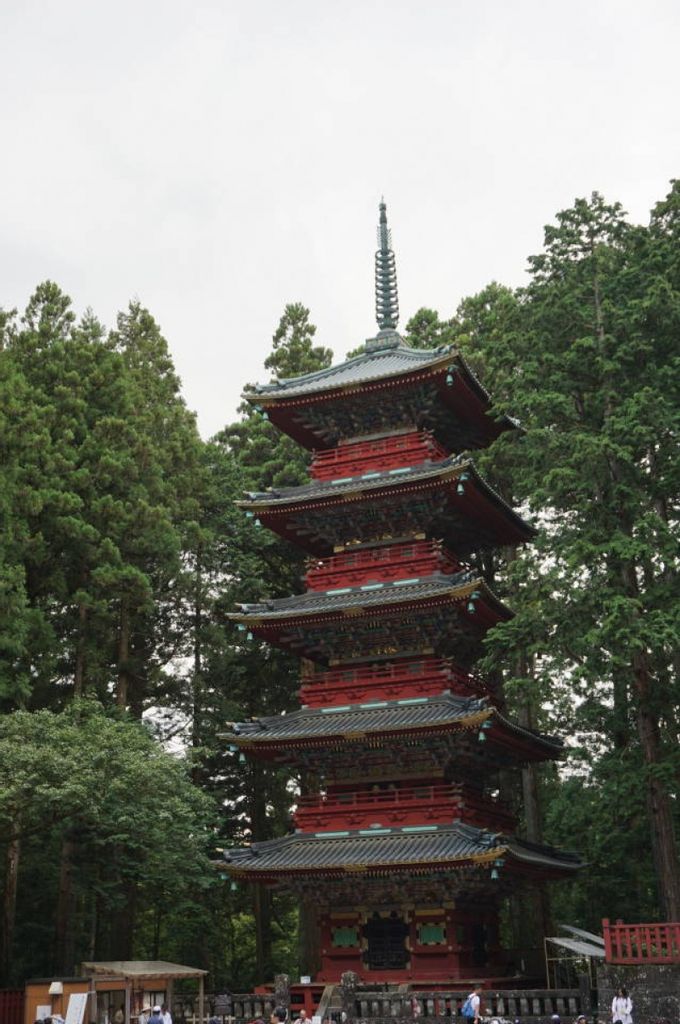 Toshogu is a shinto shrine. And 5 stories pagodas is a simbol of buddhist temple. Originaly, it was a place to house the ashes of Buddha. But why there is a 5 stories pagoda in a shinto shrine of Toshogu?
Until Meiji restauration in 1868, shintoism and buddhism co-existed and occasionally there were not clear distinctions of the buildings built in the sanctuary zone. Same way here in Nikko, Rin-no-ji temple, a buddhist temple, and Toshogu-shrine, a shinto shrine co-existed and they were considered to be a same devine zone.
But after the Meiji Restauration, the new government took a policy of separating these two religions. The idea was that the new government wanted shintoism to be the backbone religion to lead the country, by making emperor as the leader and devine of the shintoism. By this policy, many buildings and statues of each two religions were separated to respective ones, however, in some cases where separations were not easy because of its geographical location, some were allowed to remain to co-exist. That is why we see a 5 stories pagoda at a Shinto shrine of Toshogu.
2. Why the family crest of Tokugawa Shogunate family is upside down at the rotating lantern given by the Duch?
The family crest of Tokugawa Shogunate family is three leaves of Asarum Caulescens. It is often seen in many buildings and monuments in Toshogu shrine.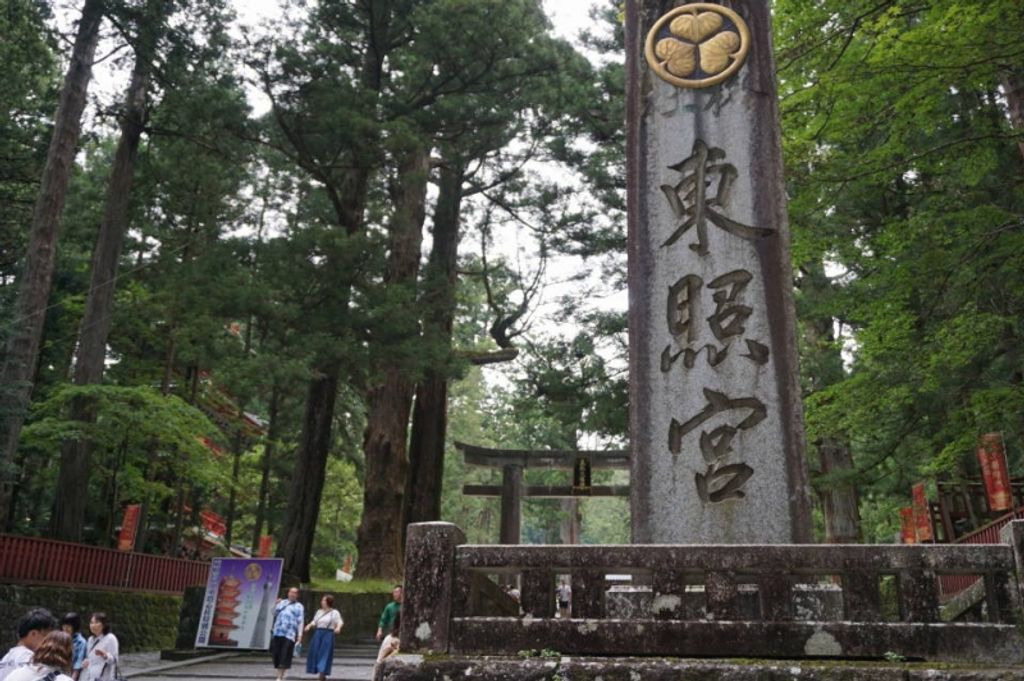 There are also some in the 16 century rotating lantern donated by Duch East Indian Company, made in Amsterdam. But, here the family crest is put upside down. Why is it?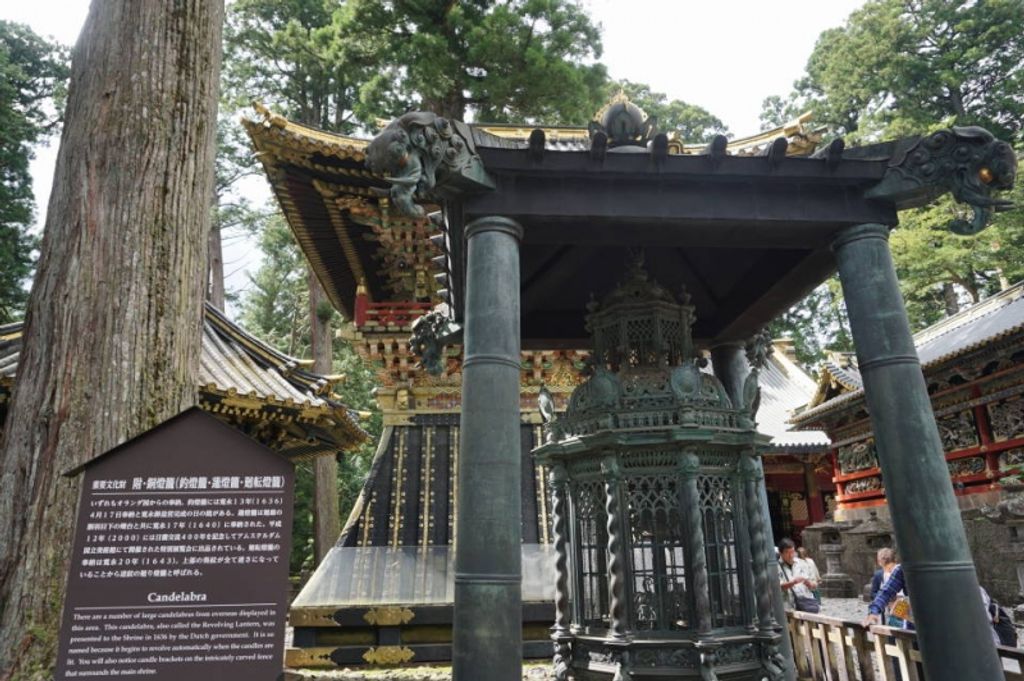 Though the reason is uncertain yet, but it is said to be most likely that it was a simple error. Most probably, because of its significance brought all the way from Holland to Edo, the Shogunate government took it for granted though it is upside down. Had it been the case for other party, such as subordinating samurai clans, the consequence would have been very much different such as penalty by Harakiri.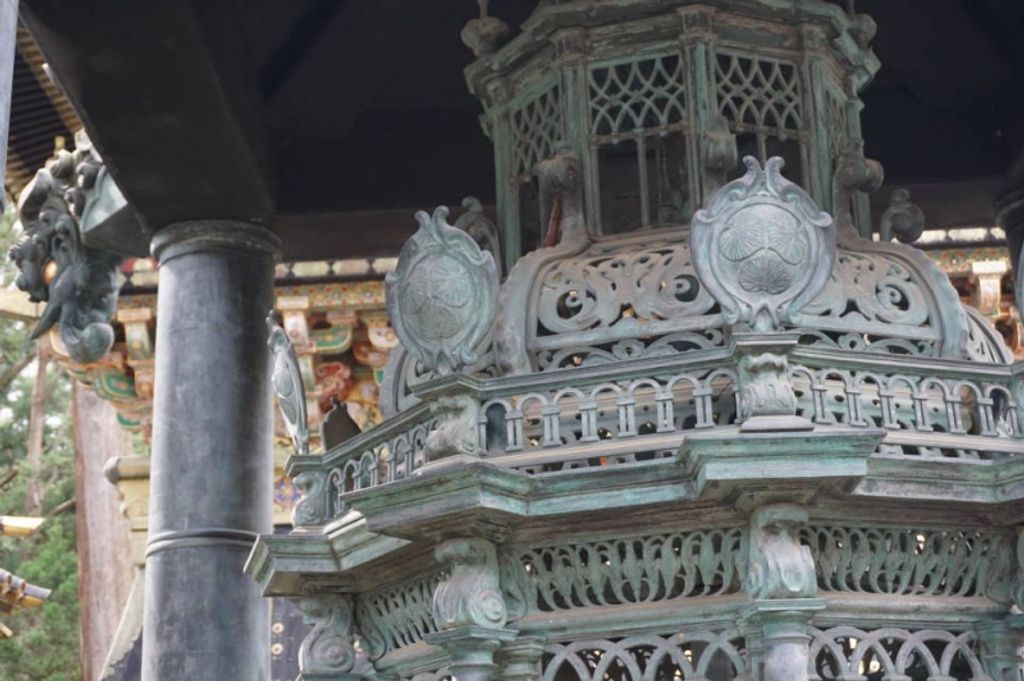 3. Why the one corner on the roof of Cyozu-ya, or a purification basin is cut round?
Chozu-ya is a common place for temples and shrines as a place to purify before prayer.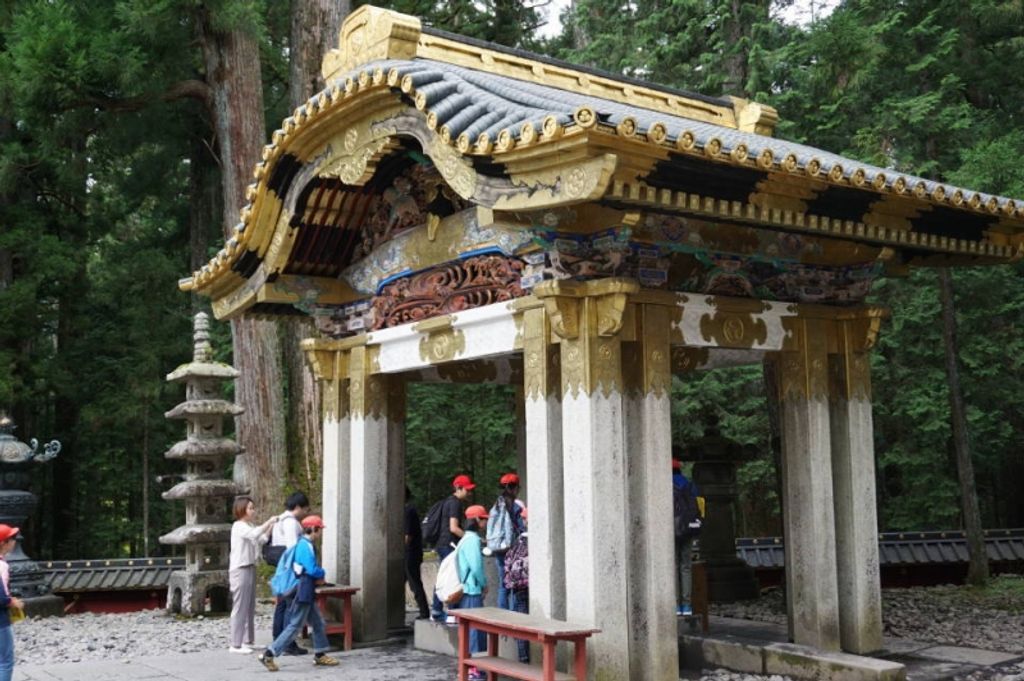 Here in Toshogu, one of the four corners of the roof is cut round. Why is the case?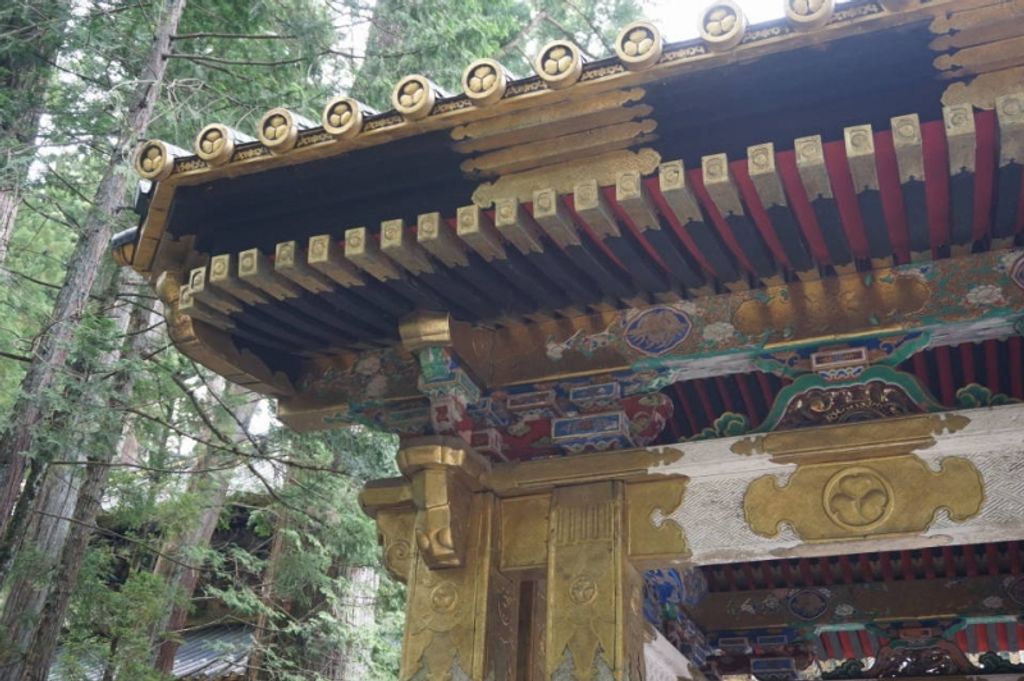 It is said to be the motto of Ieyasu Tokugawa, founder of Tokugawa Shogunate family and the diety of Toshogu, was that something perfect will lose its shape at one point and does not last long. So, at times things were made to be inperfect or lack a part for purpose.
It is also believed that in Yin Yan Thought of ancient China, north eastern corner is the direction where evils penetrate. So, preparing for the evils, people cut the edge to show that they are ready to confront. Such is often seen in daimyo castles such as the one in Himeji.
If you are interested to learn more about the secrets and mysteries of Toshogu shrine or Nikko, please refer to my tour Incredible Nikko Customized One Day Tour.