If you come to Japan, you may find many unique vending machines. You can get bottled cold drinks such as water, Coke, Sprite, green tea, and so on if you push the blue button and get bottled hot drinks such as coffee, tea, cocoa, green tea, and so on if you push the red button of vending machine for drinks. You can find vending machines at many places in towns, such as stations or bus stops. (Some famous sightseeing spots have unique vending machines of their own.)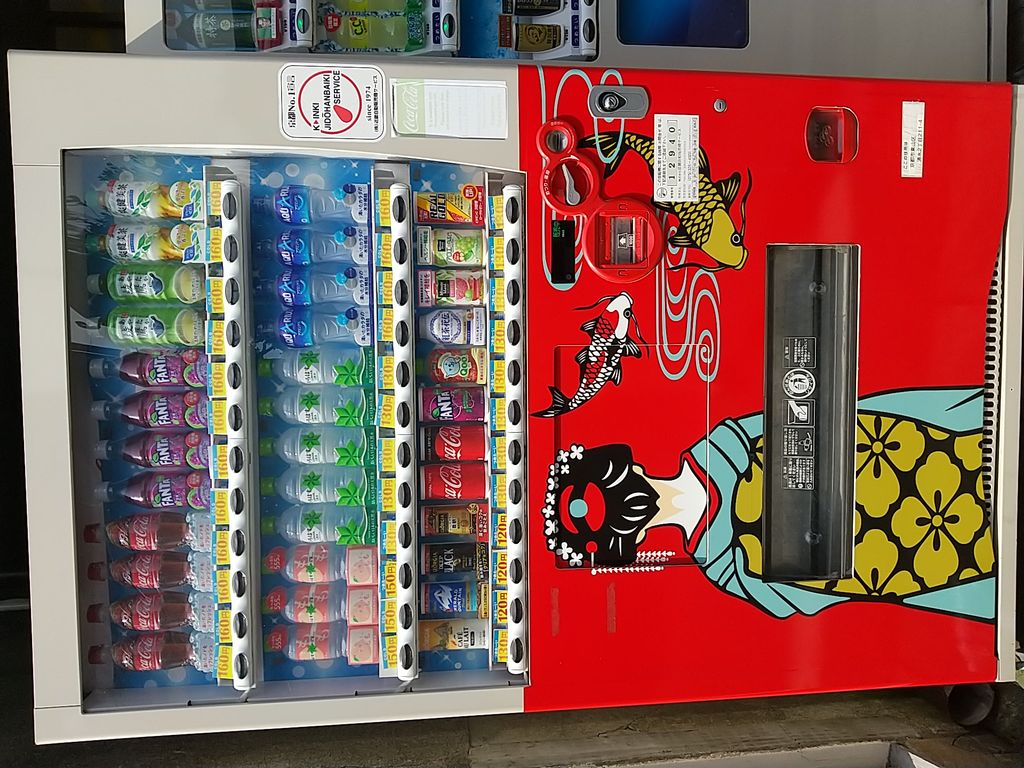 You can find a beautiful 'Maiko' on the vending machines in Kyoto.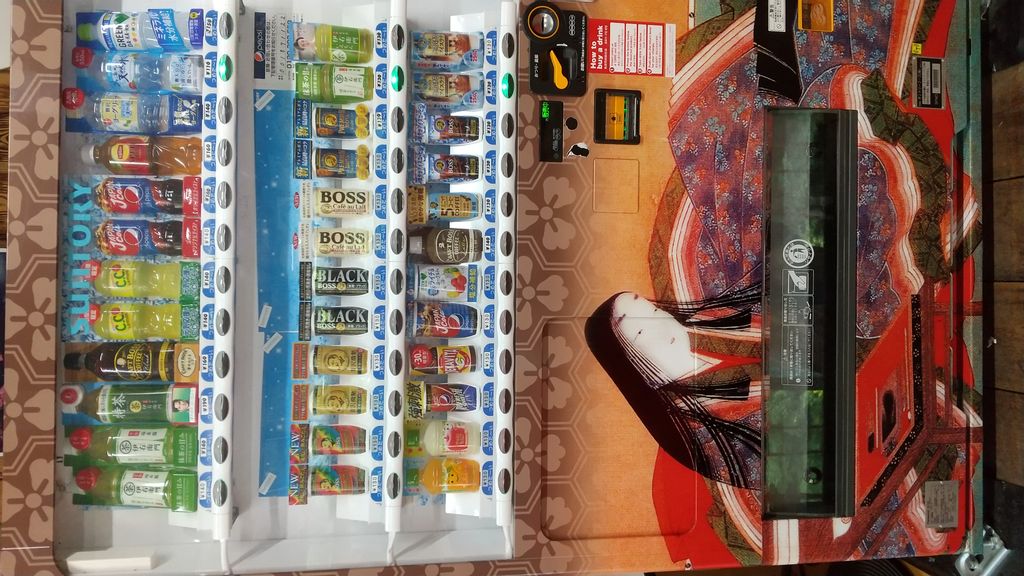 You can see 'Murasaki-shikibu', a famous woman writer who wrote 'Genji Tales' on the vending machine in Ishiyamadera Temple in Otsu, Shiga. She is said to have written the tale at Ishiyamadera Temple in the 11th century.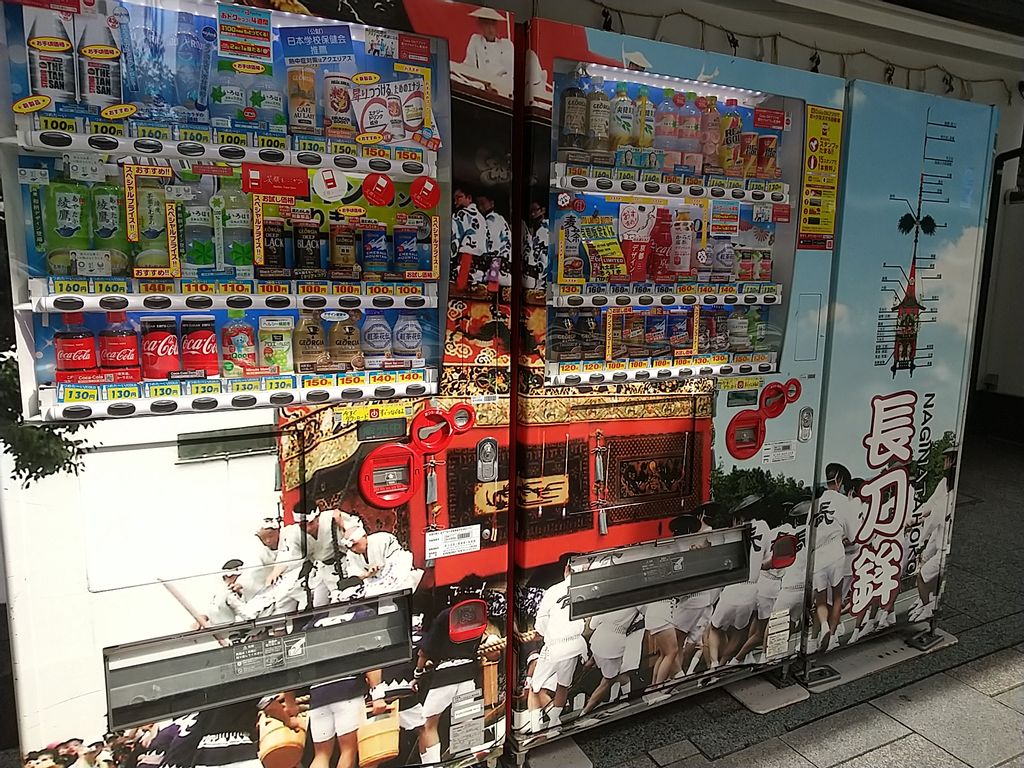 These vending machines have a picture of 'Gion Festival' which is one of three major festivals held in Kyoto. In this festival, men pull the floats and walk through the streets in Kyoto.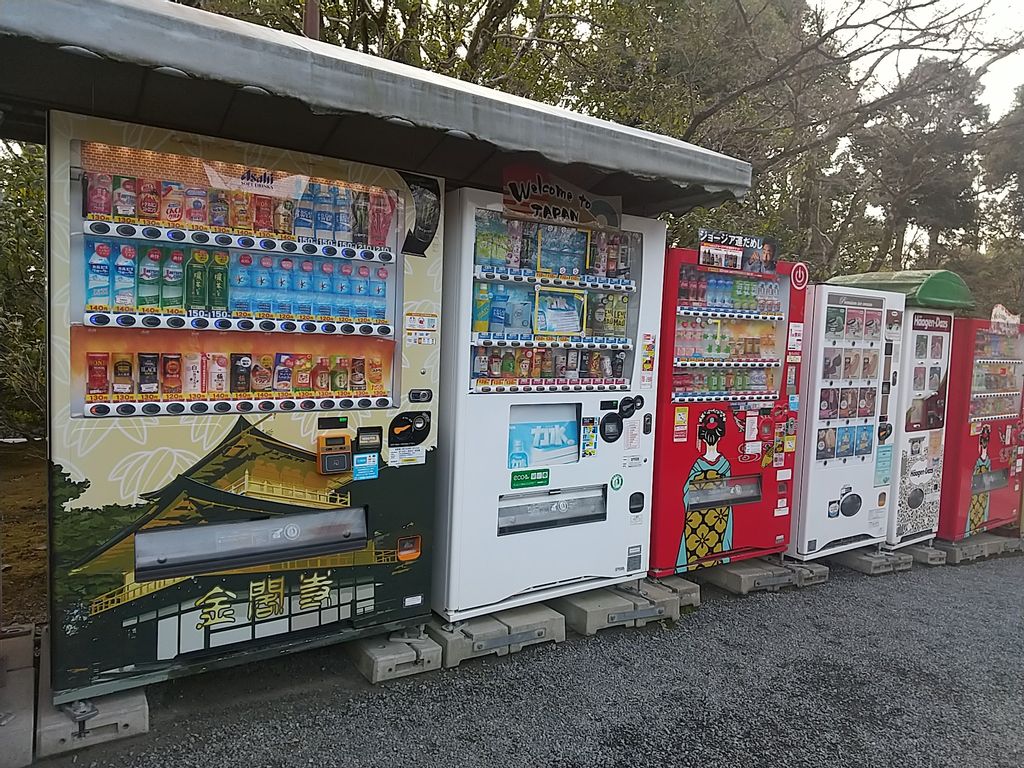 You can find these vending machines at Kinkakuji Temple. (金閣寺)
You may be surprised, however, you can get corn soup, sweet red-bean soup and so on in winter, and some vending machines will sell you 'Dashi Soup' which we use to cook. ('Dashi' means a kind of broth.)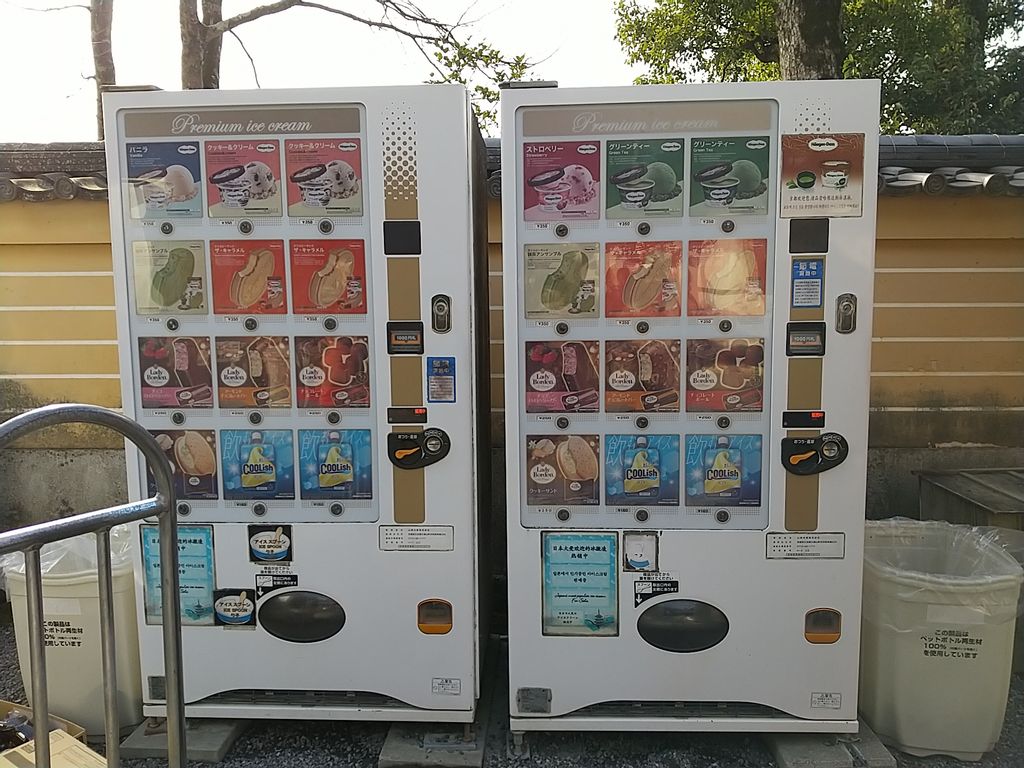 You can buy ice cream, too!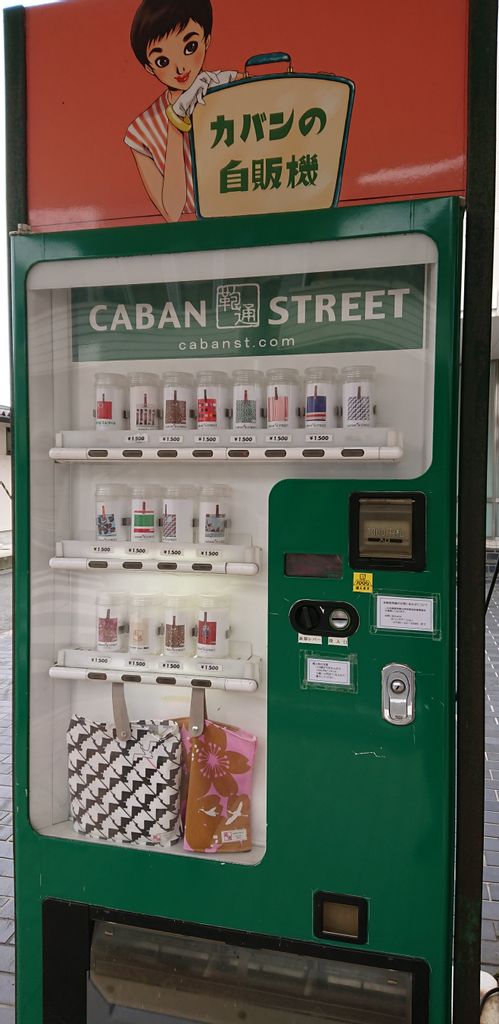 I was surprised when I found this vending machine selling cotton bags in Toyooka, Kyoto (a famous area which producing bags).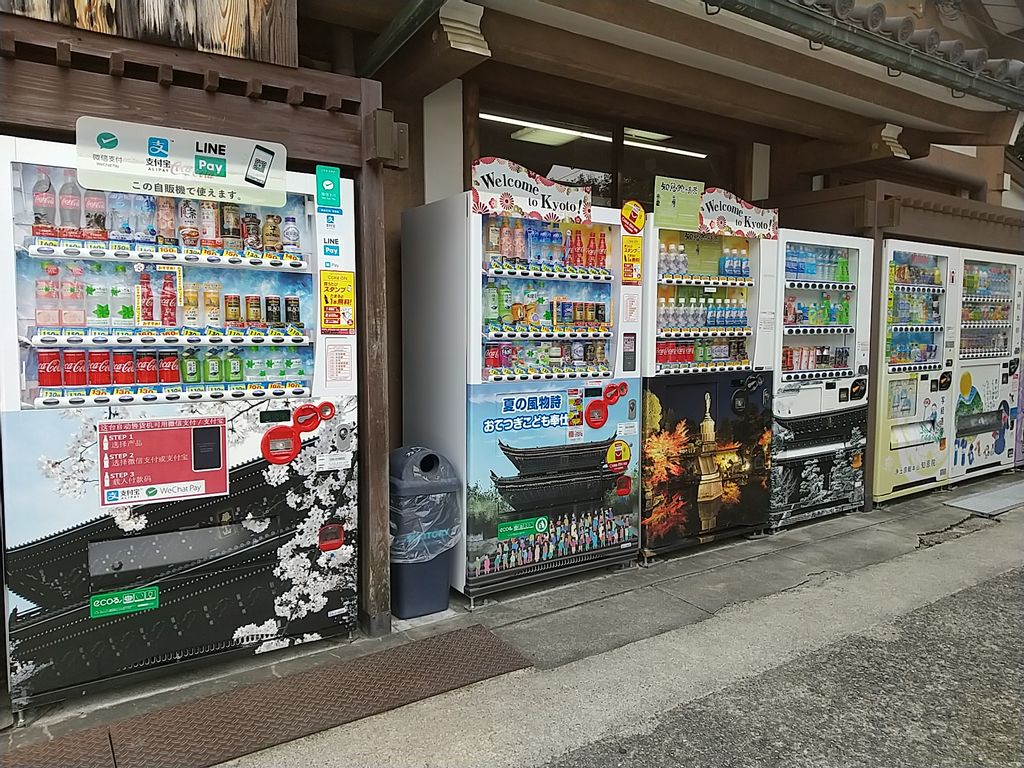 These are vending machines in 'Chion-in' (temple) in Kyoto. (知恩院)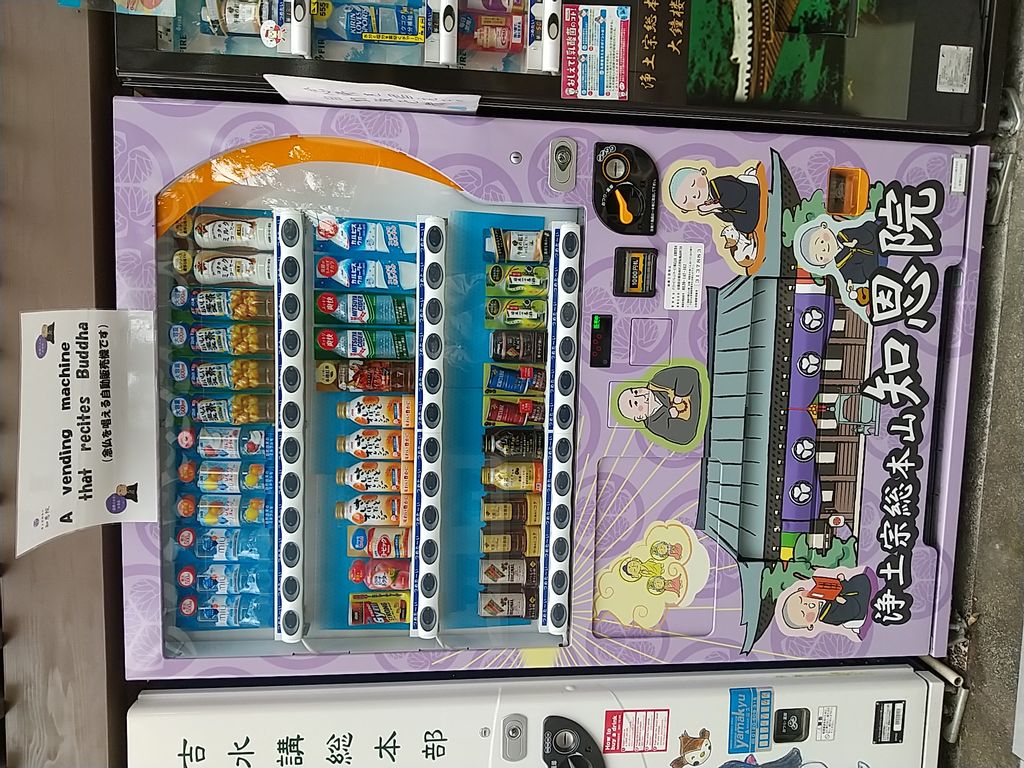 This vending machine in 'Chion-in' will recites Buddhist chant when you buy a drink. You can enjoy listening, 'Na-Mu-A-Mi-Da-Bu-Tsu'.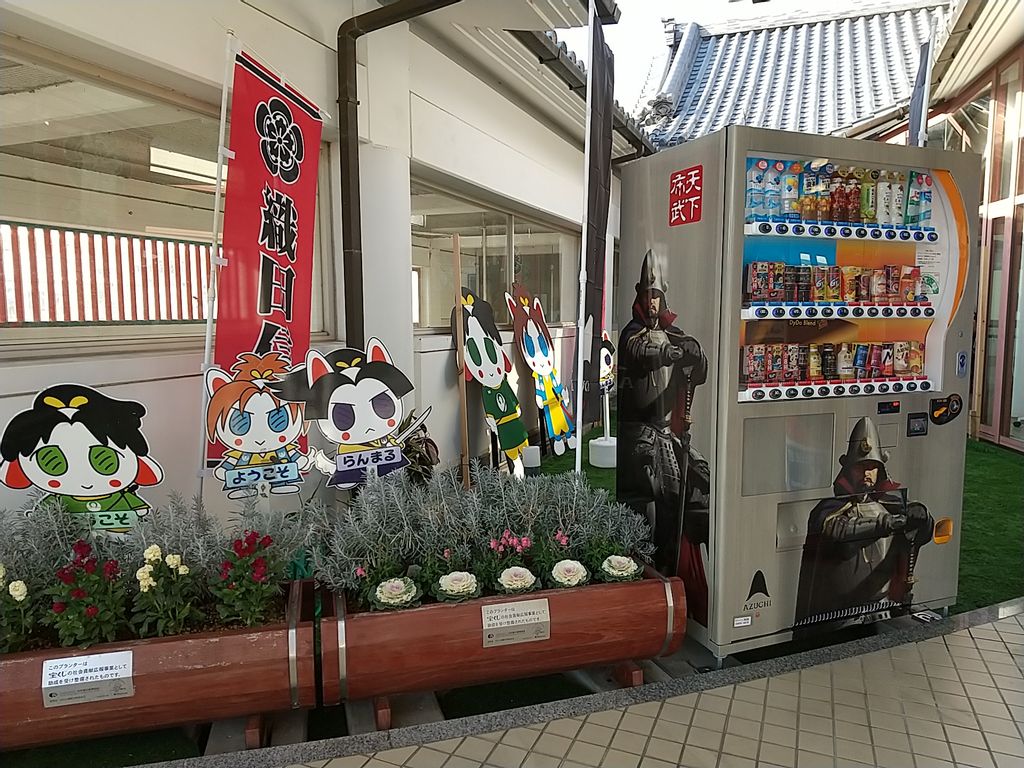 This vending machine in Azuchi, Shiga will talk to you pretending to be 'Oda Nobunaga', a famous Sengoku warlord. He will ask you, 'Onushi-wa dorewo shomoude aruka? Erabuga yoi' (Which one do you want? You may choose.) He also says, 'Iza! Syutsujin!' (Let's go to war!), 'Kotabino syutsujin, taigi de atta.' (Thanks for the trouble you have taken going into battle.), and so on.
I hope you will find unique vending machines in Japan. (Please try some of flavored water, such as peach-flavored water or lemon-flavored water which are my favorites...)