When you think of Japan, Mt Fuji may come to mind. Mt Fuji is located on the Shizuoka- Yamanashi prefectural border. Speaking of seeing Mt Fuji from Yamanashi side, I recommend you go to Lake Kawaguchi, which is one of Fuji Five Lakes and the easiest to reach of the five. Lake Kawaguchiko is the second largest after Lake Yamanakako of the Fuji Five Lakes. It is also the only lake of the five, which has a bridge spanning the lake. While crossing the bridge, you can see Unoshima island in the middle of the lake, and when the surface of the lake is still and calm, you can see the beautiful reflection of Mt Fuji. Lake Kawaguchiko is the most popular among people not only from across the country but also from around the world. People enjoy fishing, water sports, and hot springs. There are also many attractions in the neighborhood such as the celebrated big amusement park named Fuji Q, Kachi-kachi-yama Ropeway, sightseeing boats, and delicious specialties.
Mt Fuji and Kawaguchiko-o-hashi: This bridge is selected as one of the best hundred roads and streets of Japan.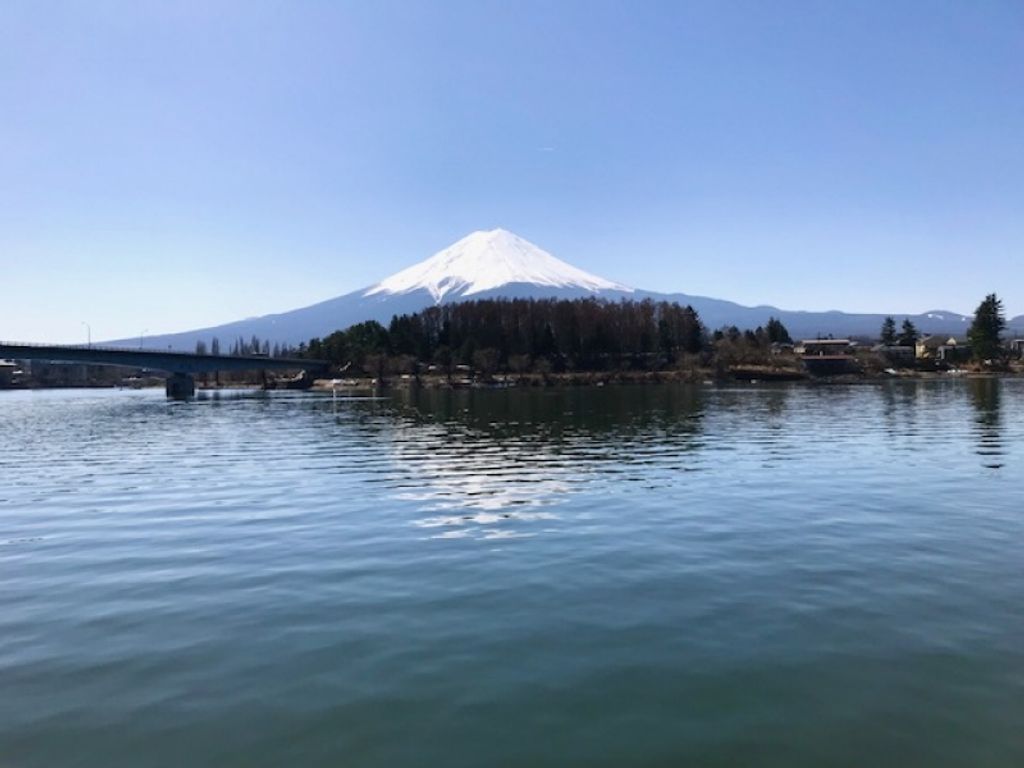 Be aware that even though Kawaguchiko is located right at the base Mt Fuji, you cannot always see the mountain because of clouds. Visibility is likely to be best in the early mornings and in the late afternoons, while clouds often obstruct the view during daytime even on days with fair weather, and especially so during the hazy summer months. (between mid June and mid September)
From Mt Fuji Panoramic Ropeway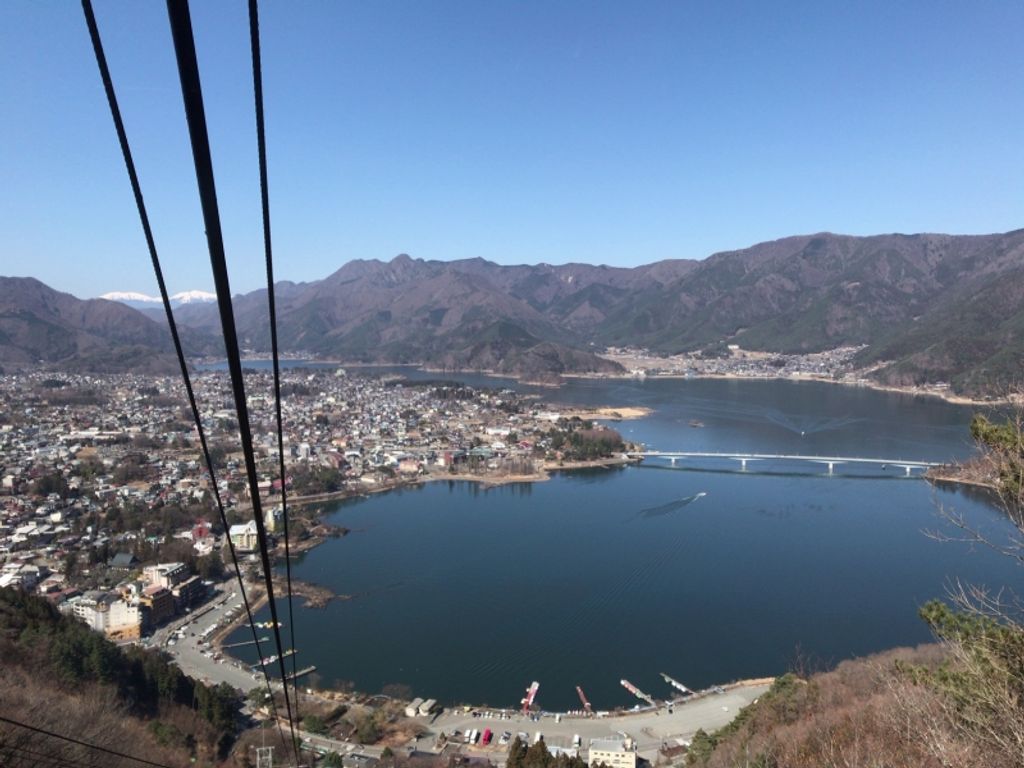 Mt Fuji Panoramic Ropeway, which is called 'Kachi-kachi yama Ropeway' by the local goes up to 400 meters from the eastern shore of Lake Kawaguchiko to an observation deck of Mount Tenjo. The observation deck is located more than 1000 meters above sea level, from which you can enjoy the breathtaking view of the lake below as well as Mt Fuji.
I guess it might be a good idea to take a hiking trail from the observation deck down the forested mountain slope which takes about 30 minutes to descend. If you have enough energy, you can go further along a different trail leading to the summit of Mt Tenjo. Another 300-meter uphill takes you to a small shrine at the summit. You can also enjoy a popular day hike to Mt Mitsutoge from there enjoying good views of Mt Fuji.
At the observation deck of Mt Tenjo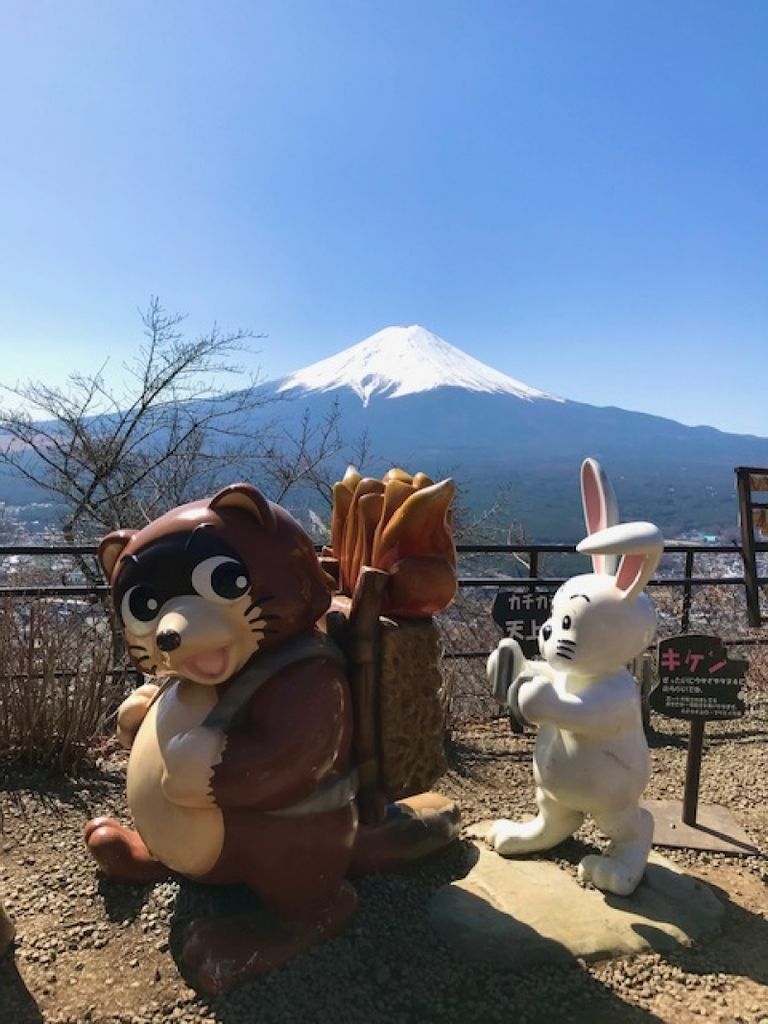 Mt Tenjo is well-known for the old folk story,'Kachi-kachi Yama'. That's why there are several statues of the raccoon dog and rabbit that are characters of the story. If you'd be interested in the Japanese old folk story, please watch my youtube below.
My favorite hoto restaurant; Hoto Fudo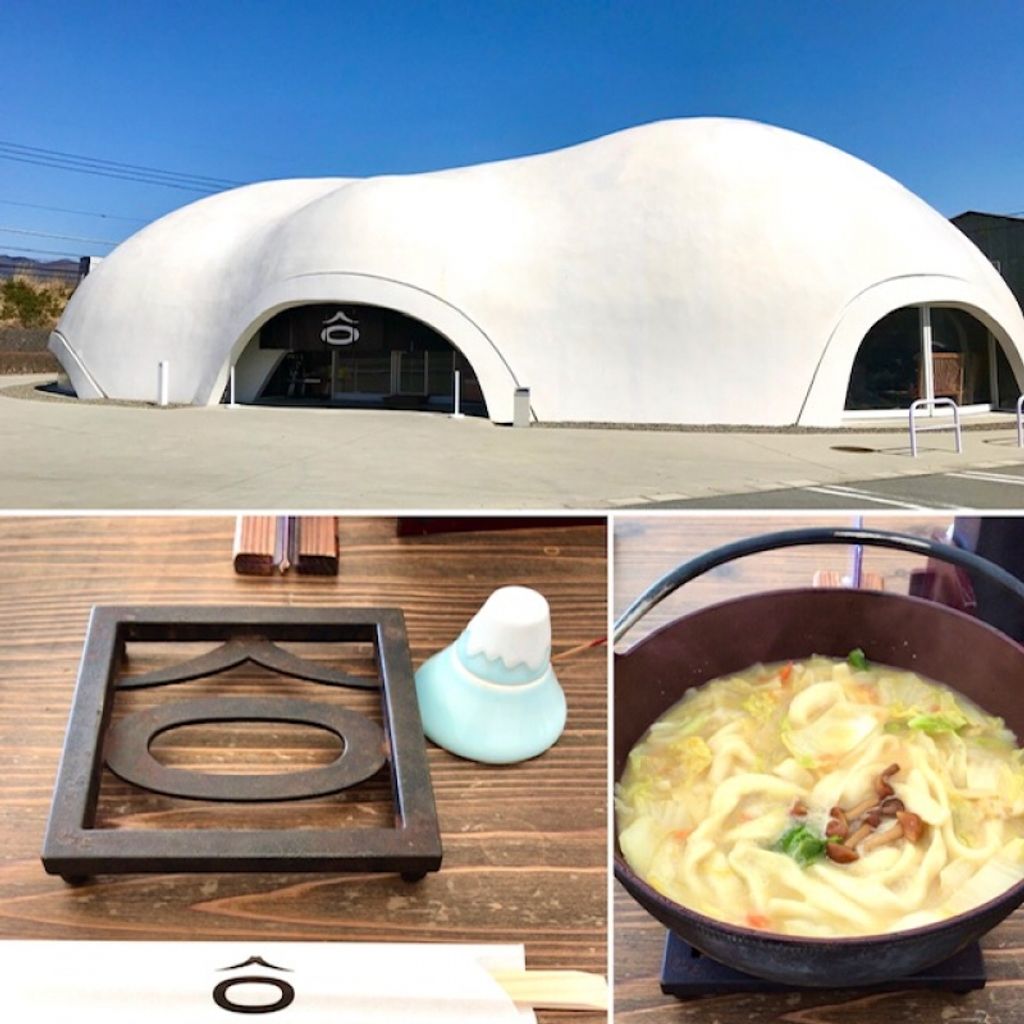 I cannot do without this resstaurant when I'm near Lake Kawaguchiko. Hoto is a local dish of thick udon in Yamanashi prefecture. It contains a lot of vegetables. In olden days, sugar was so rare that people substituted pumpkin for sugar to add sweetness. The popular warlord, Takeda Shingen is said to have often eaten it during battles. Some people say that the dish was named after the fact that Takeda Shingen cut the ingredients with his sword. 'Hoto' is a homonym for 'treasure sword' in Japanese. Hoto is rich in nutrition as well as delicious. This is one of the things I definitely want you to try when you come to Lake Kawaguchi.
I'm looking forward to visiting there again with my future guests. Thank you for visiting my blog.