"The Chokusai-sha shrine" is a shrine where festivals are attended by imperial messengers sent by the Emperor. In 1870, twelve shrines in Tokyo and neighboring areas were designated as semi-Chokusai-sha shrines, but this was temporary. Later in 1975, ten shrines of these twelve shrines were designated as Tokyojussha.
Tried visiting Tokyo Ten Shrines to collect goshuin of each shrine in a day. Goshuin is a red seal given at a shrine or a temple. First, I got goshuin-cho (a notebook for goshuin) to have a Shinto priest write the shrine's name with brush and Indian ink, and put a red seal on it. I must reach the last shrine before 4:00pm, otherwise I'll fail to get goshuin because most shrine offices close at 4:00pm. Luckily, Tokyo has good railroad services, so I can use trains effectively. The point is to start this tour from Kameido-tenjinja Shrine because its office opens at 8:30am.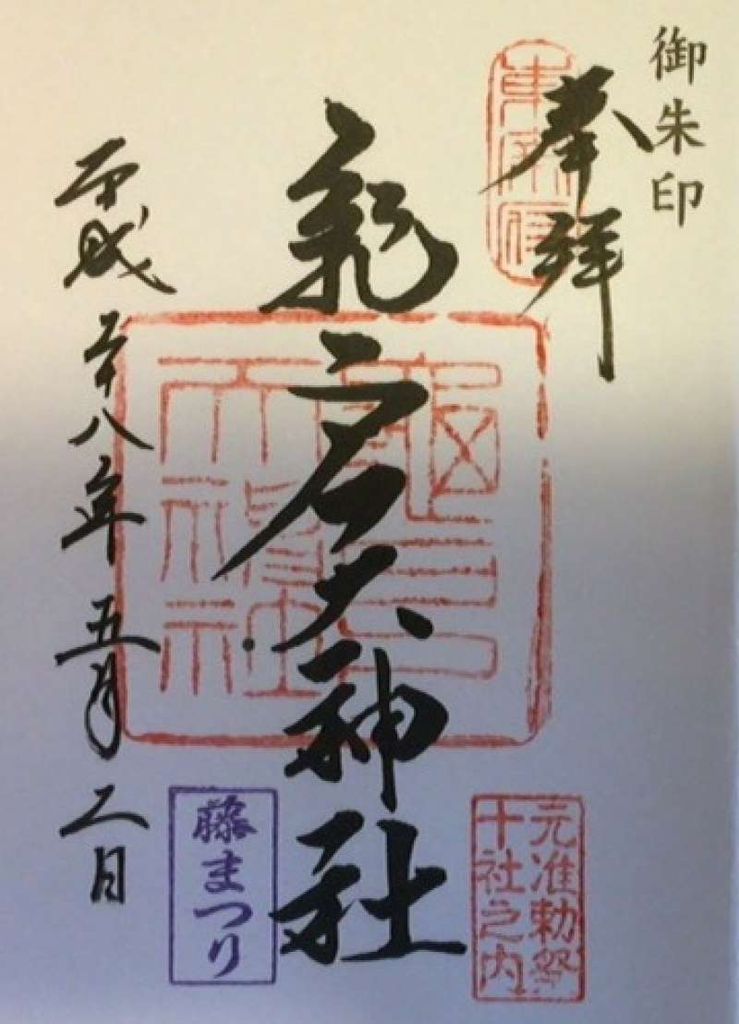 1. Kameido-tenjinja Shrine is popular among students who are taking entrance examinations. Because this shrine is dedicated to Sugawara Michizane, who are known as a god of wisdom. This is goshuin of Kameido-tenjinja Shrine.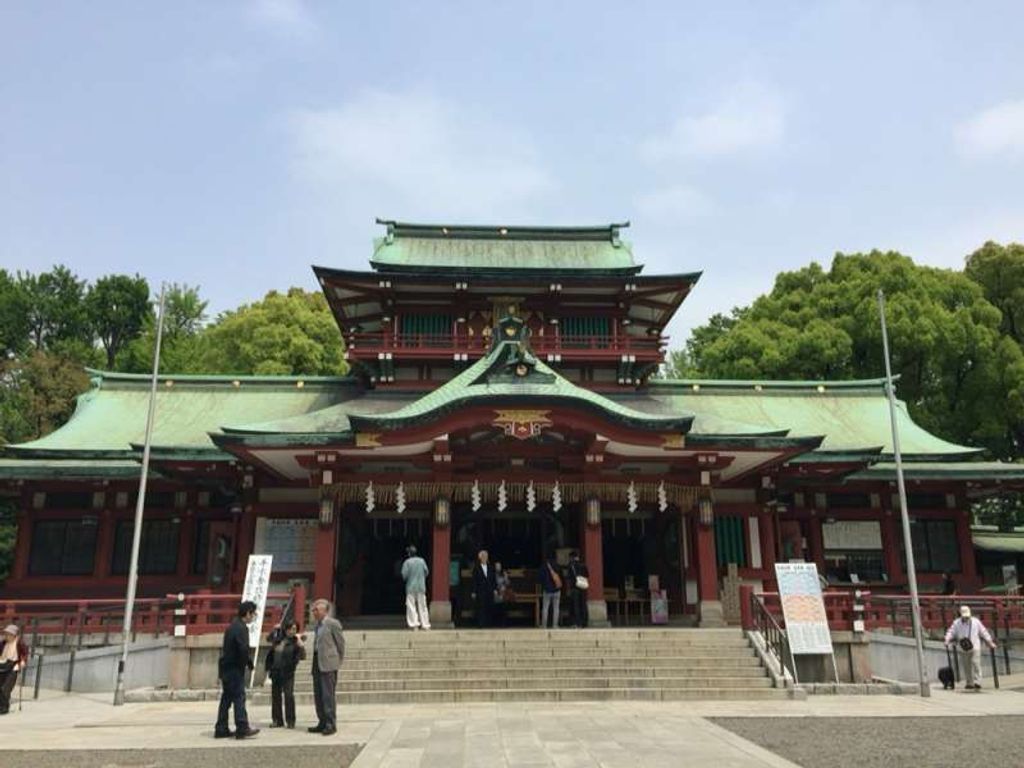 2. Tomioka-Hachiman-gu Shrine, which is famous for the biggest mikoshi (portable shrine) in Japan. This shrine holds a summer festival which is one of the 3 biggest festivals in Tokyo. You must see and feel the vibrancy of the local.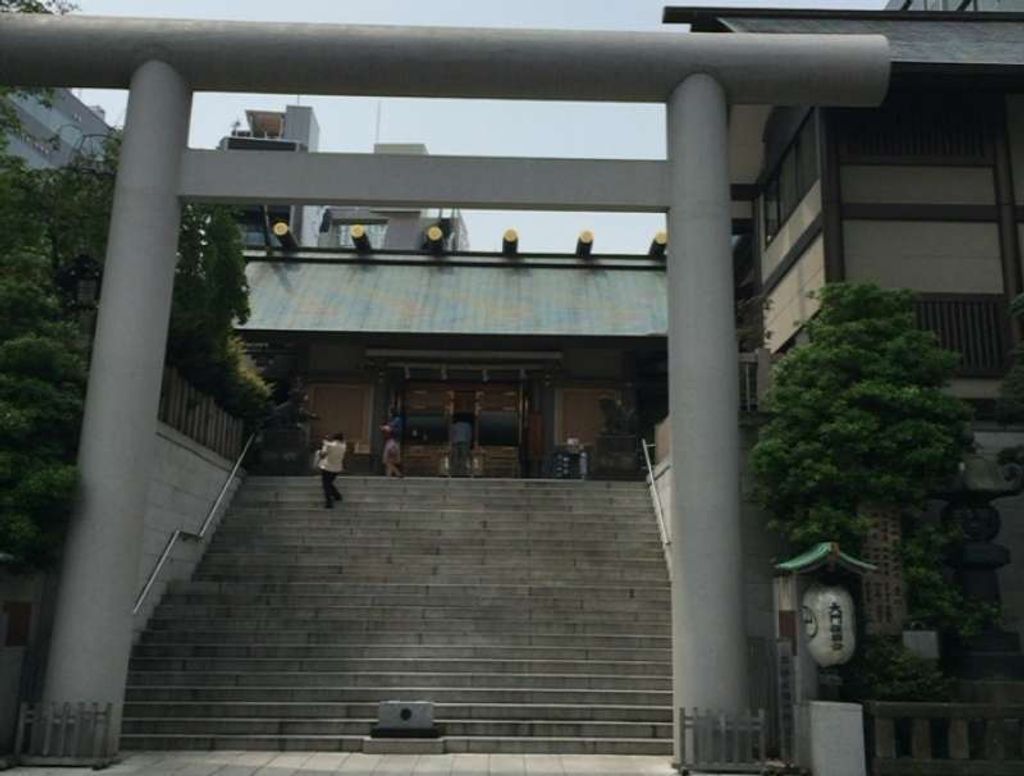 3. Shiba-Daijin-gu Shrine is dedicated to the sun goddess, Amaterasu and the agricultural goddess, Toyouke as well as Ise Grand Shrine in Mie Prefecture. If you have enough time, you should also visit Zojoji Temple nearby in order to feel the coexistence of Buddhism and Shinto.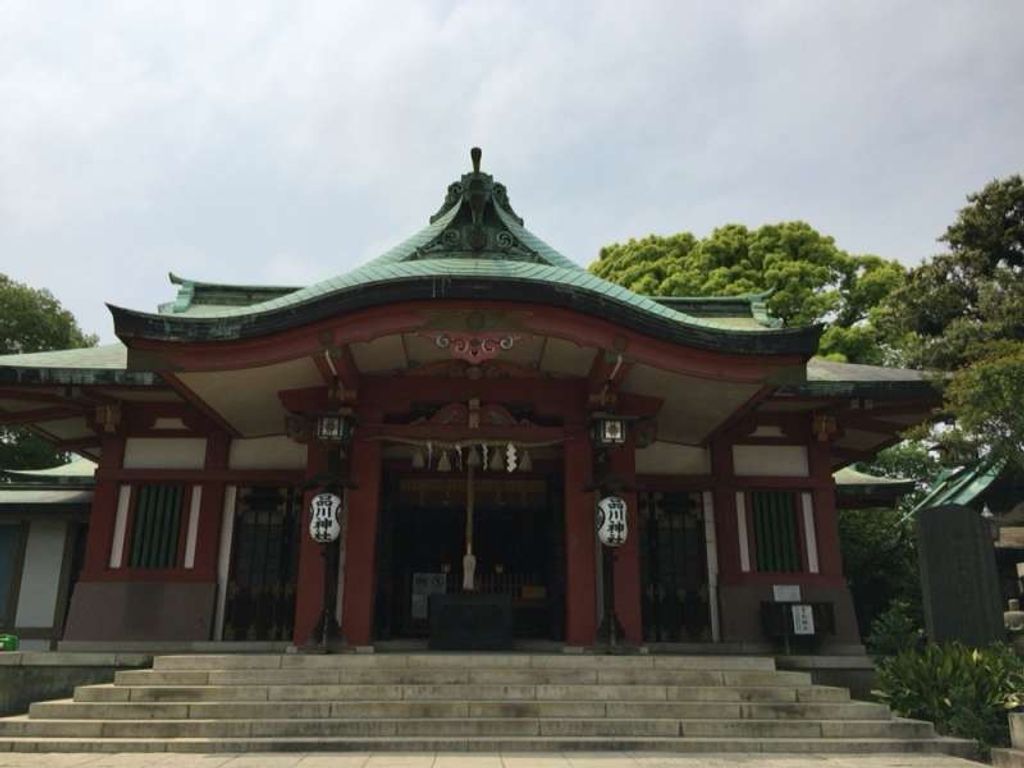 4. I like Shinagawa-jinja Shrine, which has several attractive spots in its ground. One of them is a sacred spring which is believed to bring luck with money when you wash your money in the water. I never visit here without washing my 10,000yen-bill here. I'm not sure whether it is working, though. And don't miss its dignified torii gate on which rising dragons are carved.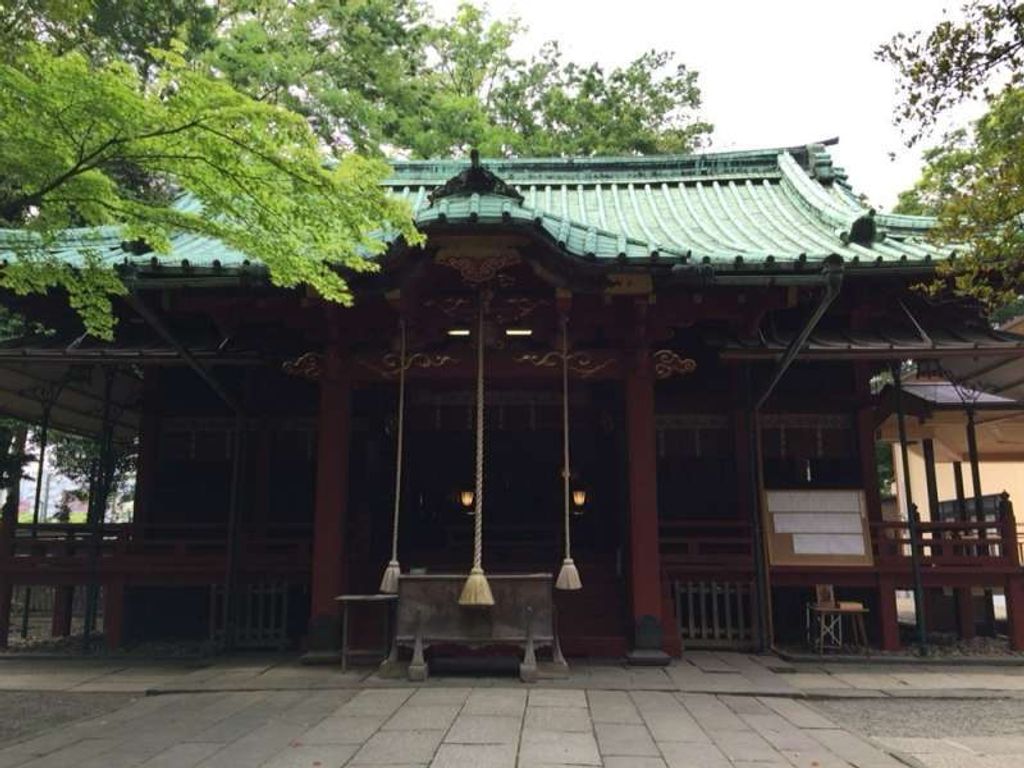 5. About three hours have passed since I started this tour. Let's go back to the center of Tokyo. My next destination is Akasaka-Hikawa-jinja Shrine, which is about ten minutes' walk from Roppongi Station. This shrine is dedicated to Kushinadahime and Susanoo, a brother of Amaterasu. It is said that he slew Yamatano-orochi (eight-headed and eight-tailed giant serpent) and married Kushinadahime. You must be impressed by the sacred, calm atmosphere here. It's amazing to explore such comfortable forested area in the middle of Tokyo.
6. Then I had about 20 minutes' walk to Hie-jinja Shrine, which is famous for its Sanno Festival, one of the three biggest festivals in Japan. You can see treasures housed in the treasure hall except on Tuesdays and Fridays. You can also see the National Diet Building and other important buildings around here.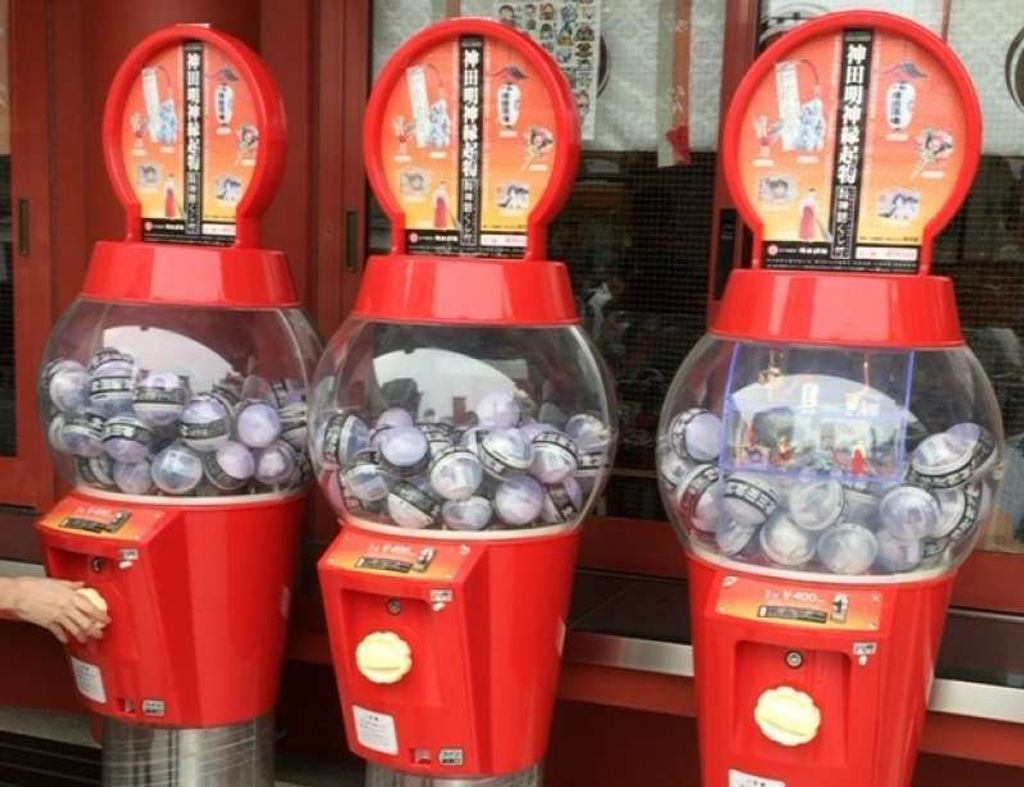 7. Now, I took the subway again and headed to Kanda-jinja Shrine, a sanctuary for anime fans because of the scene of a popular anime "Love Live". Adjacent to the Akihabara district, they sell omikuji like capsule toys here. It's funny. Omikuji is a strip of paper on which oracles are written.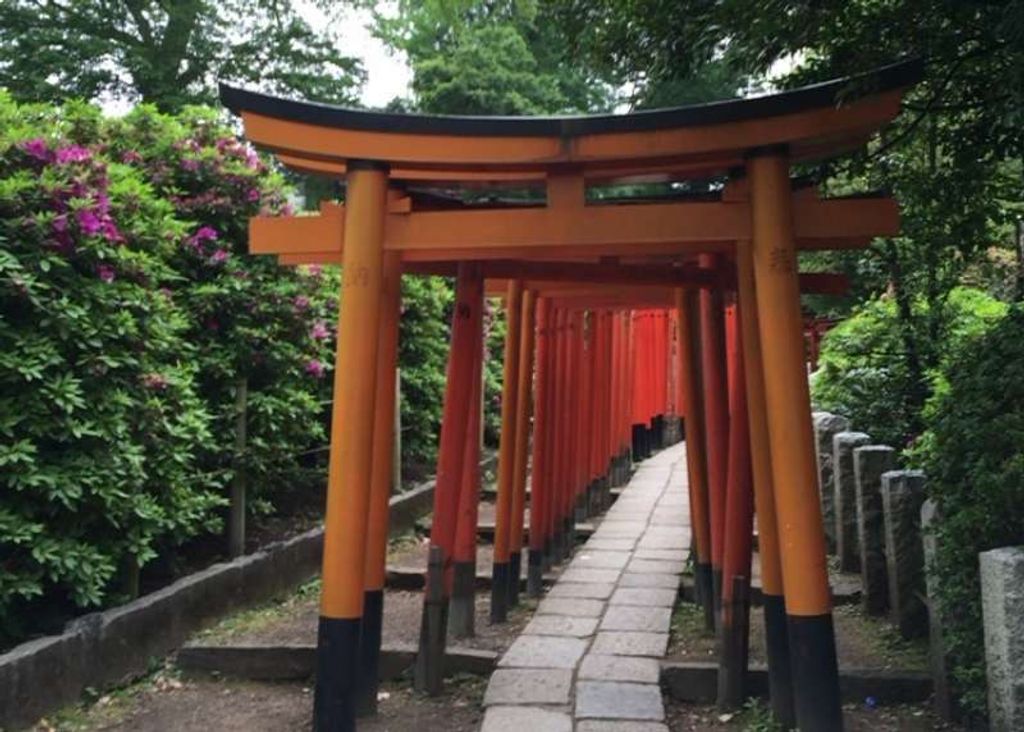 8. Nezu-jinja Sharine is a masterpiece of Gongen-Zukuri (buildings) and registered as Important Cultural Property. I felt the atmosphere of the traditional commercial and working-class neighborhoods while walking around here.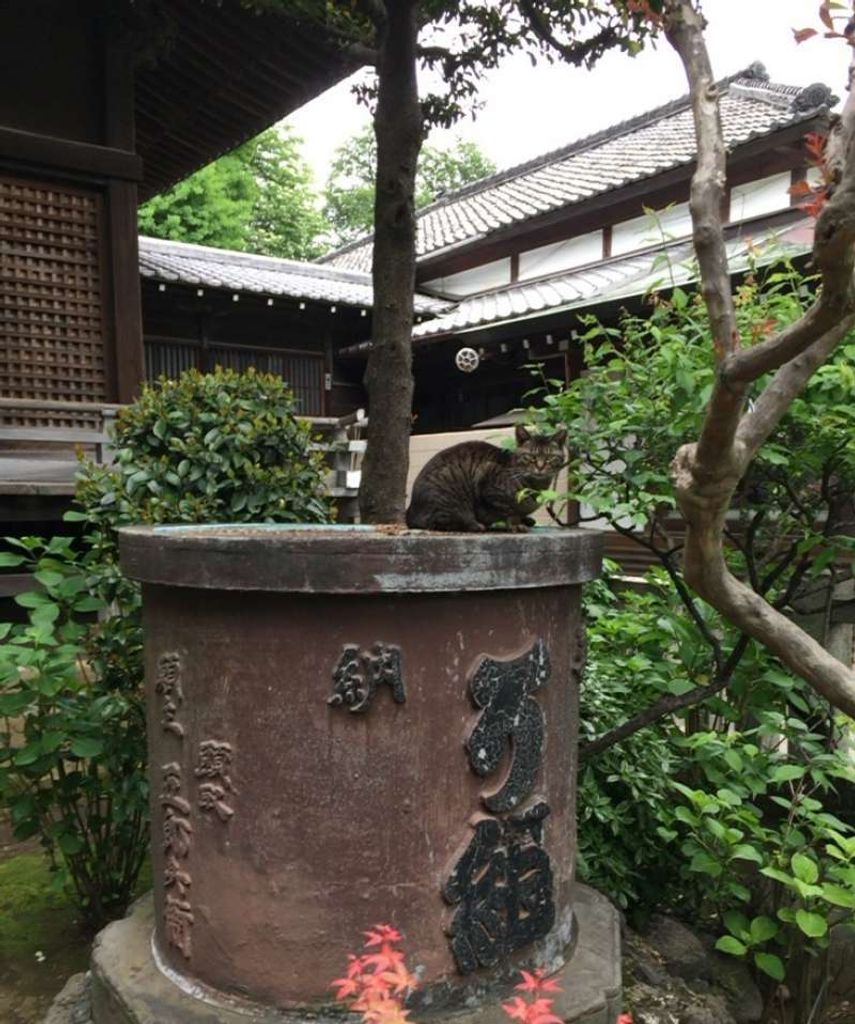 9. Gathered the last bit of energy and walked to Hakusan-jinja Shrine, which is famous for its Ajisai (hydrangea) Matsuri Festival. It's a good small shrine loved by local people.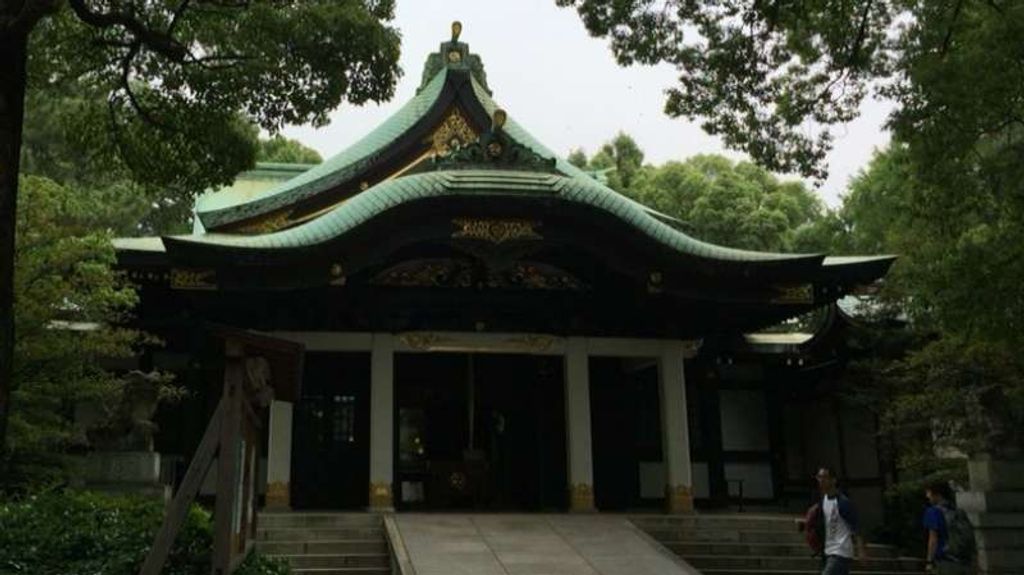 10. Finally, I reached the last shrine, Oji-jinja Shrine at around 4:00pm. This shrine is believed to bring good luck, drive away evil spirits and help you achieve your child-raising. I saw a very cute cat sleeping in the shrine office.
I completed collecting all of the ten shrines' goshuin in a day at last! But in conclusion, you had better not visit all ten shrines in a day. It's too hectic to have a leisurely lunch. I enjoyed myself, but I'd recommend you visit two or three of them in a day.
If you are interested in some shrines in Tokyo, we can drop by them during my tour of Tokyo stroll with fine dining, shopping and exciting culture.
Thank you for visiting my blog.