Narita is well known for its airport, and aeronautic attractions are on offer in the area. For a suggested one day trip from Tokyo, perhaps some of the best delights are the cuisine, specifically eel. If eel isn't your thing, then in Narita you can learn about Buddhism, enjoy a tour through time along the old avenues of Boso, and you can even learn to fly a plane - of course you can! Here are five suggestions for your Narita day trip:
1. Discover the words of Buddha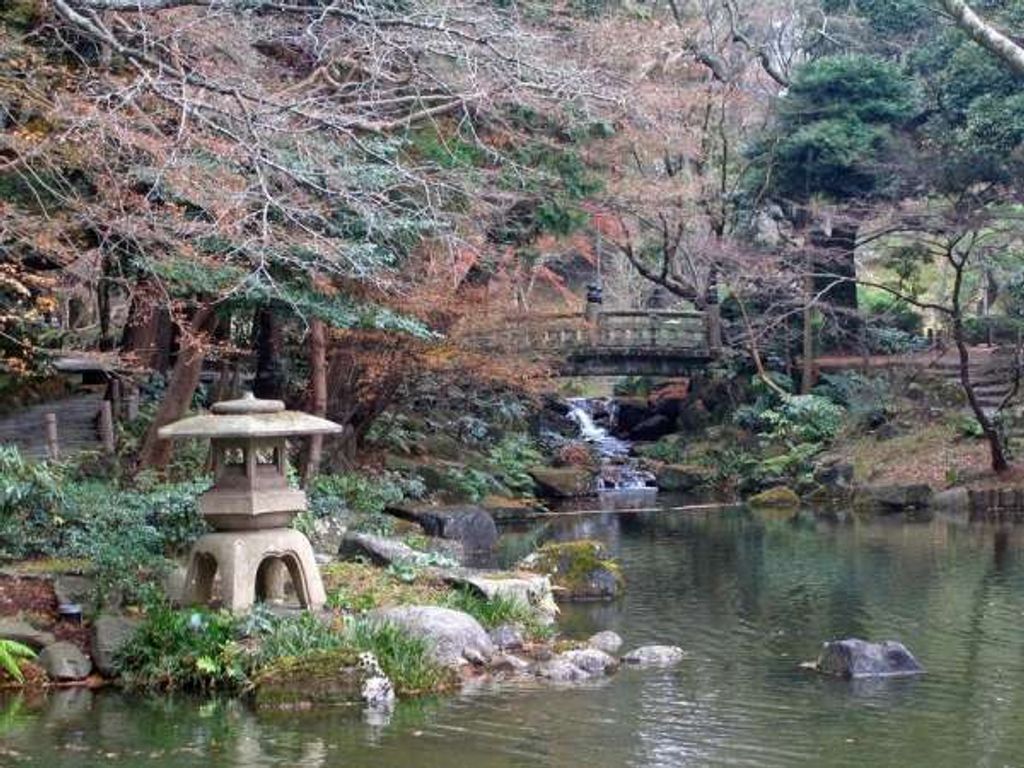 Taking 10 minutes from Narita Airport by JR, you can reach JR Narita Station. The way from the station to Narita-san is called the Narita-san Sando (the path to Narita-san). The area around the temple once flourished with ryokan, and for that reason, there were many dining establishments to relax weary travelers. When walking along Narita-san Sando, you may notice a lot of signboards for eel which come from memories of hoping for travelers to work hard. On this path towards Narita-san which still retains vestiges of the active ryokan during the Edo Era, there are numerous restaurants lined up serving rice crackers, dumplings and eel. At Narita-san, which also has many visitors from abroad, there are many restaurants for foreign cuisine scattered about as well. For overseas tourists who don't like Japanese food, they can still sightsee in the area. They can enjoy the hustle and bustle of the path until they finally reach Narita-san, and it is the ideal place to get a taste of what Japan is like. The 800m path to the temple continues on to the main gates.
At Narita-san Shinsho-ji, you can experience shakyo. Shakyo is the work of hand-copying sutras, or the words of the Buddha. It is said that performing shakyo quietly without being disturbed earns the Buddha's favor, and in recent years, it has become popular as a way to relax. You can get a taste of Buddhism within an atmosphere of serenity. There are also the Goma prayer rituals, a custom that has been taking place daily ever since Narita-san was first opened. This is a prayer service that has continued since the Heian Era when Narita-san was built. Many people come to pray in case of troubles or to achieve their wishes. Within these rituals, there is the fire ceremony. During the ceremony, fires are stoked over which a person's valuables (wallets, etc.) are held which earns good luck from Fudo Myoo. If you don't want to do that, you can purchase a Goma charm (there is a charge). Anyone can participate in the Goma prayer rituals which can be applied for at the reception area in the Hon-do hall.
Going further beyond the Hon-do hall at Narita-san Shinsho-ji, there is a 58m large pagoda that is called the Great Peace Pagoda. The large Narita-san Park stretches out at the bottom of the pagoda. In the lush green park, there is a pond with koi swimming in it and a waterfall that makes the park a calming place for many visitors to relax. You can enjoy that Japanese feeling throughout the four seasons with the plum blossoms in spring and the beautiful fall colors.
Admission: Free
- Guidebook from Planetyze about Narita-san Shinsho-ji Temple
- Reviews from TripAdvisor about Narita-san Shinsho-ji Temple
- Tours of Narita-san Shinsho-ji Temple
2. Look at some houses built in 1779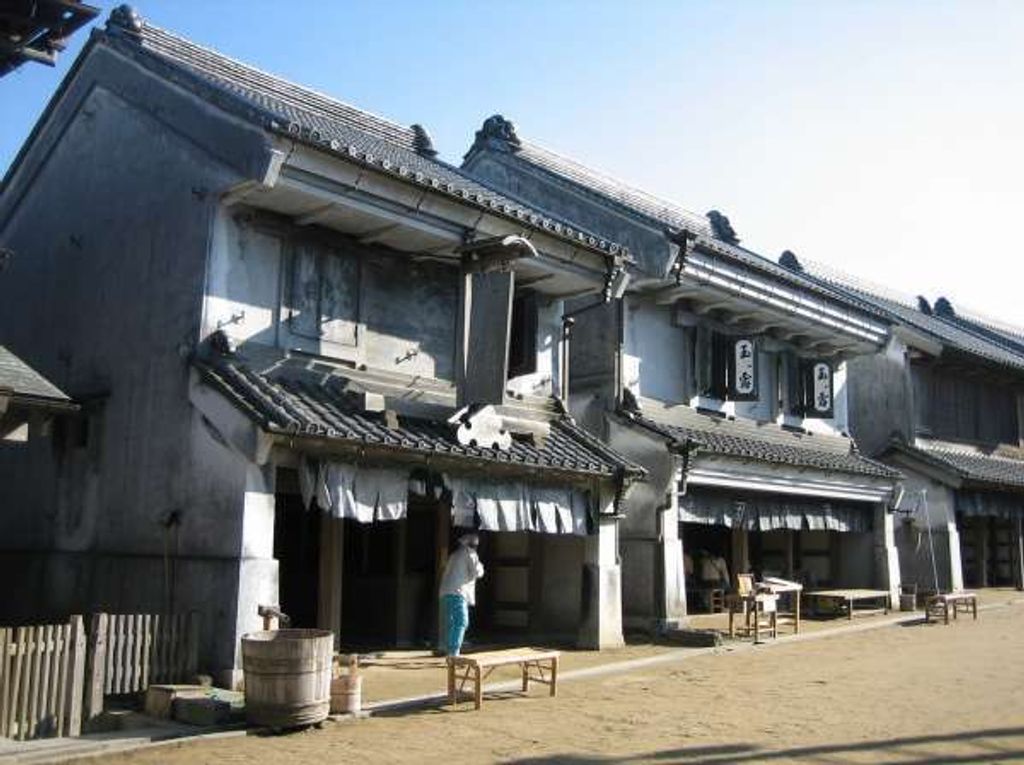 Edo is right there as soon as you enter. On the huge 51-hectare site, there is The Furusato-no-Gi interactive area which involves the lifestyles of merchants and farmers, and the Fudoki-no-Oka area which goes into the learning of the history and nature.
16 buildings have been constructed ranging from dining establishments including soba shops and other eateries to blacksmith shops, referring to the old avenues of Boso from the late Edo Era to the early Meiji Era. Inari shrines, jizo statues and watchtowers, regular structures on the old streets, are reconstructed here. It's a place which feels as if you've entered a scene of a historical drama. From time to time, it is actually used for filming as a location set for TV productions. Over the year here, there are 350 kinds of performances and interactive programs prepared. Very interesting programs involving painted candles, tatami coasters, papier-mâché painting, soba-making and making of futomaki sushi are provided. Even among these, a popular program is the trying on of armor and helmets. There is a profound feeling to this armor that is close to the real thing, and once you hold that katana, you become a proper solider.
The Fudoki-no-Oka area centers on the large and small burial mounds of Ryukaku-ji Temple that number well over 100. There are thatched-roofed farmhouses that were built in 1779 that haven't changed since the olden days. Features such as the surrounding verandas, the earth floors and the shining floorboards bespeak of a history spanning 200 years. The former white-walled Gakushuin main hall in the middle of a wide grassy area has been made into a National Important Cultural Property. It is a structure built in 1899 that relates school architecture representing the Meiji Era. At the Fudoki-no-Oka museum, information regarding archeology behind the unearthing of relics from primitive, ancient and Middle Ages Japan is collected and displayed. You can view valuable historical exhibits such as the skeleton of an extinct elephant calf discovered from Inba Marsh and Jomon earthenware. You can also see Burial Mound 101 which has been recreated to its original appearance while surrounded by terra-cotta figures from around the 6th and 7th centuries, and get a close-up look at the Iwaya Burial Mound, the largest of its kind in eastern Japan with one side measuring 80m.
Admission: ¥ 300
- Guidebook from Planetyze about Boso-no-Mura
- Reviews from TripAdvisor about Boso-no-Mura
- Tours of Boso-no-Mura
3. Learn how to fly a plane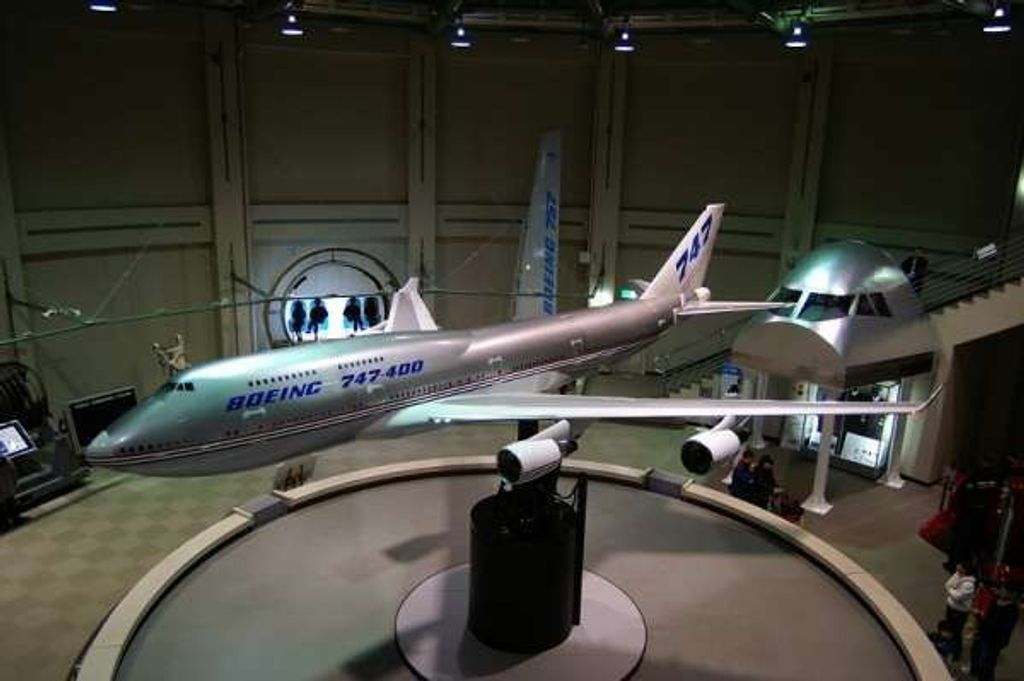 About 15 minutes away from the bus stops for Terminals 1 and 2. The museum is notable for its building that resembles a control tower. Passing through the outdoor exhibition area and going into the entrance, there is the central building, the east building to the right and the west building to the left. You can go through 4 experiences related to airplanes: operations of a model airplane, a training simulator, an experience with sound and boarding experience. First off at the vaulted west building on the first and second floors, you can operate a large mock-up of a 747. You can get into the cockpit at the back and operate the craft right in front of your eyes.
Next on the first floor of the east building, you can try out the pilot training simulator. You can enjoy the pilot's field of vision through 2 routes over Tokyo Bay and around Narita Airport. In the same building on the second floor, there is the sound room. Experience that full sense of realism through both your sight and hearing as you get that intense sound and panoramic images on the domed screen.
From the outdoor observation area on the third floor of the central building, you can get a close view of jumbo jets taking off and landing at Narita Airport and enjoy the amazing sounds of the engines. On the fifth floor, there is the circular observation room that resembles a control room. Devices having to do with air traffic control are displayed and you can view departing and arriving craft with help from the guide's explanation. Beginning with the Japan-made YS-11 No. 1 prototype in the outdoor area, approximately 20 craft ranging from Cessnas to helicopters are displayed. This is a place where you will want to visit for a tour at any time, not just before or after you come back from an overseas trip.
Admission: Adult: ¥ 500 / Child: ¥ 200
- Guidebook from Planetyze about Museum of Aeronautical Sciences
- Reviews from TripAdvisor about Museum of Aeronautical Sciences
- Tours of Museum of Aeronautical Sciences
4. Stand in a park and watch planes landing at Narita Airport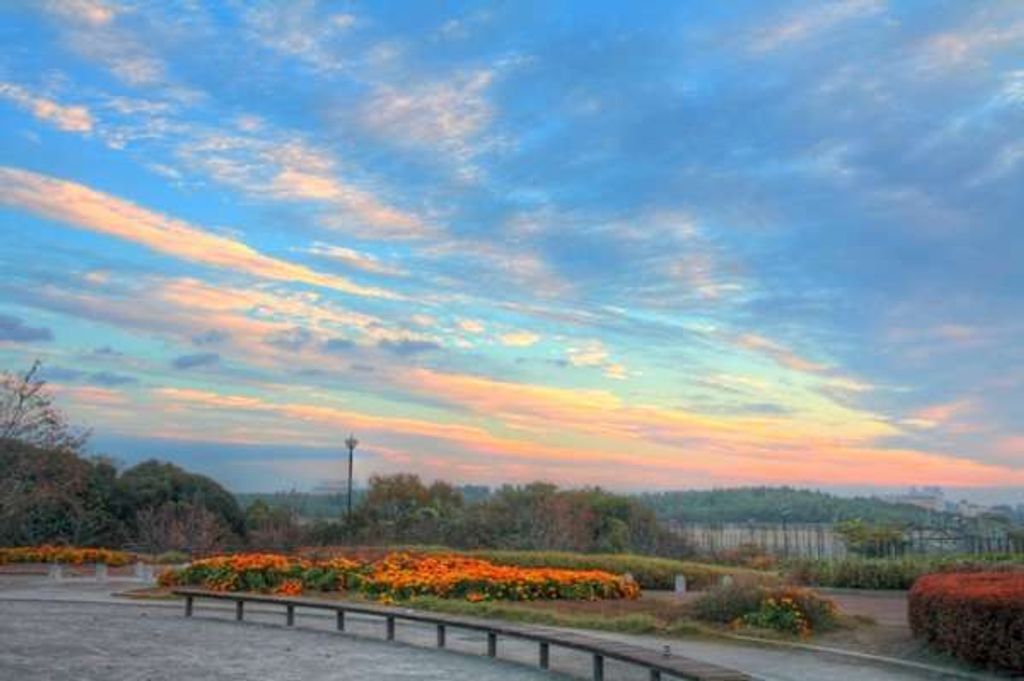 Sakura-no-Yama of Narita City is a park situated on a small hill to the north of a 4000-meter runway at Narita Airport. It's popular for being able to see the departure and arrival of airplanes at close range. You can also enjoy the rare sights of seeing the moment when the tires of a plane at takeoff tuck into the fuselage with the white steam coming off the wings. You will feel like cheering when the plane goes over your head as it roars by. It's also spectacular when a plane approaches for arrival close enough so that you can almost touch it. Being able to see all kinds of planes is just one of the attractions. 73 airline companies service Narita Airport involving 91 cities overseas and 11 cities within Japan for a total of 102 cities. It's also fun to take photos of jumbo jets and airbuses and foreign airplanes with their colorful bodies and unique designs along with the flowers throughout the four seasons. In the lush green park, 350 cherry trees are planted and with the multicolored flower fields, they are visited by many people in the spring.
Admission: Free
- Guidebook from Planetyze about Sakura-no-Yama Park
- Reviews from TripAdvisor about Sakura-no-Yama Park
- Tours of Sakura-no-Yama Park
5. Eat grilled eel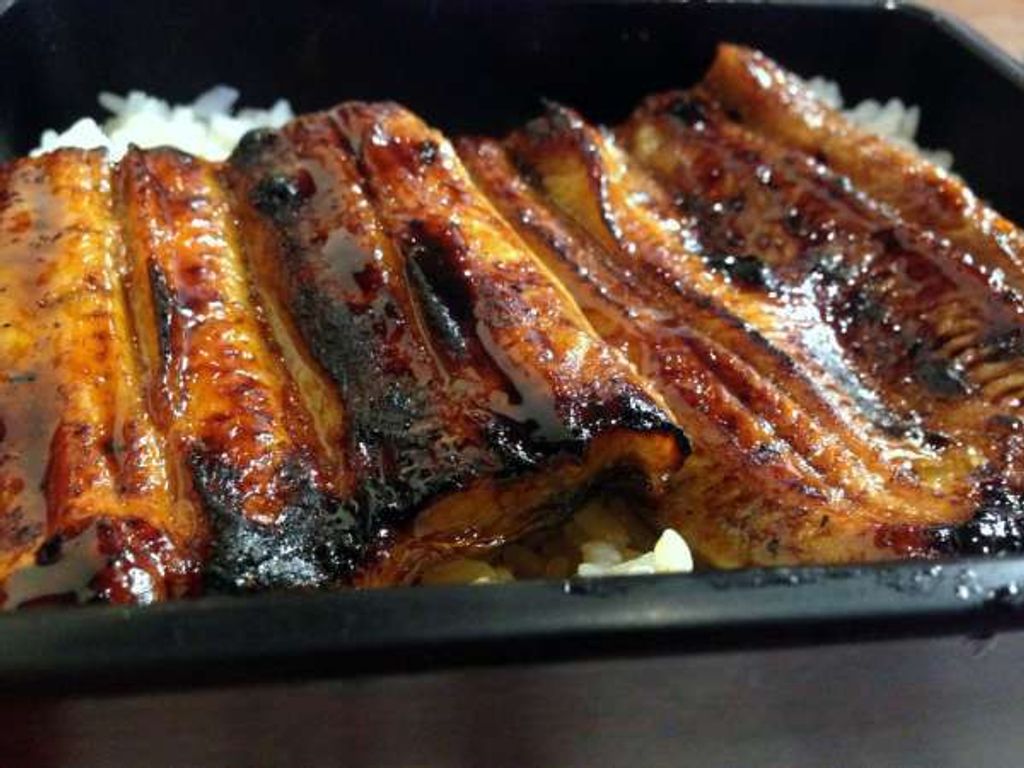 Narita-san Omotesando is the closest place to the airport where the good old days of Japan remain. It is said that the area is the most tourist-friendly place for a taste of Japan in English due to the large number of foreign visitors. The first thing you notice as you walk along the street is the great number of establishments selling eel. Eel has been a Narita delicacy since the Edo Era. Eel cuisine has been popular due to its high nutritional value, its ability to energize people making the long journey away from Edo and the proximity to the habitat of the eel.
Just past the middle of the street is Kawatoyo where you can see staff filleting eel at the storefront. Walking through that smoky sweet aroma is also one of the things to look forward to. Nagomi-no-Yoneya, an establishment opened in 1899 dealing in kuri-yokan (chestnut bean jelly) also runs a yokan museum at the back. The yokan with added fortune slips is quite unique. Elsewhere, there is the Saheiji Kawamura Store which has the famous Teppo-zuke pickles, the lone sake brewery on the street, Chomeisen, and other shops which have many of the most famous products in Japan. Furthermore, there are buildings which have existed since their construction in the Edo Era and which are still operating in the forms of the Onoya Inn and the Mitsuhashi Pharmacy both of which have been designated as Narita City Tangible Cultural Properties. Just strolling along the old street is enjoyable in itself. Halfway on the street to the left is the Narita Tourist Center which is recommended to get information on the area.
Admission: Free
- Guidebook from Planetyze about Narita-san Omotesando
- Reviews from TripAdvisor about Narita-san Omotesando
- Tours of Narita-san Omotesando
You probably were or heard about at Narita, but do you want to know what the city has more than the airport?
If you think that Narita is only the airport, you have to go back and try to visit this city that offers a lot of great spots.
Narita is one of these cities that there are hidden surprises and to know them, it is good to be with people that understand the place.
You are in your trip and probably want to take the best from the country in your short time there. For this, we recommend you to contact one of our guides. They can orientate you and you will certainly go to the right places, save your time and have a better experience. But if you think that it is terrible to make trips with guides and have to follow a schedule, we present you the differential of TripleLights, you can customizable your itinerary following your interests and also go on your time, without needing rushing. Furthermore, you don't need to be in a huge group, you can only with the people you are traveling and that you care, learning more about the culture and history of the place.
But you probably think that all this will be so expensive, right? No.
TripleLights offers private guides to make customizable itineraries, tours to guide you to the best spots and private cars to you to be able to navigate Narita and Japan without depending on public transportation, all these for an affordable price.
Watch the following video to know more.
Blogs about Narita
How to get to Central Tokyo from Narita Airport
Top Things to do and places to visit in Narita
10 Amazing Narita Sightseeing Spots