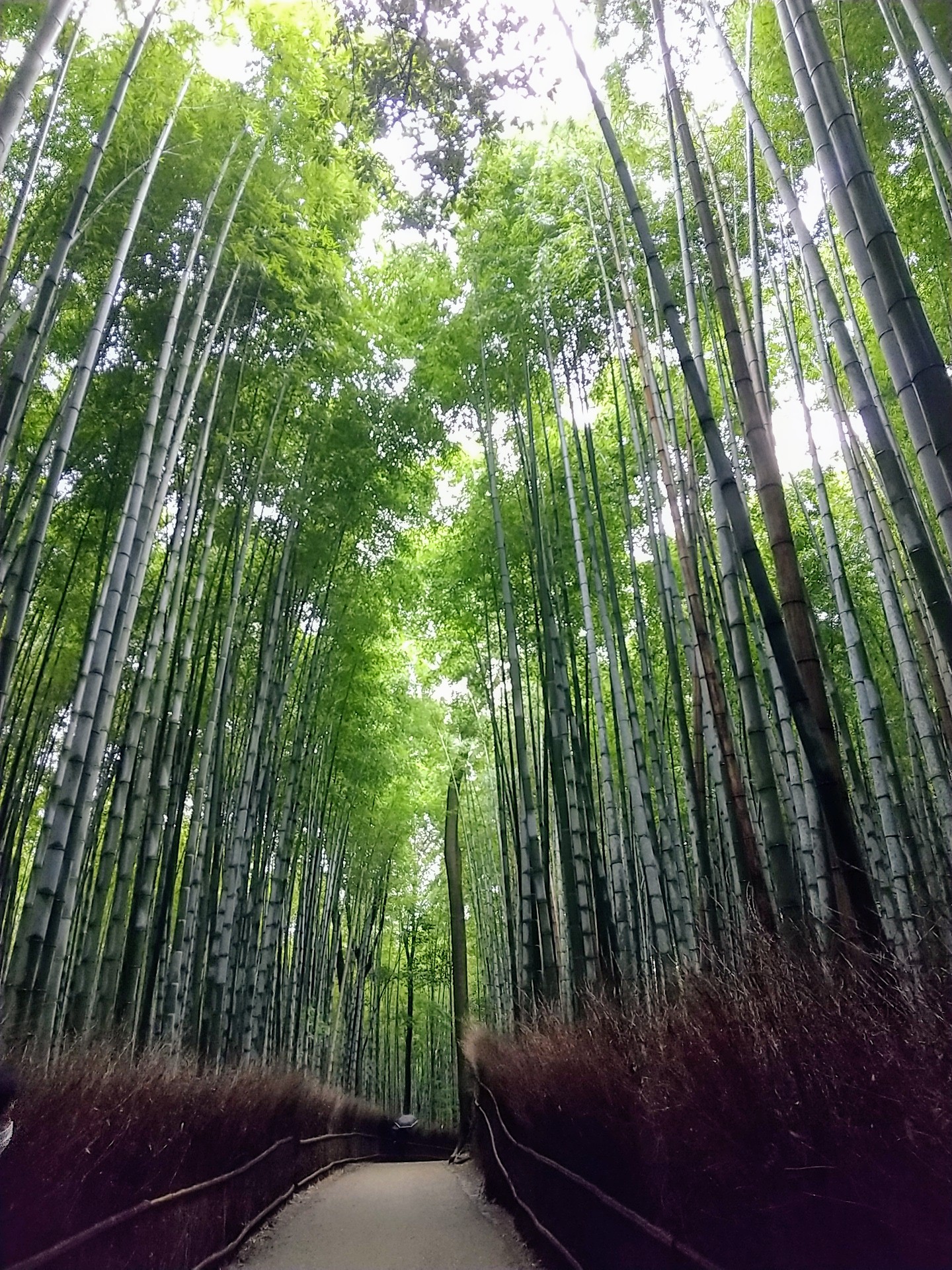 You may have seen this scenery before. 'Bamboo Forest' is the most popular sightseeing spots in Sagano/Arashiyama area. It's cool even in summer in this area. I recommend you visit here in early morning if you want to enjoy quiet atmosphere.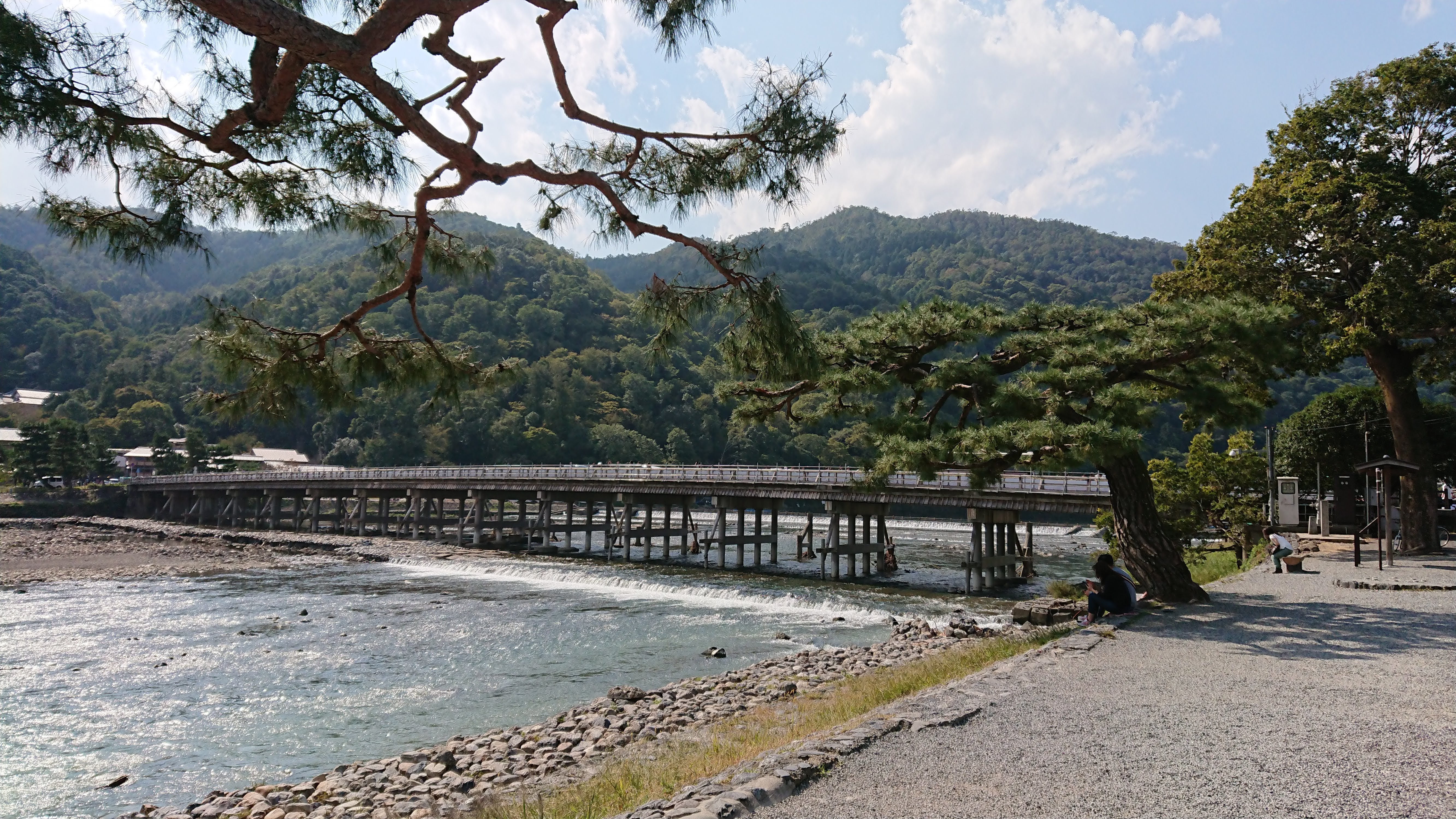 'Arashiyama' literally means the mountain which cause a storm.  It is said that the storm blows away petals of cherry blossoms in spring and colored maple leaves in autumn in this area.
In summer, you can enjoy seeing the beautiful green world, and in winter, scenery around Togetsukyo Bridge and mountaion in the background covered with snow creates the world of ink painting. 
Just walking around the main street, looking into the shops or walking along the river eating ice cream will give you a fun time.
If you want, you can rent kimono in this area. (There are some shops where you can rent kimono, get dressed in, have your hair done.) Taking pictures with kimono at beautiful sightseeing spots will make your good memory.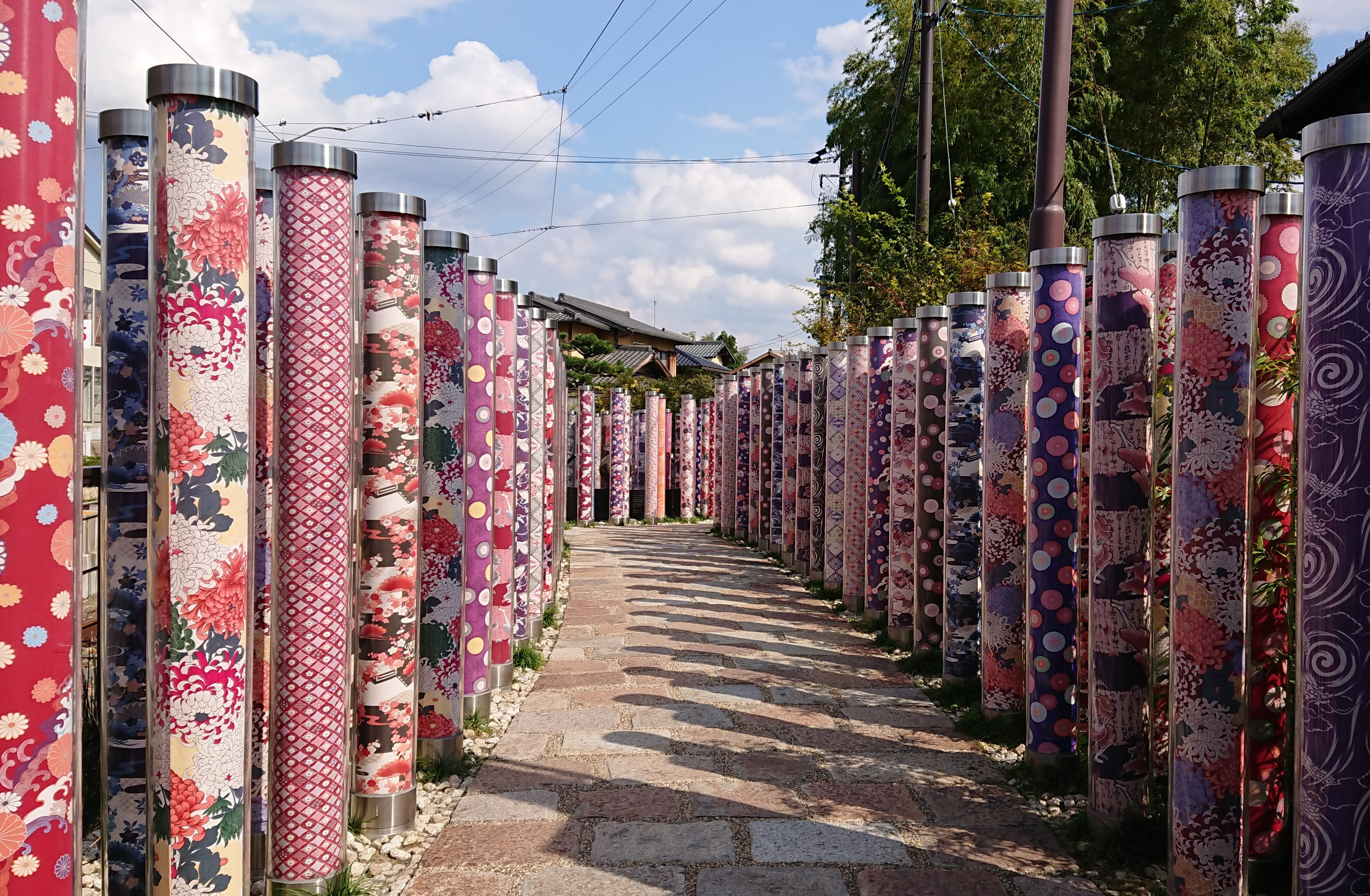 This is 'Kimono Forest' where you can see many poles of Kimono cloth.  Many people wearing kimono come here to take pictures.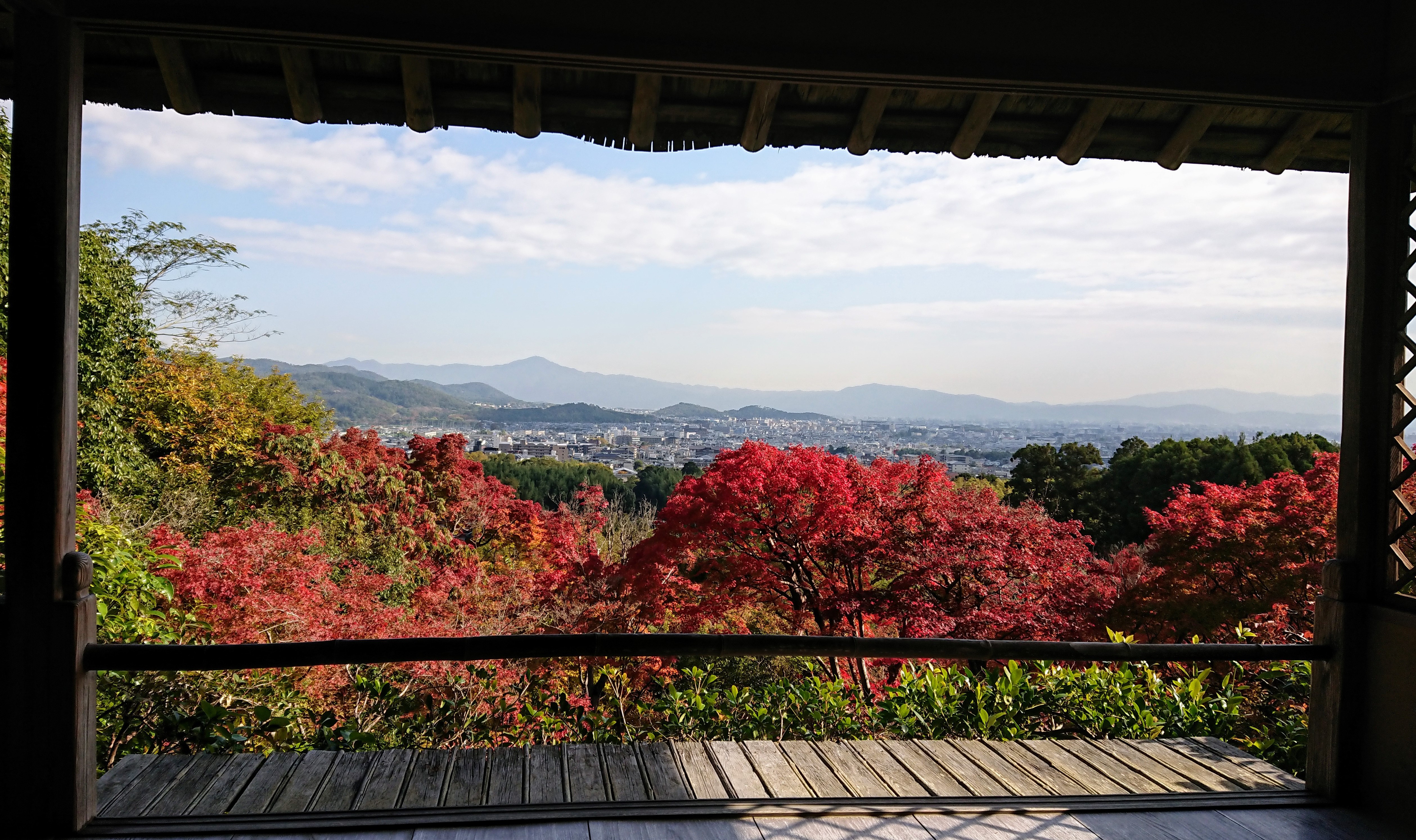 This is O-kochi Sanso, used to be a private villa of a famous movie star. (built about 90 years ago) You can enjoy its beautiful garden, especially in autumn. (Please be noted that you have to walk a lot in this place.) Japanese sweet and Maccha is served in the garden.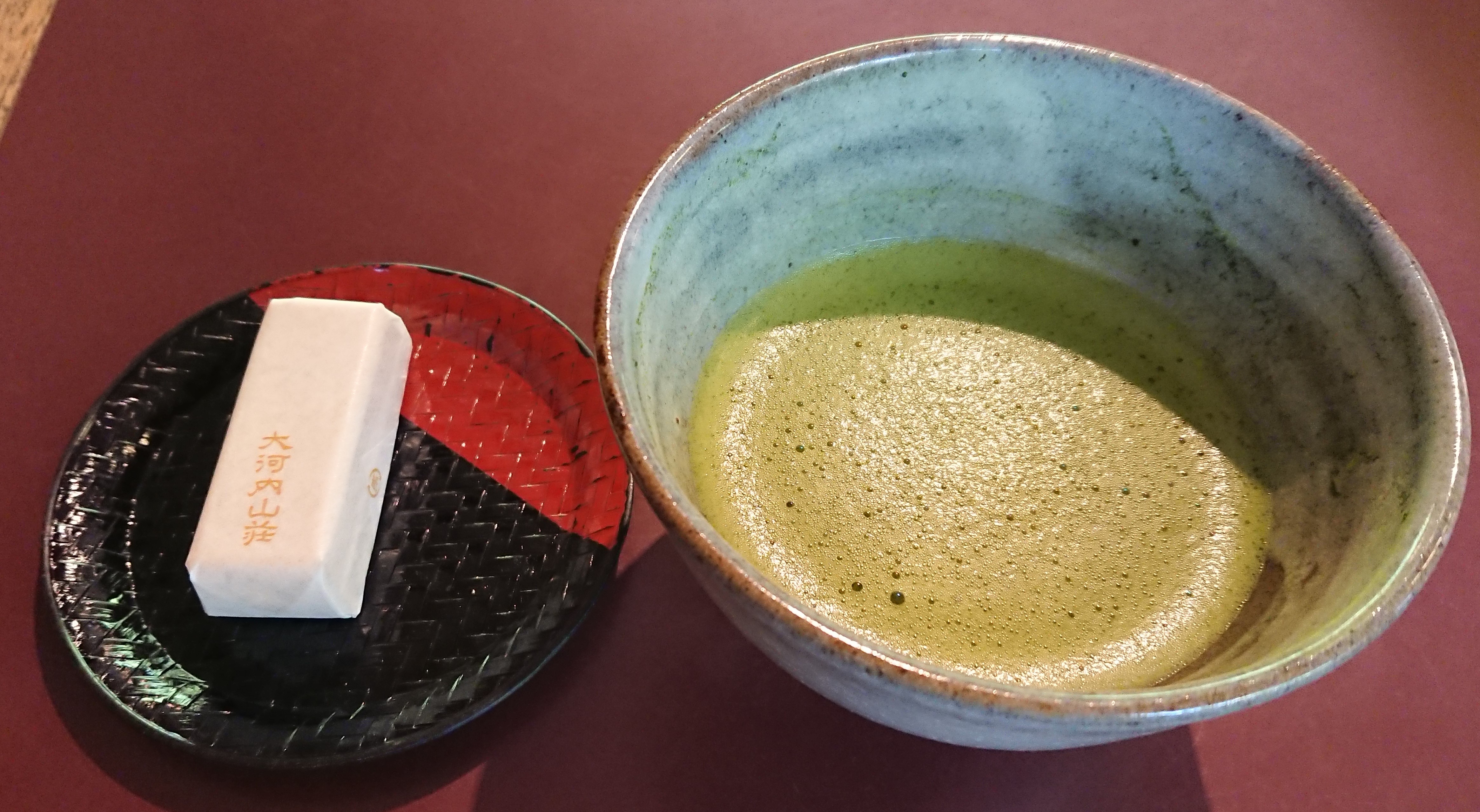 Tenryuji Temple which was built by Ashikaga Takauji (grandfather of Ashikaga Yoshimitsu, who built Kinkakuji Temple, Golden Pavilion) in the 14th century is the headquarter of the Tenryuji Branch of the Rinzai Sect. (Zen temple). This temple is registered as UNESCO World Heritage site and famous for its 'Sogen Pond Garden'.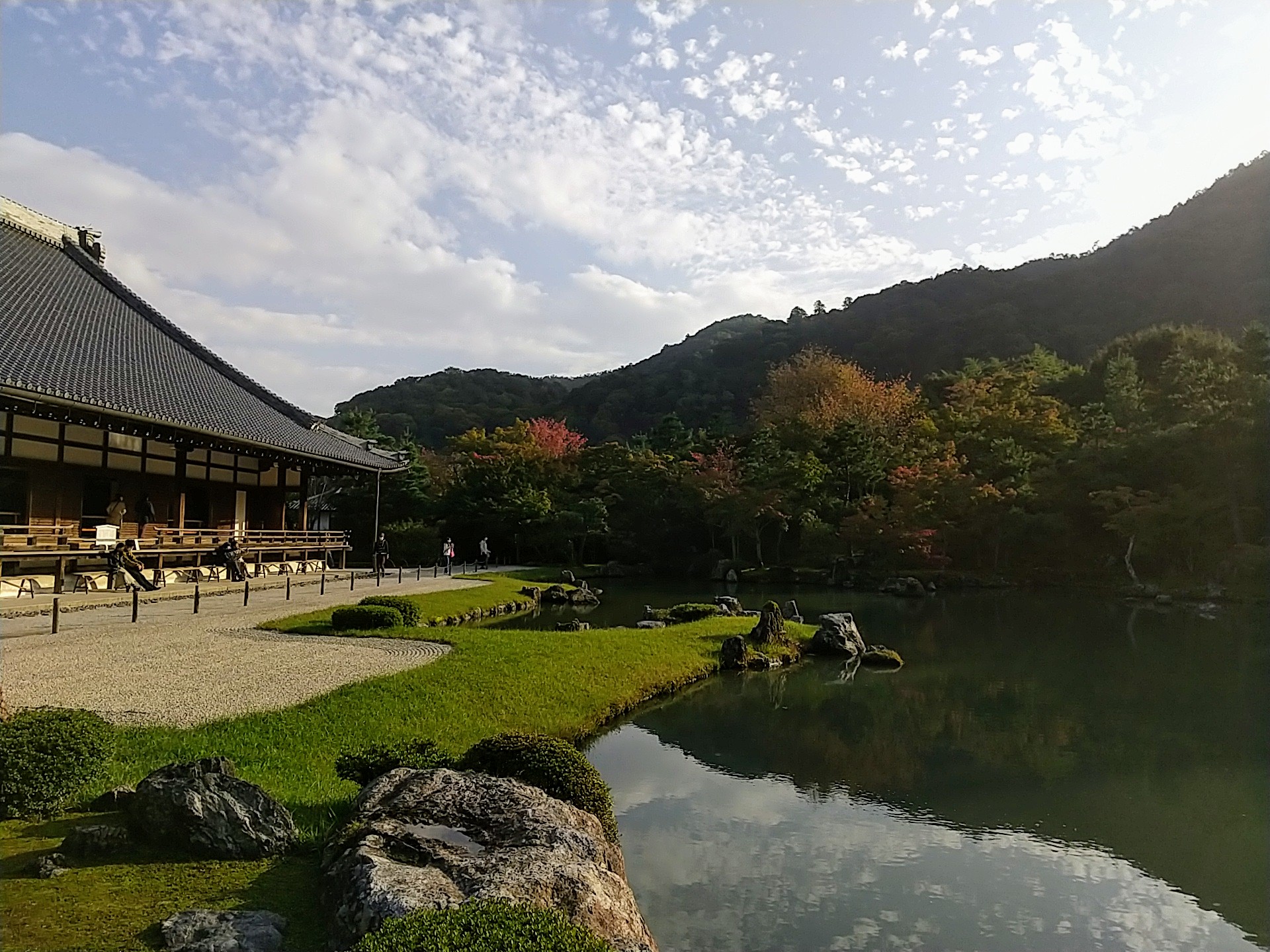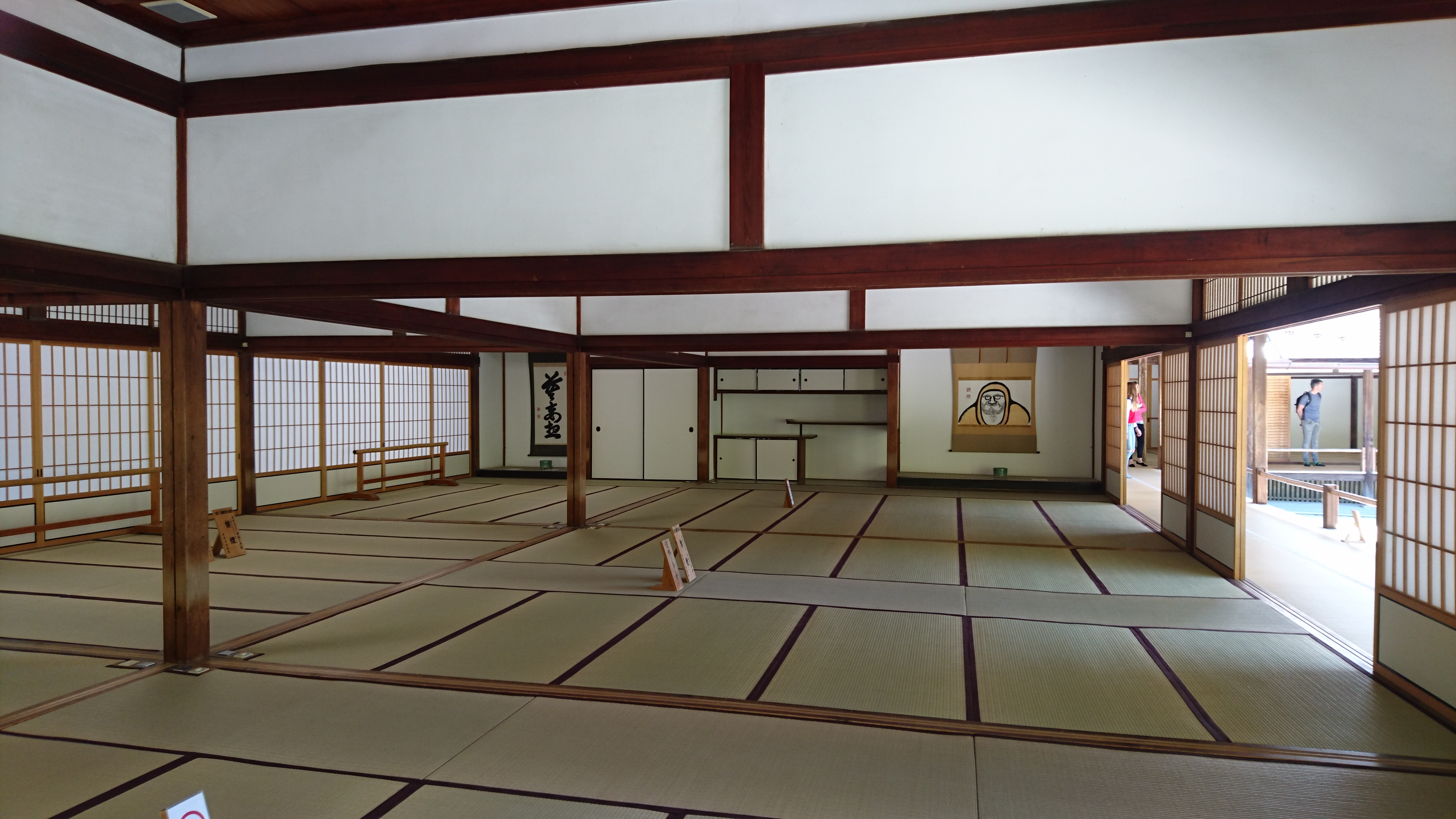 You can enjoy delicious 'Shojin ryori' (vegetarian food) at this temple. (You had better make reservation in advance.)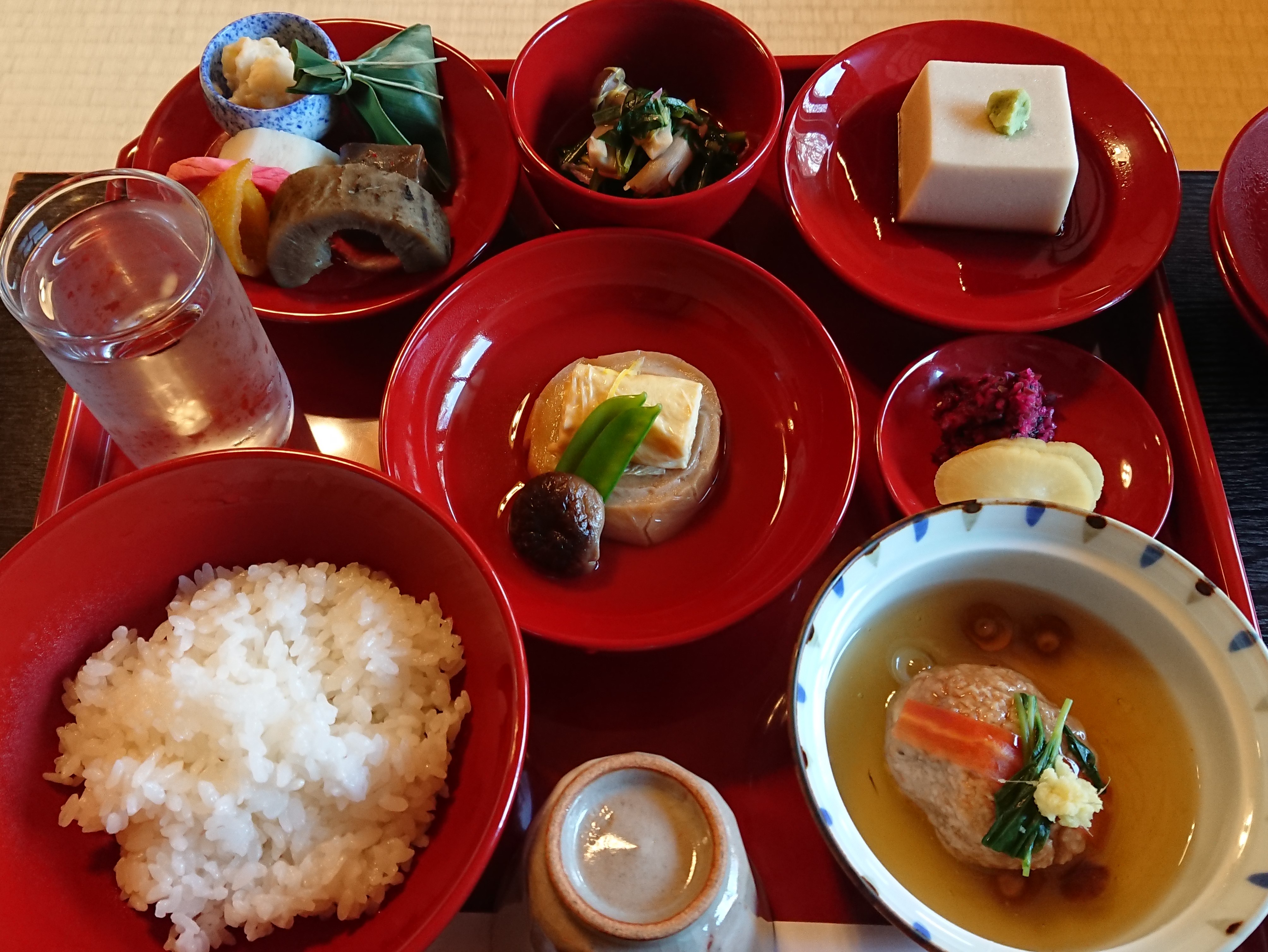 One of my favorite places in Kyoto, Jyojyakkoji Temple is located in Arashiyama/Sagano area. From May to September, you can enjoy quiet temple covered with green! green! green! and in November (around November 15 to 25 or so), you will be amazed at such a spectacular world made by colored maple leaves. (autumn foliage) Please be noted that so many people visit here in the season.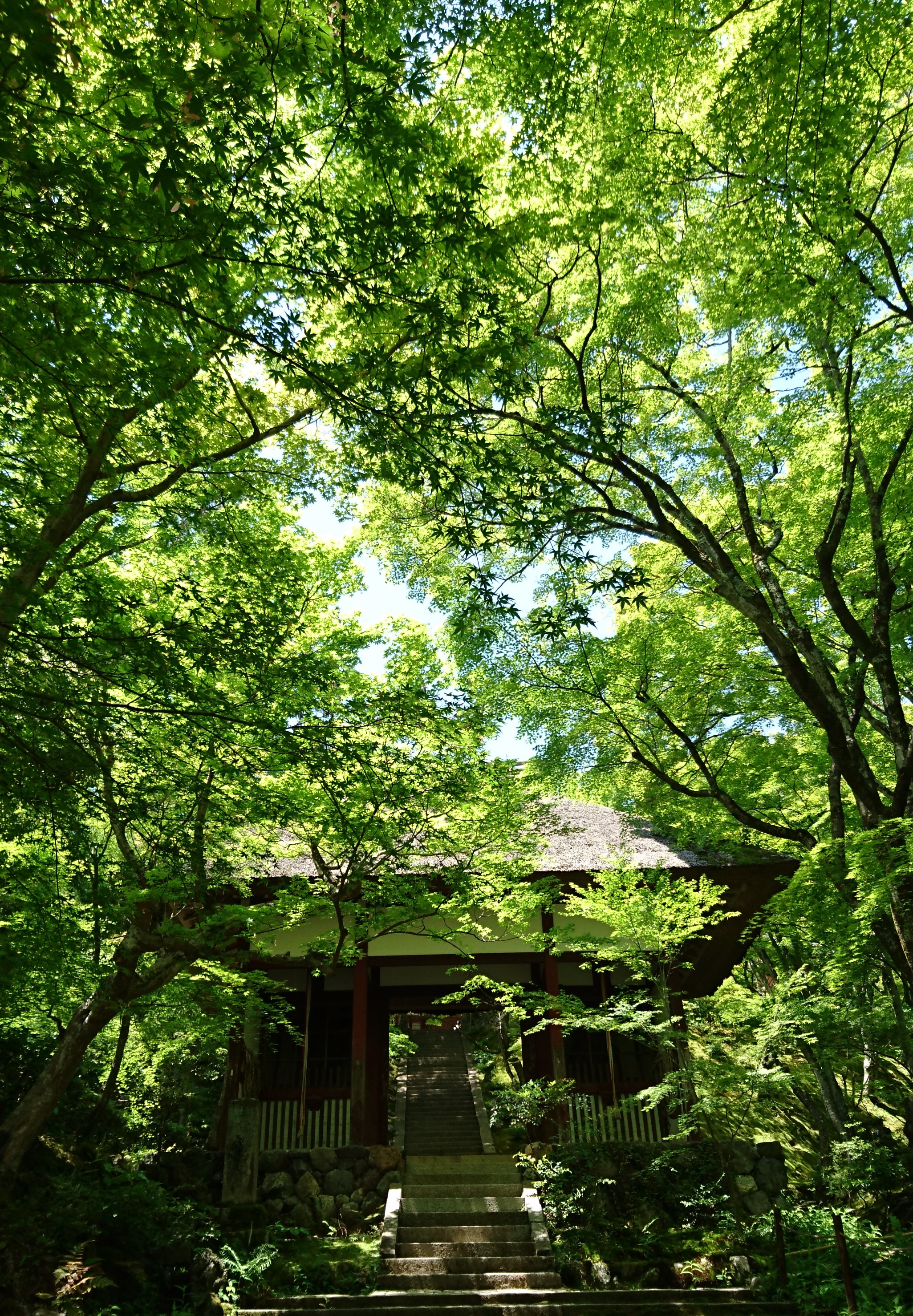 You can also enjoy feeding monkeys at Monkey Park in Arashiyama.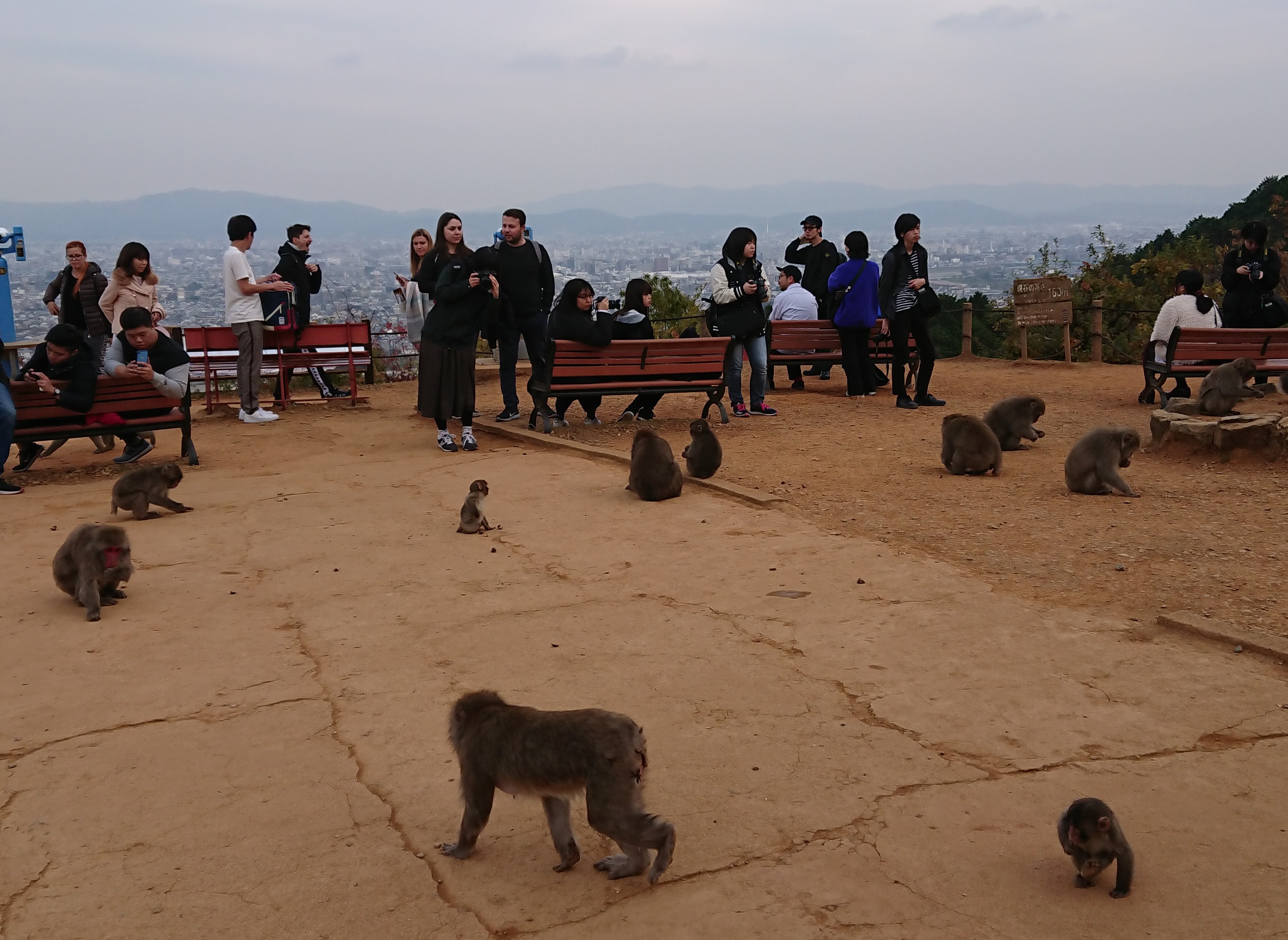 You can take trolley trains in this area. If you want, you can take trolley train to Kameoka and come back to Arashiyama by taking Hozu River cruise.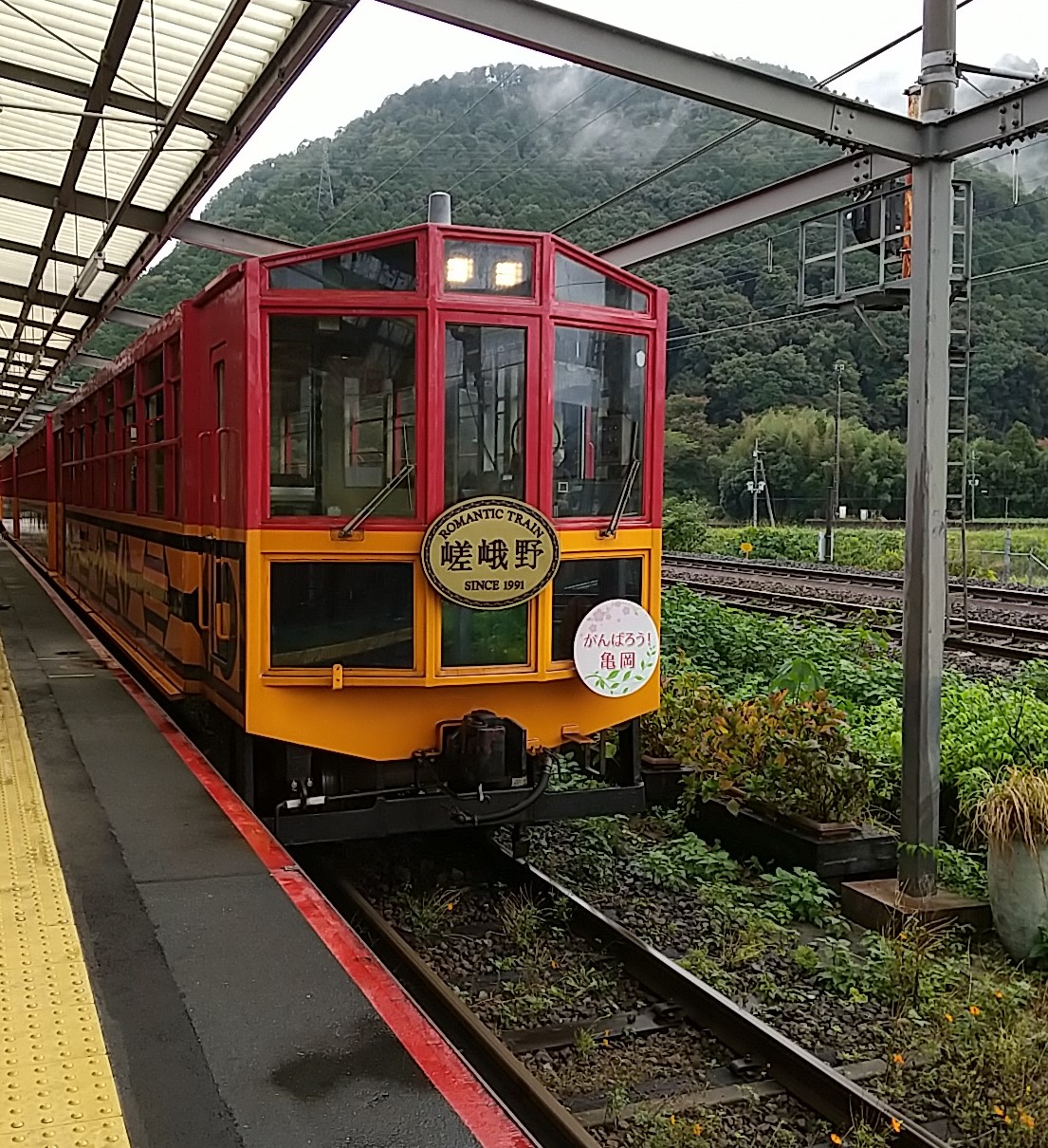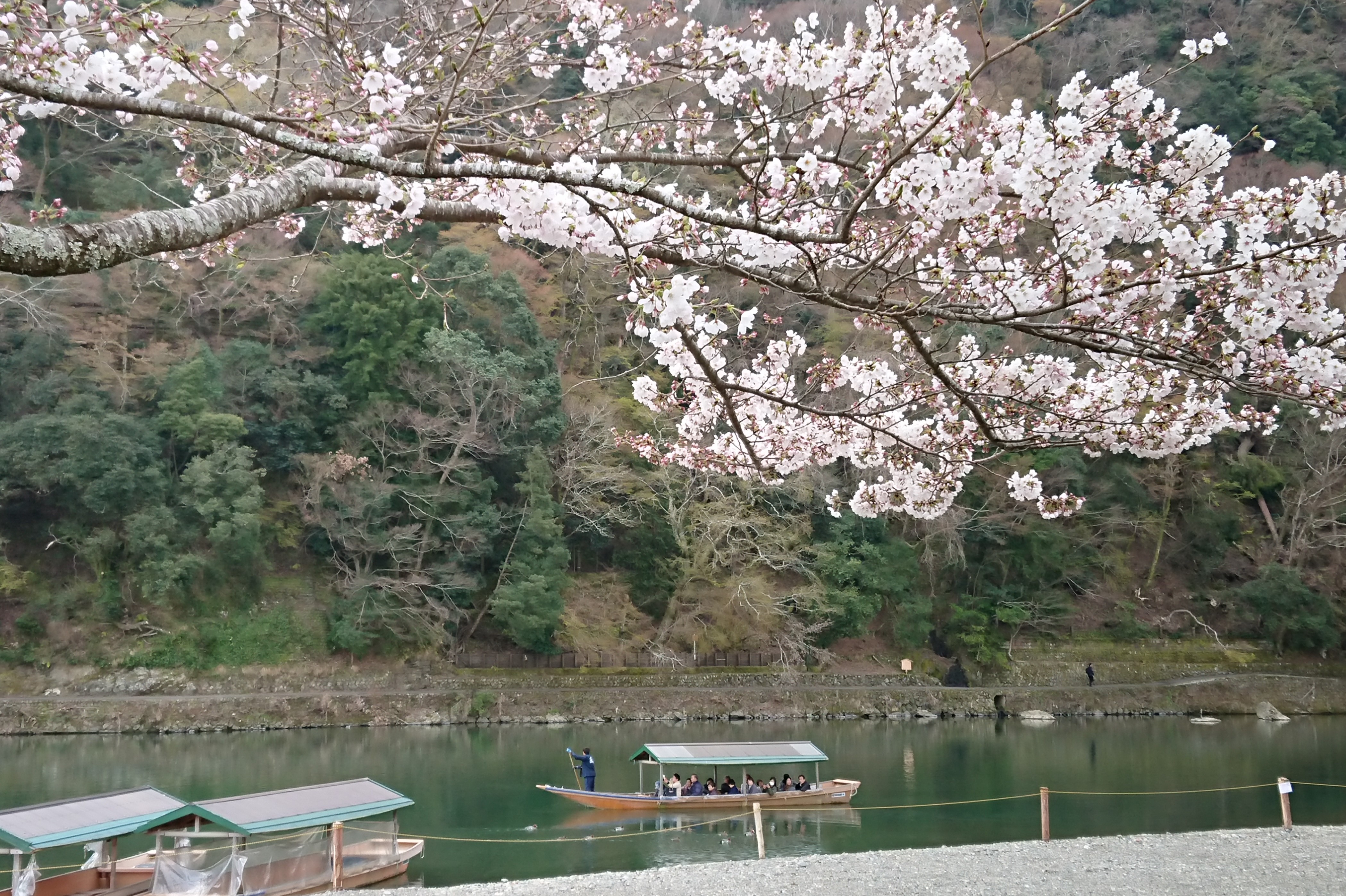 I'm waiting for the time when you can visit Arashiyama in Kyoto and make unforgettable memories will come soon!
(Feb, 2021)
Did you like my article?
You can send me a message to get a customized itinerary and quotation for an unforgettable experience. Let's explore Japan Together.
I'll be waiting for you, so please check my profile and get your trip plan now