If you are looking to take advantage of a shopping and dining experience whilst you travel around Hiroshima, then these four streets are perhaps the most famous areas for all your food, drink, and souvenir needs. Enjoy a road packed with restaurants selling oysters, or a traditional style street of history and tea houses on your Hiroshima trip:
Miyajima Omotesando Arcade
One of the three routes heading to Itsukishima Shrine from Miyajima Pier, Miyajima Omotesando Arcade is the liveliest spot on the island. The arcade has an open-and-shut form of canvas which can be used as a sunshade during the summer and as a shelter from rain so that no matter the weather, you can enjoy your shopping. Along with the traditional Miyajima handicrafts, there are also plenty of restaurants serving fare such as oysters, conger eel and momiji manju. After sunset, although the stores have closed up, you can still enjoy a nighttime stroll since the arcade is all lit up.
- Guidebook from Planetyze about Miyajima Omotesando Arcade
- Tours of Miyajima Omotesando Arcade
Hiroshima Oyster Road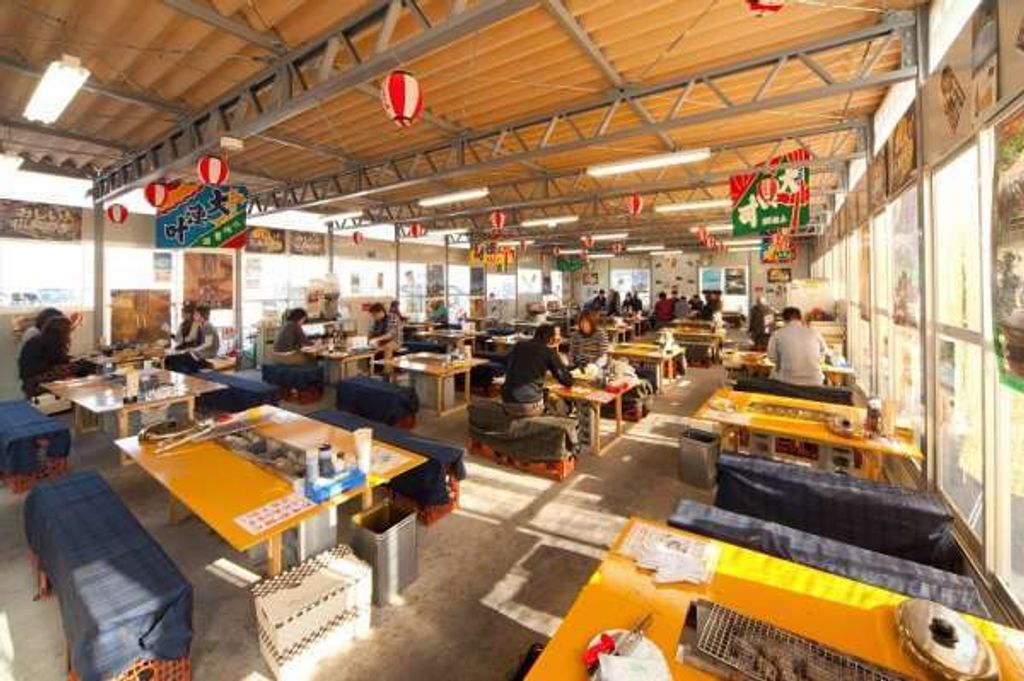 Hiroshima Oyster Road is the collective term for a row of eateries within an area along the Seto Inland Sea where you can sample oysters. It started in 2010 with 5 restaurants and as of 2015, the road has grown to 10 establishments. There are restaurants which are directly operated by oyster manufacturers and places which use the rooftops of department stores as more than 300,000 visitors come annually to this popular enterprise. Oyster Road is only open on a seasonal basis but there are 2 types of establishment: oyster huts where you can sample the fare easily and restaurants that are open all throughout the year.
- Guidebook from Planetyze about Hiroshima Oyster Road
- Tours of Hiroshima Oyster Road
Machiya Street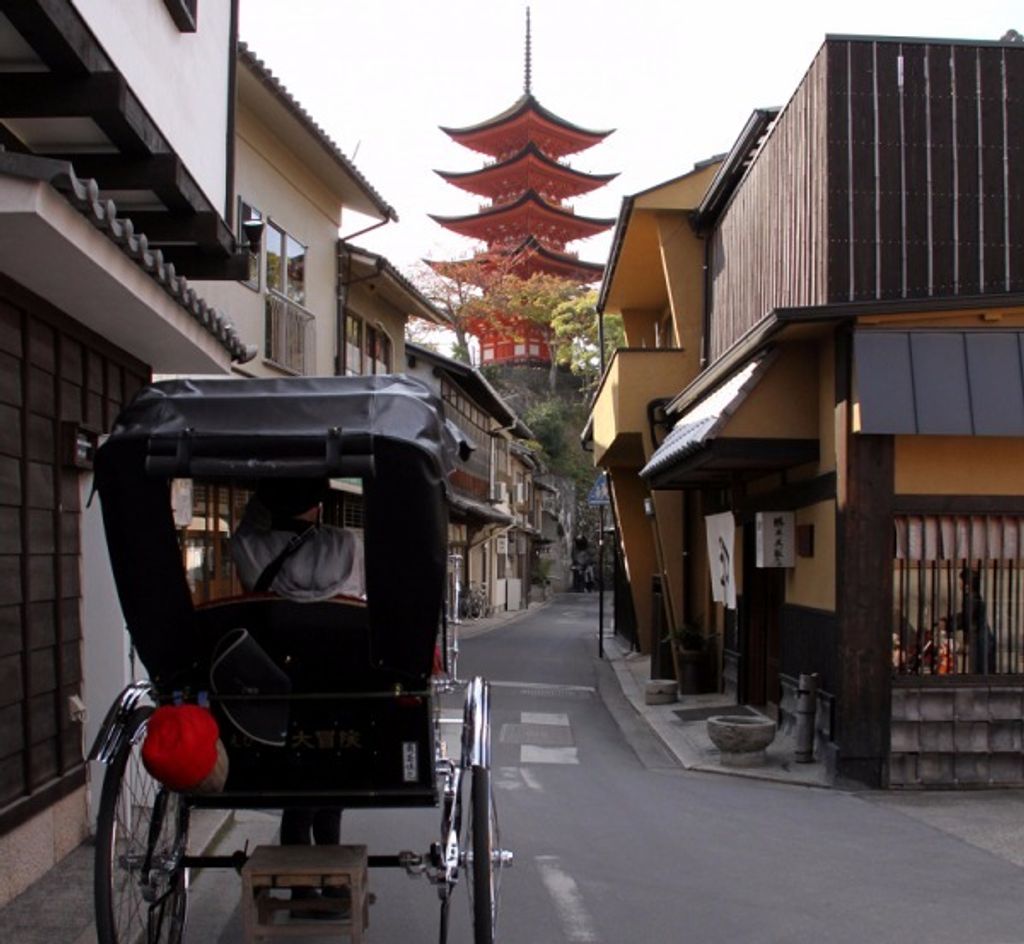 One of three routes leading to Itsukishima Shrine from Miyajima Pier, Machiya Street, which is located behind Miyajima Omotesando Arcade, is an avenue which retains an air of the past. Get a feeling of the lifestyle of Miyajima residents with rickshaws and cars coming and going. The traditional machiya (townhouses) of Miyajima have been called "eel beds", with a narrow entrance and a long space toward the back being their features. The fun also lies in checking out and dropping by establishments such as retro modern accommodations, shops and cafés which have been converted from residential buildings. Gallery Miyazato, which has merged a teahouse and an antique shop, also holds special exhibitions all the time and is a place where you can enjoy art.
- Guidebook from Planetyze about Machiya Street
- Tours of Machiya Street
Kamiyacho and Hatchobori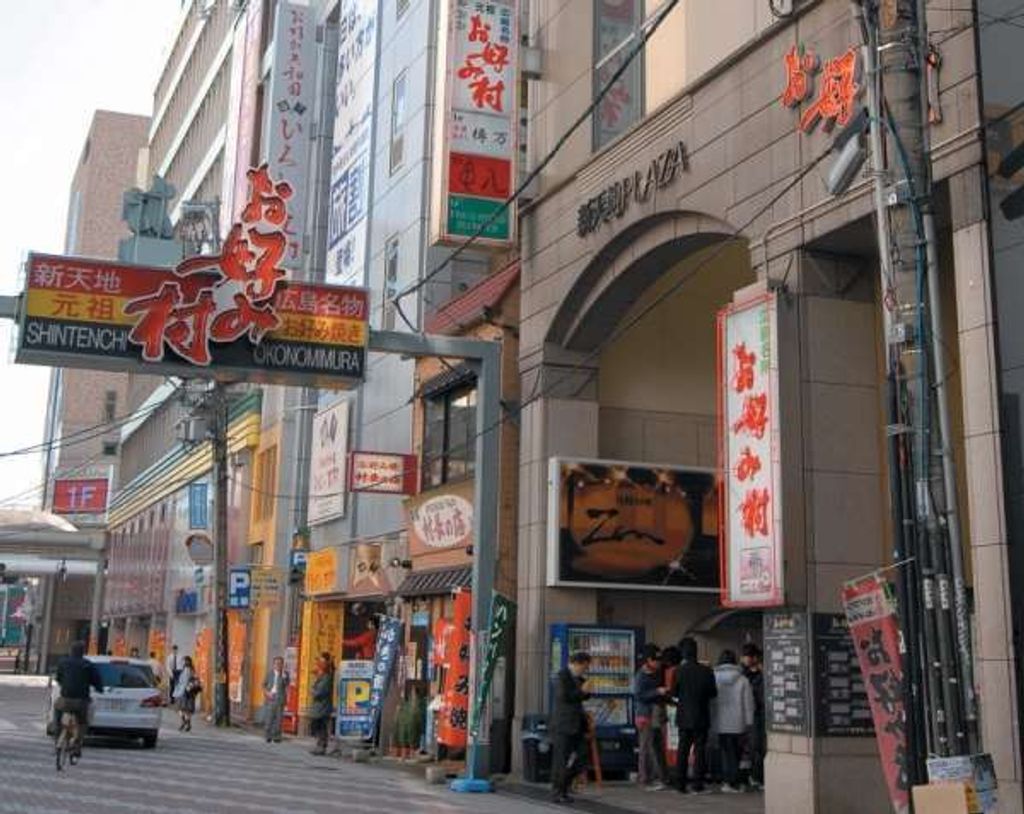 Hatchobori is a 20-minute walk or a 10-minute tram ride from Hiroshima Station. The neighboring Kamiyacho is also accessible by tram and it can also be reached on foot by walking on the main shopping street. Since the Hiroshima Bus Center is in Kamiyacho, you can also directly get there from the airport. In the surrounding vicinity, there are places such as Hiroshima Castle, Hiroshima Gokoku Shrine, the A-Bomb Dome and the Peace Memorial Park so that tourism and shopping can be enjoyed at one time. Within the city, there is the street corner tourist information center for international travelers, Travelpal International, which distributes pamphlets and provides tourist information. The centers are at 41 locations including restaurants and small shops, accommodations and other tourist facilities.
- Guidebook from Planetyze about Kamiyacho and Hatchobori
- Tours of Kamiyacho and Hatchobori