There are so many beautiful places in Japan, outside of the main cities, such as Tokyo, Osaka, and Kyoto. One of those hidden places is Chiba Prefecture. If you want to know more about Japanese history and have more time after exploring the cosmopolitan area of Tokyo, I recommend you to visit Chiba Prefecture, as there are many amazing places and historical sites. Moreover, it does not take a lot of time to travel from Tokyo to Chiba.


If you want to know more about Chiba and begin exploring, but not sure how to go or what to do there, I've got you. Today, I am going to give you some brief information and introduce you to some recommended places in Chiba. You can also simply check out our tours in Chiba!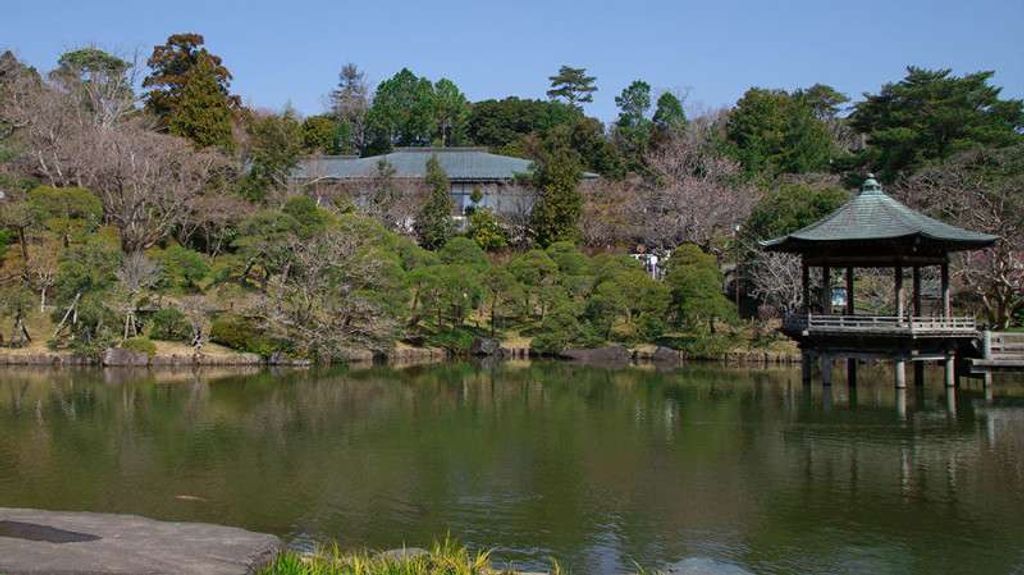 Chiba Prefecture is located in the southeast of Tokyo, and it and is the 6th most populous prefecture in Japan. Moreover, it is very easy to access, as Chiba is located next to Tokyo. It takes approximately an hour to get there. Once you visit Chiba, be sure to visit the cities of Chiba, Urayasu, and Narita, because they are very famous and full of tourist attractions.
Chiba city is home to Chiba Port, Makuhari Messe, Chiba Zoological Park, and other popular destinations.
Urayasu is well-known for Tokyo Disney Resort, where you can enjoy visiting Tokyo Disneyland and Tokyo DisneySeaNarita.
Narita, one of the famous cities in Chiba Prefecture, is a site of Narita International Airport, which is a significant international airport welcoming millions of foreign tourists every year. There are also other tourist attractions, such as Naritasan Park. If you're interested in learning more about these places, you can always reach out to our local guides at any time and get a private tour arranged just for you.
How to go to Chiba from Tokyo?
Here are the ways to travel to Chiba, the capital of Chiba prefecture, from some major places in Tokyo: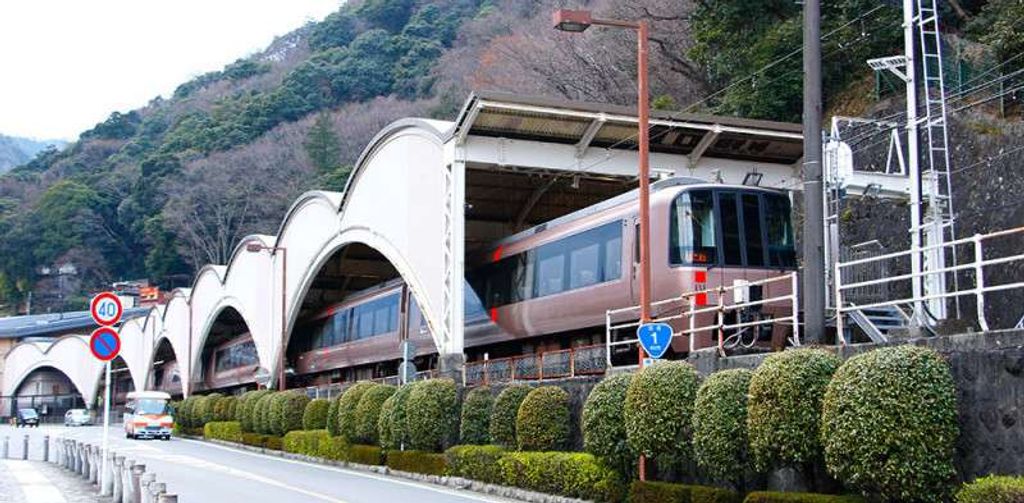 Tokyo station to Chiba (around 55 min- ¥690)
- At Tokyo Station, get on the Keiyo Line (red) and get off when you arrive at Chiba-Minato Station.
-From Chiba-Minato Station, walk about 9min (750m) until you reach Chiba.
Shinjuku station to Chiba (around 1h 20 m - ¥820)
- Take the Chuo-Sobu Line (yellow) to Chiba Station and walk about 15 minutes to the main area
Narita Airport Terminal 2 to Chiba (1h 10m- ¥840)
- From Narita Airport Terminal 2 or 3, take the Keisei Line to Keisei-Tsudanuma Station.
- At KeiseiTsudanuma Station, switch to Keisei Chiba Line, and get off at Shin-Chiba Station. From here, walk about 900m until you reach Chiba.
Haneda Airport Terminal 2 to Chiba (around 1 h 15 m- ¥1400)
-From Haneda Airport Terminal 2, take Haneda Airport Limousine Bus at the Airport Shuttle Bus Chibacho Station, get off at Chiba-Minato Station, and walk about 10 minutes to the main area.
Akihabara Station to Chiba (around 1h- ¥650)
- From Akihabara Station, take the Chuo-Sobu Local line (yellow) to Chiba Station and walk about 15 minutes to Chiba
Shibuya station to Chiba (around 1 h 10 m - ¥1,130)
- Take the Saikyo Line (tosca) to Shinkiba Station.
- At Shinkiba Station, switch to Keiyo Line (red), get off when you reach Chiba-Minato Station, and walk around 750m to Chiba.
Things to Do and Places to See in Chiba City
Kamogawa Seaworld
The largest aquarium in the Kanto region, with over 11,000 species of sea life
Address 1464-18 Higashi-cho, Kamogawa, Chiba 296-0041 (map)
Phone +81-4-7093-4803
Business hours
Opening hour: 9:00 AM
Closing hour: differ on each day, please check the official website.
Price ¥3000 for adults/ ¥1800 for children/ ¥2400 for persons above 60
Website http://www.kamogawa-seaworld.jp/english/
Makuhari Messe
A huge convention center located in the new city center of Makuhari, where many major events are held. The events in Makuhari Messe include international exhibitions, music concerts, festivals, big meetings, and so on. To check the upcoming events in Makuhari Messe, please scroll down.
Address 2-1, Nakase, Mihama-ku, Chiba-city, 261-8550 Japan (map)
Phone +81-43-296-0001
Business hours 9:00 AM - 6:00 PM on weekdays
Note: the business hour differs according to the events
Price The price of tickets depends on each event, please refer to the official website
Website https://www.m-messe.co.jp/en/
Chiba Zoological Park
A zoological park located next to the Tokyo Bay opened in 1985 with 7 different areas. You will definitely have fun observing different kinds of wildlife, such as Red Panda and Beaver.
Address 280 Minamotocho, Wakaba-ku, Chiba 264-0037, Chiba Prefecture (map)
Phone +81 43-290-8989
Business hours 9:30 AM - 4:30 PM (last admission at 4:00 PM )
Noted: close every Wednesday
Price ¥700 for adults / Free for Junior high school students and under
Website https://www.city.chiba.jp/zoo/
Things to Do in Narita
Naritasan Park
A large beautiful park located at the back of Naritasan Shinsho-ji Temple has a lovely and relaxing atmosphere, which is best for having a leisure walk. Moreover, the park becomes more stunning, when Japan turns to Spring and Autumn. You will witness the full bloom of plum blossoms in Spring and the colors of leaves falling in Autumn.
Address Naritasan park, 1 Narita Narita-shi Chiba (map)
Phone 0476-22-2210
Business hours 24 hours
Price Free
Website http://www.naritasan.or.jp/english/index.html
Naritasan Omotesando
This is a famous old town street located in front of Narita Station. Along with 800m of the road, you will find a lot of interesting attractions, such as Narita Yokan Archives Museum, including local restaurants and souvenir shops. Moreover, it is a good opportunity to try a Freshwater eel dish, famous Japanese food during the Edo era. Most importantly, having a local tour guide in your trip to Naritasan Omotesando will absolutely make your trip unforgettable.
Address Narita station, Narita-shi Chiba (map)
Phone 0476-22-2111
Price Free
Website Narita City Tourism Association
Naritasan Shinsho-ji Temple
A Shingon Buddhist temple is located in the center of Narita, attracting the second largest number of visitors in Japan on New Years Day. Many spectacular buildings and structures were regarded as National Cultural Properties, such as the huge red three-story pagoda, built in 1712. As a result, it is one of the best places you should visit, as you can learn more about Japanese history.
Address Naritasan Shinsho-ji temple, 1 Narita, Narita-shi, Chiba (map)
Phone 0476-22-2111
Business hours 6:00AM - 4:00PM
Price Free
Website http://www.naritasan.or.jp/english/
Things to Do in Urayasu
Tokyo Disney Resort
One of the most amazing theme parks in the world is already here! Tokyo Disney Resort is where you should visit, especially if you are coming with friends and family. The theme park covers a huge area as it is divided into 2 zones, Tokyo Disney Sea and Tokyo Disneyland. if you are looking for excitement and fun, do not miss it!
Address 1-1 Maihama, Urayasu, Chiba Prefecture 279-0031 (map)
Phone 045-330-5211
Business hours 8:00 AM - 10:00 PM
Price 1-day passport: ¥7,500 for adults/ ¥6,500 for Junior/ ¥4,900 for child
Website http://www.tokyodisneyresort.jp/en/
Ikspiari
A large-scale shopping mall within Tokyo Disney Resort that has been recreated into a town with special exteriors and direction. You can enjoy shopping, eating, and so on with 140 shops in 9 different zones.
Address イクスピアリ, Maihama, Urayasu-shi, Chiba (map)
Phone +81-47-305-2525
Business hours 10:00 AM - 11:00 PM
Noted: the operating time of each store varies, please refer to the official website
Website https://www.ikspiari.com/en/
Events in Makuhari Messe
Famous for holding big events in Japan, for more information and events, please refer to https://www.m-messe.co.jp/en/event/

Day tours to Chiba from Tokyo
If you want to make your day trip to Chiba more exciting or to have an enhanced and deeper experience while traveling in Chiba, check out our tours or contact our local tour guides!
There are many great day tour options for Chiba. It's way more convenient as you don't have to plan your itinerary by yourself and you are even guided by a qualified tour guide. You can visit popular places and enjoy many different attractions in Chiba without hassle.
Look, the thing is…
There are many other places on the internet offering day tours to Chiba, but you never know whether they are trustworthy and good enough or not. That's why I'm recommending you GoWithGuide. Our website is very trustworthy and reliable, as we offer several day trip tours guided by licensed tour guides. In addition to that, we give you a chance to customize your tours and plans according to your preferences and you do not need to worry about transportation or how to go, because the tour guides will help you
As a result, not only does GoWithGuide offer you a chance to customize and bring you to the places you want to visit, but also we provide you our reliable local tour guides, who can make your trip even more wonderful.
Recommended day tours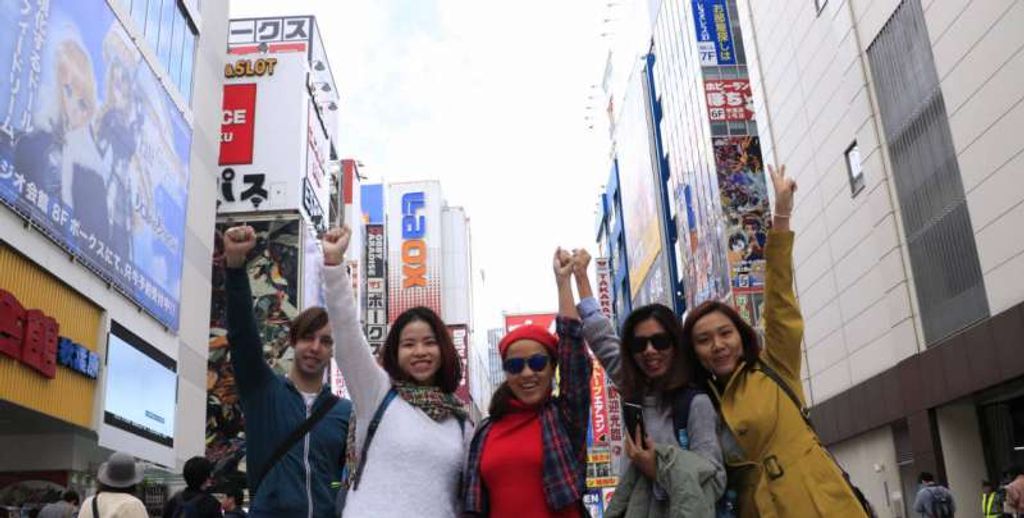 If you are looking for a great day tour helping you explore Narita while staying in Chiba, I recommend the An hour's distance excursion from Narita Airport to a small historic city, Sawara tour or click here for other tours in Narita
Additionally, the greatest time to visit Chiba is spring, as the weather is very nice and several types of flowers are blooming. Take a look at Chiba castle and Chiba shrine tour to see the beautiful cherry blossoms
If you have not yet visited Urayasu, let's start your new journey here. Furthermore, in case, you are going to Tokyo Disney Resort, you can try our transfer service car as well.
Get this:
By using our service, you will be definitely satisfied, as you can learn more about Japan's rich culture and history through our local tour guides. Moreover, not only can you choose the places from the lists provided by our guides, but also we give you an opportunity to create your own plan according to your preferences. Most of all, you can request a tour to help save your time.
I hope this article helps provide useful information for your trip to Chiba, including how to go, where are the must-visit spots, tour options in Chiba, and more recommendations for a great Chiba trip. I hope you have a great time in Chiba!
Recommended Blogs:
Top Japanese Culture: 5 Traditions You Must Try in Japan
13 Best Japan Tours & Tips by Local Guides
13 Top Tokyo Tourist Attractions by Local Guides
How Much Does a Trip to Japan Cost?
Shinkansen Tickets, Prices, Speed & Travel Tips