Japan is country with lots of sightseeing spots and tours to offer. Each area has its unique characteristics so when you visit, you should try to see as much as you can by participating in some Japan tours. The areas of Japan from north to south are Hokkaido, the Tohoku area, the Kanto area, the Chubu area, Kansai area, the Chugoku area, Shikoku, and the Kyushu/Okinawa area. These 8 areas can be visited either by airplane or the "Shinkansen" bullet train. If you want to see all 8 areas, your trip will need to be at least 2 weeks. However, since not a lot of people can afford that long of a vacation, choosing 2 or 3 areas that you want to see in particular is a good idea.
A good way to tour the country is with a local guide. The guides at TripleLights reside all over the country and create their own tours for their local area. This makes them the perfect local expert to ask questions to. You can't expect a guide living in Tokyo to be as knowledgeable about for example Hiroshima, as a guide actually living in Hiroshima. Local guides are obviously the ones who would know best so having them suggest a tour itinerary is also a good way to book a tour in Japan.
If you request a tour for half a day, a full day or more, listing what you'd like to see or eat and so on, the guides that are available in the area during your requested dates will recommend a tour itinerary just for you. So you'll be able to compare what several guides suggest and see which one looks to be the best. This way you can create your own customized tour for that particular region of a Japan. You can also take a look at the guides' profile page when choosing a guide or tour of Japan.
13 Best Japan Tours
Below are the 13 best areas to go sightseeing on tours in Japan. They are lined up in order from north to south. However, there are so many other cities to go sightseeing in other than the 13 places below, so make sure to take a look at other cities or prefectures before deciding on a tour.
Hokkaido is the northernmost prefecture of Japan and the largest island other than the main island of Japan. It's famous for its delicious seafood. And it has the largest area of farmland in Japan, meaning that they produce a large portion of the crops and dairy food consumed in Japan. The city of Sapporo is the capital of the prefecture and the most urban area. You'll be able to tour the city using public transportation. As for seeing other cities in Hokkaido, like the beautiful hills of Furano or going to the famous Asahiyama Zoo in Asahikawa, you'll need to either rent a car or go on a bus tour as it's far away. Otaru and Hakodate are also sightseeing areas that can be visited by a 30 minute or 4 hour train ride, respectively. From the main island of Japan, it's possible to visit Hokkaido by airplane, landing at Shin-Chitose Airport an hour away from Sapporo city, or by Shinkansen (bullet train) from Tokyo arriving at its southernmost tip, Shin-Hakodate station. Below are two tours lists representing tours you'll be able to find in Hokkaido.
1.) Best Sapporo Tours: [Link]
2.) Hakodate Guided Tours: [Link]
Tohoku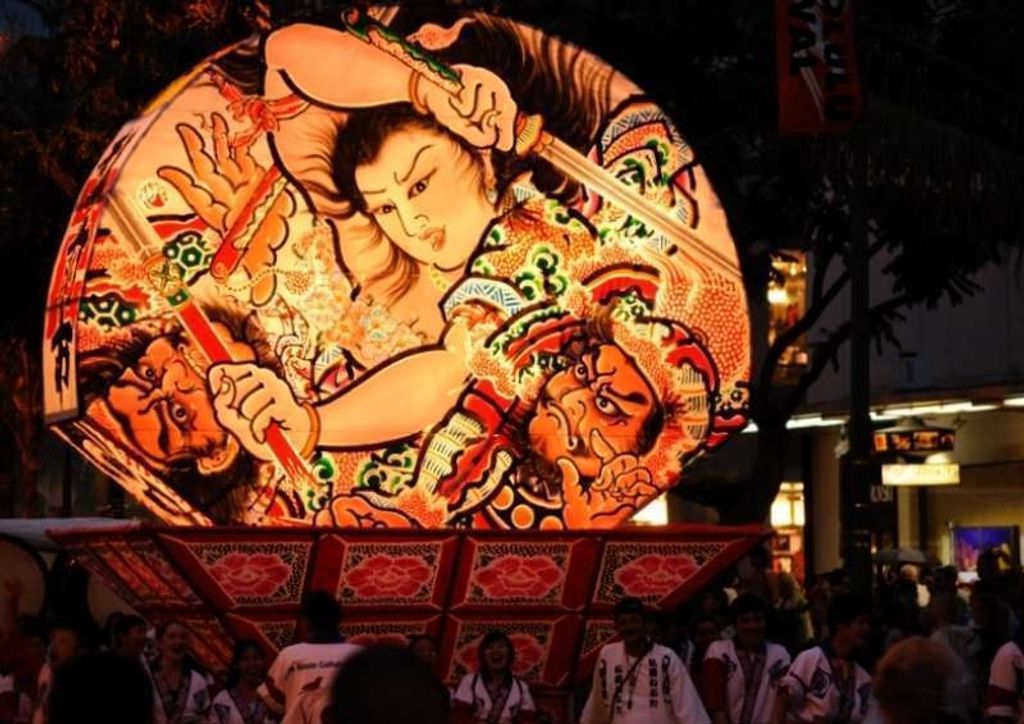 The Tohoku region is the northern part of the main island of Japan. It's made up of 6 large prefectures: Aomori, Akita, Iwate, Miyagi, Yamagata, and Fukushima. The Shinkansen (bullet train) runs up the middle of these preferences, making it possible to visit them without getting on an airplane. Each prefecture has its unique characteristics and are great places to visit hot springs. Some of the popular hotsprings in this region are Ginzan hotsprings in Yamagata pref.
They are also the areas with the largest amount of snowfall in Japan. In places like Sukayu hotsprings in Aomori prefecture, you'll be able to see humongous walls of snow that make a bus look small. This region is rich in nature and the Shirakami-Sanchi World Heritage area lies in the mountainous area in Aomori and Akita prefecture.
3.) Best Aomori Local Tours: [Link]
Kanto Region
The Kanto region is where Tokyo is. It's made up of Tokyo, Kanagawa Pref., Chiba Pref., Saitama Pref., Gunma Pref., Tochigi Pref., and Ibaraki Pref. There are many sightseeing spots in the Kanto region, the central area of Japan. The city of Tokyo has of course many highlights, but one hour away, there's also the large city of Yokohama to see. Then there are destinations for day trips like Hakone, Kamakura, Nikko, and Kawagoe. And there are the theme parks Disneyland and DisneySea to visit. If you only have two or three days to spend in Japan, I would recommend staying in the Kanto region rather than spend hours trying to get to another area of Japan. I promise you won't be bored. And since Haneda and Narita airport service this Kanto area, it's the easiest area to reach from abroad.
4.) Top Tokyo Private Tours: [Link]
5.) Kamakura Guided Tours: [Link]
Chubu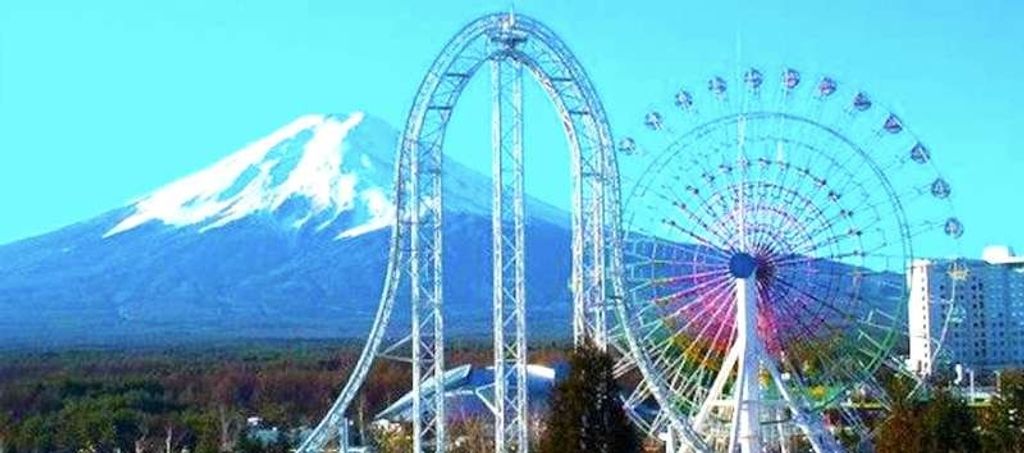 The Chubu area is just below the Kanto region. It has prefectures that border both the Pacific Ocean on the east side and the Sea of Japan on the west side. The famous Mount Fuji is located here, one side in Yamanashi Pref. and the other in Shizuoka Pref. Shizuoka is known for its green tea plantations, and the other prefecture bordering the Pacific Ocean, Aichi Pref., is known as the location of the headquarters of the Toyota car company. In the middle are Nagano and Gifu prefectures, which are full of nature and are relaxing places to spend the hot Japan summers. The World Heritage Site, Shirakawago, is located there. Then, there are the three prefectures bordering the rough Sea of Japan, Toyama, Ishikawa, and Fukui. Kanazawa city in Ishikawa Pref. has become a popular sightseeing spot after the Shinkansen reached there from Tokyo. Toyama and Fukui are not yet known too much to foreign visitors, but they are also beautiful places off the beaten path.
6.) The Best of Mt. Fuji Japan Tours: [Link]
7.) Kanazawa Guided Tours: [Link]
Kansai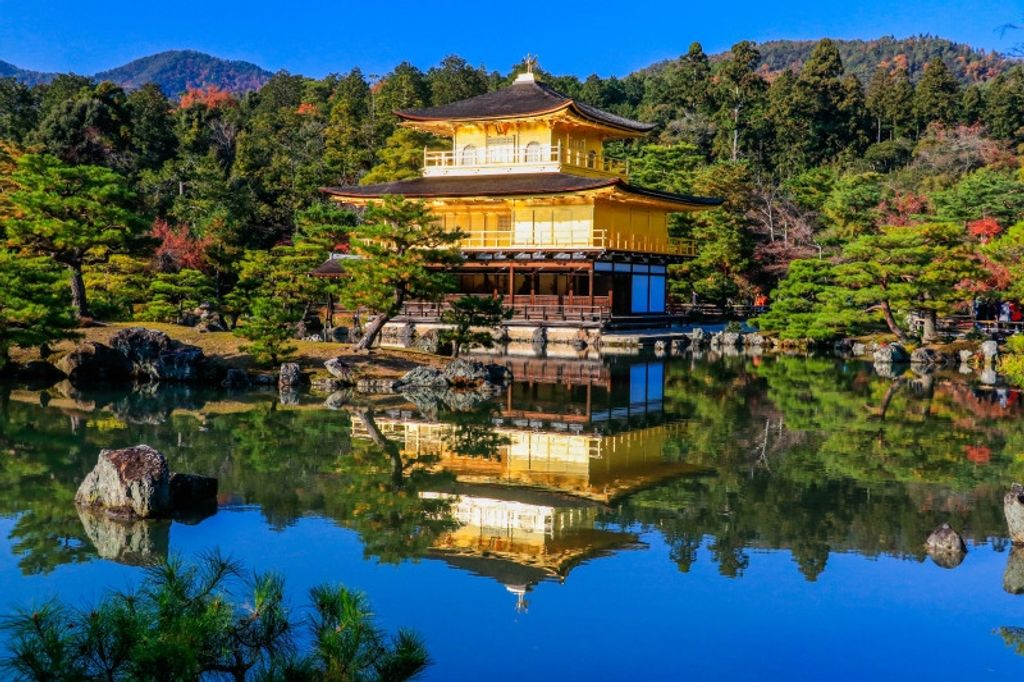 The Kansai area is the central area in the west of Japan. It must be the next popular area after Tokyo because it has the large city of Osaka there as well as the historical city of Kyoto. The other prefectures other than Kyoto and Osaka are Mie, Shiga, Nara, Hyogo, and Wakayama prefectures. The temples and shrines of Kyoto and the delicious food of the Osaka area make the trip well worth it. The Kansai International Airport services this area so there are flights from abroad that land directly here instead of at Narita or Haneda airport in the Kanto region. If you're going to see Tokyo before going to see Kyoto and Osaka, the Shinkansen or bullet train will take you there in 2-3 hours.
8.) Top Kyoto Private Tours: [Link]
9.) Best Osaka Local Tours: [Link]
Chugoku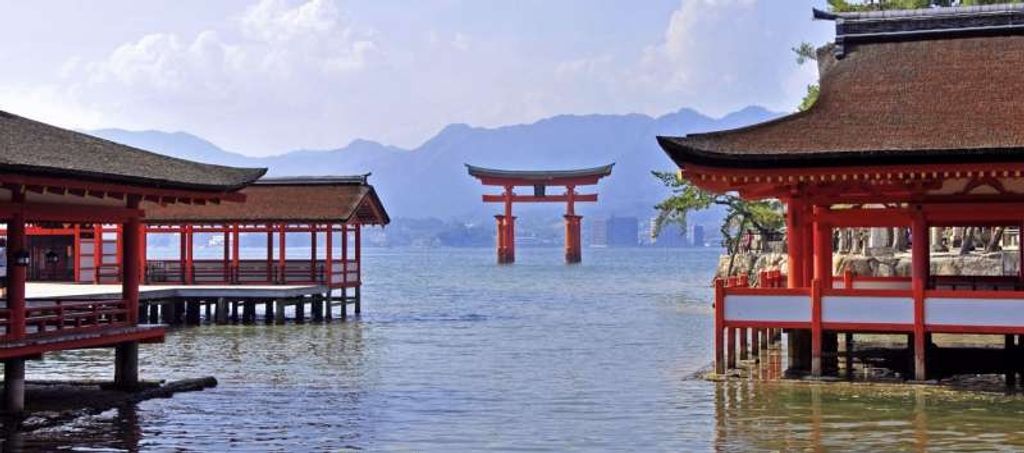 The most famous sightseeing spot in the Chugoku region is Hiroshima. It's known worldwide as the place where the atomic bomb was released during World War II. Now you can visit the Peace Memorial Park and Museum to learn about the devastation and restoration of the city. The other prefectures in this region are Tottori, Shimane, Okayama, and Yamaguchi. Izumo Taisha Shrine is another famous sightseeing spot. It's a bit out of the way, but it's a beautiful shrine where it's said that all the gods gather once a year. And if you like sushi, you should definitely go to Yamaguchi prefecture to taste the delicious puffer fish or "fugu" in Japanese.
10.) Hiroshima Local Tours: [Link]
Shikoku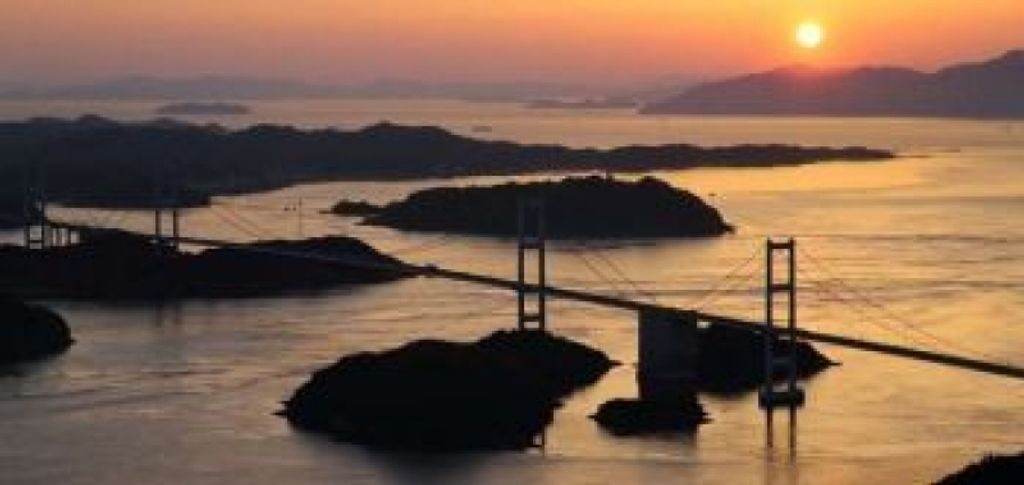 Shikoku is a large island with four prefectures; Ehime, Kagawa, Tokushima, and Kochi. You can get to this island either by train or bus over the huge bridge or by airplane. The Shimanami Bridge is a great bridge that connects the small islands in the Seto Inland Sea which is between the main island of Japan and Shikoku. Cycling on this bridge is an exhilarating experience as you'll be cycling dozens of meters over the sea and the islands, and the panoramic view is amazing. You should also try "udon", a type of Japanese noodle, when you visit Kagawa. It's so famous that the Kagawa's official nickname is the Udon Prefecture.
11.) Kagawa Private Tours: [Link]
Kyushu / Okinawa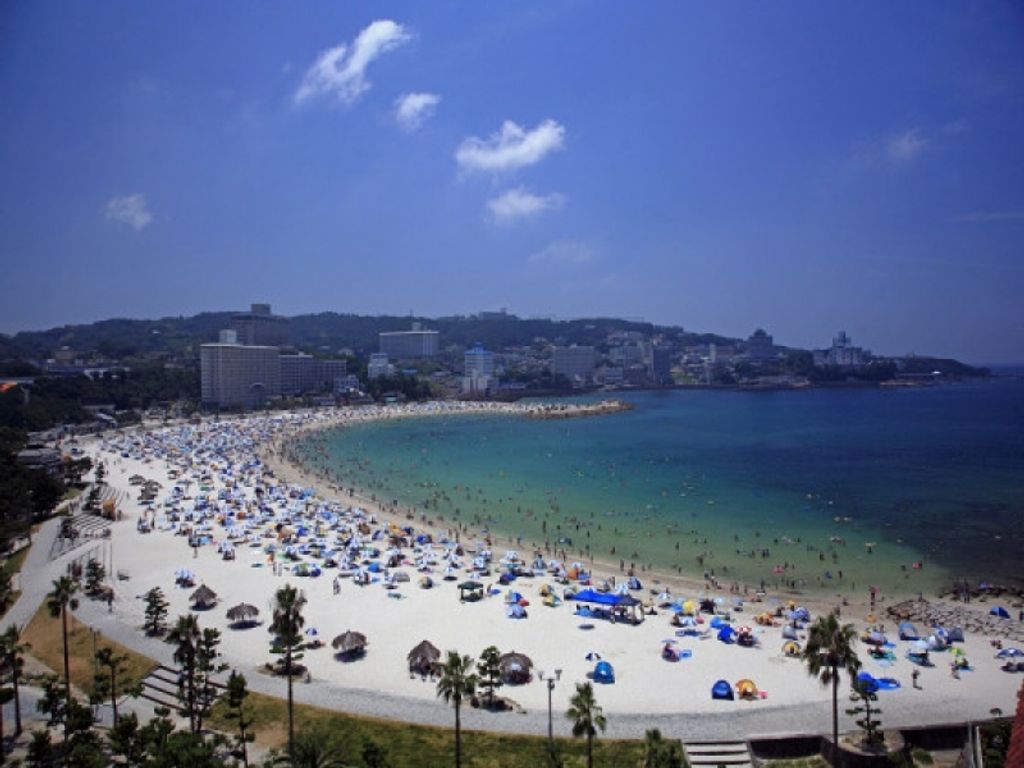 Lastly, the large island of Kyushu and the tropical island of Okinawa. Kyushu, like Shikoku, is a large island right next to the main island of Japan. It is made up of 7 prefectures; Saga, Fukuoka, Nagasaki, Kumamoto, Oita, Miyazaki, and Kagoshima. Each prefecture has its own unique characteristics, but the most popular sightseeing spots are the following. Nagasaki city is another victim of the atomic bomb. However, it's also known as a place where foreign culture integrated itself into Japan. You can visit the historical houses of the first Dutch settlers allowed to live in Japan, the beautiful Christian churches on the hillsides of the city, and the bustling Chinatown. Kyushu is also famous for its hotsprings like Beppu hotsprings and Ibusuki hotsprings.
Okinawa is like a different country. It has its own unique culture, as it actually was a different country until 1879. The tropical weather makes it the perfect spot to enjoy swimming at the beaches during summer vacation, but beware of typhoon season.
12.) Best Nagasaki Private Tours: [Link]
13.) Okinawa Guided Tours: [Link]
Traveling around the country can be done either by airplane or by train or both. If you're planning to use the Shinkansen (bullet train) to travel between two or three regions, I recommend getting the Japan Rail Pass. Buying the pass may be cheaper than buying the regular tickets. However, there are some restrictions to buying the pass, so make sure to check this blog about how to buy the Japan Rail Pass.
You'll most likely be using the local transportation system during your stay in the various areas of Japan. In the cities, there will be a highly developed train system so most of your transportation will probably be by train. However, you also have the option of hiring a private car and driver for your tour or just to get around. This is an option that people with disabilities or elderly people who aren't able to walk for hours on end find to be very helpful. Walking for 10 minutes or more from one place to another is quite normal for the average Japanese person, but for people from a country where they drive a car for even short distances, walking around all day may be quite tiring. Make sure to schedule in breaks and places to take a load off so that you can thoroughly enjoy your sightseeing experience in Japan.
Recommended Blogs:
How Much Does a Trip to Japan Cost?
Shinjuku Gyoen Park: Tokyo Top Park You Must Visit
Kiyomizu Dera Temple: Complete Guide in Kyoto, Japan
9 Best Osaka Food Tours by Local Guides
13 Top Tokyo Tourist Attractions by Local Guides