There are so many Tokyo tourist attractions, that when you visit this city, it's hard to know what to go and see. This blog introduces the top 13 best sightseeing spots in Tokyo that are chosen by TripleLights local guides. You can't go wrong with these choices. Of course it'll be impossible to see all 13 of the main attractions in one day, but you'll probably be able to see around 4 or 5 in a day. So if you have 2 days to spend in Tokyo, you'll be able to visit most of them.
Top 13 Top Tokyo Attractions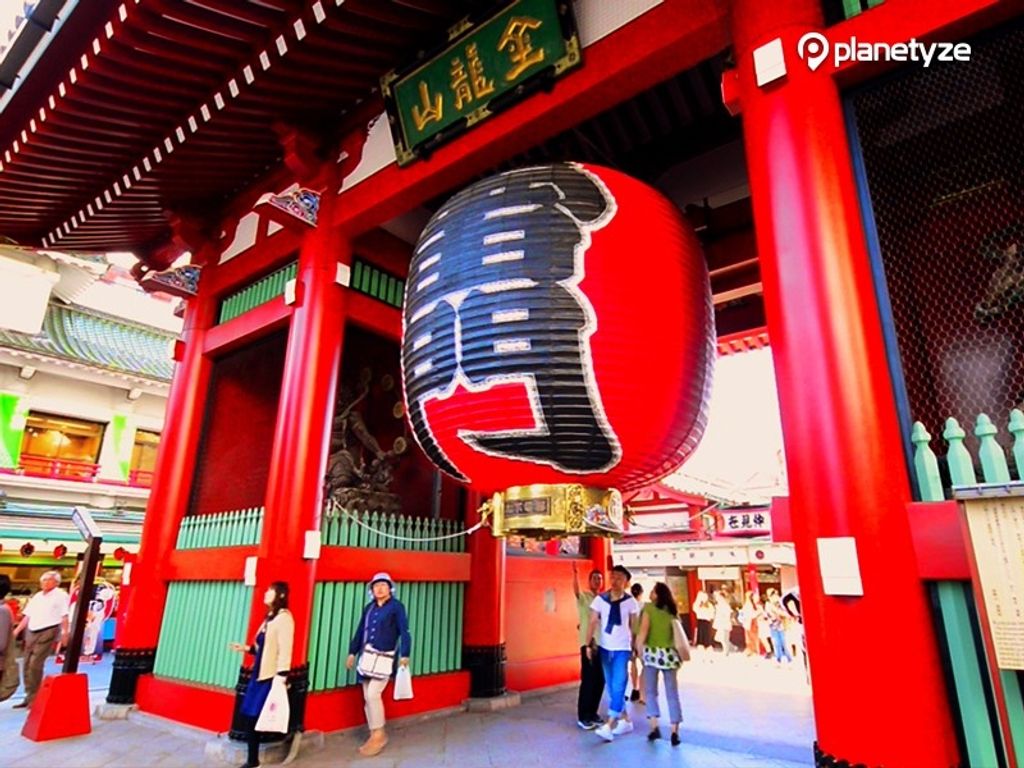 Asakusa is one of the top Tokyo sightseeing spots to visit. It is in the old town area of Tokyo where traditional temples and shops still exist. Kaminarimon Gate, with its large lantern hanging in the middle, is the symbol of Asakusa and a great place to take a picture. Through the gate, you'll find Nakamise Street, a 250m shopping street, stretching from the gate down to the main Sensoji Temple building. There are close to a hundred shops selling souvenirs and snacks, and it's a wonderful place to buy souvenirs for yourself or gifts for friends back home. You should definitely try some of the delicious Japanese snacks while you make your way down the street. After seeing the main temple, you can also try your luck by buying an "omikuji", a slip of paper with your fortune written on it. If you find that your fortune is not good, you need to tie the paper on one of the designated posts, thus changing your destiny.
Address: 2-3-1 Asakusa, Taito-ku, Tokyo (map)
Access: a 5 minute walk from Asakusa Station
Hours: 6 am to 5 pm (opens at 6:30 am from October through March)
"Omikuji" Fortune: 100 yen
Sumida River Cruise
The Sumida River Cruise is a great way to combine a bit of sightseeing with transportation. You can get on from near the bridge in Asakusa and ride it down the river towards Hamarikyu Garden which will be introduced below, or all the way to the Odaiba area which is the bay front area of Tokyo. You can have a great view of Tokyo Skytree from the river and it provides a more direct route of transportation than riding several subway lines. You'll be on the boat for more than 30 minutes according to your destination so it also provides a nice break for your tired feet. In spring, the season of the cherry blossoms, the regular boat schedule is cancelled and it becomes a cherry blossom viewing ride. The boat becomes very crowded in this particular season and you may not be able to get on without a reservation, so please make sure to book your tickets ahead of time. The regular schedule and fees change according to where your destination is, so please take a look at their official website for more details.
Website: https://www.suijobus.co.jp/en/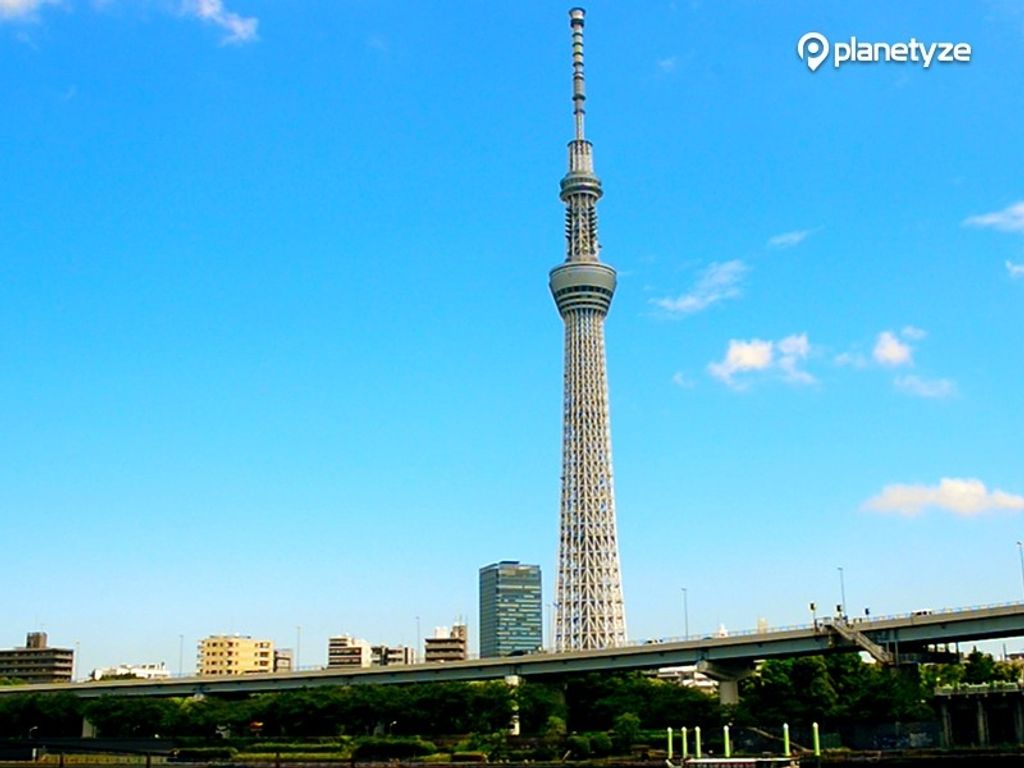 Tokyo Skytree is another Tokyo top attraction and is a short train ride on the Tobu SkyTree Line or a 15 minute walk from Asakusa. It's so close, it's a shame if you don't visit these two places at the same time. Inside Tokyo Skytree, there are two observation decks. The view from the upper deck is so vast that the city of Tokyo looks like a miniature toy town from above. You can even see Mount Fuji in the far distance if the day is clear.
If you're afraid of heights or are not keen about going up to the observatory, you can visit Solamachi Sky Tree Town at the base of the tower. There are various shops where you can find souvenirs and there's even an aquarium there, so it's a good place to go if you're visiting Tokyo on a rainy day.
Address: 1-1-2 Oshiage, Sumida-ku, Tokyo (map)
Access: Oshiage (Sky Tree) Station on the Tobu Skytree Line, Asakusa Line, Hanzomon Line, or the Keisei Oshiage Line
Hours: 8 am to 10 pm (entry permitted until 9 pm)
Fees:
Adults: 2,570 yen (plus 1,030 yen for the upper observation deck)
Children age 12-17: 2060 yen (810 yen for the upper observation deck)
Children age 6-11: 1,440 yen (510 yen for the upper observation deck)
Children age 4-5: 1,130 yen (310 yen for the upper observation deck)
Website: http://www.tokyo-skytree.jp/en/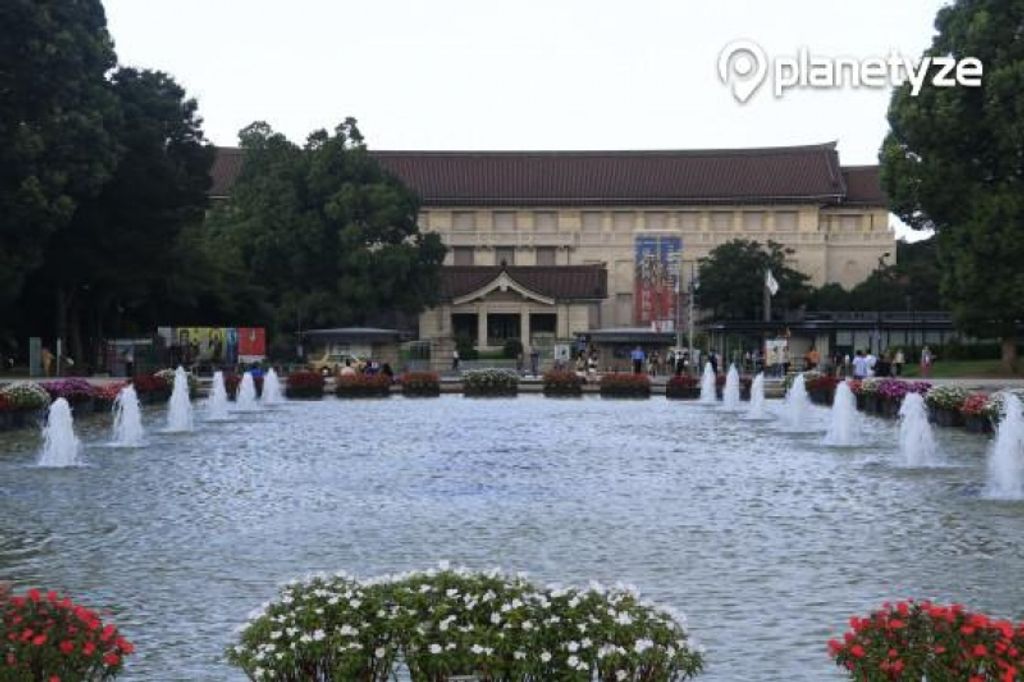 Ueno Park is a large park known for its many museums and the zoo on the grounds. If you're interested in Japanese art, the museum here is a place you may want to visit. The park is also known as a place to see cherry blossoms in the spring. On the weekend, hundreds of local Japanese people hold picnics under the flowers and it looks like one big party.
On the other side of the station from the park, you'll find Ameyoko street market. There are lots of small shops lining the street that sell products quite cheaply. The market itself started out as a black market after the war when food and everything else was scarce, but now has become a popular sightseeing spot for foreigners. The Japanese people now flock to this market before the New Year Holidays to buy cheap ingredients for their holiday dinner. So if you're not a fan of crowds, I do not recommend going during this time.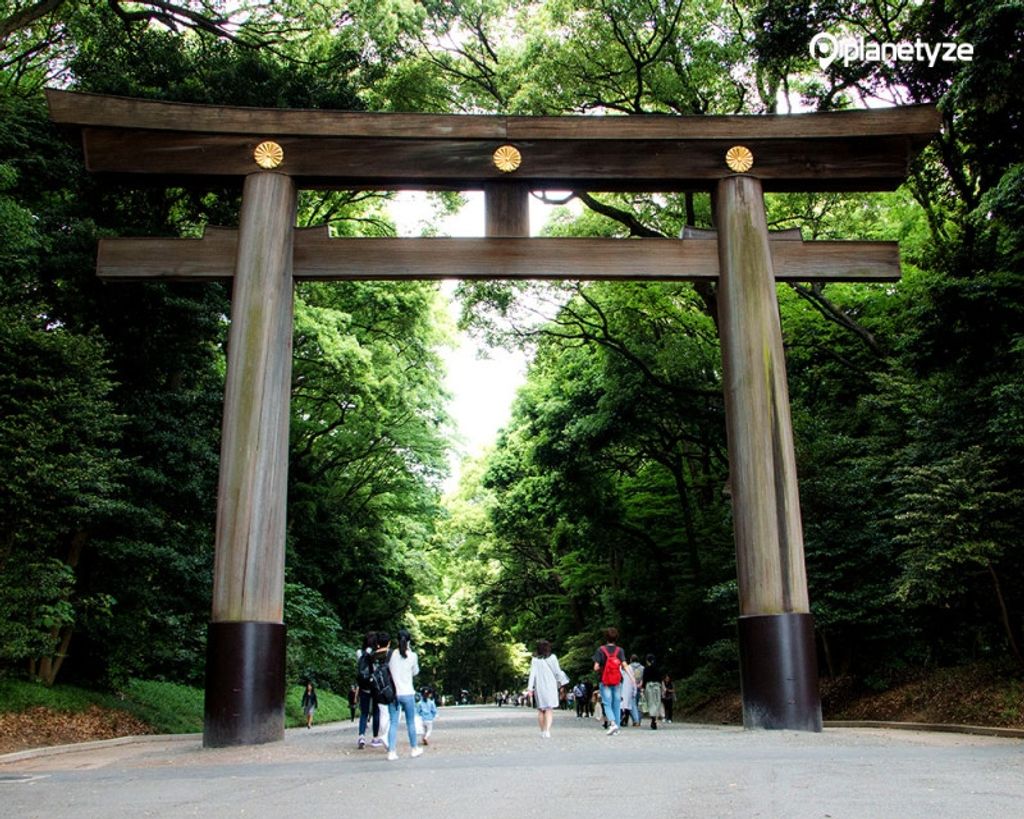 Meiji Jingu Shrine is definitely one of the most popular tourist attractions in Tokyo. It's located right next to the busy Harajuku station, but once you enter the grounds, you become surrounded by the trees which shut out the sound of the city and you forget where you are. There is a grand "Torii" gate at the entrance to this wooded area and there is a gravel path that leads you to the main shrine building.
The shrine is dedicated to the Meiji Emperor and Empress. The Meiji Emperor was the first emperor of modern Japan, who opened up Japan to the western world. Unfortunately the original shrine was destroyed during the bombings of World War II, but it was rebuilt again in 1958. Over 3 million Japanese people visit the shrine at New Years to offer their first prayer of the year. During this time, the line is so long that it takes hours to get to the shrine itself from the entrance of the grounds and you only get about 30 seconds per person in front of the main shrine. So I recommend visiting during another time of the year so that you can take your time to see this magnificent shrine. If you're lucky, you'll be able to see a Shinto style wedding on weekends where the bride and groom are dressed in traditional Japanese wedding kimonos.
Address: 1-1 Yoyogi-Kamizono-cho, Shibuya-ku, Tokyo 151-8857 (map)
Hours: sunrise to sunset (the time changes every month)
Website: http://www.meijijingu.or.jp/english/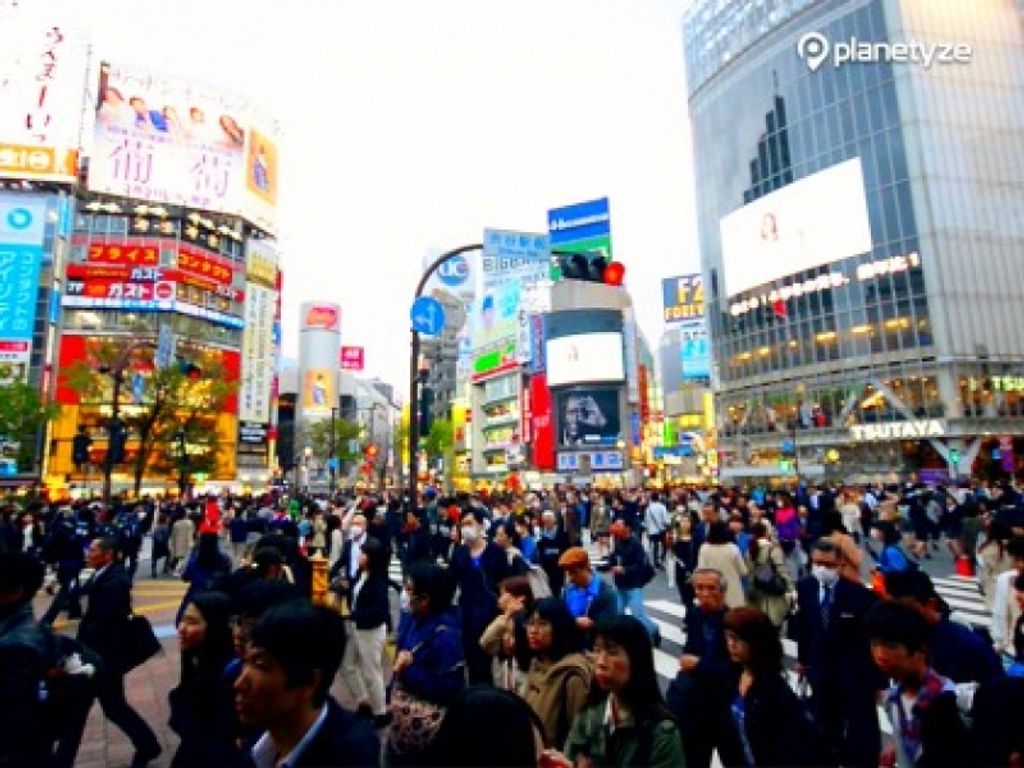 The crossing in Shibuya has become a world renowned Tokyo sightseeing spot. The crossing is surrounded by buildings mostly all with large television screens on them and many colorful billboards as well. The pedestrian lights all turn green at once, so hundreds of people cross vertically and diagonally at the same time. To the Japanese people living in Tokyo, this is just another daily scene, but to foreigners it seems to be an amazing sight. A lot of people are seen taking photos in the middle of the crossing or taking videos while walking across the crossing. But the light doesn't stay green for long, so make sure you have enough time to make it safely across. If you have time, you should also observe the locals making their way across this crossing. They're able to get across without bumping into all the people trying to go in all sorts of directions around them. It's an even more crazy scene when it's raining. The crossing then becomes a carpet of moving umbrellas if you look at it from above.
Harajuku is the birthplace of the "kawaii" or cute culture. At this Tokyo attraction you'll find all kinds of shops with colorful clothes and accessories. Even the food sold in this area is "kawaii". It's a town full of youth from elementary kids to teenagers. Some of them dress in their own unique fashion so don't be surprised if you see people dressed up in rainbow colors or "Lolita" fashion. Since this is the center of Japan's pop culture, new stores tend to open up their first store or flagship stores here in the Harajuku area. The streets are always crowded, especially on weekends and it's very easy to lose track of people so if you can, I advise going on a weekday.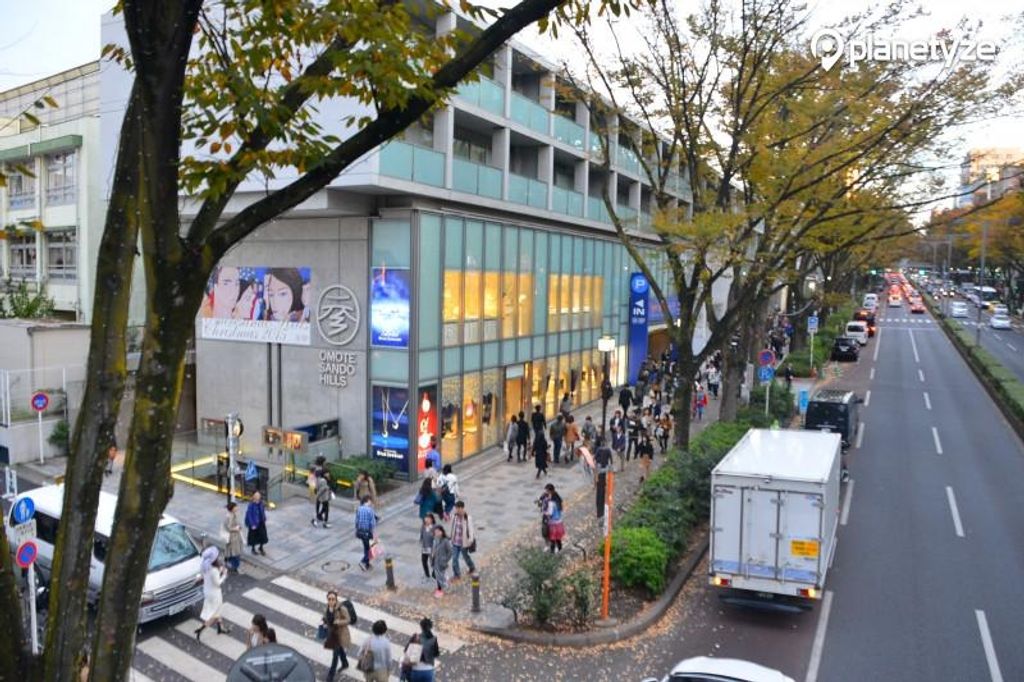 Next to the Harajuku area is the more "grownup" and sophisticated Omotesando area. It's called the Champs-Elysees of Tokyo. Both sides of the wide street are lined with trees which are decorated with illuminations around Christmas, making it a beautiful view at night and one of the best places to visit in Tokyo. You'll find high end shops lining the street so it's a nice place to do some shopping in the boutiques. If you walk down the Omotesando street from Harajuku station, you'll see Omotesando Hills on your left. It's a small mall filled with luxury stores as well. On your right, there'll be a store which has an exterior that looks sort of like a red shrine. This is the Oriental Bazar. It's another store that foreign visitors like to visit as they can find very Japanese looking souvenirs to take home. And for children, on the left side of the street, there's Kiddyland. It's a store filled to the brim with all kinds of toys and characters. Omotesando is a place everyone in the family can enjoy, but the street is very long so get ready to do a lot of walking.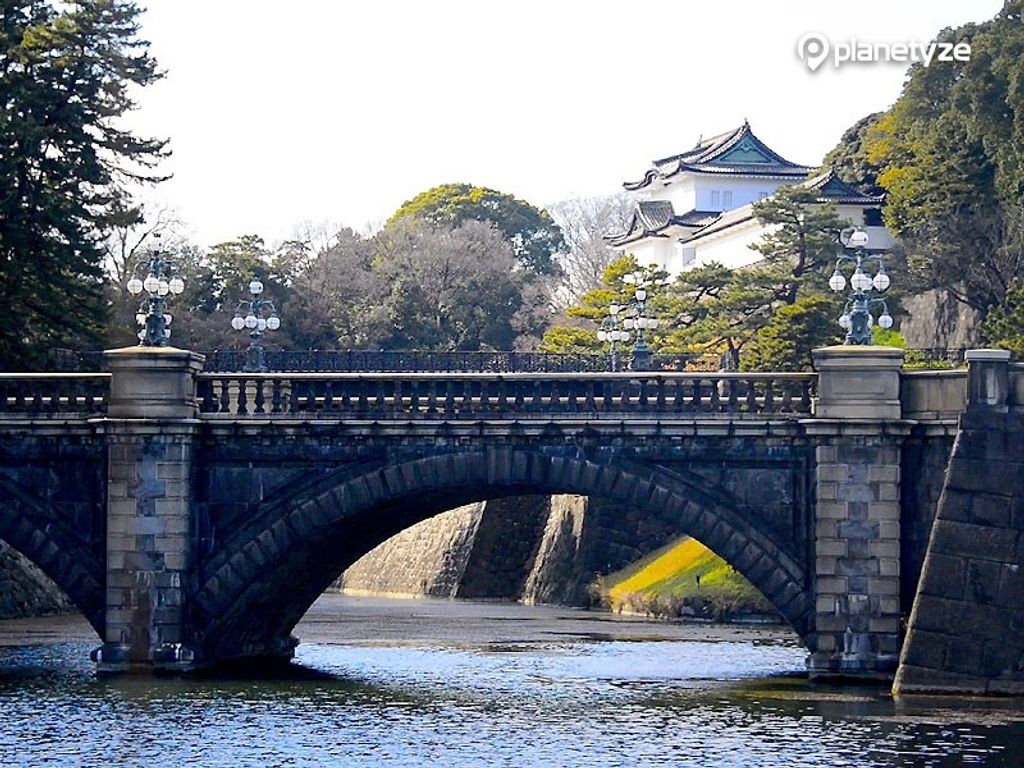 The Imperial Palace is one of Tokyo's top tourist attractions. The magnificent stone wall with its moat surrounding it is a sight to see. It's the site of the former Edo castle. The Imperial family lives on the grounds in a modern building but you won't be able to see it as that part of the grounds is off limits. The East Garden can be accessed by the public from the Otemon Gate. The castle is gone but the stone foundations of the castle tower and the gates are still standing. Looking at these surviving pieces of history you can imagine how magnificent the castle would have been. There's also a Japanese garden and the autumn colors there are a beautiful sight. You can steep yourself in the history of Japan by visiting the Imperial Palace grounds.
Address: 1-1 Chiyoda, Chiyoda-ku, Tokyo (map)
Access: a 5 minute walk from Otemachi Station on the Chiyoda, Tozai, Marunouchi, Hanzomon, and Mita subway lines
Closed: New Year Holidays, Monday and Fridays (if Monday or Friday is a holiday, then the next day will be closed instead)
Hours:
9am to 5pm (March 1 to April 14 and all of September)
9am to 6pm (April 15 through August)
9am to 4:30pm (October)
9am to 4pm (November through February)
*Last entry 30 minutes before closing
Fee: free of charge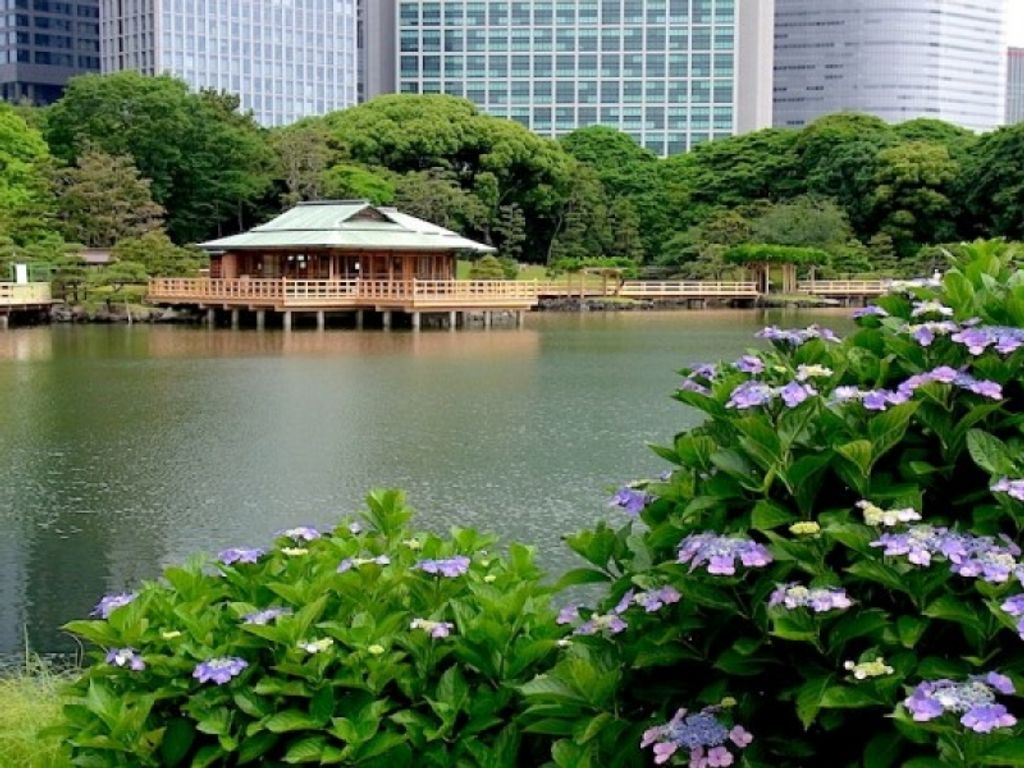 Hamarikyu Garden is a wonderful Japanese garden. It's made in the style of a "strolling garden", which means it's meant to be seen while taking a stroll around it and not just by taking in the view from one spot. In this type of garden, there's usually a freshwater pond in the middle. What's unusual about Hamarikyu is that the pond is connected with the bay just outside the grounds, so the pond is filled with sea water. There's a beautiful traditional Japanese tea house in the middle of the pond where you can stop by for some matcha tea. The view of the bridge crossing the pond to get to the tea house is a picture perfect scene, so make sure to take a photo. The earlier mentioned Sumida River Cruise docks at this garden so you can get on or off the boat and directly enter the garden.
Address: 1-1 Hamarikyu Teien, Chuo-ku, Tokyo 104-0046 (map)
Access: A 7 minute walk from Shiodome Station on the Yurikamome Monorail, or a 12 minute walk from JR Shimbashi Station
Hours: 9 am to 5 pm (last entry 4:30 pm)
Closed: From Dec. 29 to Jan. 1
Entrance fee: 300 yen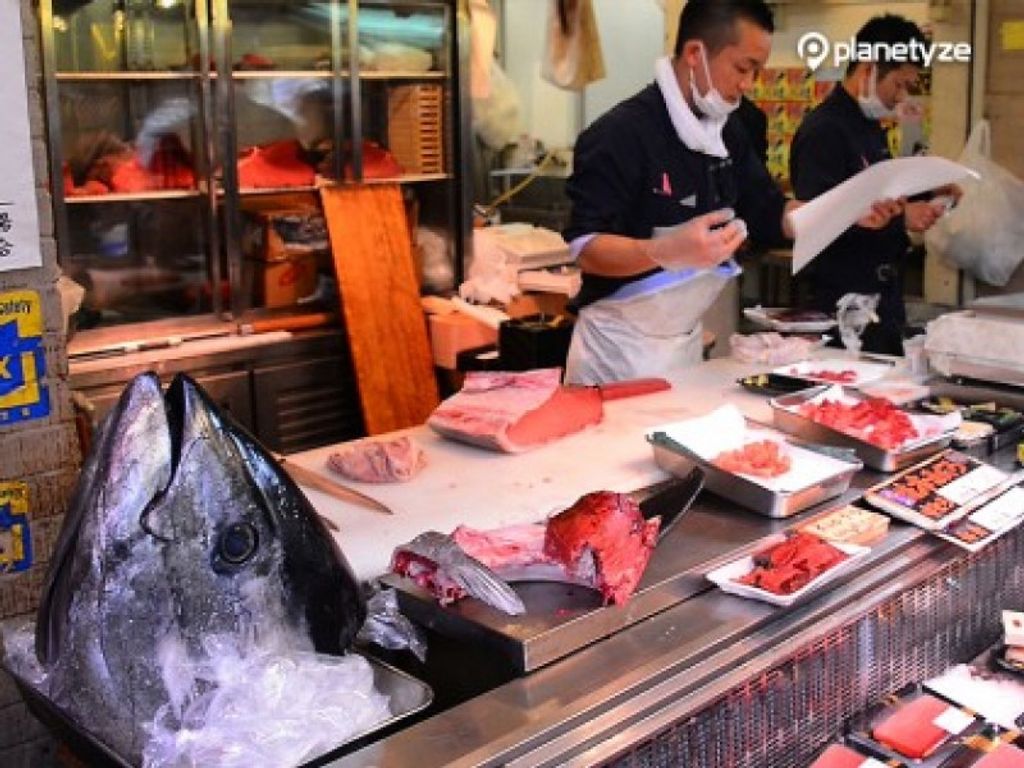 Tsukiji Fish Market was one of the largest fish markets in the world and the largest fish market in Japan. It was divided into the Inner Market for wholesalers, and the Outer Market for retailers. The Inner Market was where the tuna fish auction was held in the early hours of the day. However on October 6, 2018, the Inner Market was closed and moved to the Toyosu area where it reopened as the new Toyosu Market on October 11, 2018.
The Outer Market, now boasting the name Tsukiji Market by itself, is still open in its original location. And it has become even more popular as a main tourist attraction in Tokyo, after the publicity of the move in Oct. 2018. If you want to visit the market, you need to go at the very beginning of your day as most shops are already closed by lunchtime.
Address: 4-16-2 Tsukiji, Chuo-ku, Tokyo (map)
Access: a 2 minute walk from Tsukiji Shijo Station on the Oedo Subway Line or Tsukiji Station on the Hibiya Subway Line
Closed: Sunday and holidays
Website: http://www.tsukiji.or.jp/english/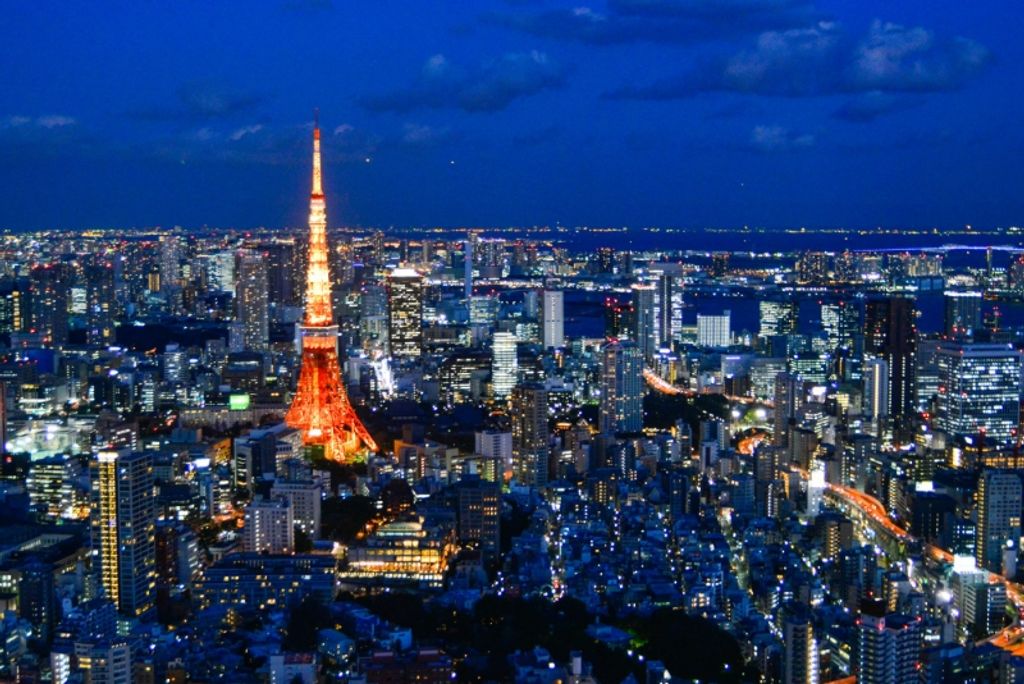 Tokyo Tower is one of the symbols of Tokyo along with the Tokyo Skytree. It was built as an electronic communications tower in 1958. The view of the city from the observation deck is great, but in my personal opinion, the view of the Tokyo Tower itself rising from the city skyline at night is even better. You can see an amazing view of it along with the city lights from observation decks at Roppongi Hills, the Ginza Six department store roof, and the Hamamatsucho World Trade Center.
Address: 4-2-8 Shiba Koen, Minato-ku, Tokyo (map)
Access: a 10 minute walk from either Kamiyacho Station on the Hibiya line or Onarimon Station on the Mita line or Akabanebashi Station on the Oedo line.
Hours: Main Deck 9am - 11pm (last entry 10:30pm) Top Deck Tour 9 am - 10:45pm (last tour from 10pm)
Fee:
Main Deck: adults 1,200 yen / junior high & elementary students 700 yen / children over 4 yrs old 500 yen
Top Deck Tour: (includes the Main Deck) adults 3,000 yen / junior high & elementary students 2,000yen / children over 4 yrs old 1,400 yen
*Discount prices for web reservations from here
Closed: The Top Deck tour is unavailable from Jan. 7-10th & 14-17th, 2020 due to maintenance
Website: https://www.tokyotower.co.jp/en.html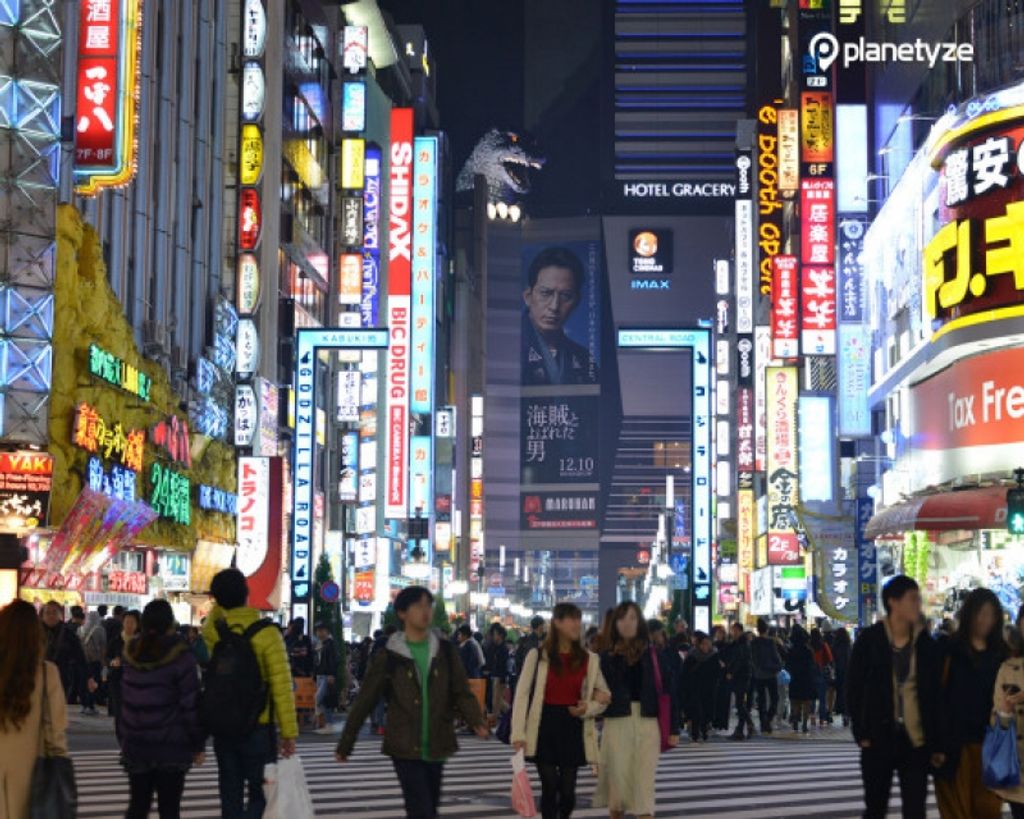 Shinjuku is one of the areas in Tokyo with lots of skyscrapers, neon signs, and department stores. You'll find an excess of restaurants, stores, movie theaters, and a whole lot of people. The train station is chaos with 12 train lines running through it and as many as 3.5 million people coming and going in a single day. As you can imagine, it's very easy to get lost if you don't pay attention to your surroundings. However, it's a great place to go shopping since there are so many stores to see. About a 15 minute walk from this bustling area, you'll find peace and quiet in Shinjuku Gyoen Park. It's a large park with a Japanese garden and also a popular Tokyo sightseeing spot.
Shinjuku Gyoen Park
Address: 11 Naitomachi, Shinjuku-ku, Tokyo 160-0014 (map)
Access: A 8 minute walk to Shinjuku Gate from Shinjuku Sanchome station on the Fukutoshin, Marunouchi, Shinjuku subway lines or a 10 minute walk from the South Exit of JR Shinjuku station . A 5 minute walk to Okido Gate from Tokyo Metro Shinjuku Gyoen-Mae station on the Marunouchi subway line. A 5 minute walk to Sendagaya Gate from JR Sendagaya station on the JR Chuo line.
Closed: Every Monday (if Monday is a holiday then the following day) and from Dec. 29 to Jan. 1
Hours: 9 am to 4:30 pm during winter and 7 pm during summer
Entrance fee: 500 yen
Website: https://www.env.go.jp/garden/shinjukugyoen/english/
Did you find a sightseeing spot you wanted to go see? These are only the top 13 tourist attractions. There are many more to see in this large metropolis. Just seeing these 13 main sightseeing spots will take you 2 - 3 days according to how efficient your sightseeing schedule is. If you want to see the highlights of the city of Tokyo, I recommend having a local guide show you around. This way you'll get some context about the sightseeing spots that you'll visit instead of just seeing the sights and taking pictures. And you get a personal guide through the confusing transportation system.
Most of the tours with local guides are walking tours, created so that you can get a feel for getting around the city by train. But it's also an experience that will give you insight on how the local people move around during their daily lives. However, you also have the option of hiring a private car and driver for your tour or just to get around. This is an option that people with disabilities or elderly people who aren't able to walk around sightseeing for hours. Catching a taxi can sometimes be difficult, so having a car just for you is pretty convenient.
TripleLights is a service that provides customers with the best tour and guide for them. It's like a marketplace of guides from which you can choose. The guides create their own tours so all of the tours are unique and there are many types of tours for Tokyo. You can also send a message directly to the guide to ask questions or request something, for example the length of a tour, before actually booking the tour.
And if you don't find the perfect tour on the list of tours for Tokyo, you can request a tour for half a day, a full day or more, listing what you'd like to see or eat or so on. For example, you can request to have a 2 day tour including all of the top tourist attractions above. All of the guides in Tokyo will be able to see requests like this and the ones that are available during your requested dates will recommend a tour itinerary just for you. So you just have to compare what several guides suggest and see which tour you want to book. This way you can create your own customized tour for however long you'd like.
You should also look at the guides' profile videos to see what kind of person they are and also see the reviews they got from other customers. This is a definite advantage because at most other websites you aren't able to choose your guide nor see what they look or sound like before the day of the tour. So choose a guide that you think will be able to give you a great Tokyo experience and enjoy walking around the city with them.
Recommended Blogs
Shinjuku Gyoen Park: Tokyo Top Park You Must Visit
How Much Does a Trip to Japan Cost?
9 Best Tokyo Food Tours by Local Guides
The 7 Top Places for Matcha in Tokyo: The Real Japanese Flavor
Tokyo Skytree: Restaurant, Fee, Station & More