Hello. Huge welcome to Wa-shoku! And I'm sorry for my trivial pun in the title. Hopefuly I'm not a "pun man?"
First of all, a touch of information about Omotenashi just for your reference. Currently the term, Omotenashi, is one of the key words in Japan's tourism industries. However, it might not be very familiar to inbound travellers who are like, what the heck it is, or if it happenly means something like hospitality.
Exactly. Omotenashi is about doing all you can to have your guests feel happy with your utmost sensitive consideration. Above all, Washoku might be safely said to be the heart and essence of Omotenashi.
Washoku, as you may know well, refers to Japanese cuisine, with "wa" standing for Japan/Japanese and "shoku" for cuisine/food. Currently Washoku may have become an English term.
By the way I've ever heard the BBC news calling Japan "Sushi Empire" on a program covering sushi. (Personally, I don't like the term "empire" very much, though.) Indeed sushi seems so popular all over the world among men and women of all ages. So it might be representative of Washoku which was registered as an intangible cultural heritage by UNESCO in 2013. So I think I can safely say that Washoku is kind of the most excellent/tasty Japan's diplomat.:)
Interestingly, back in the 17th through mid-19th century, such Washoku as world-popular sushi, udon noodles, soba noodles, and even valuable "unaju" (wooden box of rice topped with charcoal-grilled eel) were "fast foods" usually served at food-stands in Edo (former name of Tokyo until the end of the Samurai period, 150 years ago).
As far as Edomae-Zushi with the history of 200+ years, they squeezed sushi (called nigiri-zushi) with fresh fish caught in Tokyo Bay or off Tokyo. (Edo-mae refers to "Tokyo-front") They had to be served as sort of a "fast food" early on, on the spot of the bay area asp without fridges at that time. This might be why, even now, people eat sushi with detoxifying wasabi not just for better taste but for health/sanitation reason as well. (Here's good news for gentlemen with piles. i.e. It is said that a proper amount of Wasabi doesn't cause any harm, but mustard can.)
On the other hand, Kyoto has seen a touch different shushi from ToKyo's Edomae-zushi. Kyoto's sushi is called Kyo-zushi. (Kyo is an old name of Kyoto like Edo for Tokyo). Since Kyoto is an inland city, far from Osaka Bay or the Japan Sea, it was hard to get fresh fish at the time. So what Kyoto sushi chefs did was to compete on boiled sushi rice. How to make sushi rice nice has been the second to none.
Kyoto's specialties are sushi rolls, box sushi, and inari or fried bean curd stuffed with sush rice, among others. If you are interested in sushi rolls, I recommend you to hang around the food corner on a basement of a department store.
So I may safely say that one of the characteristics of Washoku is individuality like home cooking in your country, depending very much on places where you visit, cooks, restaurants, and even the changing of the seasons.
For example, you'll see that seasoning for Udon soup is literally heayy in Tokyo, and light in Kyoto and Osaka. Also a term "Oden", Japanese hotpot with assorted ingredients like daikon, tofu, or fish cake, is often called "Kanto-daki" (kanto referring toTokyo area; daki/taki, boiled) in western Japan.
Washoku is also eye-grabbing as you do in your country. People put massive emphasis on being nice-looking at special occasions, which might be the very "omotenashi" or hospitality, and the heart and essence of Washoku. So cooks can decorate food with seasonal flowers/plants. Actually the more beautifully arranged, the more appetizing!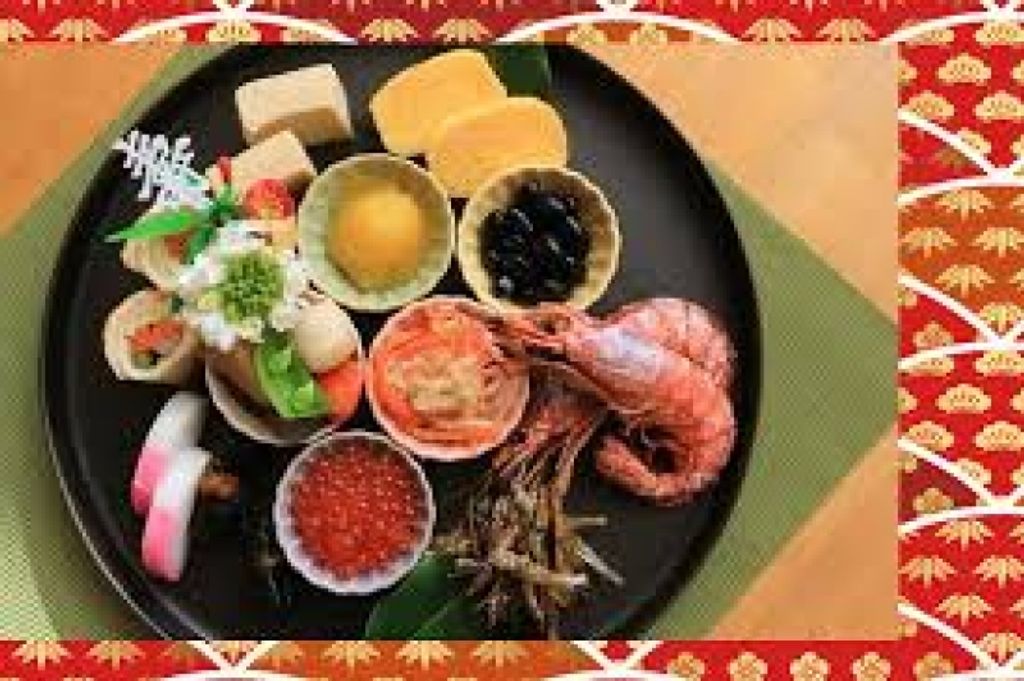 When it comes to "Umami" or a good taste, people often use "katsuo-bushi" or dried bonito shavings for the stock. "Katsuo-bushi" is available at a grocery and supermarket. Actually I've seen overseas tourists looking for "katsuo-bushi" for their gifts at a grocery in Kyoto's Nishiki Market. Also kelp, sake and/or Miso (soybean paste) is often used for seasoning, depending on cooking.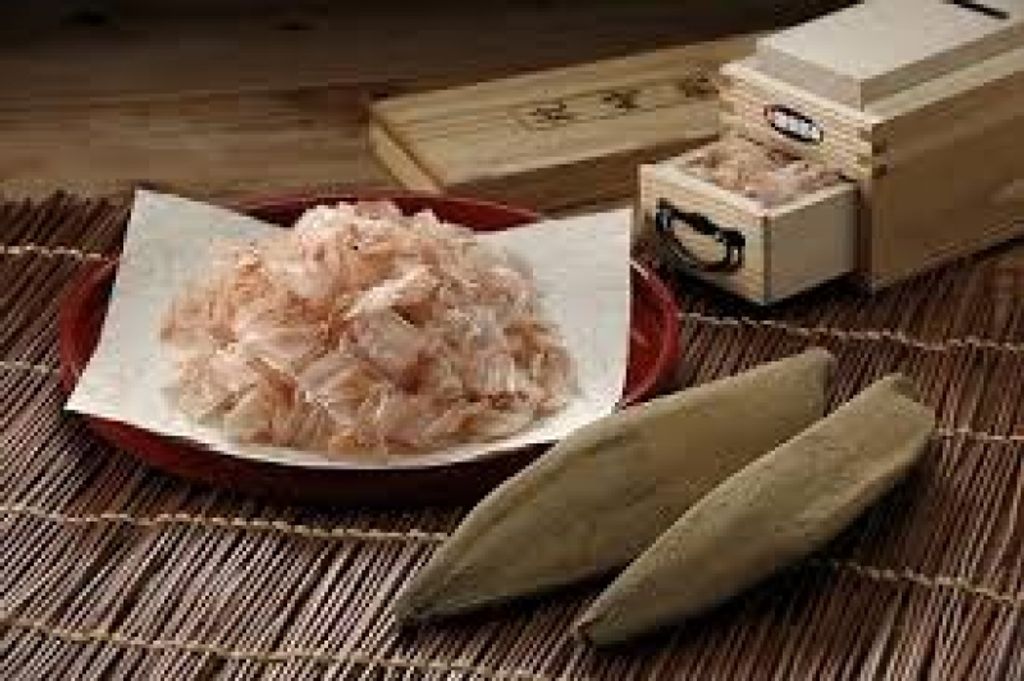 Here's a little more information for those who are saying, "I've thoroughly enjoyed Sushi at a good Japanese restaurant back in my home town. So I'd like to explore the other kinds of Japanese cuisine as well while staying in Japan. Tell me what are your suggestions."
Here's one example of Washoku rankings, from first to fifth, just for your reference. I hope it would deepen your further understanding of Washoku.:)
1. Tonkotsu ramen or ramen noodles in pork bone soup with pork and vege on top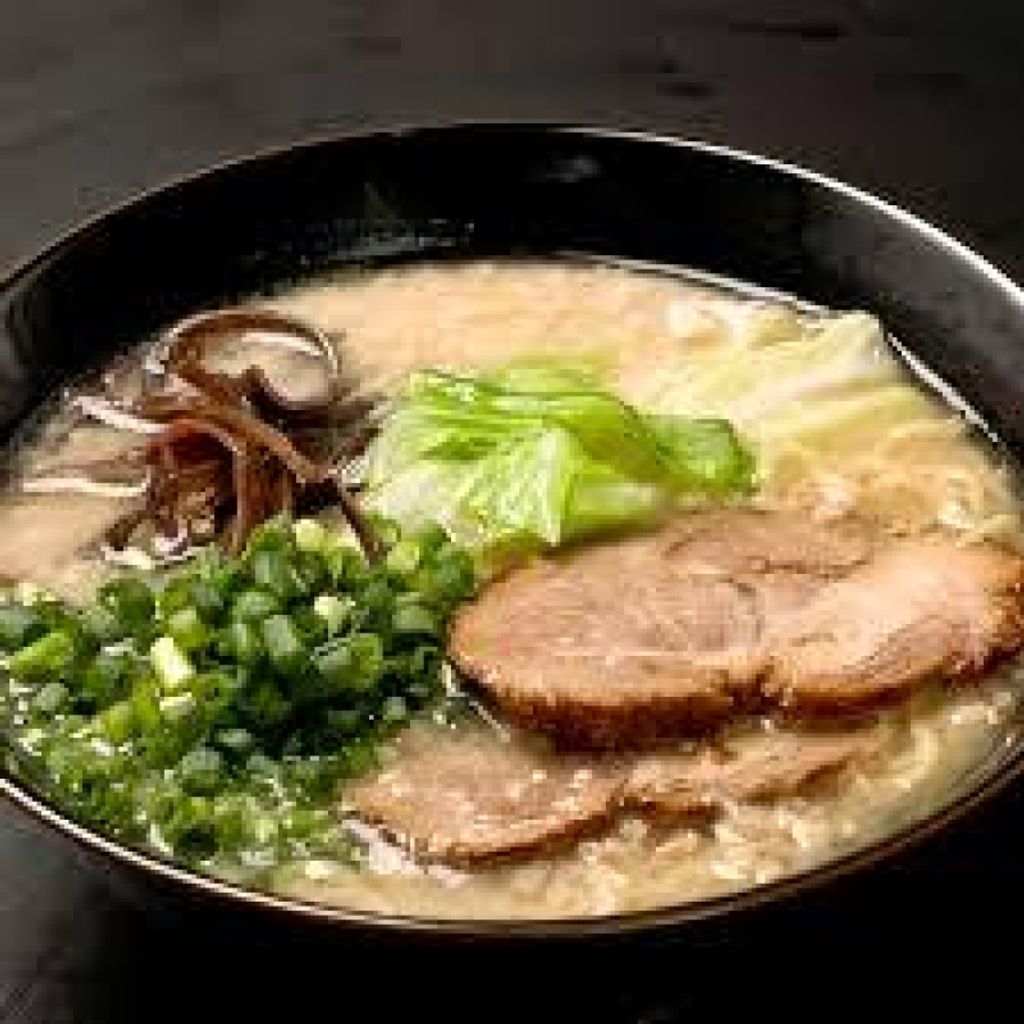 2. Sushi: Note Wasabi or Japanese horseradish has power of disinfection. So eat Sushi/Sashimi with a touch of Wasabi.:)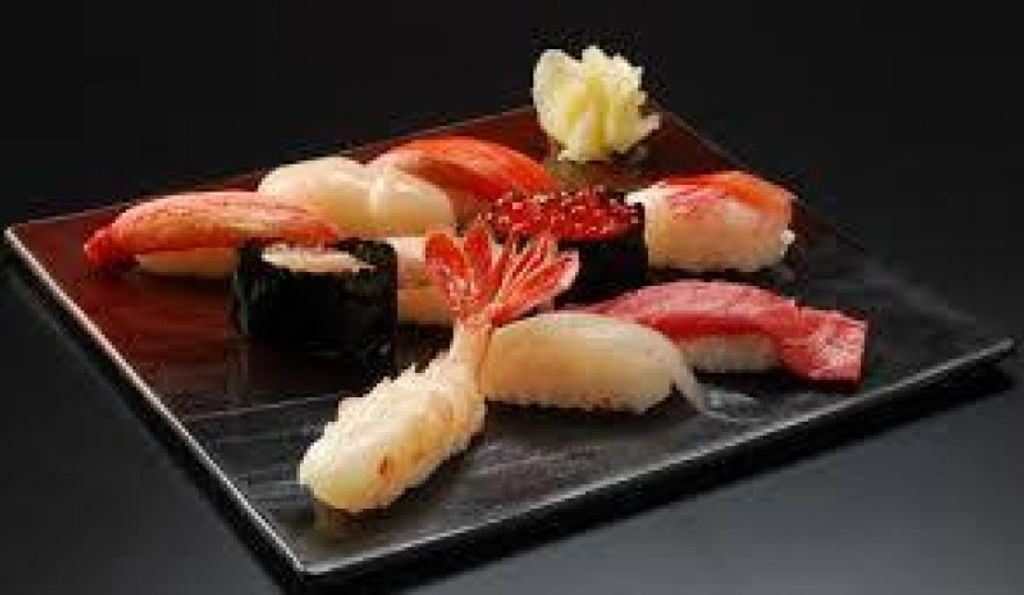 3. Curry rice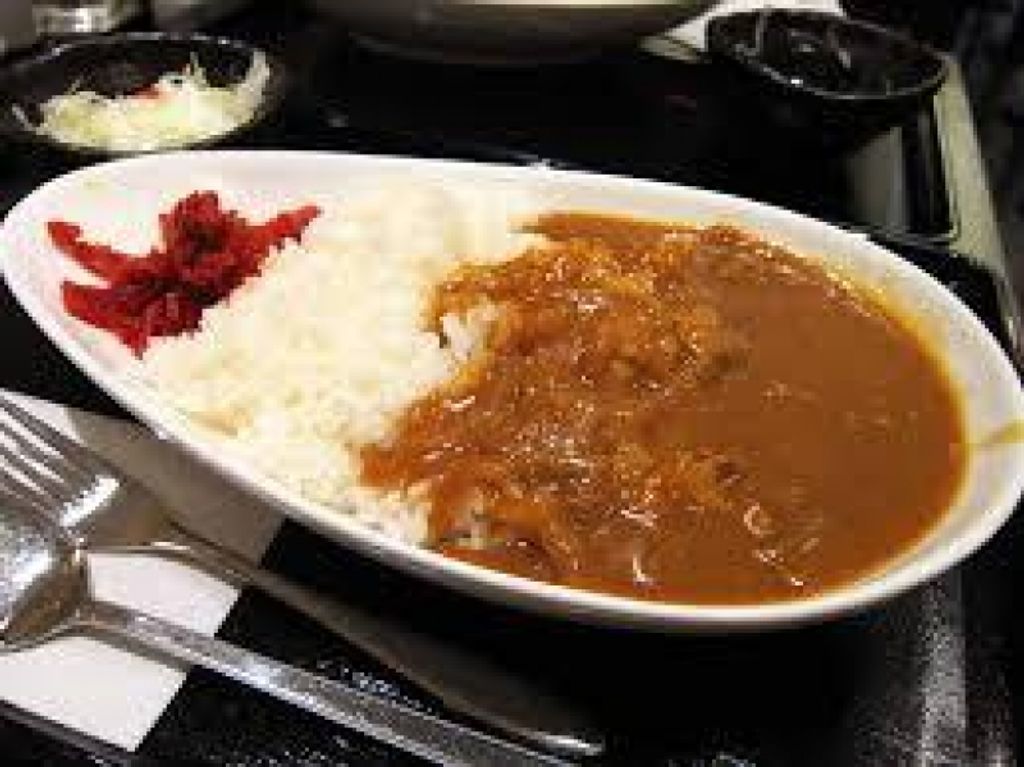 4. Gyoza or deep-fried Gyoza dumpling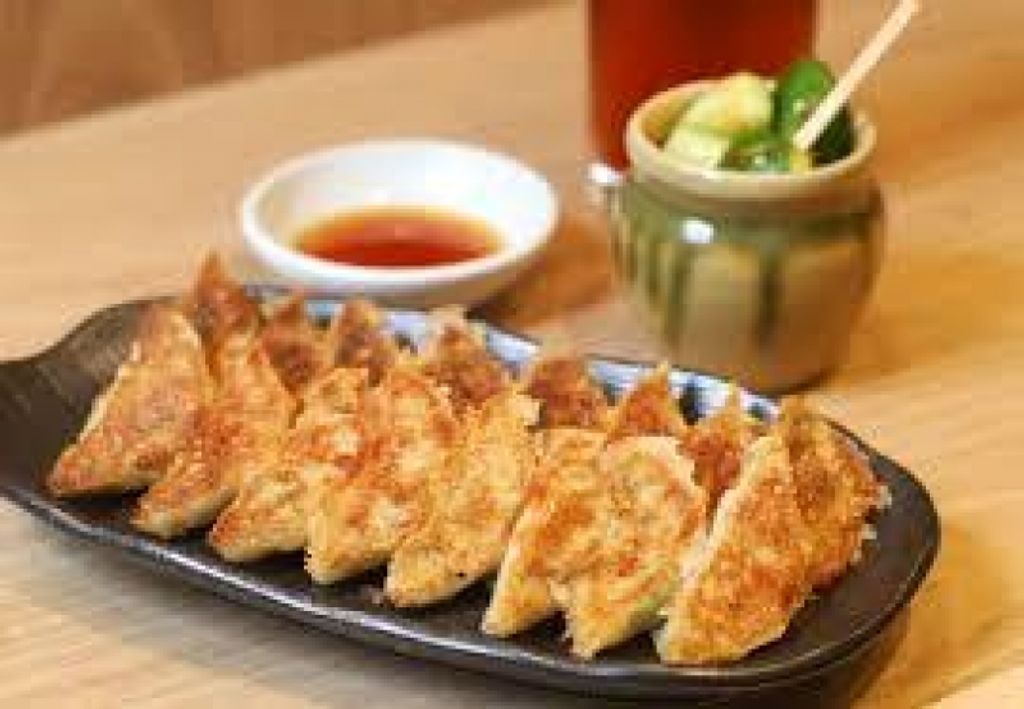 5. Yakiniku or grilled meat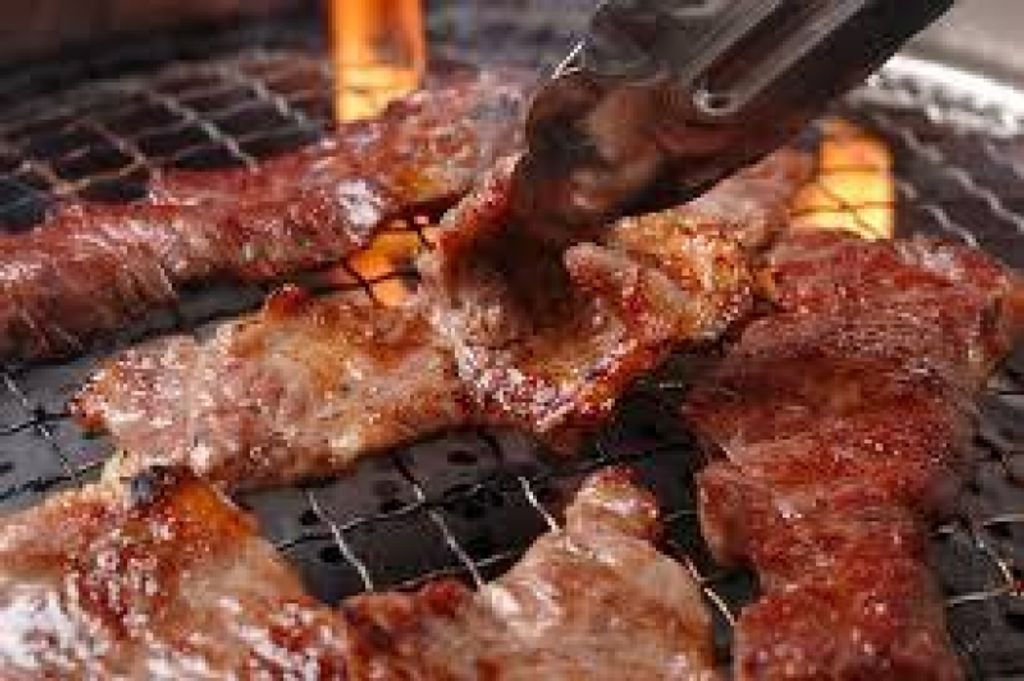 Here's another ranking of Washoku popular among overseas tourists, from first to fifth.
1. Tako-yaki (ball-shaped pancake with bits of octopus, Osaka's specialty)
2. Edamame (young soybean pods, Goes well with peer, Could you visit my blog "Soybean Japan?" Thank you.:)
3. Agedashi-dofu (deep-fried tofu)
4. Tataki (lightly roasted tuna/salmon/beef/bonito)
5. Miso soup (Agian, Could you visit my blog "Soybean Japan?" Thank you.:)
Here're are two super lovely shots; a family exploring "Kaiten-zushi" at a sushi-go-round restaurant in Kyoto, and a happily married couple experiencing tea ceremony. It's YOUR turn to give it a go.:)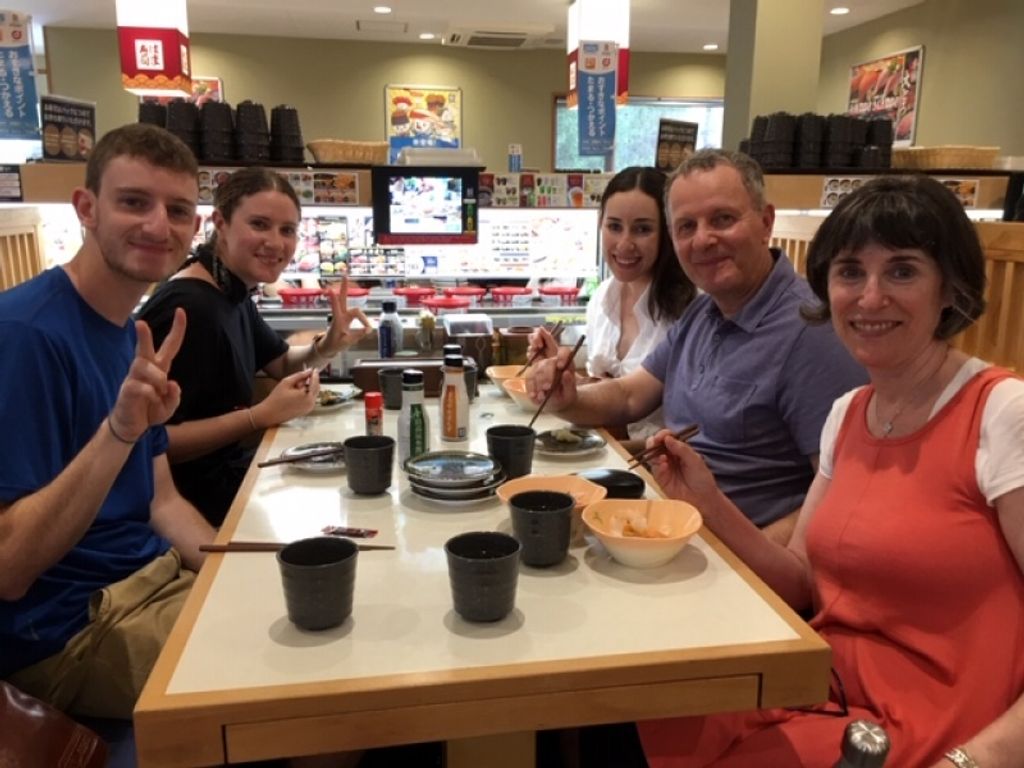 Finally, massive thanks for visiting "Washoku." Here's one of my recommendations. That's "Katsu(-retsu) curry" or curry rice with a cutlet on top. The crunchy cutlet, soft juicy inside, literally goes very very well with mild curry! Indeed katsu curry gets me going! So, I'd like you to enjoy the following "AIR" Katsu curry. .......... How do you like it?:)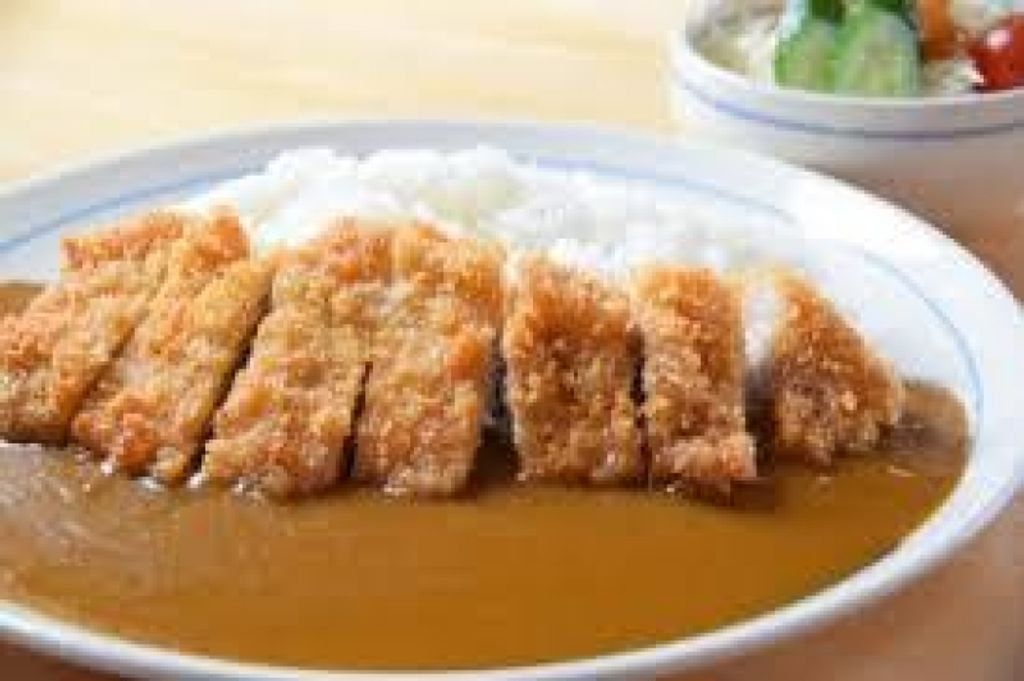 If you don't eat Katsu-retsu, how about Hiroshima's oyster curry, which is well-known among curry lovers? It might be worth a go if you aren't allergic to oysters.
Also for those who don't like rice very much, "curry bun" or a touch crisply fried bun with juicy cury inside might be another "yummy"choice, I think. So don't pass by a bakery.:)
Thank you for joining. Covid-19 pandemic is still going on. So stay safe.:)