Do you like "Finding Hidden Mickeys" at Disneyland? If so, I'm pretty sure you can enjoy visiting Akasaka Palace, State Guest House!
It's Japan's only neo-baroque European-style palace, just looks like London's Buckingham Palace, however, you can find Japanese elements within a western palace as well, and most of them are a bit difficult to find!
What's Akasaka Palace?

Akasaka Palace was built as Crown Prince's Palace in 1909.
Japan returned to the international community after World War II and the Japanese government needed a place to welcome a number of foreign dignitaries; so the facilities of Akasaka Palace were extensively restored and remodeled in 1974.
After the massive repair work in 2009, Akasaka Palace was designated as a national treasure representing one of the splendid Japanese architectures.
Akasaka Palace is still a place to welcome distinguished guests such as monarchs, presidents, and prime ministers, as well as a venue for international conferences, including summit meetings.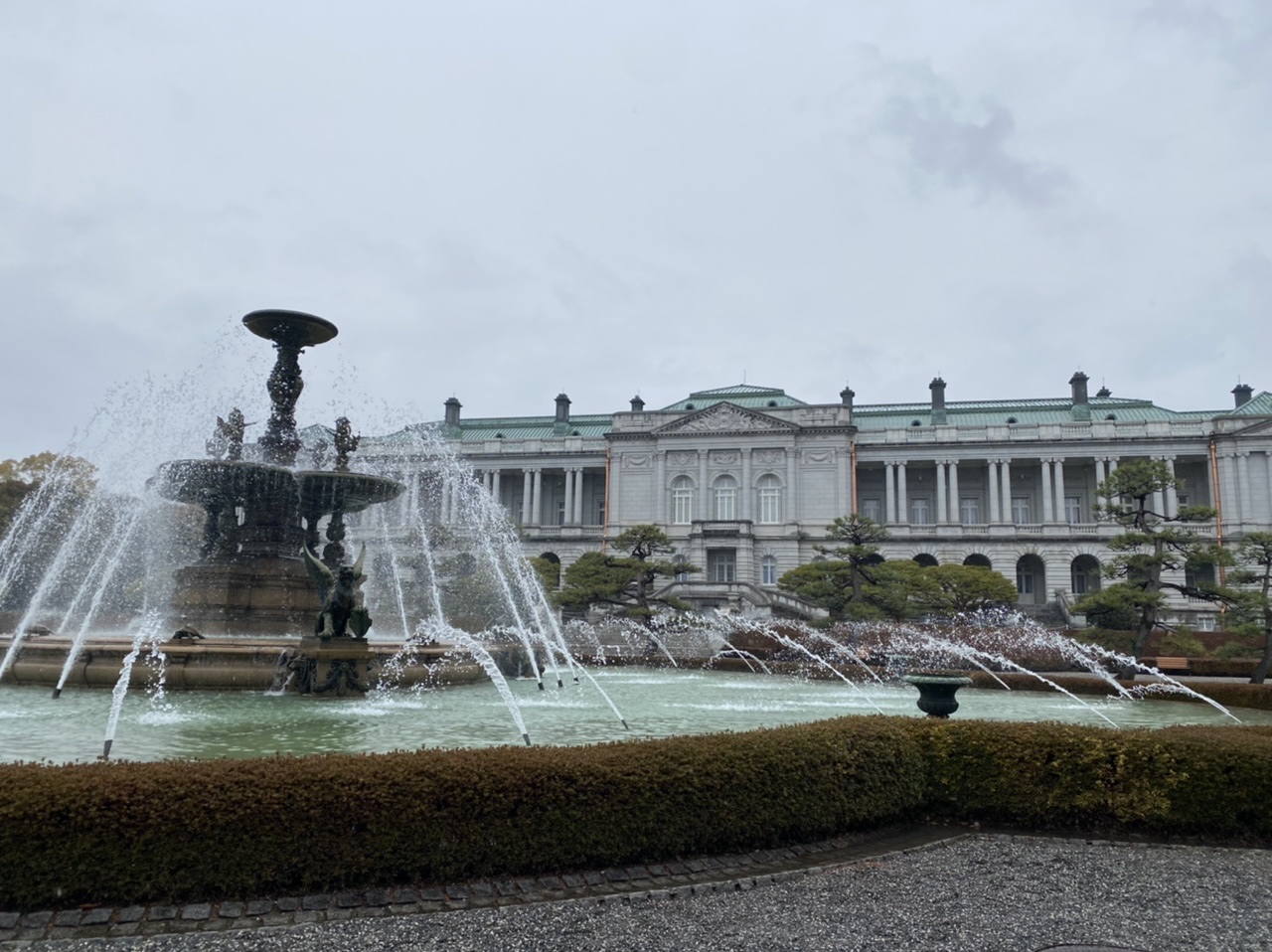 Where's Akasaka Palace located?
It's located in a center of Tokyo, so you can visit easily during your trip.
What kind of Japanese elements, "Hidden Mickeys", can you find?
Despite a completely European-style architecture, you can find some Japanese elements such as...
The coat of arms of the Imperial family and Japanese government is affixed around the structure.
Statues of samurai armors decorate the roof of the palace.
An art of cloisonne ware designed and crafted by Japanese artisans decorates one of the halls.
Japan's national flags on the ceiling.
Pines and cherry blossoms in the garden
A fountain with statues of turtles
...You can find more if you visit the actual place!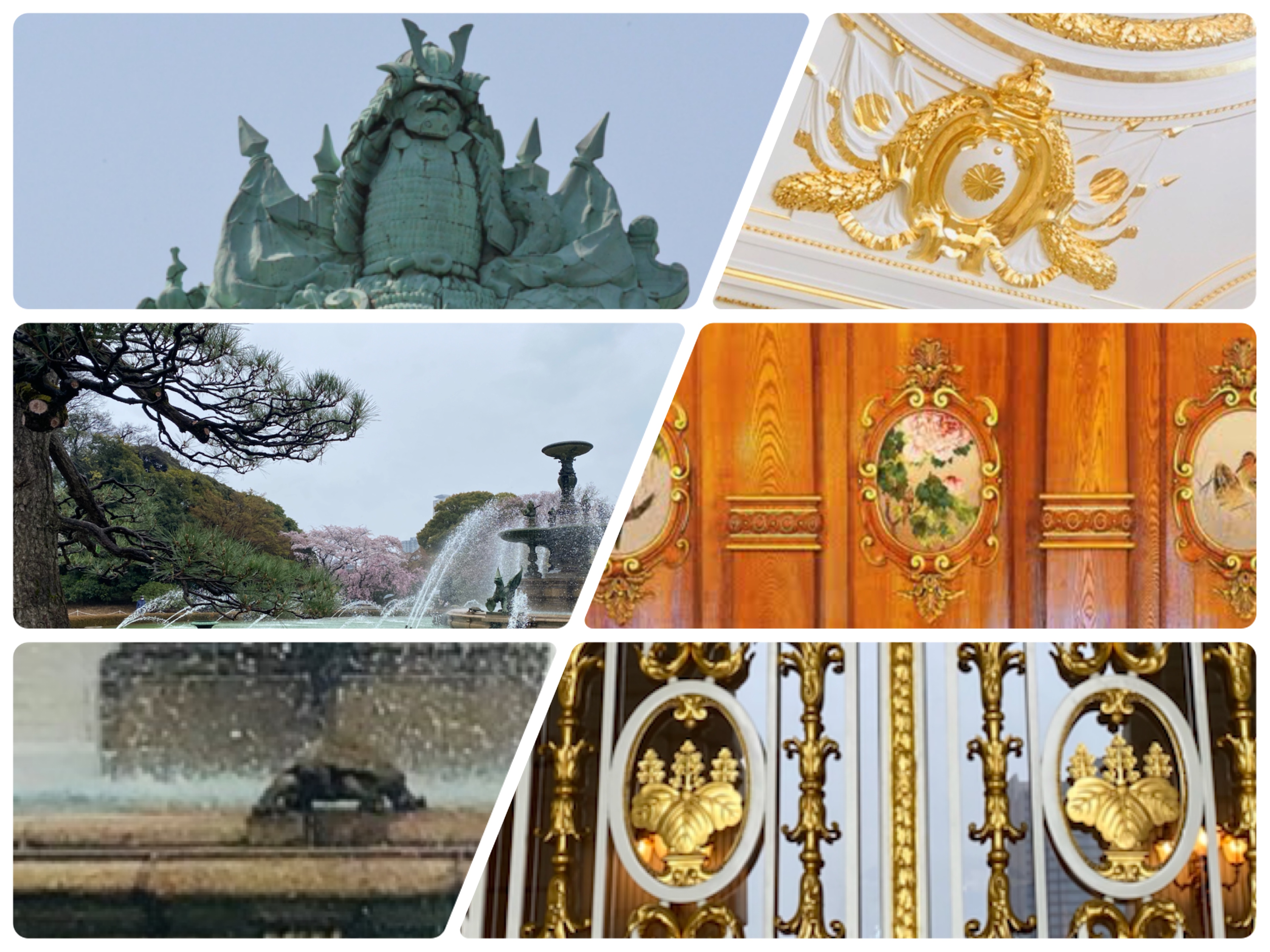 How much is an entry fee?
The price is ¥1,500/free/500, adult/child/student.
How about the opening schedule?
Wednesday is a regular holiday. You can check the opening schedule at the official website.
What else can you enjoy around Akasaka Palace?
After visiting Akasaka Palace, you can enjoy tea time around the place!
If you're interested in an afternoon tea like the photo below, you need to book in advance.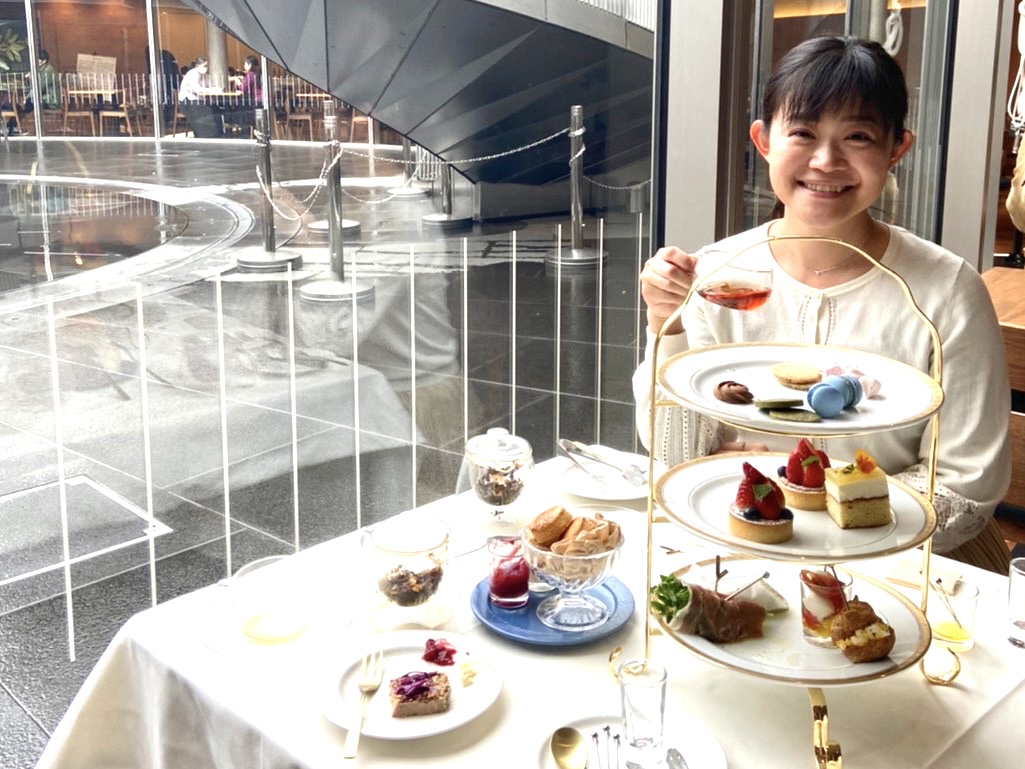 Although you can book an afternoon tea inside the Akasaka Palace garden, you have to spend a tea time outside regardless the weather, so I strongly recommend a cafe in front of Akasaka Palace which can reserve a seat inside the building.
*Note; this cafe is currently stopping to offer the afternoon tea menu for some reasons since May 2022. Please contact me for the updates.
If you're interested in visiting Akasaka Palace, book my tour and enjoy "Finding Hidden Mickeys"-like game with me!