Hello, guests who are dreaming to travel to Japan!  I'm really sorry that Japan has not been able to welcome you from abroad yet.  Today, I would like to write about Fushimi Inari Shrine with pictures so that you will get interested in Fushimi Inari Shrine and choose this place as one of the places you will visit in your near future.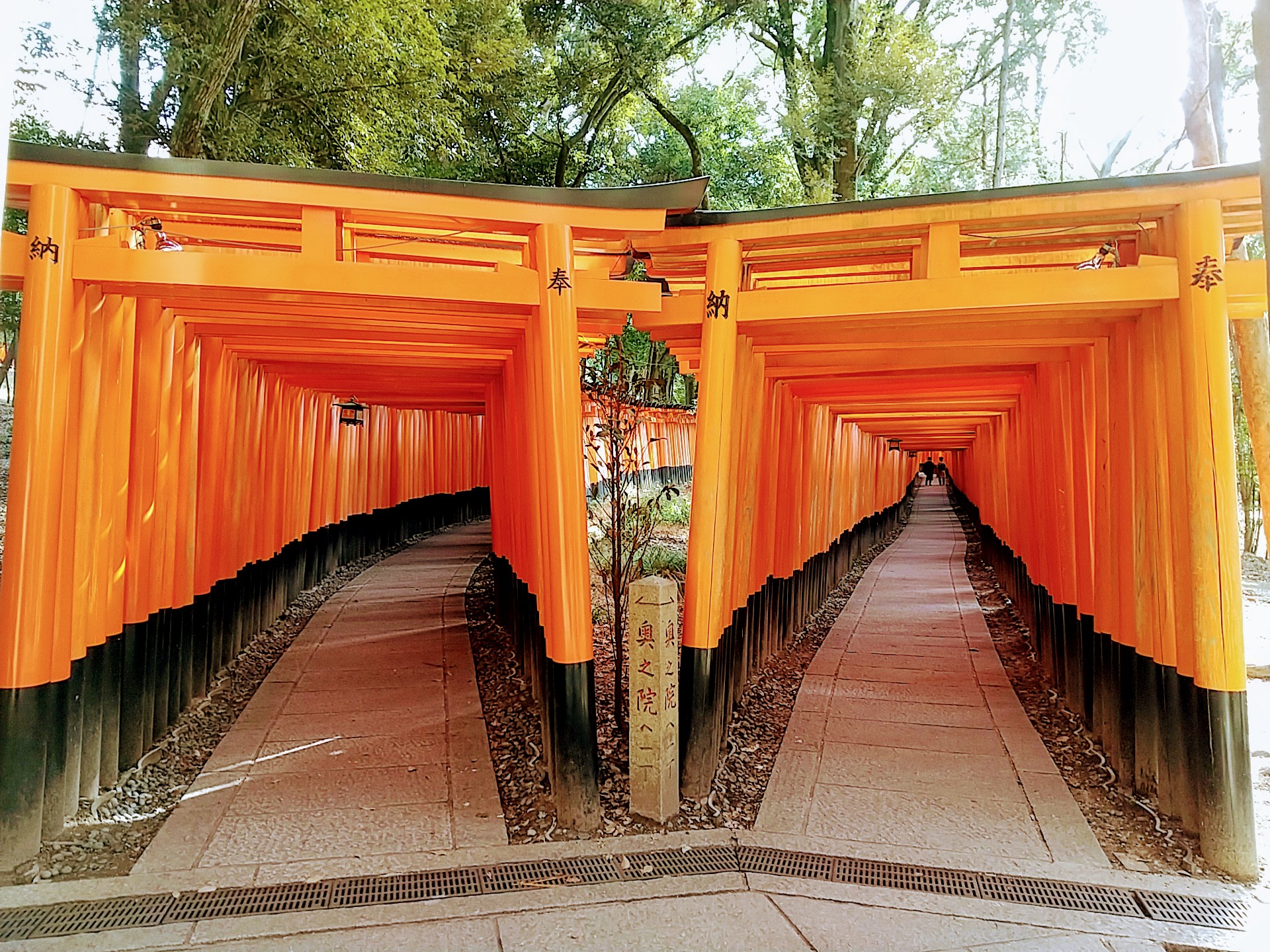 Fushimi Inari Shrine is one of the most popular sightseeing spots for visitors from abroad in Kyoto. This shrine is said to have originated in the 8th century, and the headquarters of more than 30000 Inari shrines all over Japan. (It was completely destroyed during the war and was rebuilt in the 15th century.) 
Inari is a deity of rice crop and Japanese people have worshipped the deity for such a long time. You can find many (statues of) foxes which are the messengers of the deity in this shrine. You will notice that someone have rice ears, key, scroll and gem in their mouth. Some foxes don't have anything. Rice ears is a symbol of huge harvest because Inari is a deity of agriculture. The scroll represents wisdom. The gem represents the virture of Inari deity and the key is said to be the key of warehouse of rice.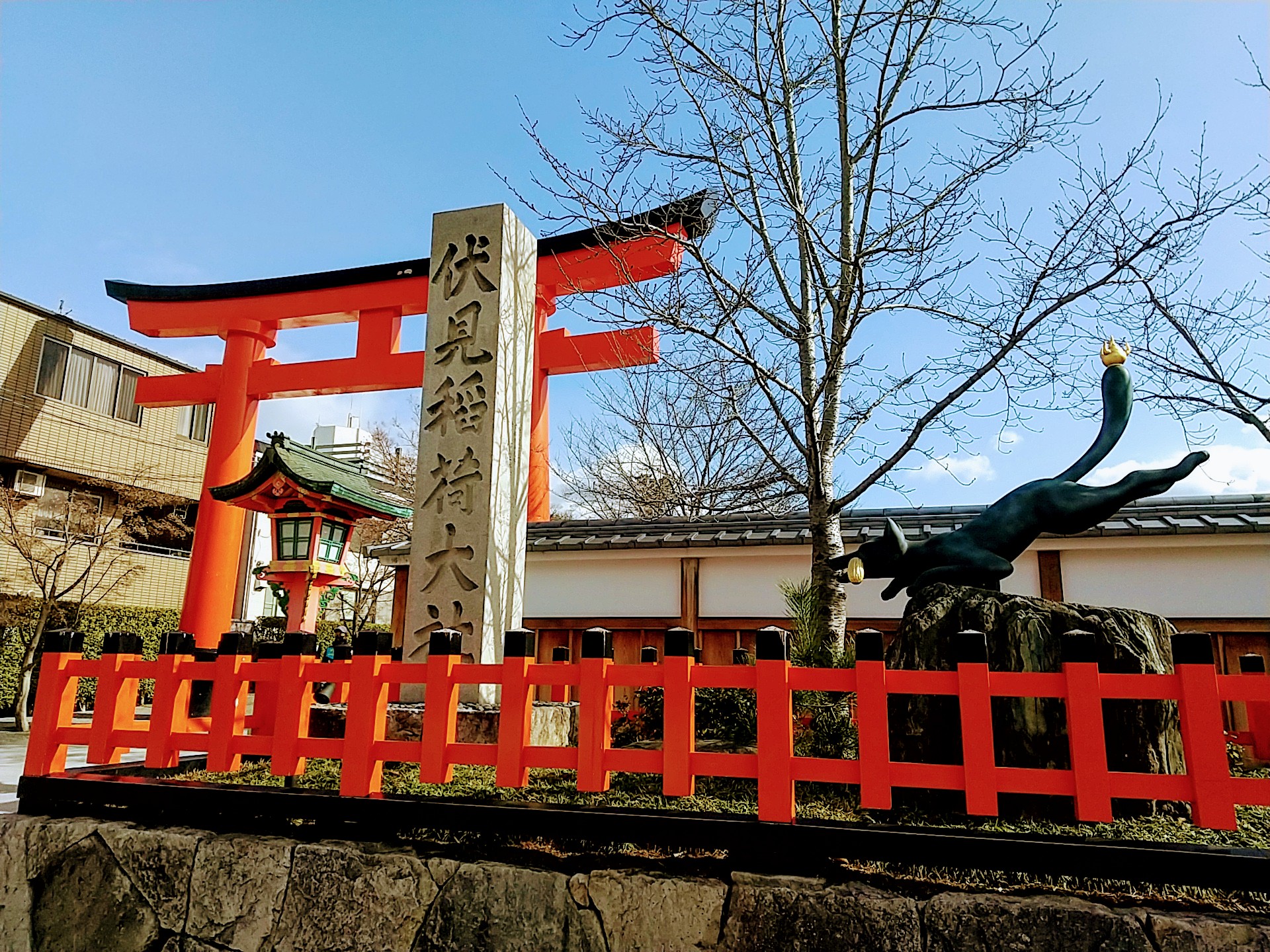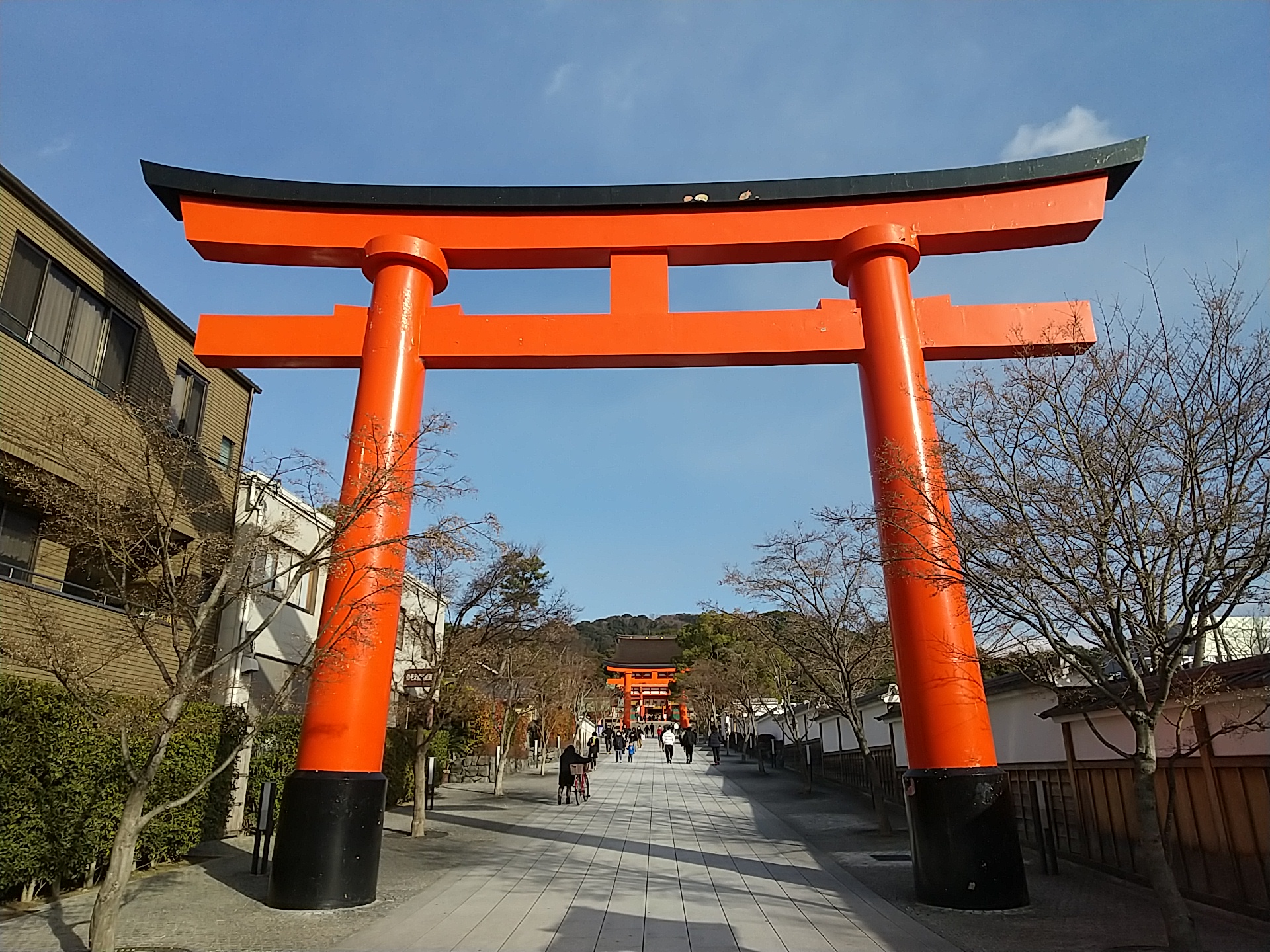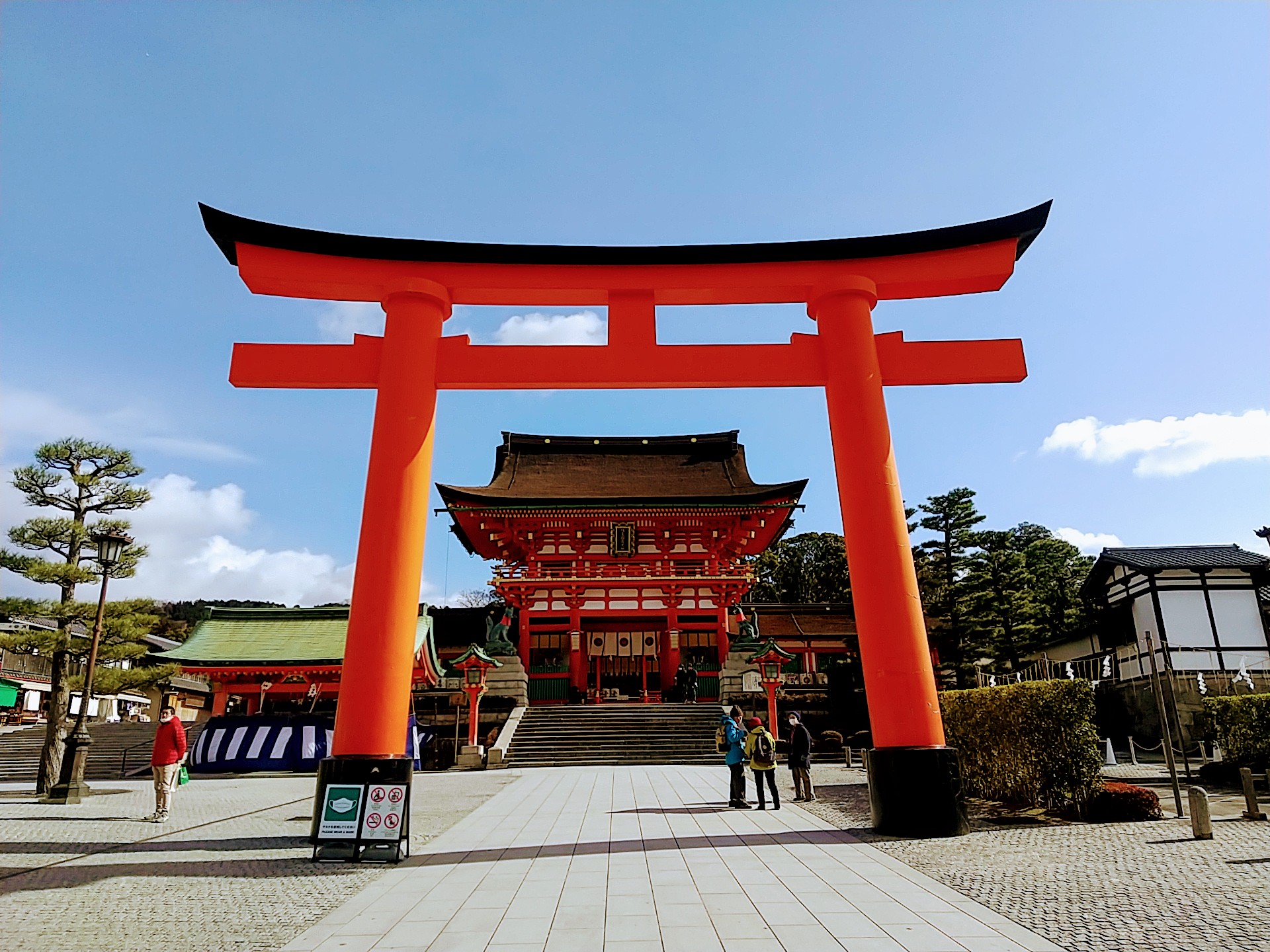 Now, it's also very popular as a deity for the business prosperity. Many presidents of the companies visit this shrine wishing for their business success during New Year's Holidays.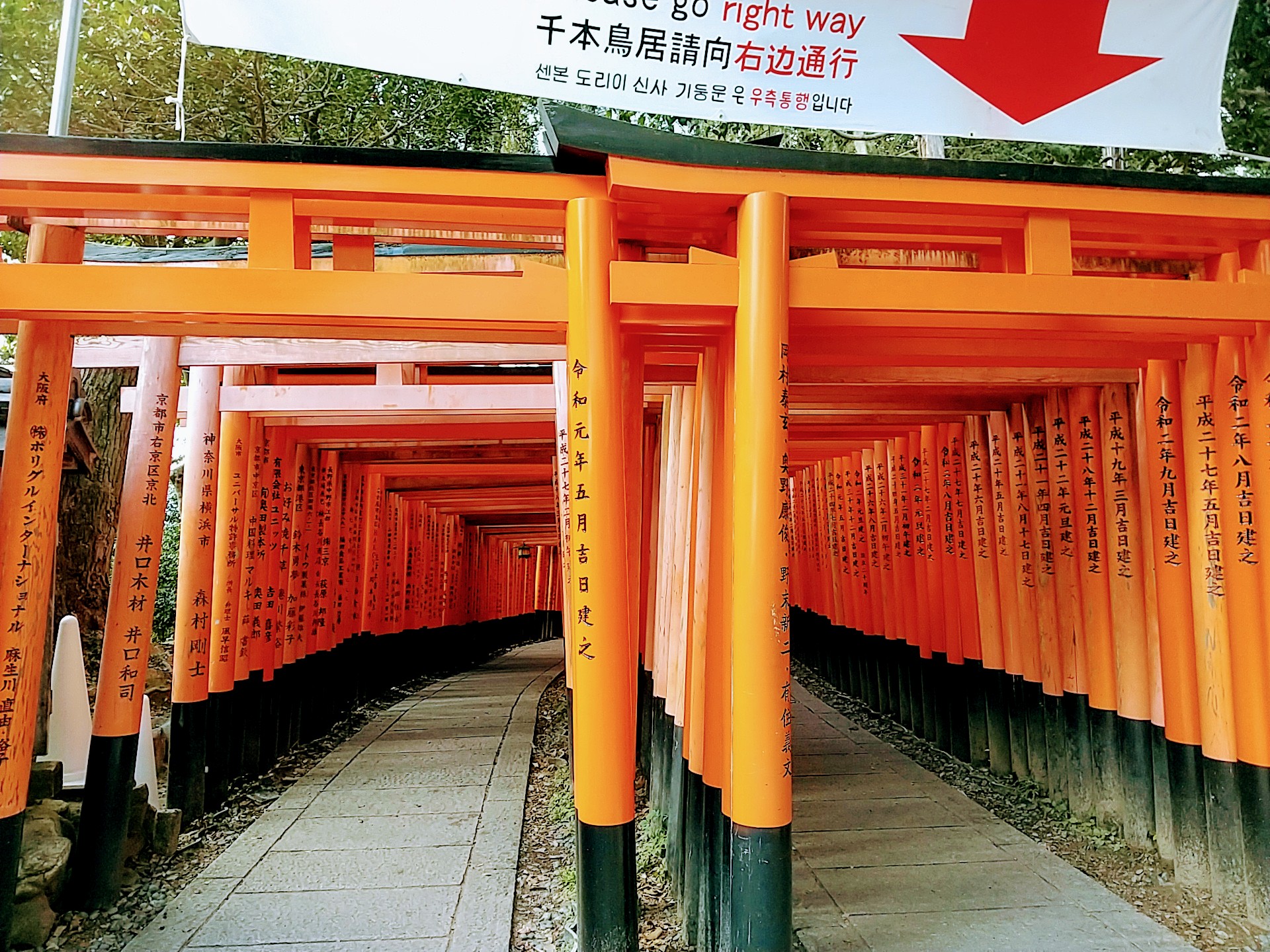 Fushimi Inari Shrine is especially popular for its torii gates standing very closely each other. This area is called 'Senbon Torii', meaning one thousand torii. ('Sen' means 'one thousand' in Japanese, however, it also means 'So many'.) Have you ever seen the movie, 'Sayuri (Memories of a Geisha)?  It is a story about a girl who was born in a poor family and grew up to be the best geisha. A girl later became Sayuri, ran through the vermilion torii gates in the movie.
It is said that there are more than 10000 torii to the top of Mt. Inari.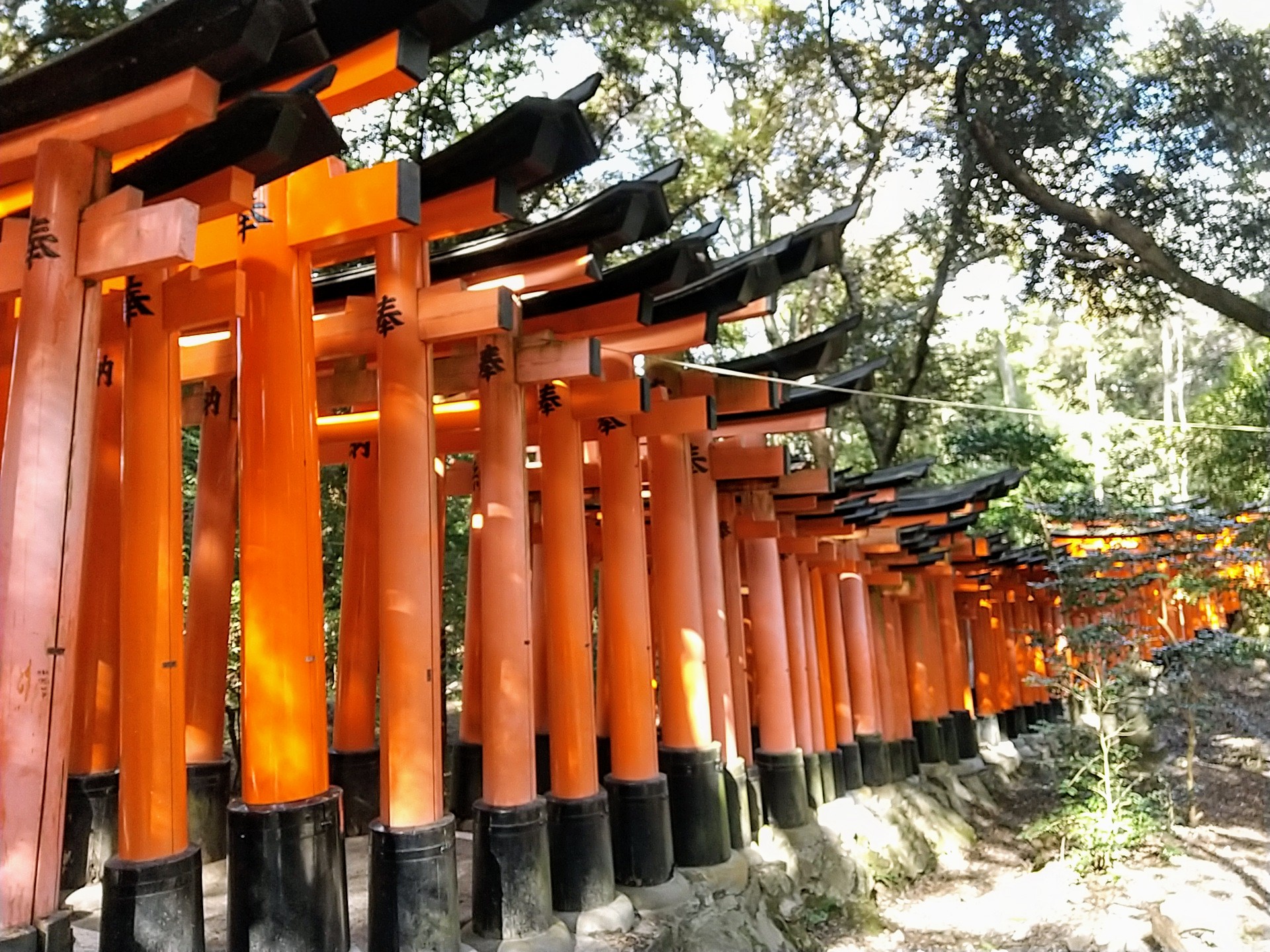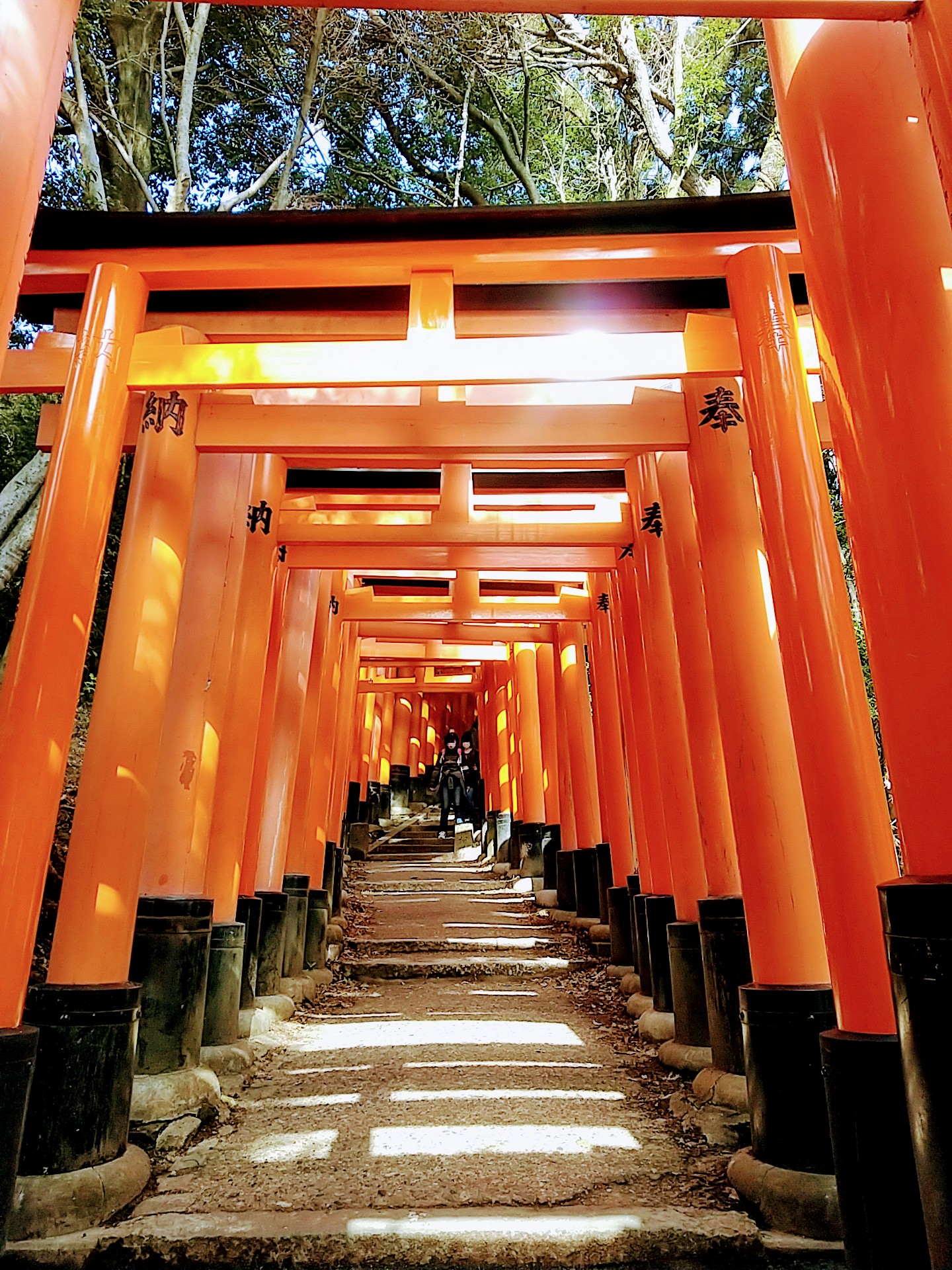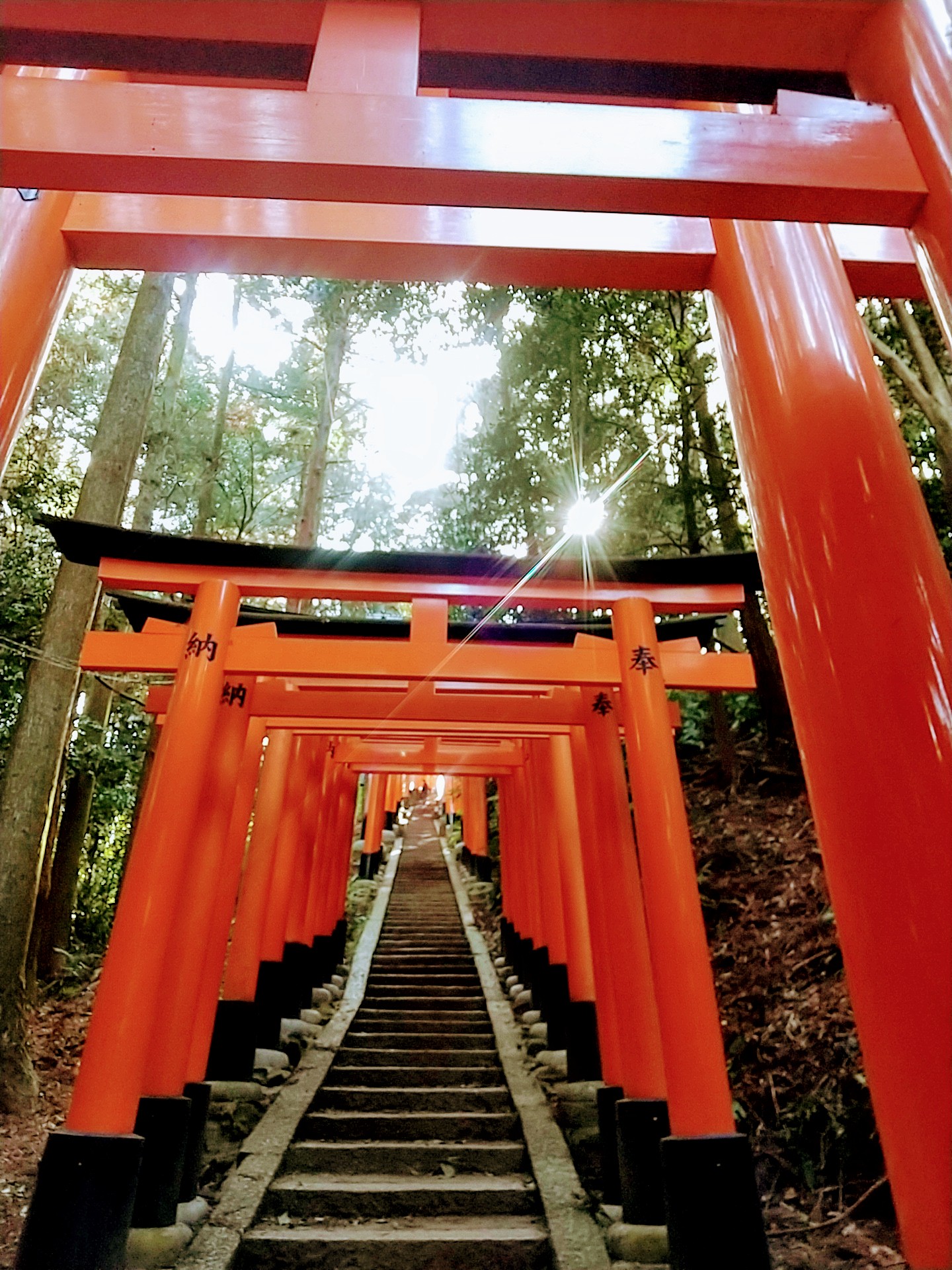 All of these torii gates were donated by people and companies. You can see the name and date of donation on each torii.  '奉' means 'service' or 'dedicate' and '納' means 'offer' or 'dedicate'.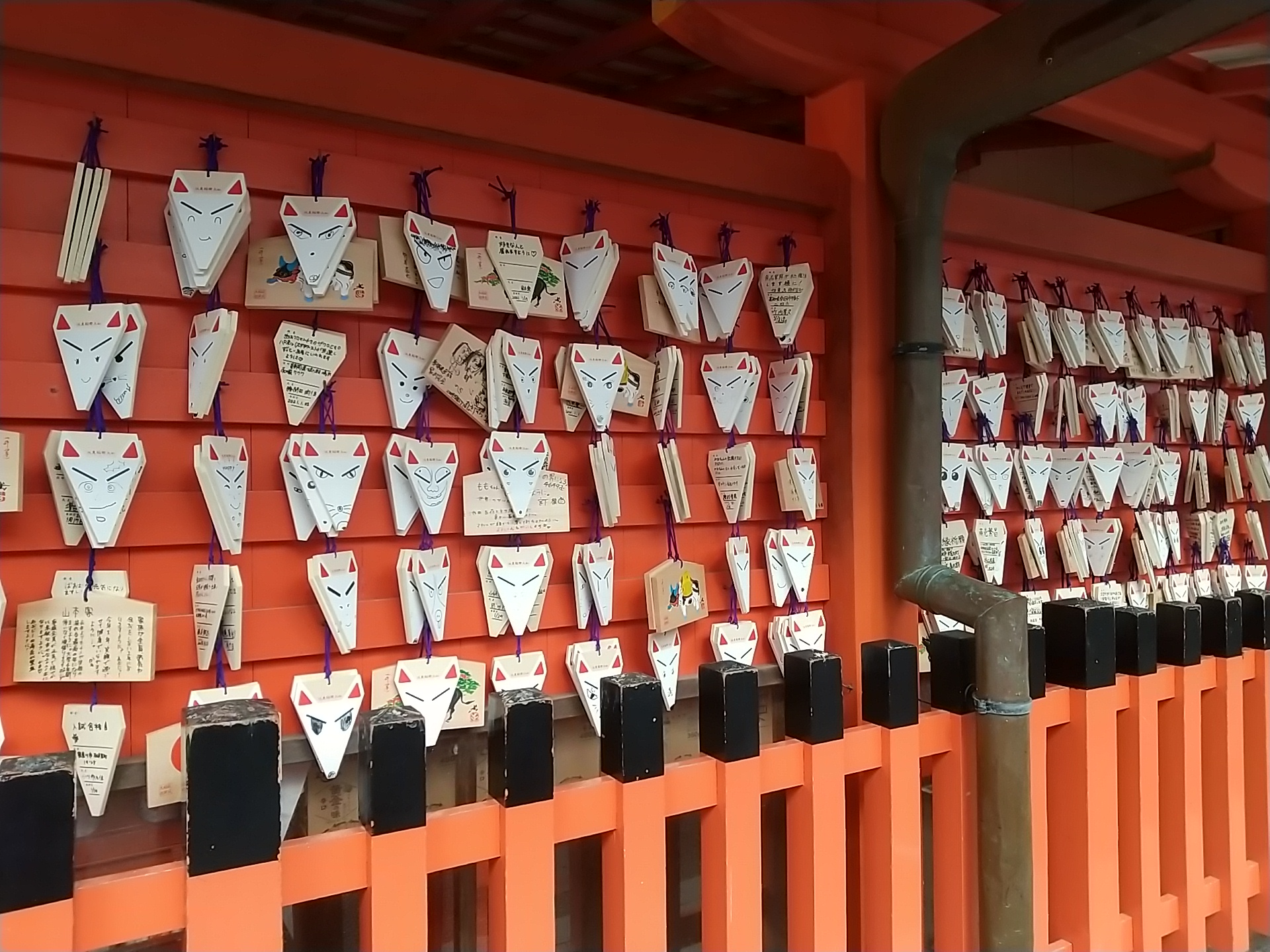 Ema, wooden votive picture tablet of this shrine has a unique shape, face of fox. You can draw face, write your wish, name, and donate it to the shrine.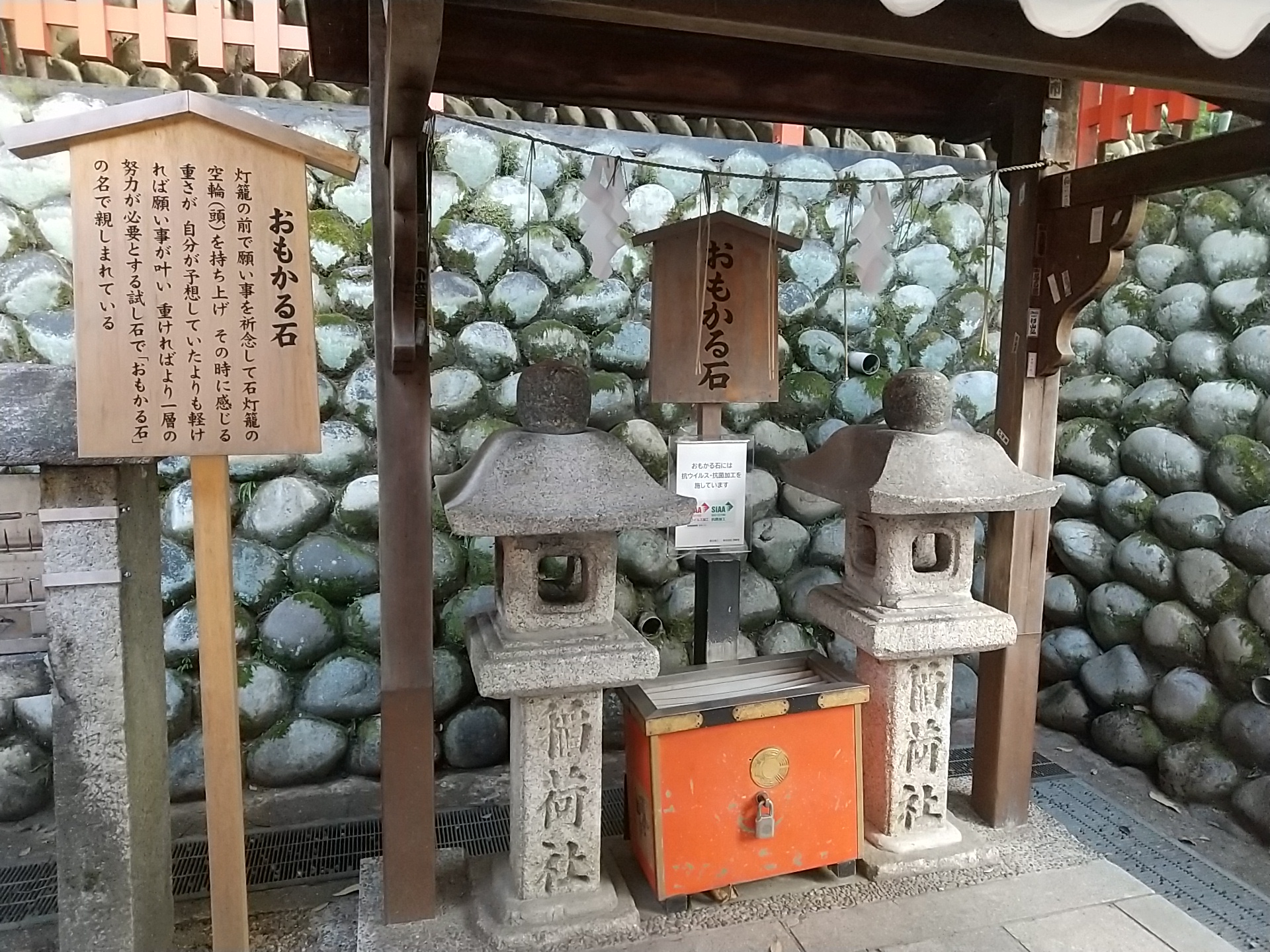 You can try 'Omokaru-ishi' (heavy or light stone).  Make a wish first, and then hold up the stone on the lantern. If you feel the stone light, your dream will come true soon, and if you feel the stone heavy, you will need some time to realize your dream.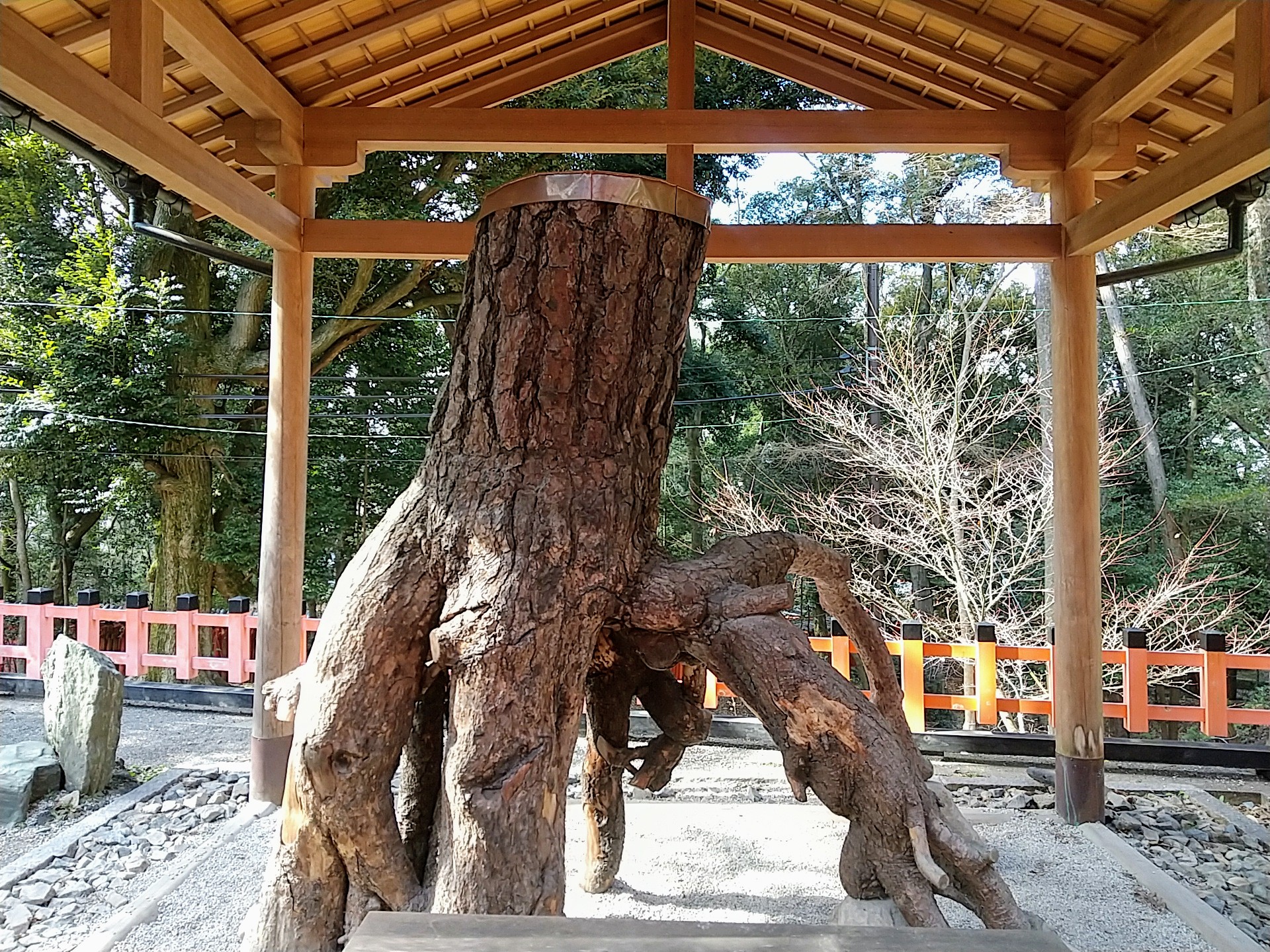 This is 'Neagari-matsu', a pine tree with its roots raised above ground, originally stood by the approach, died, and was transferred to this place. It is said that this root of a pine tree will give you divine virtues. It's an auspicious pine tree! If you touch this and your waist and knees which hurt, you will get relief from pain. People who wish their business prosperity like this pine tree because this is called 'Neagari' matsu, which has the same sound 'The price of the stock will go up' in Japanese. ('Ne' means 'price' and 'agari' means 'go up' in Japanese.)  Also, please don't forget to look around from here, because you can see the superb view of 'Senbon torii' standing closely each other.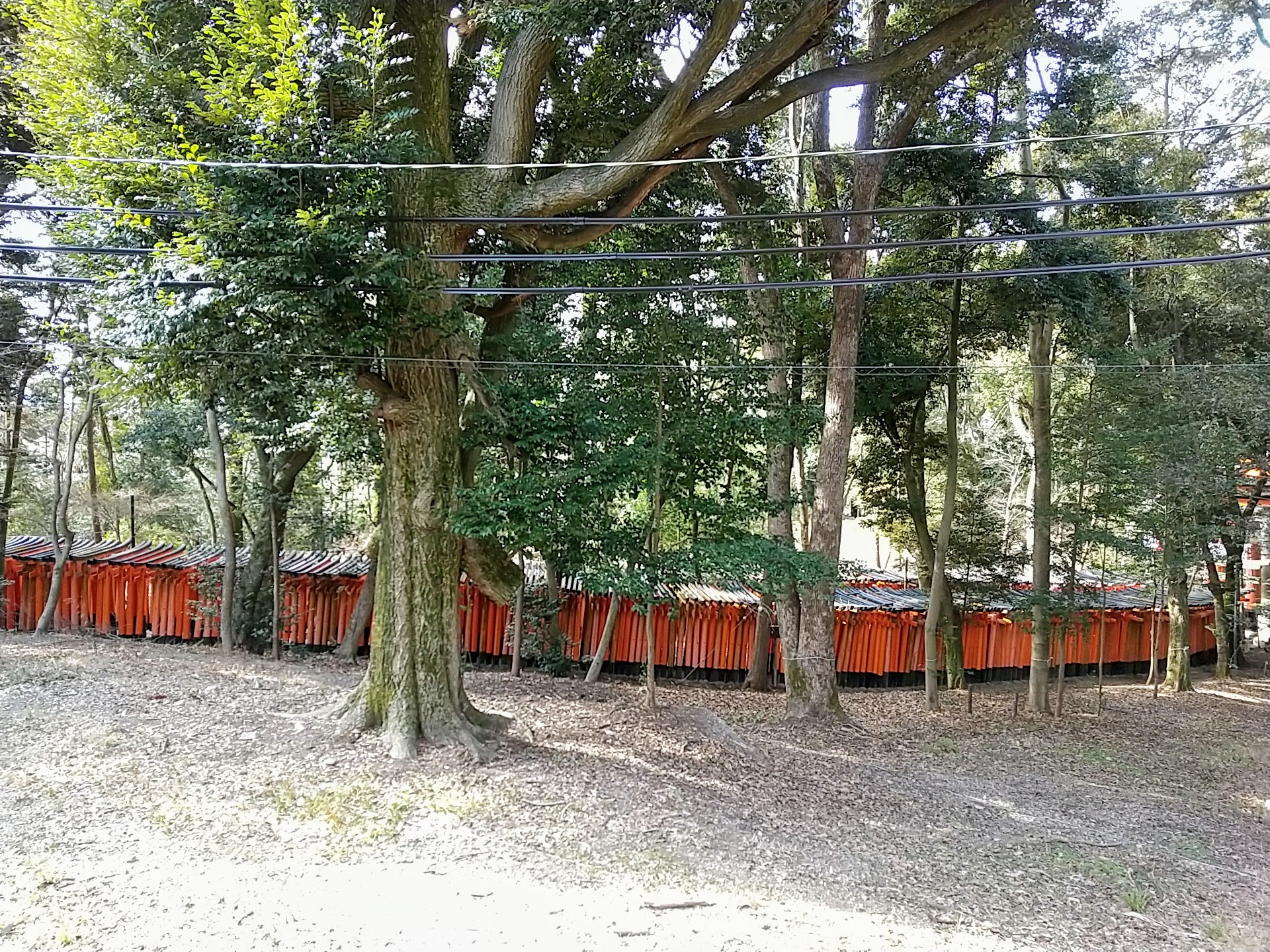 I have often been asked by my guests, 'How long does it take to the top of the mountain?'  It takes 80~100 minutes on foot to the top of Mt. Inari. You will find many small shrines on the way to the top.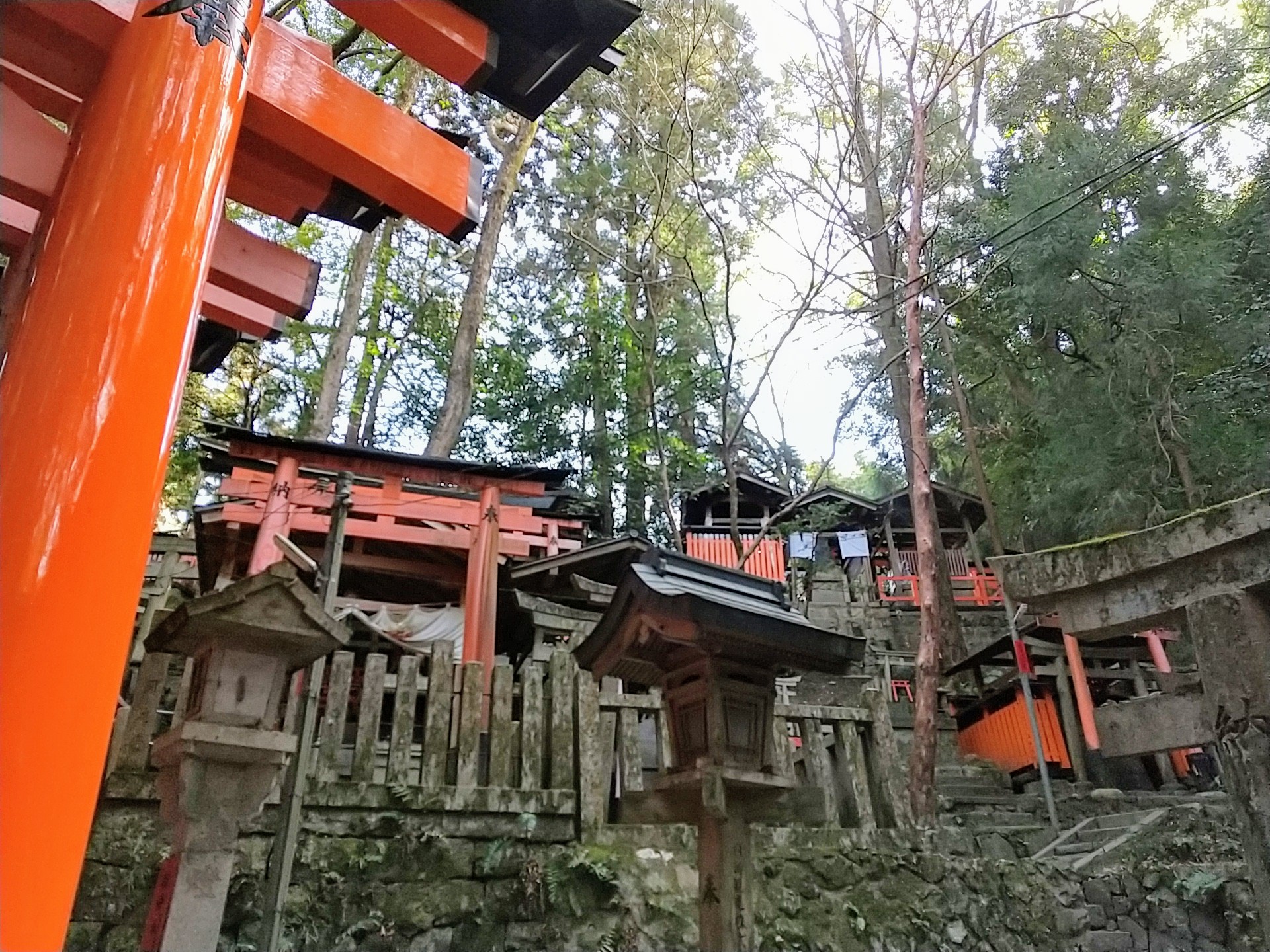 From here, 'Yotsutsuji', you can enjoy beautiful panorama view of Kyoto city.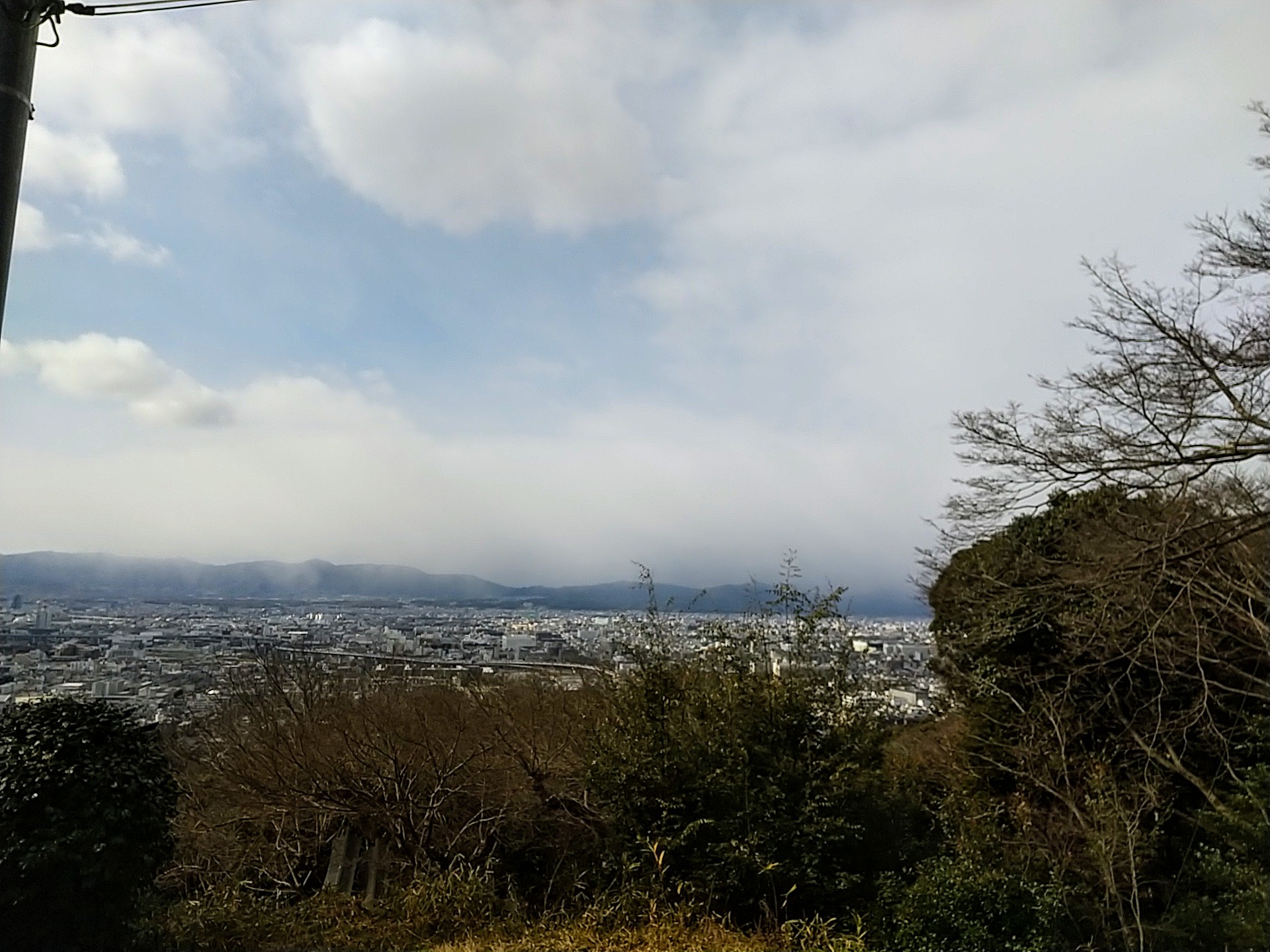 This is the top of Mt. Inari. You can find many small shrines here, too.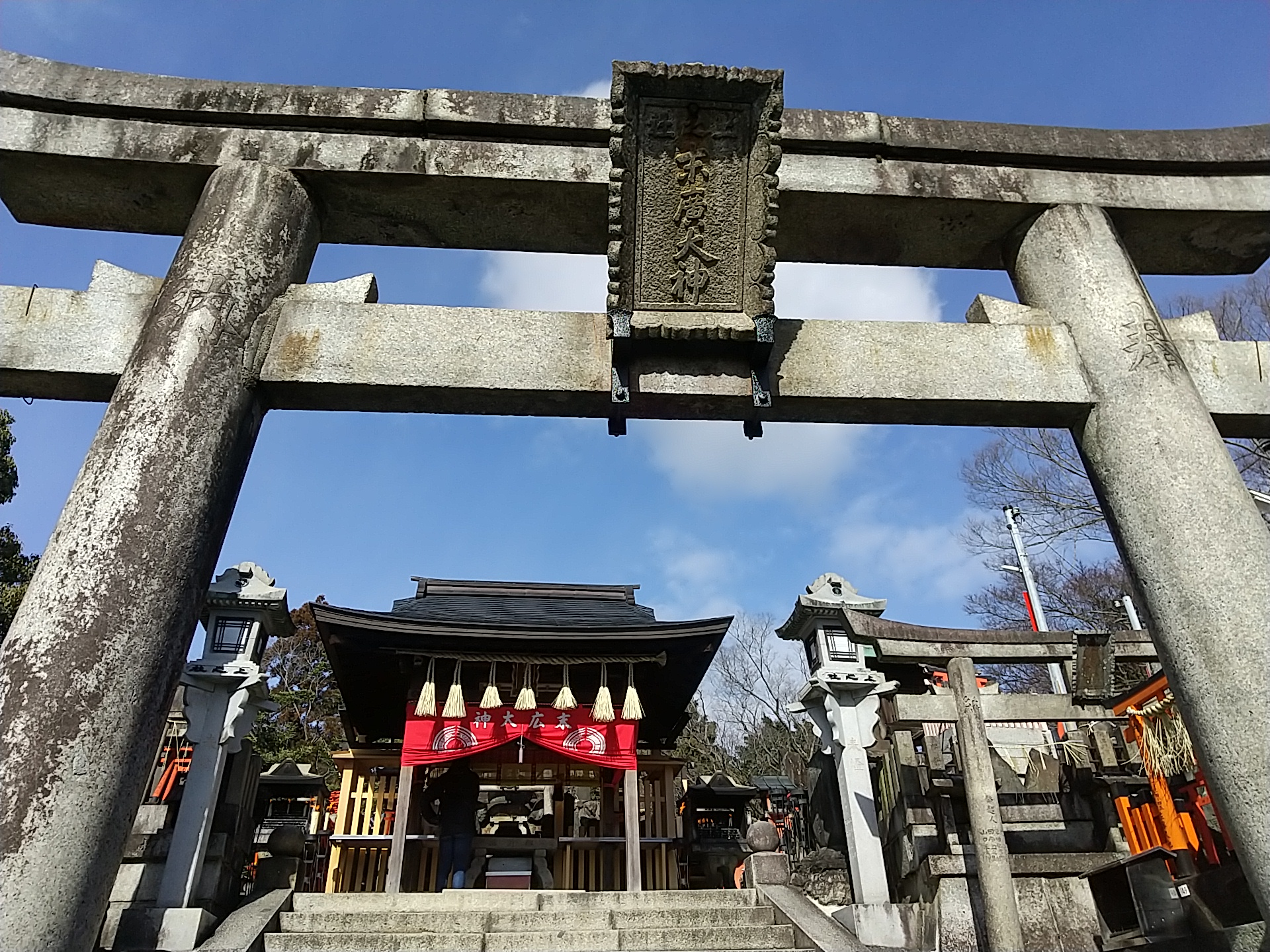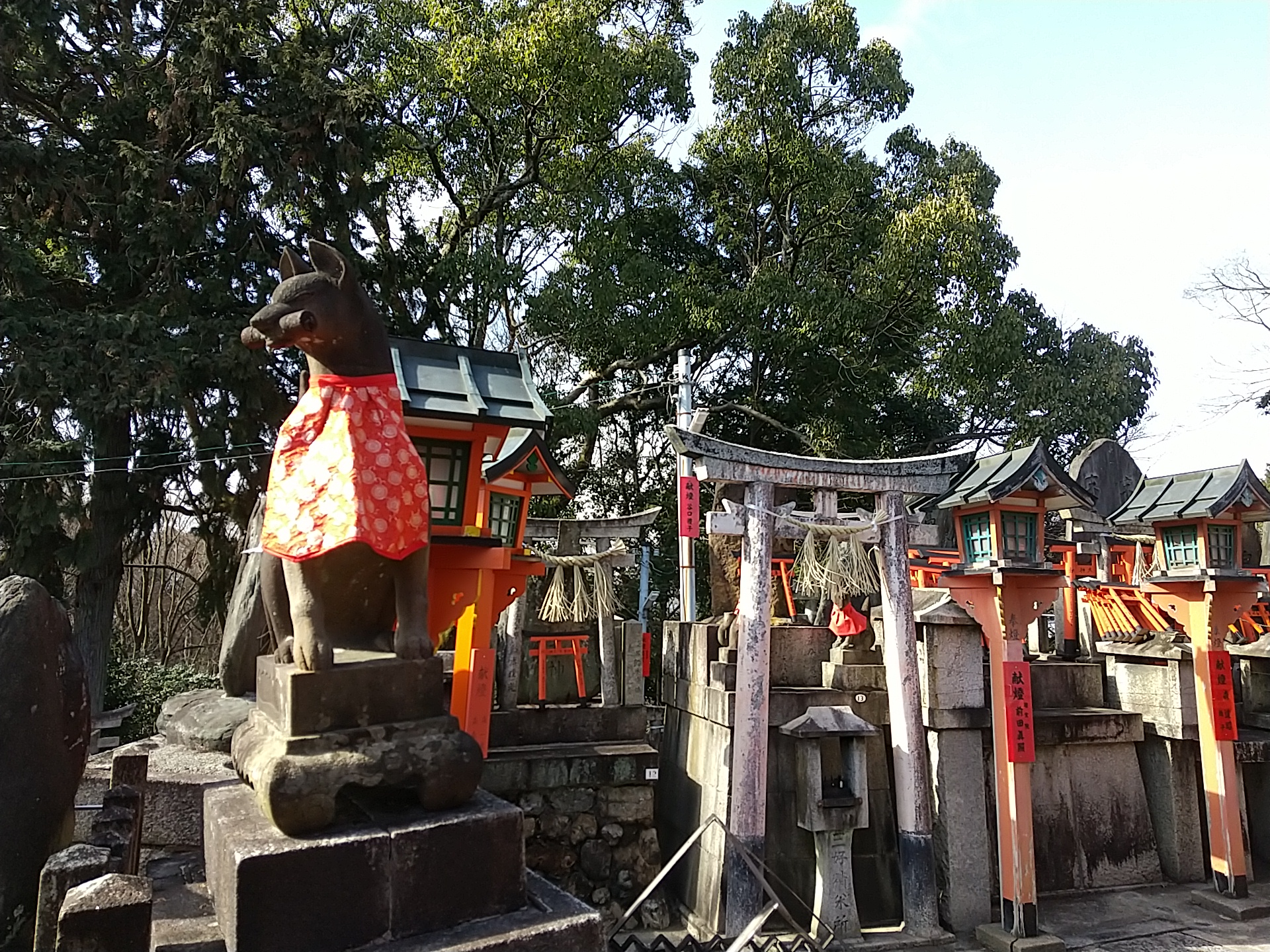 Foxes will welcome you anytime here in Fushimi Inari Shrine.
This is my favorite fox in Fushimi Inari Shrine. He (I believe 'he')  has watched me saying 'good bye' to my guests, hugging them, and taking pictures with them.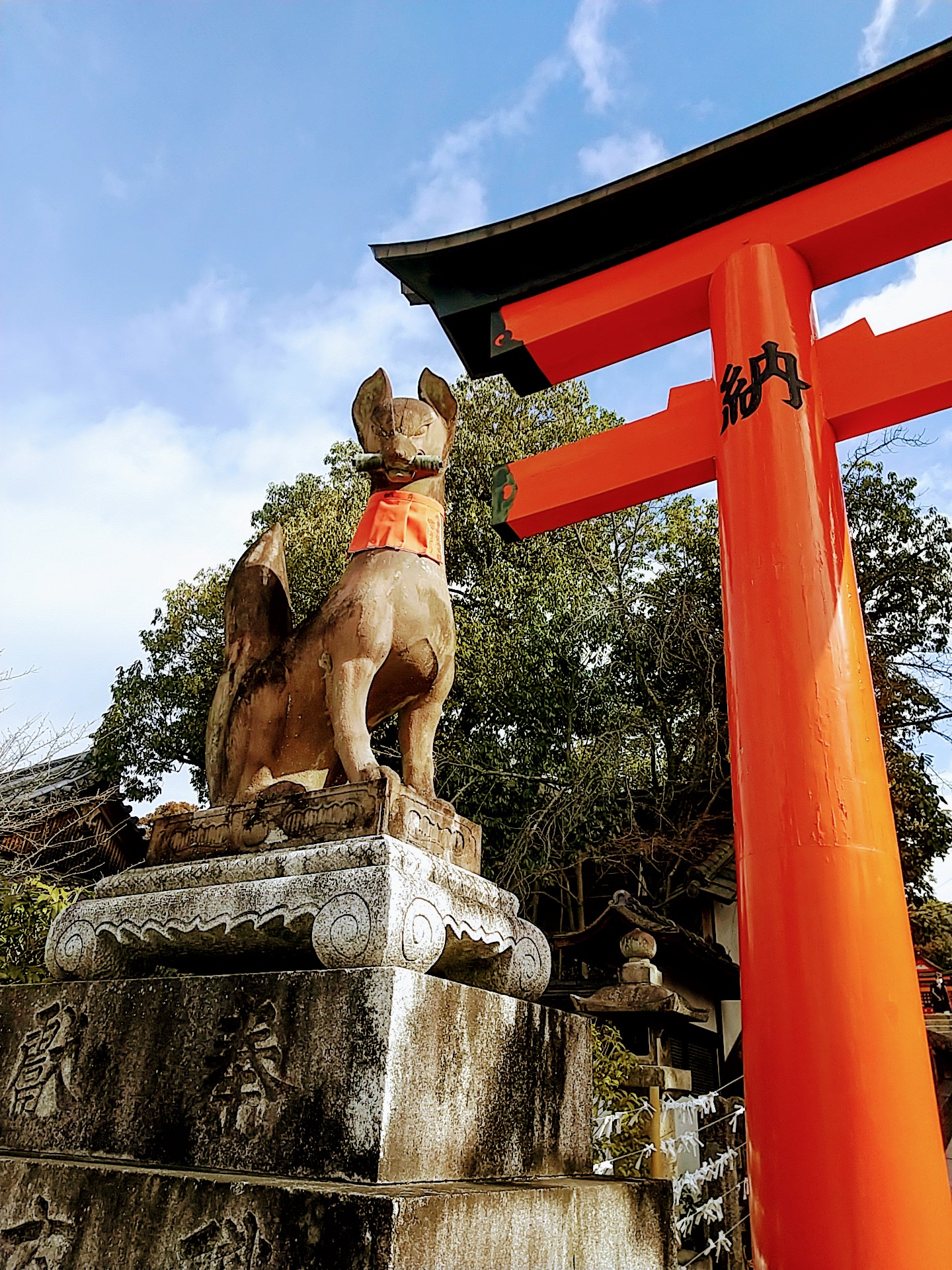 He is also waiting for you. See you in Kyoto soon!!! 
(Feb, 2021)  
Did you like my article?
You can send me a message to get a customized itinerary and quotation for an unforgettable experience. Let's explore Japan Together.
I'll be waiting for you, so please check my profile and get your trip plan now