Hakone is located about 90km southwest of Tokyo and one of the most famous hot spring resorts in Japan. In addition scenic sightseeing spots such as Lake Ashi and Owakudani are also located.
Hakone was an important point of Tokaido which was one of the main roads in Edo period, and there were a post and a checkpoint in Hakone. 
Hakone was designated as a national park in 1936.
Owakudani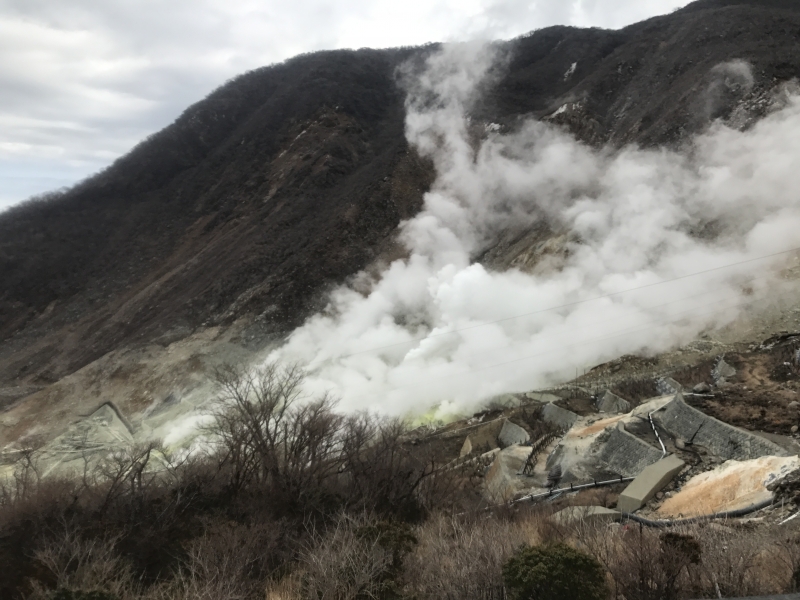 Owakudani is an explosion trail of the crater made by the last explosion of Hakone volcano about 3,000 years ago. White smoke has been laid on the desolate ground, and you can still feel the power of volcanic activity
At Owakudani you can eat a black egg.  It is said that if you eat one of them, you can live 7 years longer. If you eat two of them, you can live 14 years longer. But be careful, if you eat 3, then you are choked. If you eat four of them, you will die because of high cholesterol!!
Mt. Fuji from Owakudani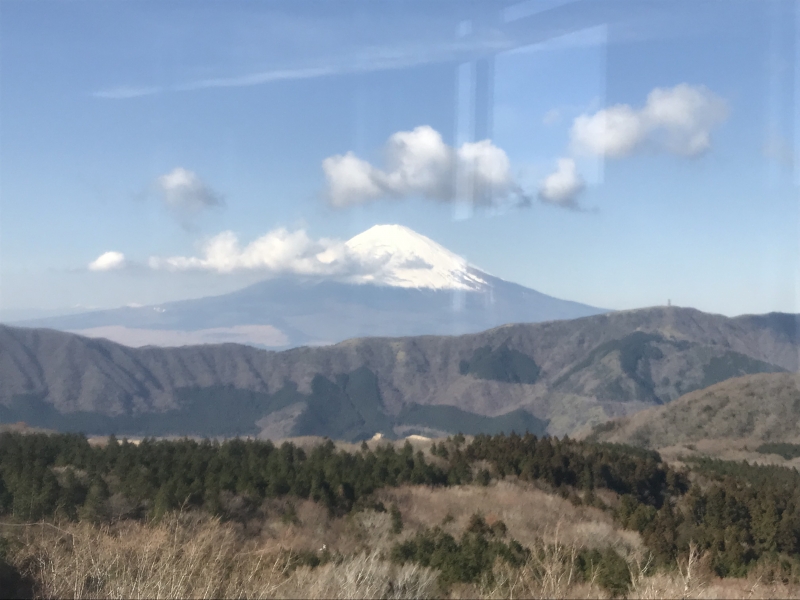 Boat Cruise on Lake Ashi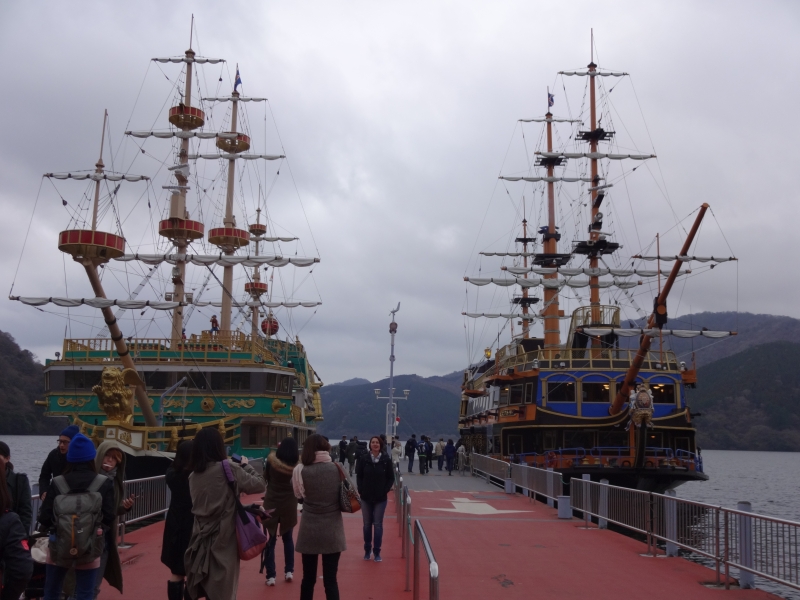 Lake Ashi is a long narrow lake with a circumference of about 19km. It was formed about 3,000 years ago in Hakone volcano's caldera. From a boat you can enjoy beautiful scenery every season.
Hakone Checkpoint (Sekisho)
Entrance of Hakone Checkpoint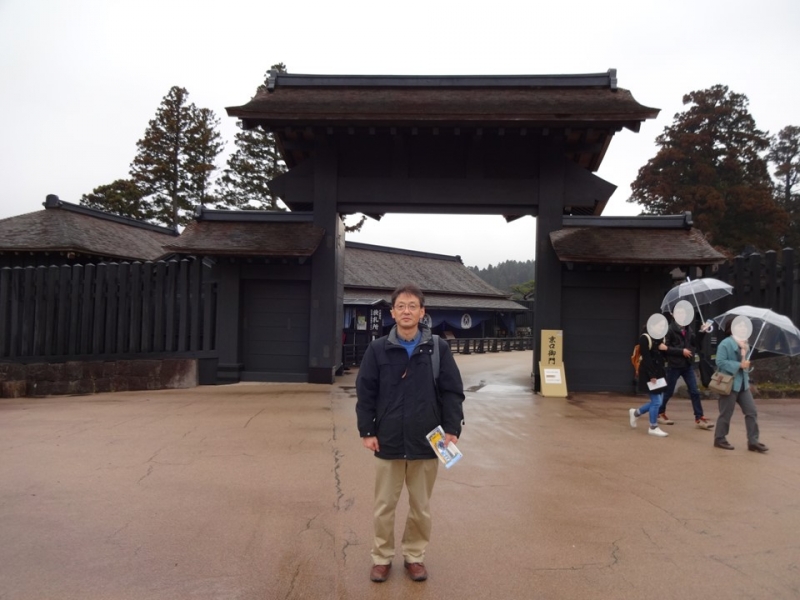 Hakone Checkpoint from Observatory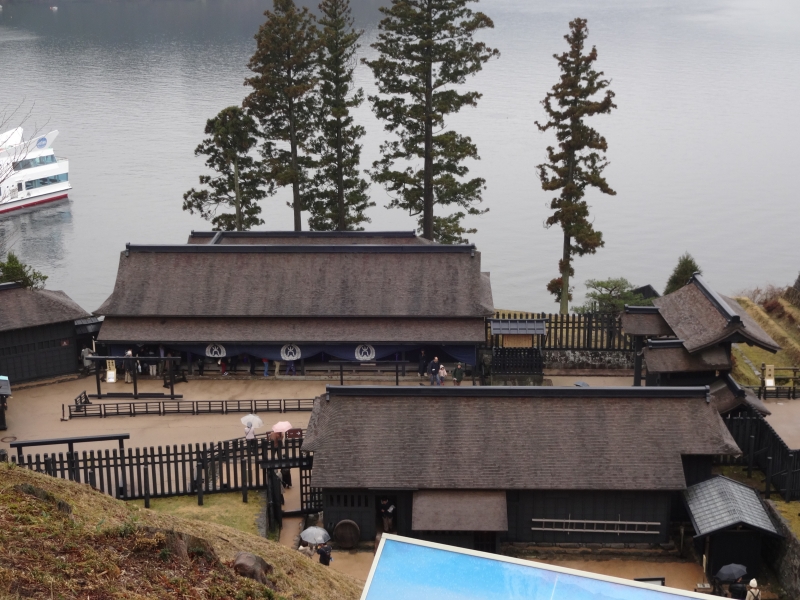 Tokugawa shogunate placed 53 sekisho (facility to investigate travelers) on major roads across the nation to defend Edo (current Tokyo).  Hakone Sekisho (Hakone Checkpoint) was one of the largest checkpoints among them. Hakone Sekisho was placed on the current location in 1619, at the beginning of Edo period. One of the main roles of sekisho was to control "incoming guns and outgoing women", which means to prevent weapons from being brought into Edo and wives and children of feudal lords from fleeing from Edo.
Hakone Sekisho Museum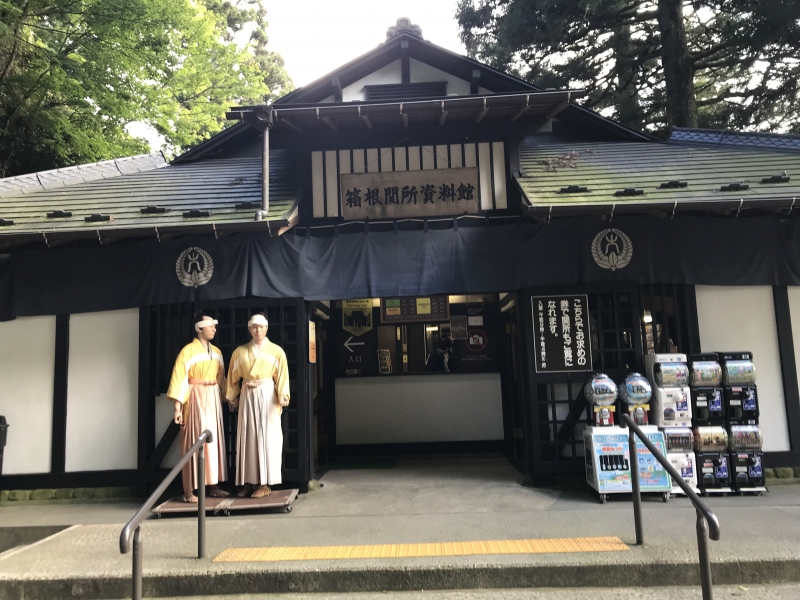 There is a sad story about Hakone Sekisho. In Edo period there was a 17-year-old girl whose name was Otama. She was working for her uncle in Edo, but she longed to see her family. So she escaped from her uncle's house, and headed to her home in Izu. In order to go back to her home, she had to go through Sekisho in Hakone. But she didn't have a travel certificate. So she went into the mountain in order to avoid passing through Sekisho. But she was arrested by the officials and was killed by a crime of breaking the law. There was a beautiful pond near the place where she was killed. so the pond is called Otama-ga-ike after her name, which means Otama's pond. You can learn more about Sekisho and Otama at the Hakone Sekisho museum.
Hakone Shrine
Entrance of Hakone Shrine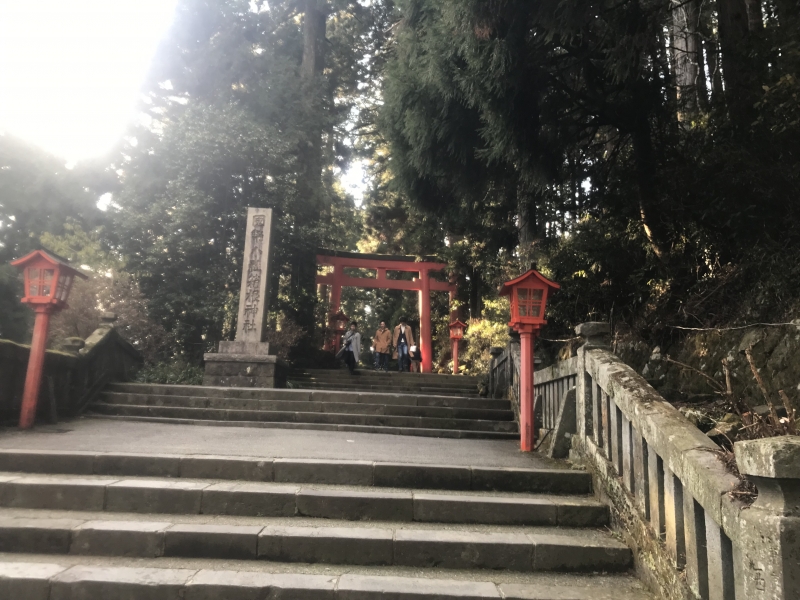 Torii Gate at Lakeshore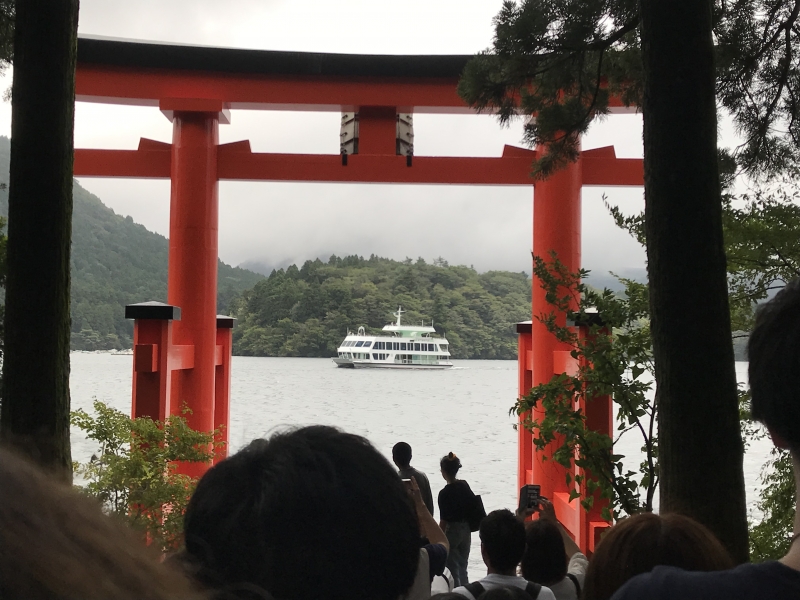 This shrine was established in the 8th century,  and dedicated to all the local gods of Kanto area (eastern Japan). It is now known for obtaining road safety, wish fulfillment, and fortune protection against evil.
You can see the red torii gate at the lakeshore of Ashi. This place is a good photo spot for travelers and many people are lining up to take pictures.
Legend of Dragon with Nine Heads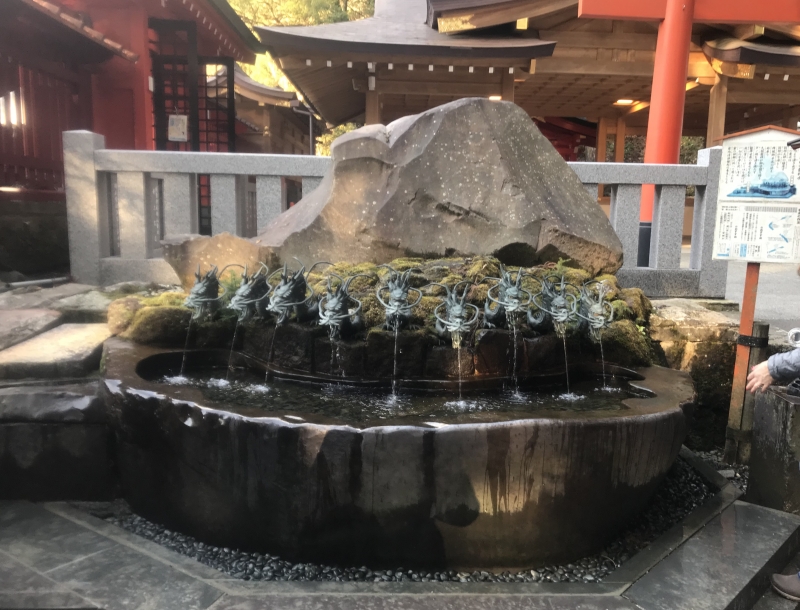 Long long time ago, there lived a dragon with nine heads in Lake Ashi. The dragon often attacked the village and ate the village people. In order to make the dragon stop attacking the village, village people decided to offer a young girl as a sacrifice to the dragon. At that time one priest came to the village. After hearing this story, he decided to weaken the power of the dragon by reciting a sutra. He recited a sutra day after day besides the lake. At last the power of dragon weakened, and the dragon stopped attacking the village. Even today in order to keep the dragon calm, people in this town have a festival in July.
Let's explore together secenic Hakone!!
Did you like my article?
You can send me a message to get a customized itinerary and quotation for an unforgettable experience. Let's explore Japan Together.
I'll be waiting for you, so please check my profile and get your trip plan now