We, Japanese people, especially who have daughters celebrate 'Hinamatsuri', Doll's (Girls') Festival on March 3.
Hinamatsuri has been an occasion to pray for daughters' growth and happiness.
Most families with girls display dolls for the Doll's Festival in Japan.
We used to display Hina dolls with several levels such as descending stairs before, however, these days, the doll sets are smaller with fewer dolls so as to be suitable for Japanese smaller houses.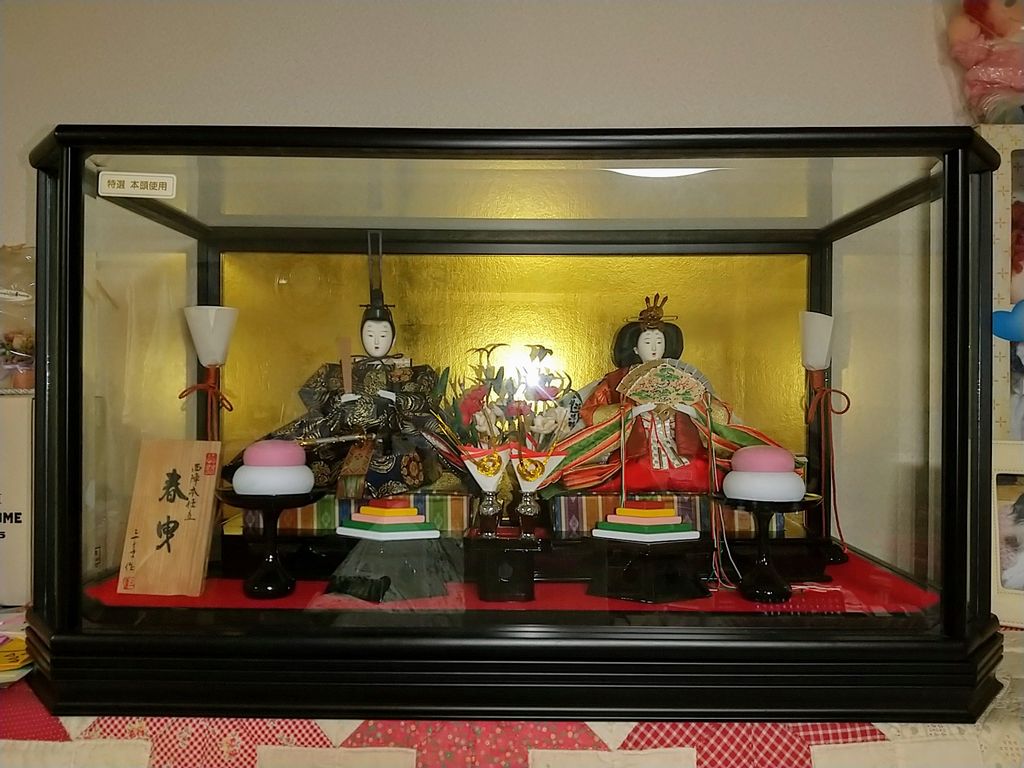 I like our Hina dolls which my late father bought for us when my elder daughter was born. They're easy to take care of because they're in a glass case.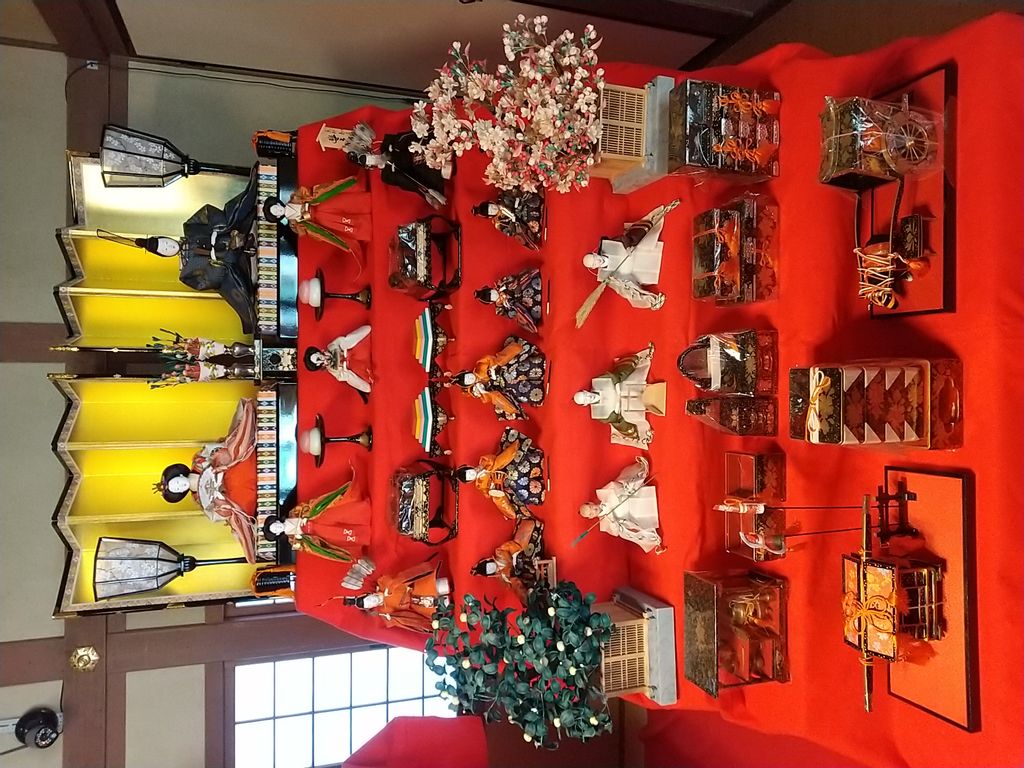 These are the traditional Hina dolls with several levels such as descending stairs. There are Odairi-sama (the Emperor), Ohina-sama (the Empress), Sannin-Kanjyo (three court ladies), Gonin-Bayashi (five court musicians), Sadaijin and Udaijin (the minister of the Left and the Right), and Sannin-Jyougo (three servants).
'Sannin-Kanjyo' served at the wedding ceremony of the Emperor and the Empress. They were very talented ladies who served the Empress in her everyday life. Only one of them, who is sitting in the center is the married woman (the elderest and the leader of the three) and has 'Ohaguro' (tooth blackening dye, which is a symbol of married women).
Gonin-Bayashi (consists of five boys around 11~16 years old) played the court music at the wedding ceremony. They have recorders, drums, and sho, a traditional Japanese wind instrument.
Sadaijin and Udaijin are guards. You can also find them at the gates of some temples or shrines in Japan. Sadaijin is elder and has white hair and beard.
Sannin-Jyougo are servants.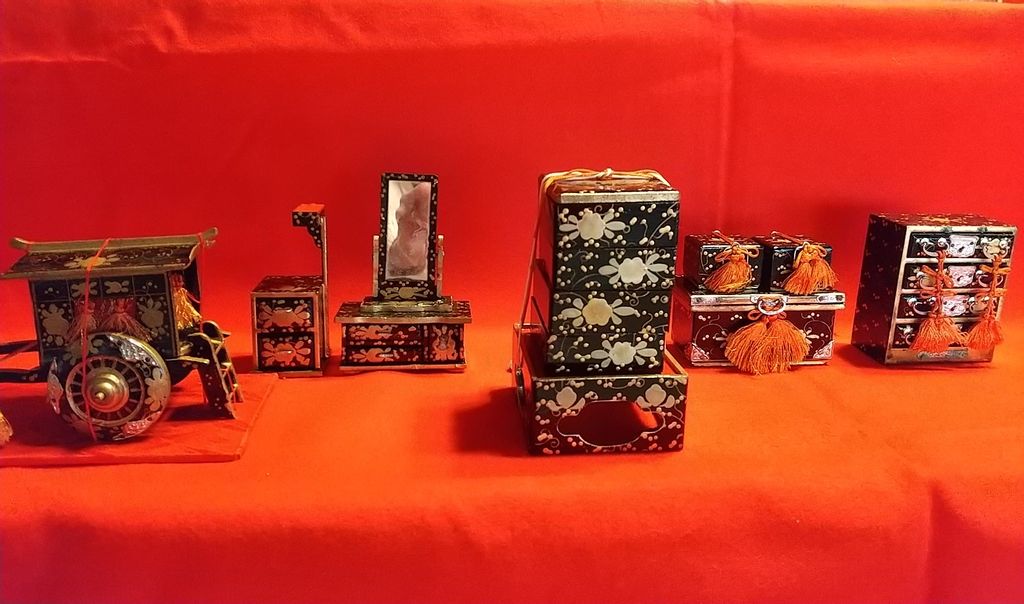 At lower shelves, furniture such as chest, tea room utensils, ox carriage, palanquin and so on are displayed. You can open each small drawer of the chest and so on. Amaging!
Every position of each doll and every accessory is specified for each Hina Doll. I remember putting accessory to designated dolls asking my mother when I was a small child. (The face of every doll is carefully wrapped with cotton and put in the box when stowing away.)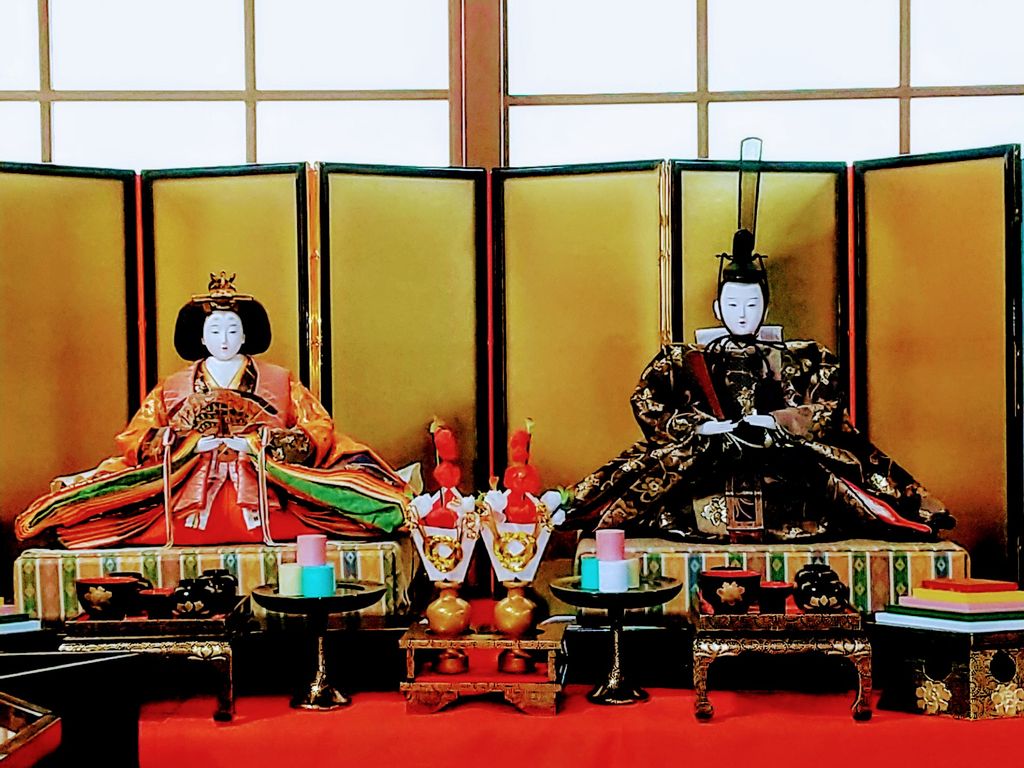 Some of you may find two different type of Hina Dolls. They are said to be 'Kanto Bina' (Kanto area Hina) in which 'Odairi-sama' (the Emperor) sits the right side of 'Ohina-sama' (the Empress) on the top shelf. In 'Kyo Bina' (Kyoto area Hina), which was used to be seen before, 'Odairi-sama' sits the left side of 'Ohina-sama'. This is because, in Japan, people have thought that 'Left (side)' is better than 'Right (side)'. In the Imperial Palace, the Imperial throne (the chair of an Emperor) had been set left of the Empress. This tradition was changed when Emperor Taisho adopted western style at his Enthronement ceremony in 1915. (You may notice that the Emperor sits or stands the right side of the Empress in the official pictures which have been taken since then.) Now, 'Kanto Bina' style has been popular among most of the families. Our Hina Dolls are 'Kanto Bina' as you see...
Also, if you look at their faces, you may find 'Kanto Bina' dolls have rather big and round eyes compared to 'Kyo Bina' dolls, which have almond eyes. In Kyoto, which had been our capital for a long time, 'Kyo-Bijin' (Kyoto Beauty) who have noble faces of almond eyes have been preferred.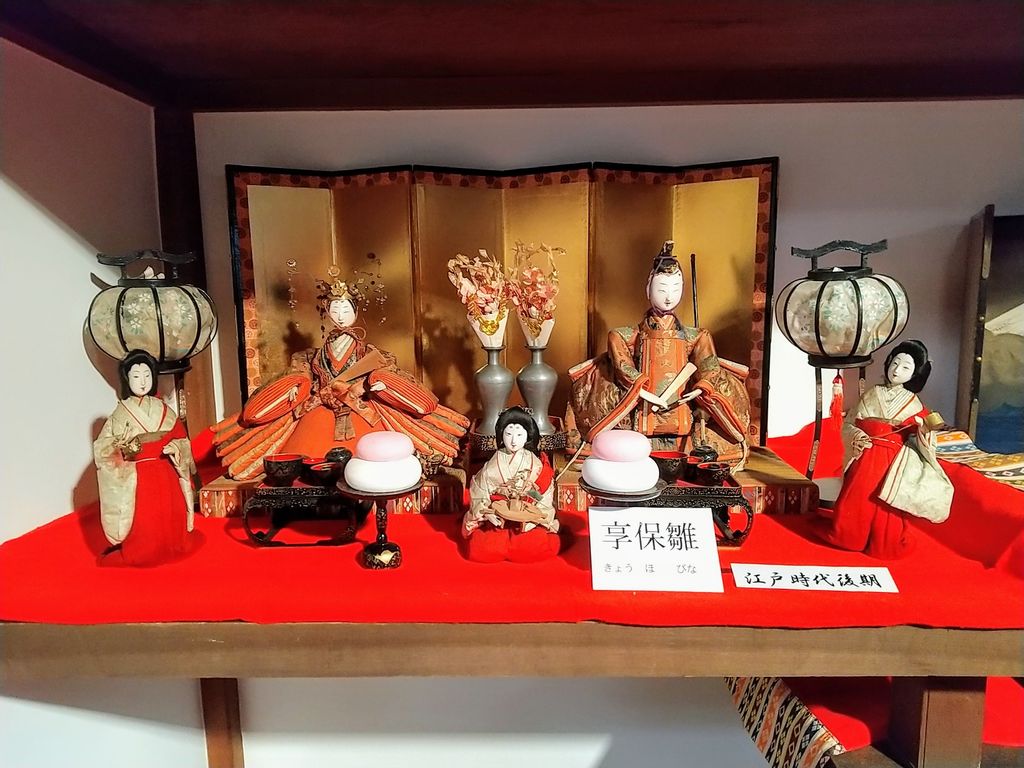 These are very old Hina Dolls (around the 18~19th century).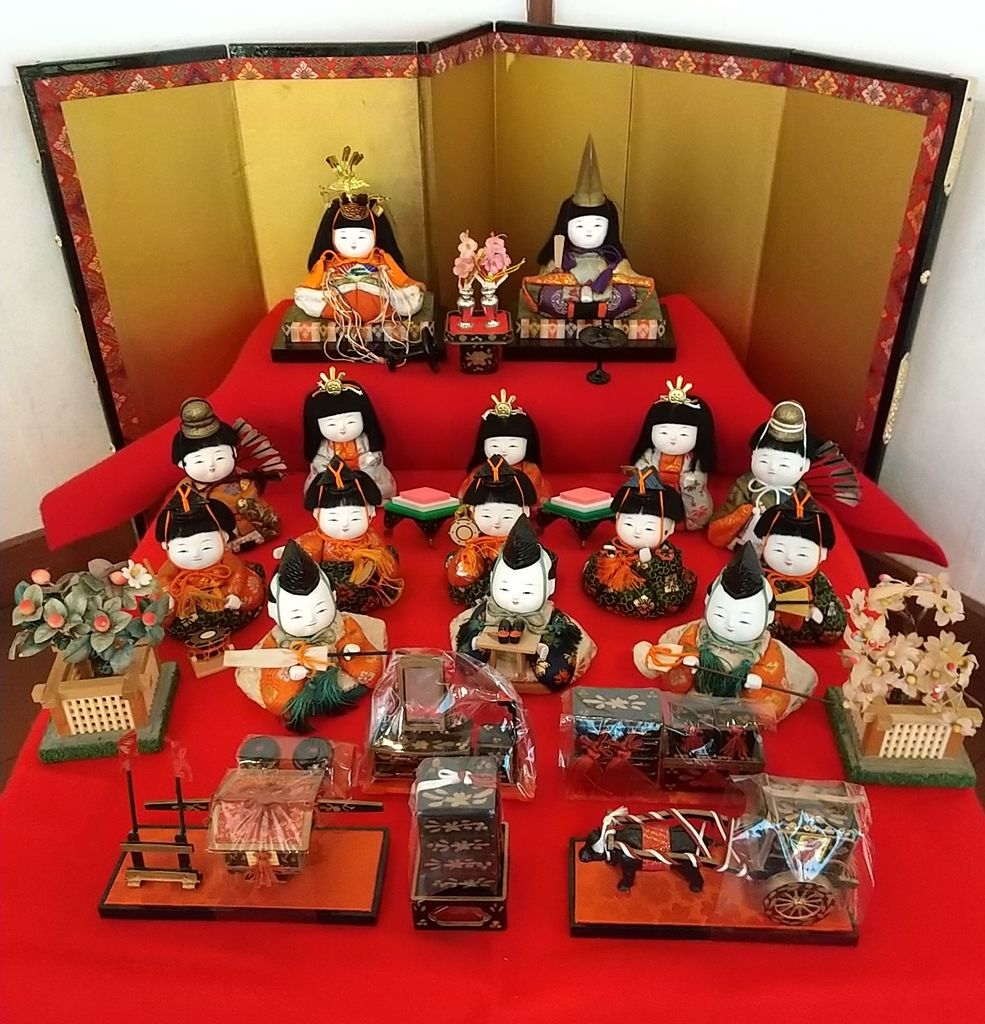 These cute Hina Dolls have round face. ('Sadaijin' should be older..)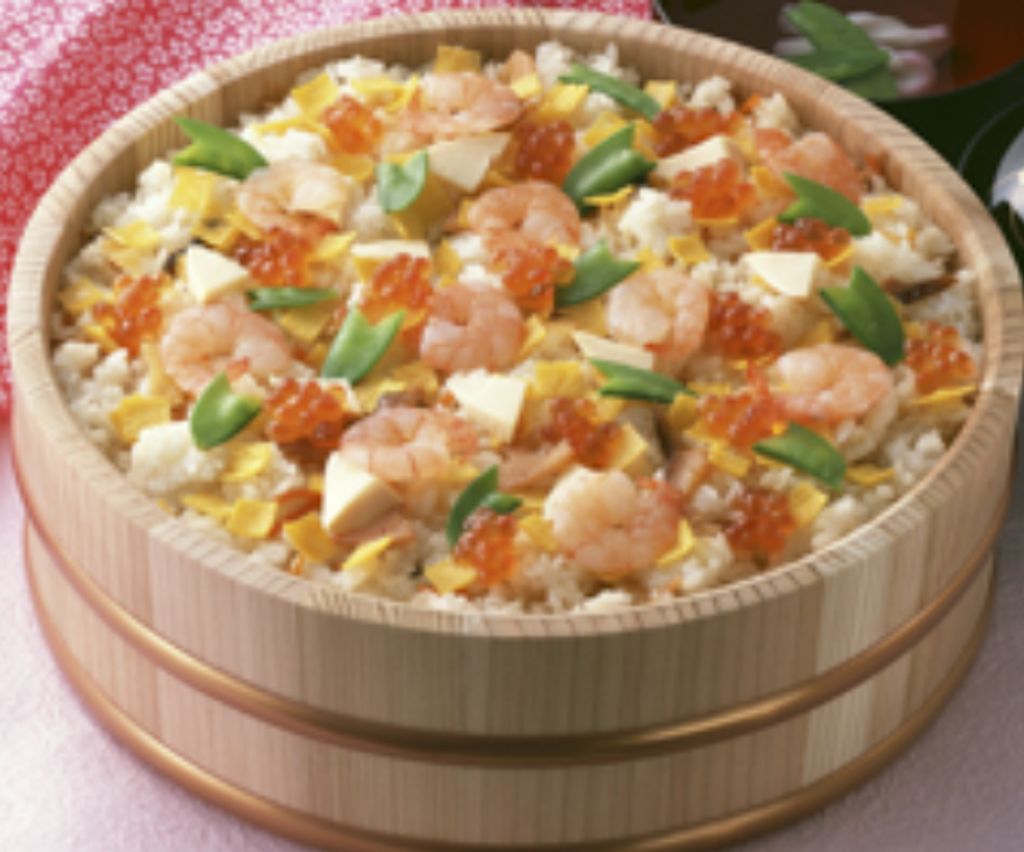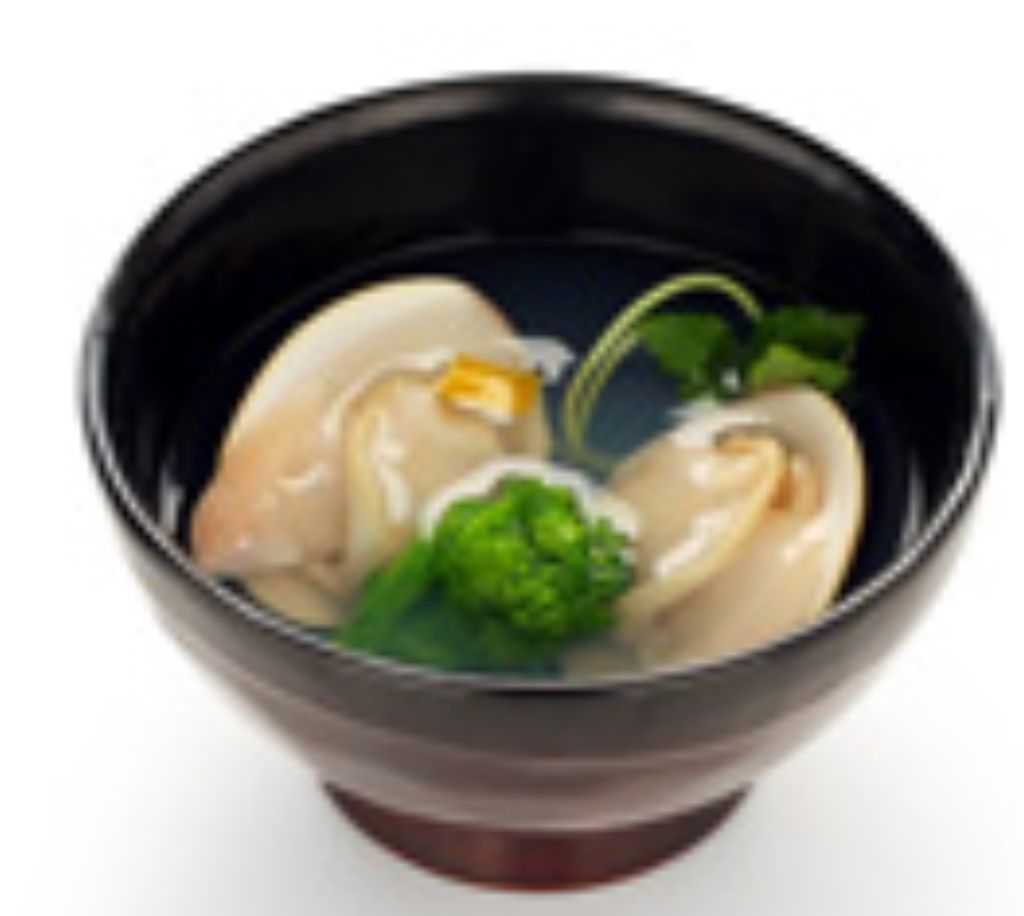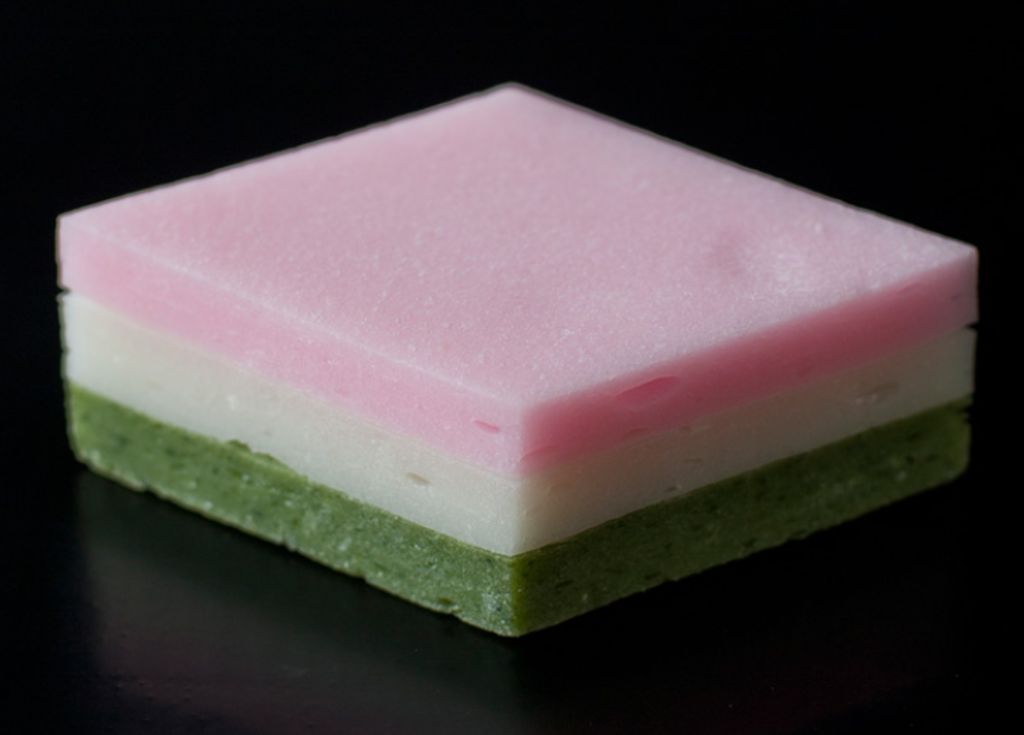 We have had a custom to eat traditional special dishes such as Chirashizushi, Clam soup, Sweet white sake, Hishimochi, diamond shaped rice cakes and Hina arare on March 3. (Some familes eat these things on March 3 still now.)
People try to put away Hina dolls as soon as Hinamatsuri is over. It is believed that the girls will get married late in the future if people put away Hina dolls too late. (My daughters often asked me to put away Hina dolls because they didn't want to get married late...)
If you have a chance to be in Japan around the end of January to March 3, you can see many Hina Dolls displayed to sell at the department stores. (Most of the department stores display them on the higher floor such as 7th, 8th, or 9th floor.) You can see so many kinds of Hina Dolls there. Also, you may find the smaller set of Hina Dolls, consists of only 'Odairi-sama' and 'Ohina-sama' at cheaper price at souvenir shops in Japan. You can take our traditional dolls to your house.