If you read books about Japan or Kyoto, you should find the picture of this temple.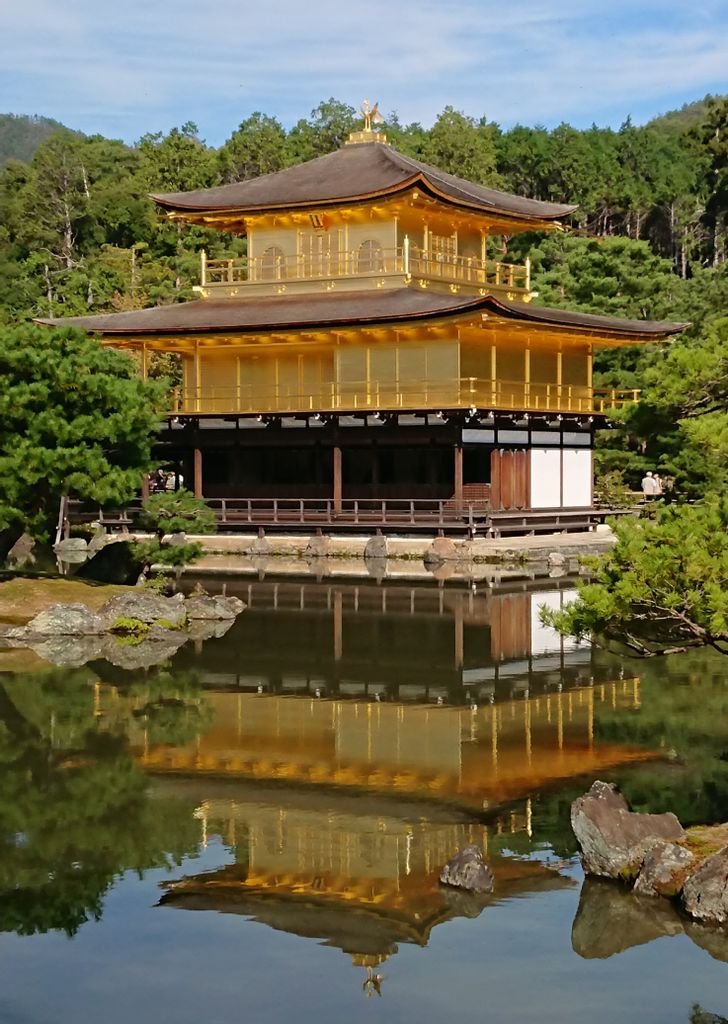 Kinkakuji Temple is located in the north west of Kyoto city, and well known as 'Golden Pavilion'(金閣寺). Its formal name is 'Rokuonji' (鹿苑寺).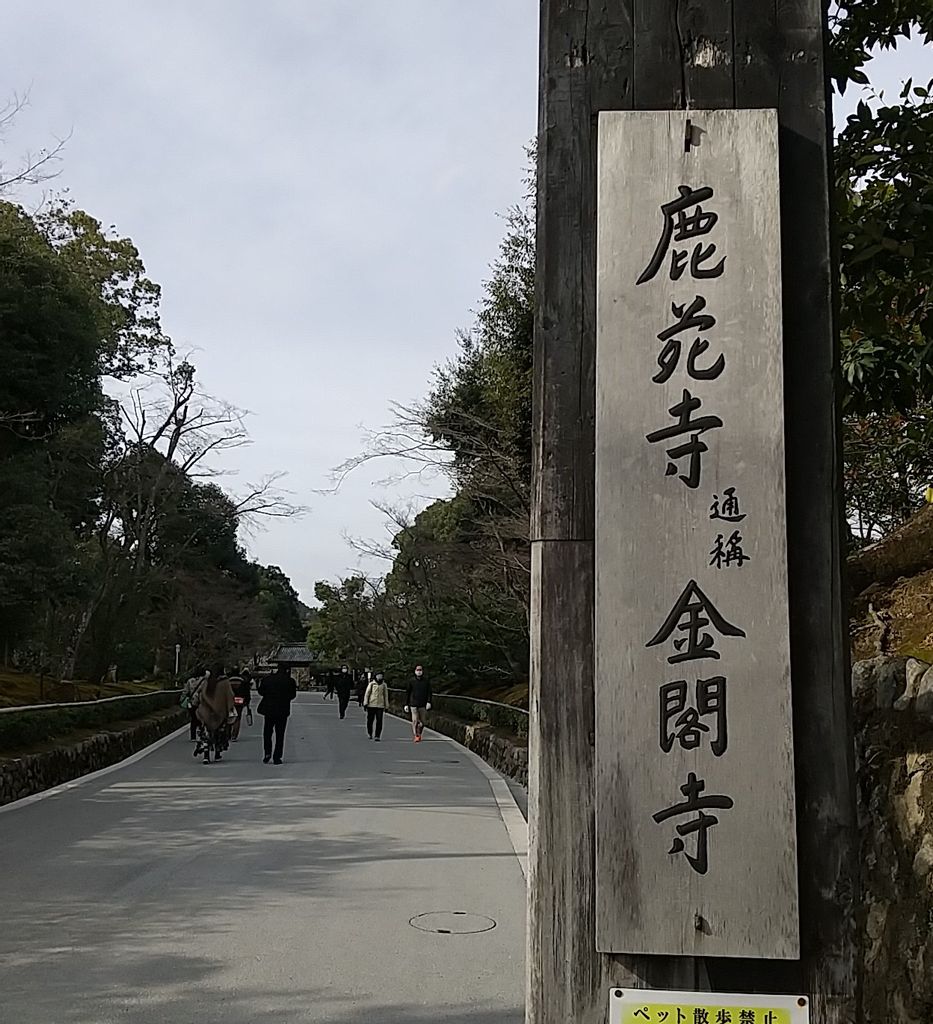 It is registered as UNESCO World Cultural Heritage Sites and is visited by so many people not only from all over Japan but also from all over the world.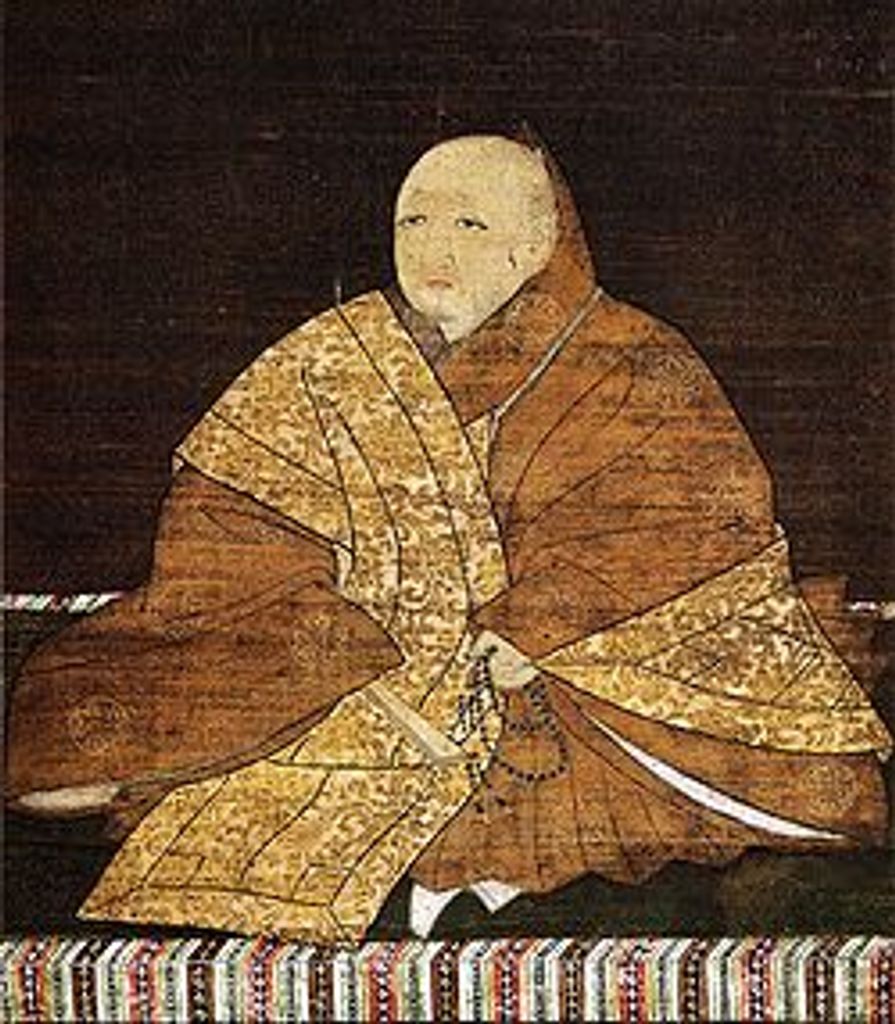 Kinkakuji Temple was first built by the 3rd shogun, Ashikaga Yoshimitsu as his villa in the 14th century, and it was changed into the temple after his death. He is said to show off his authority which exceeds aristocracies at his time. You can see the three-story pavilion which has different ways of architectural styles. The second floor has 'Samurai house style' (he belonged 'samurai class'). It is set on the first floor which has 'Aristocracy house style'. He may have enjoyed having tea ceremony on the third floor which has 'Tea room style'.
On the pavilion, you can see a phoenix, a legendary bird in Chinese mythology and is considered as a symbol of power and eternal life.
This pavilion was burned down in the 17th century (during war) and after it was rebuilt, it was burned down again in the 20th century. It was put on fire by a young monk who was working at this temple in the 2nd time.
Now, you can see the brilliant pavilion using 20 kg of gold leaf. If you pay attention, you can see each piece of gold leaf, about 10 centimeters square, on the wall. You can enjoy the beautiful reflecion of the pavilion on the pond on a windless day.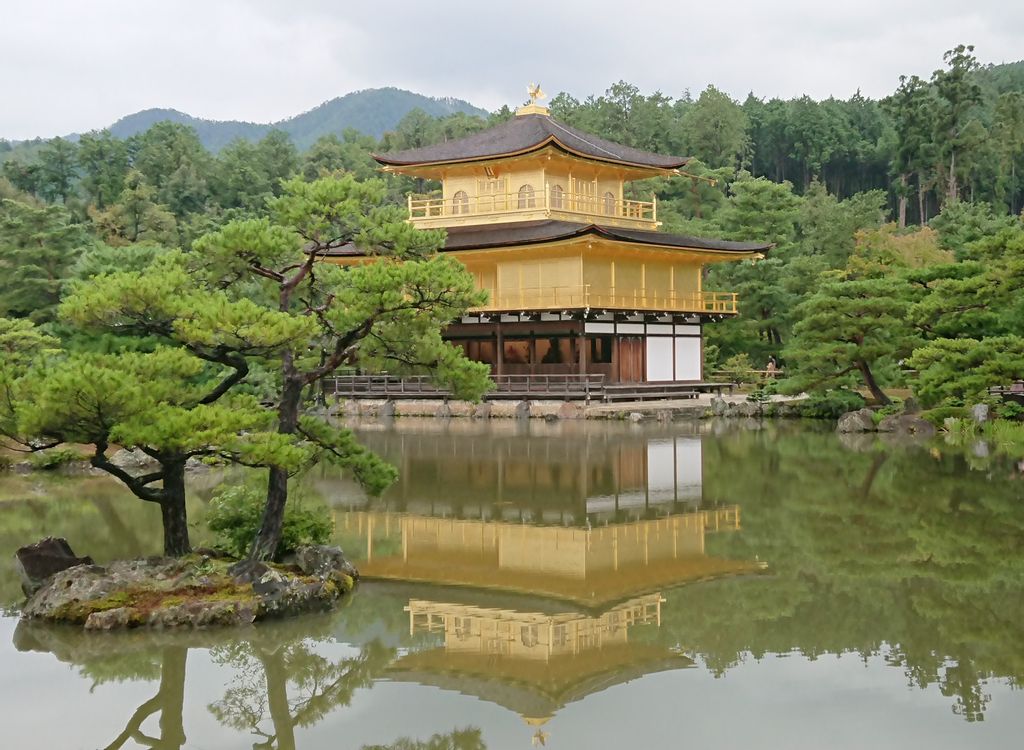 In the precinct of this temple, you can also find the famous pine tree which is said to be 600 years old. Yoshimitsu is said to have planted this tree (originally it was one of his potted trees).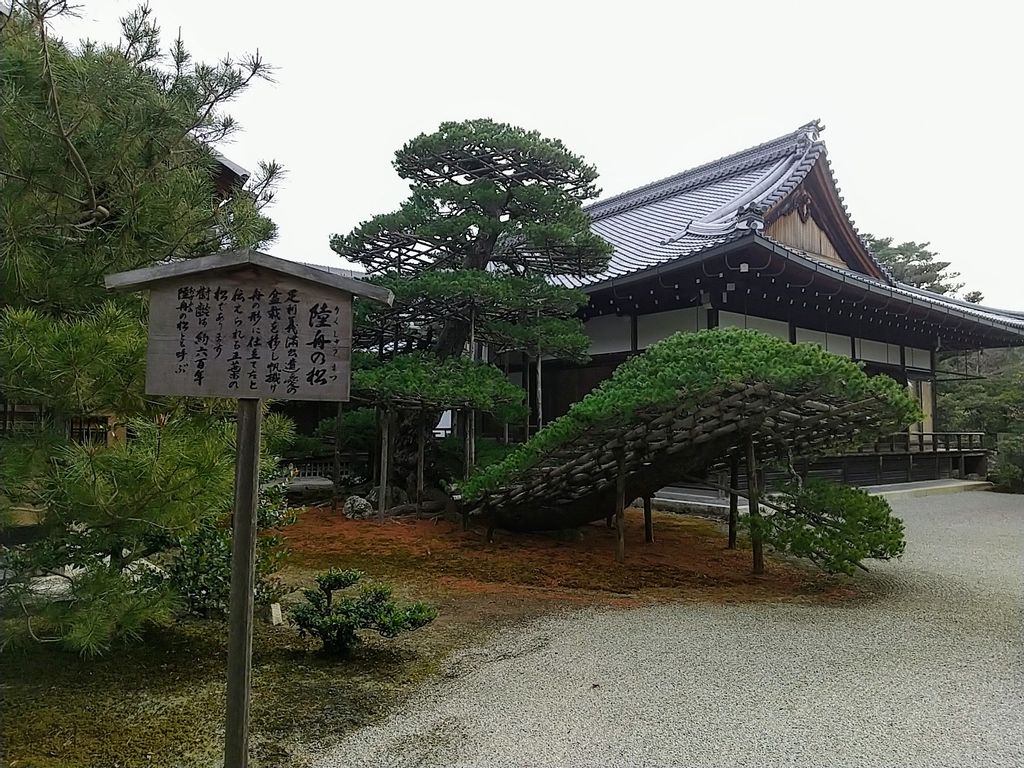 You can also find small springs which Yoshimitsu is said to have used for making green tea, or washing his hands after toilet.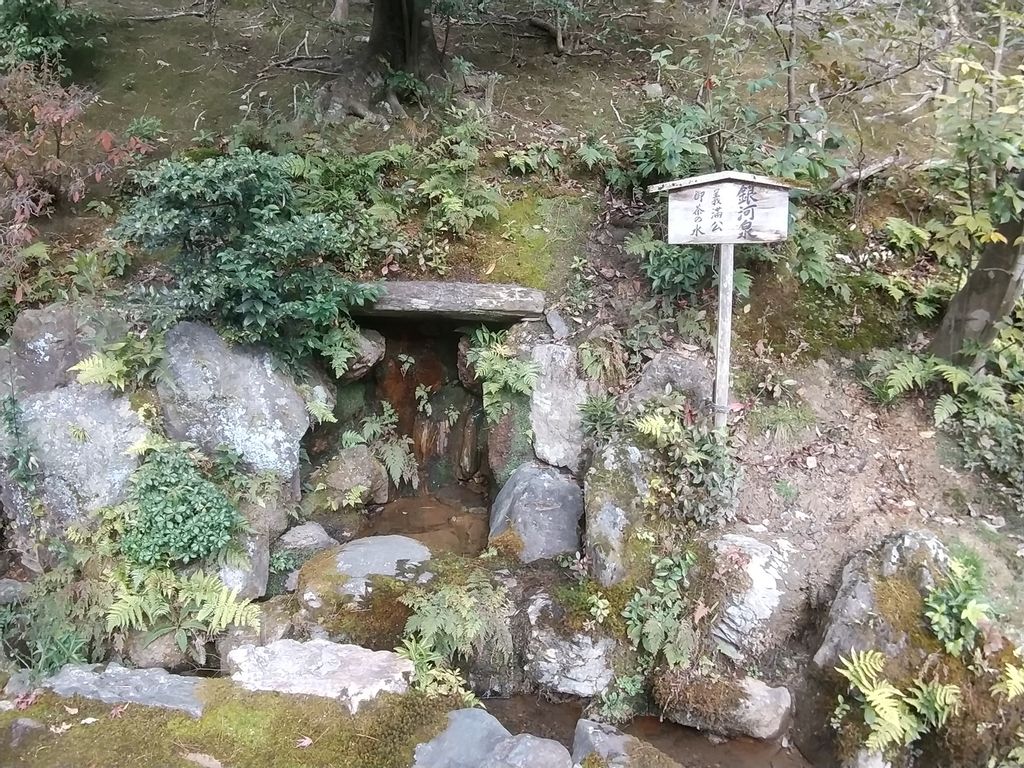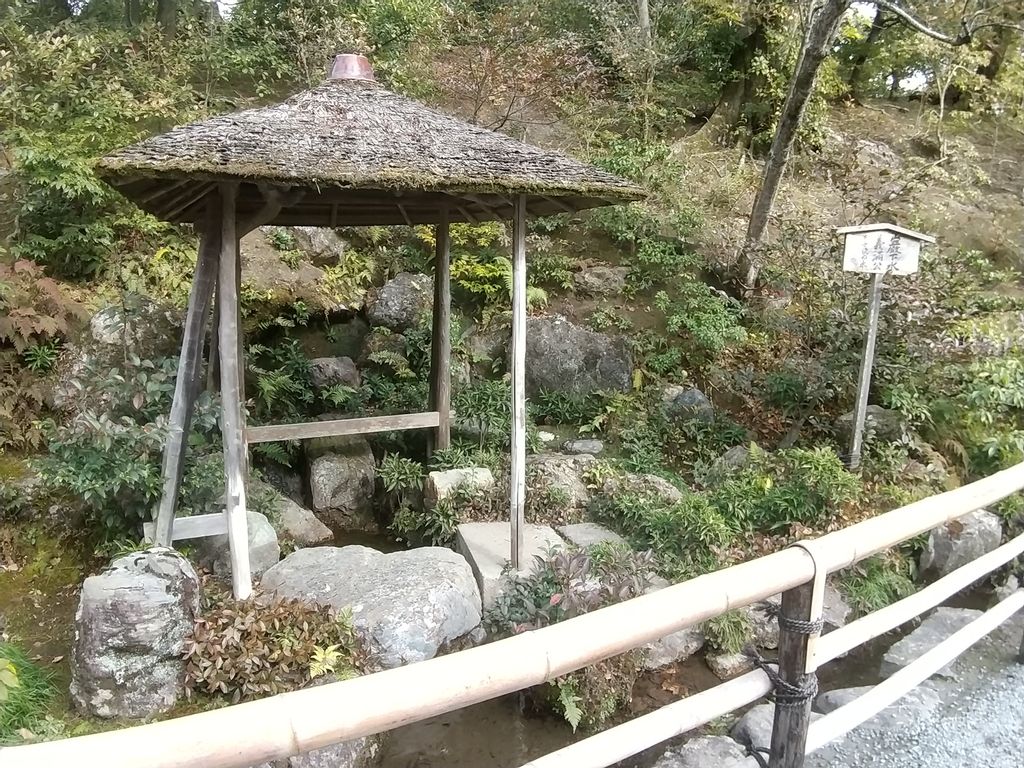 You can also see 'Dragon's Gate Waterfall', 'White snake mound', 'Sekkatei, tea room', and 'Fudo-do' in the precinct.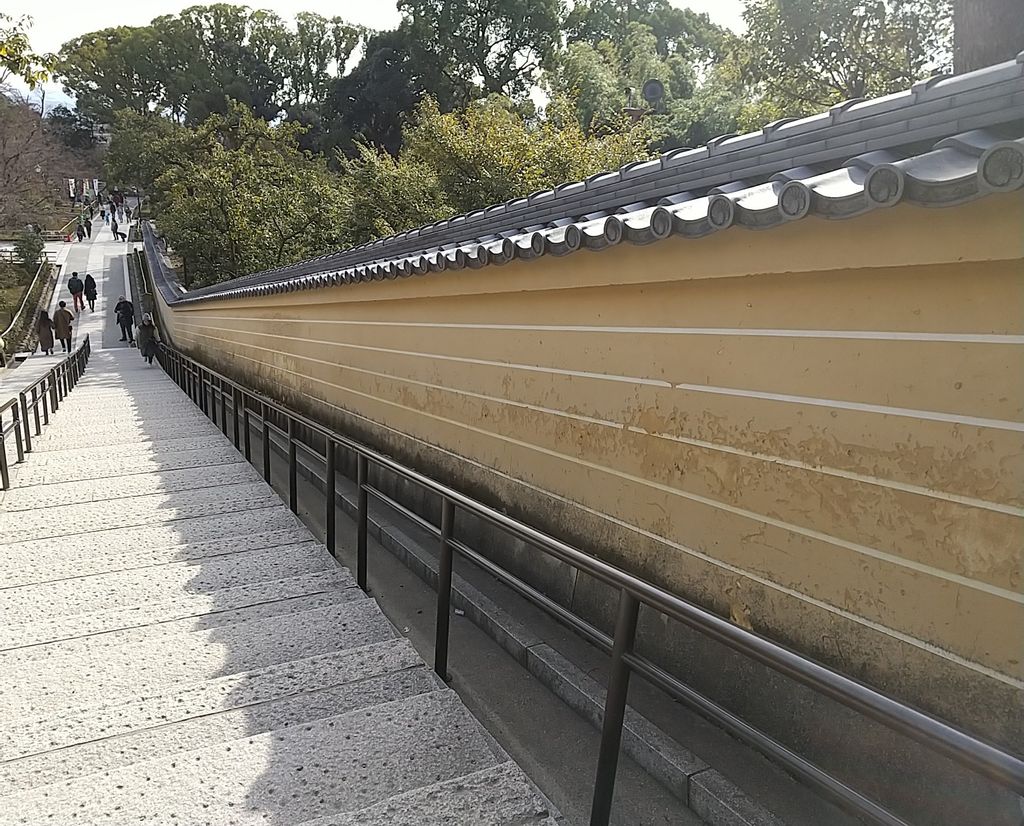 After coming out of the gate, please be careful about the wall. You can see five white lines on the wall. This number shows that this place belongs to a higher rank. (Many other temples have four lines on their wall...)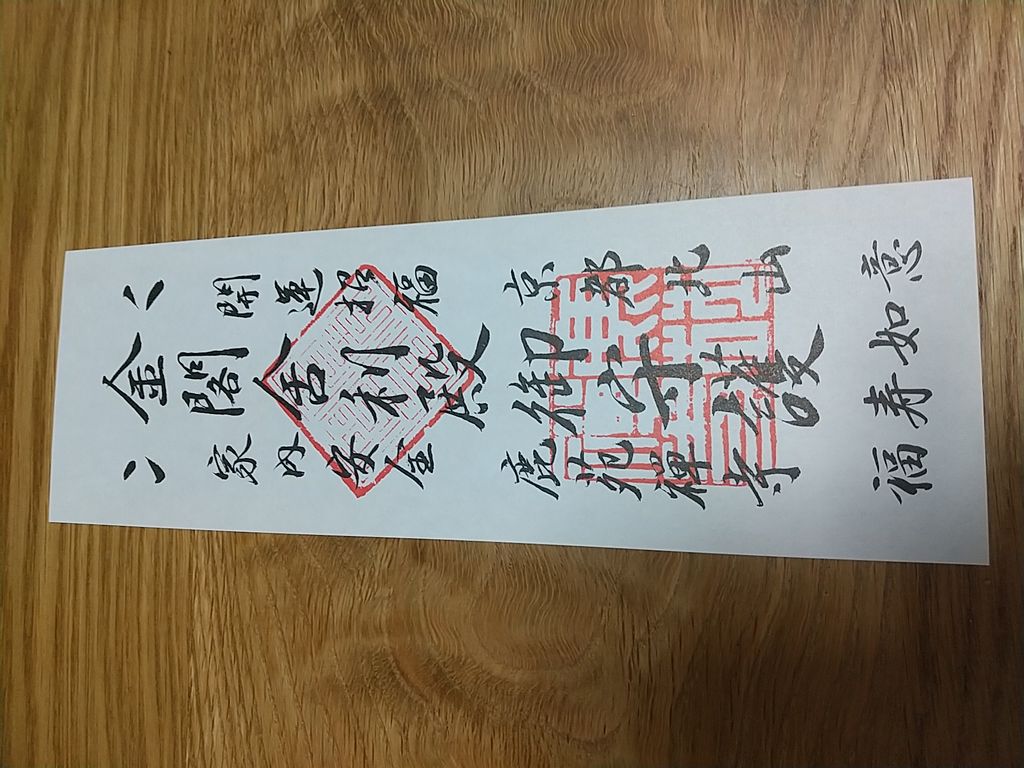 I recommend you to keep this paper which you get as the admission ticket. We, Japanese people put this paper on the higher place of wall in our house, or entrance as a talisman. If you visit this temple with your children, they will get another one of different design.
Golden Pavilion will protect you, give you good luck, peace and prosperity in your family...
I hope that I can see you, who love Japan and long for visiting Kyoto as soon as possible. Let's have the wonderful time together in Kyoto!
May the day come soon when I can see you in Kyoto!