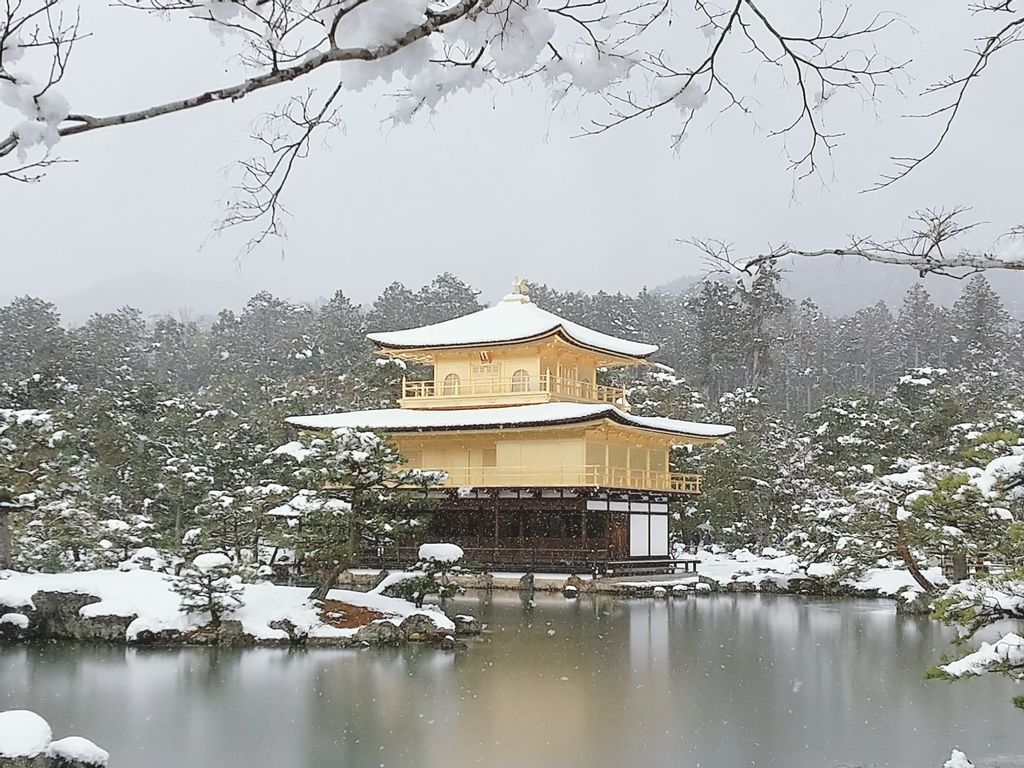 (Kinkakuji Temple, Golden Pavilion)
Hello, guests who are dreaming to travel to Japan!! I'm very very sorry that you haven't been able to come to Japan, still now. We have struggled to conquer COVID-19 for more than two years. During these two years, while you cannot visit Japan, we have had spring, summer, fall, winter, another spring, another summer, and another fall. Now, we have been in the second winter season.
Japan is a beautiful country which has four seasons in a year.
In spring, many flowers such as cherry blossoms get in full bloom. (Please refer to my other blogs, 'Amazing world of cherry blossoms' and 'Ninnaji Temple, elegant and prestigious world!') You will be amazed at the beautiful pink world.
In summer, even though it's hot and muggy especially in Kyoto, you can dive into the green world of trees. On rainy days, moss in the Japanese gardens get wet and shine...
In fall, the gorgeous red world attract many people. Maple leaves turn into red all over the place. (Please refer to my other blogs, 'Eikando, the marvelous world of red', 'Tofukuji Temple, such an attractive place to visit in Kyoto', and 'Jyojyakkoji-Temple, one of my favorite places in Kyoto'.)
In winter, we usually have a few days when it snows in the city of Kyoto. We, however, have had more snowy days this year...Please enjoy the white world created with snow...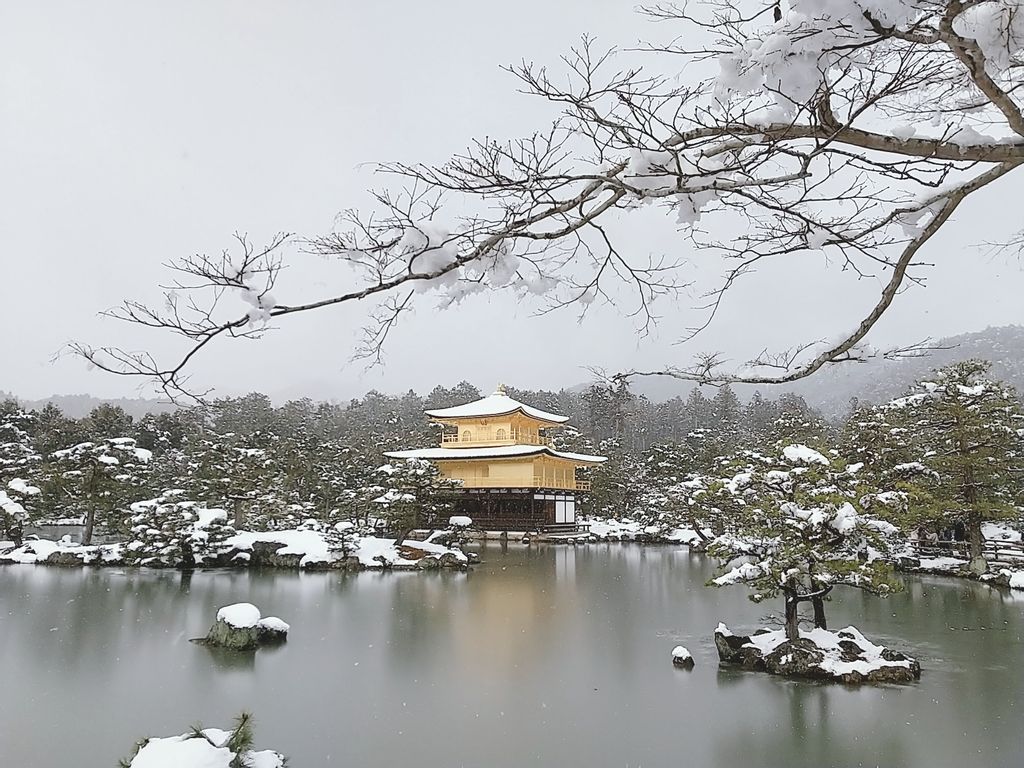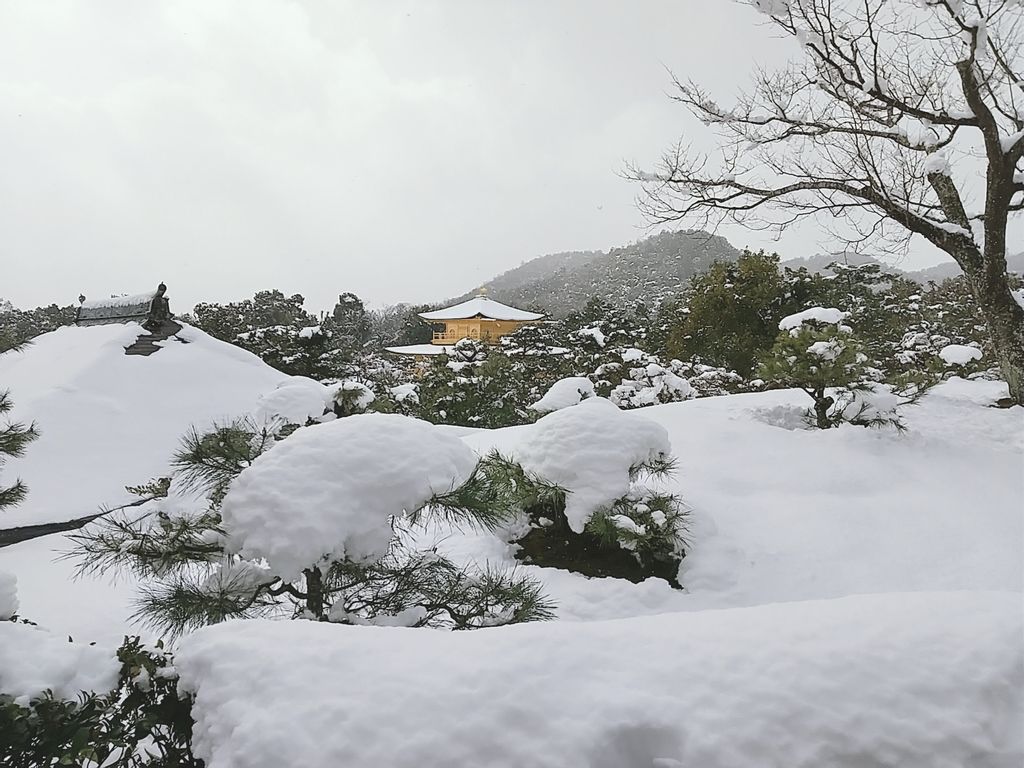 (Kinkakuji Temple, Golden Pavilion)
(Tenryuji Temple)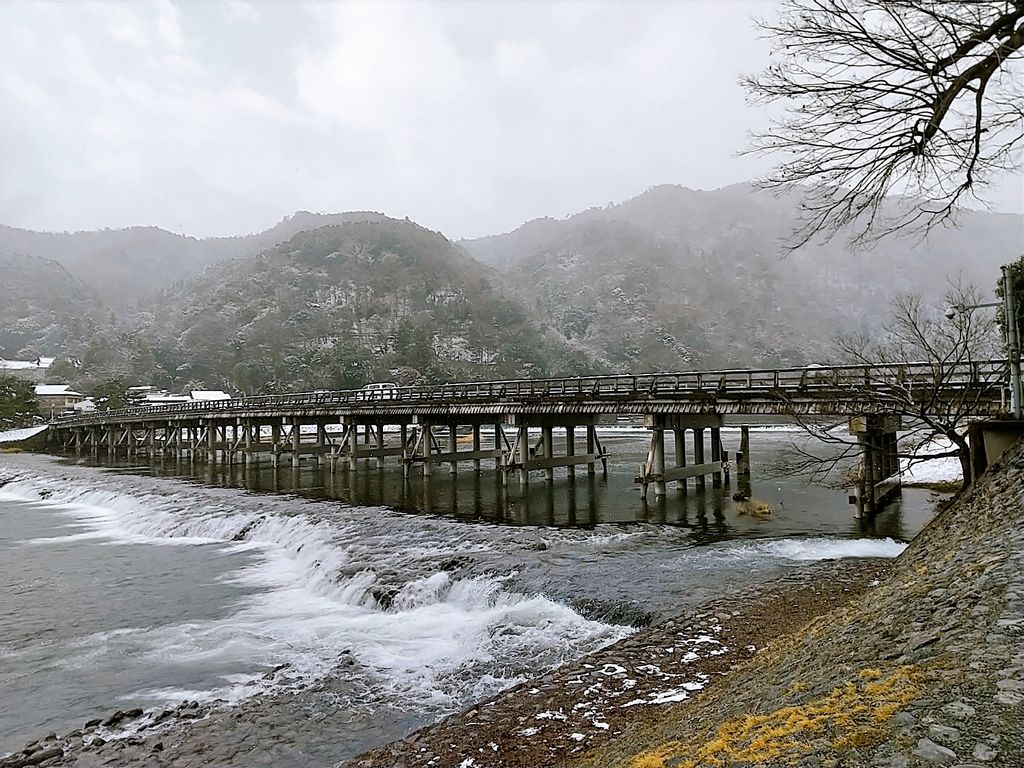 (Togetsukyo Bridge in Saga Arashiyama) The world of India ink painting welcomes you.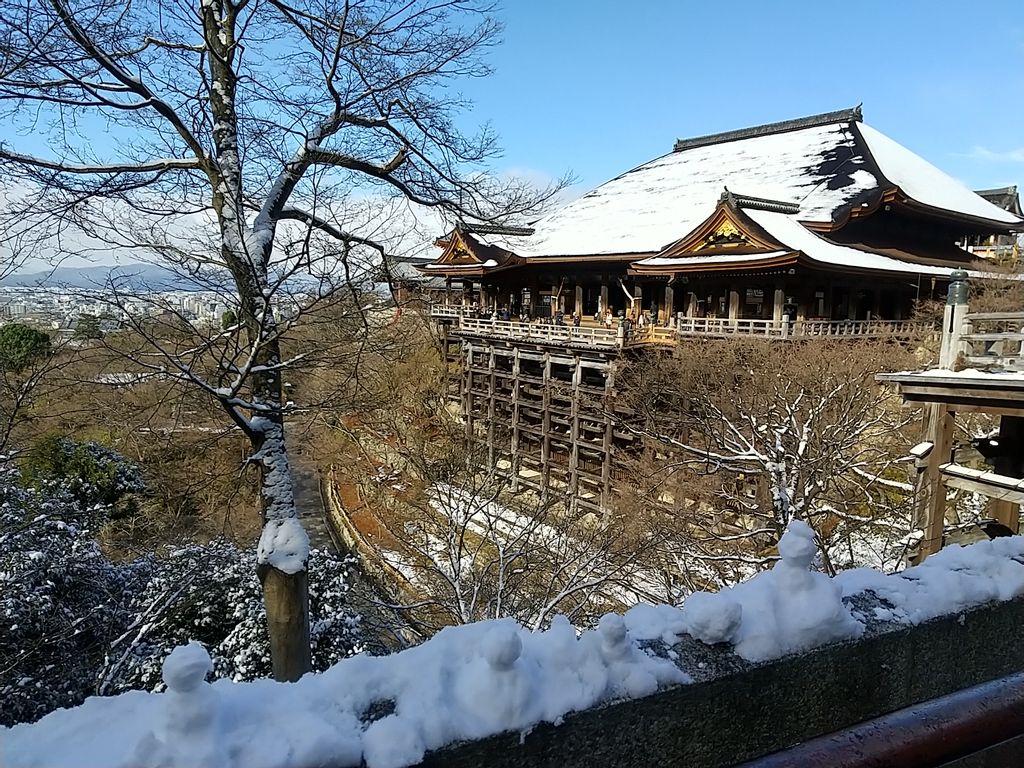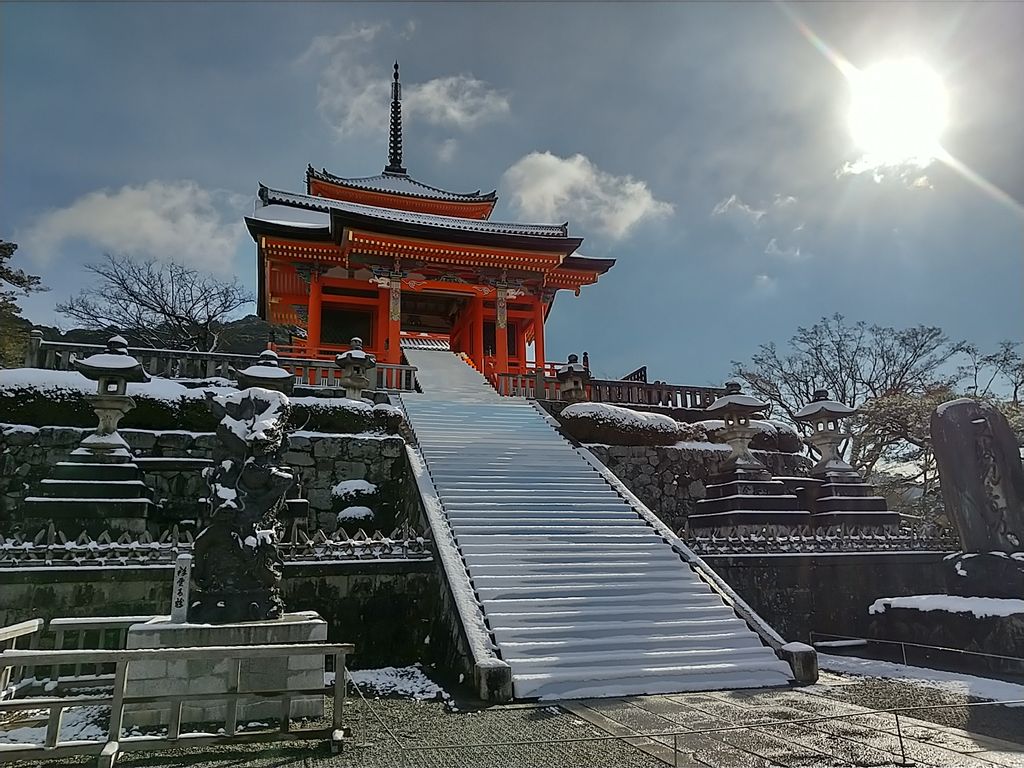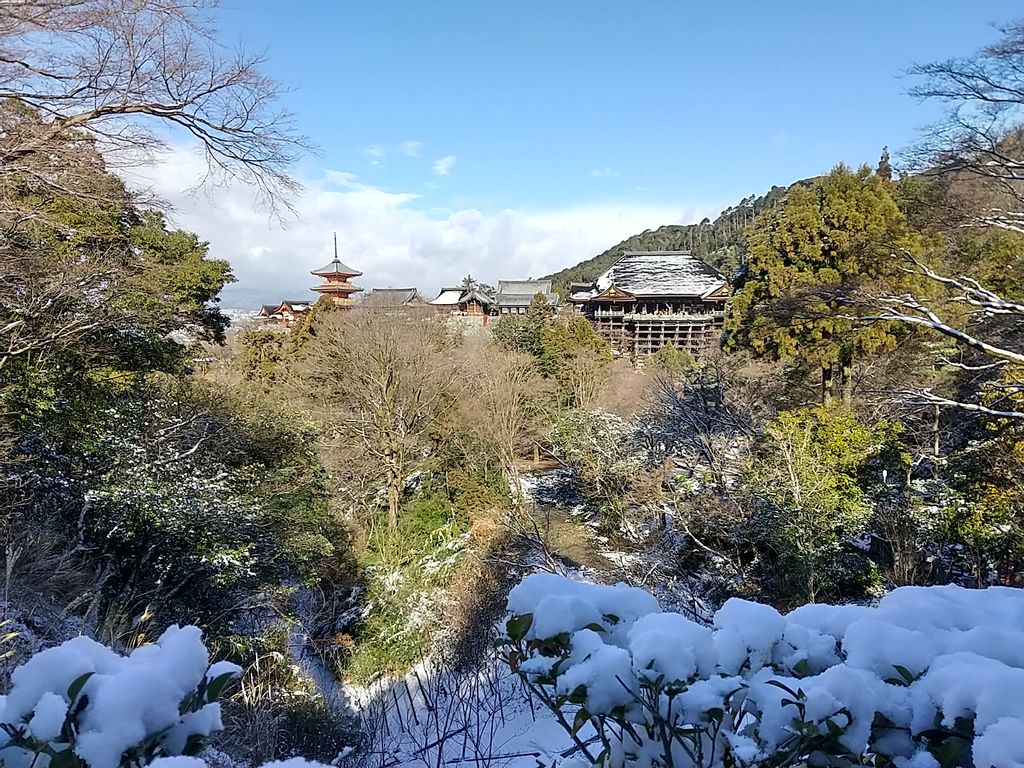 (Kiyomizudera Temple)
Kyoto will welcome you whenever you come. I do hope that I can meet you in Kyoto soon...
(JAN 2022)